Learn how to make a simple, inexpensive fall mum centerpiece in any vase! These tips and tricks will make you look like a pro!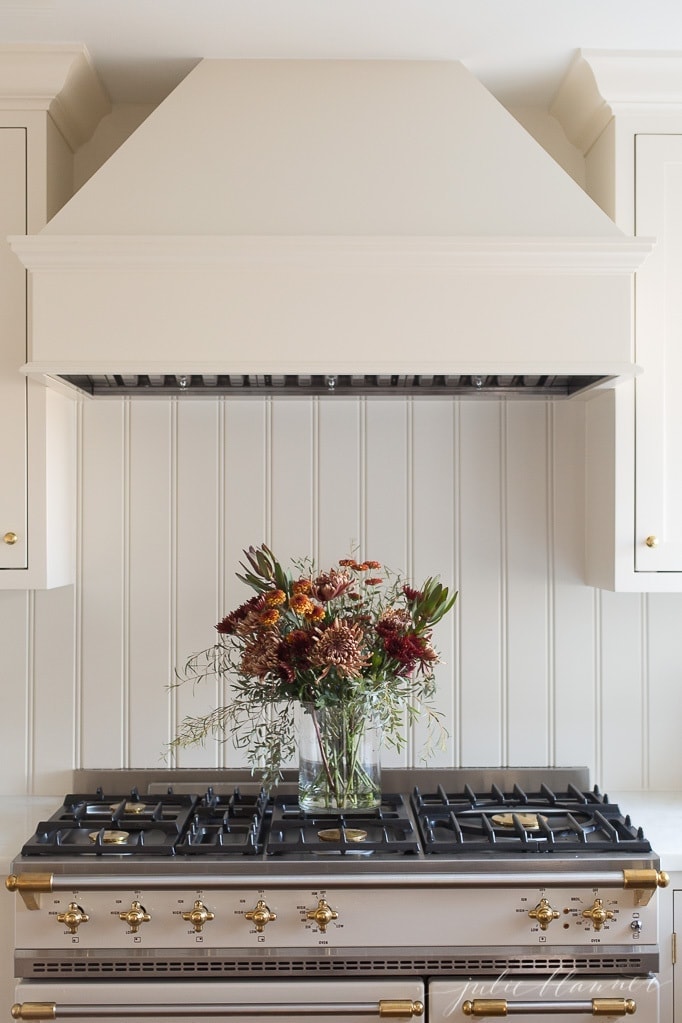 I have seasonal confusion disorder. It happens every year this time, I feel conflicted about which holiday to decorate for and now that I don't host Thanksgiving, I can't help but get into the holiday spirit.
Still, I find myself mesmerized by the beautiful fall colors drifting off the trees. Another thing I'm known for is being fickle.
I went to the store last week intending to create a Friendsgiving table setting with mums and in the midst, decided to do a fruit and vegetable table runner instead.
I couldn't let them go to waste, so I created a fall centerpiece with mums to give to my lifelong friend Tori at lunch because I never like to come empty-handed. Yes, mums, the ones you plant in your garden in early fall!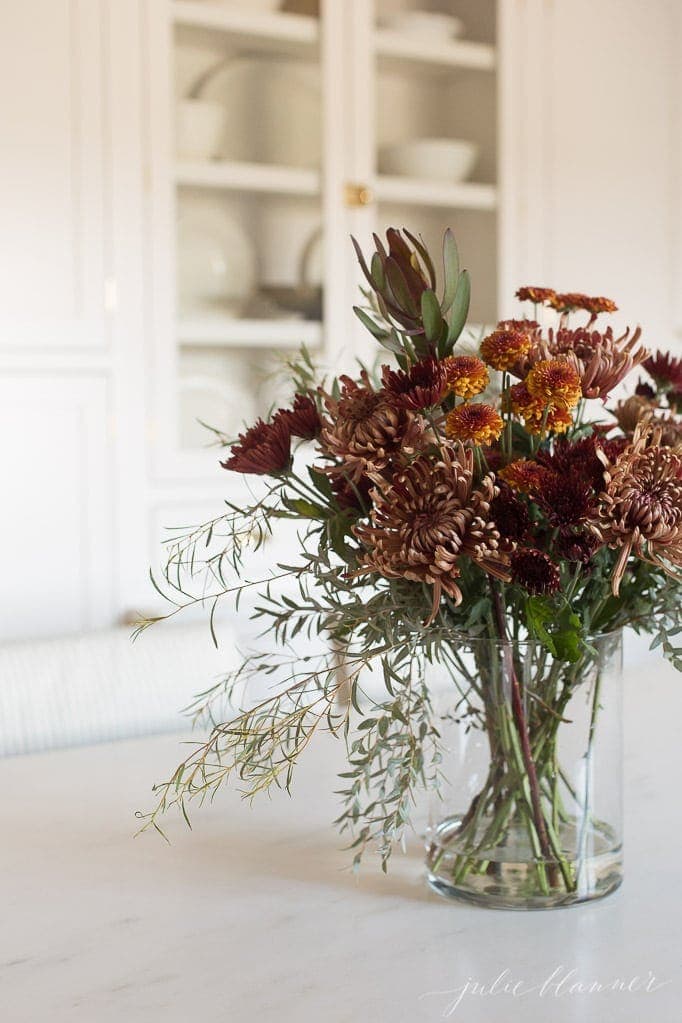 Like most of my other flower arrangements, this mum centerpiece is easy and inexpensive to recreate. My friend Erin, who previously owned her own floral business, warned me against working with mums because they're stiff and can be difficult to work with.
However, I was already committed and couldn't stand to see these fall beauties tossed aside in favor of Christmas flowers just yet. So, I decided to use their stiffness to my advantage.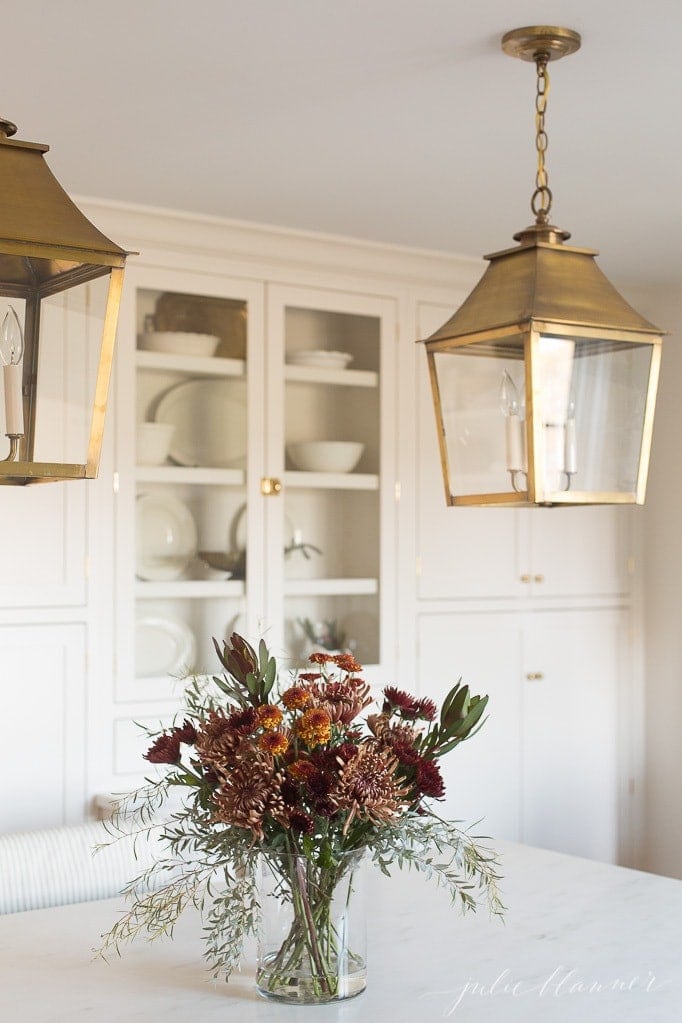 To recreate this fall mum centerpiece, you'll need:
mums in 2 colors
spider mums
greenery
2 -3 large flowers
shears
vase
Forgive me for the photos of this impromptu shoot – I'm still working with the lighting in my kitchen and gosh, it's so much harder than I imagined it would be. I'm open to tips, In fact, I'm begging for them!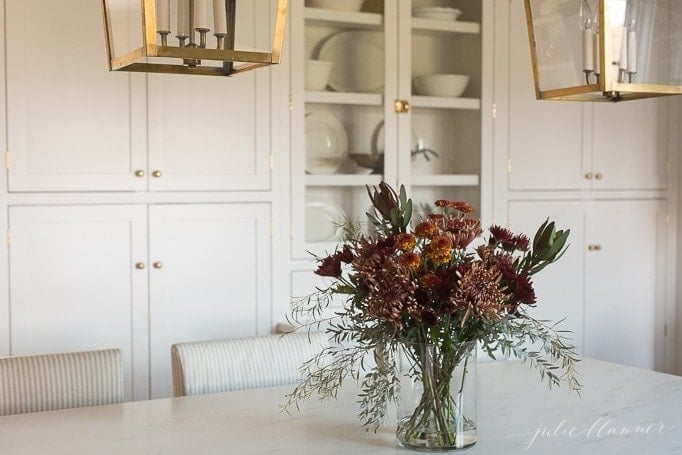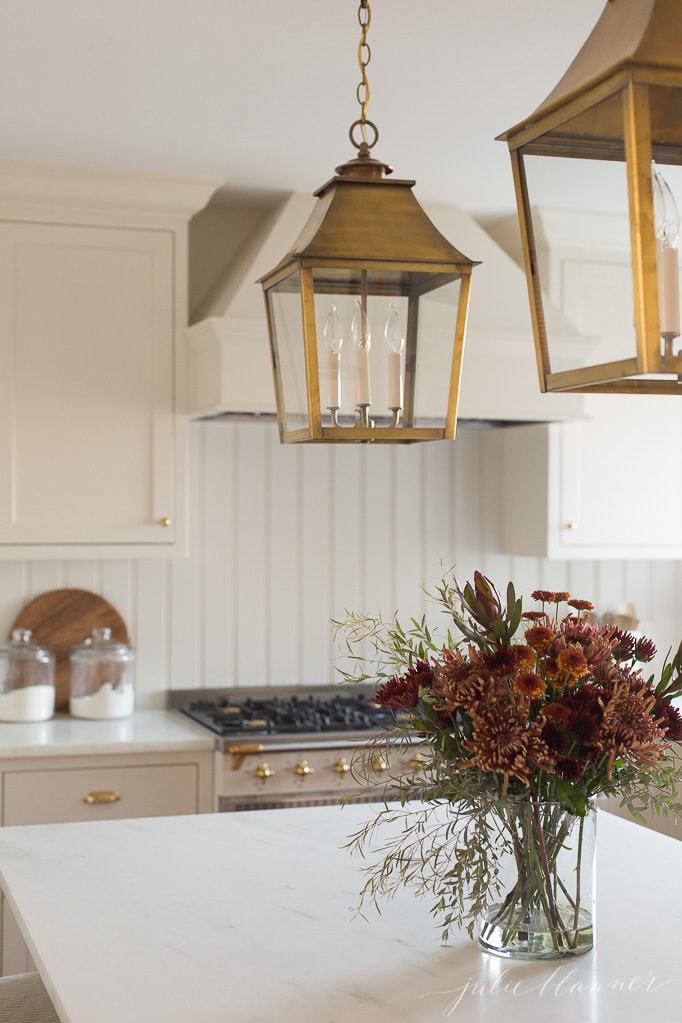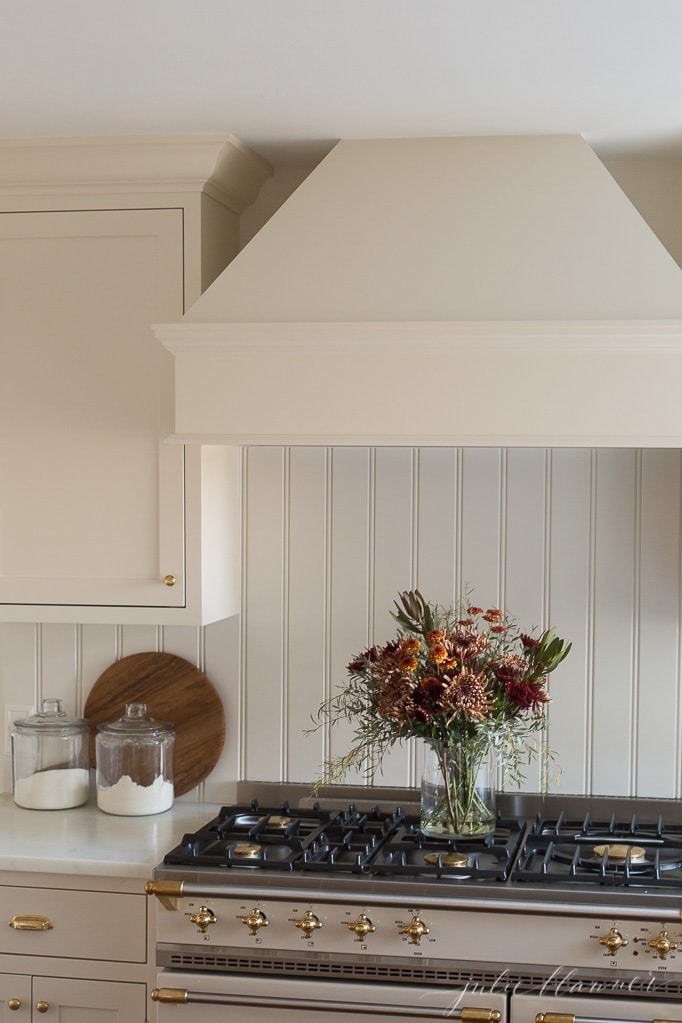 Let's admire them some more, shall we? I'm pretty proud of my flower arrangements, especially given that I haven't had any formal floral training, just a lot.of.fun. Hope you enjoyed this mum centerpiece – and if you create one of my centerpieces, please tag me on Instagram, I'd love to see!
Make your home smell like fall with my Stove Top Potpourri.
LET'S CONNECT!
instagram | newsletter | facebook | pinterest
You'll also love these Thanksgiving Flowers! And don't miss this incredible round up of 20 Fall Centerpieces that will blow your friends and family away!