How to Make Potpourri on the Stove Top

Once the weather becomes chilly, I tend to enjoy spending more time at home, indoors. When the sun goes down and temperatures drop, I'd rather stay cozy indoors. One of my favorite things to do in fall is make potpourri on the stove top. It's so simple, but makes your home smell amazing for days.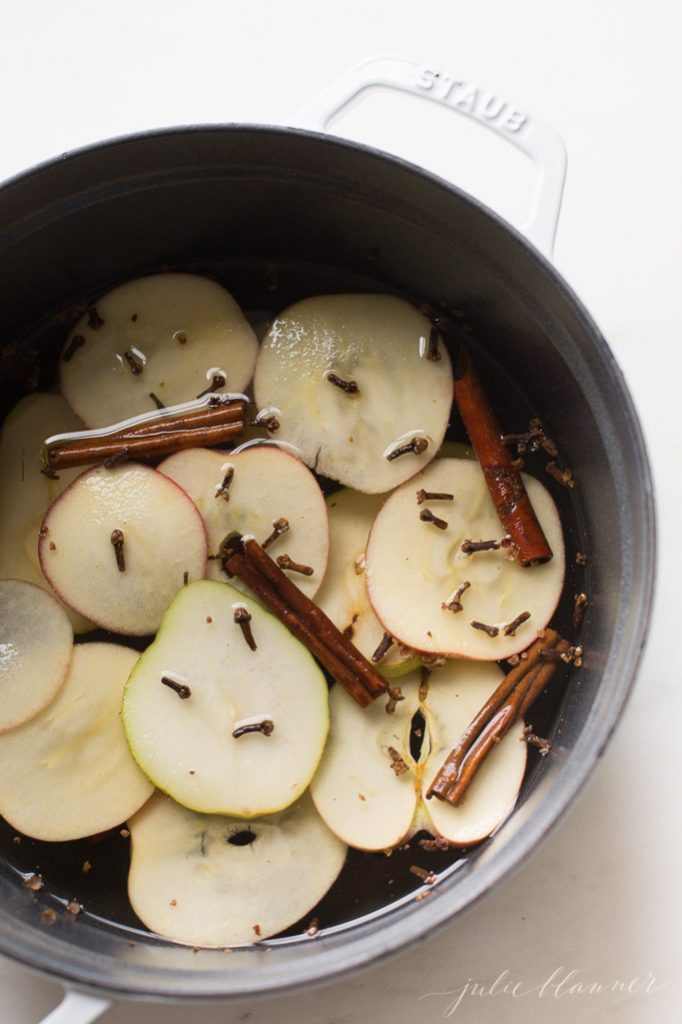 A great playlist, a little potpourri and a cozy throw are all you really need to get through a chilly day. It helps pass the time and make days feel a little brighter. It seems to inspire me to organize, cook and maybe even clean!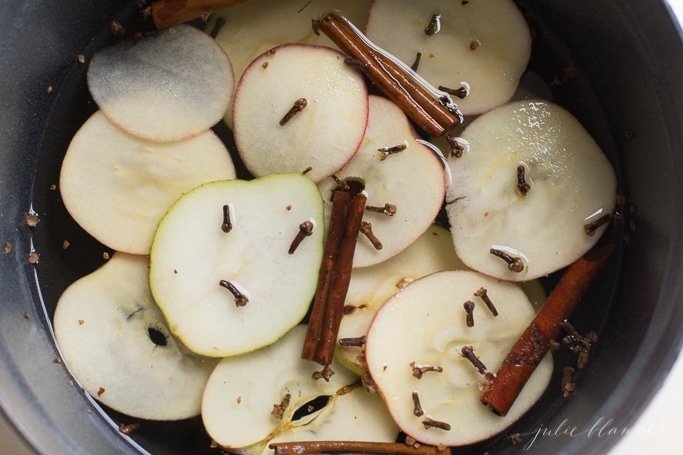 Any time someone walks through the door and I have potpourri simmering in the kitchen, they always comment on how amazing our home smells. It gets you in the mood for the season.
How to make your house smell good, actually, really amazing.
You could of course bake cookies, I will never fault you for that, but baking every day isn't easy on the hips. So, I throw together a quick stove top potpourri and warm it off and on for days. Yes, it lasts for days! Sometimes I'll even add a little more water to it to keep it going.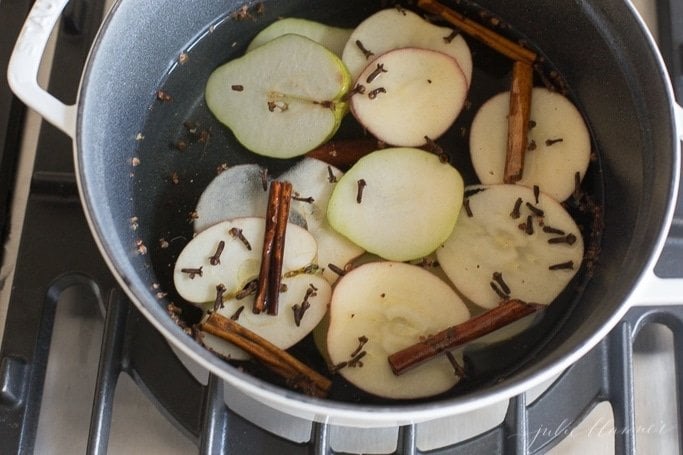 Ingredients
cinnamon sticks
cloves
1 apple
1 pear
4 c water
Directions
Fill pot with water.
Add cinnamon sticks, cloves, apple and pear slices.
Simmer over low heat.
Recipe Notes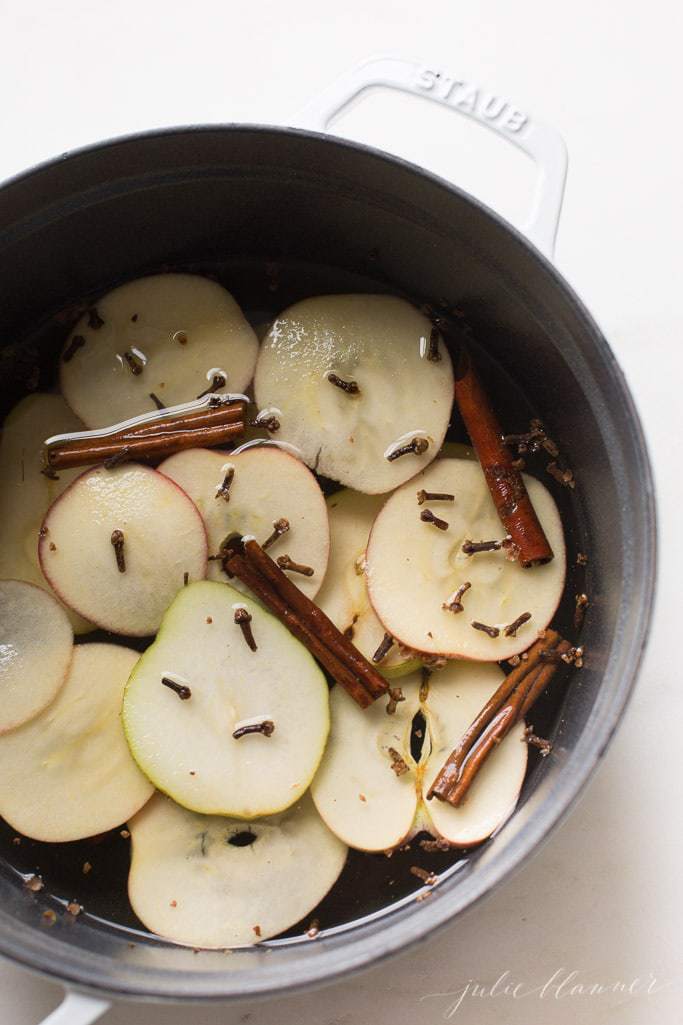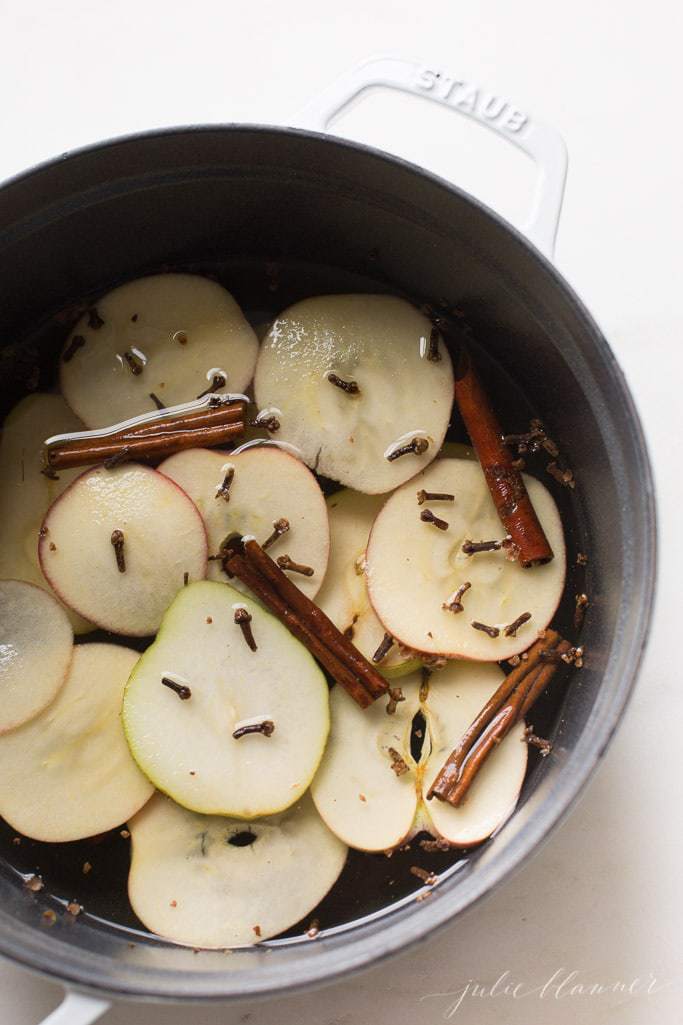 Loading nutrition data...
LET'S CONNECT!
instagram | newsletter | facebook | pinterest