When I started this blog over 9 years ago, I had no idea where it would lead. At the time, I was hoping it would just give me a few leads for weddings and events. I never intended for it to be a business or a place for me to develop my photography skills, meet new people and make friends, but it has. Along the way, I came to know Carrian, writer and creator of Oh Sweet Basil. I have so much respect and admiration for Carrian. She's a friend I can always count on, yet we've never met. The internet is funny that way, isn't it? Making the world feel so much smaller, and warmer.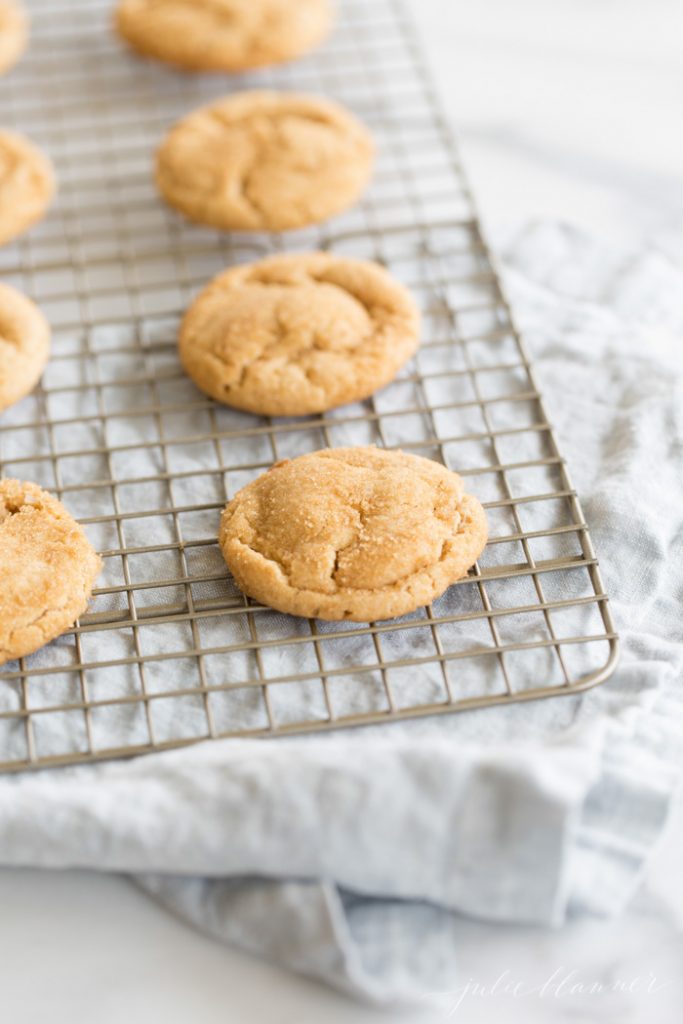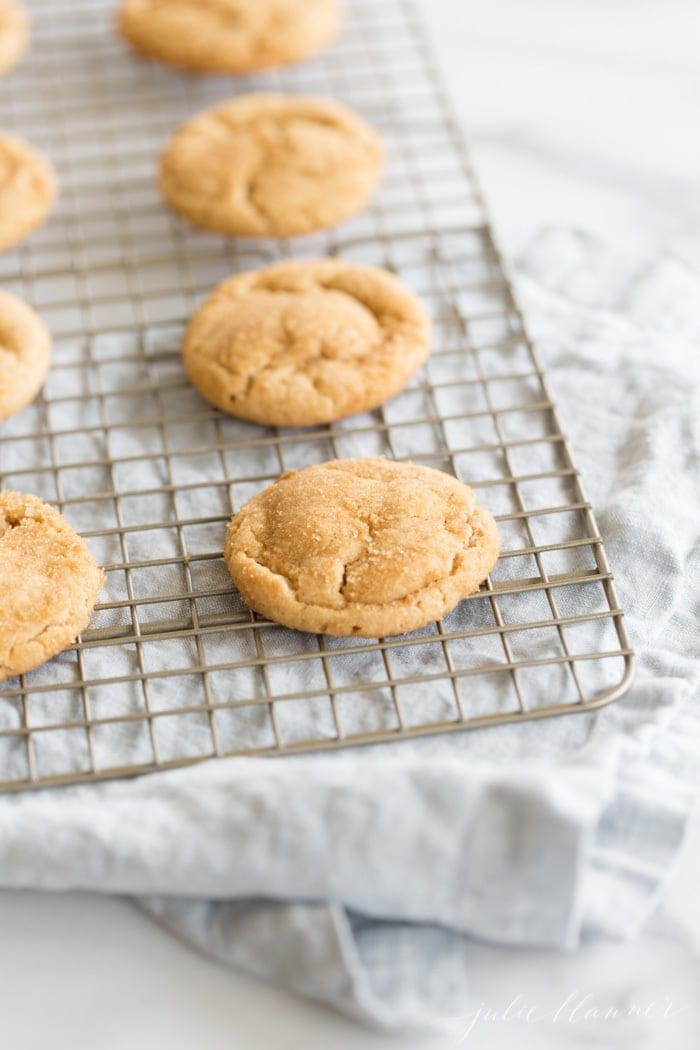 A couple years ago Carrian reached out to me for decorating advice for their home. It sparked a friendship and the rest is history. I'm so excited to share a recipe from her and her husband Cade's cookbook "Our Sweet Basil Kitchen" with you today. Much like Carrian, their book makes you not only feel like friends, but family.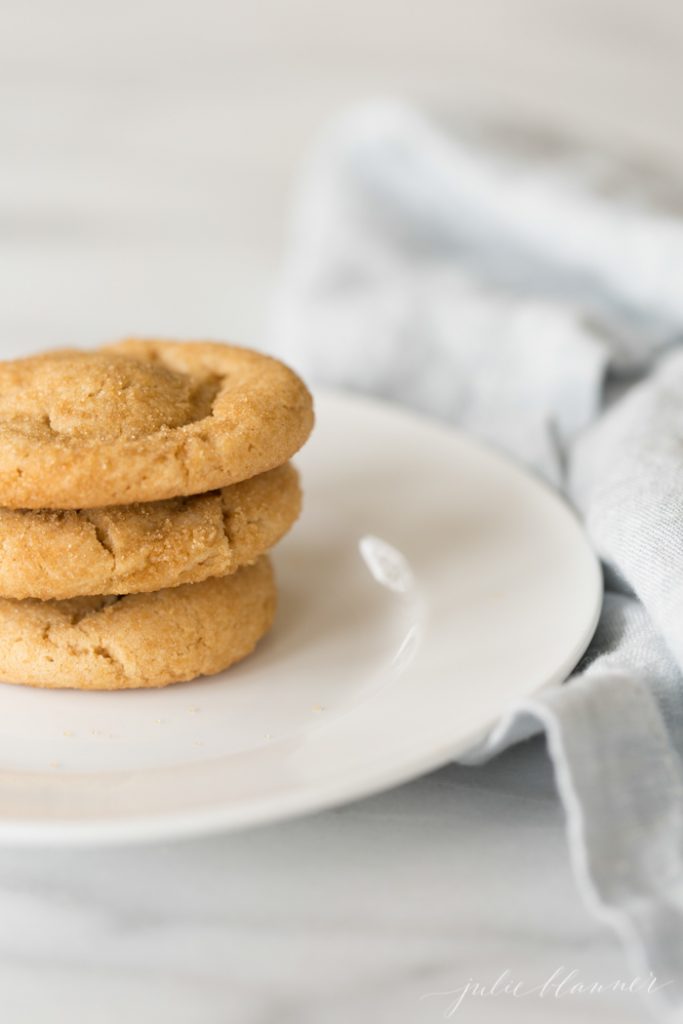 Last week my sister came over and whipped up these delicious chocolate stuffed peanut butter cookies with me. We came to the conclusion that cookies should always be stuffed.
I made a couple adaptations to the recipe and rolled them in brown sugar and sea salt for added texture, because why not? These chocolate stuffed peanut butter cookies are best served out of the oven, but if you're saving them for later, warm them in the microwave for 20 seconds for blissful bites.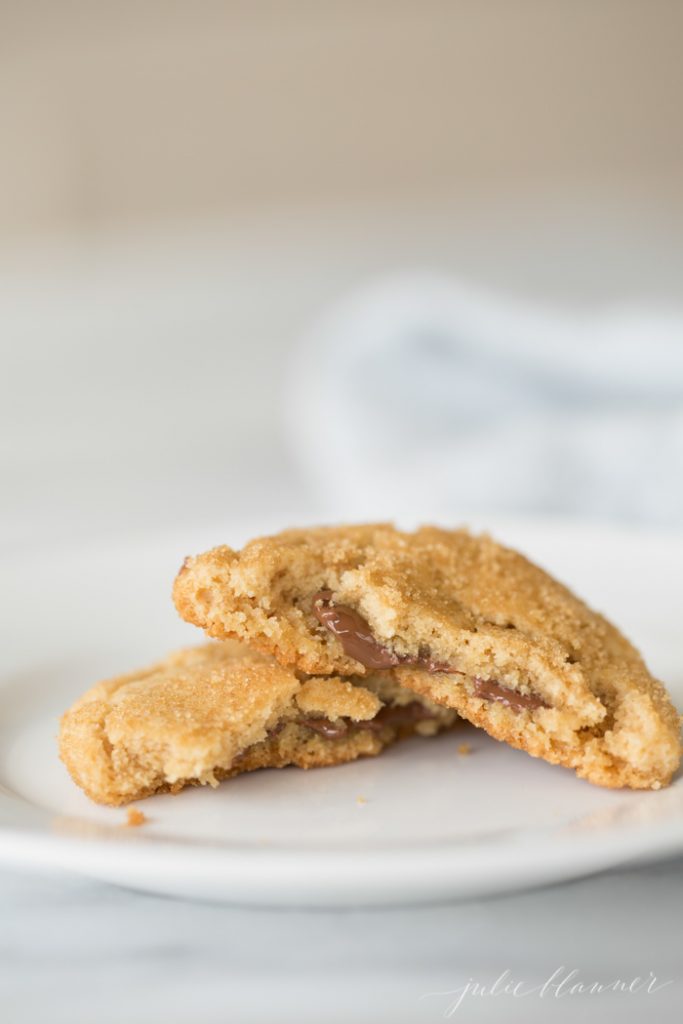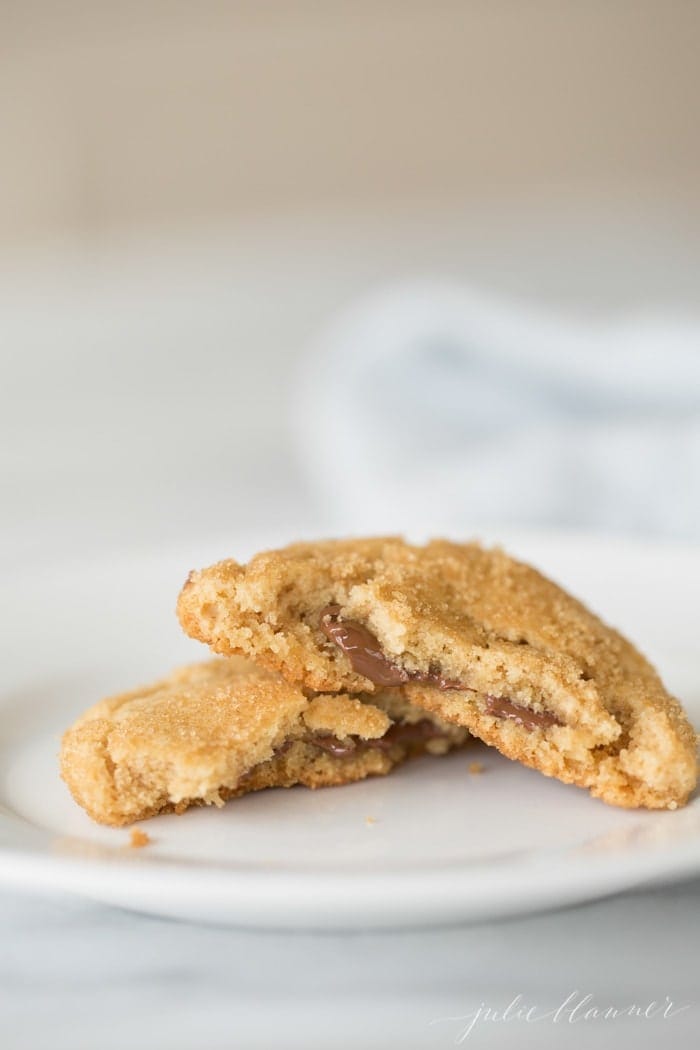 Chocolate Stuffed Peanut Butter Cookies
32
adjust servings
Ingredients
1/2
1/2
1/2
1/2
1
1/2
1/2
1/2
1/2
1 1/4
1/2
8
LET'S CONNECT!
instagram | newsletter | facebook | pinterest