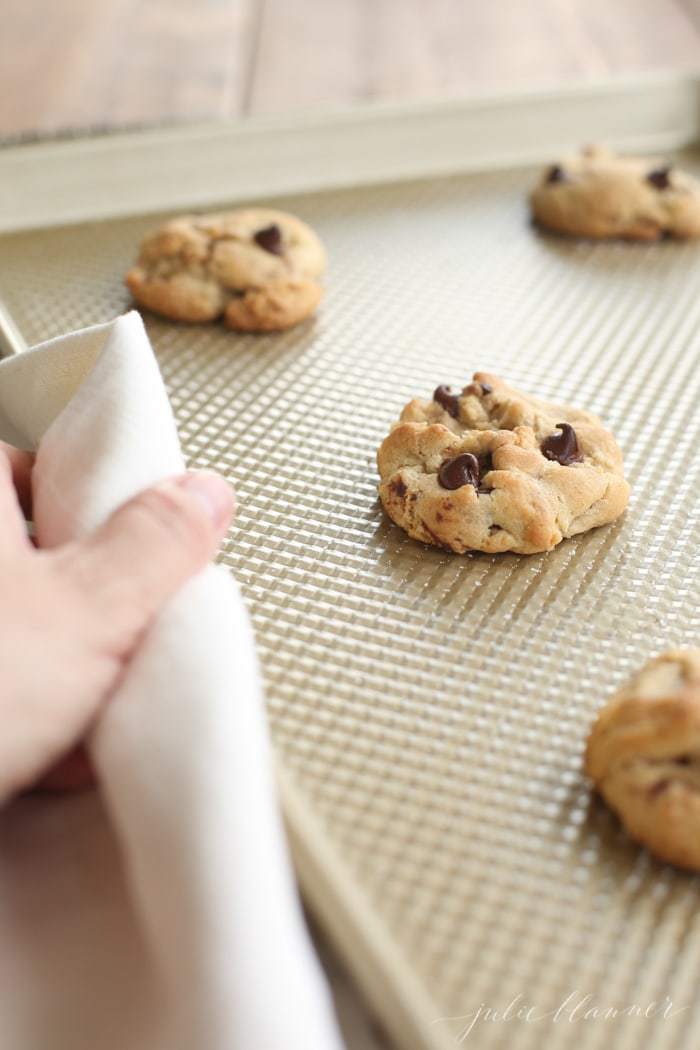 Let's face it, life was less stressful and more fun the past couple of weeks when the kids were on break and Chris had a few extra days off. I didn't have to rush from workout to shower to forcing breakfast on the kids. There was no holding them down while trying to brush their teeth and get them dressed, just sweet little babes and lazy days. That's exactly why I'm dreaming of my favorite bakery style chocolate chip cookie recipe right now. Back-to-school was rough. Stressful days make me crave sweets and these warm chocolate chip cookies are just the fix I need.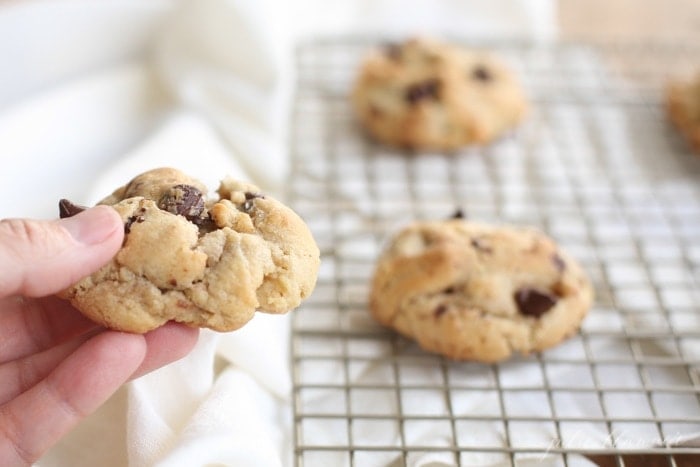 Please note that I'm not a patient person. As you'll see below, I do not let the brown butter cool before moving onto the next step, which results in the swirling of chocolate chips. If this makes you cringe, you are a better person than I and are welcome to wait until the butter cools before proceeding. I promise, it won't effect the taste one bit.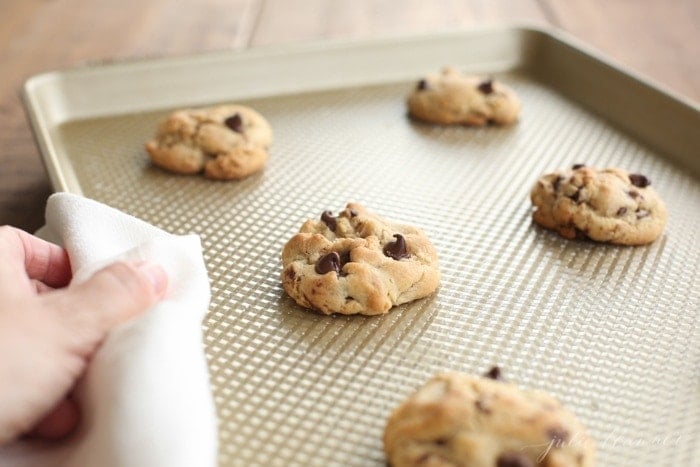 There are a couple secrets to my bakery style chocolate chip cookie recipe – these cookies are just as simple, but these little adaptations make them better than the bakery:
Brown the butter. Browned butter makes everything better.
Don't over mix. Over beaten eggs will always fall flatter.
Make large dough balls and refrigerate.
Top them with cracked sea salt.
Don't overbake.
Do serve/enjoy them warm. I put them in the microwave for 20 seconds before enjoying.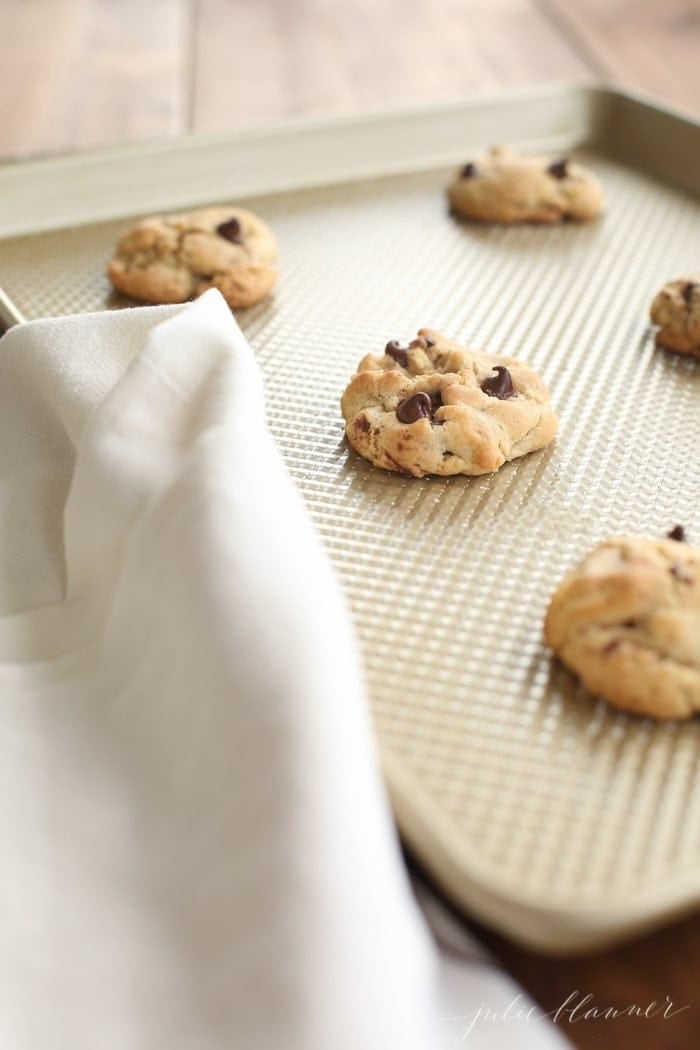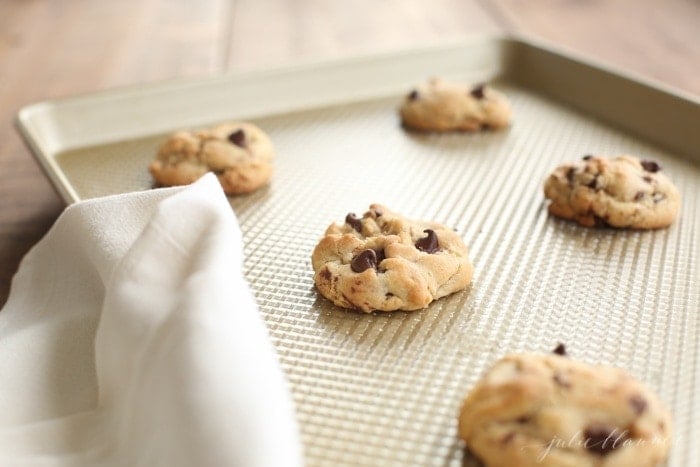 Bakery Style Chocolate Chip Cookie Recipe
36
adjust servings
Instructions
In a saucepan over medium heat, melt butter. Swirl it until brown in color & it reaches a nutty aroma. Remove from heat.
Meanwhile, combine sugar, brown sugar, and vanilla in a mixing bowl. Mix browned butter in.
Gently blend in eggs, careful not to over mix.
Sprinkle baking soda, baking powder, salt & flour over mixture & fold in until combined.
Fold in chocolate chips.
Make large balls & place on parchment paper. Refrigerator for 2+ hours.
Preheat oven to 350, crack with sea salt & bake 12 minutes.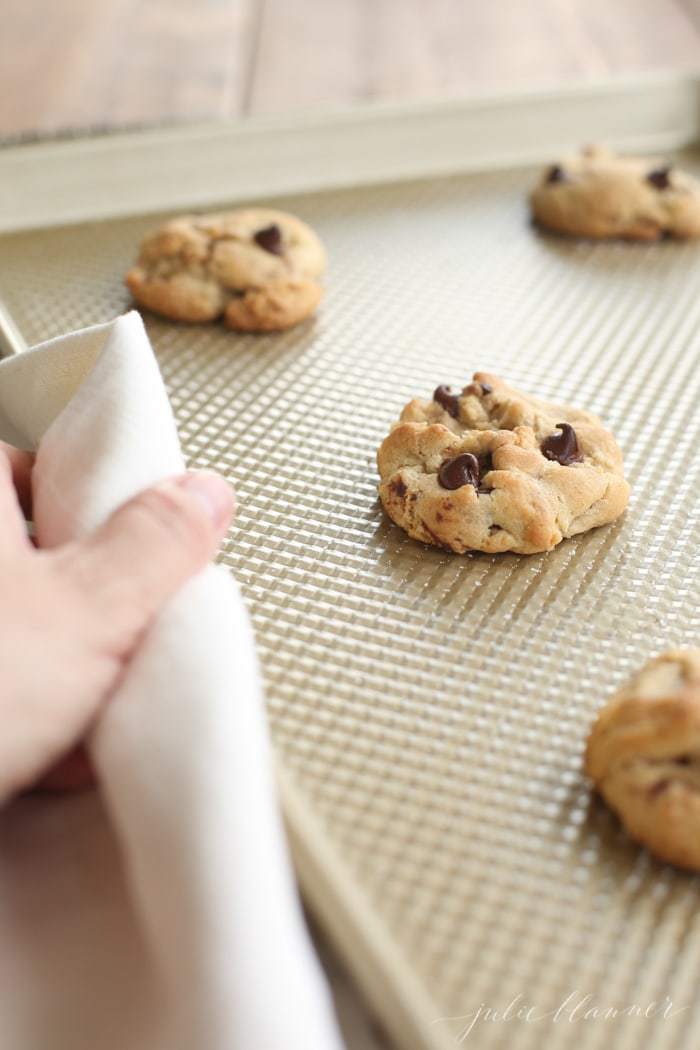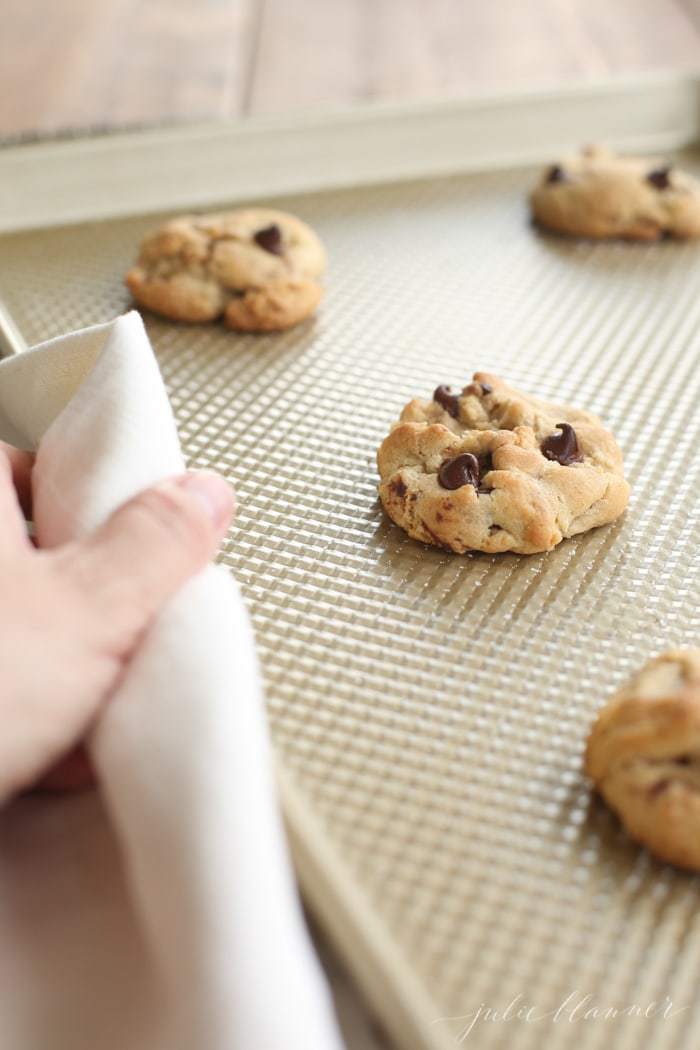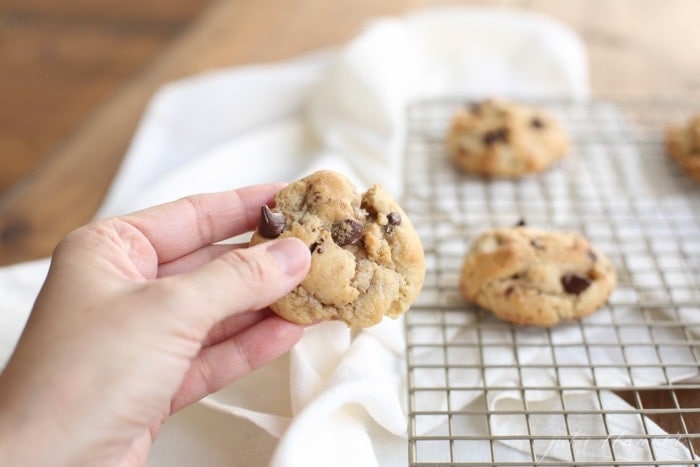 I hope you enjoy this chocolate chip cookie recipe as much as we do.
LET'S CONNECT!
instagram | newsletter | facebook | pinterest