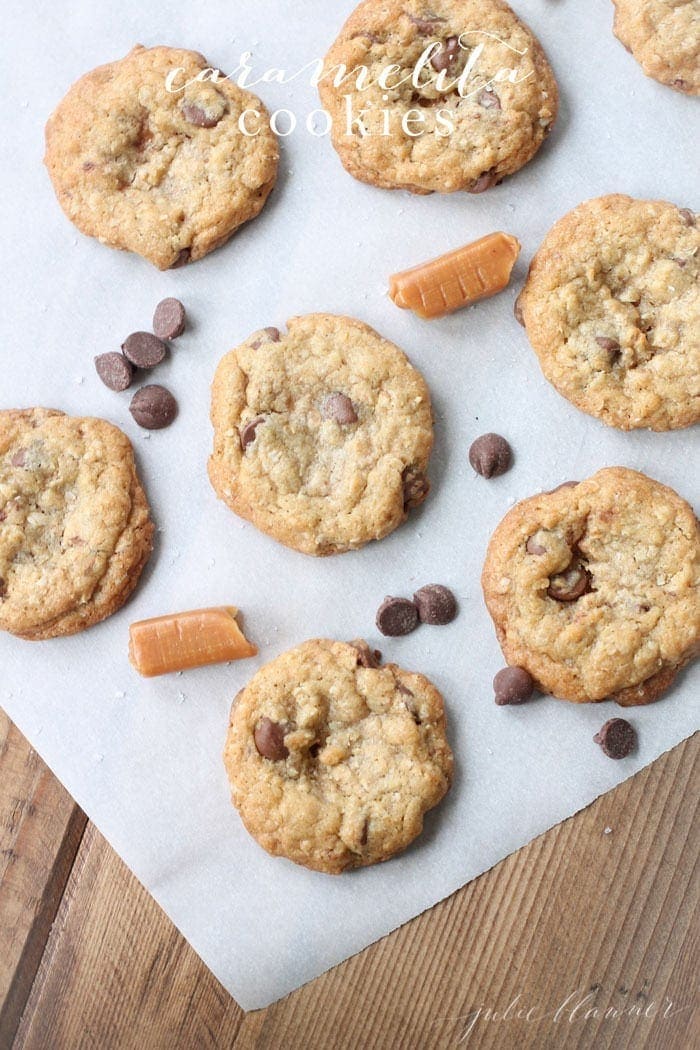 You didn't think I forgot about the 12 Days of Cookies, did you? NEVER! Believe me, I've been testing, tasting & tasting, just for you. Okay, you caught me, maybe a little for myself, too! These cookies however are selfless. I have never been a fan of oats, my Chris is a huge fan. He's always a great taster. He's as honest as they come. We frequented a create-your-own salad restaurant in Kansas City…it was inevitable, just as we were about to leave, Chris would get a caramelita to go. He was obsessed. I recreated the caramelita bar, but thought it would be fun to put them into cookie form for Christmas! I guess they passed the test because we're down in less than 24 hours. Not that I'm counting. My tip for irresistible caramelita cookies is serving them warm, so you get the gooey texture that you get in a bar. Like most of my recipes, they are incredibly quick & easy to make, too!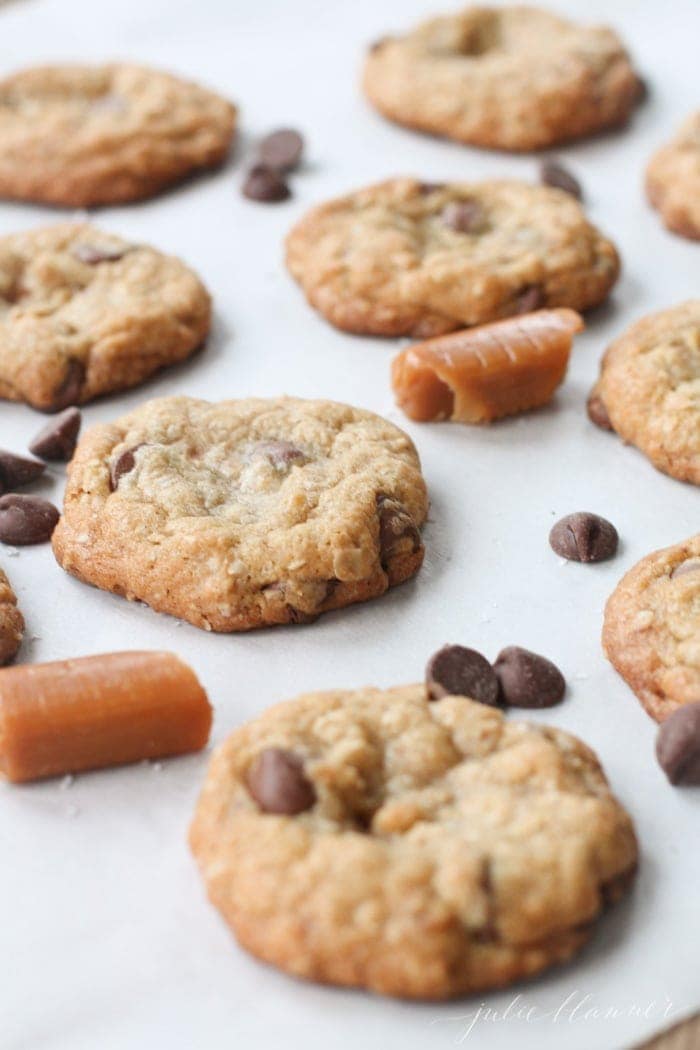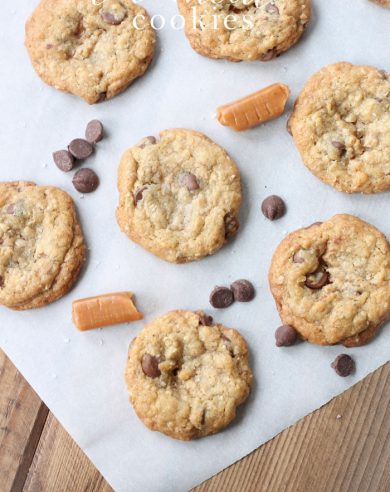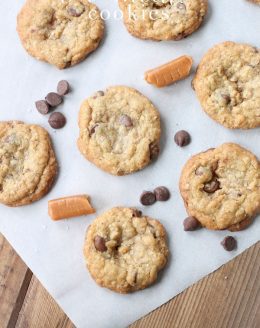 Caramelita Cookies
Ingredients
2 ½

c

flour

1

tsp

baking soda

1 ½

tsp

cornstarch

½

tsp

salt

¾

c

butter

melted

1 ¼

c

brown sugar

packed

2

tsp

vanilla

1

egg

1 egg yolk

1 ½

c

chocolate chips

1 ½

c

oats

caramels

salt in a grinder
Instructions
Combine flour, baking soda, cornstarch & salt. Set aside.

Combine butter, brown sugar, vanilla, & egg until just slightly beaten. Slowly incorporate dry ingredients, followed by chocolate chips & oats.

Chill dough 2+ hours.

Preheat oven to 325 degrees. Make small dough balls, press, add a caramel & press another dough ball around it to encase it. I do this using a cookie scoop, dividing it into halves. Crack salt on top.

Bake 10 minutes.
I use Werther's caramels because they are SO much easier to unwrap than other brands. I personally cut them in half, but you certainly don't have to! Be careful not to overbeat the mixture so that they result in thick & chewy cookies.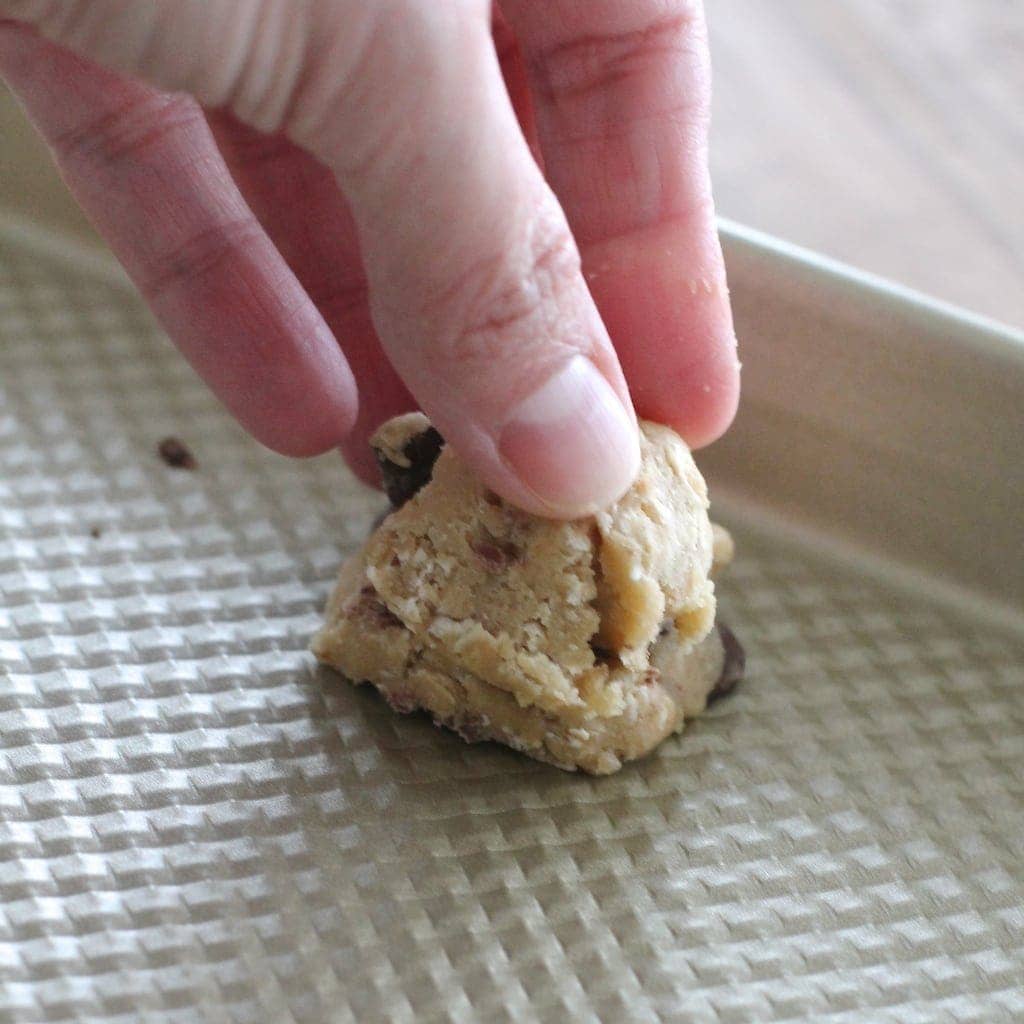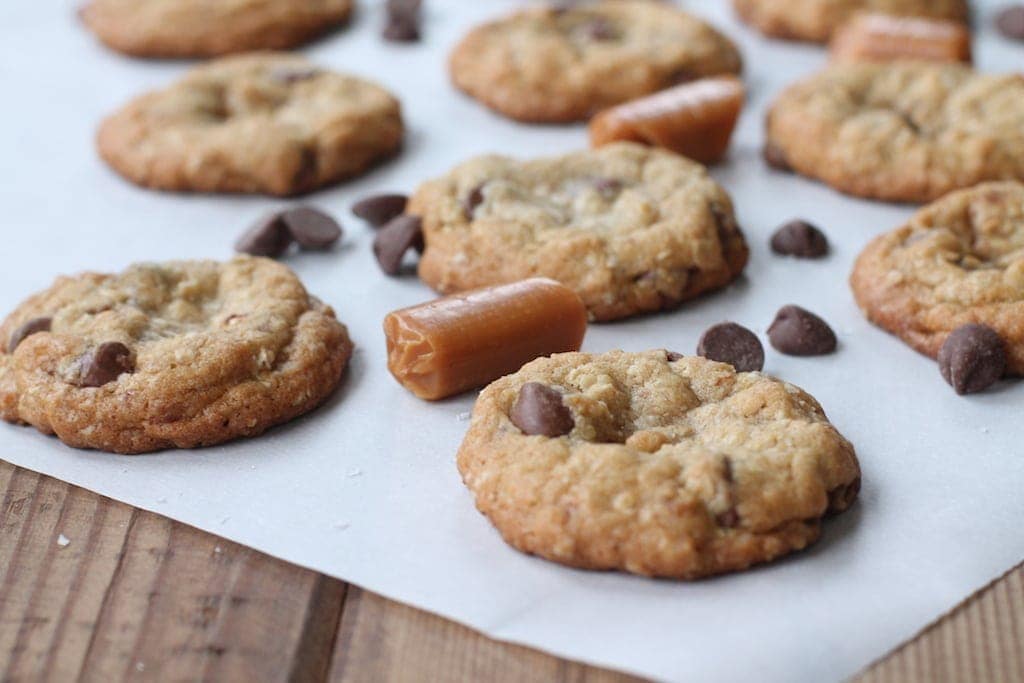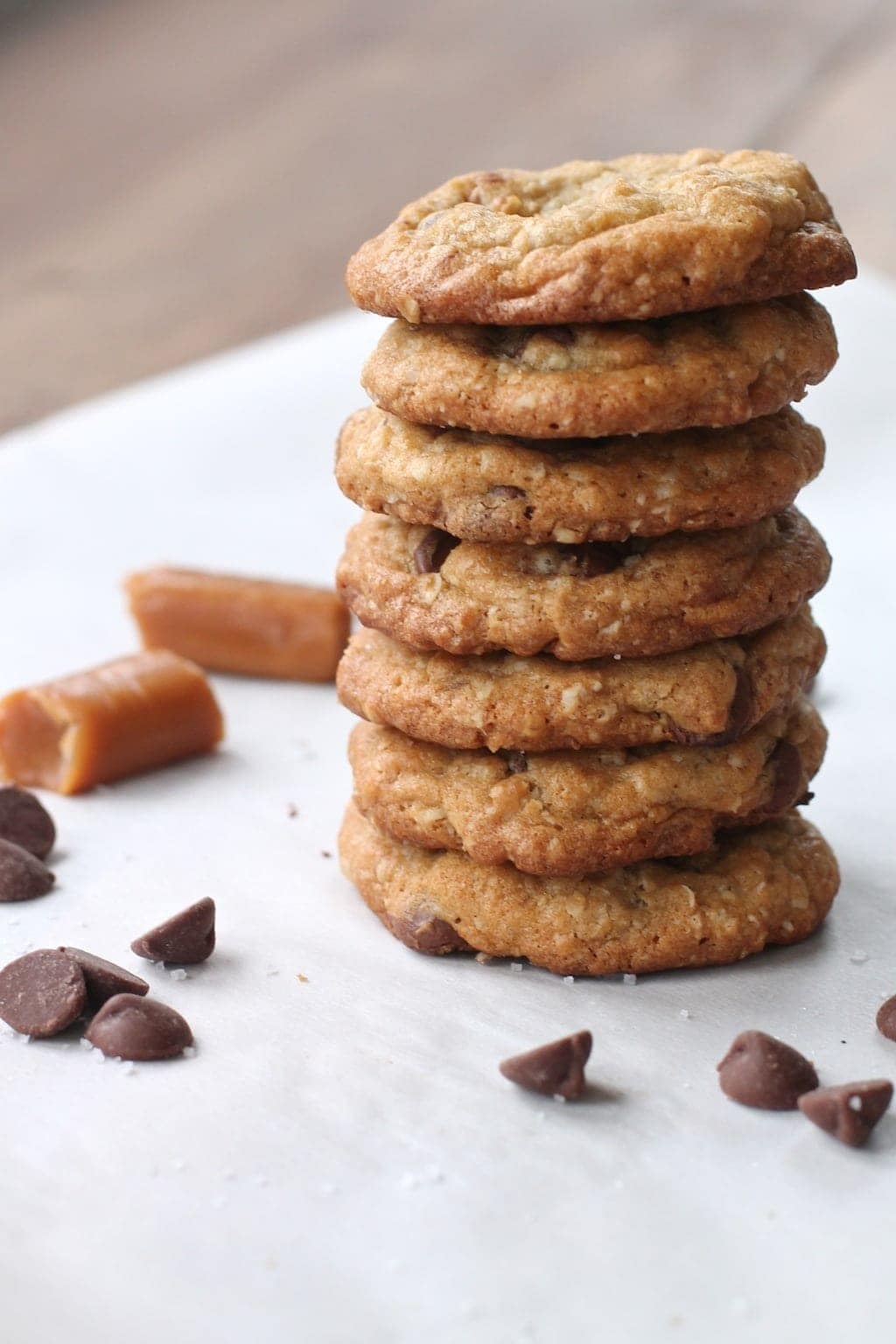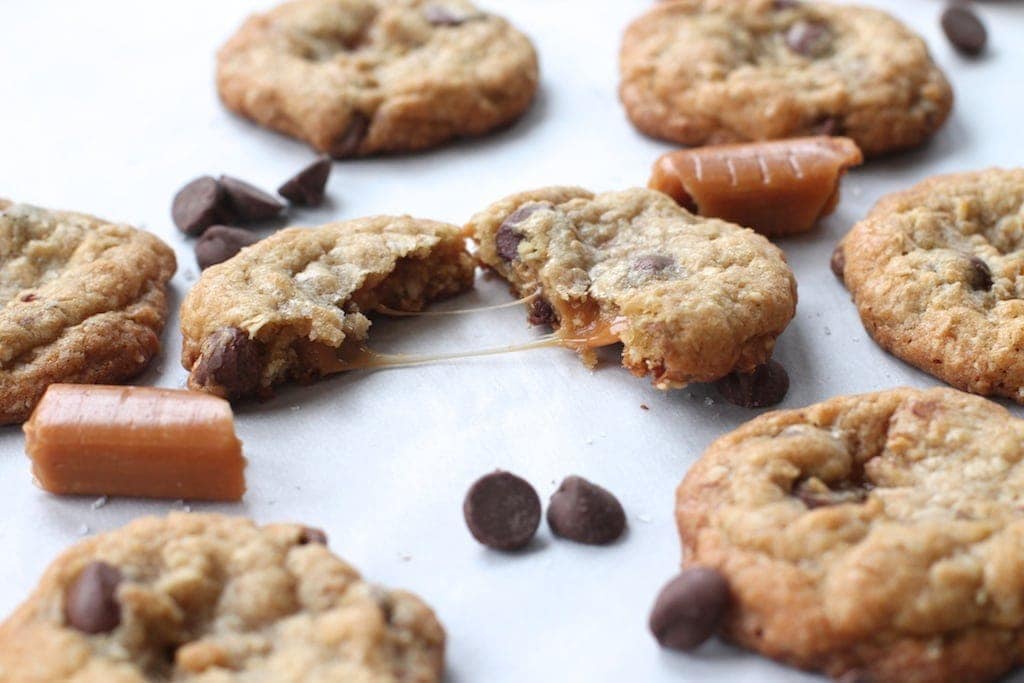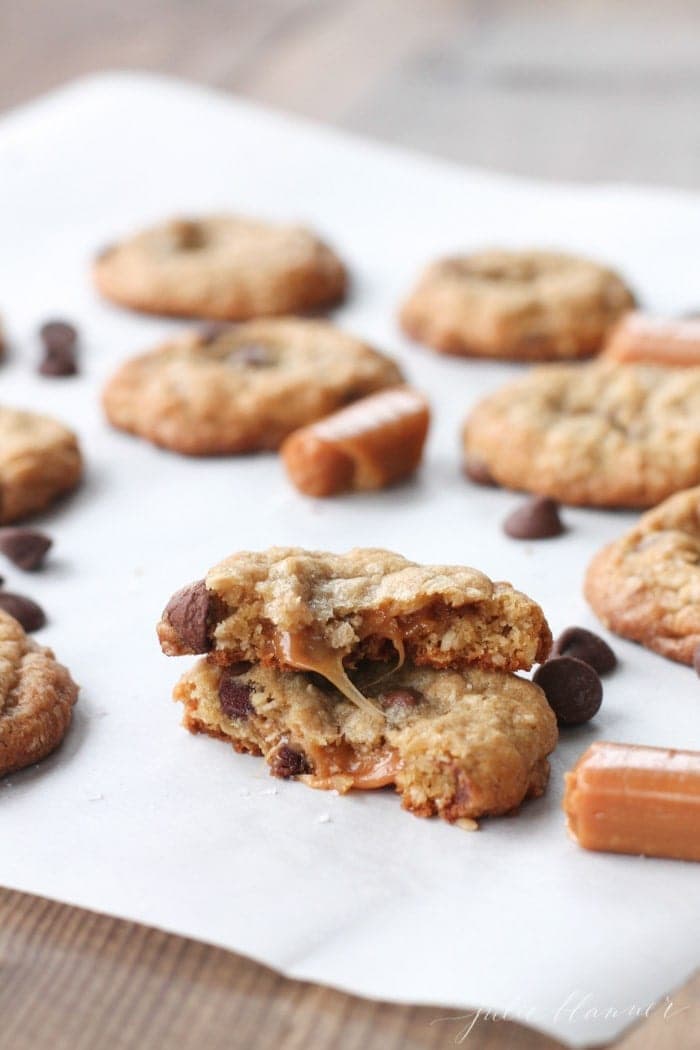 I hope you enjoy these caramelita cookies as much as Chris & the girls did! Click here for more of my favorite Christmas cookie recipes & a couple of cobblers too!
Julie