Get the best tips and tricks to soften butter quickly. We'll take that cold, hard butter and bring it to the perfect room temperature. With these simple methods to warm your butter, you'll soon be warming hearts with your baking.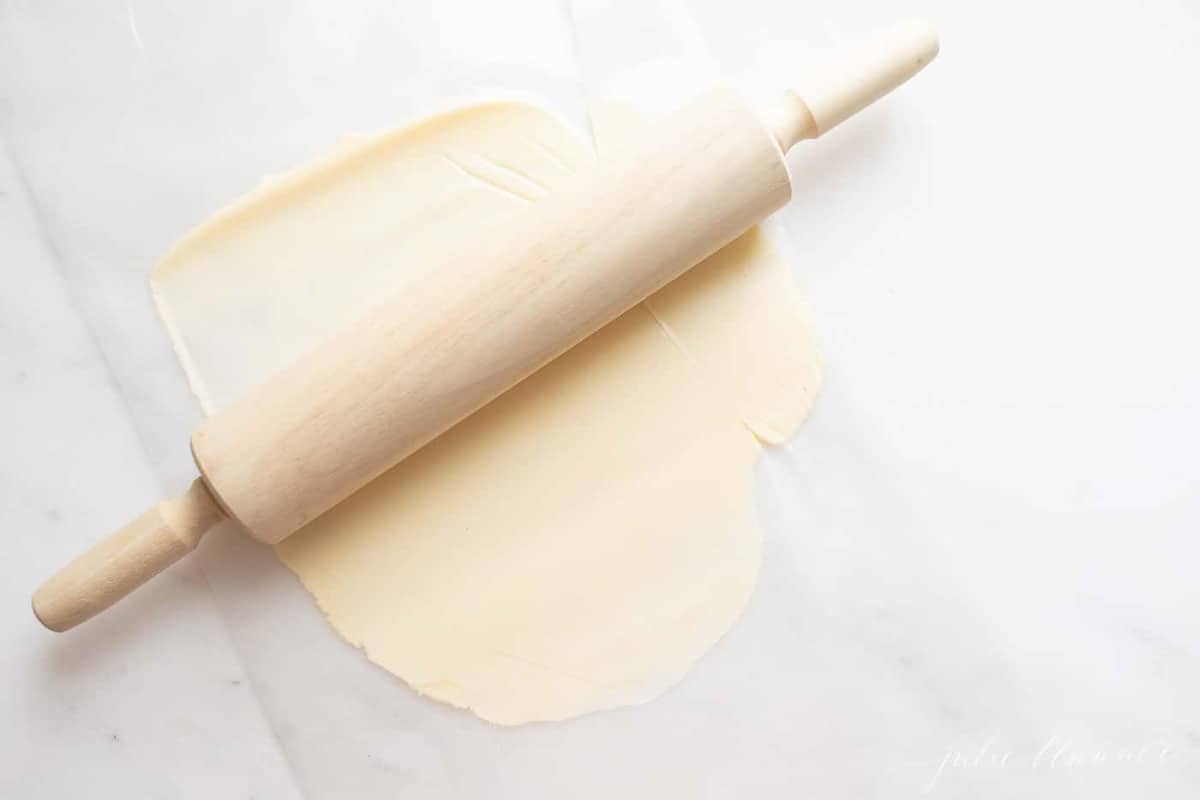 As Julia Child said, "With enough butter, anything is good." I believe that with all my heart. That's the reason why I have made butter a staple ingredient in our home!
During my weekly trip to the supermarket, I always make sure to stock up on salted butter. I can store the extra in my freezer until I'm ready to use. This way, I am never out of butter and have to make a special trip.
However, this can create a little dilemma if I forget to defrost the butter! I've shared with you my best tips to quickly softening cream cheese and now I want to share with you how to quickly soften butter.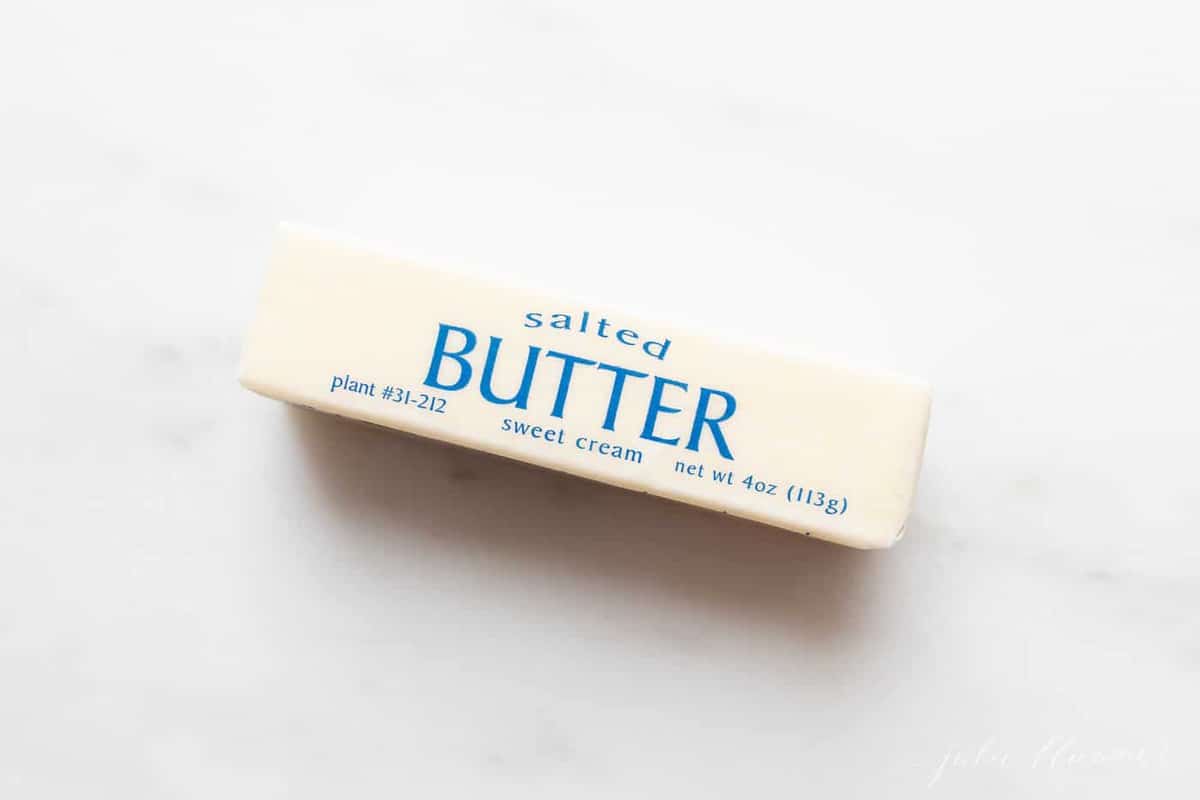 Why Soften Butter Before Starting Your Recipe
Most, if not all baking recipes call for softened butter or room temperature butter. Softened butter allows you to mix or cream butter together with the other ingredients in your recipe.
To achieve perfect bakery quality desserts and smooth creamy frostings, I've found these tips to be the most impactful in my baking!
Did you know that softened butter isn't just a suggestion in baking… it's actually a requirement? The temperature of your butter is so significant that many recipes will fail without that perfect room temperature required to trap the air into the fat itself. This is the absolutely imperative to the process of creaming.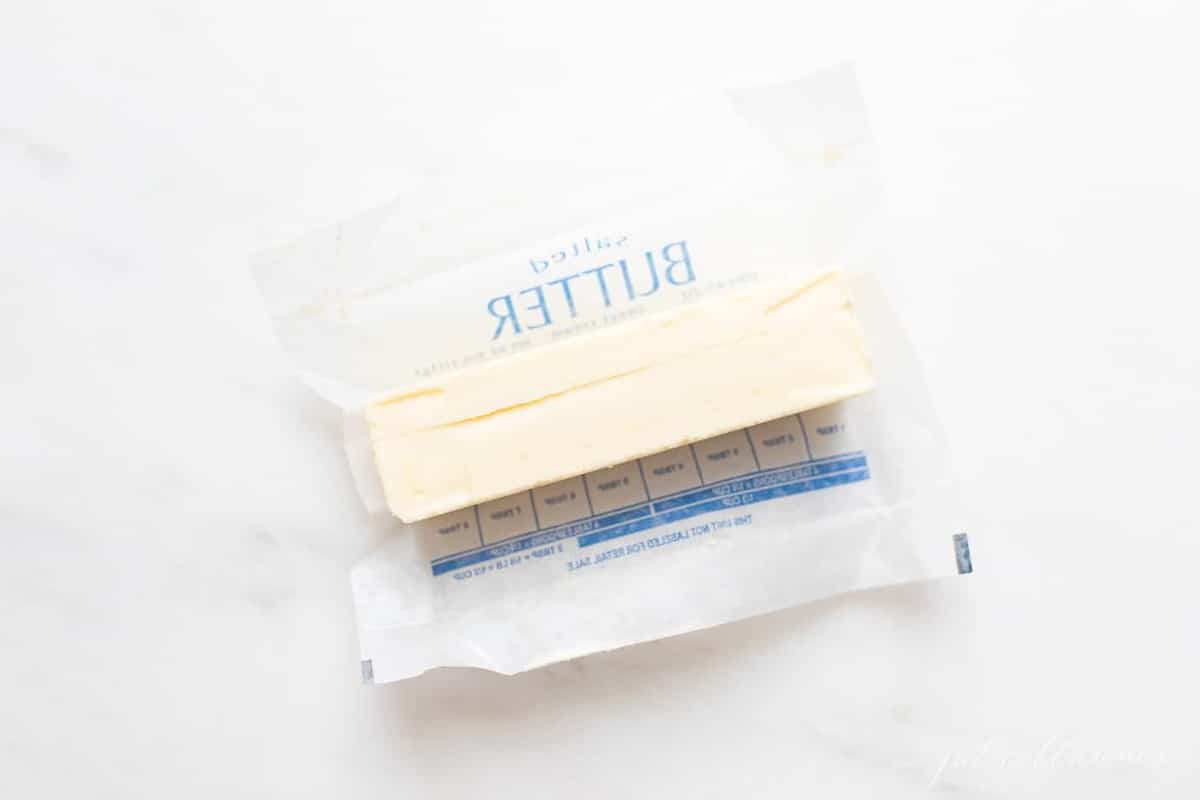 How to Soften Butter – 5 Easy Methods
Leave Out On The Counter Method
First things first, you can leave salted butter out on the counter (covered) overnight to defrost and soften. This may surprise you, but leaving salted butter out on the counter overnight is perfectly safe.
Some safety experts say it is a matter of preference whether to refrigerate salted butter or not. Personally, I definitely err on the side of refrigeration for long term storage. However, I do believe allowing your butter to rest at room temperature is the best method for softening overall!
If you are trying to defrost frozen butter, this method is best.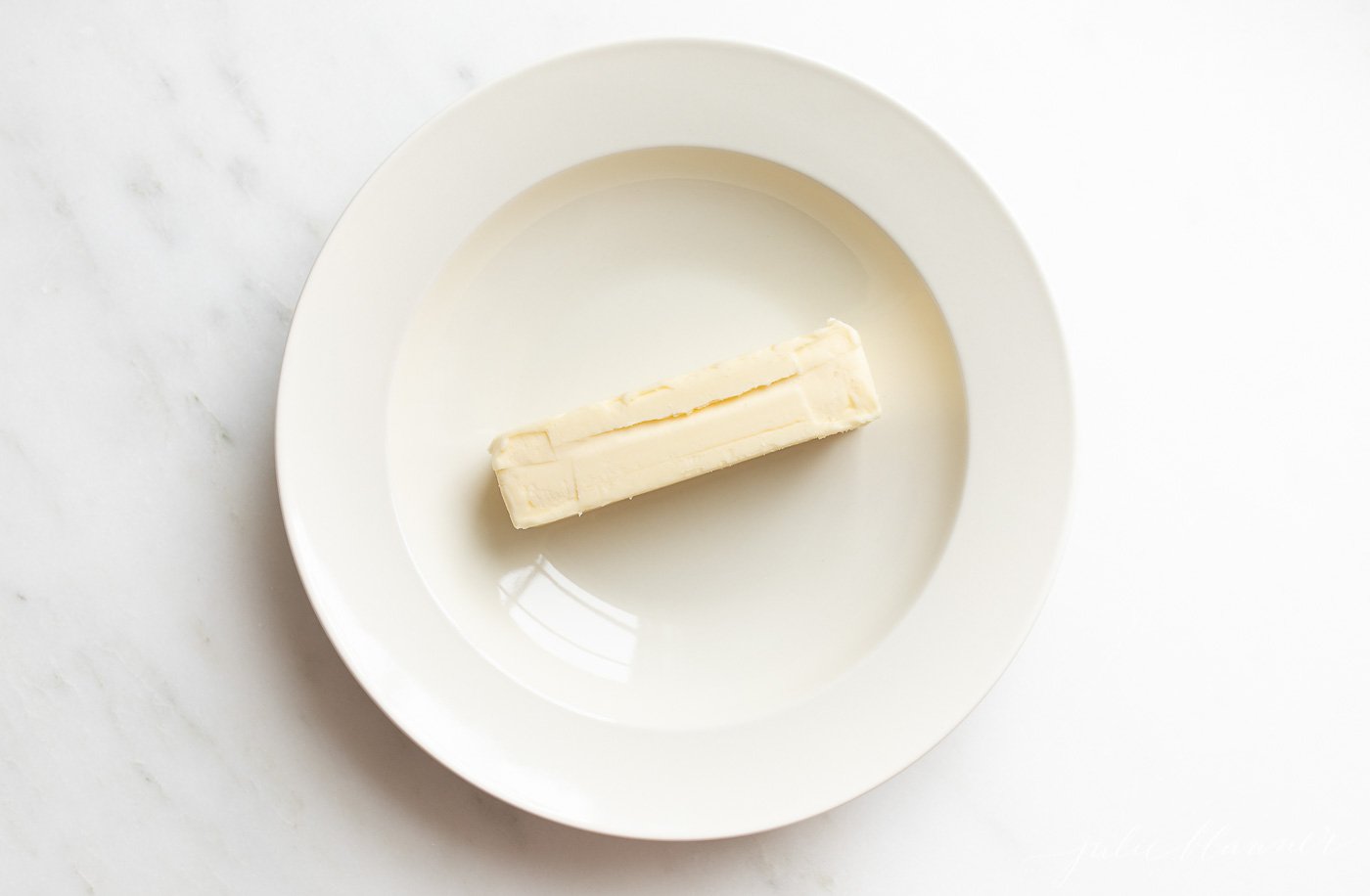 Unsalted butter can also be left out for a few hours to soften as well. Without the preservative of salt though, unsalted butter should be refrigerated after a few hours or frozen for longer storage.
This method does take about 12 hours and is not convenient if you are in a hurry.
How to Soften Butter in the Microwave Method
The microwave is probably the fastest way to soften butter, especially if it is frozen. In my option, it is also the hardest method. The microwave has so much power that usually the result is melted butter or unevenly softened butter. I do have a few tips though.
Place butter in a microwave safe bowl, and place the bowl in the microwave.

Microwave for 3 seconds.

Rotate butter and microwave again for 3 seconds.

Do this until your butter is completely softened.
Time consuming? Perhaps, but it's still a much faster method to reaching your goal!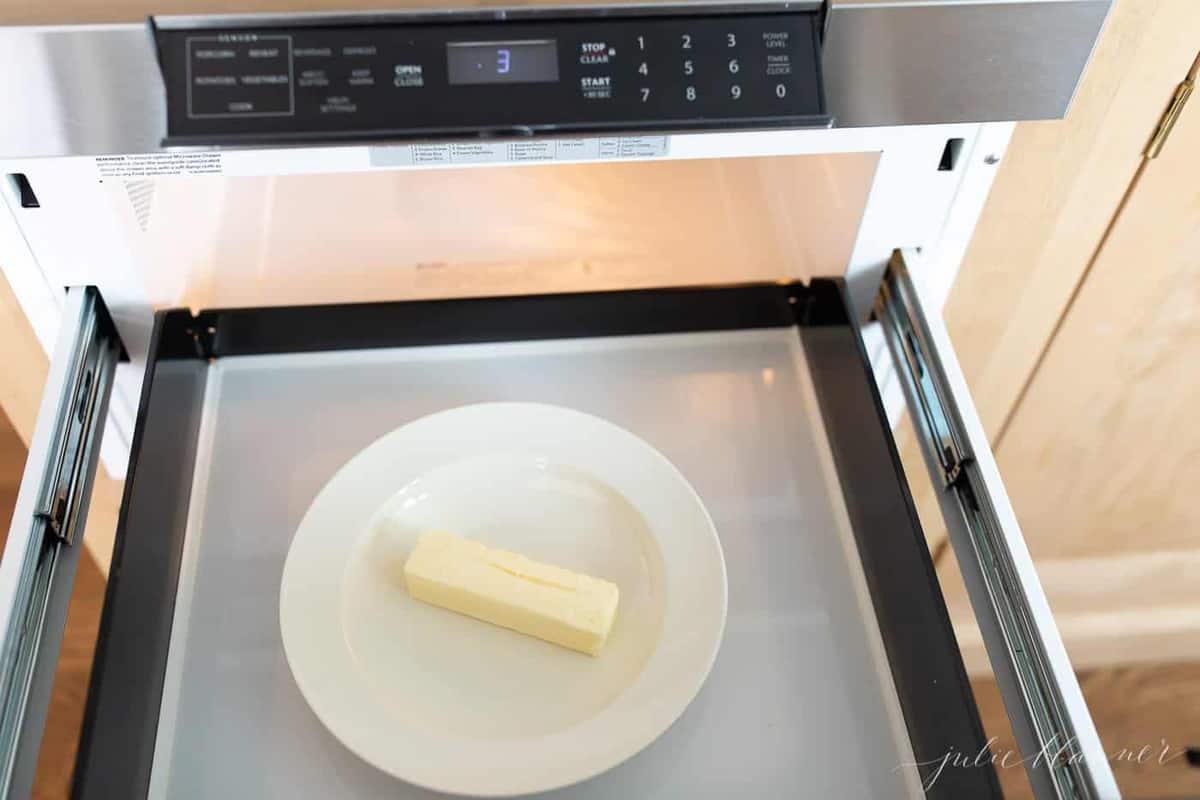 Sliced Butter Method
If you've just taken your stick of butter out of the fridge (not freezer) you can cut the stick into slices and leave in a sunny spot for about 30 minutes. It will soften perfectly for baking.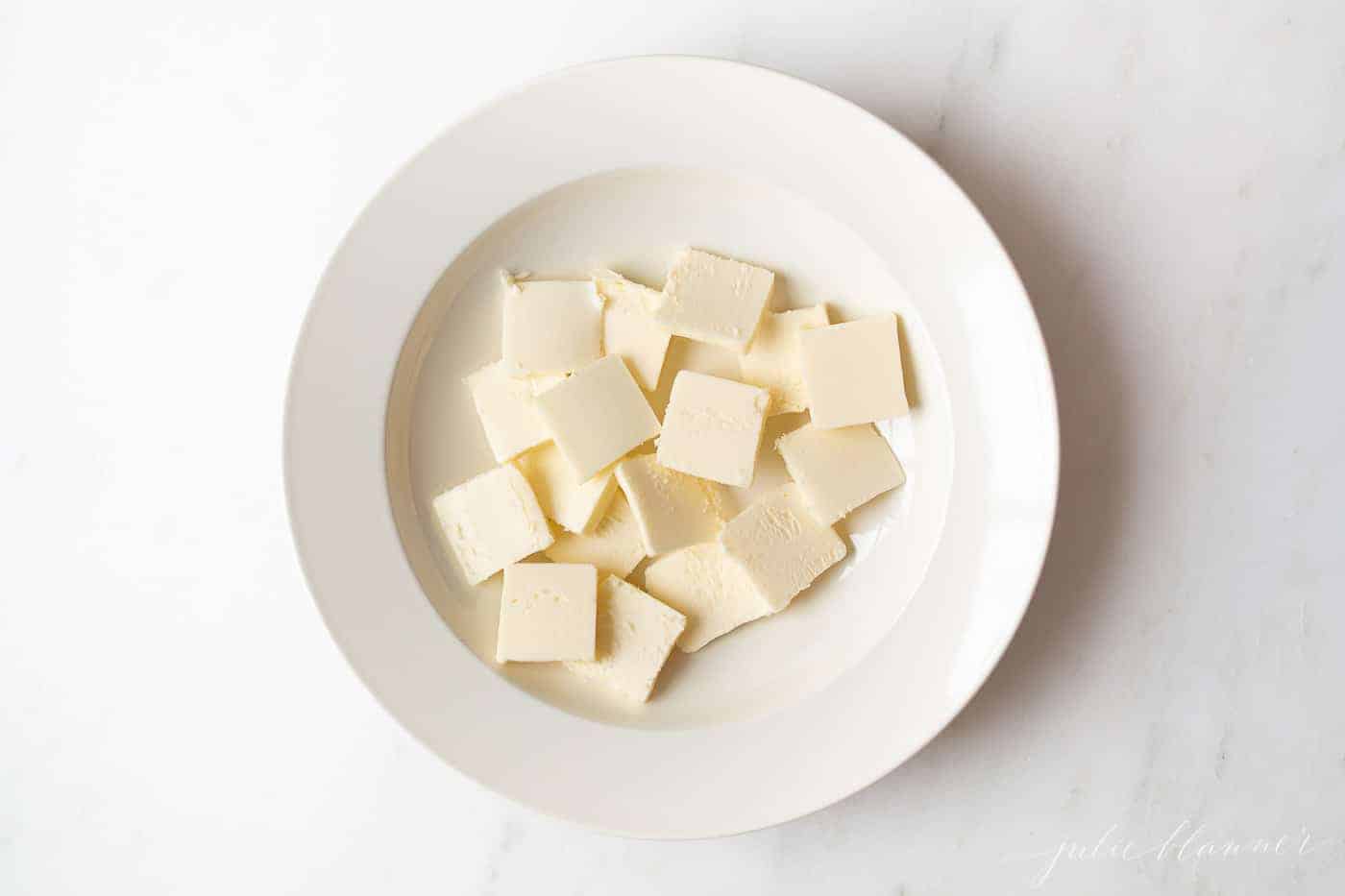 Another option is to use a box grater. Run your cold butter across the largest side of the grater. This grates the butter in large chunks which is perfect for softening quickly. This method will cut your softening time in about half.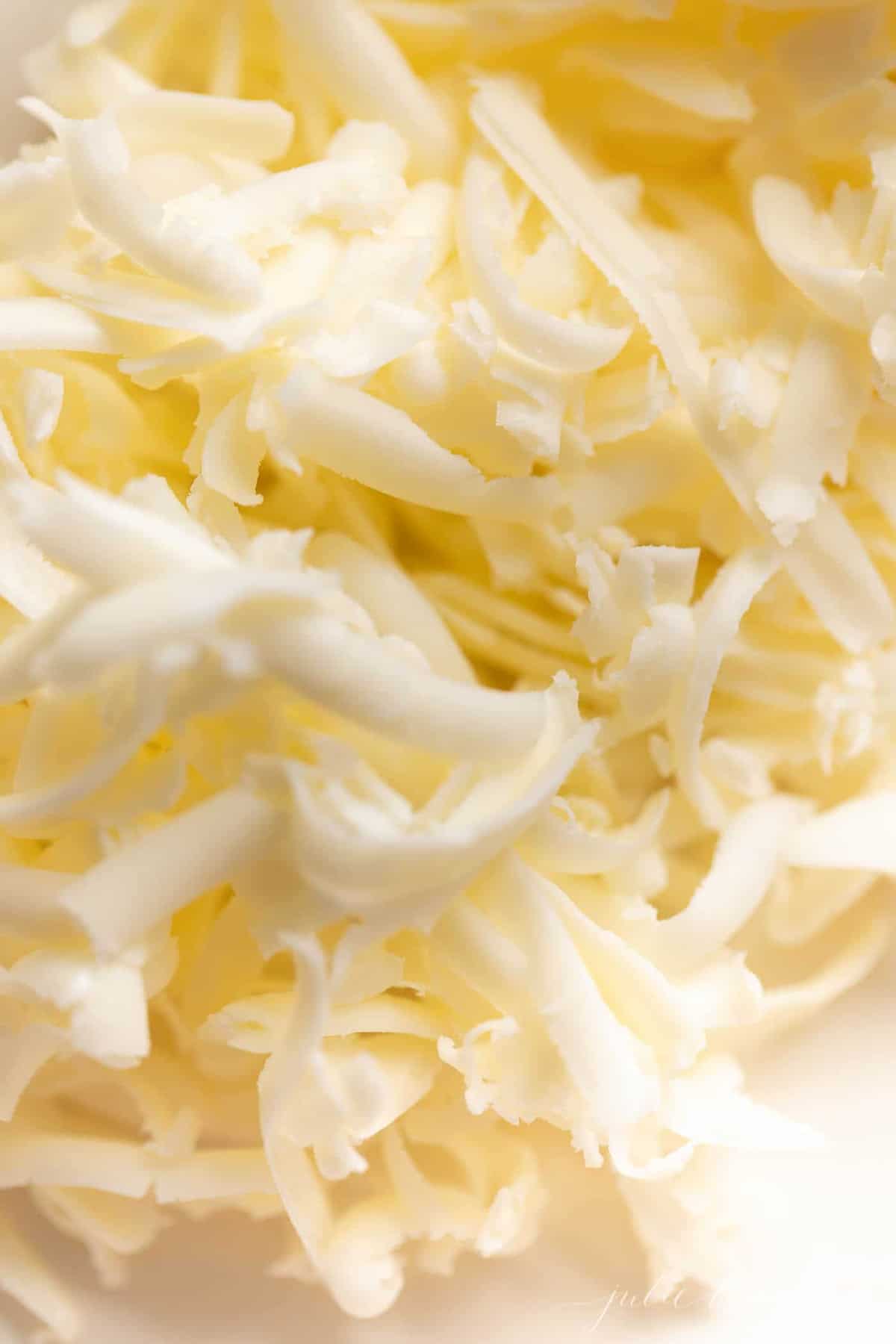 Again… isn't this image incredibly satisfying? Or maybe that's just me. The butter love runs deep!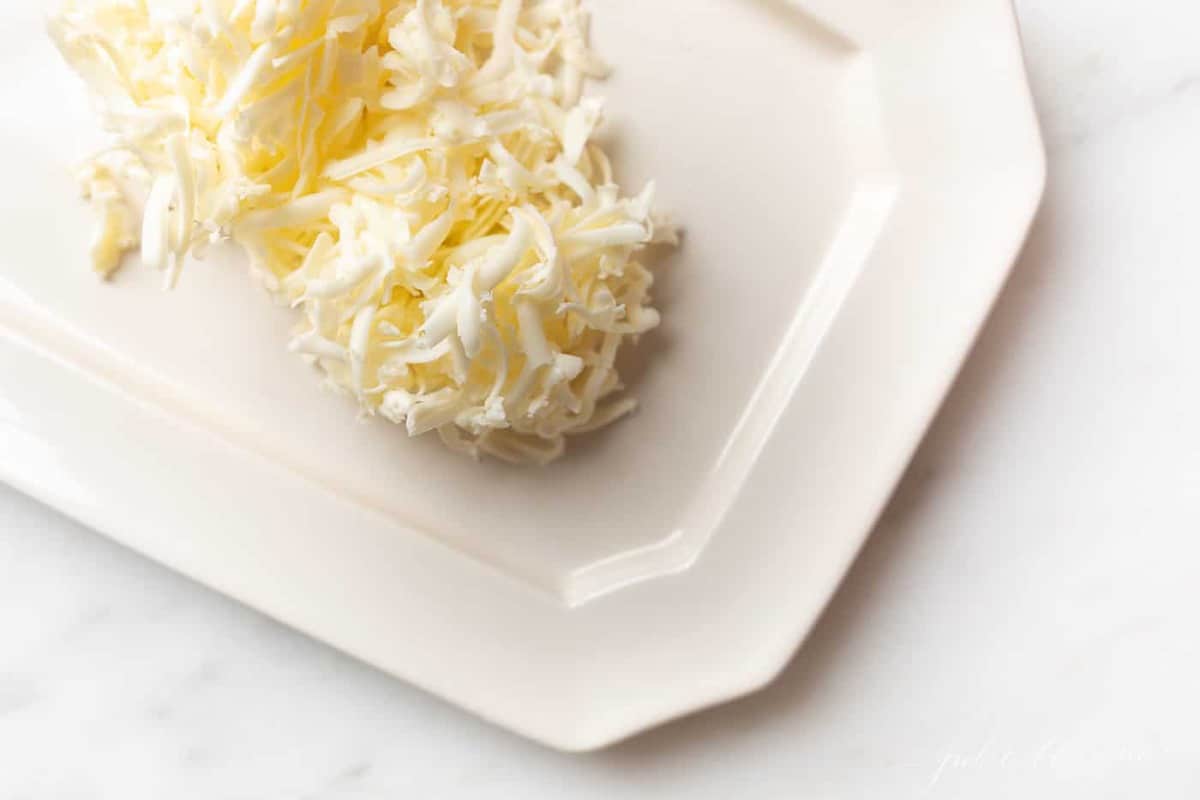 Rolling Pin Method
Lay your stick of butter between two sheets of wax paper and use your rolling pin to flatten the butter to about ¼ inch. At this point, the butter should be softened enough to use.
Let's be honest, it's also a lot of fun and super satisfying to see that beautiful butter flattened out perfectly on your counter top!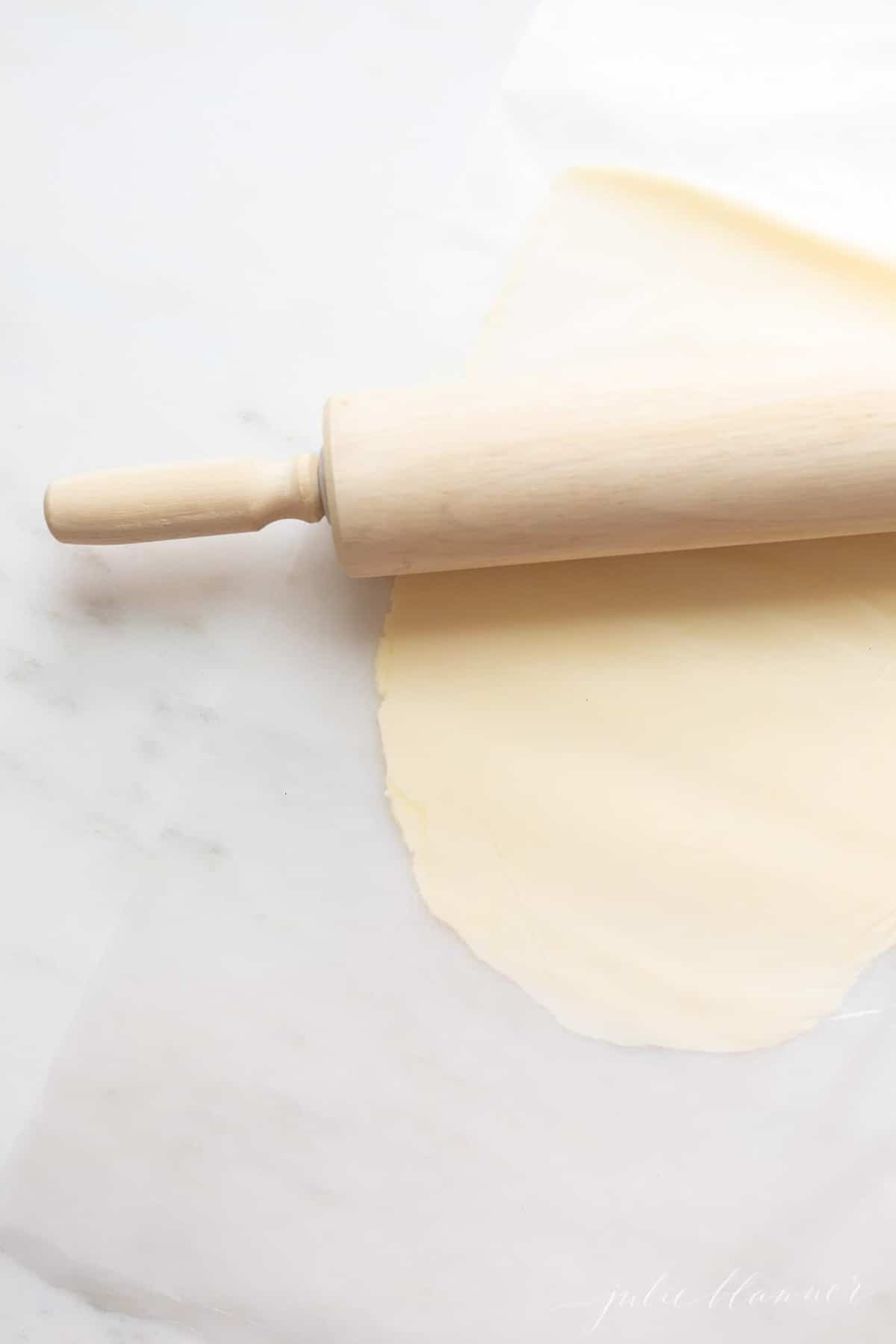 Water Bath Method
Another easy trick is to give your butter a hot water bath.
Simply heat up some water to boiling or almost boiling in a medium size pot.

Using a high heat safe glass bowl, place butter into bowl.

Place the butter bowl on top of your pot with hot water creating a double broiler.

For even faster softening time, use a lid on top of the butter bowl.
This method can soften your butter fairly quickly. Slice your butter for even faster results.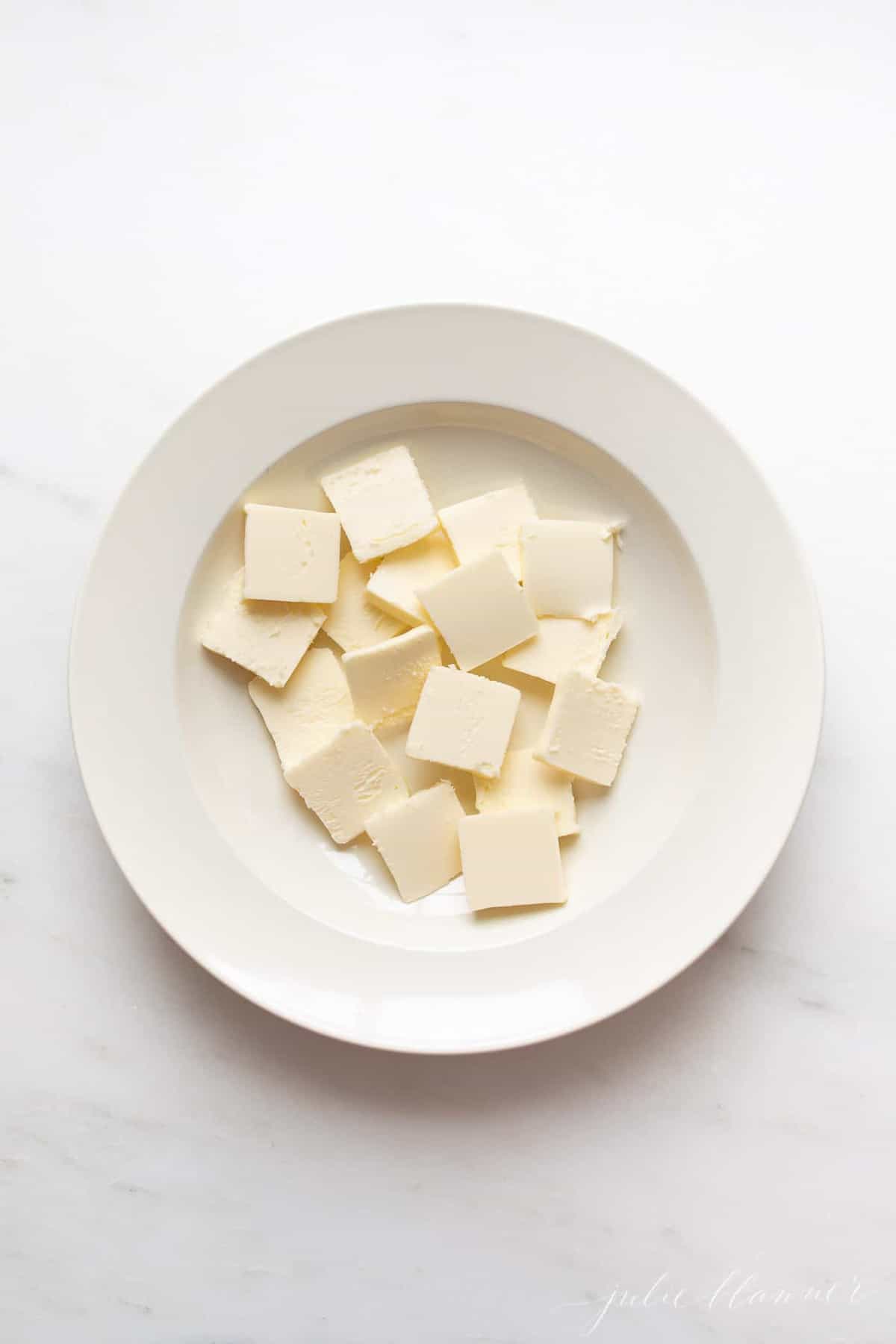 A Few Favorite Recipes with Butter
Now that your butter is perfect, it is time to bake! Try out my best bakery quality cookie recipes.
Psst… have you tried my delicious honey butter? Don't skip it- it's so delicious to slather on virtually everything you can dream of!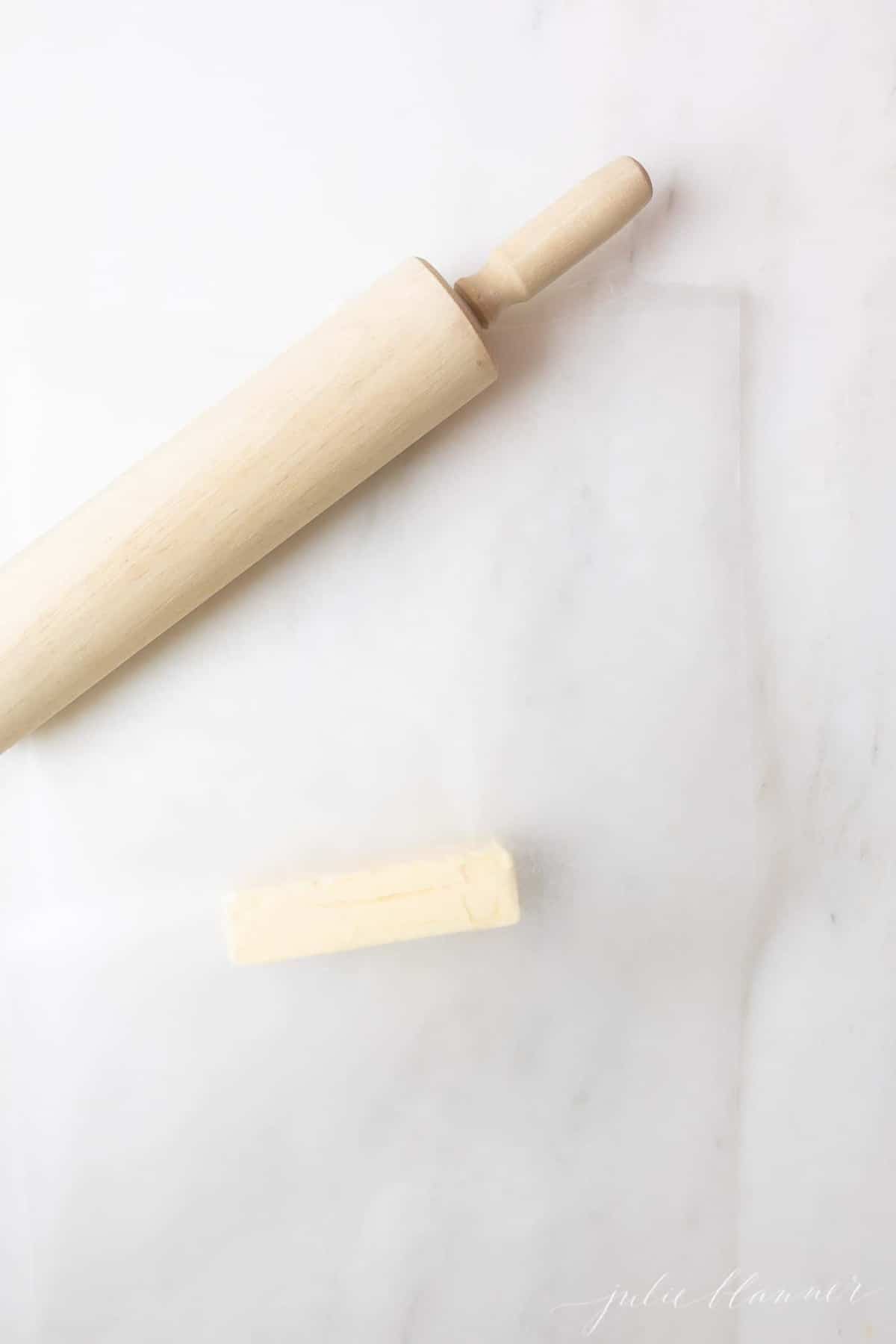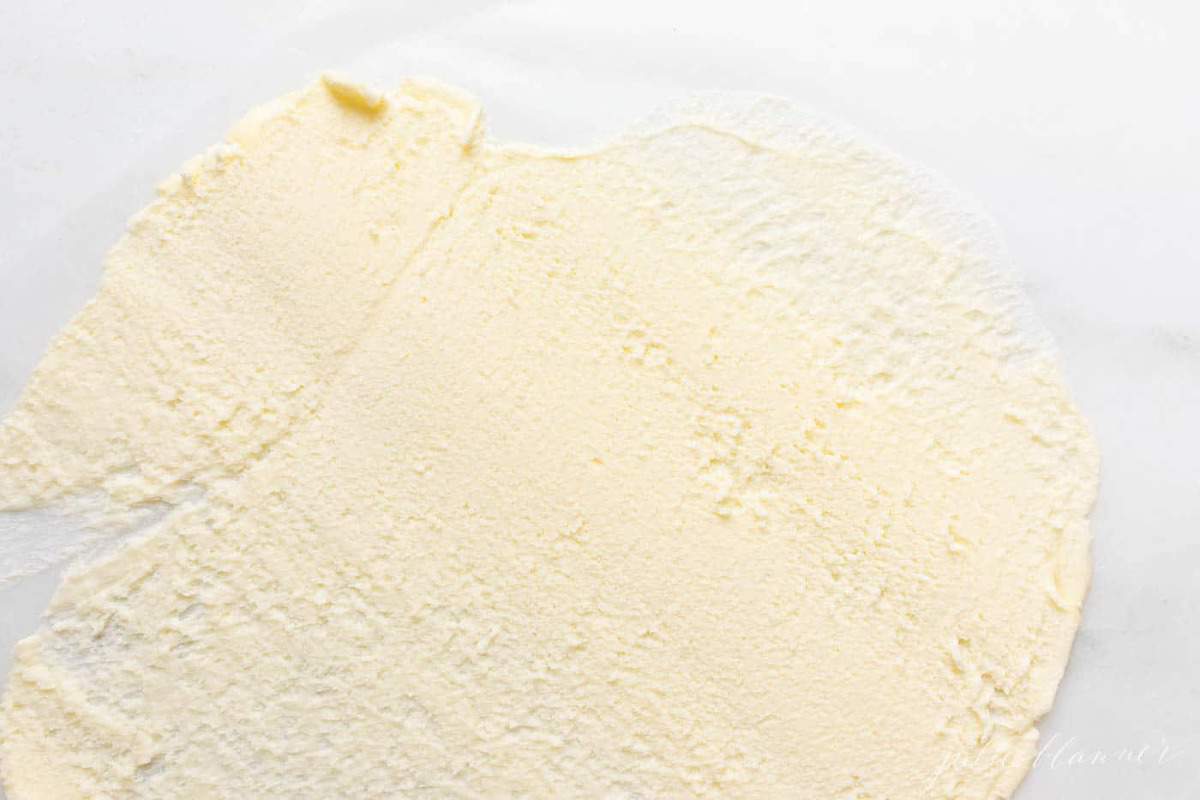 Want more? Receive the best ideas directly to your inbox and connect on Youtube, Instagram, Facebook, and Pinterest!
More of the Best Baking Tips
Brown Butter

– Learn how to brown butter with this recipe and video tutorial. Browning butter is often overlooked or skipped in recipes, but you will see here how it could be the secret to bakery quality desserts!

How to Soften Cream Cheese

– In a pinch? Learn how to soften cream cheese quickly and safely!

Essential Measurement Conversion Chart – Adjust your recipes without effort! Hang this chart inside your cabinet for quick reference.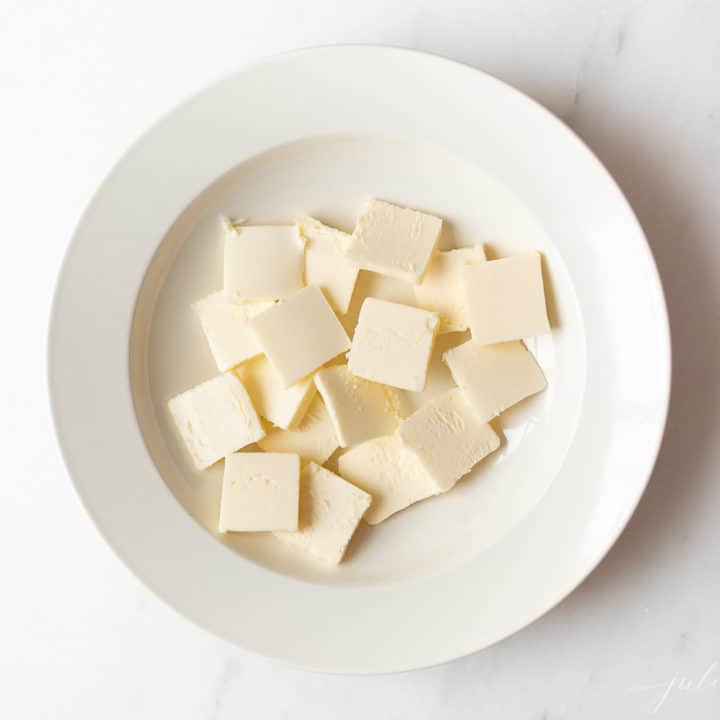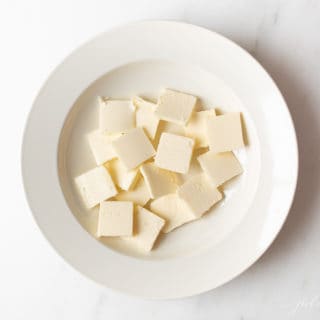 How to Soften Butter
An array of easy ways to soften butter without melting, quickly!
Instructions
Microwave Butter on high for 3 seconds.

Rotate butter and microwave again.

Repeat until soft.
Notes
Alternative Methods
Rolling Pin Method – Place butter between 2 sheets of wax paper. Using a rolling pin, roll out butter to 1/4 inch thickness.
Water Bath Method – Create a double broiler and put butter in dish over a pot of hot water. Use a lid to help trap heat in the bowl containing the butter.
Counter Method – Leave out salted butter on the counter covered overnight to defrost and soften. Unsalted can also be left out for a few hours.
Grated Method – Grate using a cheese shredder. It will be soft in less than 10 minutes.
Sliced Method – If you've just taken your stick of butter out of the fridge (not freezer) you can cut the stick into slices and leave in a sunny spot for about 30 minutes. It will soften perfectly for baking.
Soften Frozen Butter
Frozen salted butter can be left out on the counter to defrost for 12 hours.
Did you Make This Recipe?
Mention @JulieBlanner