Frosted Apple Butter Sugar Cookies
Good morning, friends! If it seems I'm a little extra chipper today, it's because it's Fall Cookie Week and I couldn't be more excited to join my friend Michael of Inspired by Charm in sharing a total of 10 new fall cookie recipes with you starting with my Frosted Apple Butter Sugar Cookies!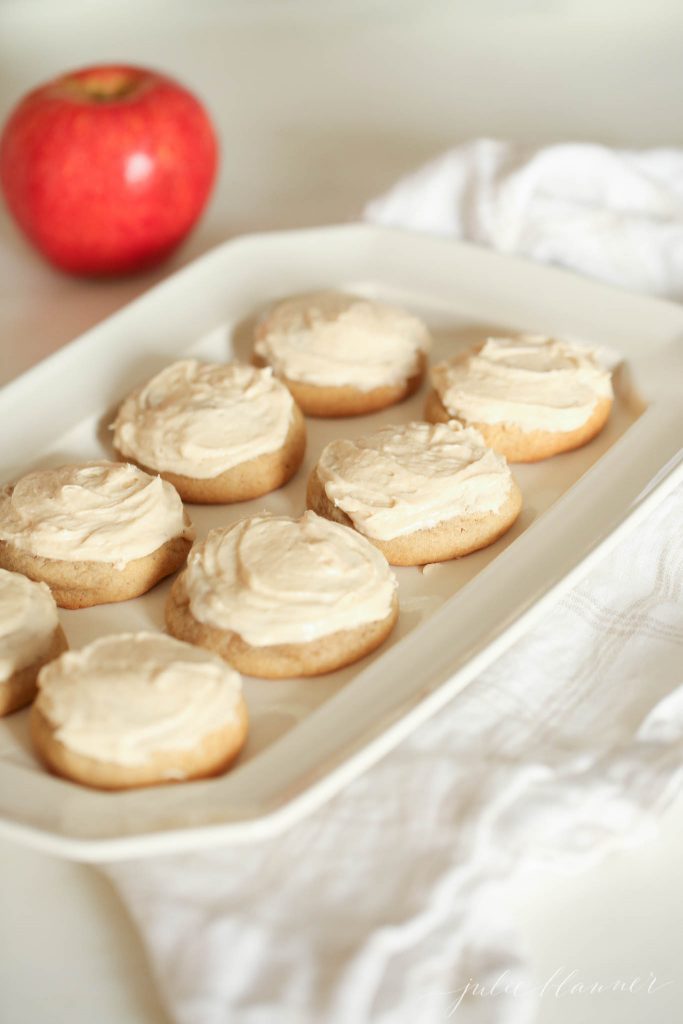 If you're new to fall cookie week or just need a little extra inspiration, you can catch up here with 12 fall cookie recipes from last year's festivities.

My sister and I spent a day of baking, testing, tweaking and tasting to create 5 new amazing fall cookie recipes just for you. Okay, and for me, too, because nothing gets Chris more excited to do dishes or lend an extra hand around the house like a batch of cookies.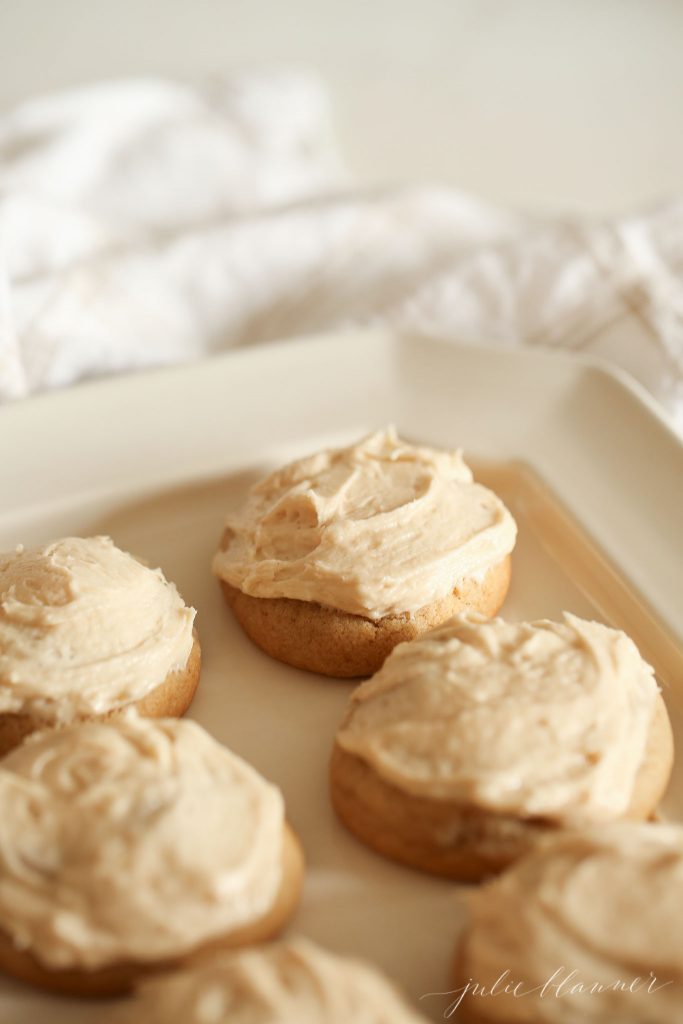 I would really love to spend a week in the kitchen with Michael, but since we're hundreds of miles apart, we bake simultaneously for Fall Cookie Week and would love for you to join us! You can follow along with #fallcookieweek and check back here daily for 2 new fall infused recipes!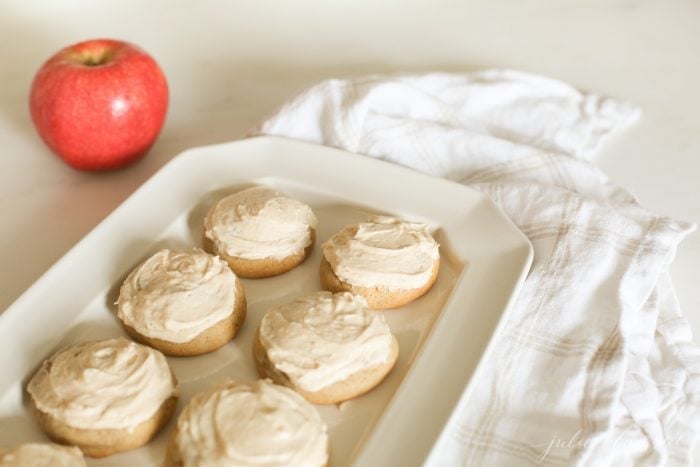 Let's get started, shall we? When I think fall, I think everything apple, so I tweaked my melt-in-your-mouth sugar cookies and added a bit of fall flavor using apple butter and apple cider. It's the subtle twist that captures the essence of fall and makes these frosted apple butter sugar cookies irresistible!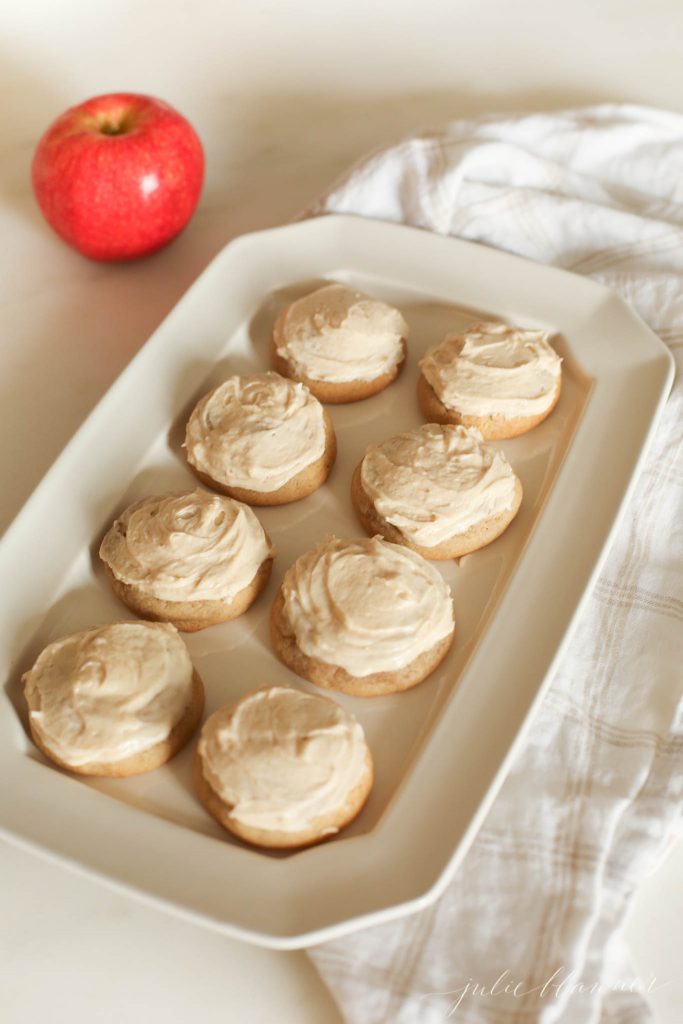 Get my frosted apple butter sugar cookies recipe below, then don't forget to check out Michael's new recipe!
Frosted Apple Butter Sugar Cookies
Directions
Combine butter, oil, apple butter, sugars and vanilla until smooth.
Blend in eggs.
Add flour, salt, cream of tarter and baking soda until just blended.
Refrigerate dough covered for 1+ hour. Preheat oven to 350 degrees.
Roll dough into 1" balls. Bake 8 minutes and allow to cool before icing with apple butter icing.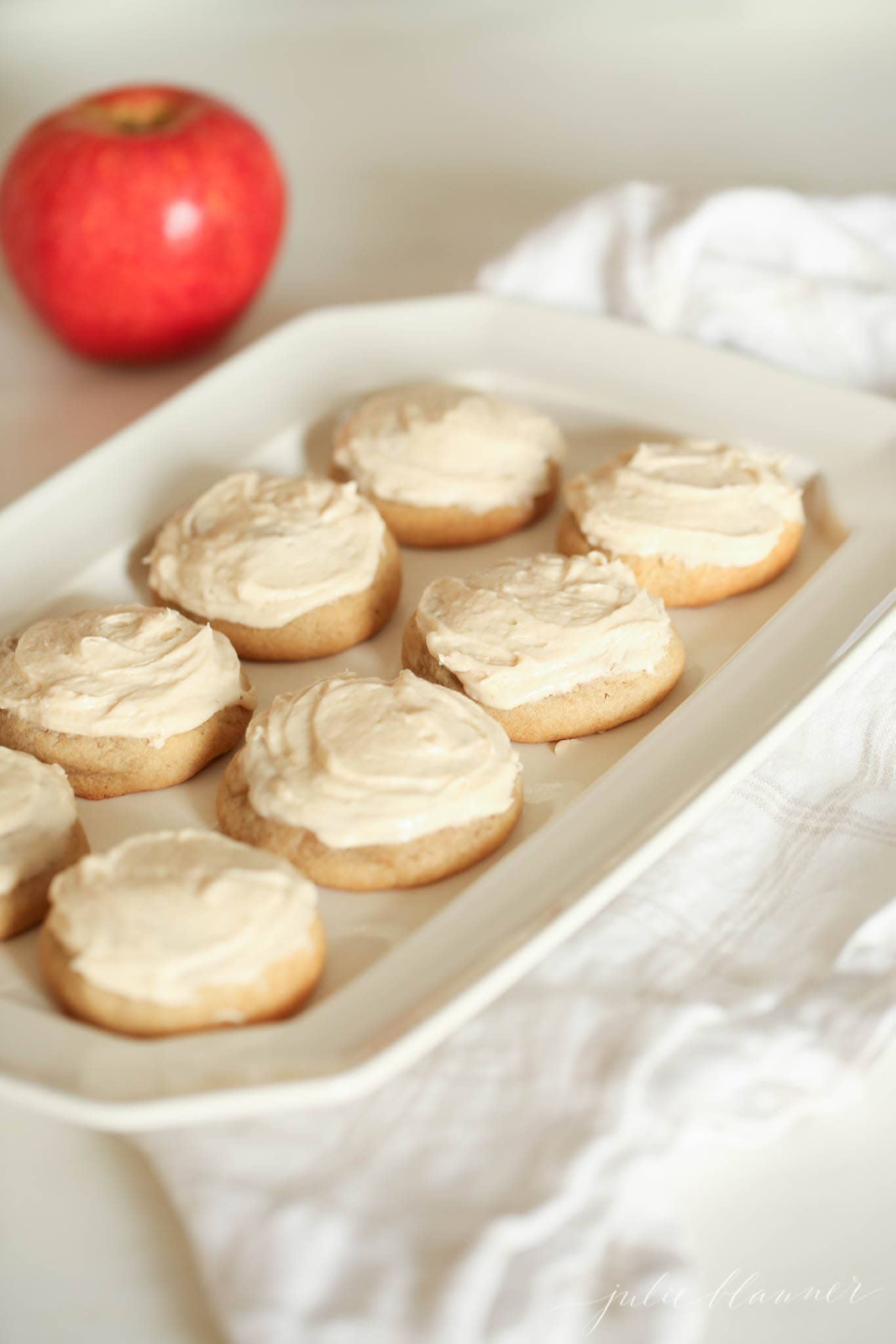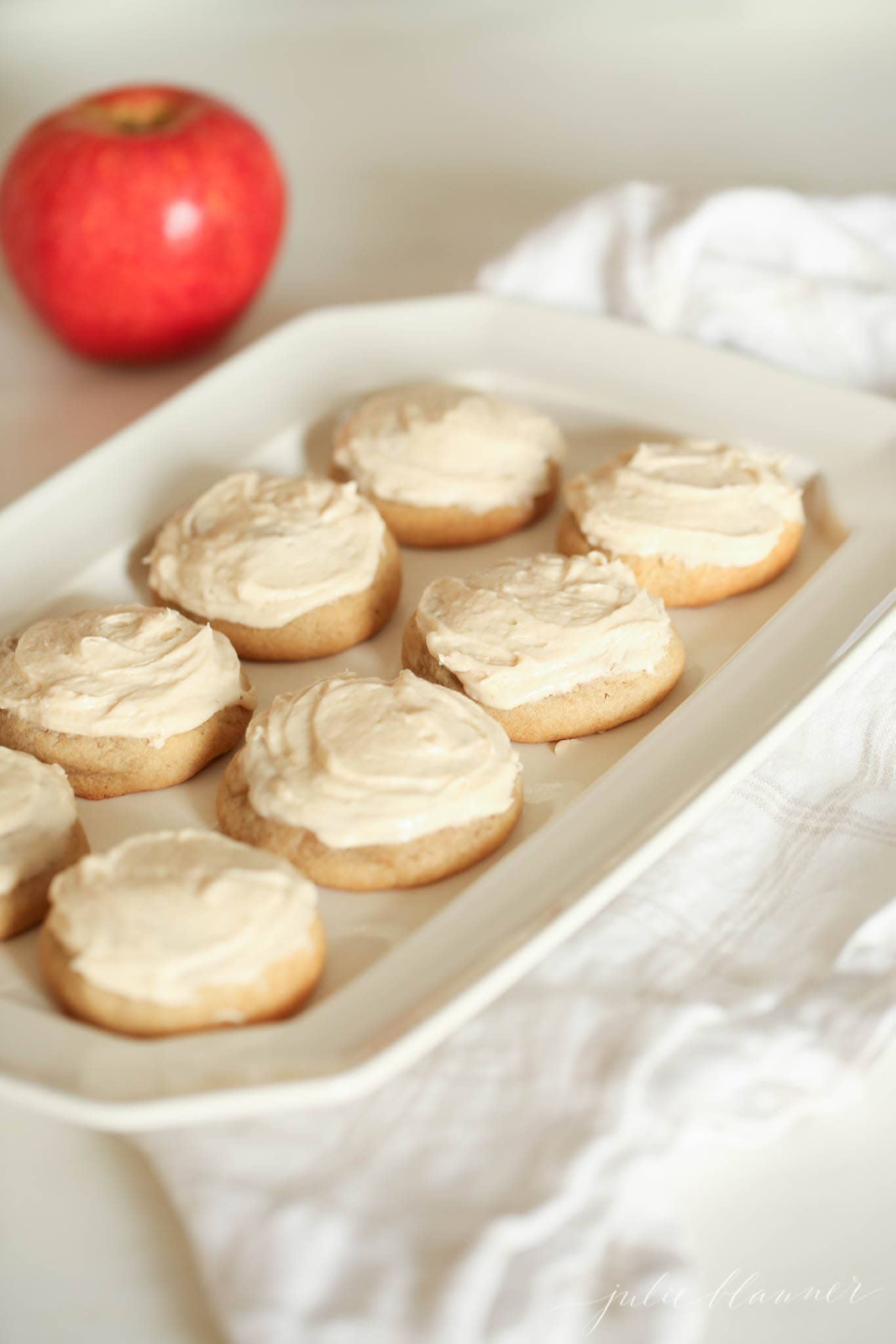 Loading nutrition data...
Today Michael is sharing his Pumpkin Cinnamon Roll Cookies with you – don't they look sweet? Since they have the name cinnamon roll in them, I think they're also a suitable breakfast treat, wouldn't you agree? Get the recipe here: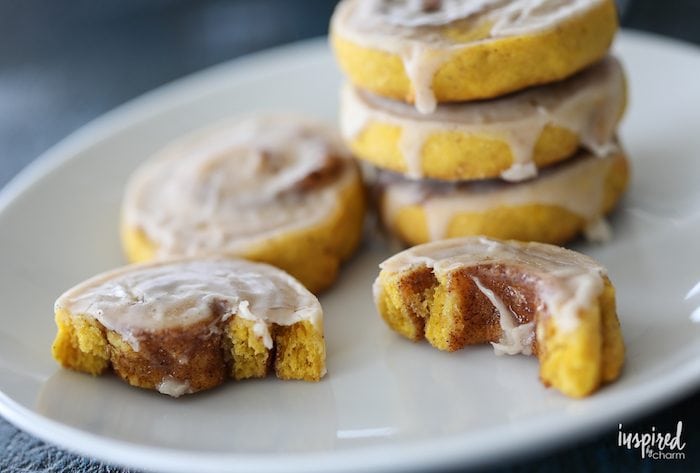 Can't wait to see you tomorrow!
LET'S CONNECT!
instagram | newsletter | facebook | pinterest