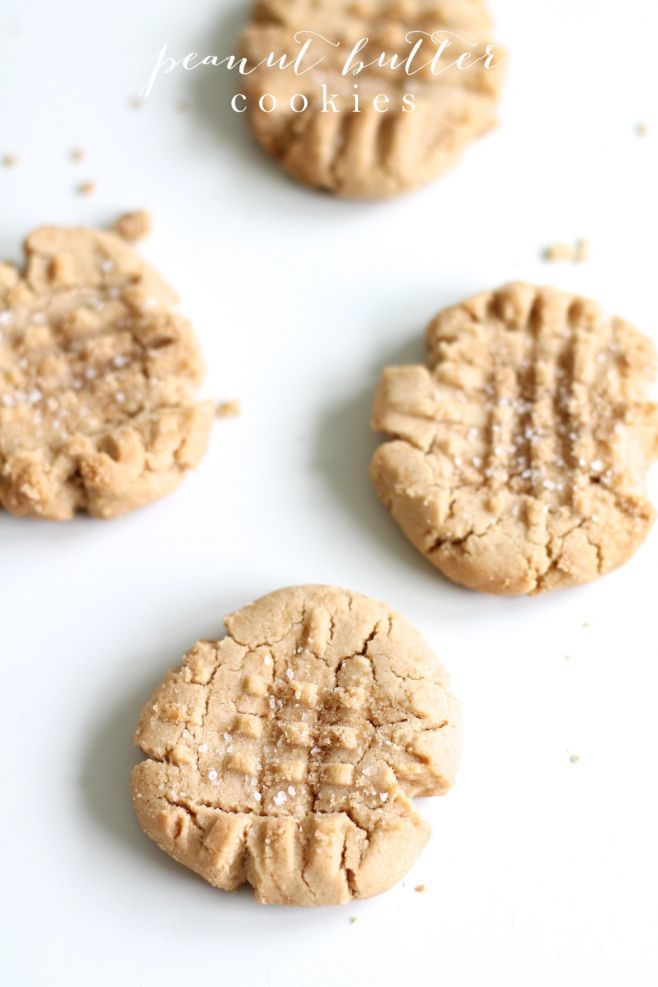 From the look of my Facebook post last week, it seems you hated my Marshmallow & Peanut Butter Cookie Cobbler Recipe. As I mentioned, I make full batches of cookie dough, but usually freeze at least half of it for cobblers, "just one cookie" moments & when the girls' school requests them last minute. I consider Chris a cookie connoisseur. If there is a cookie in sight, he'll test it. He can't resist my peanut butter cookies! They're the perfect combination of sweet & salty, chewy & crunchy.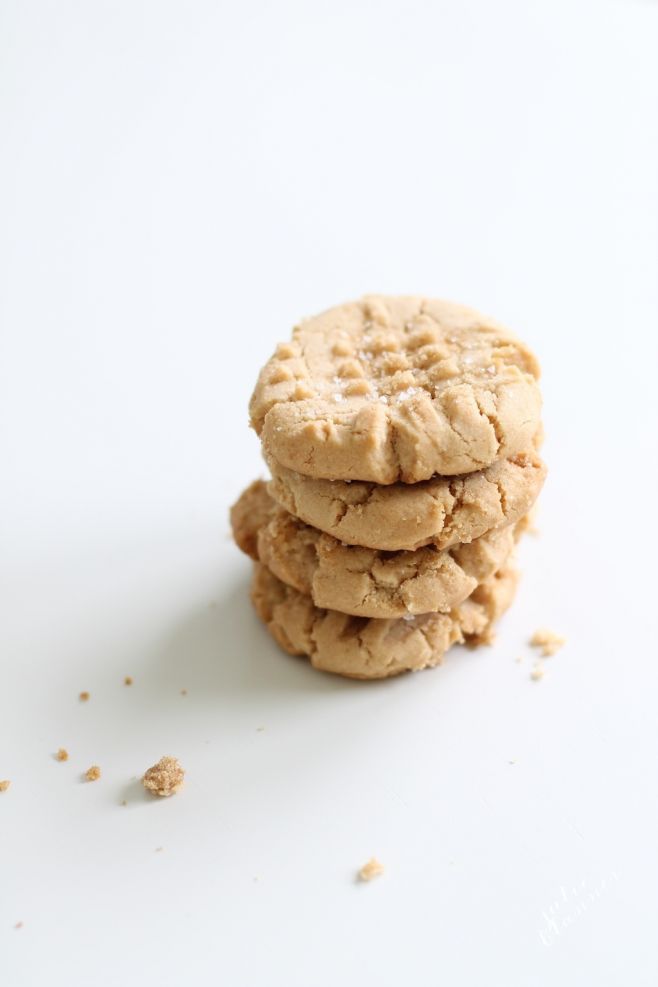 I adapted an old All Recipes recipe to fit our taste.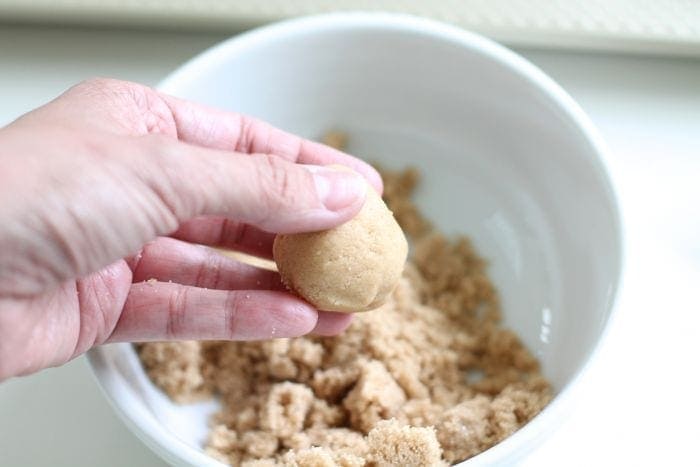 The secrets: The key to their texture, as with most cookies, is refrigerating the dough. I know it's hard to wait, but so worth it!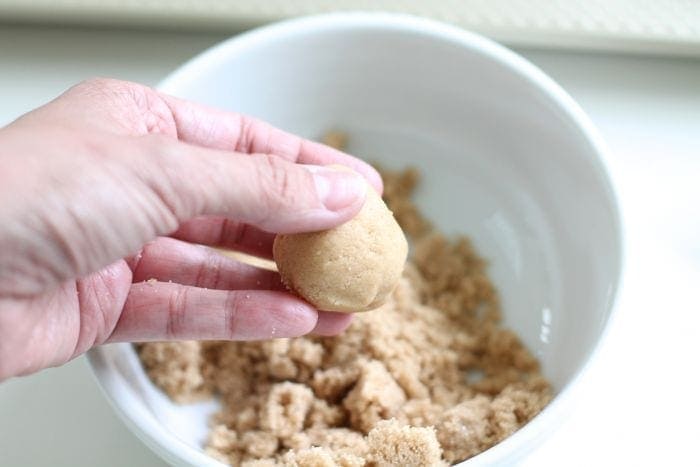 I like to roll my doughs in sugars…it gives them an extra little crunch that I just LOVE!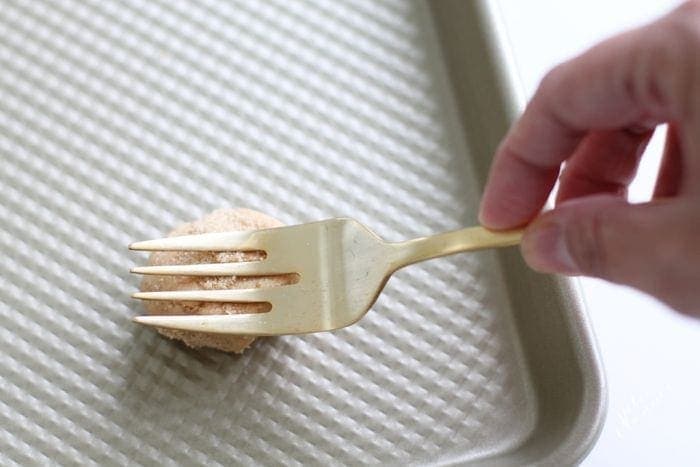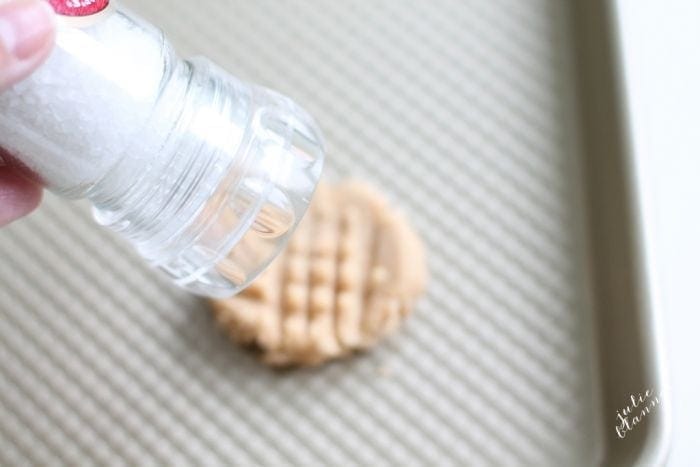 I also like a little crack of sea salt to top by cookies. Have you tried my salted caramel cookie recipe yet?
Instructions
Cream butter, peanut butter, sugars, vanilla & eggs.
In a bowl, combine flour, baking powder, baking soda, & salt. Incorporate into wet mixture.
Refrigerate 1+ hours.
Preheat oven to 375 degrees.
Roll dough into balls or use a cookie scoop. Roll dough balls in a small bowl of brown sugar, pressing lightly to get it to stick.
Using a fork, press a criss-cross pattern on your dough to slightly flatten your cookies.
Crack sea salt on top & bake 10 minutes.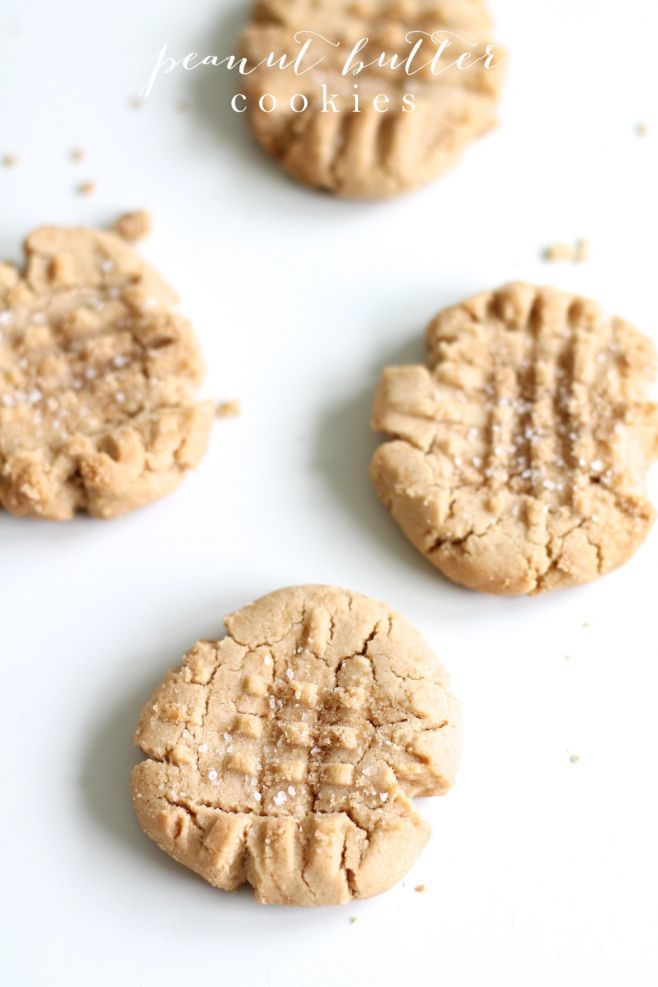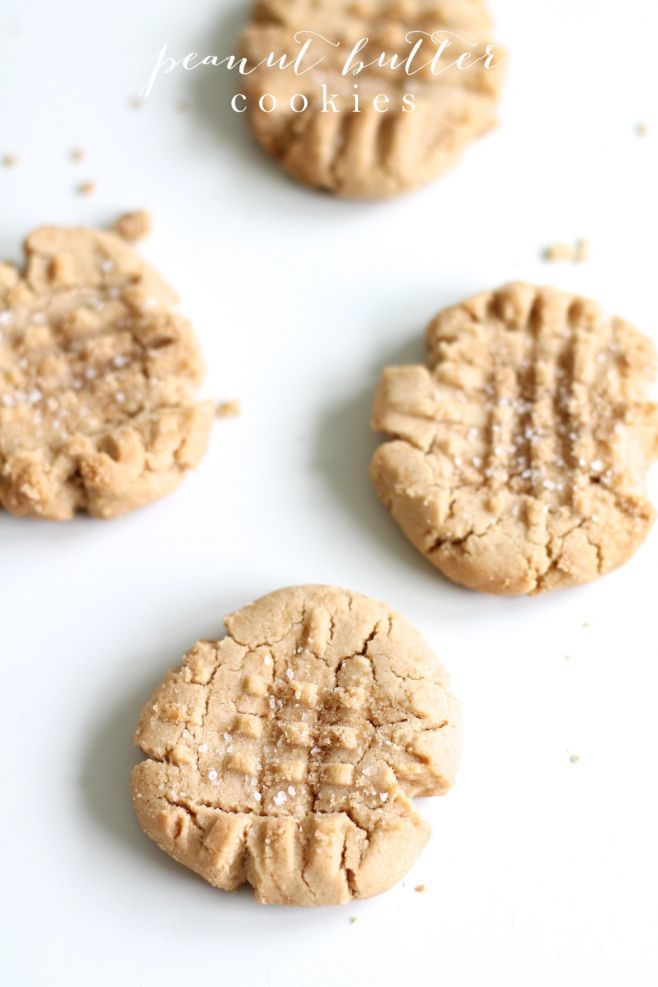 These cookies really stack up!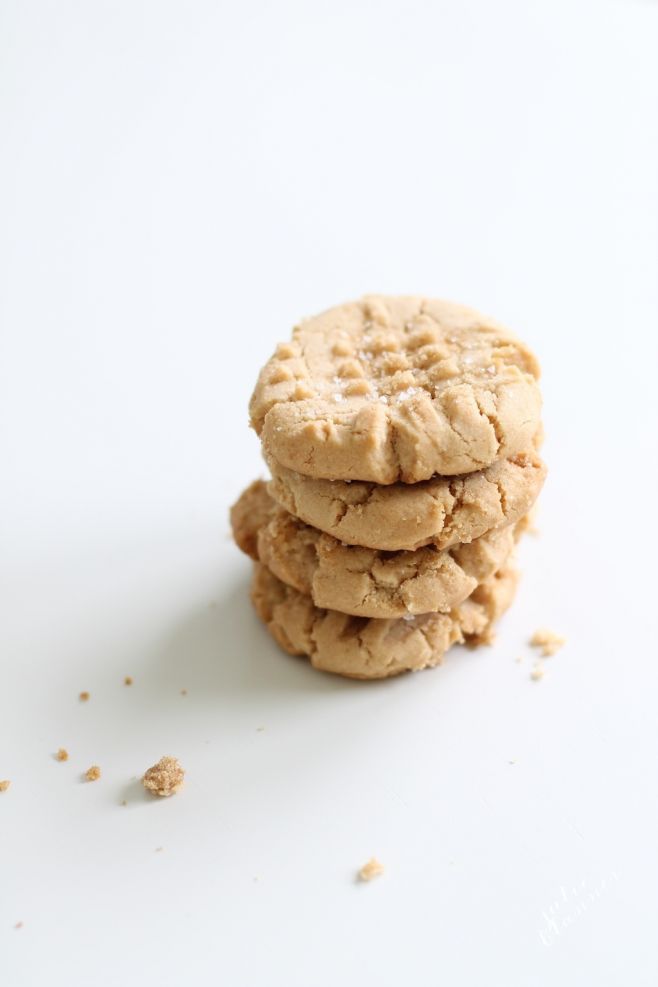 If you love them, don't forget to rate the recipe. It's always appreciated 🙂