Baking Essentials Organization
This is a can't-miss FREE printable list of all the baking essentials you'll need, and baking organization ideas for your baking cabinet or pantry. Find cute storage supply inspiration and a comprehensive list of all the supplies you could ever need!
Get tips and tricks for efficiently organizing your baking supplies. You'll find pretty, practical storage ideas for every baking essential, including spices, flours, sugars, and more!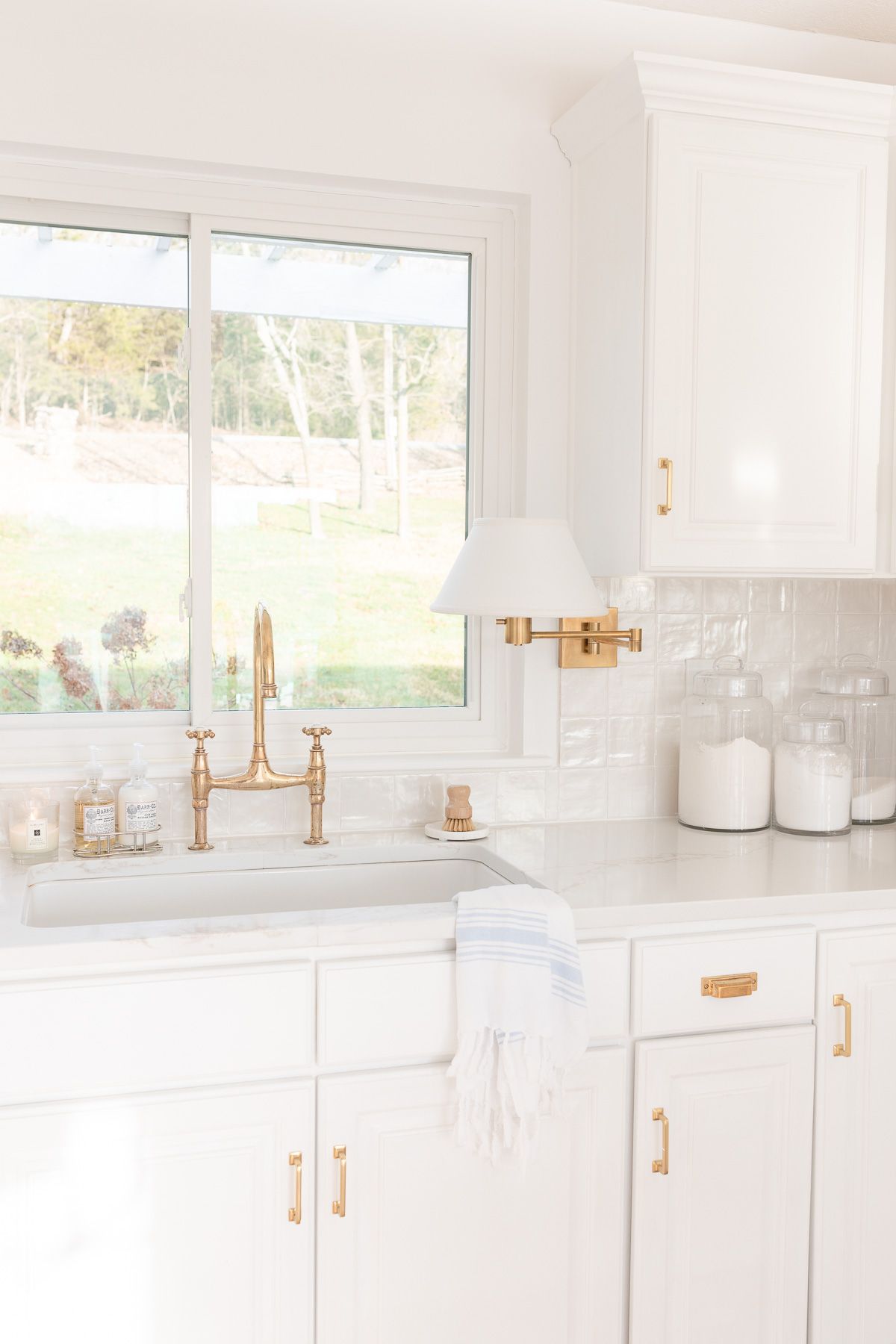 I enjoy sharing all my favorite baking tips and tricks with you. In fact, did you know I started a website dedicated entirely to cookie recipes? Check out Easy Cookie Recipes for the ultimate beginner's guides to getting started.
Whether you're a lifelong, experienced baker or not, one of the most important things you can do before baking season is to get organized.
I've shared a lot about our kitchen organization projects over the years- it just feels so good to simplify and streamline these items. Additionally, it's important to frequently check the dates on items like baking powder, baking soda, and more!
Today we are focusing on creating a baking essentials cabinet. You'll find a printable list that you can use to go through your baking pantry, checking the dates on items and ensuring you've got what you need when the urge to bake strikes!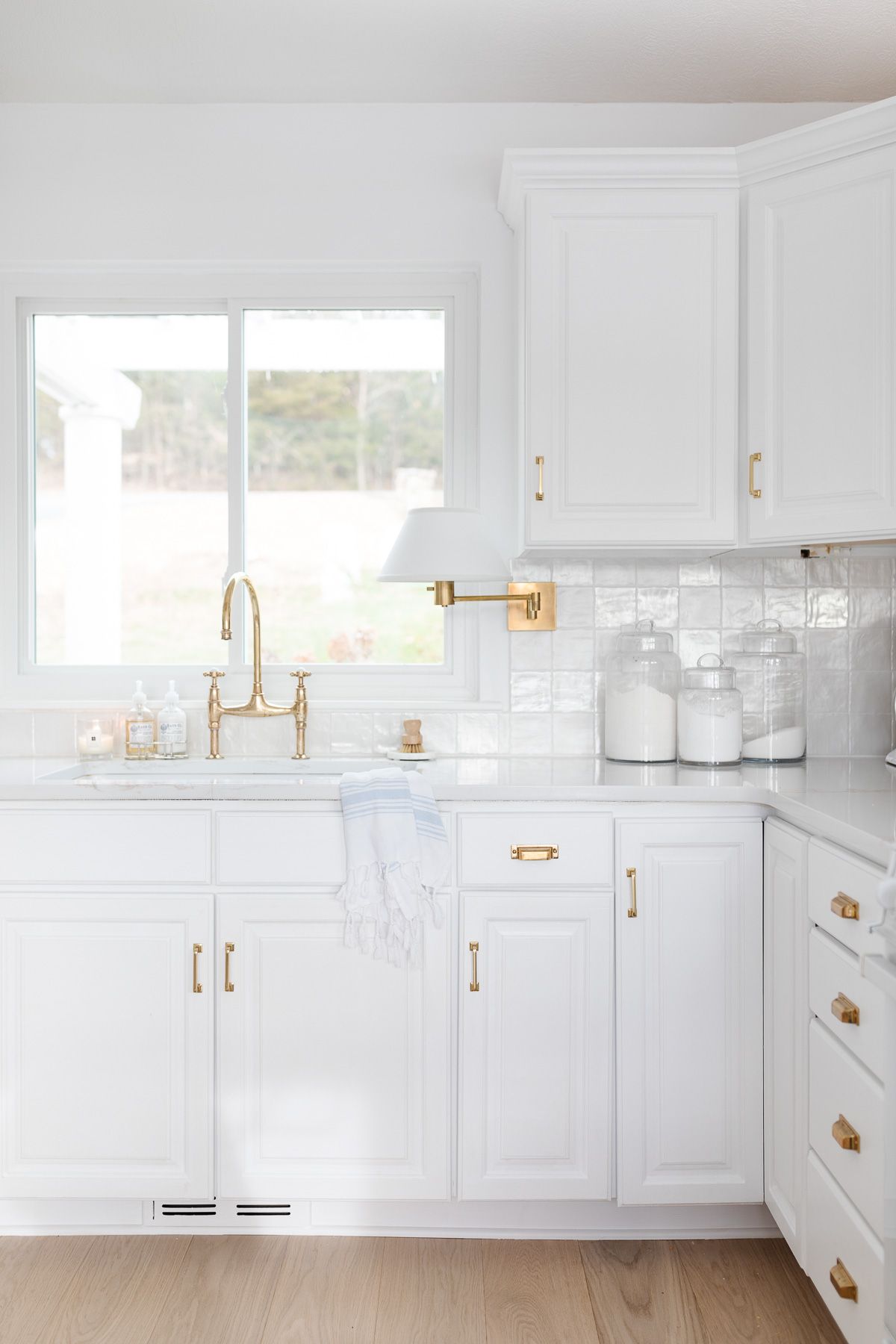 Use this handy Table of Contents tab to jump from section to section of this post and find exactly what you need!
Baking Supplies for the Everyday Baker
There is nothing more annoying than being in the middle of baking your favorite recipe and realizing you are missing an ingredient or a key kitchen gadget- like cookie cutters for Christmas cookies!
There are always substitutes (get my full printable list of baking substitutions here) but sometimes just having all the necessary baking tools and baking supplies, already on hand, is less of a headache.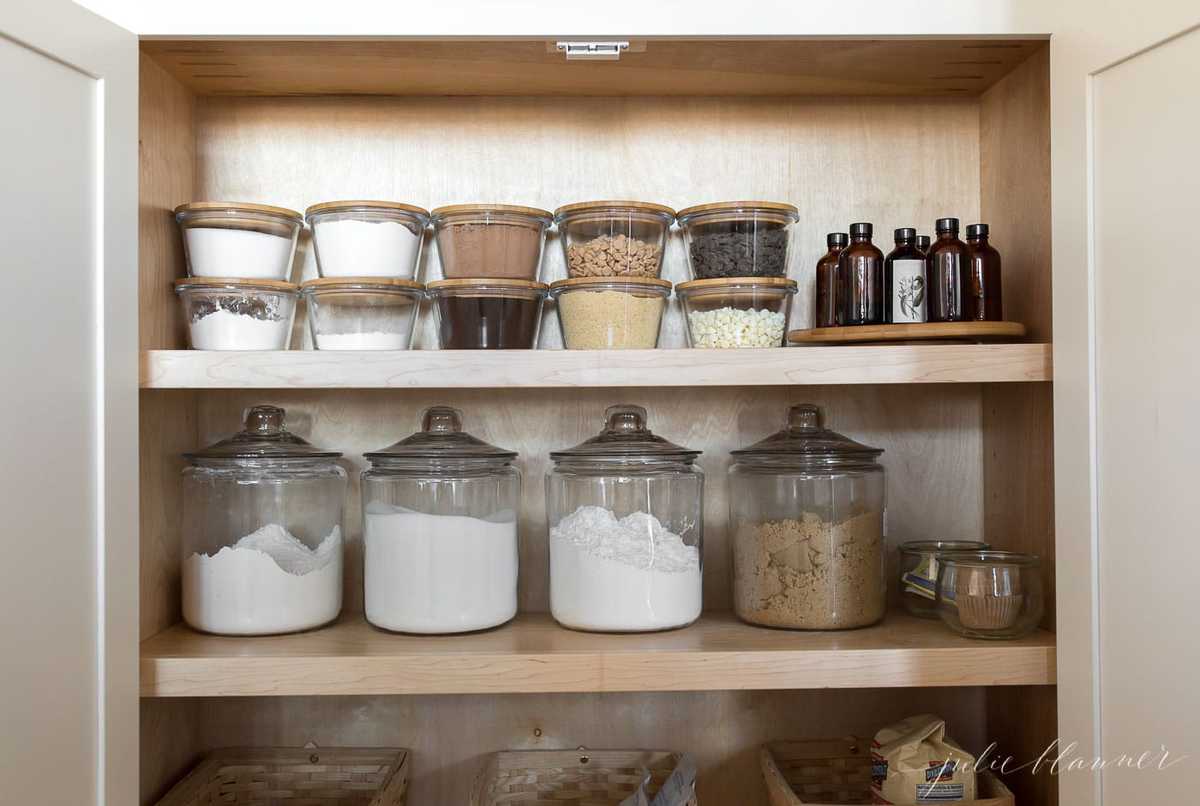 To make baking an enjoyable pastime and not a chore, I have put together a selection baking ingredients and tools. These are staple ingredients that keep well in the pantry or freezer, and commonly used kitchen tools and appliances.
Throughout this post you'll see three different kitchens! I'm sharing our Kansas Colonial kitchen, our St. Louis tudor, and our Lake Cottage. We love organizing and I hope you take some inspiration from all of these spaces!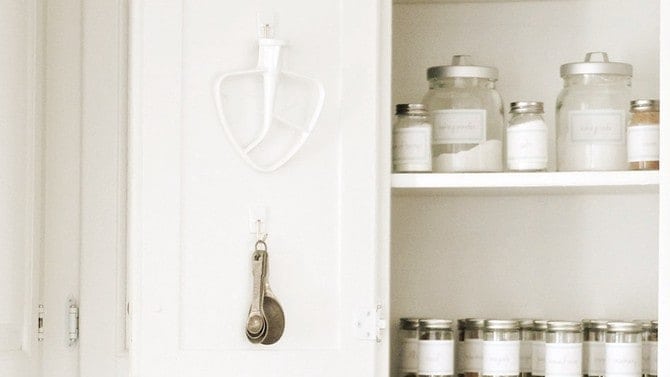 Staple Baking Ingredients
Get your free printable list of baking essentials right here!
Dry Ingredients
Flour (there are so many options for flour, but you cannot go wrong with an all purpose white flour)

White Sugar

Brown Sugar (light brown sugar or dark brown sugar)

Confectioners Sugar (also called powdered sugar)

Baking Soda

Baking Powder

Salt

Cream of Tartar

Cocoa Powder
Oils and Extracts
Refrigerated Ingredients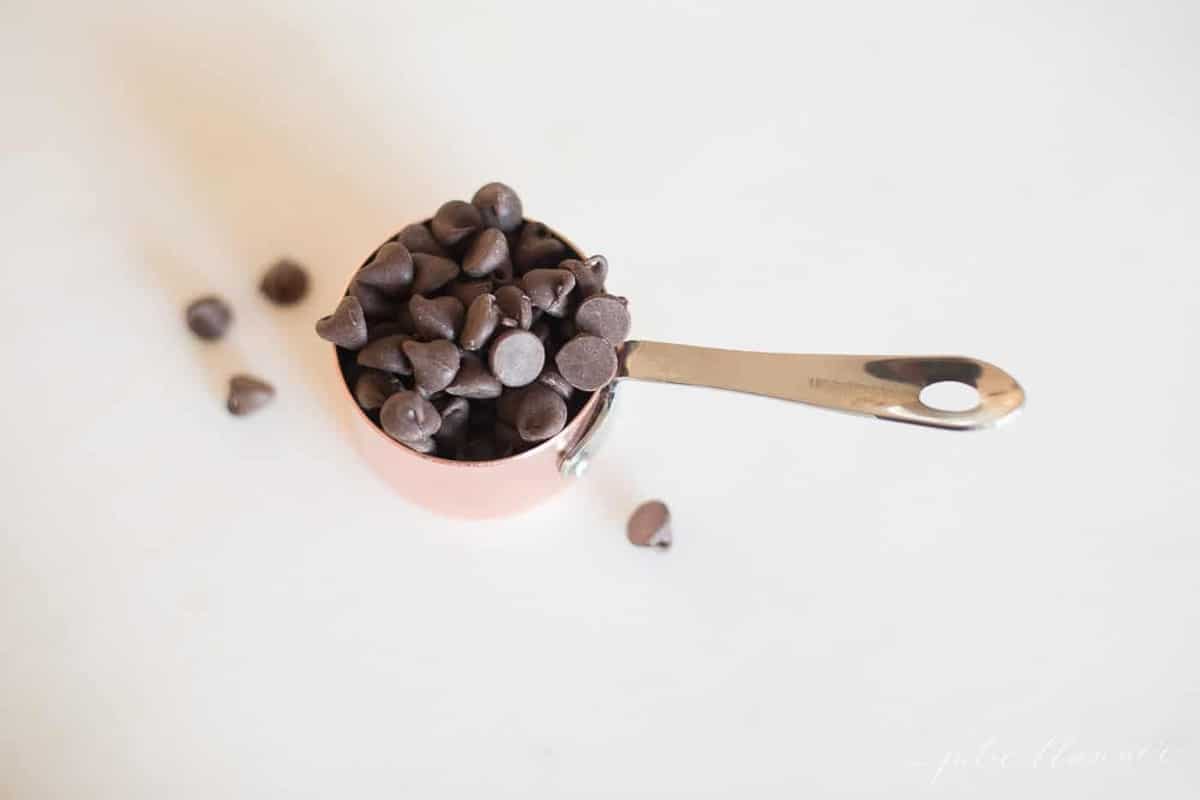 Optional Specialty Ingredients
Sprinkles

High Quality Baking Chocolate

Chocolate Chips

Peanut Butter Chips

White Chocolate Chips

Chocolate Peppermint Chips

Rolled Oats

Corn Starch

Nuts (almonds, walnuts, pecans, )

Marshmallows

Marshmallow Creme

Peanut Butter

Corn Syrup

Shortening

Molasses

Candies

Orange Zest

Lemon Zest

Coarse Ground Sugar Granules

Maple Extract

Almond Extract

Butter Extract

Peppermint Extract

Lemon Extract

Canned Pumpkin

Heavy Whipping Cream

Half and Half

Shredded Coconut (sweetened and\or unsweetened)

Candied Fruit

Sugared Fruit

Hershey Kisses

Cookie Butter

Honey

Gelatin

Evaporated Milk

Sweetened Condensed Milk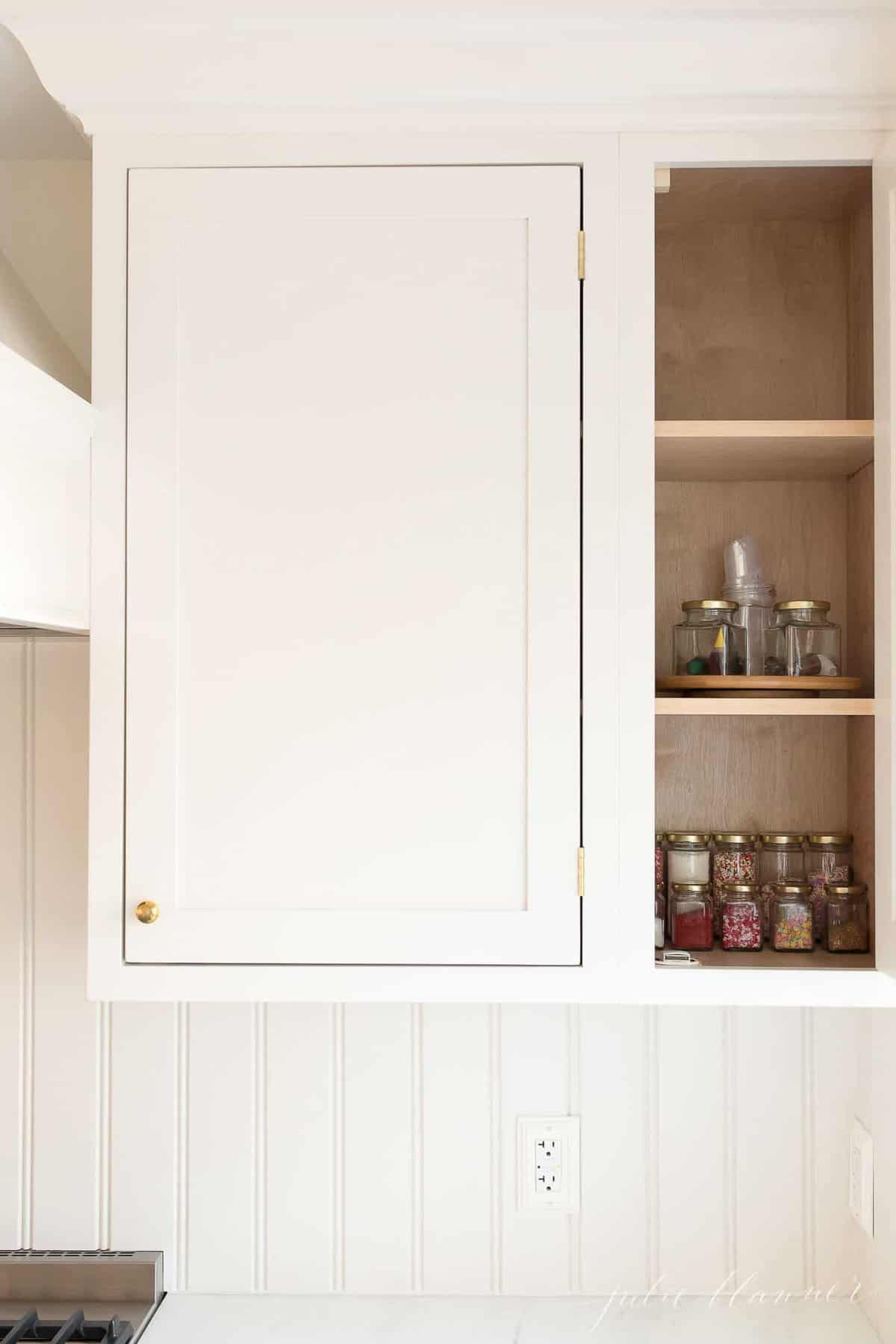 Spices
Spices are a great pantry staple and a must in your list of baking supplies. They are easy to store and have a long shelf life. You can even make your own spice mixes.
Apple Pie Spice

Cinnamon

Nutmeg

Cloves

Ginger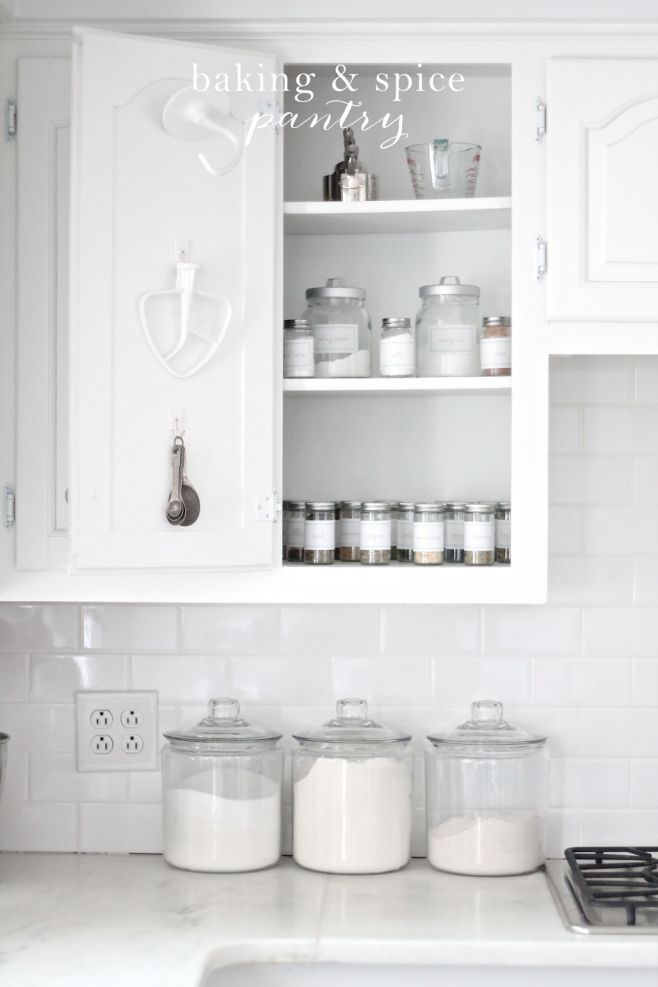 Sources for the Best Baking Accessories
Kitchen Appliances, Utensils, and Tools
If you've been baking for long, you'll certainly have many of these items in your line-up already. Baking accessories often come down to personal preference and what we grew up using in our mother's and grandmother's kitchens.
Baking Storage Items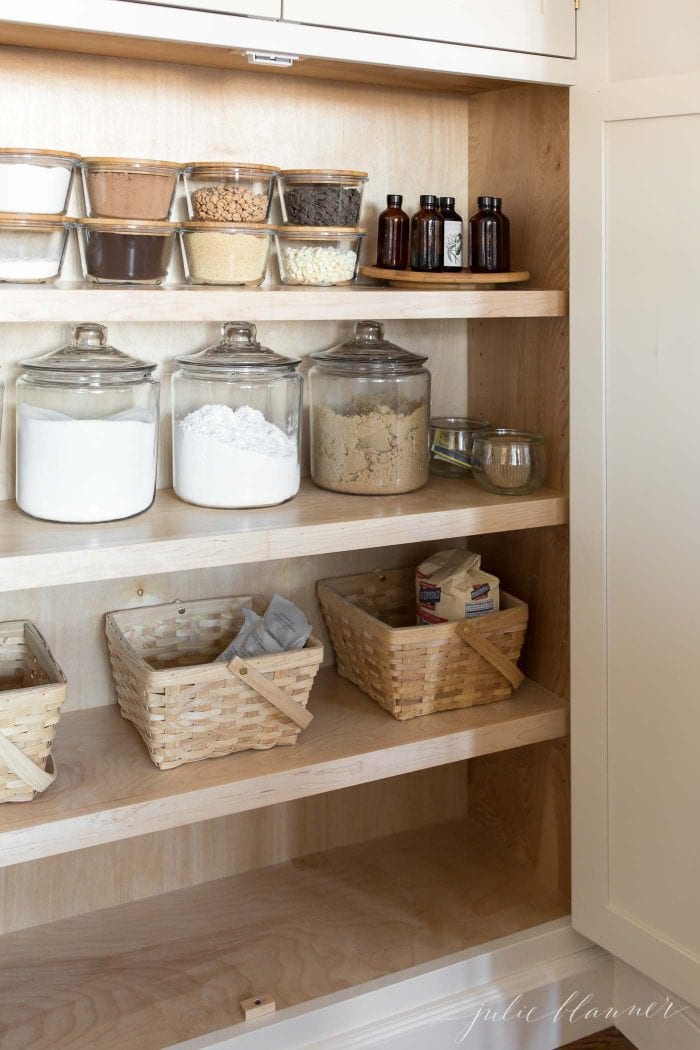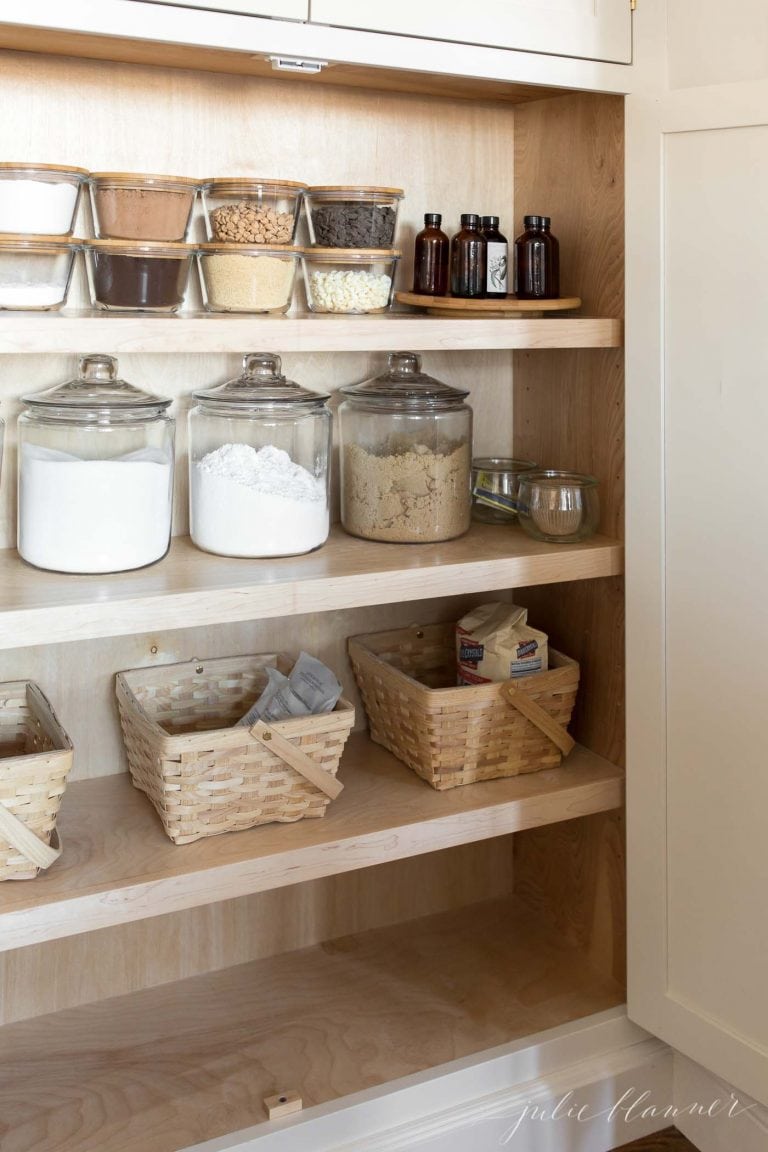 More Baking and Decorating Supplies
Cake Stand

Icing Tips

Icing Bags

Food Coloring

Icing Spatula

Round Cake Pan

Square Cake Pan (optional)
Parchment Paper

Wax Paper

Cookie Cutters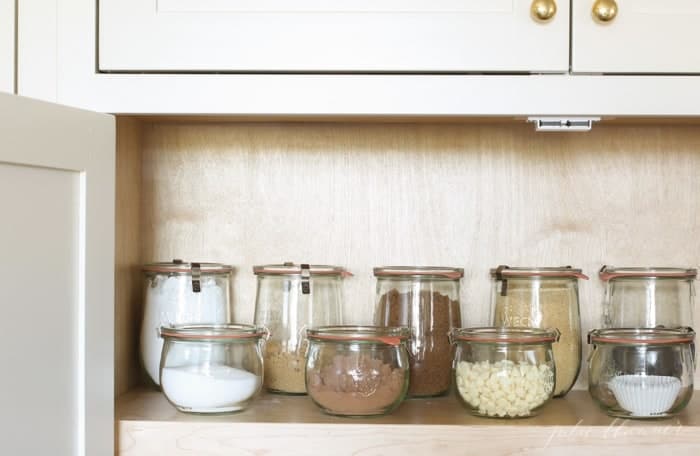 Frequently Asked Questions
How do you store baking ingredients?
For longevity, I've found it best to remove paper packaging from most dry ingredients such as flour, sugar, baking soda, baking powder, etc, and store in well sealed, airtight containers.
Well labeled ingredients help with organization and look tidy in the pantry. Chalk those organization elements to another item for your list of baking accessories, in fact!
What are essentials for baking?
You'll need the ingredients that your recipe requires, along with measuring spoons, measuring cups, a mixing bowl, and a mixer (unless you plan to mix by hand, in which case you'll only need a whisk or wooden spoon).
What are the seven basic baking ingredients?
The seven ingredients that most bakers will agree are necessities are as follows: flour, leaveners (baking powder or soda), salt, sugar, fats (butter or oil), and flavoring extracts or spices.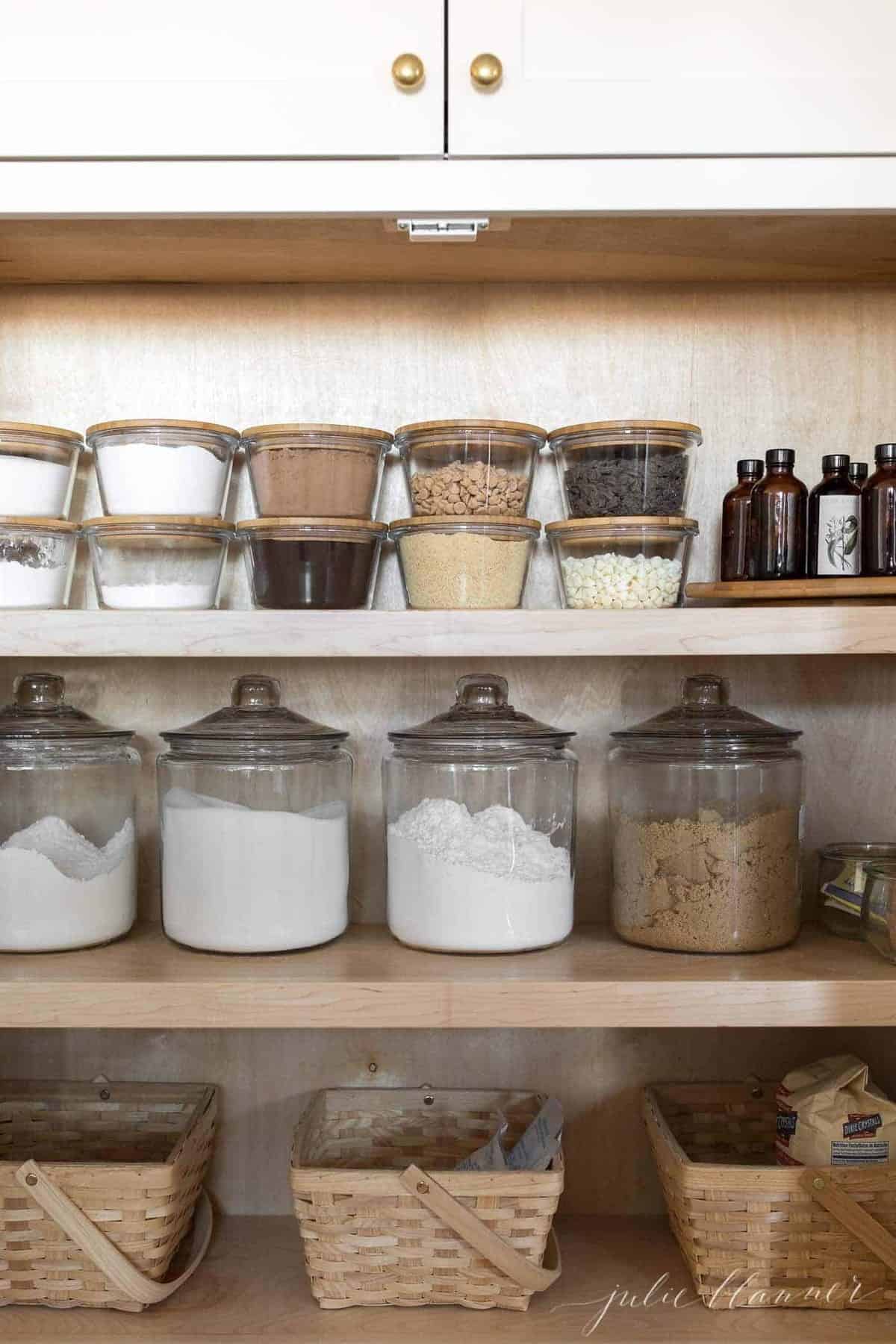 Printable List of Baking Essentials
I made this list to give you some basic guidelines on everything you'll need as you head into baking season. This list is also helpful if you're a beginning baker looking to stock up on all your baking supplies.
Get your free printable list of baking essentials right here!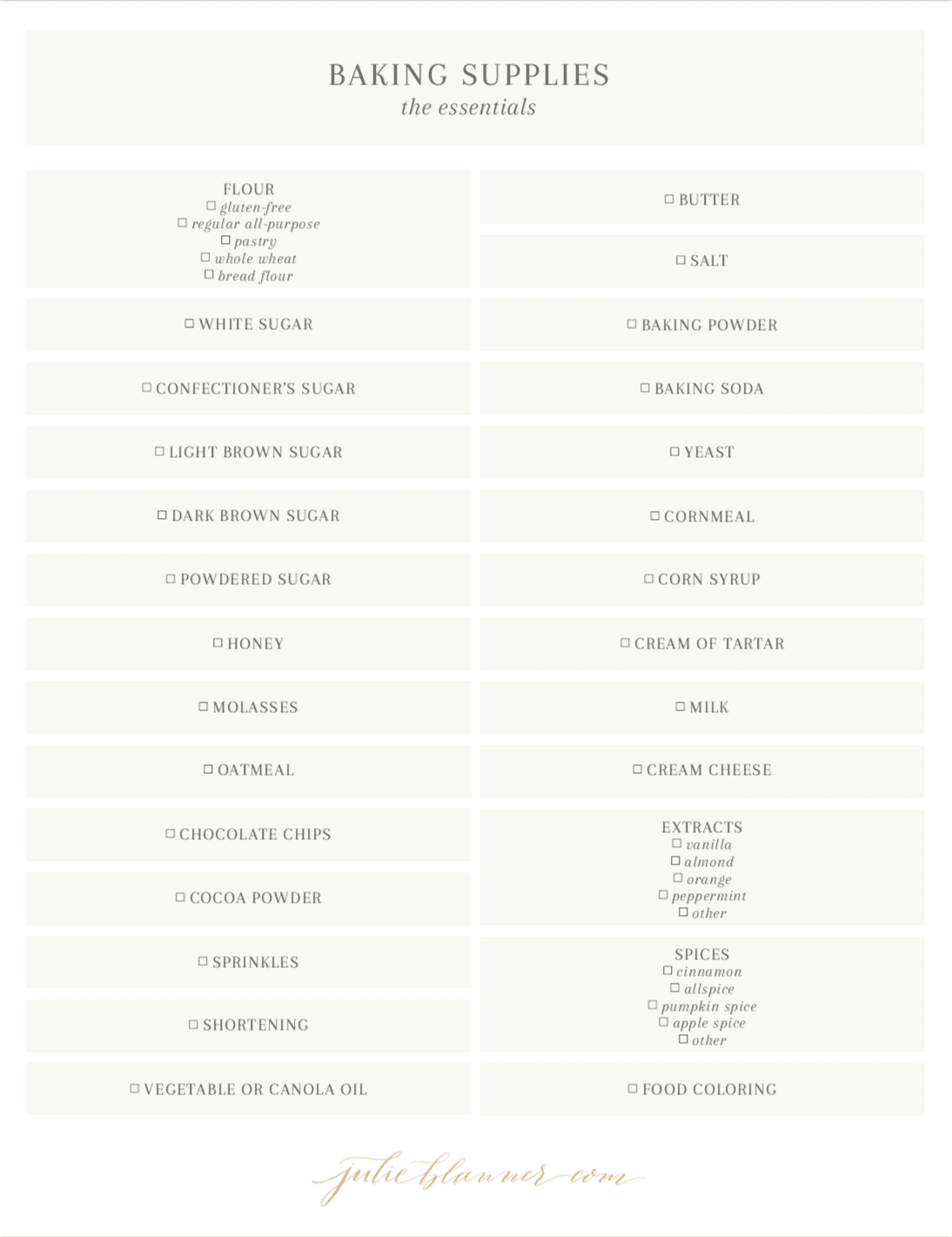 I like to laminate my chart for longevity, and store in my kitchen near my measuring utensils. You can also give it as a gift. Have you seen my list of the best gifts for bakers? So many fun ideas!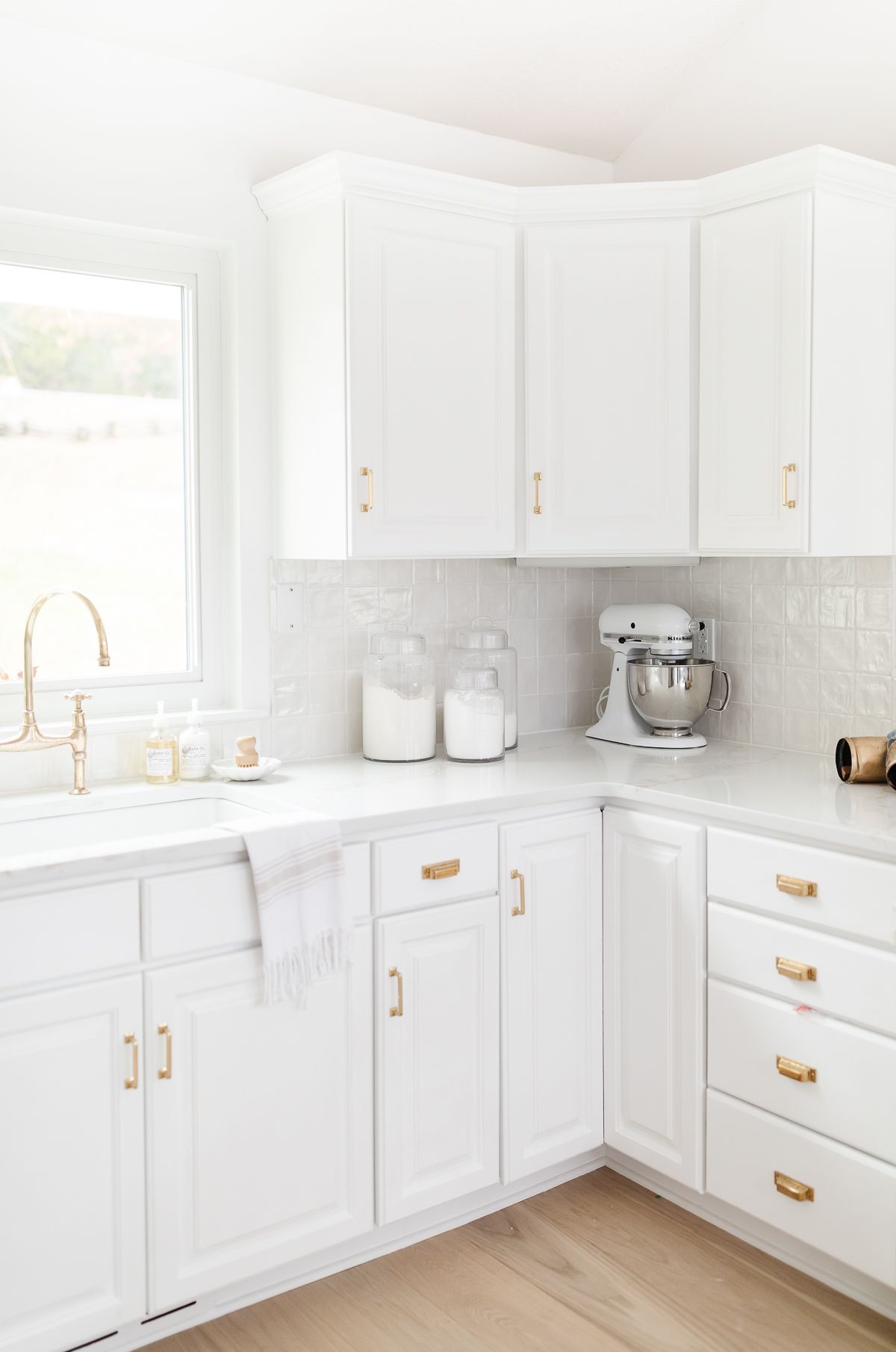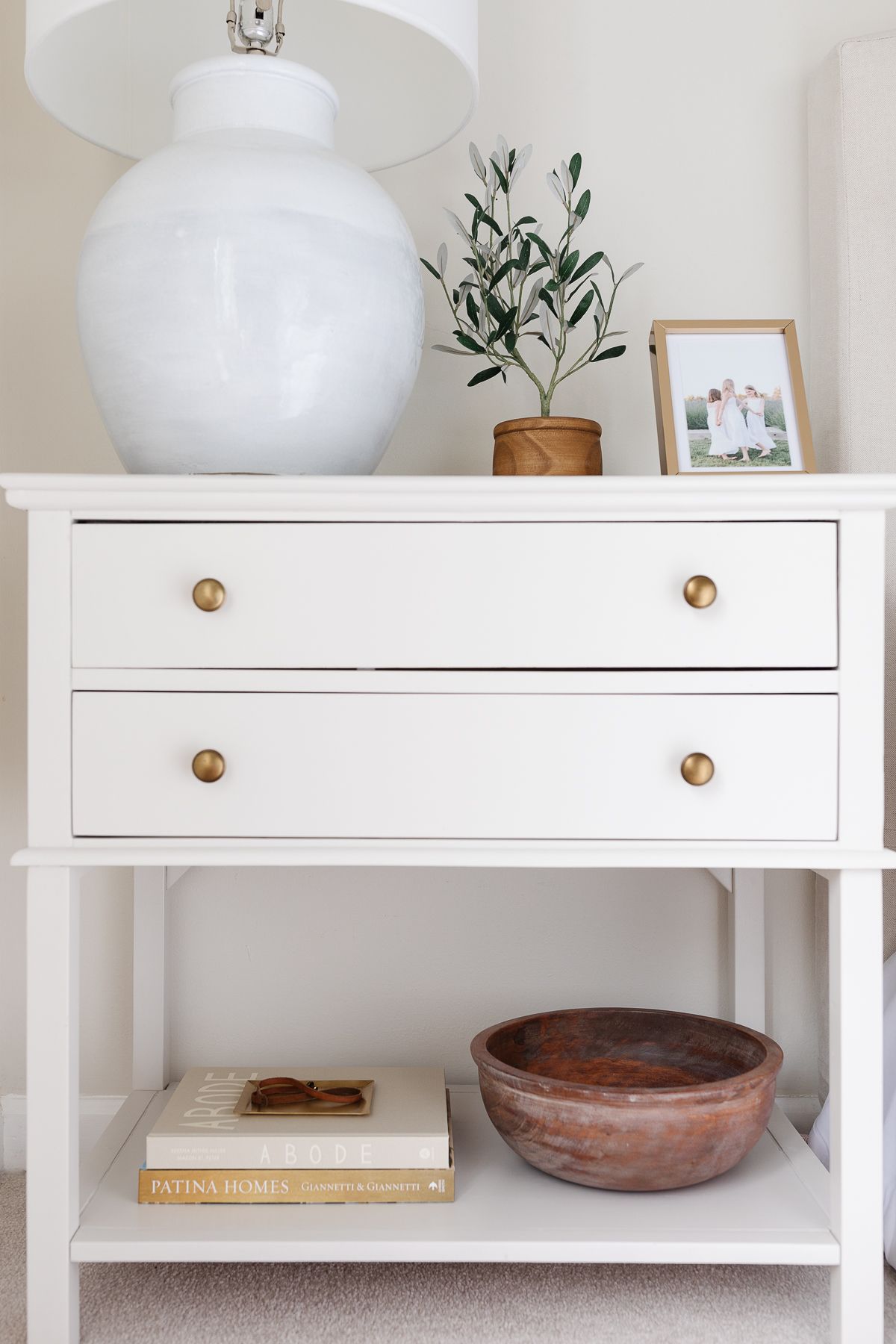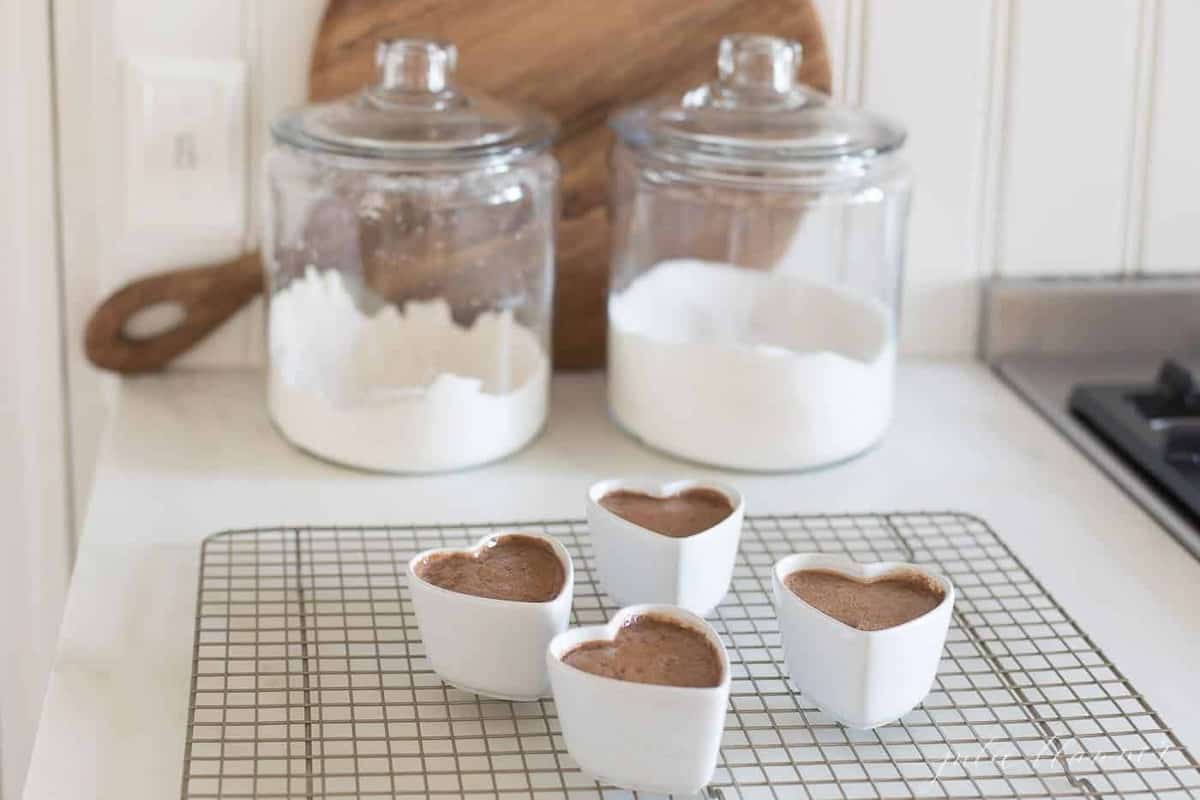 I hope you find this baking supply list and baking tips helpful! If you do, please come back and leave a comment below. I'd love to hear from you! You can also pin this for later.
More Baking Guides