Baking Supplies | A Printable List of Baking Essentials
Be ready for the holidays with this list of all the necessary baking supplies, baking ingredients, tools, and baking accessories for your favorite recipes. This is a can't-miss list of ALL your baking essentials.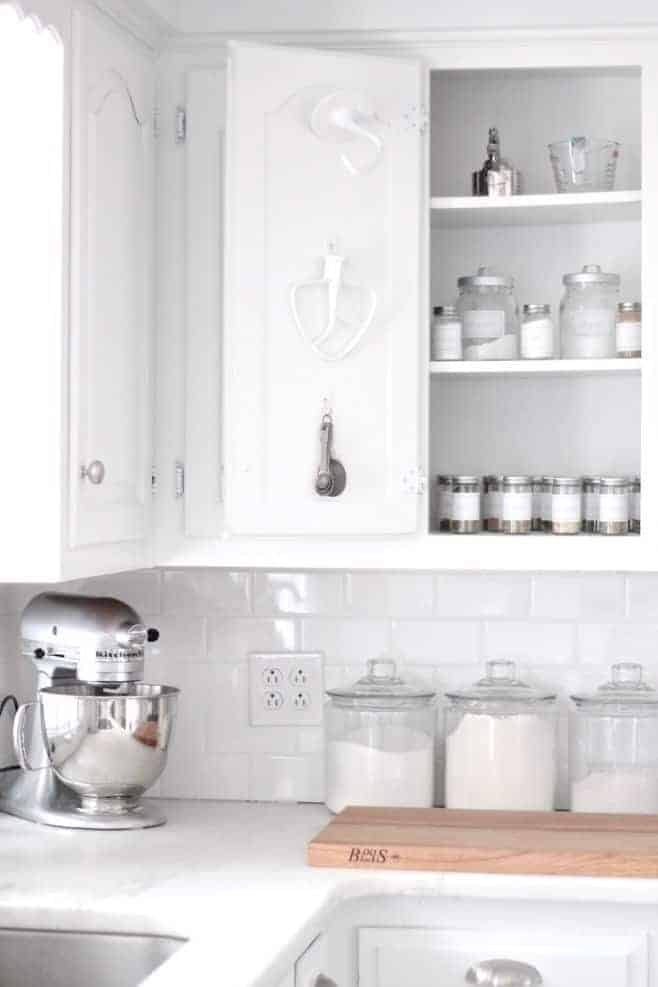 Baking Supplies for the Everyday Baker
There is nothing more annoying than being in the middle of baking your favorite recipe and realizing you are missing an ingredient or a key kitchen gadget- like cookie cutters for Christmas cookies!
There are always substitutes (get my full printable list of baking substitutions here) but sometimes just having all the necessary baking tools and baking supplies, already on hand, is less of a headache.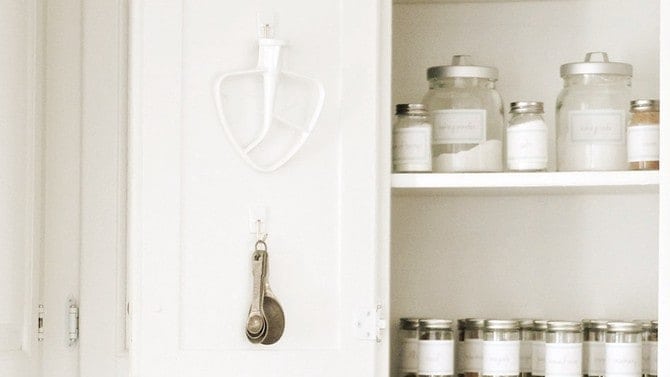 To make baking an enjoyable pastime and not a chore, I have put together a selection baking ingredients and tools. These are staple ingredients that keep well in the pantry or freezer, and commonly used kitchen tools and appliances.
Get your free printable list of baking essentials right here!
Staple Baking Ingredients
Dry Ingredients
Flour (there are so many options for flour, but you cannot go wrong with an all purpose white flour)

White Sugar

Brown Sugar (light brown sugar or dark brown sugar)

Confectioners Sugar (also called powdered sugar)

Baking Soda

Baking Powder

Salt

Cream of Tartar

Cocoa Powder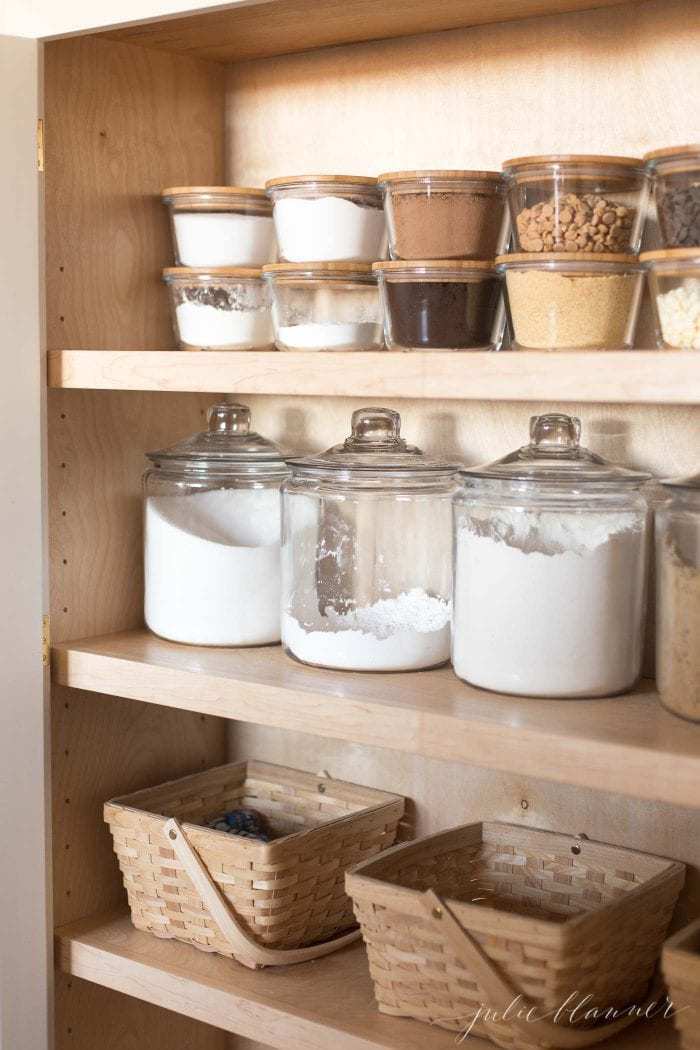 Wet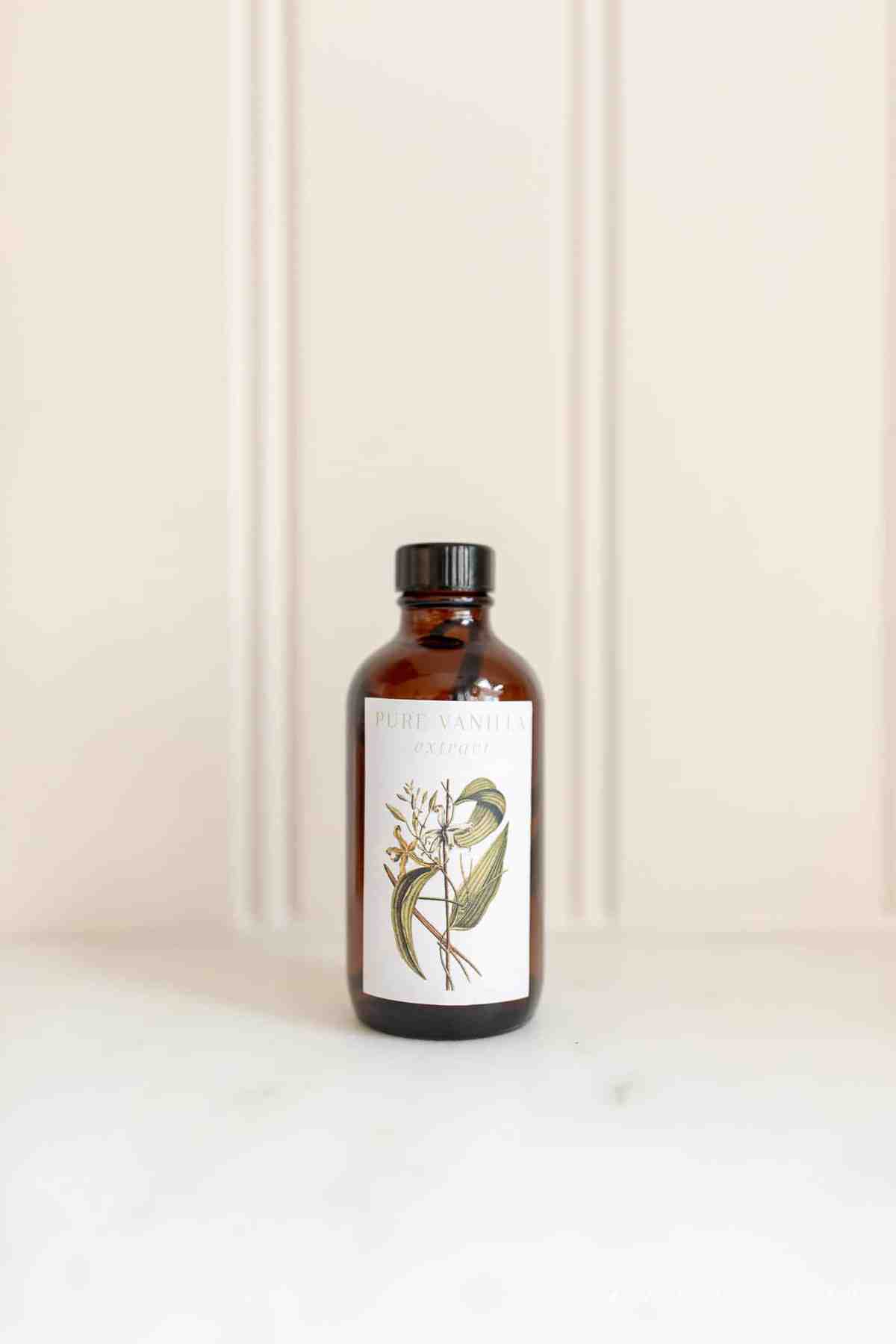 Refrigerated Ingredients
Miscellaneous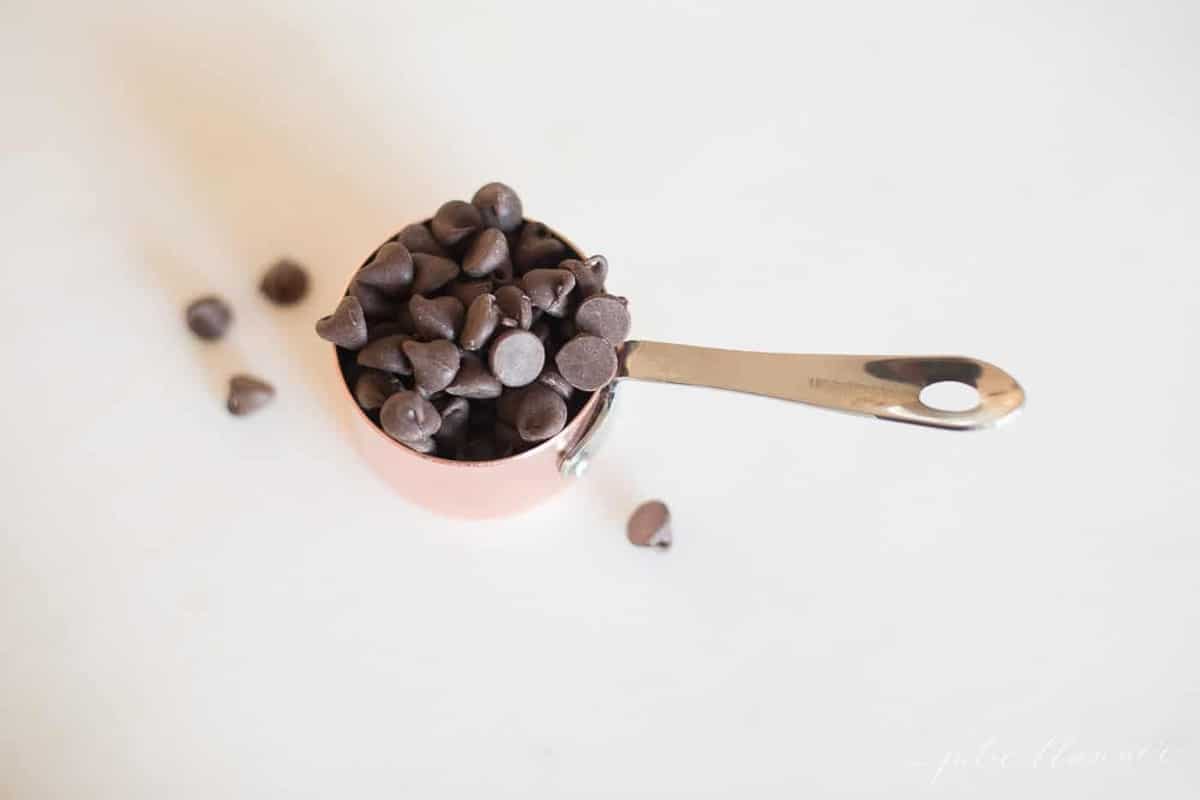 Optional Specialty Ingredients
Sprinkles

High Quality Baking Chocolate

Chocolate Chips

Peanut Butter Chips

White Chocolate Chips

Chocolate Peppermint Chips

Rolled Oats

Corn Starch

Nuts (almonds, walnuts, pecans, )

Marshmallows

Marshmallow Creme

Peanut Butter

Corn Syrup

Shortening

Molasses

Candies

Orange Zest

Lemon Zest

Coarse Ground Sugar Granules

Maple Extract

Almond Extract

Butter Extract

Peppermint Extract

Lemon Extract

Canned Pumpkin

Heavy Whipping Cream

Half and Half

Shredded Coconut (sweetened and\or unsweetened)

Candied Fruit

Sugared Fruit

Hershey Kisses

Cookie Butter

Honey

Gelatin

Evaporated Milk

Sweetened Condensed Milk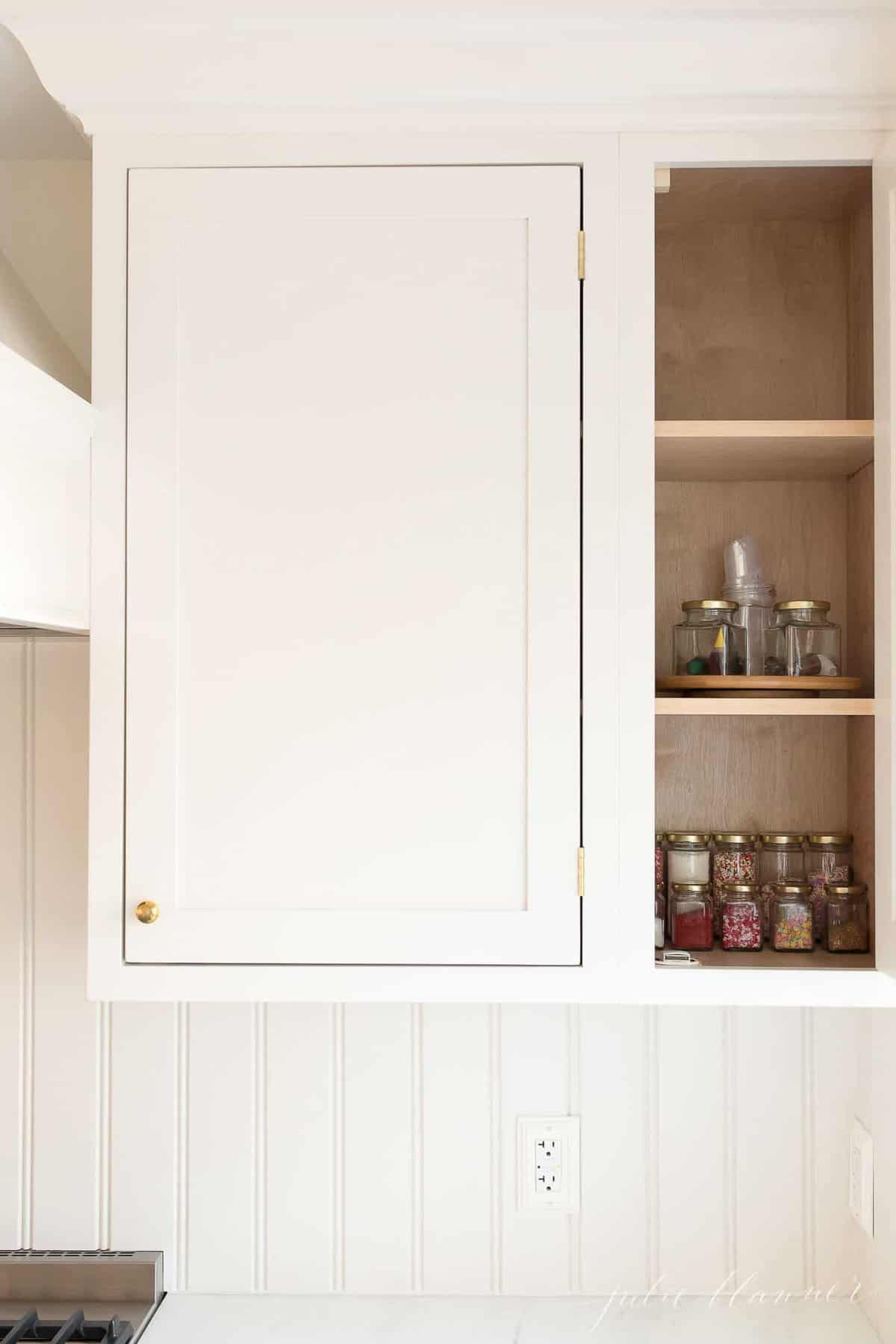 Spices
Spices are a great pantry staple and a must in your list of baking supplies. They are easy to store and have a long shelf life. You can even make your own spice mixes.
Apple Pie Spice

Cinnamon

Nutmeg

Cloves

Ginger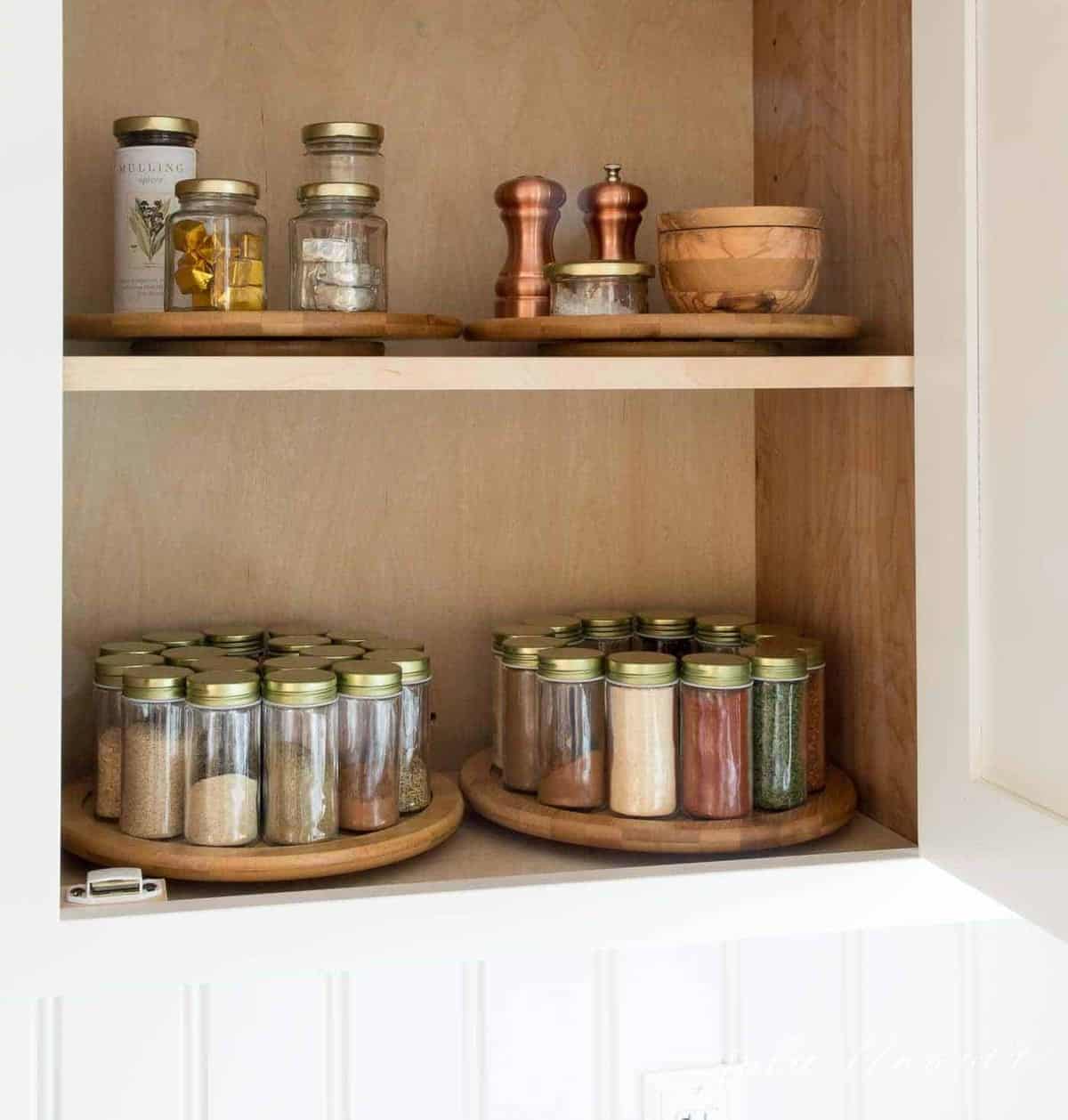 The Best Baking Accessories
Kitchen Appliances, Utensils, and Tools: If you've been baking for long, you'll certainly have many of these items in your line-up already. Baking accessories often come down to personal preference and what we grew up using in our mother's and grandmother's kitchens.
Cake Decorating Supplies / Bakery Supplies
Cake Stand

Icing Tips

Icing Bags

Food Coloring

Icing Spatula

Round Cake Pan

Square Cake Pan (optional)
Kitchen Tools
Supplies
Parchment Paper

Wax Paper

Cookie Cutters
How to Store Baking Ingredients
For longevity, I've found it best to remove paper packaging from most dry ingredients such as flour, sugar, baking soda, Baking Powder, etc, and store in well sealed, airtight containers.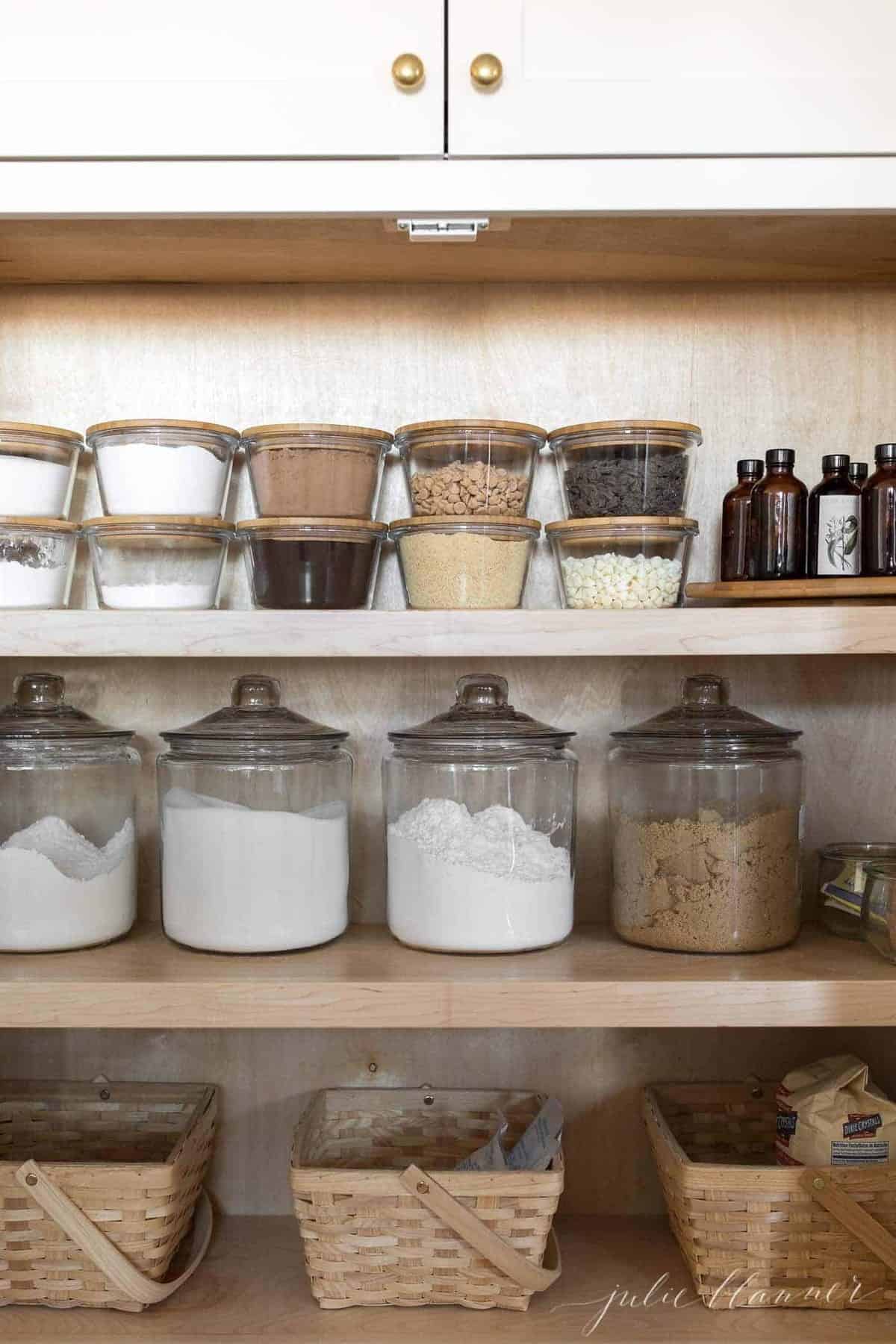 Well labeled ingredients help with organization and look tidy in the pantry. Chalk those organization elements to another item for your list of baking accessories, in fact!
Pro Tip: Add expiration dates to your labels to avoid spoilage.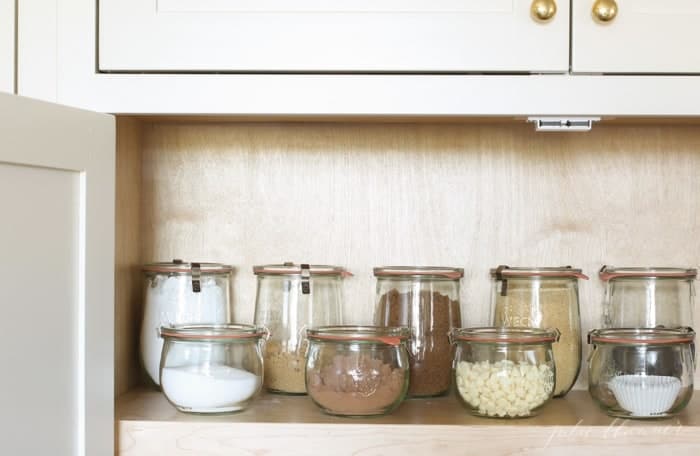 Storing Baked Goods
Most baked goods store well and can last up to a week at room temperature. (there are exceptions!) Freezing or refrigerating are great options for storing sweet breads, cookies, and desserts for a longer period of time.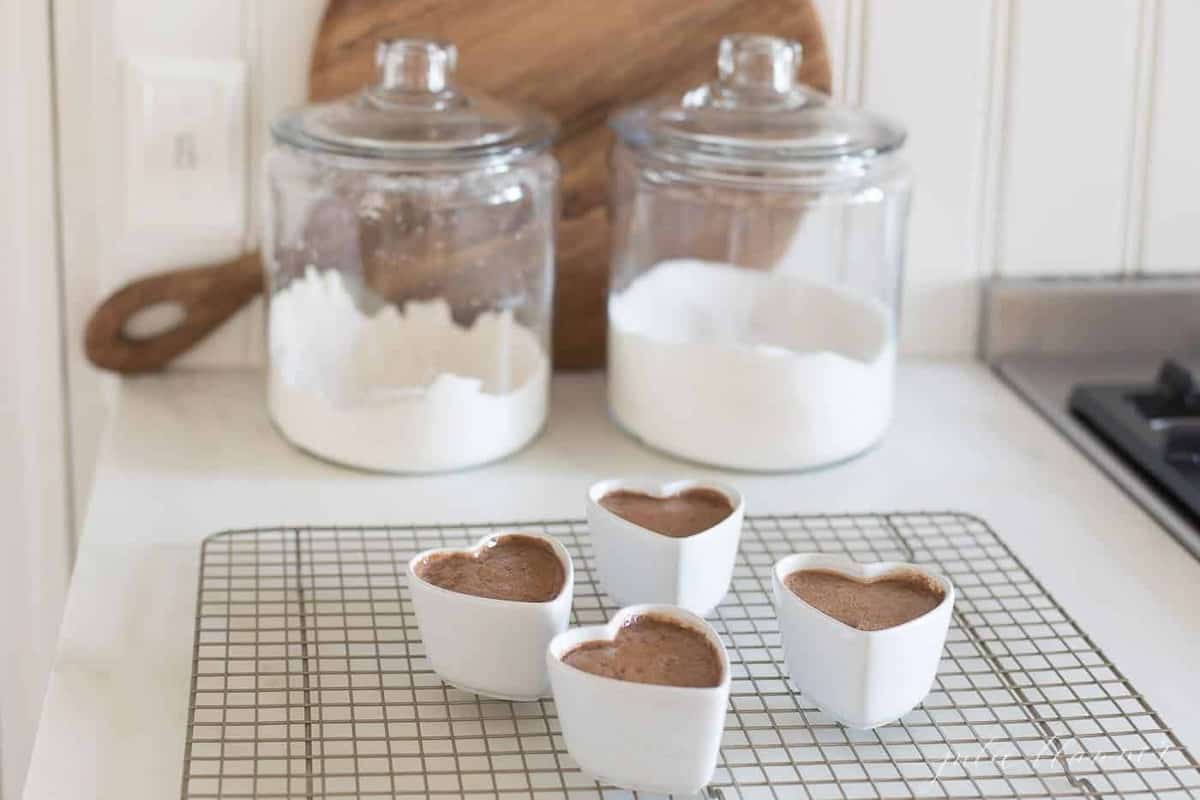 Frozen baked goods can last up to 3 months in the freezer. Some desserts, such as cakes and cookies are easier to frost and decorate if sufficiently cooled beforehand.
Store in freezer safe containers. (ziplock bags or plastic freezer safe tupperwares are wonderful for this)

Use a sheet of parchment paper to separate layers.

Label and Date each container.

Allow 24 hours for defrosting.

Use safe defrosting methods, such as refrigerating frozen items to defrost overnight.
Printable List of Baking Essentials
I made this list to give you some basic guidelines on everything you'll need as you head into baking season. This list is also helpful if you're a beginning baker looking to stock up on all your baking supplies.
Get your free printable list of baking essentials right here!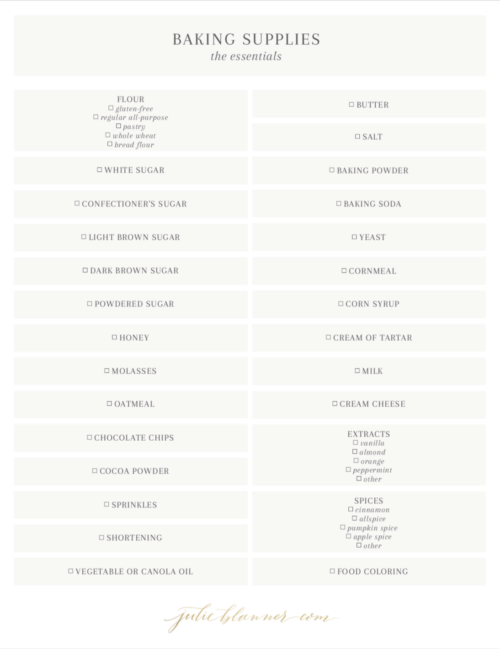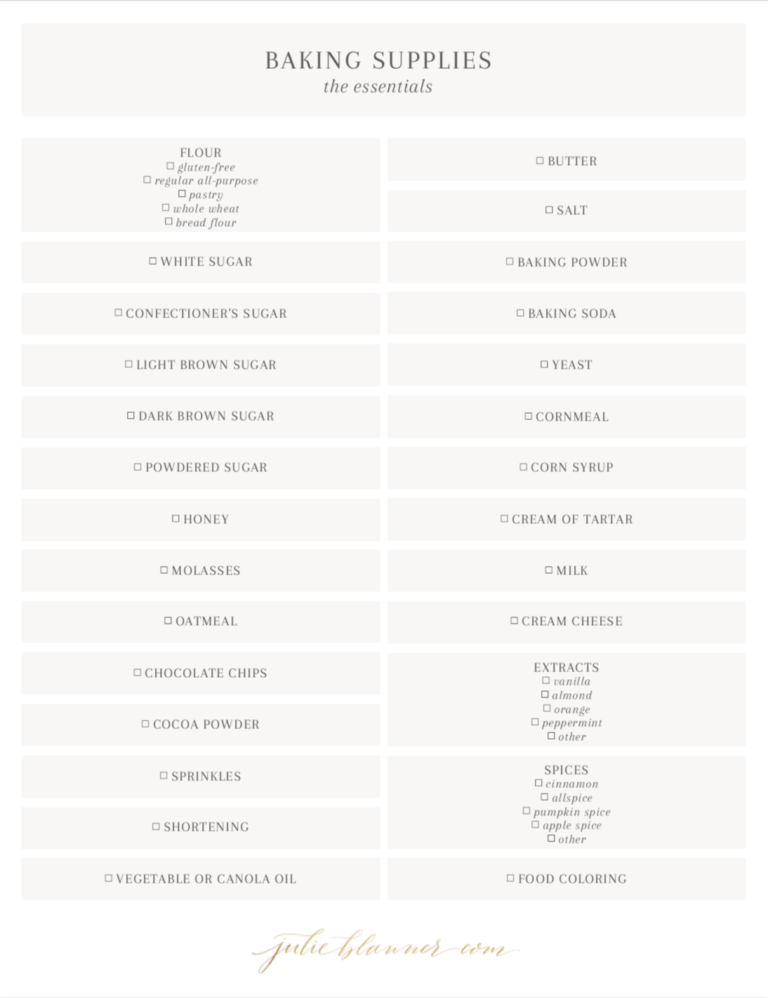 Baking Tips
Always test your oven temperature and bake time with a small batch before baking entire recipe to ensure perfectly baked goods

Read through your recipe beforehand to allow time for chilling, baking, and cooling.

Prepare your ingredients beforehand; allow time for cold or frozen ingredients to defrost to room temperature.

Bring cold ingredients to room temperature before baking, including eggs.

Measure ingredients correctly using appropriate wet and dry measuring cups or spoons.

Always use real butter when called for in a recipe.
Kitchen Conversion Chart
My measurement conversion chart for liquid and dry ingredients is a critical part of my kitchen baking essentials.
Oftentimes, when baking for a crowd or making multiple batches of cinnamon bread for homemade gifts, I'm doubling or even tripling a recipe. Using my kitchen conversion chart takes all the guessing out of measuring ingredients, and ensures the correct amount of ingredients and a perfect recipe every time.
You can find out more here along with a free printable.
I like to laminate my chart for longevity, and store in my kitchen near my measuring utensils. You can also give it as a gift. Have you seen my list of the best gifts for bakers? So many fun ideas!
Shipping Baked Goods
Homemade food is such a wonderful and personal gift. I always make several batches of my cinnamon sweet bread recipe for neighbors, friends, and teachers to gift during the holidays.
If you are planning to send baked goods through the mail here are a few tips I've learned along the way. Baked items don't usually receive free shipping because speedy arrival is essential! If you have questions, I've found shipping customer service always very helpful! You can read more here.
Choose wisely – some cookies ship better than others, like shortbread, sugar cookies, etc.

Use food safe materials. Parchment paper is easy to cut to fit any box and of course, food safe.

Choose sturdy materials. If they need to be airtight, use tins.

Package your cookies inside a box, then fill a second box with packing material, insert the box and surround it with packing material.

Don't skimp on the packing supplies. Save peanuts, bubble wrap, etc to ensure that the box inside the box won't move.

Ship USPS Priority. It's quick, reasonable and can deliver anywhere…even military bases. Lesson learned.
Favorite Recipes
Here are some of my favorite and most requested recipes that I find myself baking over and over again. Now that you've got this list of everything you could possibly need, you should probably get started with baking something delicious!
Sweet Bread

– this one is a favorite with my family and friends. I get so many requests for the recipe, and my readers love it too! I have several variations. Some include

cranberry

,

brown sugar

, and

cookie and cream

swirl!

Kitchen Sink Cookies – these cookies are STUFFED with goodness! The ultimate cookie recipe made with white chocolate chips, toffee, and pretzel bits.
Gooey Butter Cake – this cake is a St. Louis favorite! It's gooey and delicious and always a crowd pleaser!
Easy Chocolate Pie with a Pretzel Crust – this pie is the perfect make ahead dessert. And who doesn't love a chocolate pie? I paired it with my favorite pretzel crust for the perfect sweet and salty balance!
Cinnamon Pound Cake – this cinnamon pound cake is a show stopper fall or holiday dessert. I like to bake it in a beautiful bundt pan to show off its gorgeous color. Lightly dust with powdered sugar or add a delicious glaze for the finishing touch.
More Reader Favorite Recipes You'll Love
I hope you find this baking supply list and baking tips helpful! If you do, please come back and leave a comment below. I'd love to hear from you! You can also pin this for later.
Originally published November 2013, updated November 2019
More Helpful Baking Posts