Snickers Stuffed Peanut Butter Cookie Recipe
My sister special requested this Snickers stuffed peanut butter cookie recipe last week, and well, I'm always happy for an excuse to bake cookies.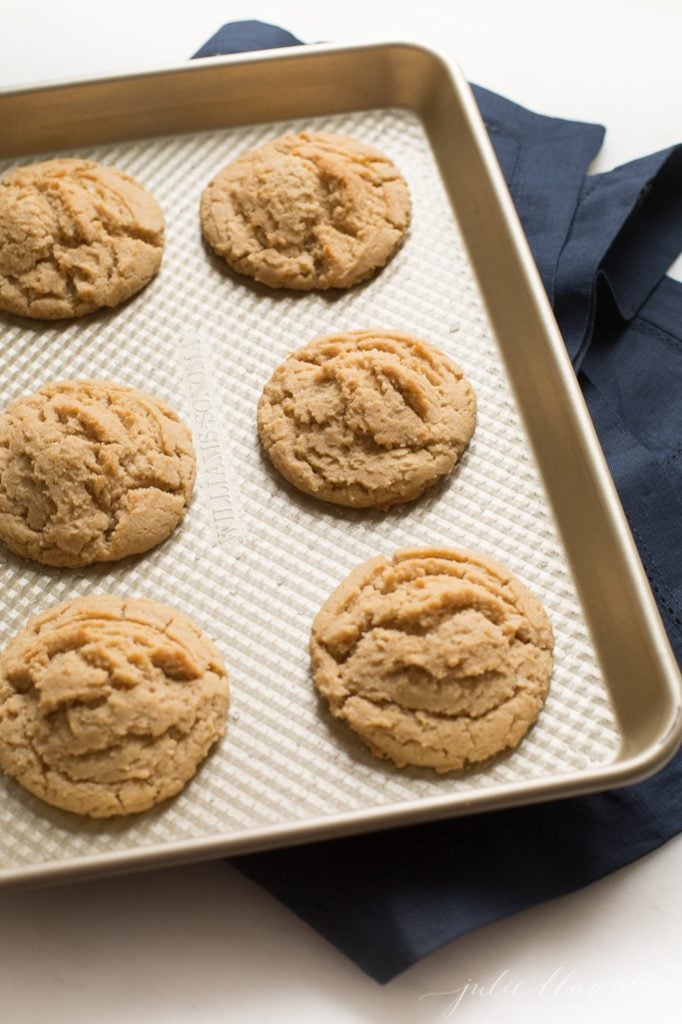 Who doesn't love a stuffed cookie – a little secret inside? It gives cookies a little extra shape and a lot of extra deliciousness! I've stuffed cookies with with Rolos, caramels, and chocolate, I felt it was time to give Snickers a try!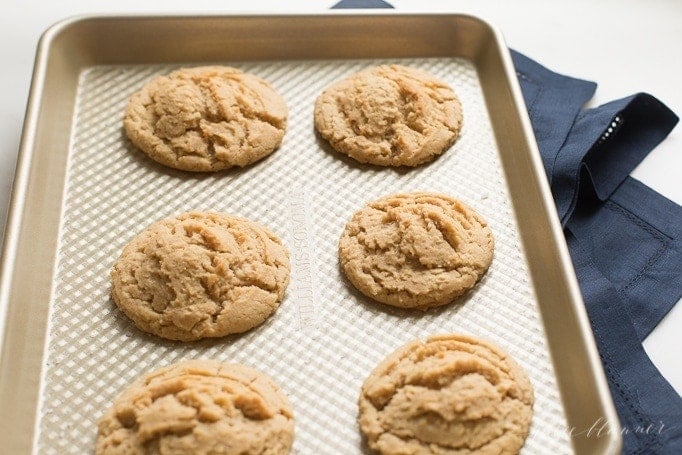 Of course I started with my favorite peanut butter cookie recipe. Have you tried them? They really are the best!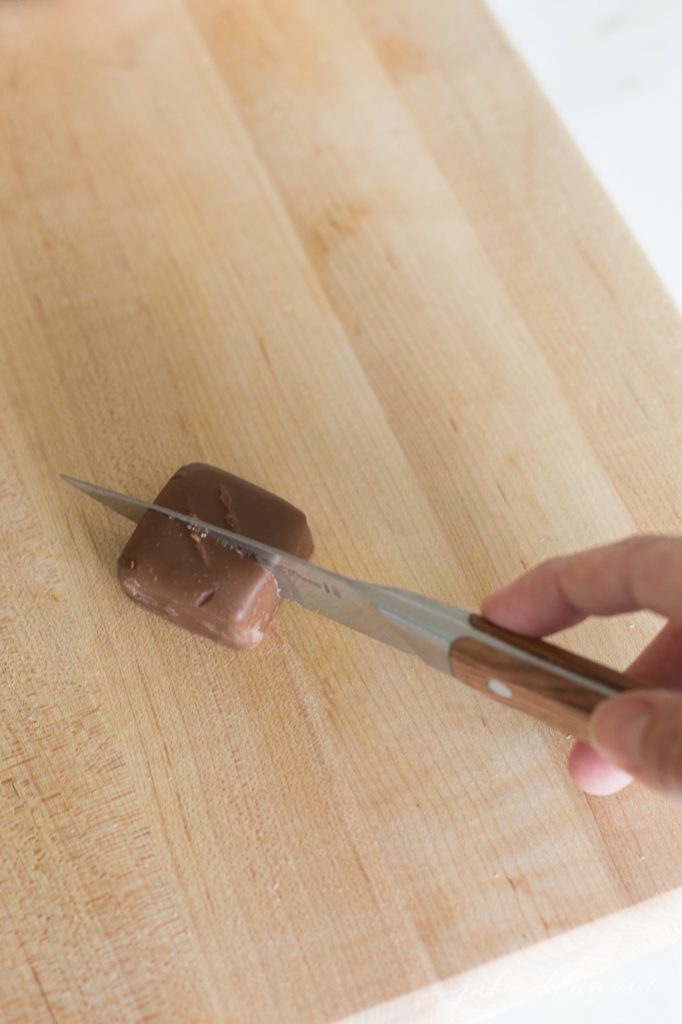 Fun size Snickers are the perfect size to stuff cookies when cut into fourths. Using a large cookie scoop or small ice cream scoop I scoop the dough and then press the Snickers square into it, cover it with dough and then release to the cookie sheet. A little fresh cracked sea salt gives them added texture and flavor.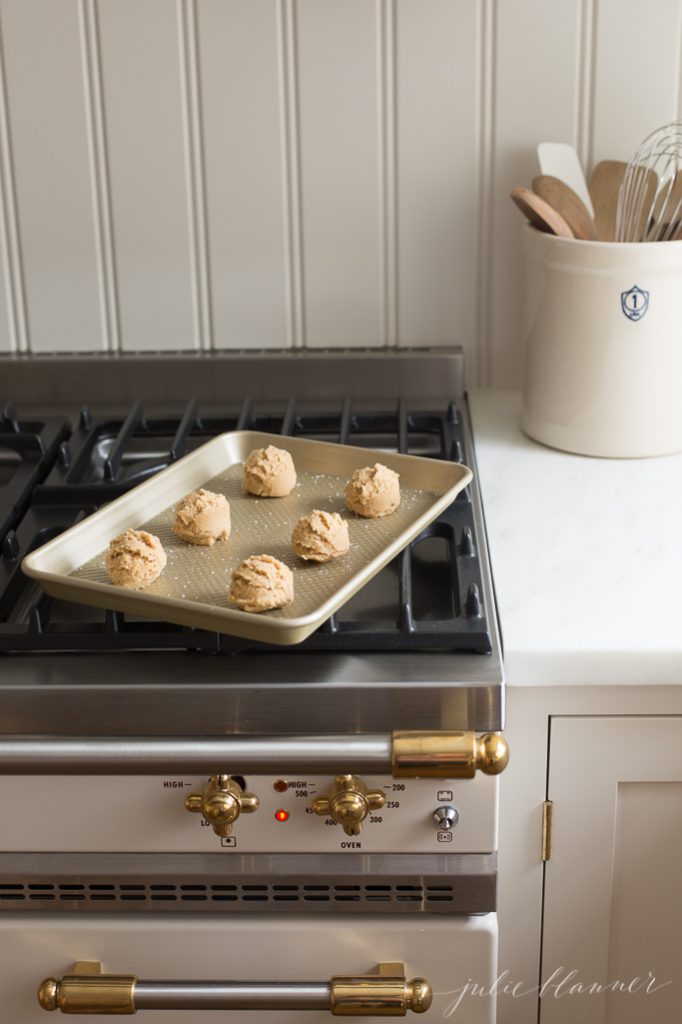 To help the cookies maintain their size and shape, I refrigerate dough balls 30+ minutes before baking.
I like to enjoy a Snickers stuffed peanut butter cookie warm, but they are delicious as room temperature as well. Your call. I recommend for the sake of research you try both.
Snickers Stuffed Peanut Butter Cookie
Directions
Cream butter, peanut butter, sugars, and vanilla. Add eggs until just incorporated.
Add flour, baking powder, baking soda and salt and mix until incorporated.
Using a cookie scoop, scoop dough, insert Snickers and cover with dough. Release to cookie sheet, garnish with sea salt and refrigerator 30+ minutes.
Preheat oven to 350 degrees. Bake 14 minutes.
Recipe Notes
do not use natural peanut butter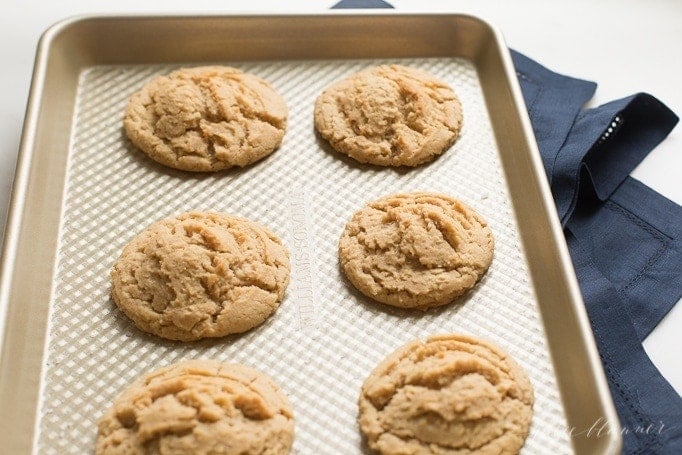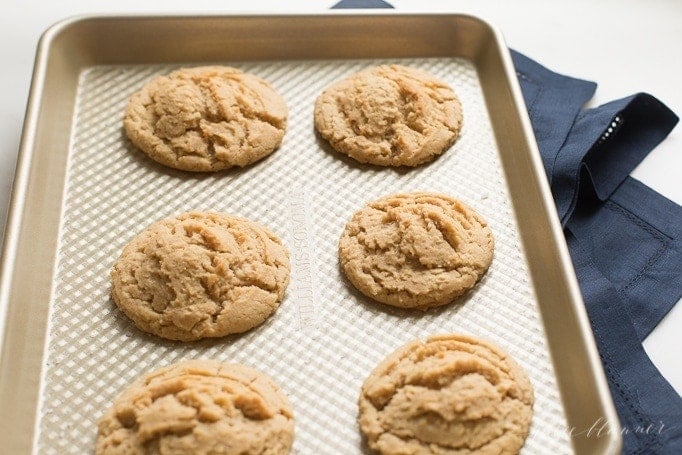 Loading nutrition data...