Here, you will find the best tips and tricks to soften a package of cream cheese. With these cream cheese softening hacks, you can whip up any recipe any time, and enjoy the velvety richness of cream cheese!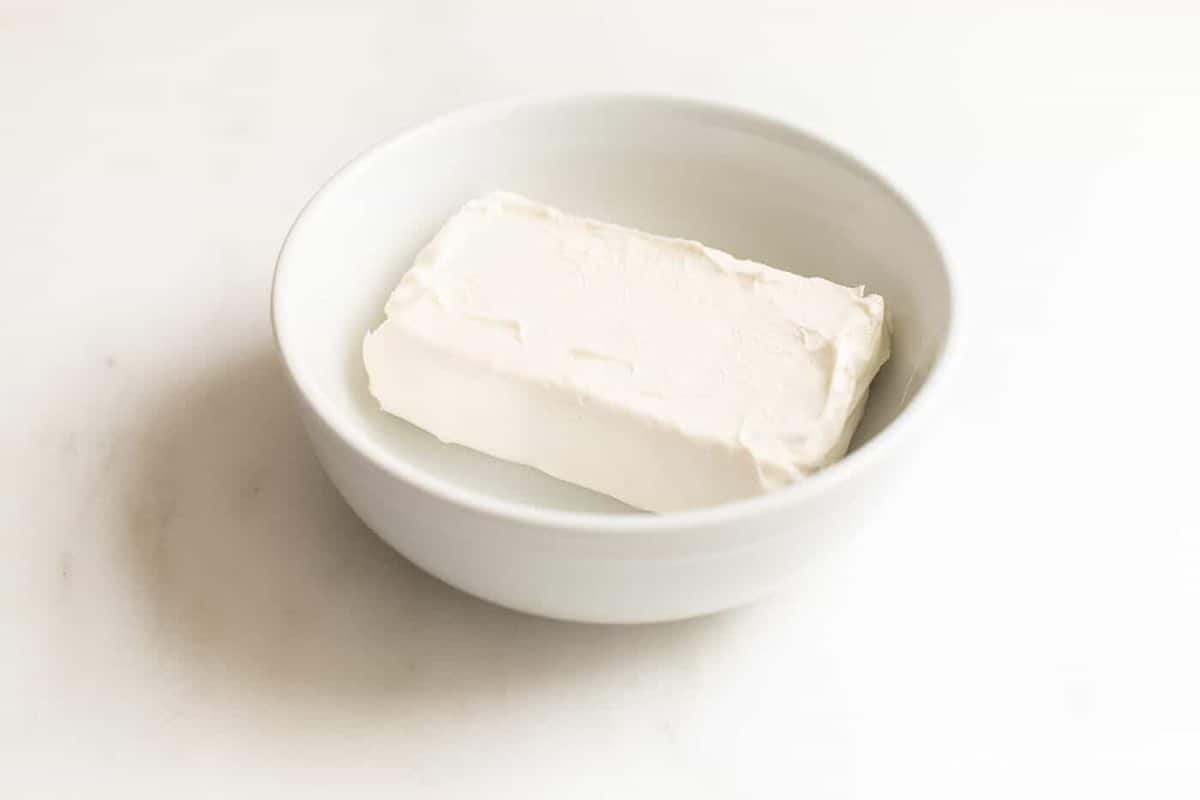 Entertaining Hack: Learning How to Soften Cream Cheese
Cream cheese is a staple in our home. I love to cook and bake with this versatile ingredient.
I use it all the time for last-minute appetizers and desserts. Check out my marinated cream cheese recipe, as well as this adorable holiday pesto wreath appetizer! And you definitely don't want to miss these classic cream cheese mints – they are the perfect addition to any party table!
It adds a sweet creaminess with a touch of tang to so many recipes from fruit dips and frostings to the best appetizer cheese balls! It balances perfectly with sweet dishes and adds richness to savory dishes.
It is a favorite with my family and many of our guests! This post covers the four best ways to soften cream cheese, as well as recipes and food safety details.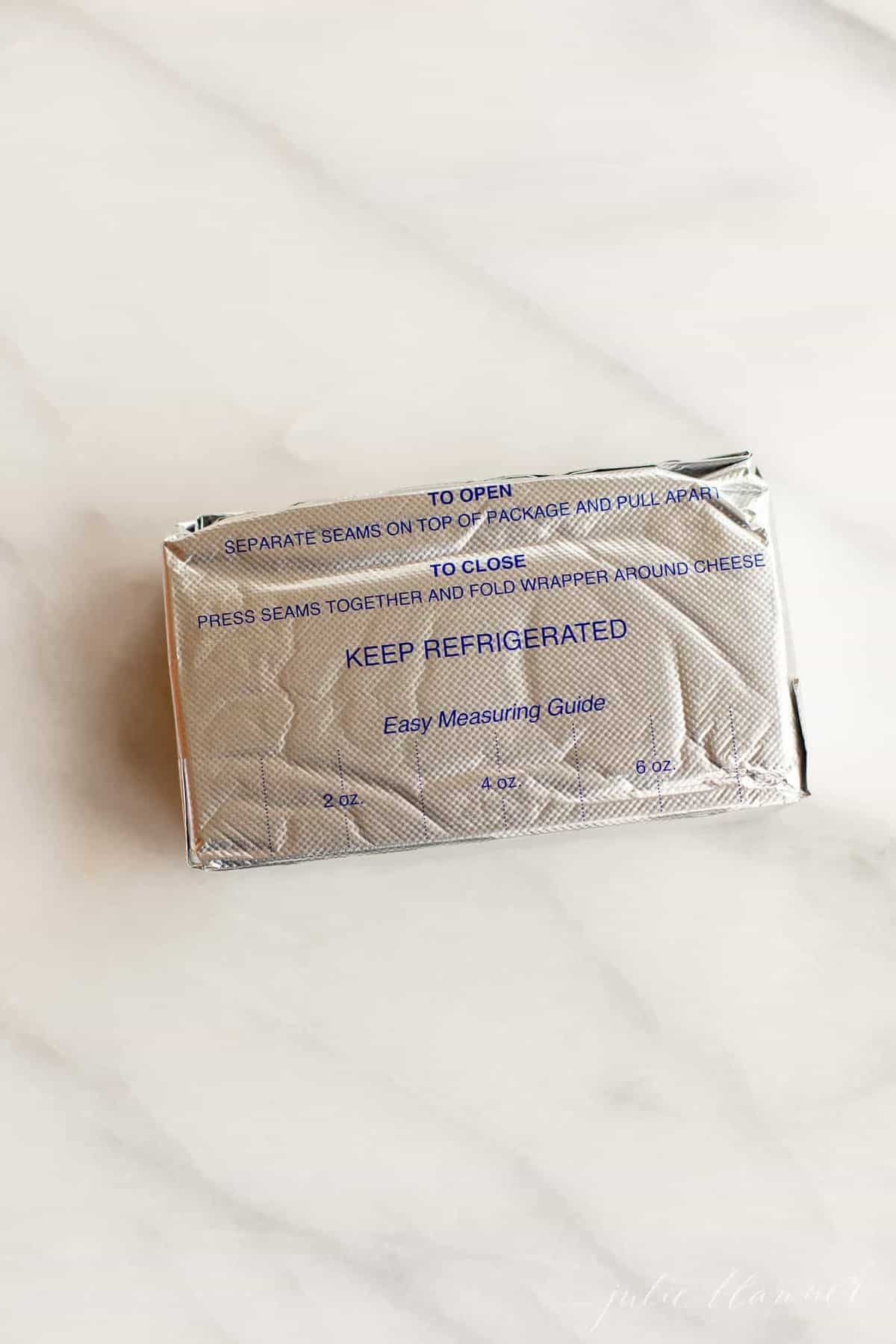 How Do You Soften Cream Cheese?
Most recipes call for softened cream cheese and it is so important to follow that instruction! Softened cream cheese, means that it is brought to room temperature. Softened cream cheese will ensure that no lumps are left in your batter or icing. Only softened, room temperature, cream cheese will whisk into that creamy smooth texture that is so well loved in a recipe.
Life can get so busy, and I find that I'm constantly multi-tasking. I'm often only remembering to pull the cream cheese from the fridge at the last minute. So if softening cream cheese is an afterthought for you as well, here are a few tips and tricks on how to soften cream cheese quickly if you find yourself in a pinch.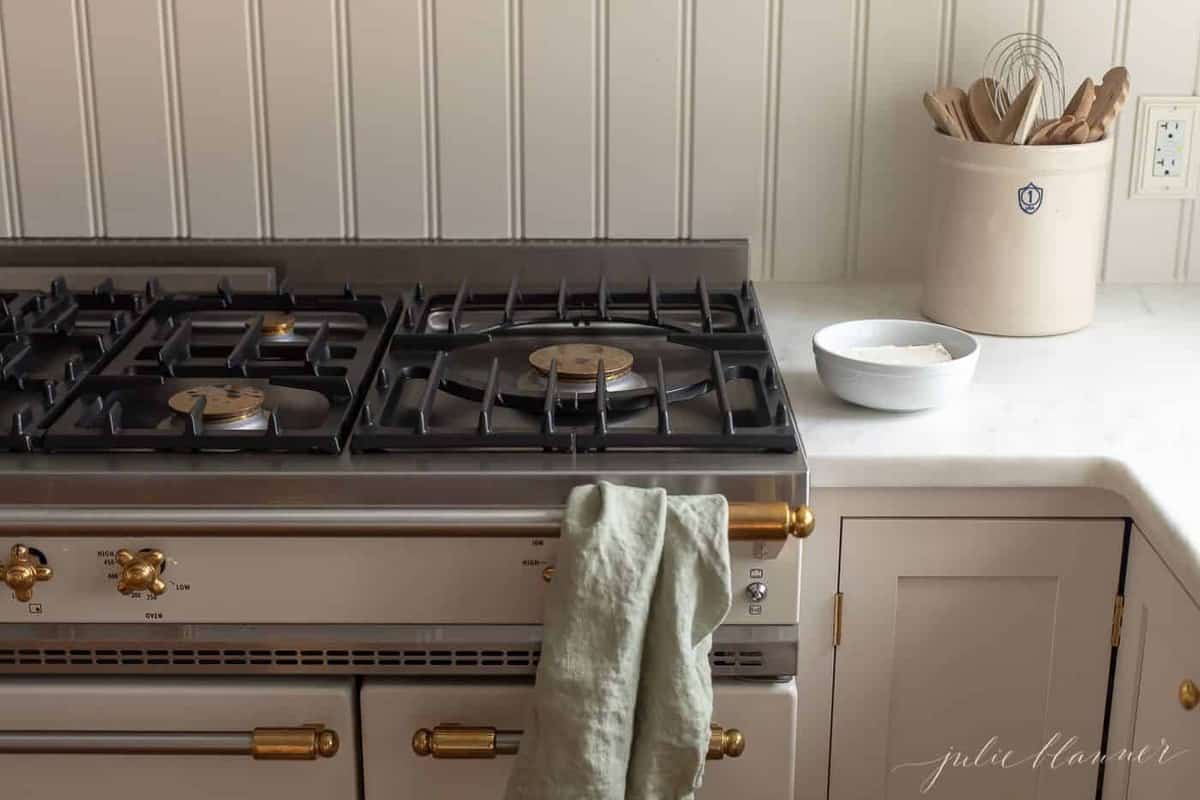 Microwave Cream Cheese
If you do not have time to allow your cream cheese to sit at room temperature for at least an hour, microwaving cream cheese is the best and easiest way to quickly soften cream cheese.
Remove cardboard and foil packaging.

Place on a microwave safe plate.

Microwave on high power for 20 seconds in 5 second intervals.

Add 10 seconds for every additional 8 ounces of cream cheese.

Use in recipe as desired.
Pro tip: it is best to only microwave 2, 8 ounce packages at a time. If you are needing more than that, I suggest softening your packages of cream cheese in batches. It will ensure an even temperature throughout the cream cheese and a quicker softening time.
You can also melt cream cheese using this method. Just add an extra 10-15 seconds. I recommend using a bowl if you are melting cream cheese.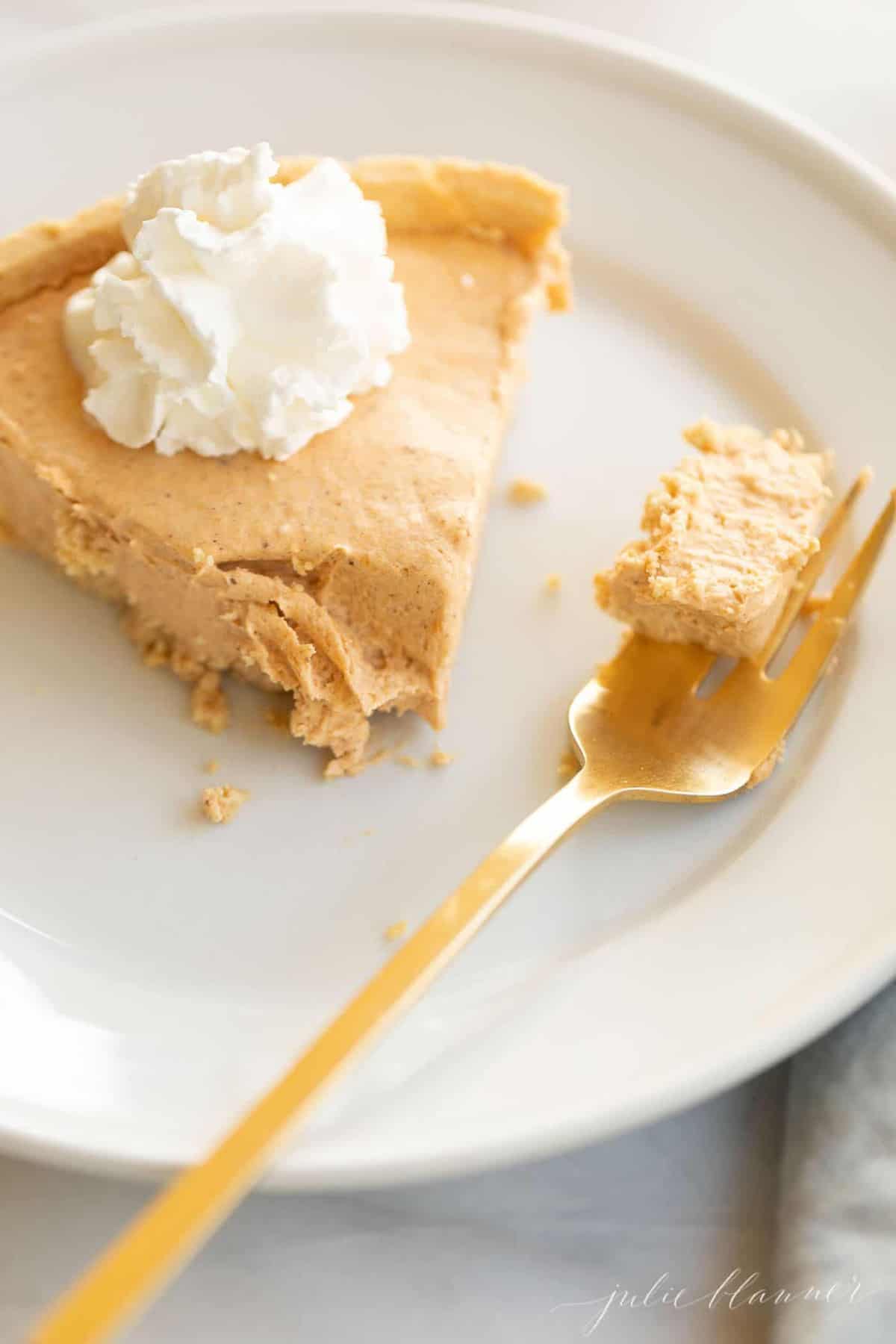 Allow Cream Cheese to Sit at Room Temperature
A warm and sunny day is your friend when using this method to soften cream cheese. If your area is experiencing warmer than usual temperatures, the timing suggested can be cut in half.
Allow cream cheese to sit at room temperature for one hour. An hour is enough time to allow the entire package to soften through, and will be ready to use in your recipe. You can also remove the foil packaging beforehand.
Remove foil packaging.

Place cream cheese on plate.

Cover cold cream cheese and plate with plastic wrapping and set out on the counter.

Place near the oven or in a sunny corner for a faster defrosting time.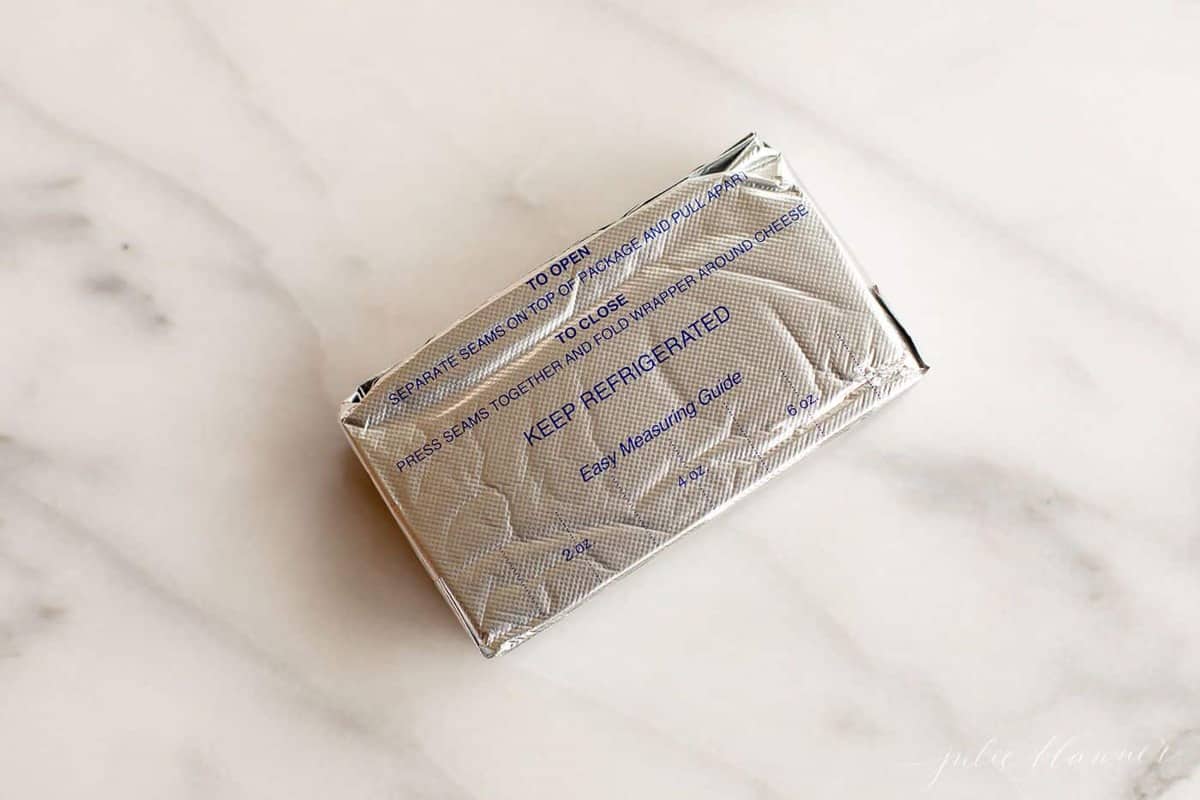 Use Warm Water to Soften Cream Cheese
A bowl of hot water is another great way to soften cream cheese. If you don't have a microwave available, softening cream cheese can be done almost as quickly in a hot water bath. You can use hot water right from the tap or warm it up on the stove top.
This method works best with only one package of cream cheese at a time. If using more than one 8 ounce package, replace hot water every 10 minutes.
Remove cream cheese from cardboard packaging but leave its foil wrapping.

Place cream cheese in a medium size bowl of very warm water and allow to sit for 15 minutes.

Rotate package every 5 minutes until cream cheese has reached desired temperature.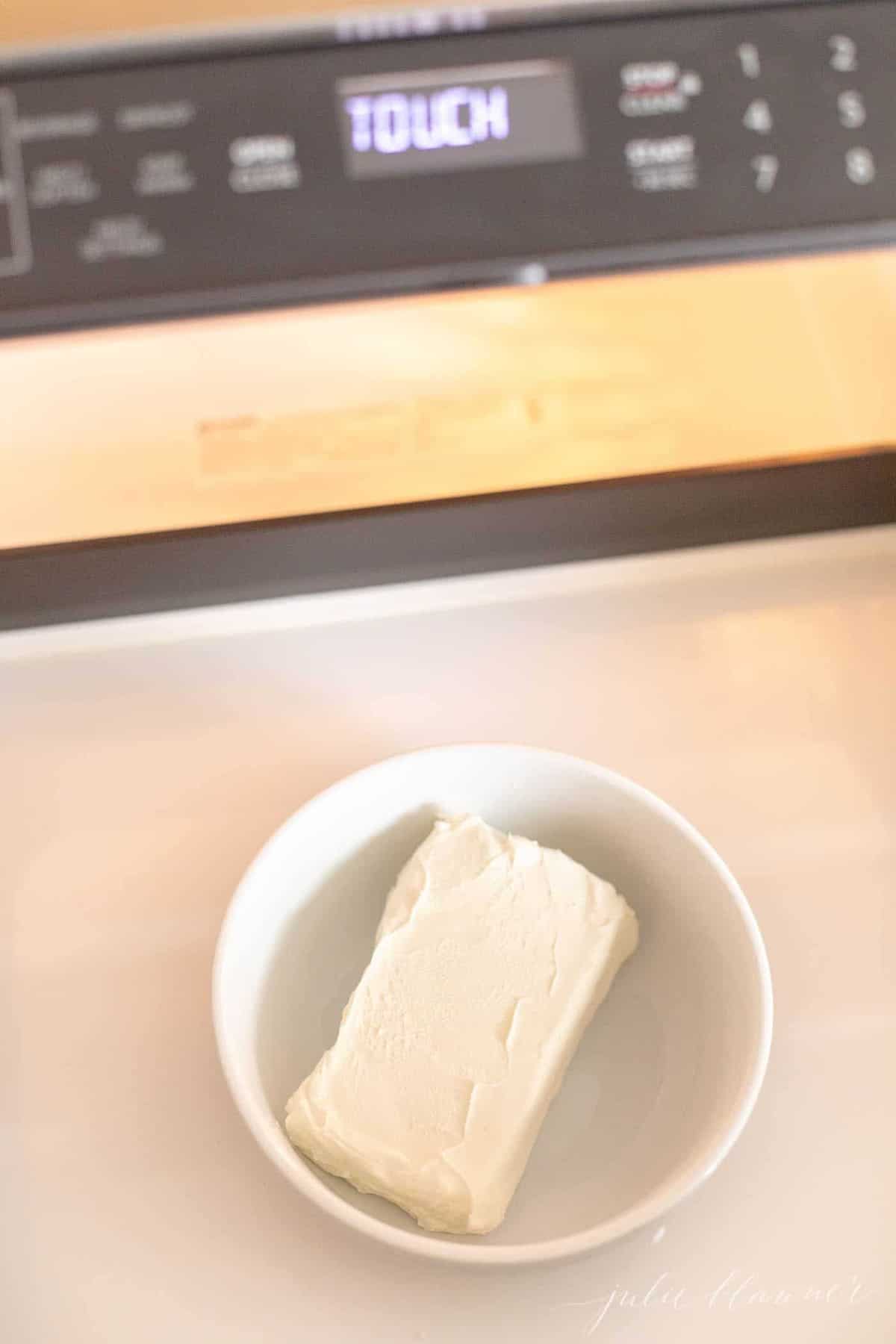 Cubing Cream Cheese
Another method that works well is to cube cream cheese and allow to sit at room temperature to soften. This method works well if you are able to set your cream cheese out first, and allow to soften while you focus on other preparations.
Remove cream cheese from its cardboard and foil wrapping.

Cube into 1 inch squares using a sharp knife.

Place on a plate and cover with plastic wrap.

Allow to sit for at least 30 minutes.

Place near the oven or in a sunny corner for a faster defrosting time.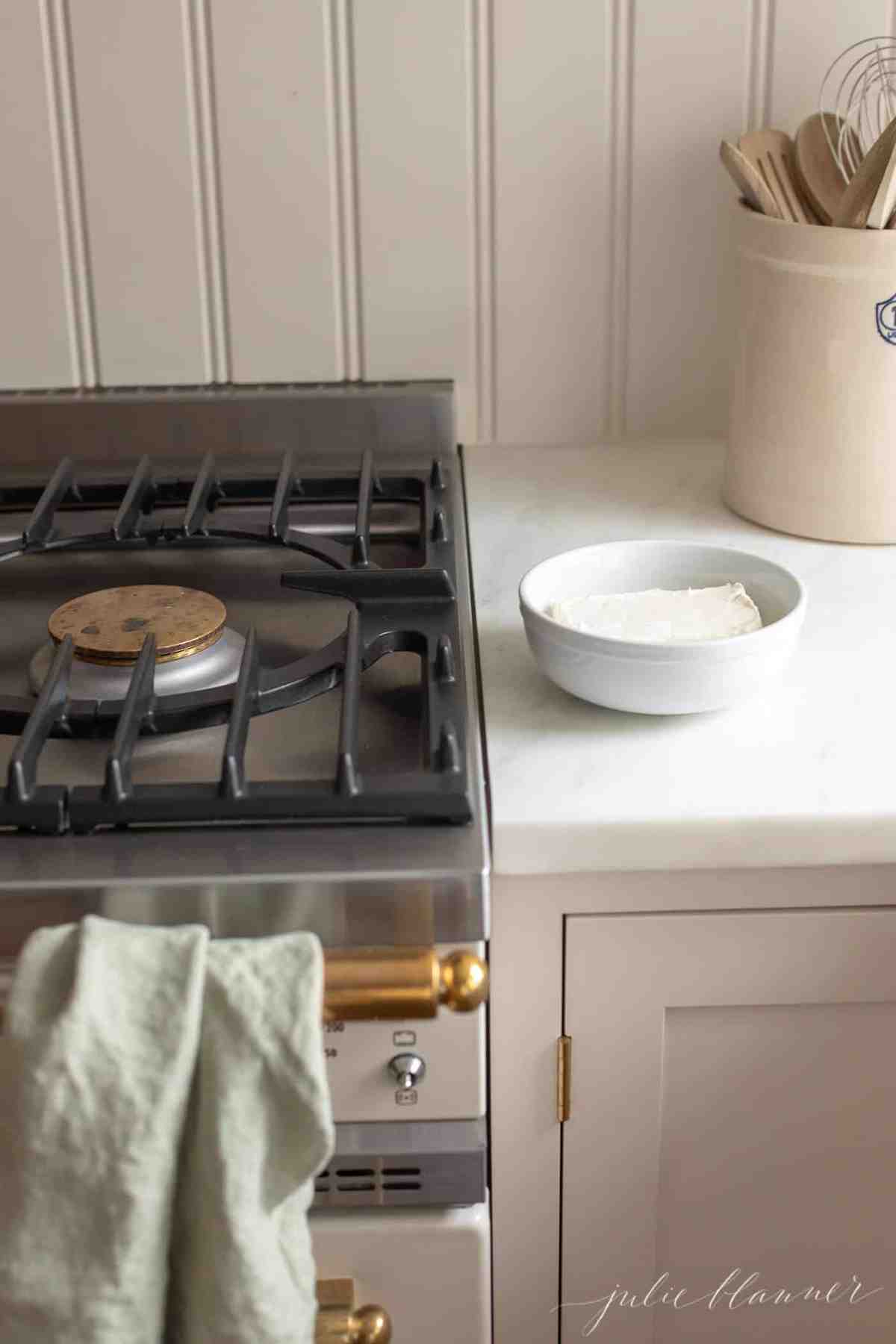 Thawing Frozen Cream Cheese
Freezing cream cheese can be wonderful for preserving its shelf life, but it can also change the consistency considerably and the cream cheese will not be as creamy in texture once it is defrosted. However, all is not lost. Frozen cream cheese can be defrosted in the refrigerator for 24 hours. It is best to use thawed cream cheese in baked or cooked dishes where the difference will not be easily detected.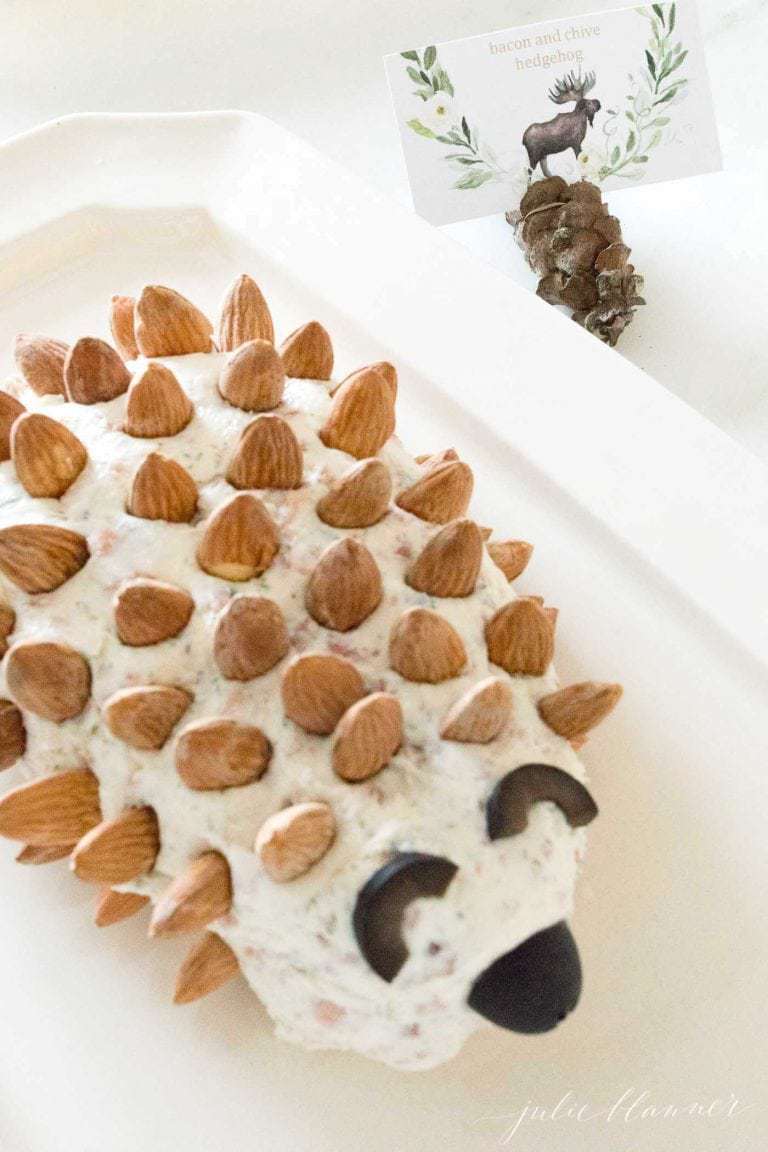 Can I Leave Cream Cheese Out Overnight?
How long can cream cheese sit out? Good question! It is not recommended that you leave cream cheese unrefrigerated overnight, or longer than two hours. Cream Cheese can spoil quickly and bacteria can begin to grow on soft cheese after only two hours at room temperature.
For the same reason that I always recommend refrigerating anything with a cream cheese frosting, you'll want to be cautious with any method to soften cream cheese. Don't leave it out too long!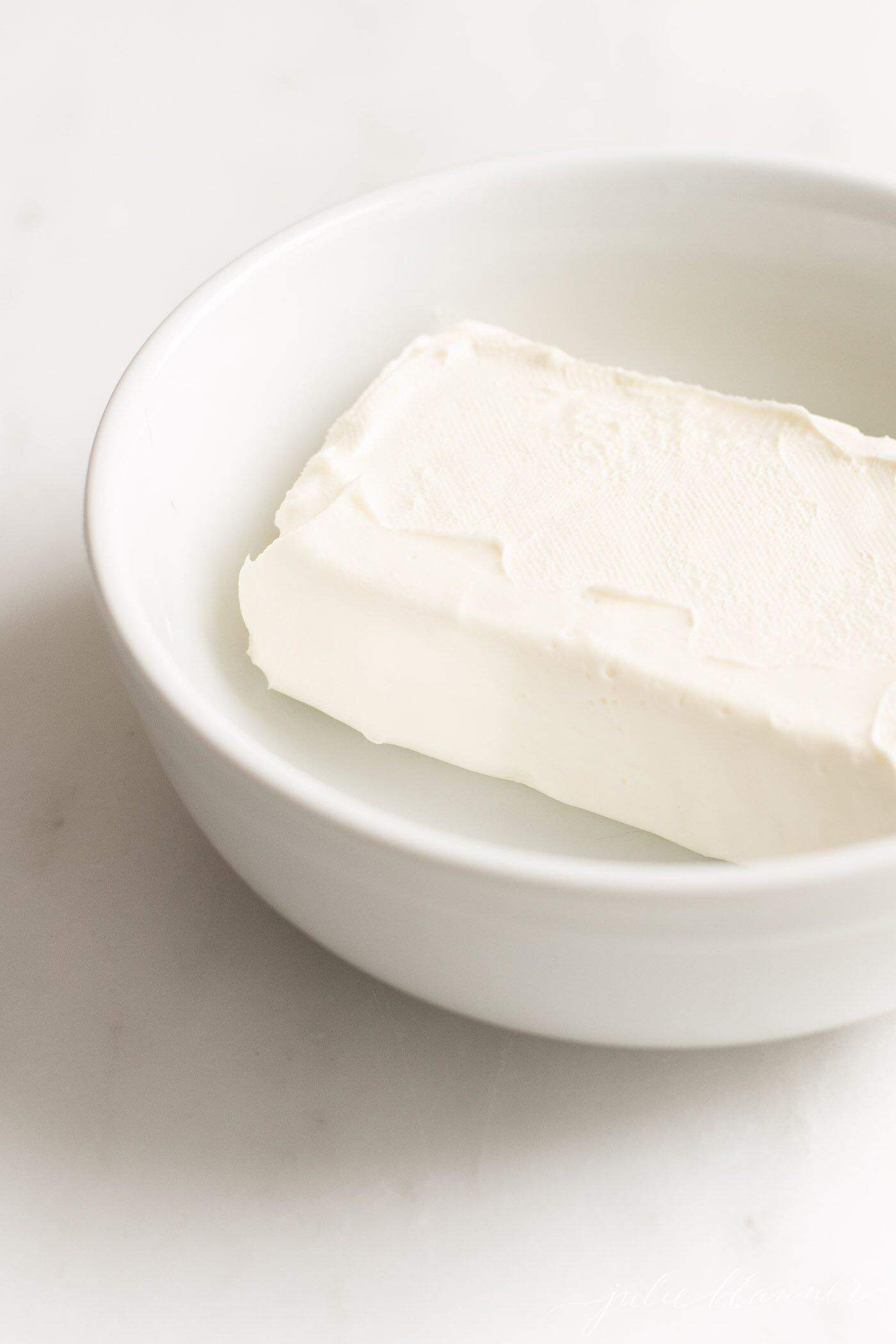 Cream Cheese Recipes
Cream Cheese is a deliciously versatile ingredient! Here are some of my favorite recipes that call for cream cheese. Cream cheese adds a rich depth and balance to any dish, and recipes calling for cream cheese are some of my most popular! You can find no bake cheesecakes, ice creams, appetizer dips that are to die for, and even sweet bread recipes for the perfect brunch side!
Cream Cheese Dessert Recipes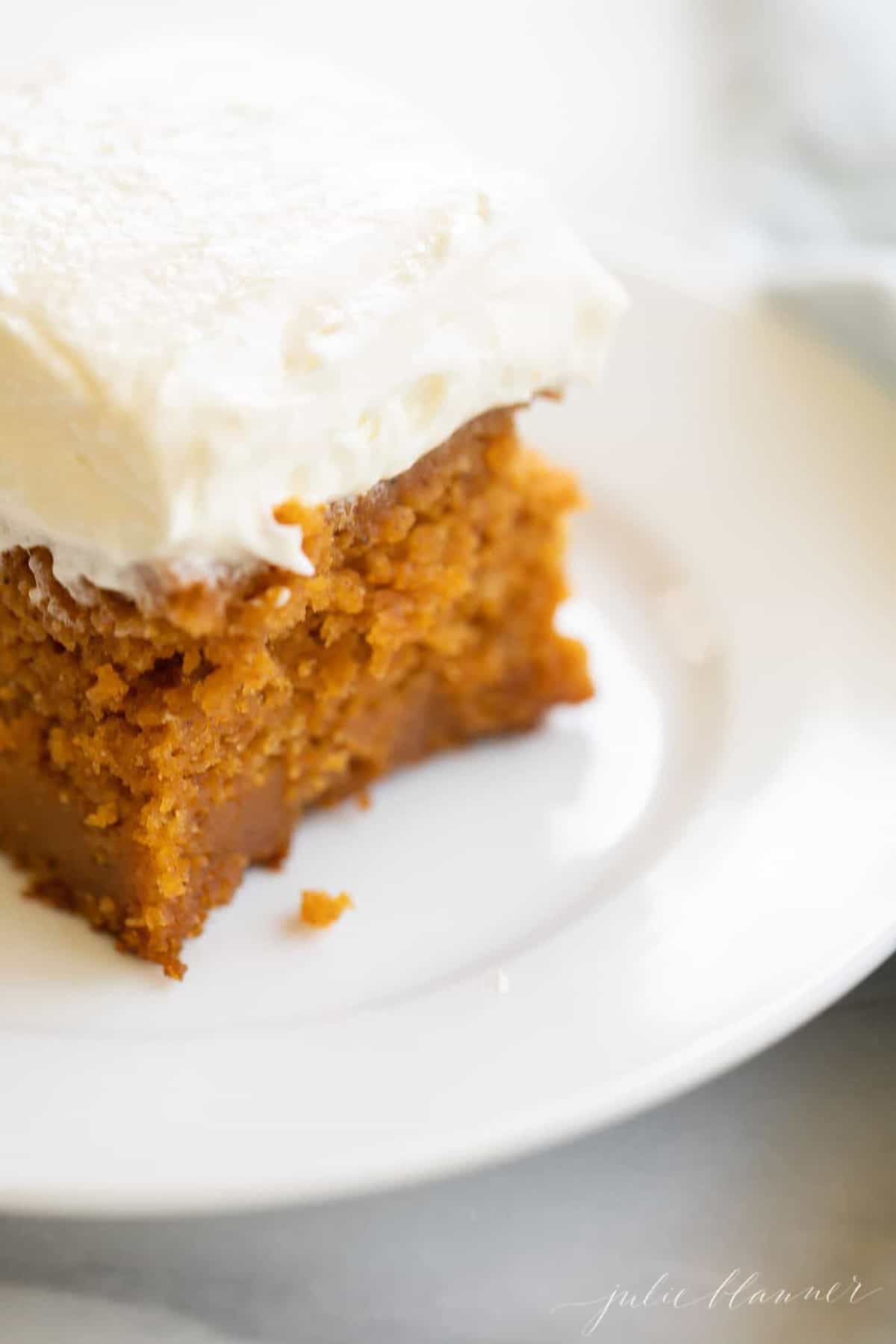 Cream Cheese Appetizer Recipes
I hope these tips are helpful to you! If you try any of these cream cheese softening hacks, please come back and share using my five star rating in the comments below! I love to hear from you!