Get 40 easy and delicious quick bread recipes!
Quick bread is the family favorite that we return to time and again! Quick bread recipes are simple, foolproof and perfect for breakfast, brunch, snacking and appetizers, and of course, dessert.
Are you ready to bake? Let's make some fabulous quick breads!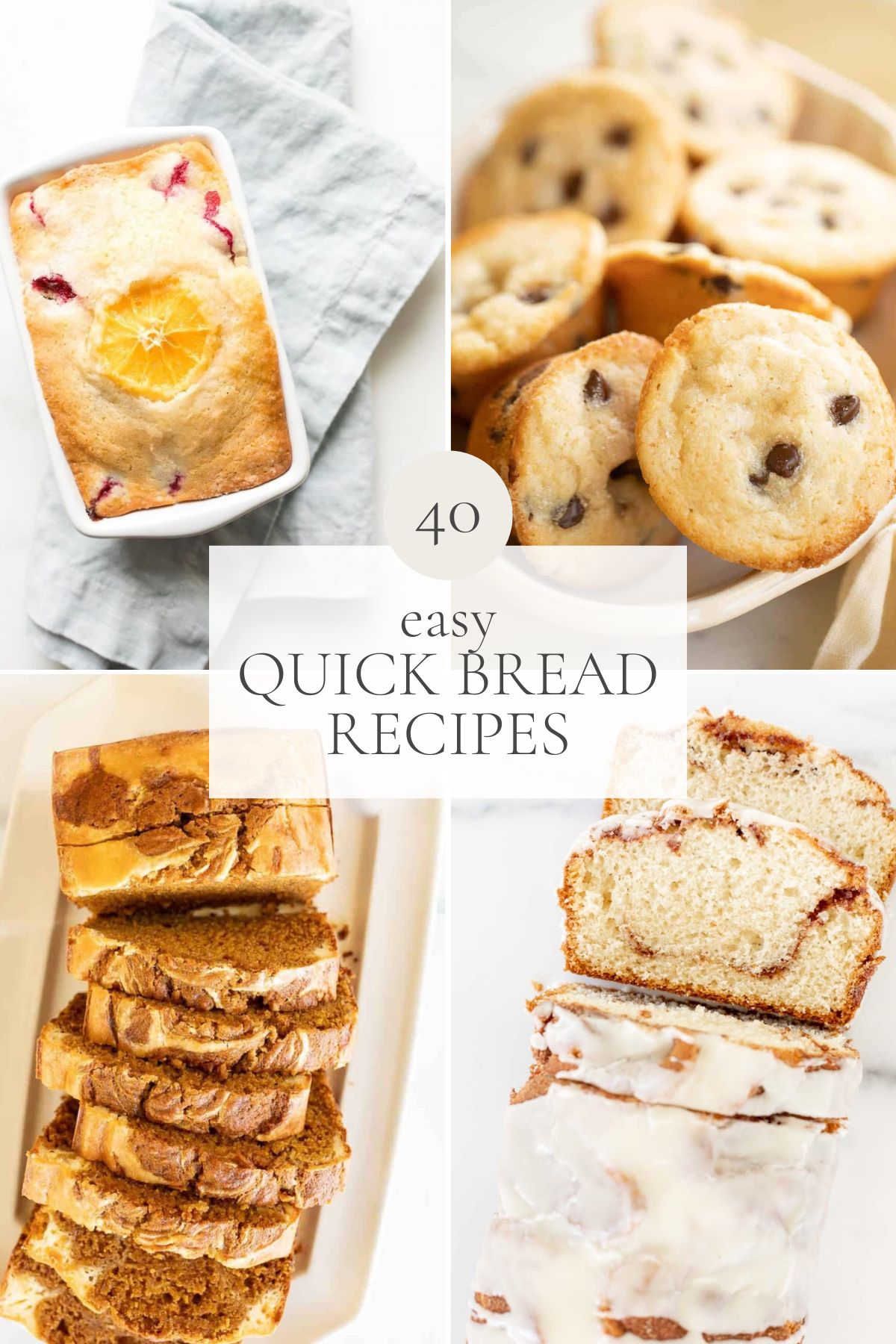 If you're in the mood for baking (and who isn't these days?) I have the solution! Are you ready for this amazing answer to every "what should I make" baking conundrum?
The answer is quick bread. Having a great lineup of quick bread recipes might just change your life! These fast and easy bread recipes are flexible, always easy to customize, and so full of fragrant, warm flavors that will fill your kitchen with joy.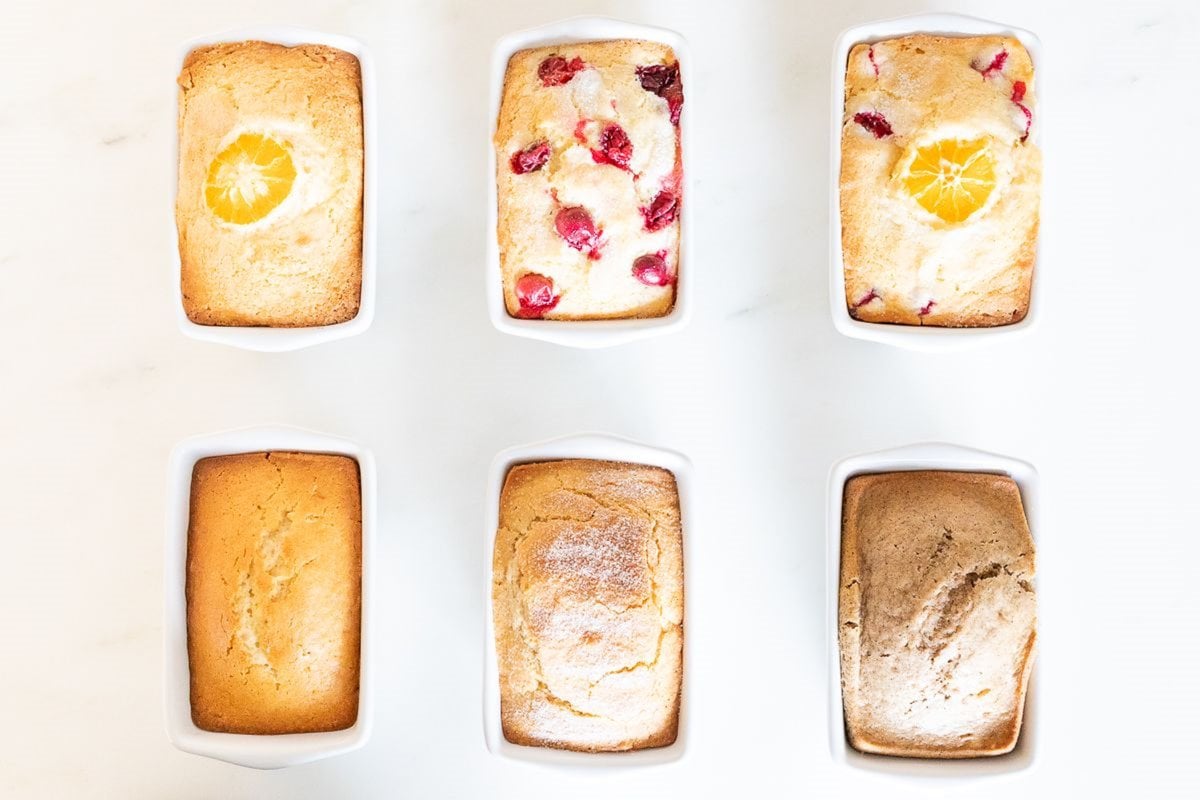 What is Quick Bread?
First… the answer to the most basic question of all – what is it?
Quick bread is basically any bread that uses chemical leavening agents and no yeast required. They have so many advantages over a traditional yeast bread, in my humble opinion.
They come together so quickly and are virtually impossible to mess up!
No real baking skills are required, I promise.
No struggling with temperature and yeast rising, which can be intimidating even for more seasoned bakers.
They can be baked immediately after mixing – no wait time required!
No bread machine required! It's as simple as mixing, baking and enjoying these fast and easy recipes!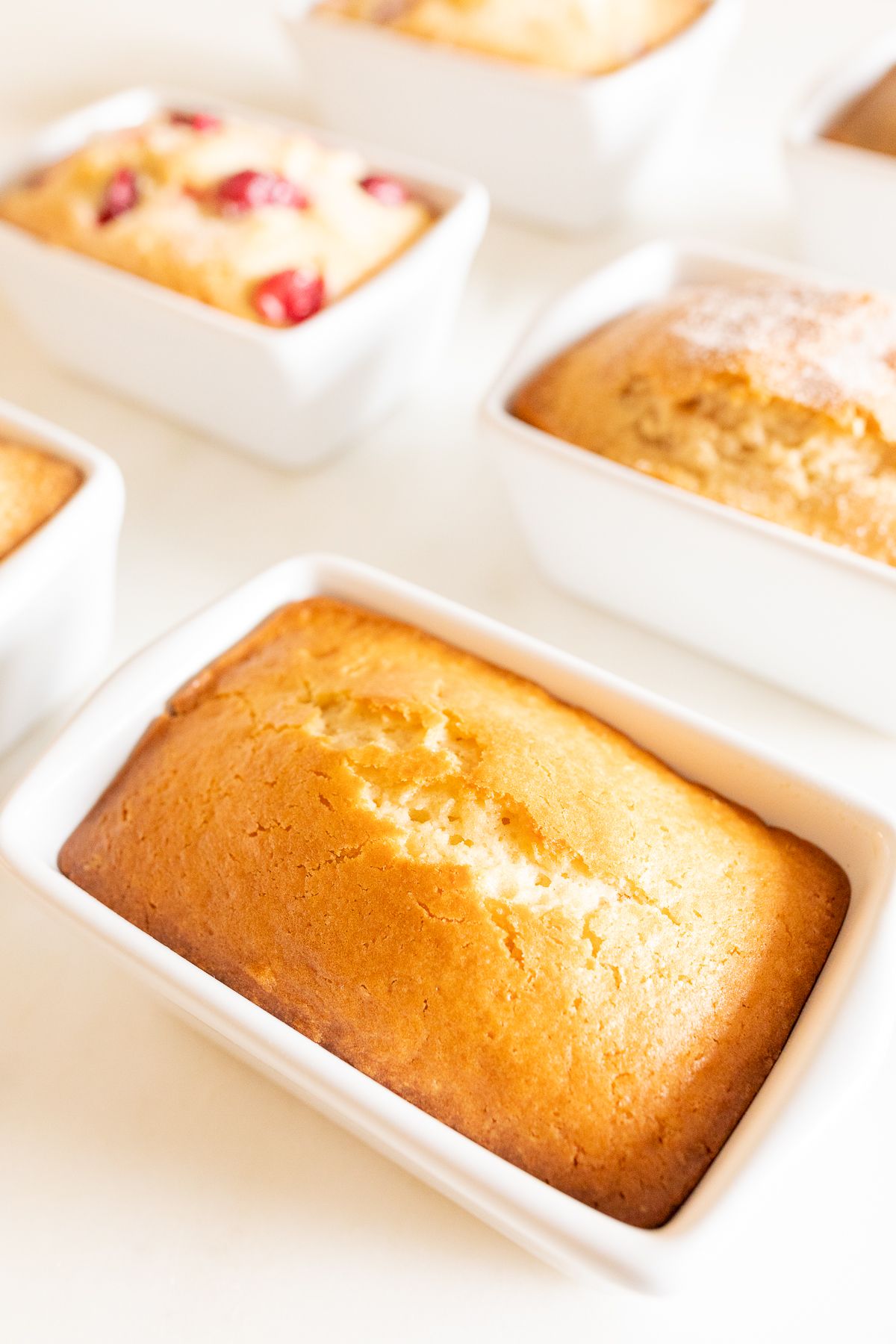 The Ultimate Collection of Quick Bread Recipes
Before we jump into each of the printable recipe links, I'm sharing a few of my favorite tips and tricks with you. These are all the tools you'll need, shared with years of baking experience in mind!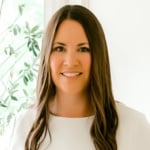 Tips
Baking Alternatives
Mini Loaves – Try these quick bread recipes in mini loaf pans, perfect for gifting! Bake 40 minutes for 6 miniature loaf pans or until a toothpick inserted into the center of the loaf comes out clean.
Make Muffins – If you prefer to make them into muffins, just grease miniature muffin tins and fill each to 2/3 full. Bake 12 minutes.
Make it Ornate – Alternatively, you can also bake it in an ornate loaf pan with the same minimal effort!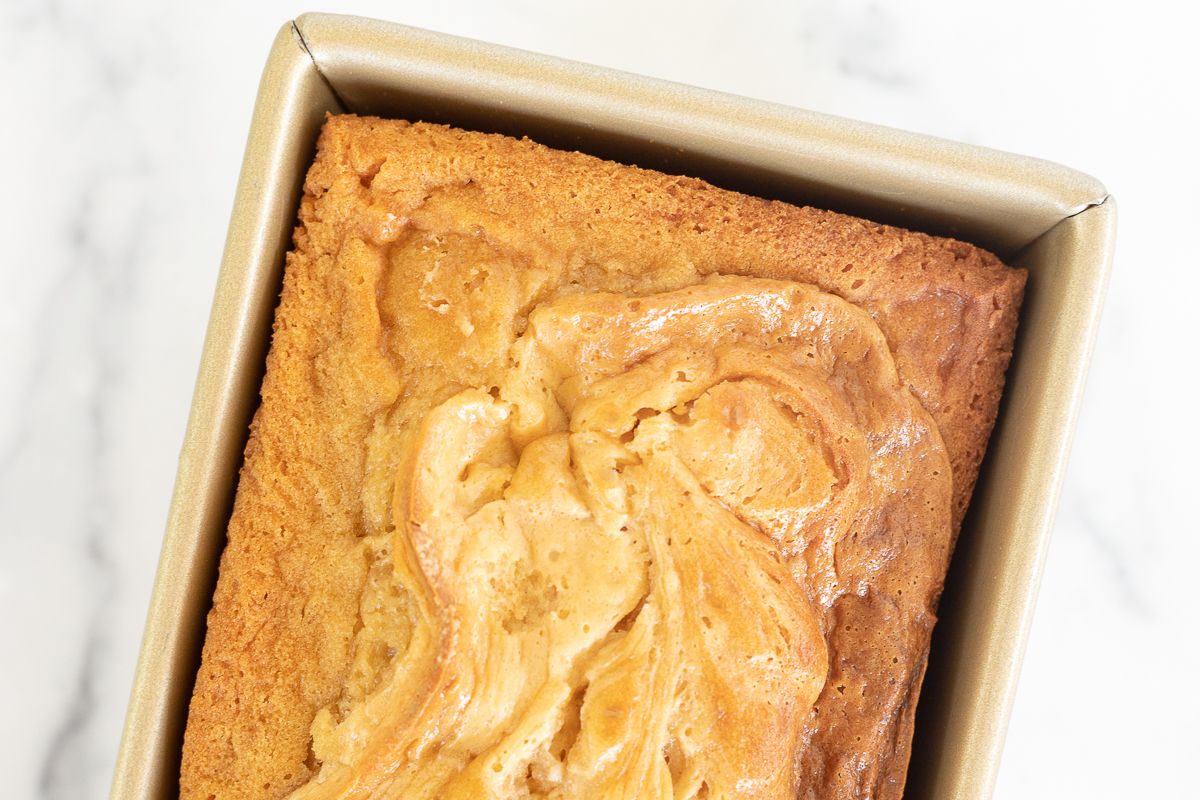 Frequently Asked Questions
How do you get Quick Bread to Rise?
Without yeast, your quick bread will require baking soda or baking powder to rise. Baking soda is a base that requires an acid to activate, and create carbon dioxide in order for your baked goods to rise. Baking powder contains baking soda, plus the acid required to activate and create a rise.
How do you Make Quick Bread Moist?
Several things keep your quick breads moist. Primarily, milk, oil and eggs create the moisture and bind the ingredients together.
Some recipes will even include sour cream, cream cheese or Greek yogurt for an added boost.

Of course, many of the additions to my sweet bread recipes create additional moisture! Chocolate chips, other candies, fruits and more can add a moist bite of texture.
40 Incredible Quick Bread Recipes
The ultimate basic quick bread – this is the recipe that started our addiction many years ago!
Sweet Bread is so incredibly easy to make and only takes 5 minutes hands on time. This easy Sweet Bread recipe requires only staple ingredients: sugar, flour, baking powder, salt, eggs, milk and vegetable oil!
It's easy quick bread recipe for breakfast, snack or dessert that also makes a beautiful neighbor, hostess or holiday gift!
It's the ultimate breakfast + snack + dessert combo… it's chocolate chip bread. With a tender crumb and the perfect balance of textures, this chocolate chip loaf is great for a gift, too!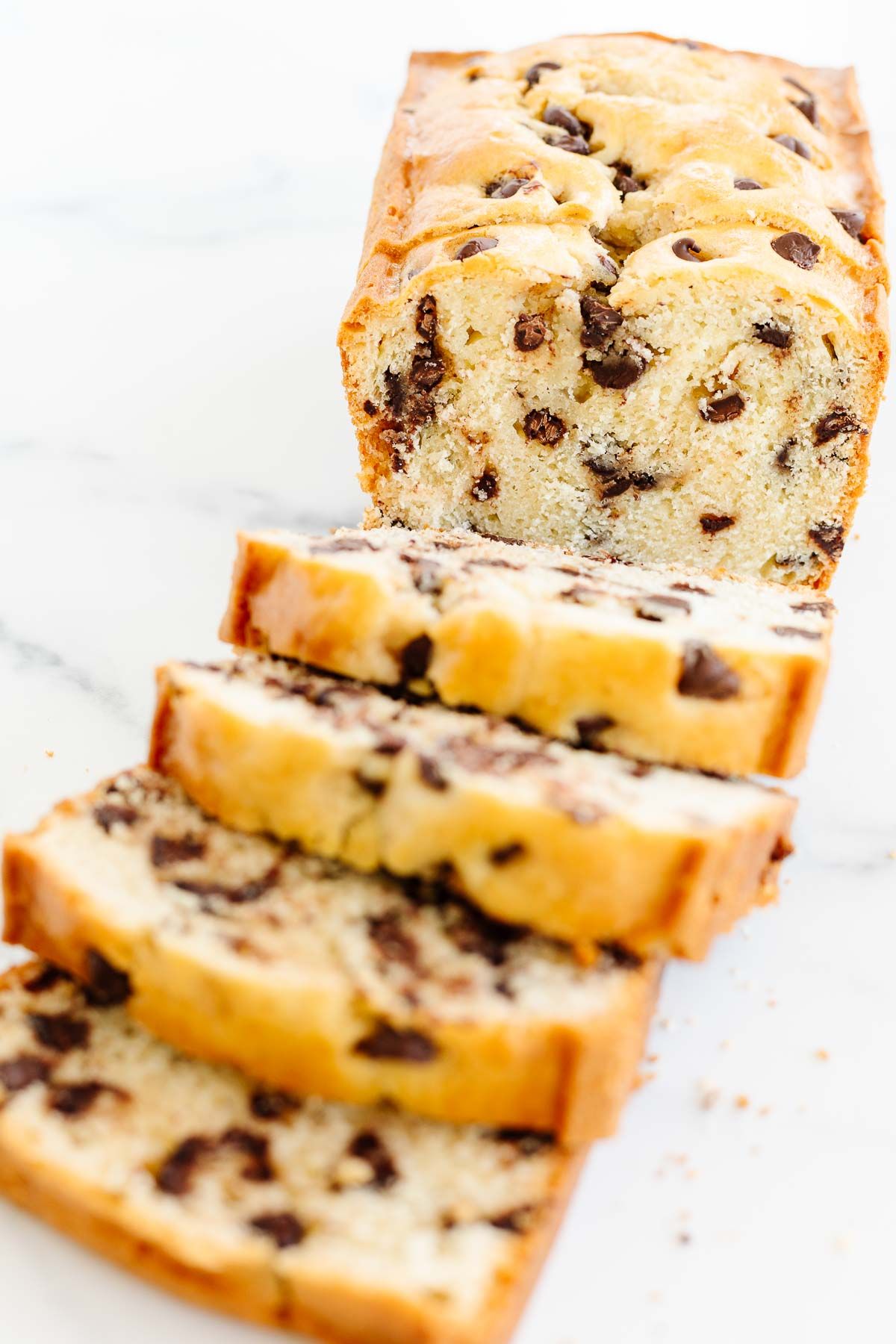 This brown sugar bread recipe is full of flavor and incredibly easy to make. A no yeast bread made with staple ingredients and just 5 minutes hands-on time!
Don't waste brown bananas! Turn them into a delicious banana bread! Creaming the butter and sugars gives this bread incredible volume and texture without leavening agents.
It creates air pockets inside the batter that expand when the bread is baking, lifting it to make a soft and tender crumb.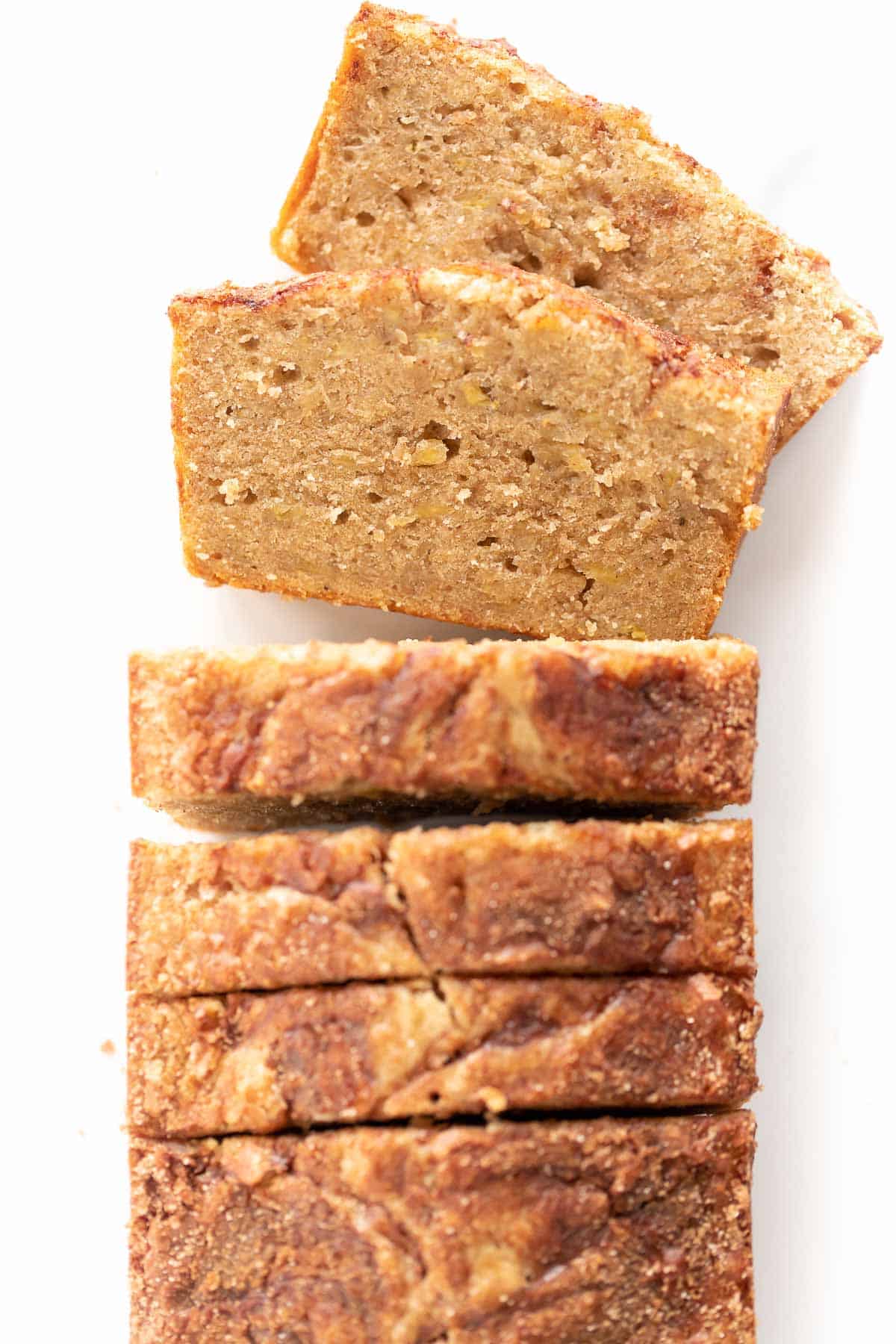 This Apple Cinnamon Bread is the most delicious taste of fall. With the flavors and warmth of sweet baked apples and cinnamon, it will fill your home with fragrance as it bakes!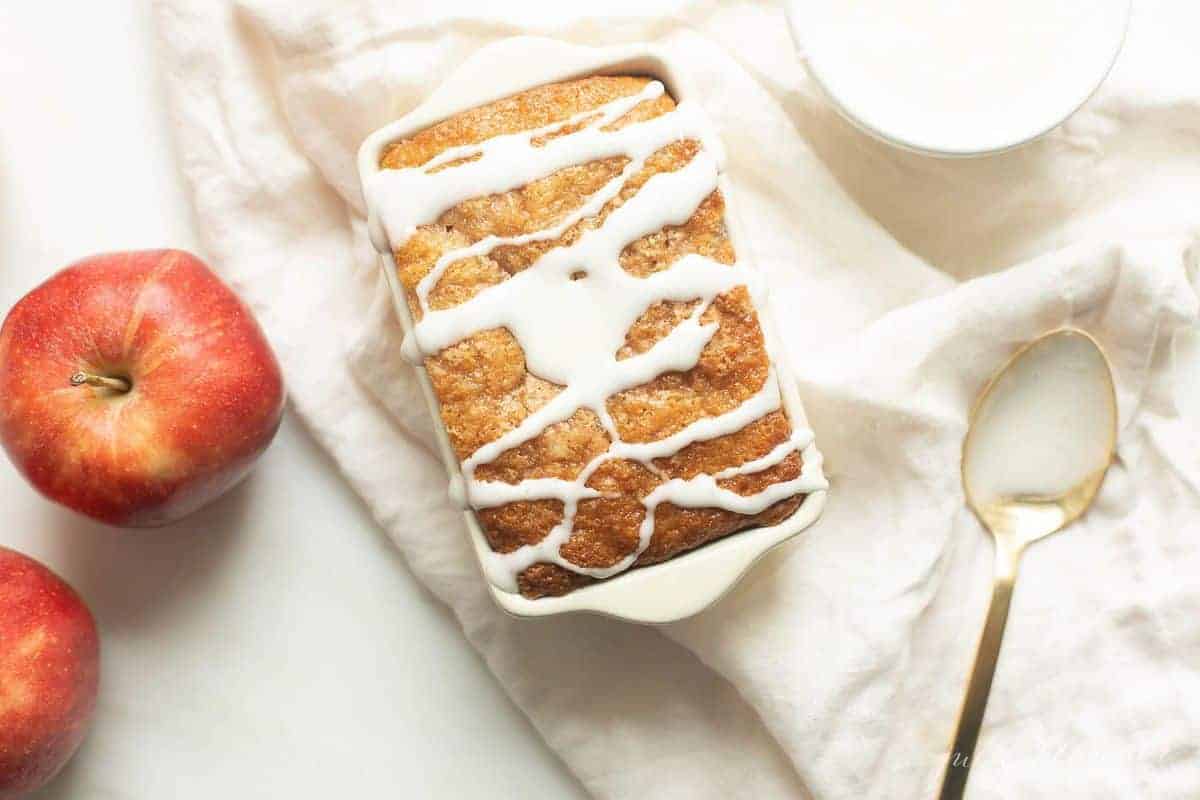 This poppy seed bread recipe is dense, decadent, and so simple to make. The addition of poppy seeds give this quick bread recipe a nutty, delicate texture your family will love!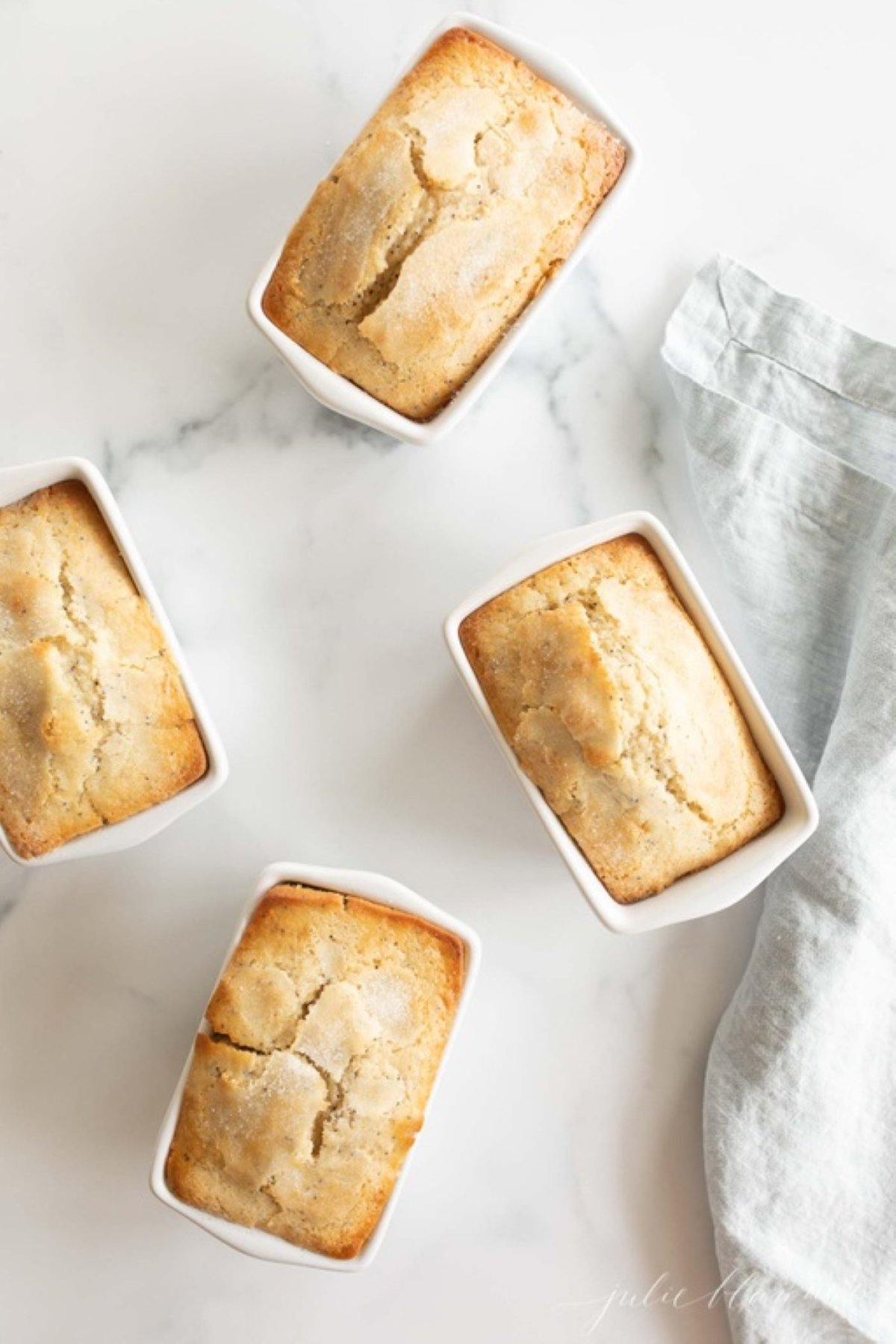 Delightfully easy and moist Strawberry bread recipe made with staple ingredients in just a few minutes hands on time!
You can add a little glaze or leave it just as it is – it's so simple and yet feels so special, bursting with strawberry flavor.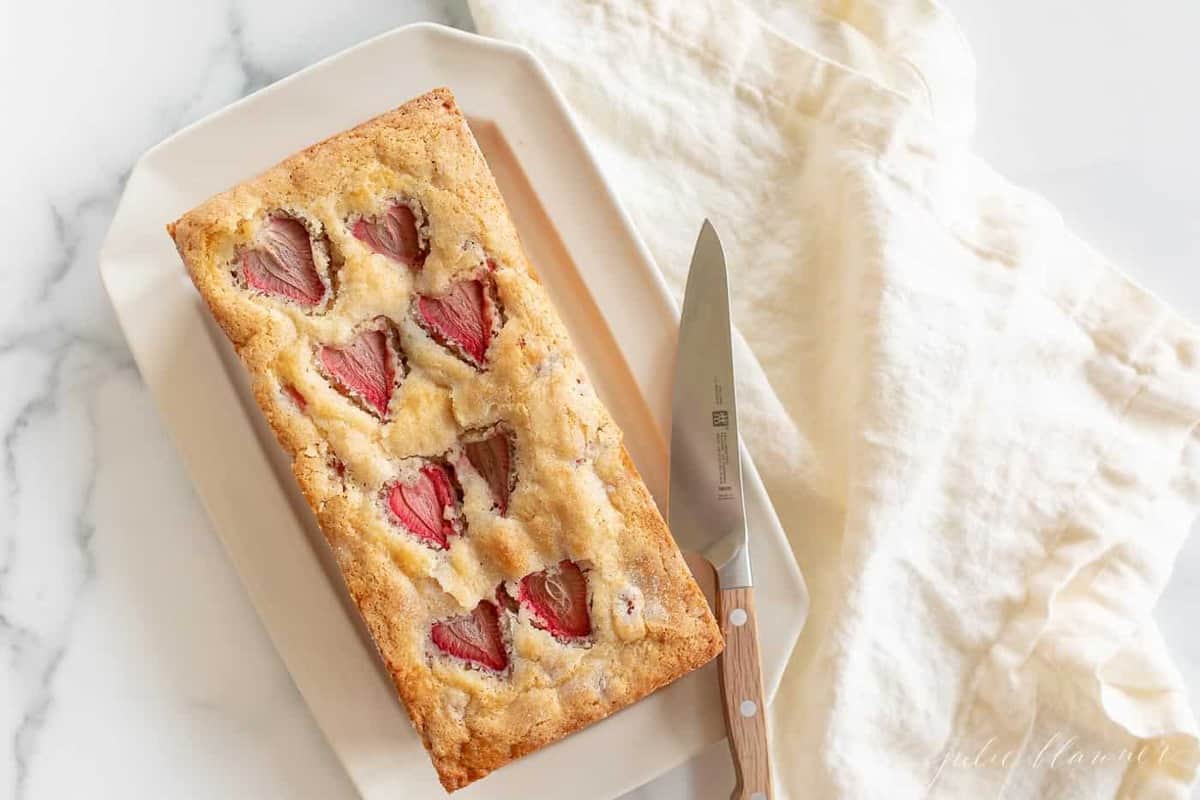 Lemon Poppy Seed Bread is a delightfully moist bread with a touch of tart lemon flavor, bursting with delicate, nutty poppy seeds!
It takes just five minutes hands on time and a few simple ingredients to make 6 miniature loaves for gifting or two large loaves.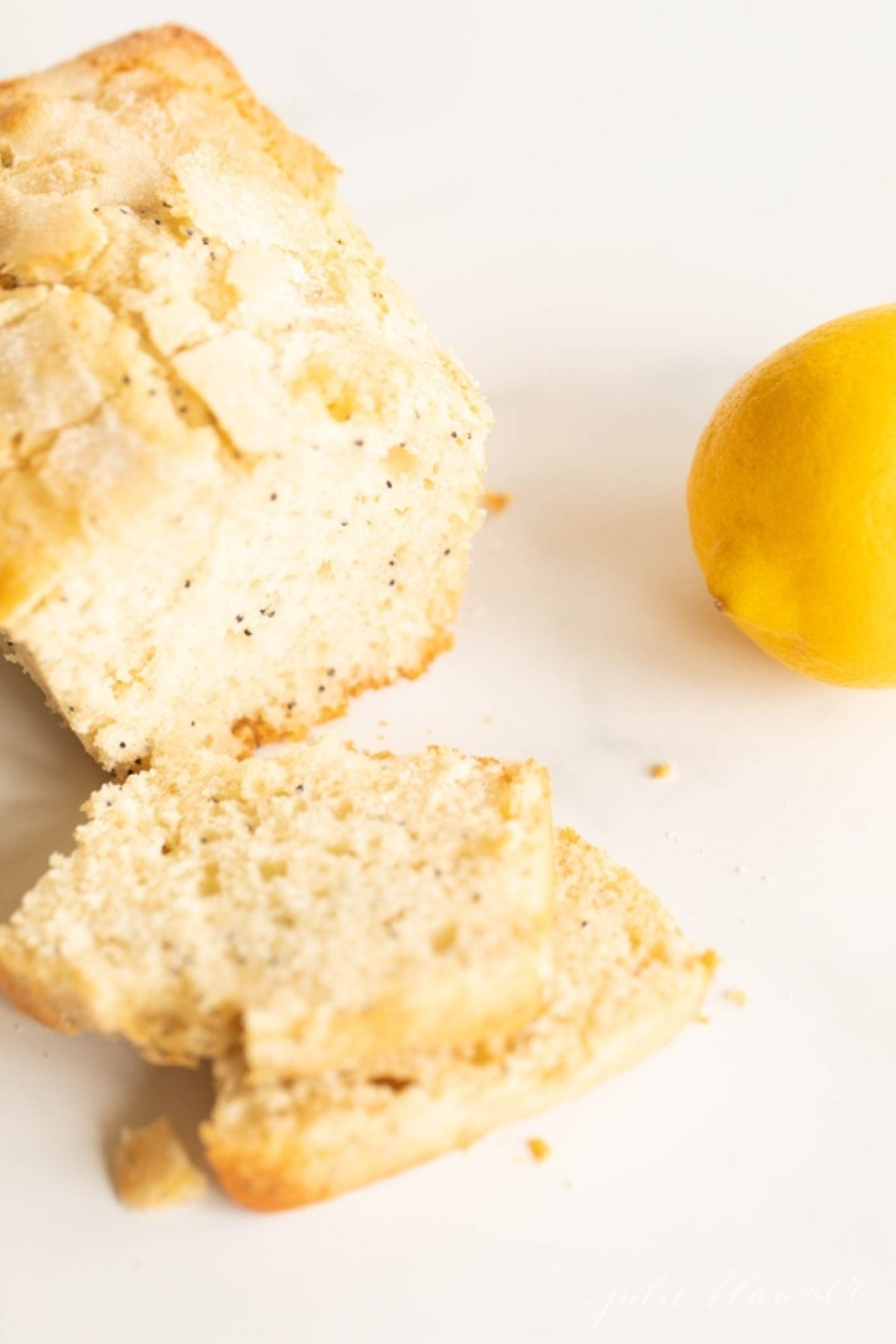 An easy Cinnamon Bread Recipe that is perfect for breakfast, snacks and gifting to friends, neighbors and co-workers! This Christmas bread makes a beautiful gift wrapped into inexpensive giftable loaf pans.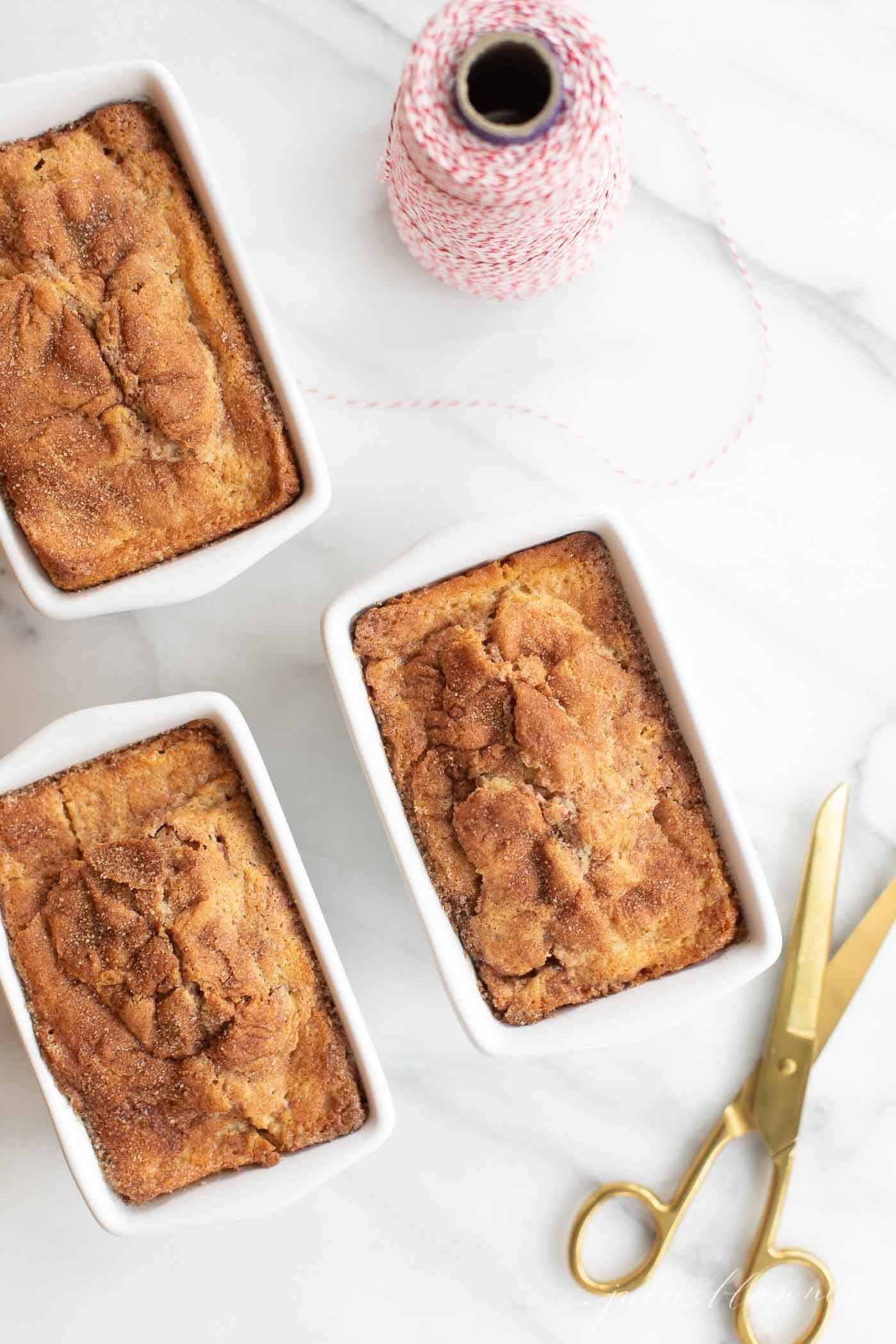 A Gingerbread Loaf is a sweet bread with a little sugar and spice! This easy Gingerbread Loaf recipe that's so moist and delicious and will make your home smell like Christmas! A quick bread recipe that's perfect to gift to friends and family during the holidays.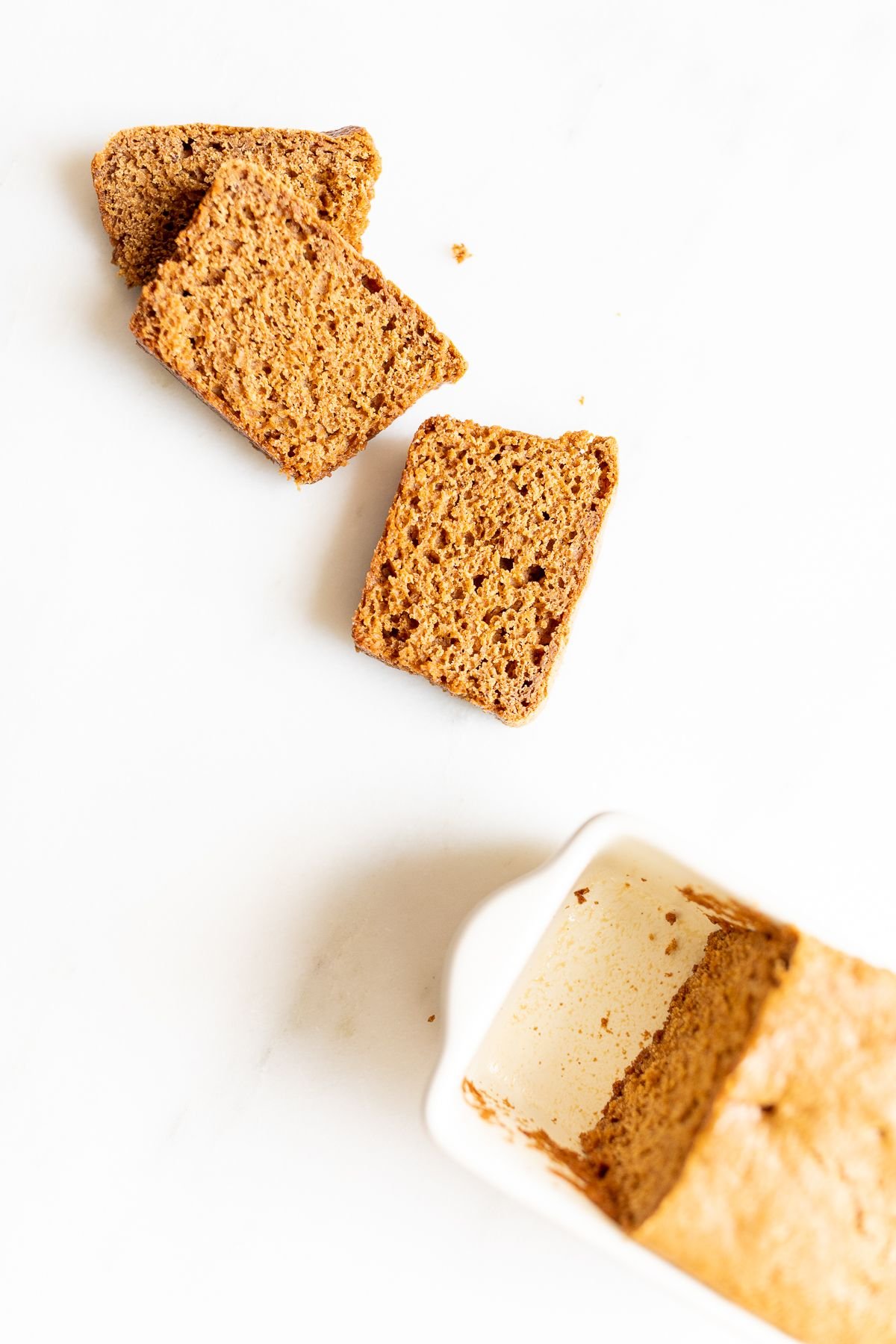 Almond Bread is a moist quick bread for breakfast, snack or dessert. It requires only staple ingredients and takes just 5 minutes hands on time to make!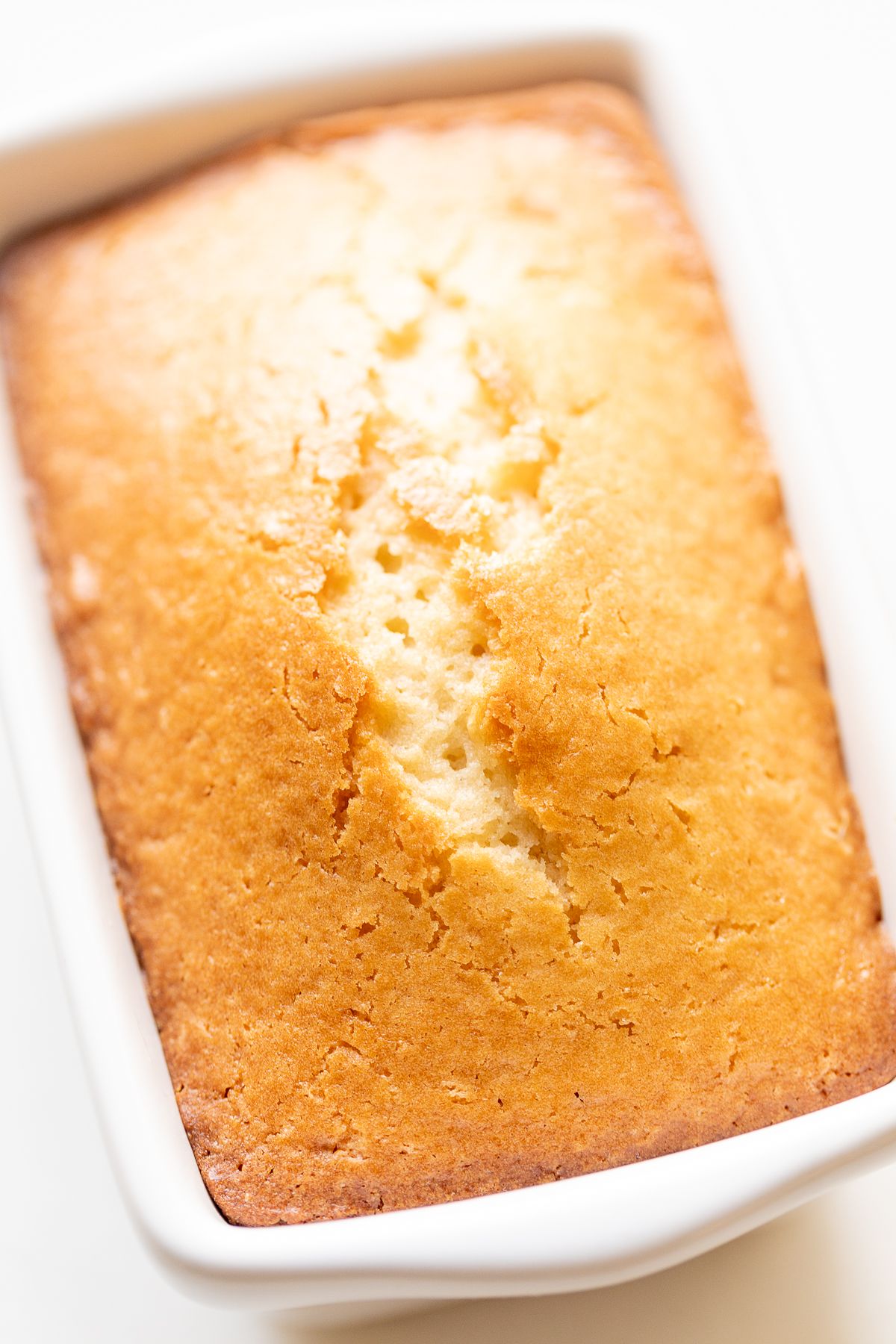 Cranberry Orange Bread is a delicious and festive twist on my Sweet Bread recipe. The addition of cranberries and orange zest elevate it into an elegant Christmas Bread for breakfast, brunch, snacks and gifting. It takes just 10 minutes to prep this quick bread recipe.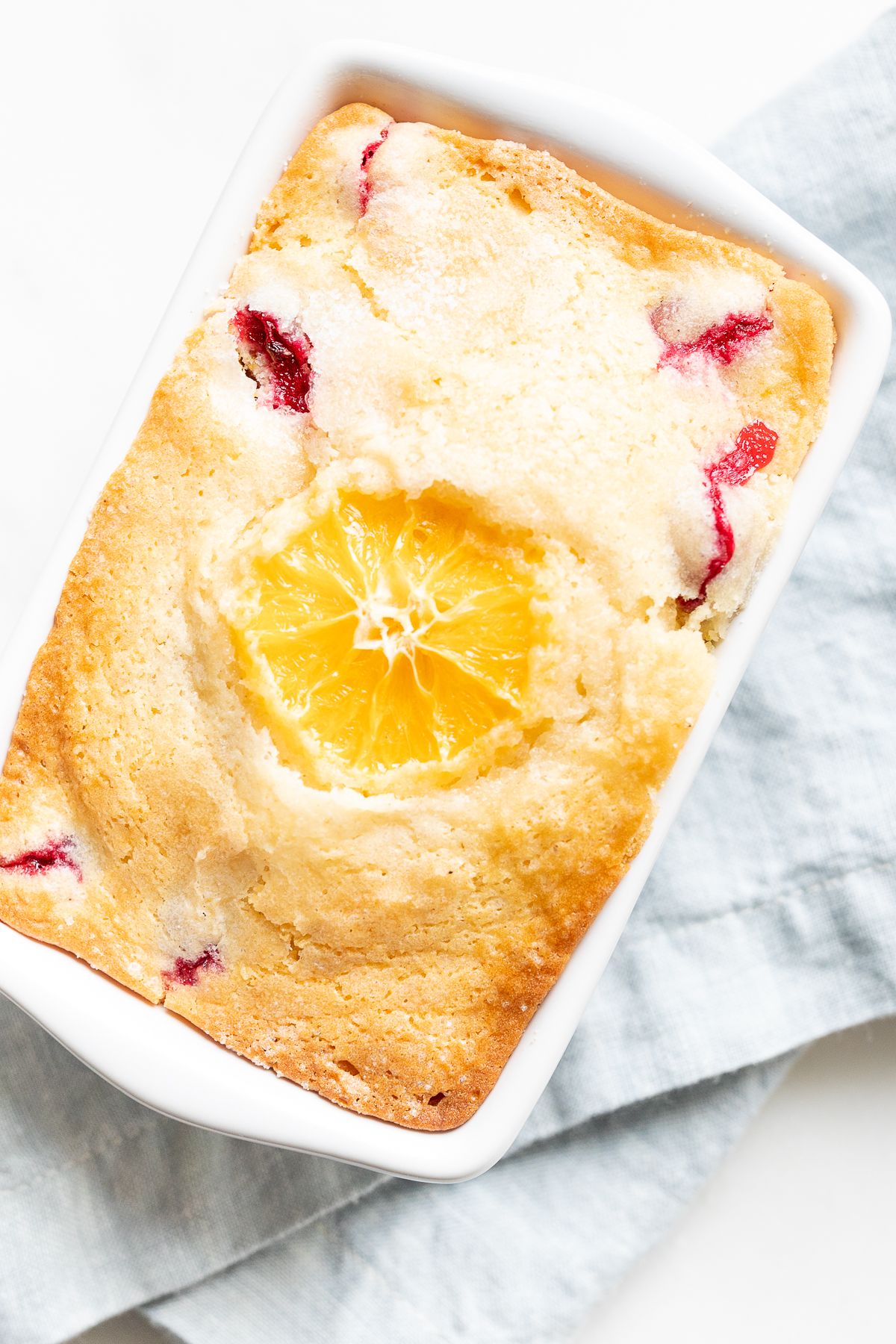 Latte Bread will fill your home with the most beautiful aroma. It's moist and dense with a subtle espresso flavor that latte lovers can't get enough of! This no-yeast bread (which can also be called Espresso Bread) is made with just a few staple ingredients and espresso powder, in just a few minutes!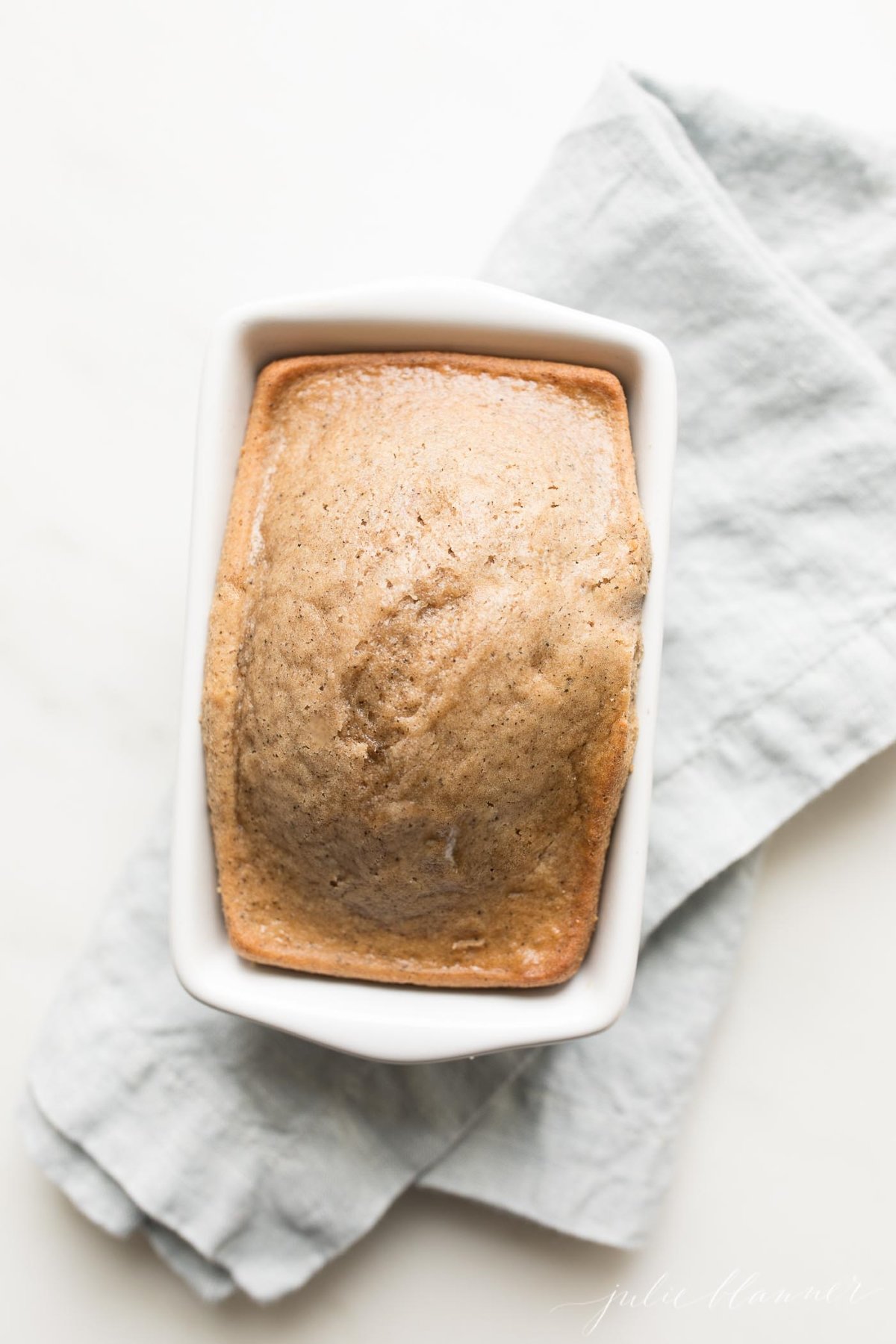 Easy and beautiful sweet Orange Bread recipe that takes just 5 minutes hands on time and a few staple ingredients.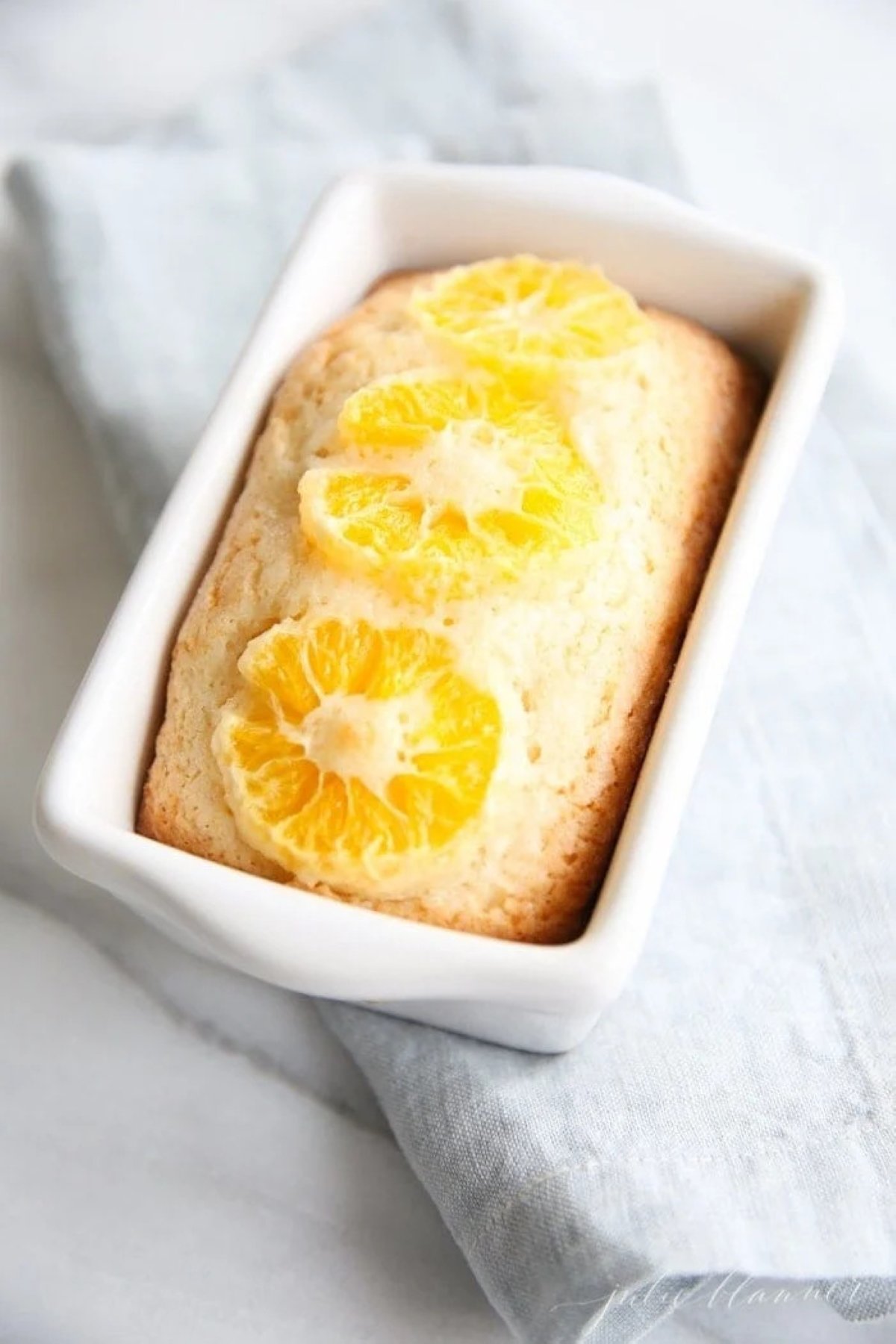 This sweet cranberry bread makes a great breakfast, snack, dessert and a beautiful edible gift yielding 6 miniature loaves per batch! This amazing quick bread recipe takes just 5 minutes hands on time!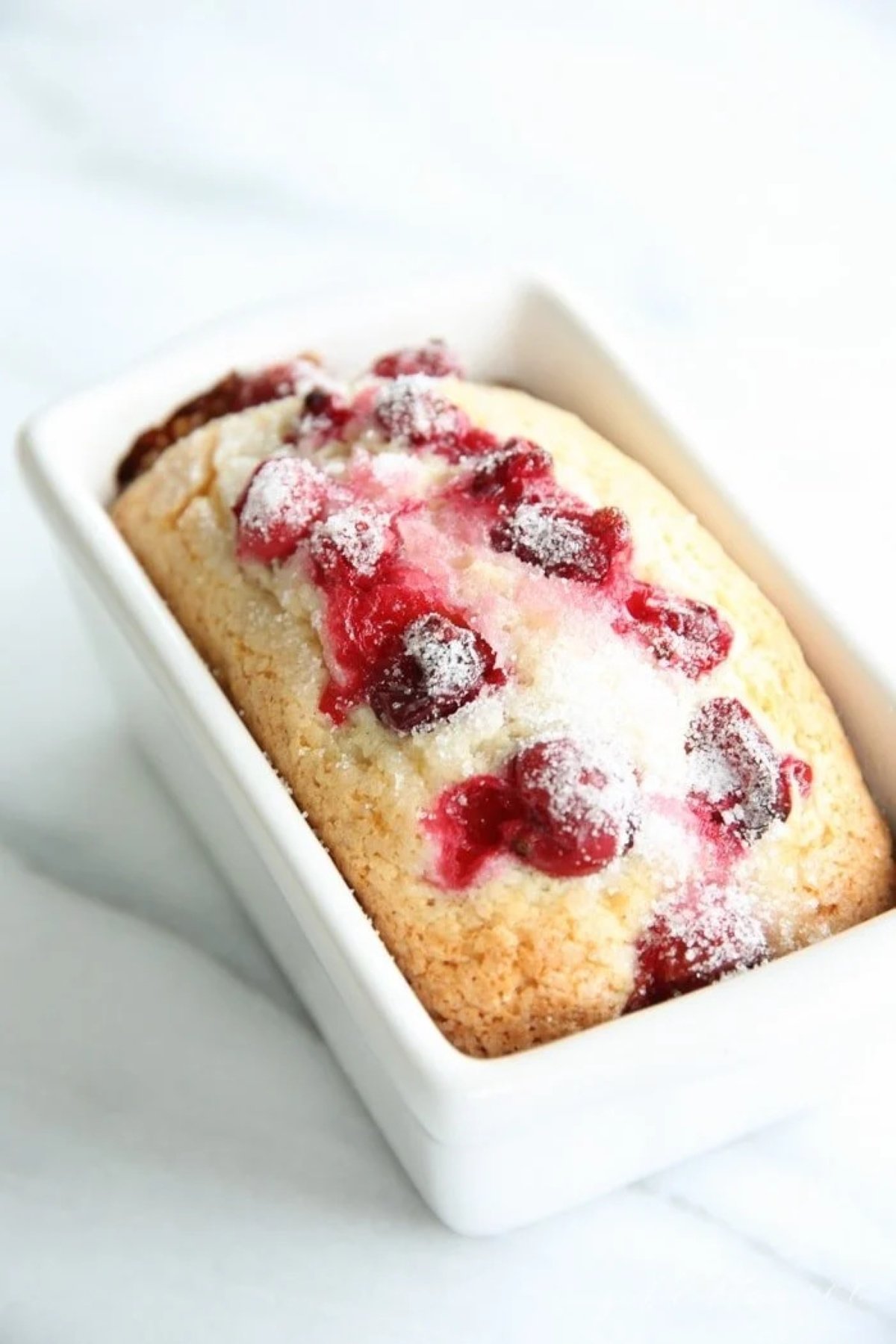 Incredible cinnamon roll bread recipe that takes just 10 minutes to make with little effort and no yeast! It makes the best breakfast, dessert or gift.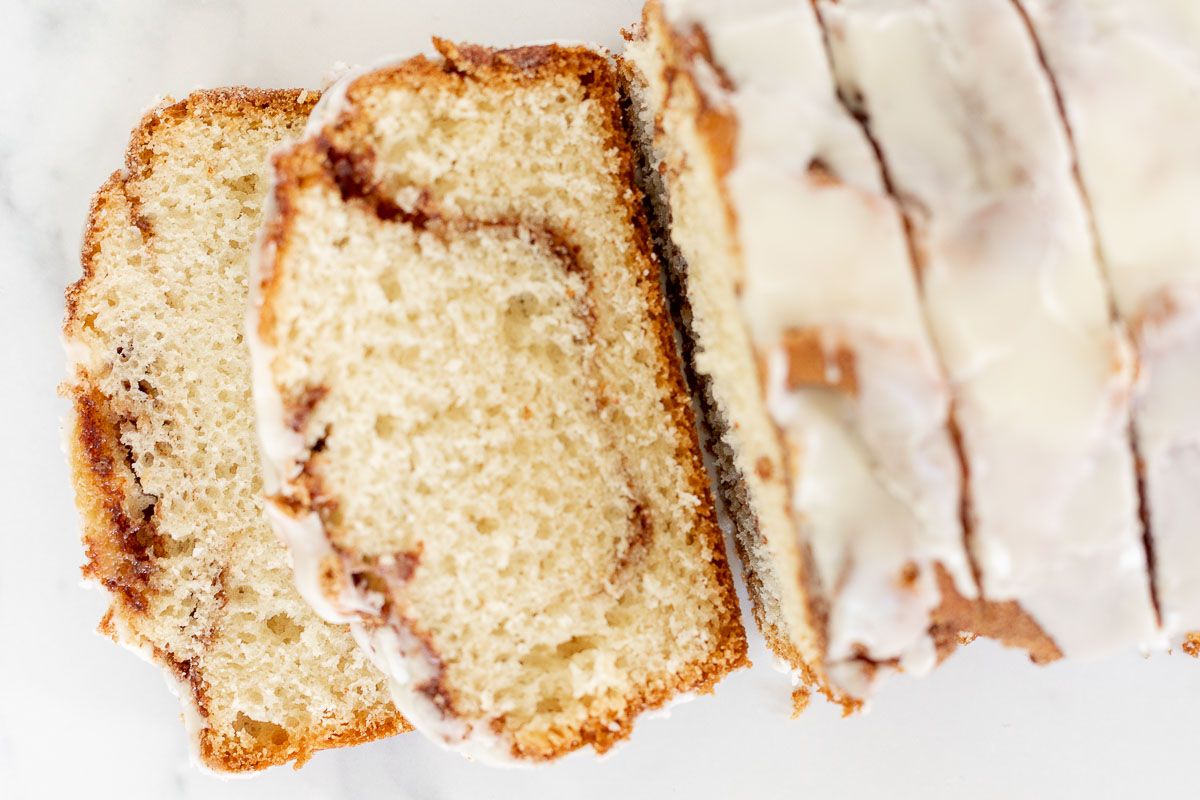 My motto is, life is more fun with funfetti, so I created this easy Funfetti Bread recipe for the girls to enjoy.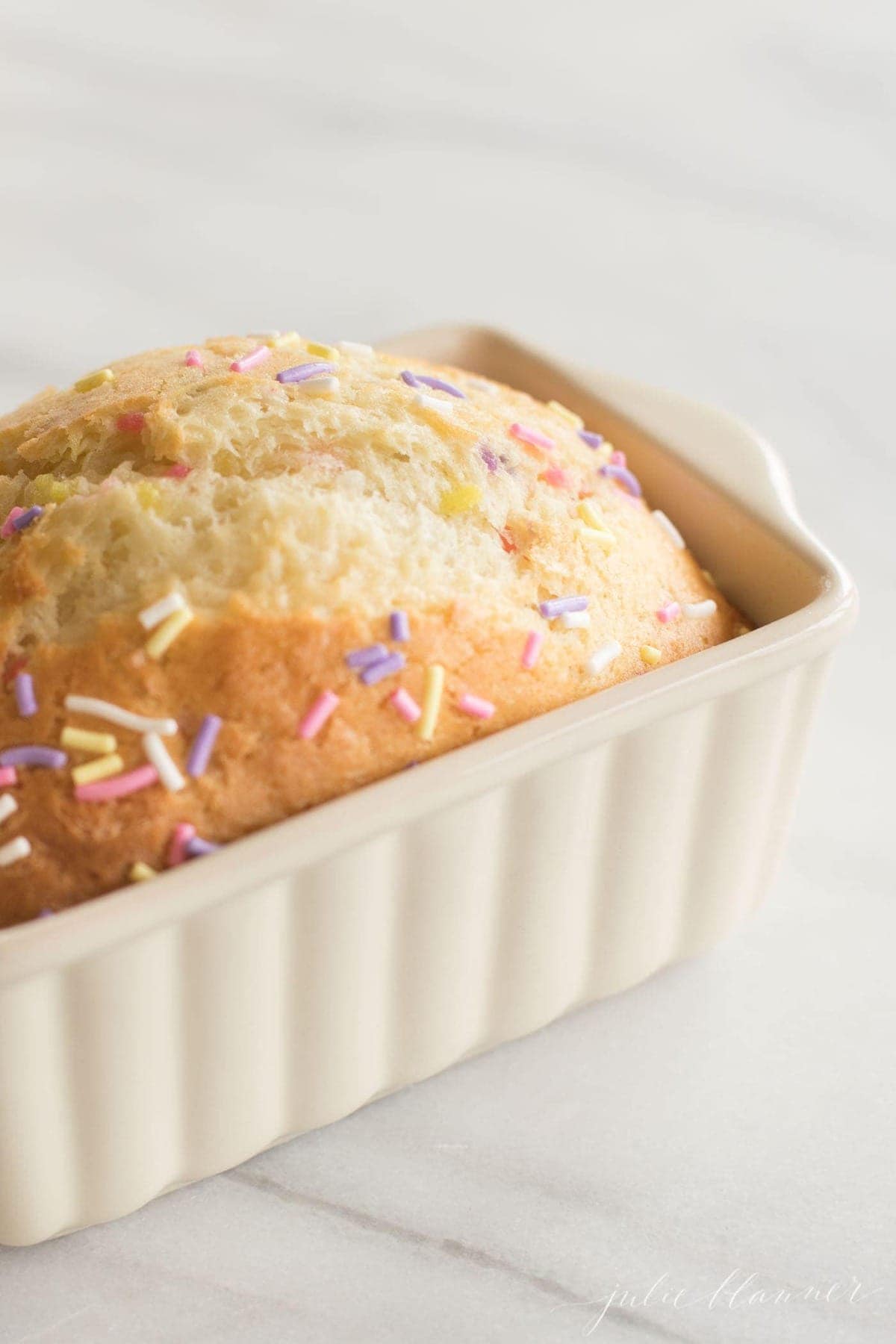 If you're a lemon lover, not much is more delicious than the refreshing scent and flavor of an easy Lemon Loaf. This simple Lemon Bread is decadent and divine, full of lemon flavor!
This easy Lemon Bread Recipe takes just 5 minutes hands on time and makes a beautiful breakfast or gift!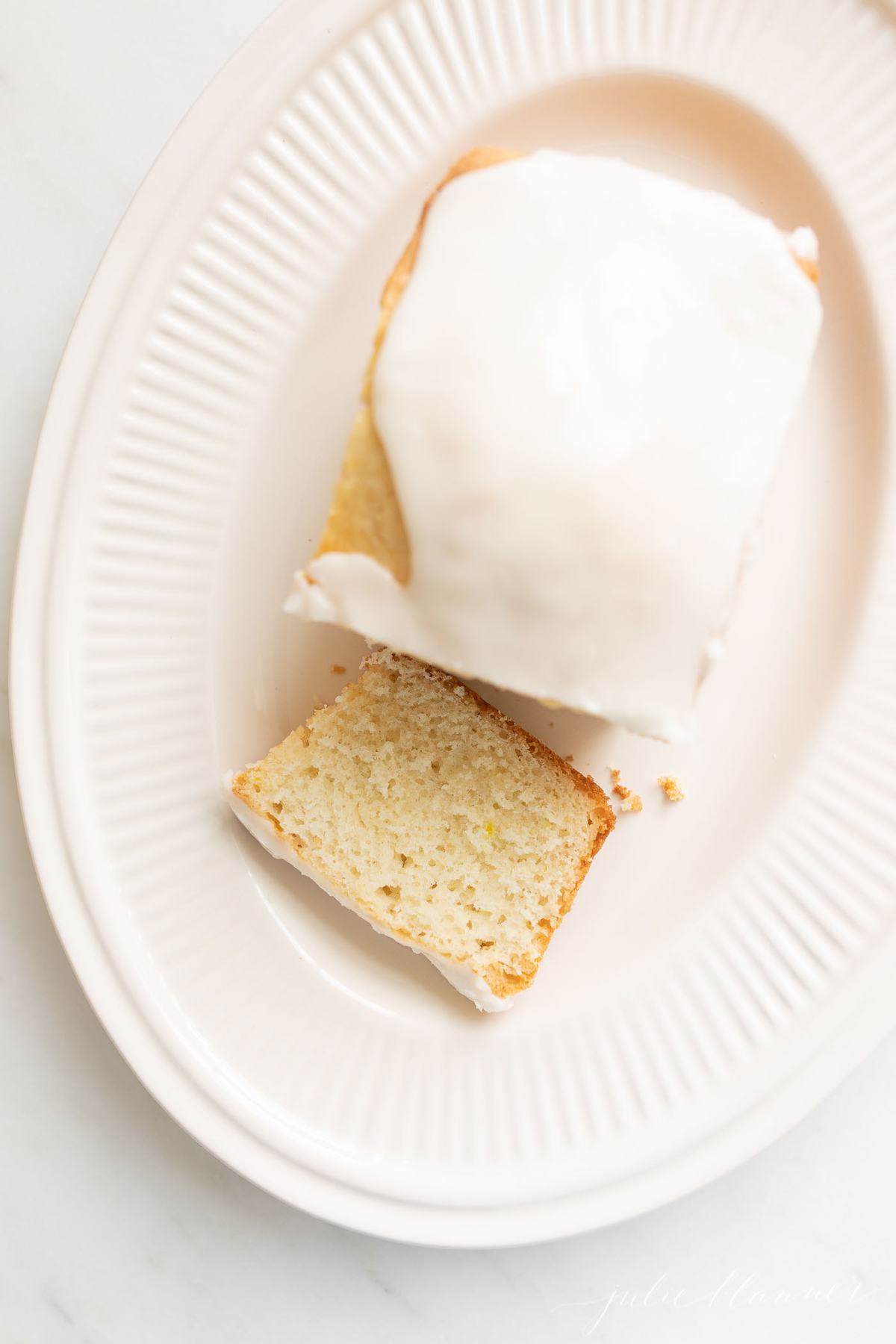 Blueberry Bread is a quick bread made in just 5 minutes without yeast! You'll love this easy Blueberry Bread Recipe. It's perfect for Saturday mornings, Easter and Mother's Day brunch and so much more!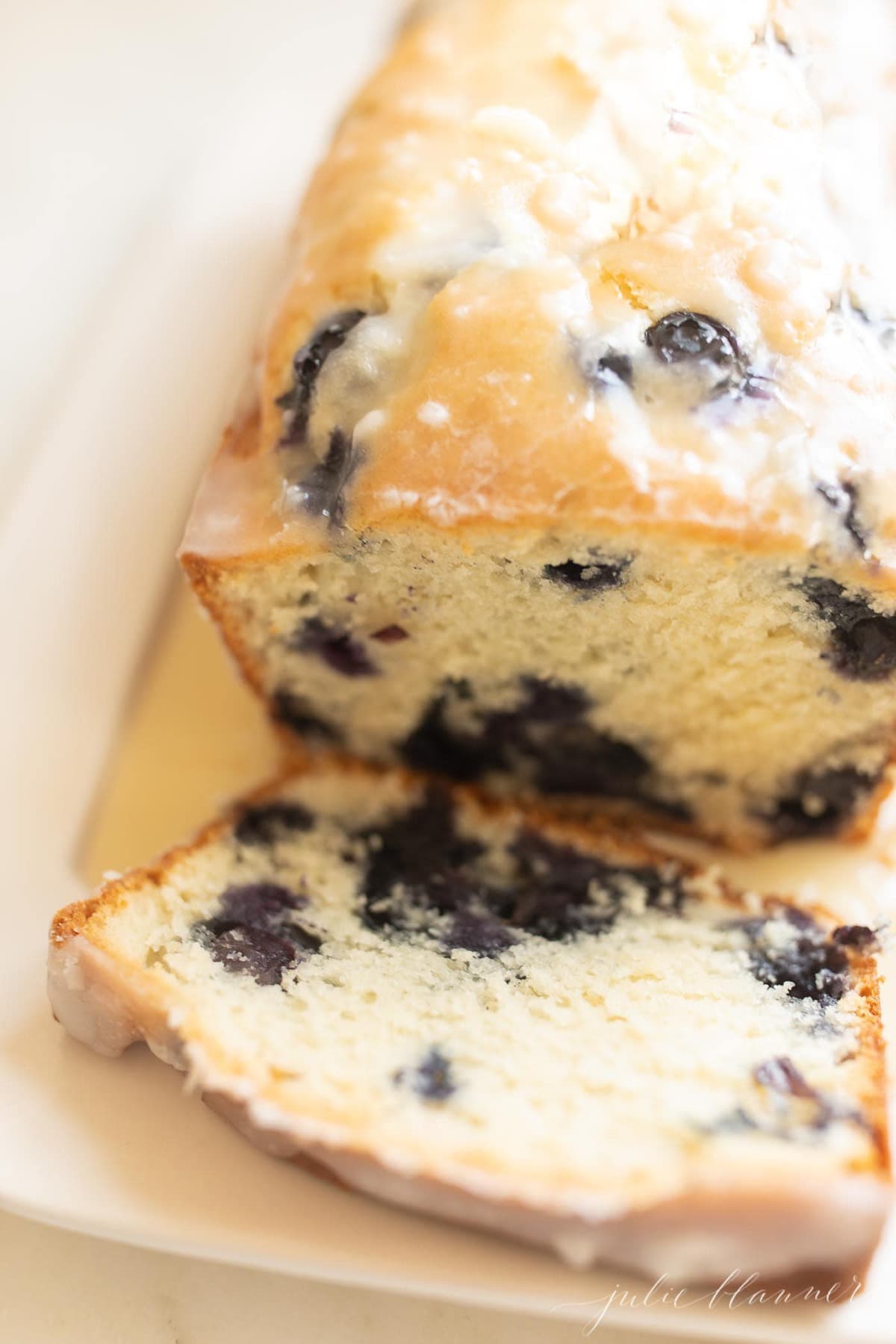 This sweet carrot bread is the best carrot cake, in bread form. Carrot cake bread is easy to slice, serve and most importantly, enjoy! This carrot cake loaf is covered in a delicious cream cheese glaze for the perfect cake to frosting ratio!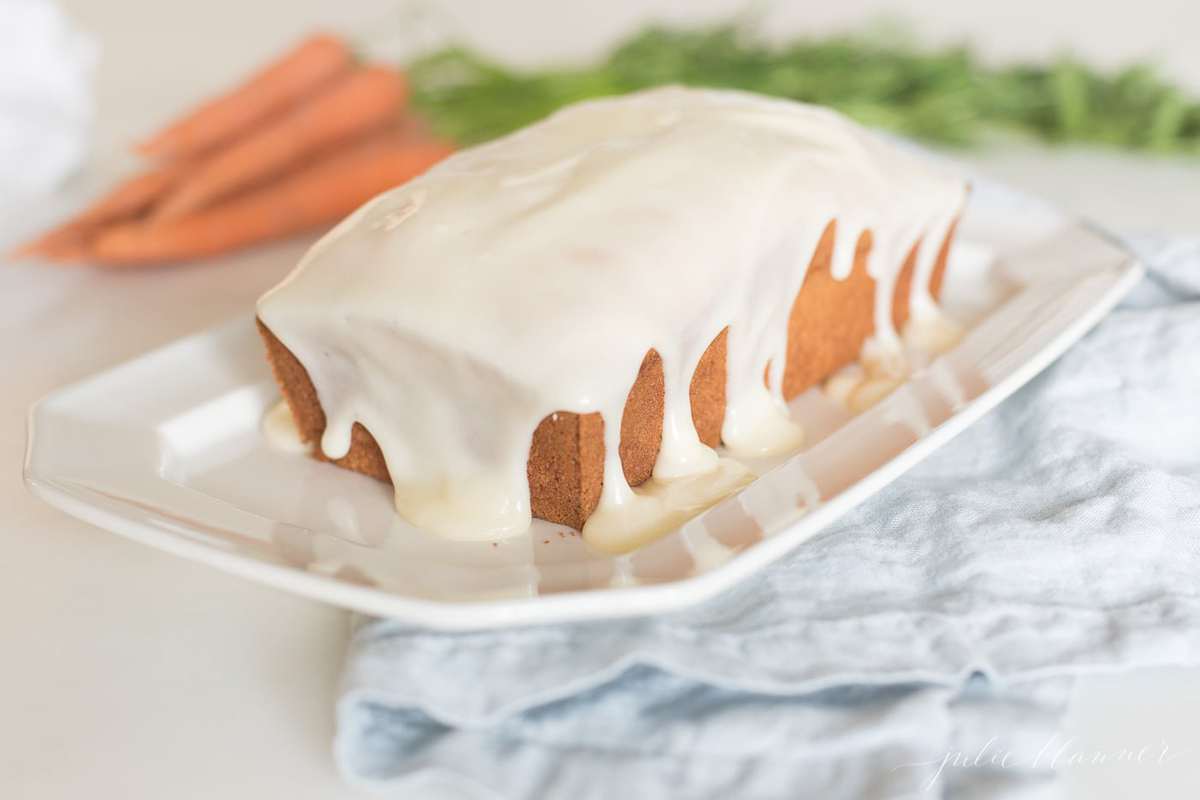 Cookies and cream bread is our favorite chocolate sandwich cookie in delicious bread form! It's perfect for breakfast and dessert! This sweet quick bread recipe is straight forward to make with simple pantry ingredients.
This Quick Caramel Cream Cheese Bread is so good you'll wish you had it every day. The ultimate cheesecake bread recipe is easier than you might think. It's perfect for breakfast, get togethers and of course, dessert!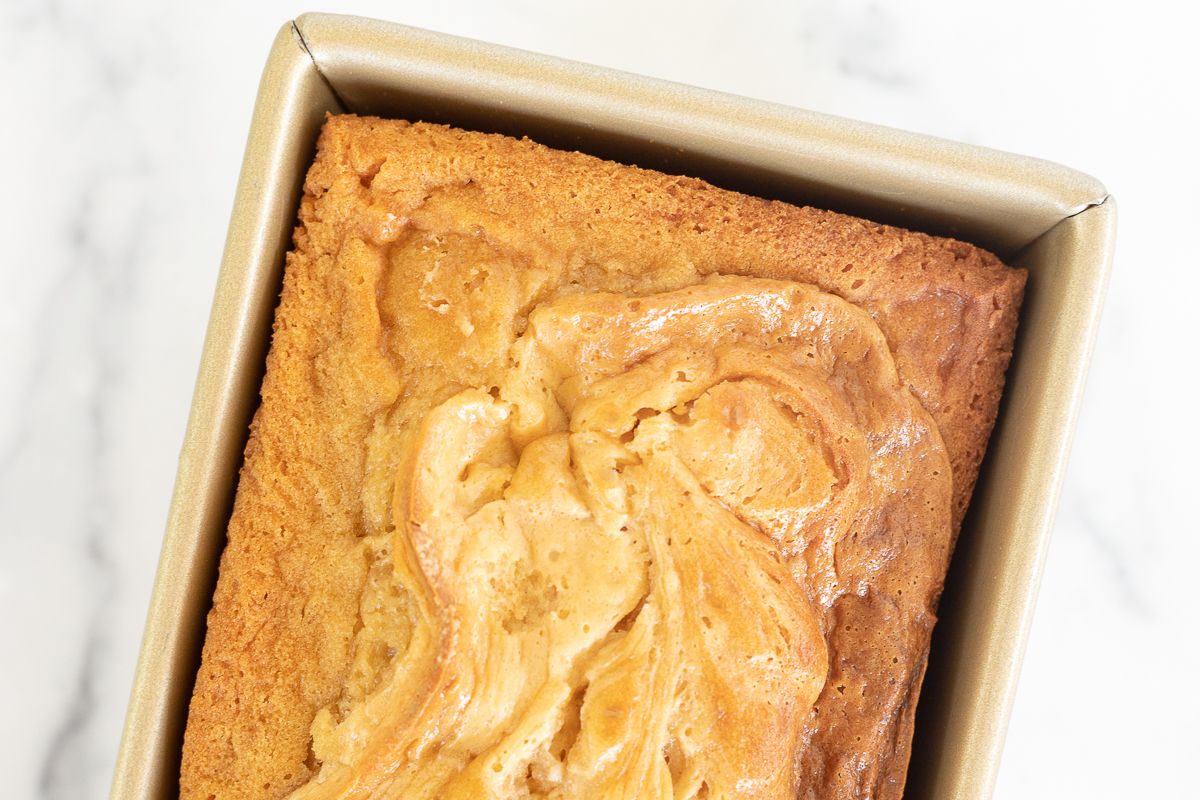 Quick Bread Muffin Recipes
Muffins are just a quick bread in a cuter, more bite sized form! What's not to love?
A secret ingredient makes these easy Banana Muffins irresistible! Who knew Banana Muffins could be so good! Like better than a cupcake good. Like so good, only one muffin remains less than 24 hours later and has been taunting me all morning!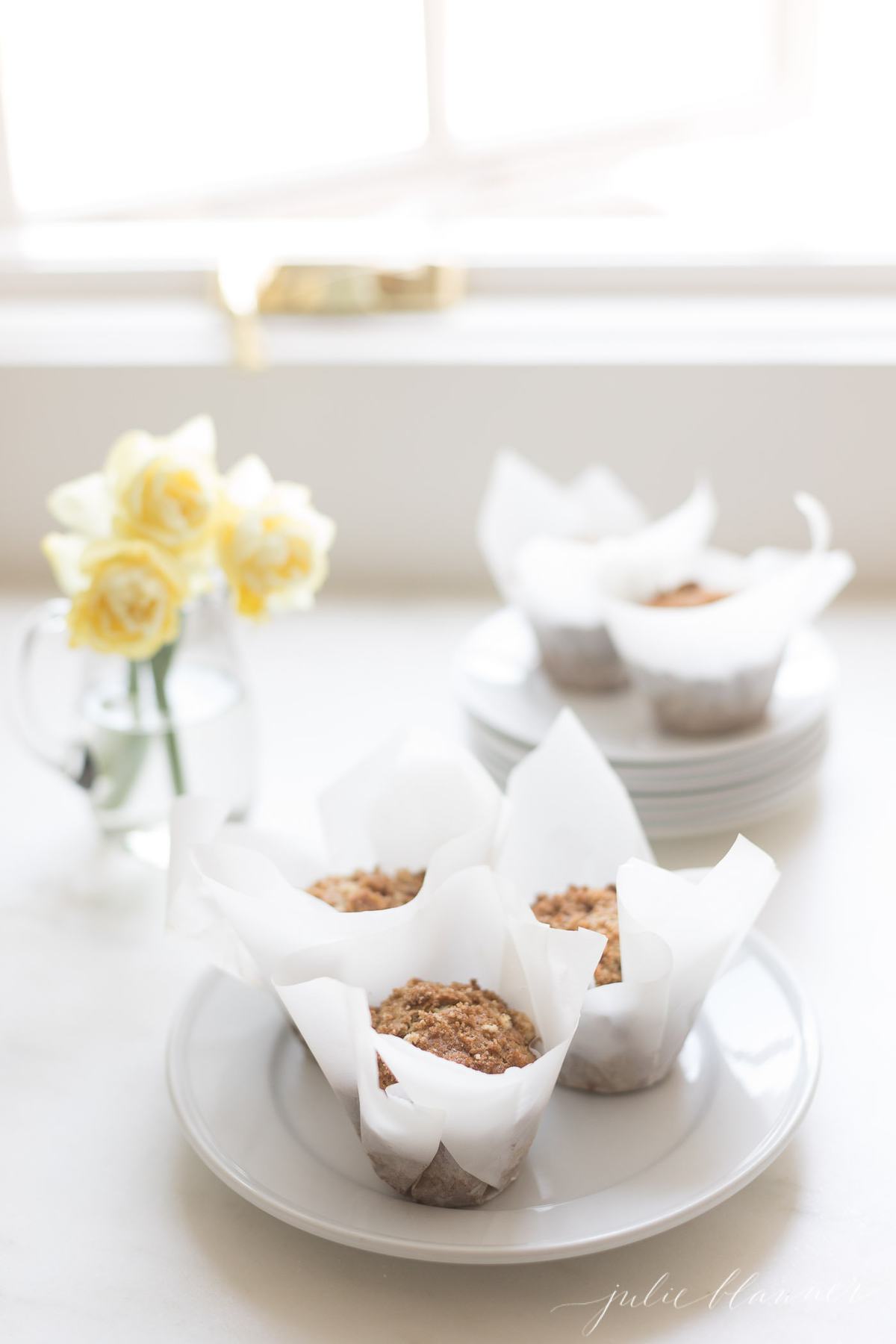 Incredible Pumpkin Muffin Recipe filled with fall flavor that melts in your mouth. These easy pumpkin muffins will have your guests begging for more – and for the recipe!
Pumpkin spice muffins are the perfect fall treat for breakfast or dessert. They're a great addition to any holiday gathering or fall festivity.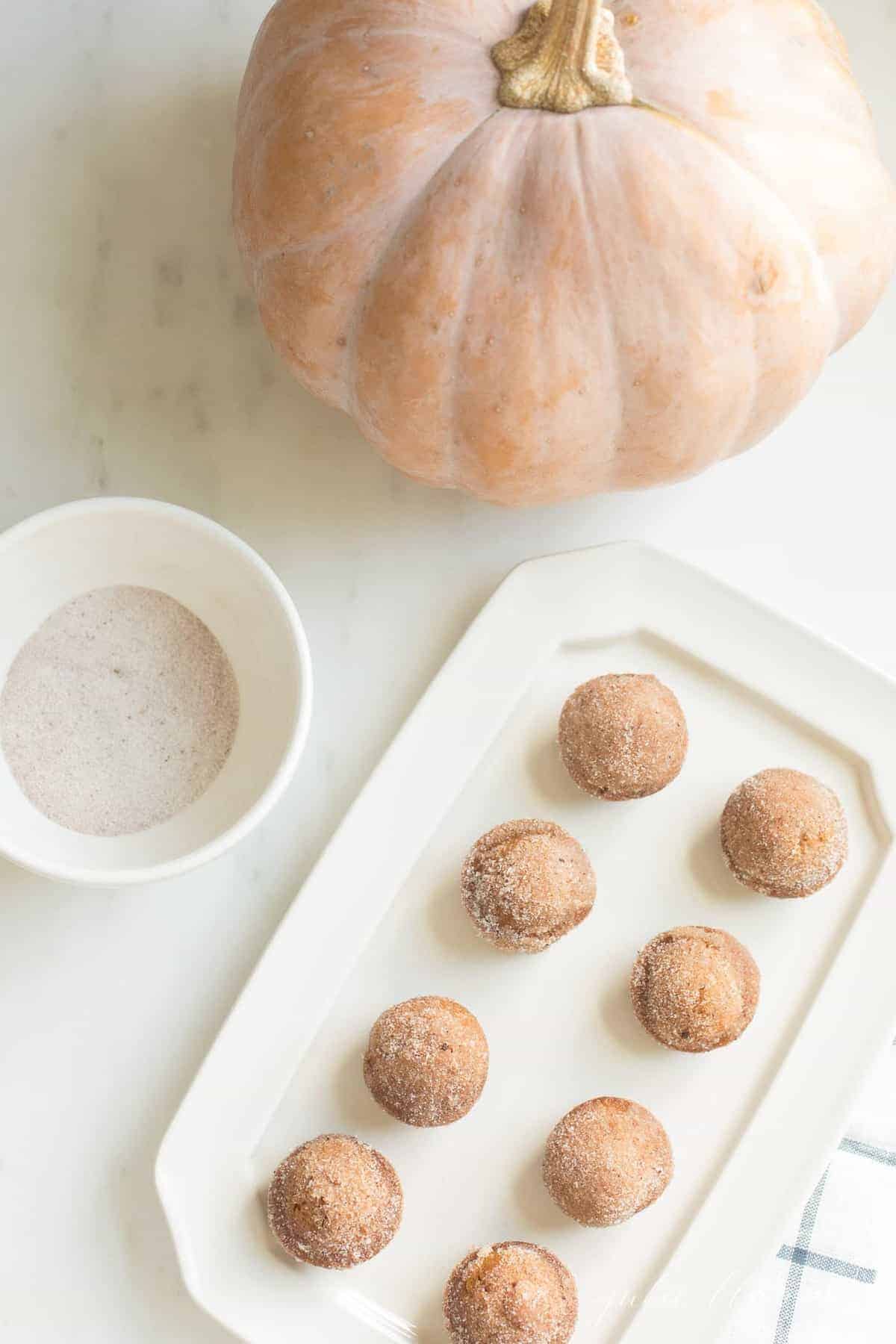 This Blueberry Muffin Recipe has a crunchy muffin top that glistens and adds incredible texture. Butter and oil make these easy blueberry muffins an incredibly moist breakfast or snack. Soft bakery style blueberry muffins – without the effort!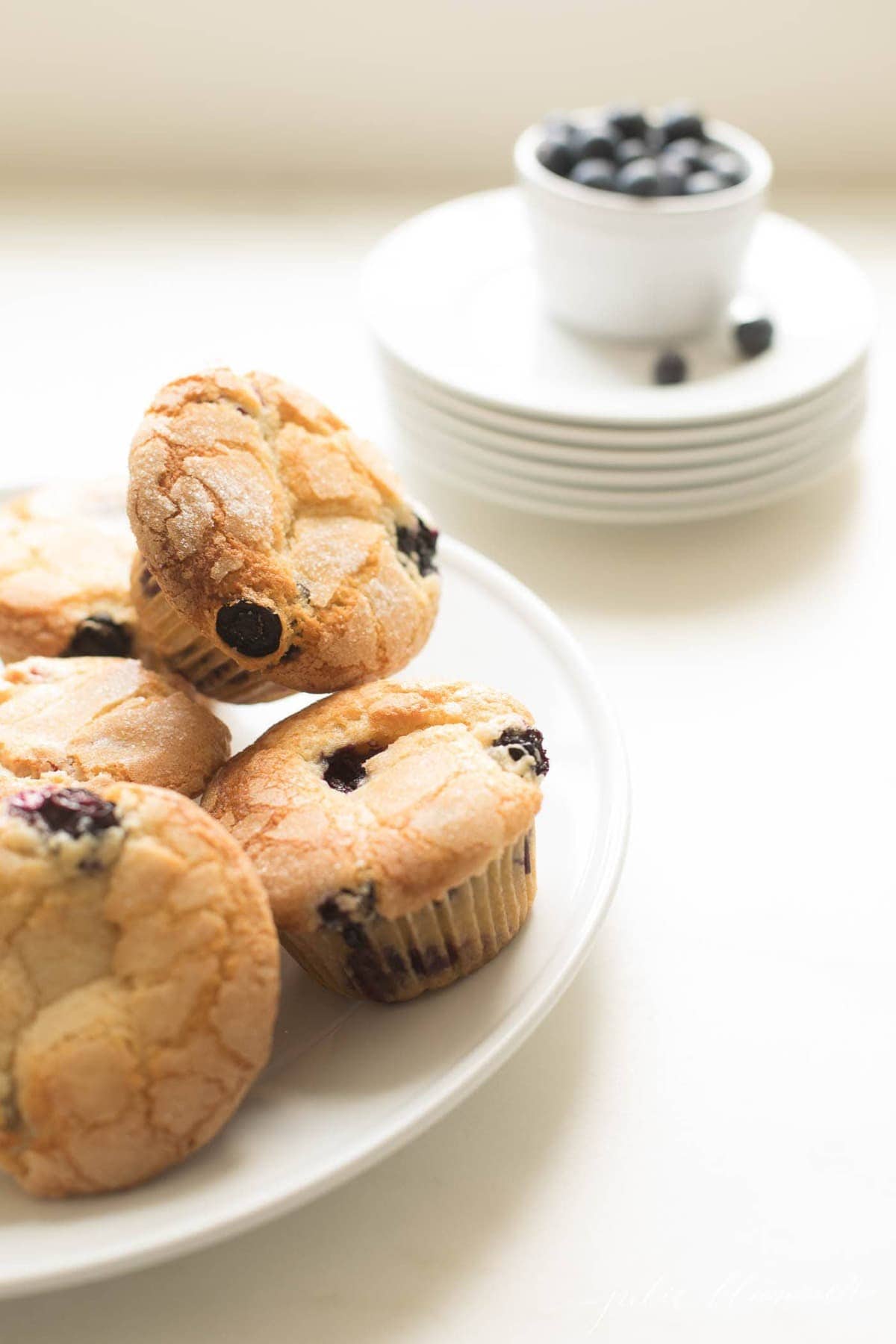 Sweet Strawberry Muffins with a tender crumb and crunchy sugar muffin top. This Strawberry Muffin Recipe is made from scratch in minutes!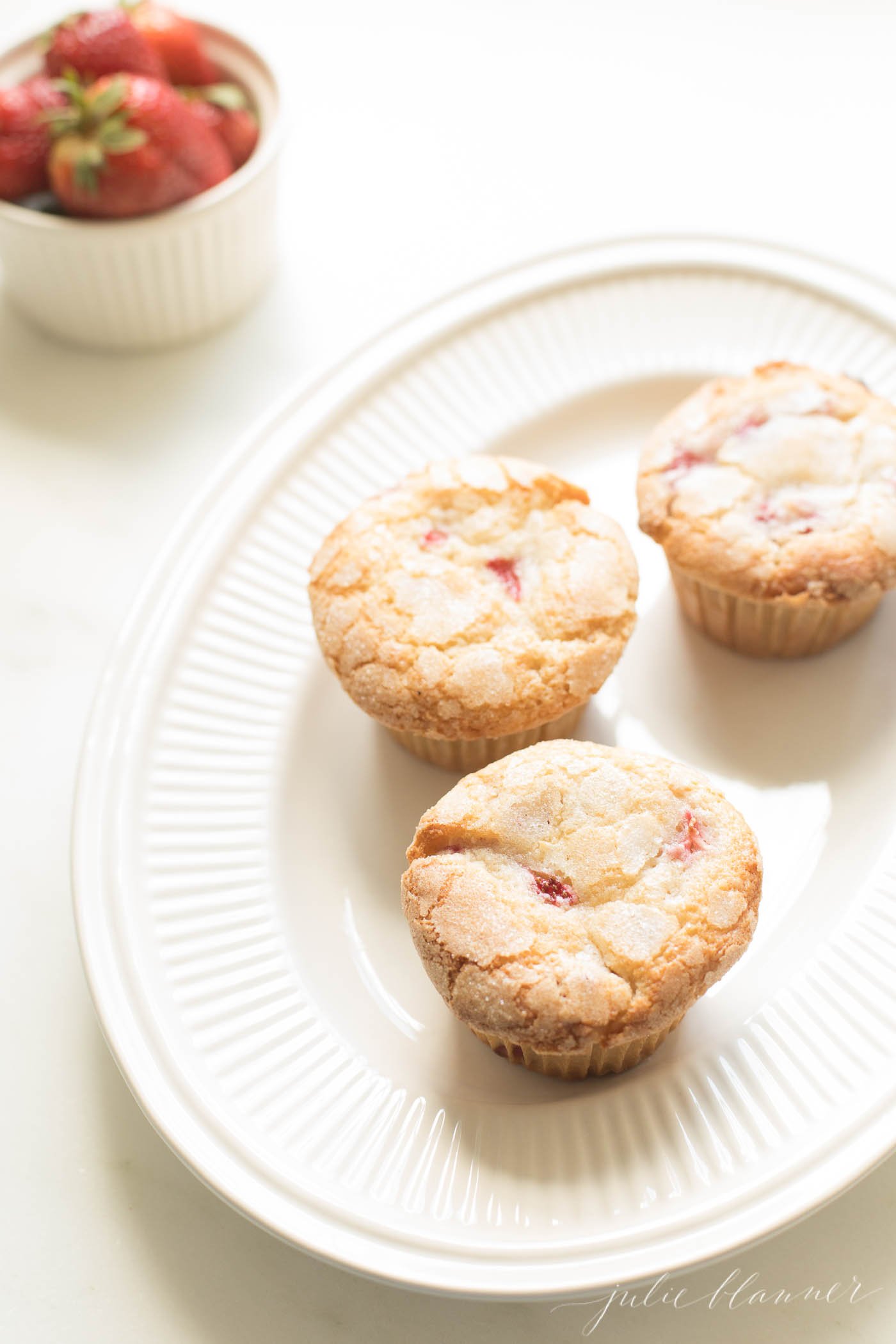 This Muffin Recipe has an incredible twist you don't want to miss. The addition of brown butter creates an aromatic Butter Muffin that the whole family will enjoy!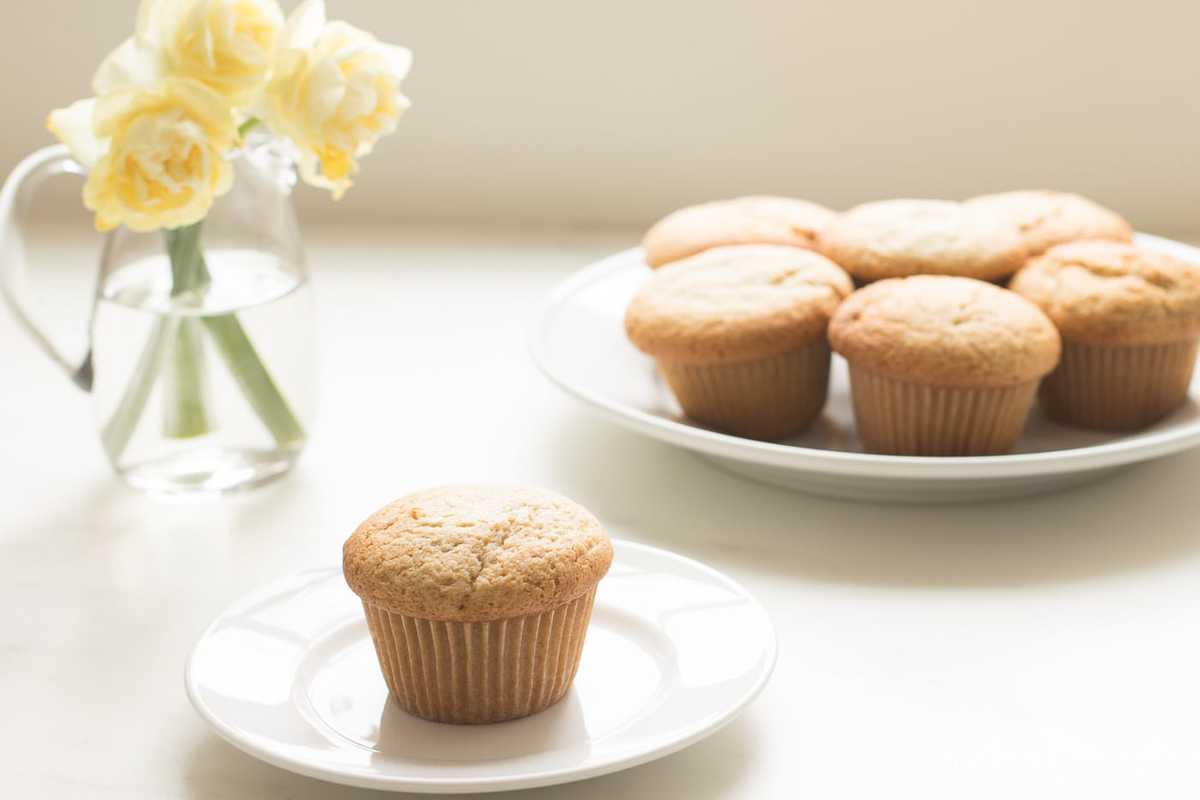 These moist banana muffins are bakery level delicious. This banana muffin recipe combines the sweet flavor of banana with a gooey caramel center to create a banana and caramel muffin hybrid.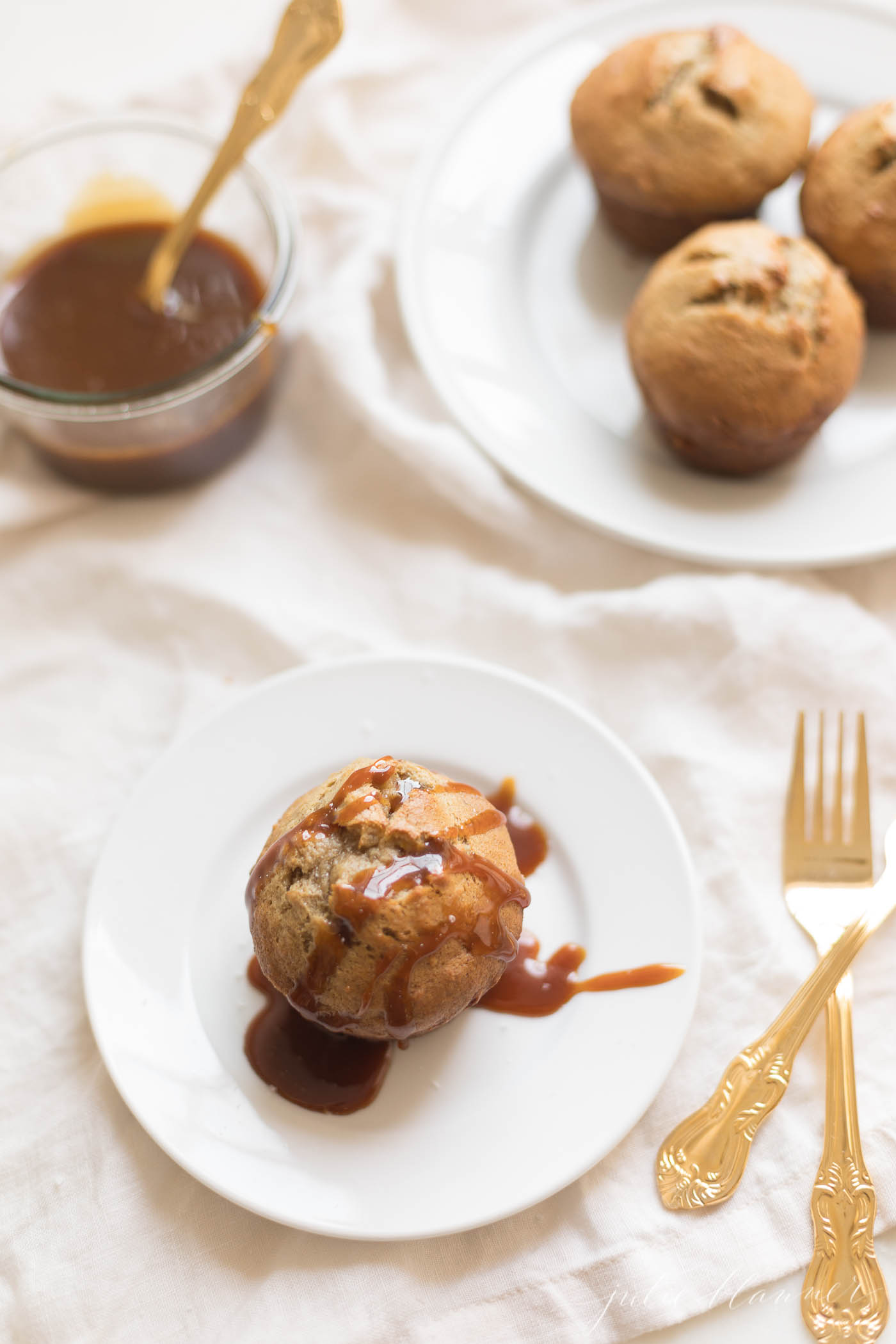 Apple cobbler muffins are the perfect fall dessert for breakfast baked treat. Easy to make, these fruit muffins are wonderfully soft and fluffy and topped with the most delicious sweet and crumbly topping.
Serve them for breakfast or brunch, or enjoy them as an afternoon snack with a cup of coffee.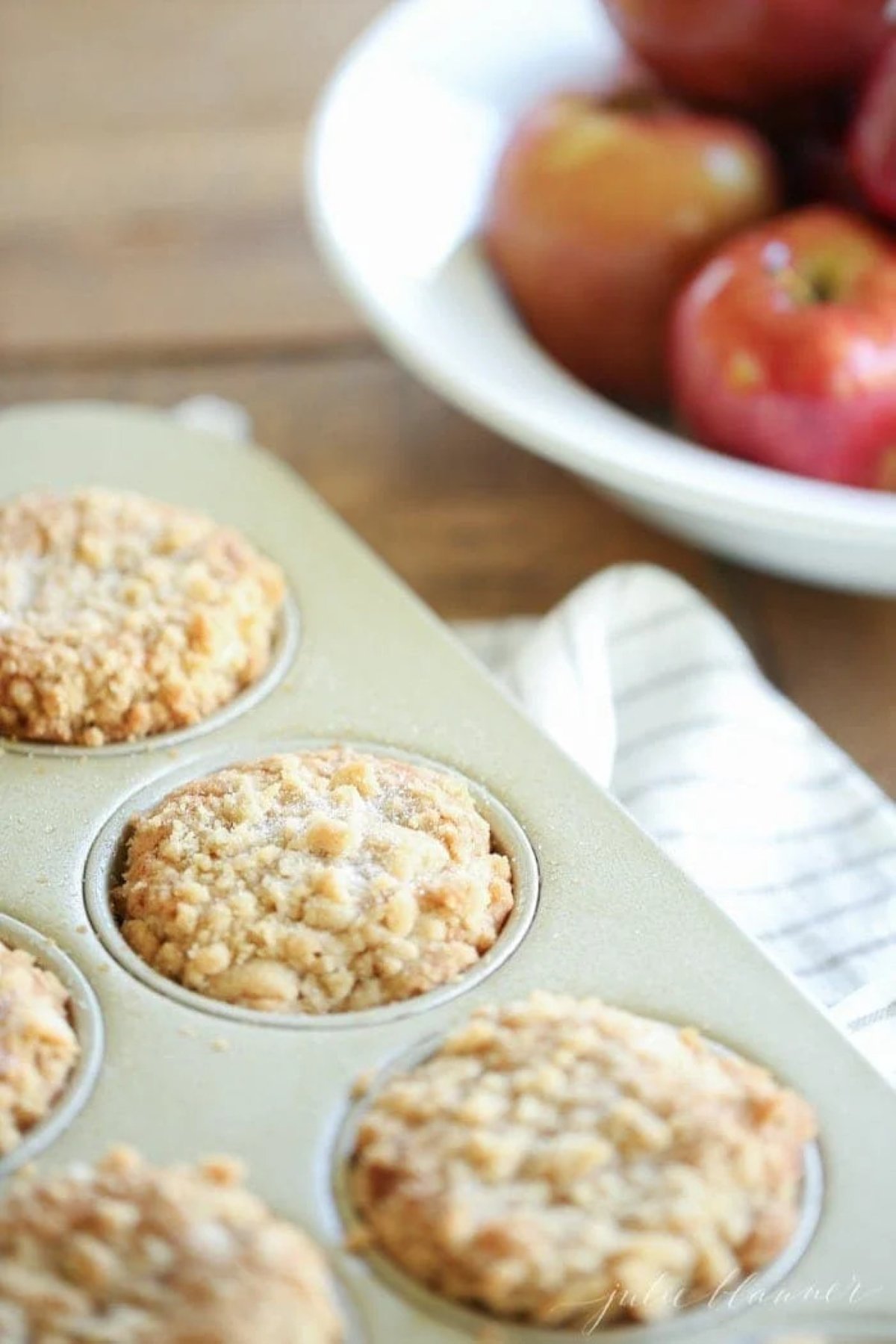 Carrot cake muffins are the best carrot cake, in muffin form. They are so easy to make with minimal prep time. Covered in a delicious cream cheese glaze for the perfect muffin to frosting ratio, they are a moist, delicious carrot cake with cream cheese icing in muffin form!
These meltaway muffins are a deliciously simple Cinnamon Muffin Recipe made with staple ingredients. They're rolled in butter and cinnamon sugar, and when warm, they melt in your mouth!
These are perfect mini muffins for a fall breakfast or brunch treat!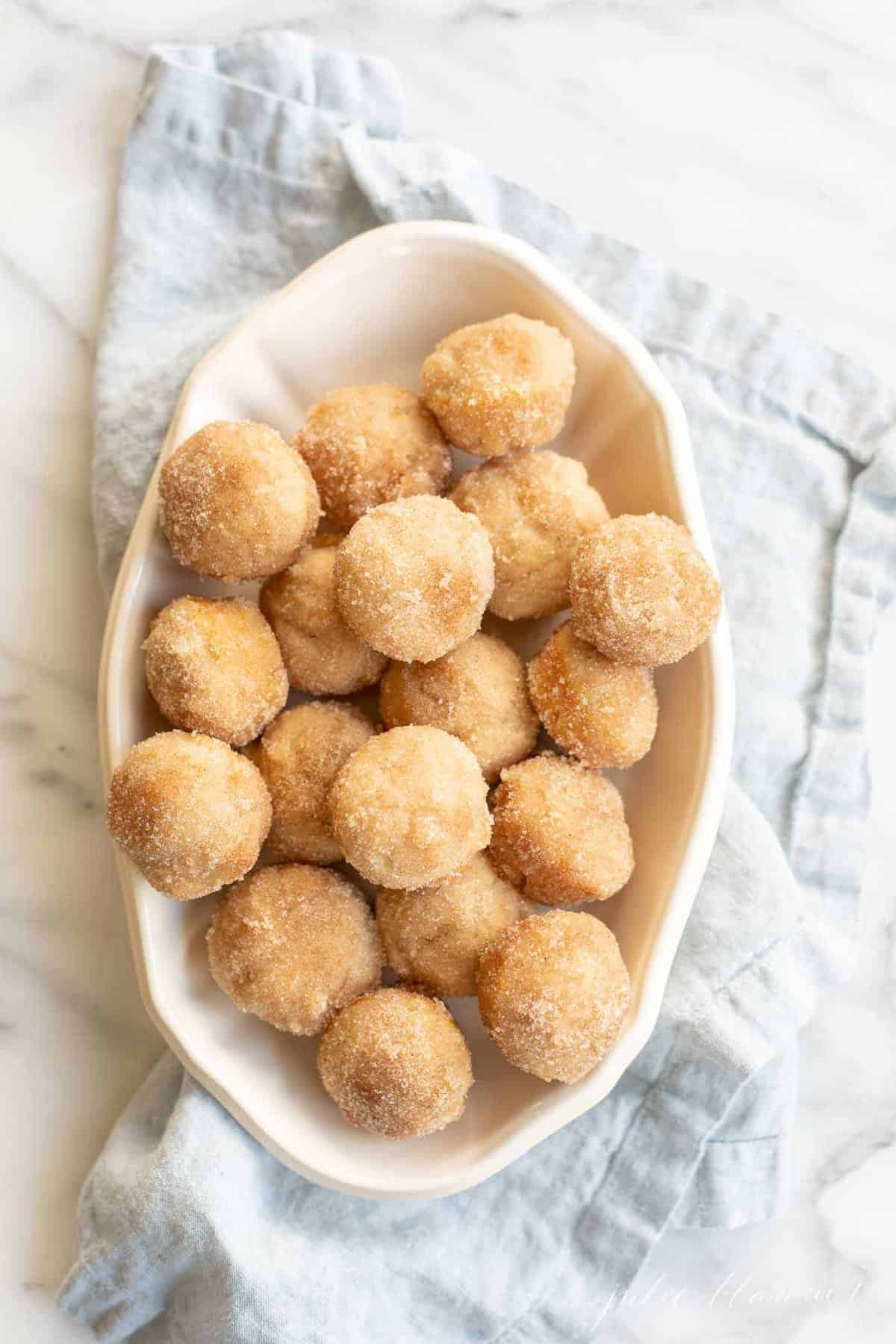 This easy chocolate chip muffin recipe results in perfectly moist bakery style muffins every single time! Ready in less than 30 minutes, these delicious muffins are so fluffy and the top is like a crunchy chocolate chip cookie!
Perfect for breakfast, a mid afternoon snack or as a dessert.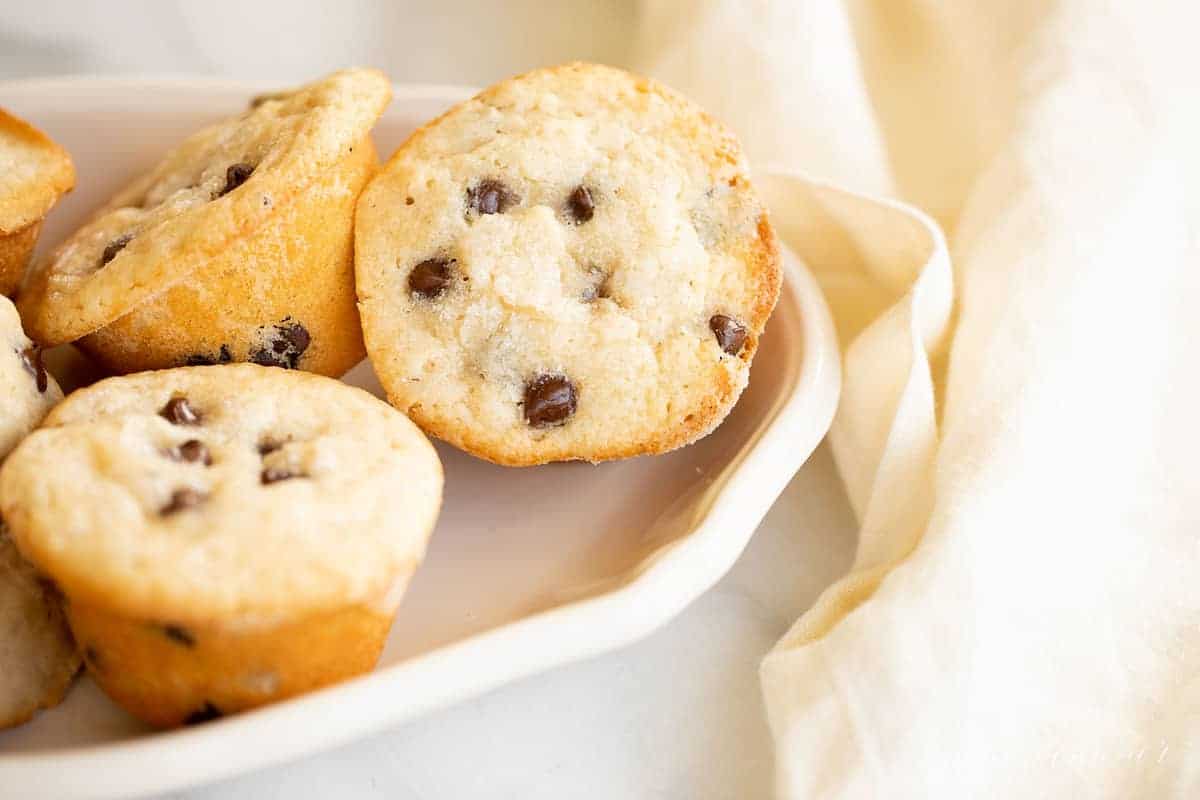 Incredibly moist Pumpkin Chocolate Chip Muffins loaded with sweet chocolate chips and amazing fall flavor. They make a delicious breakfast or snack on the run.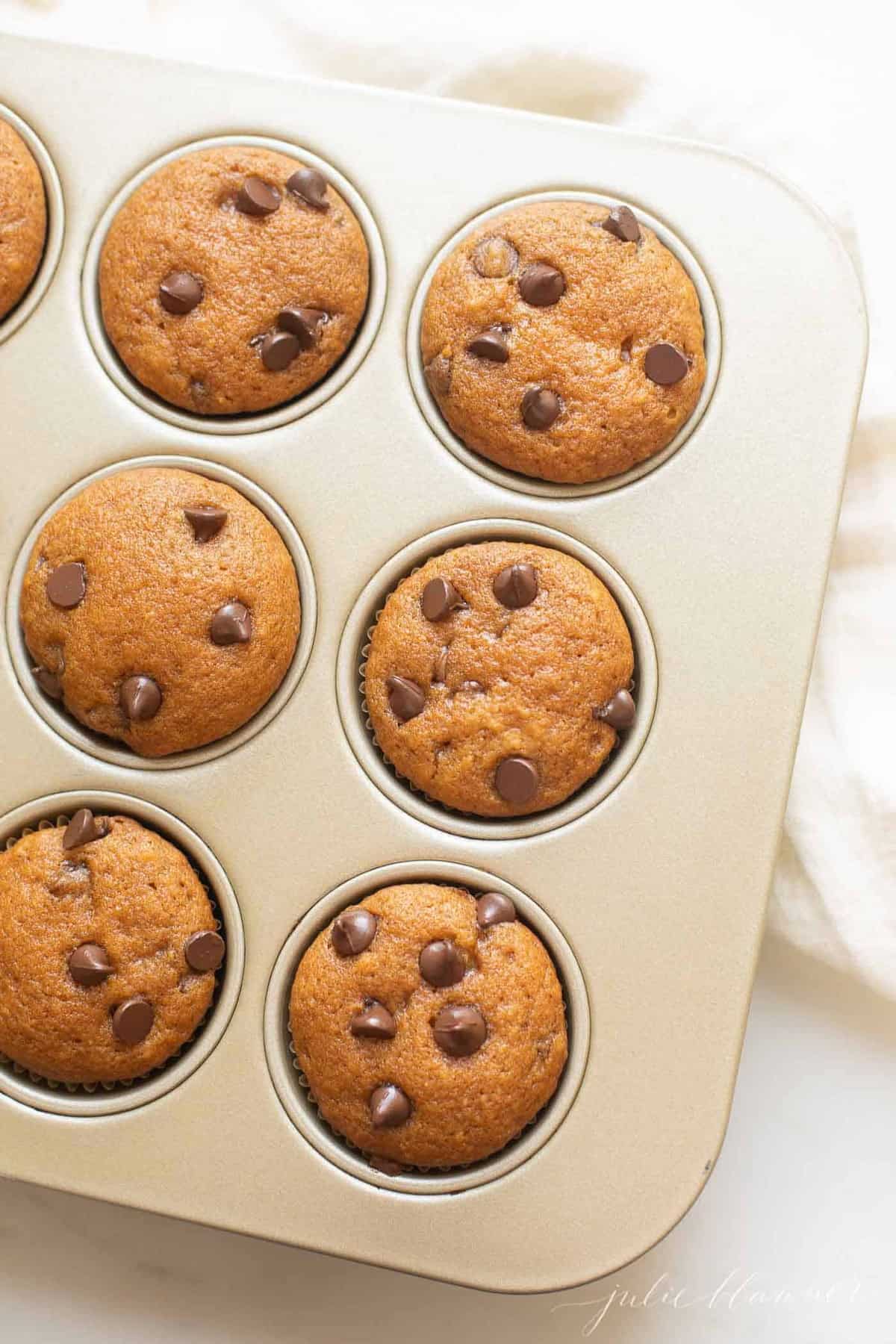 Savory Bread Recipes
The more savory side of quick breads include corn muffins and corn bread, and an assortment of beer breads. These are perfect for accompanying soups and salads, as well as a variety of appetizers.
Crispy homemade cornbread topped with an incredible maple butter an easy sweet and savory cornbread. A Thanksgiving side dish that everyone will love! Simple to make, it's on the table in just 30 minutes!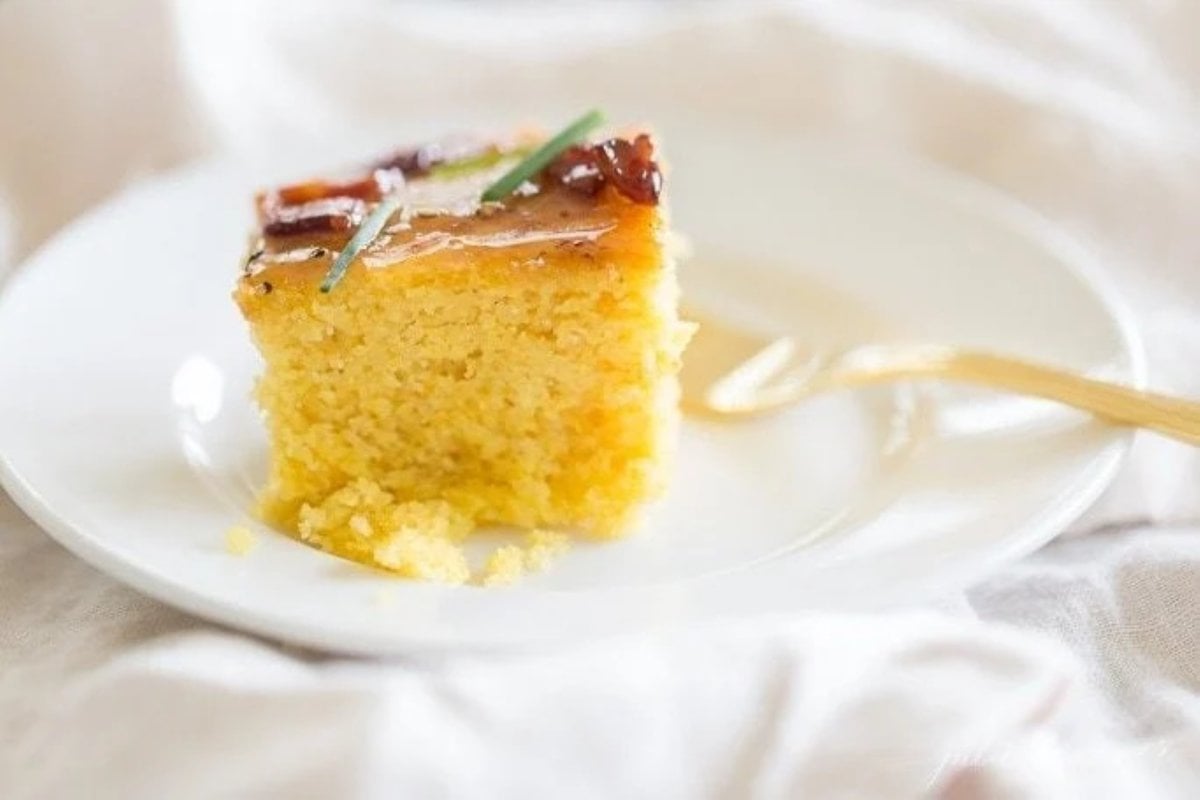 These easy cornbread muffins are made with jalapeno cheddar for a real pop of flavor. Jalapeno cheddar cornbread muffins are a perfect side to serve with meals like chili and soups.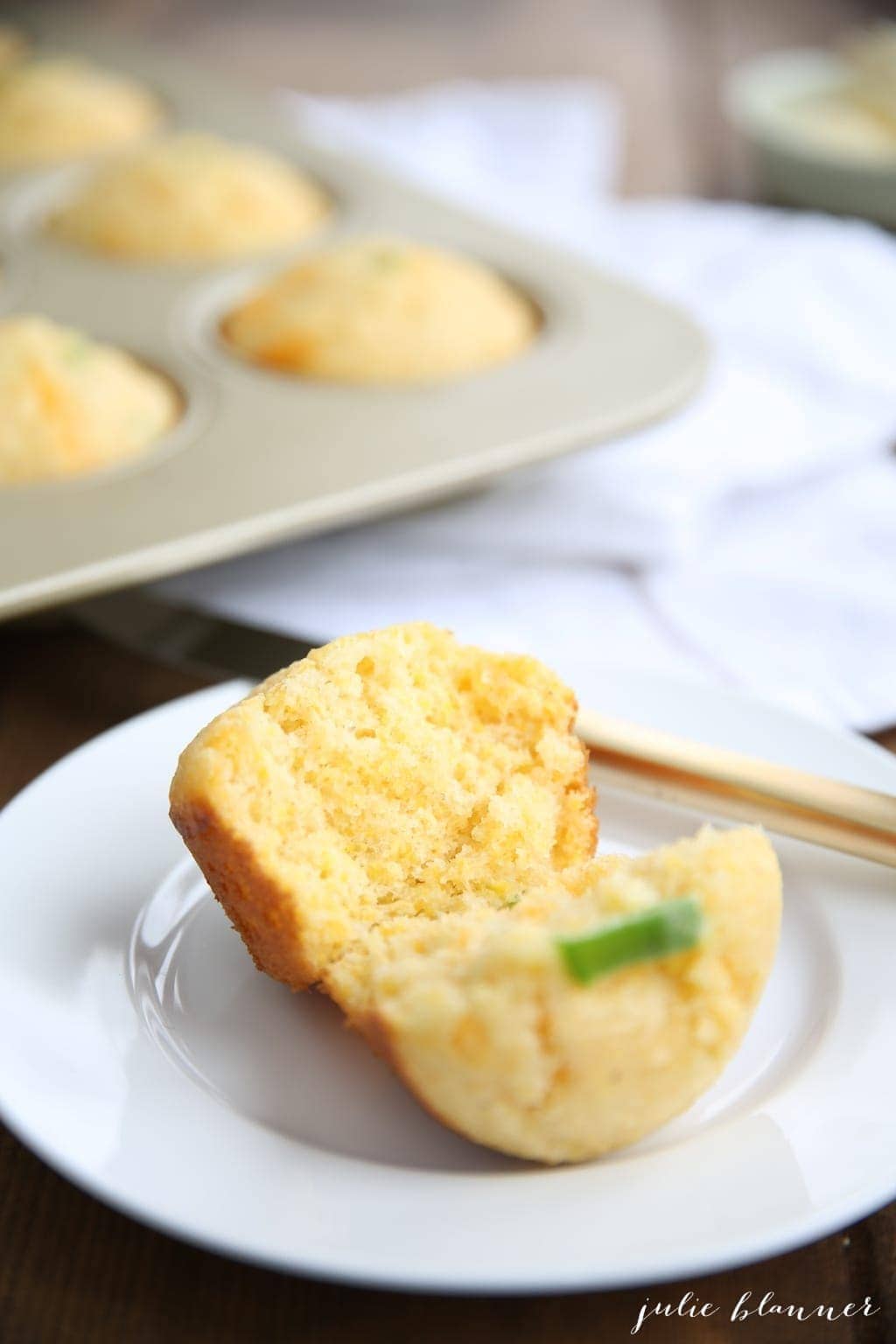 The best Beer Bread is incredibly simple, made from staple ingredients. This beer bread recipe has a buttery crust and the perfect crumb. It's a one dish, no fuss bread recipe that takes just 5 minutes hands on time!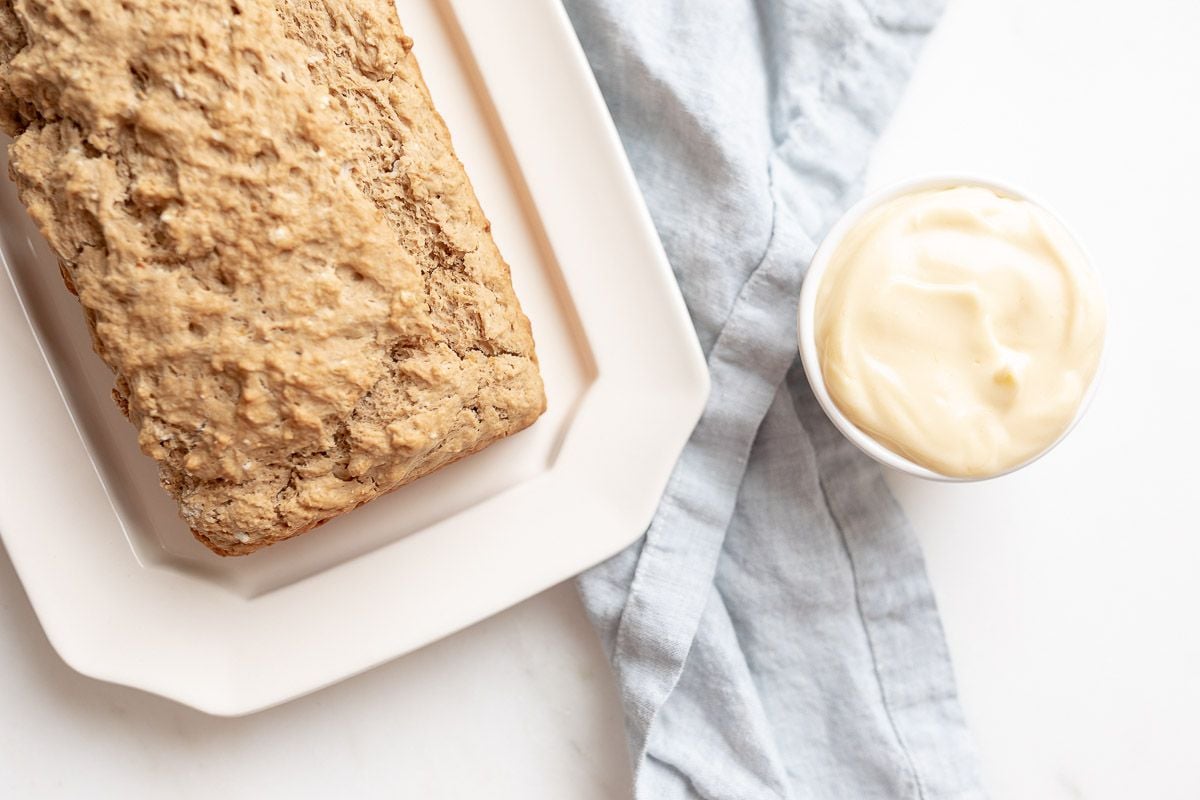 My honey beer bread just takes 5 minutes hands-on time and one mixing bowl. No mess, no fuss, just incredibly good, fresh bread.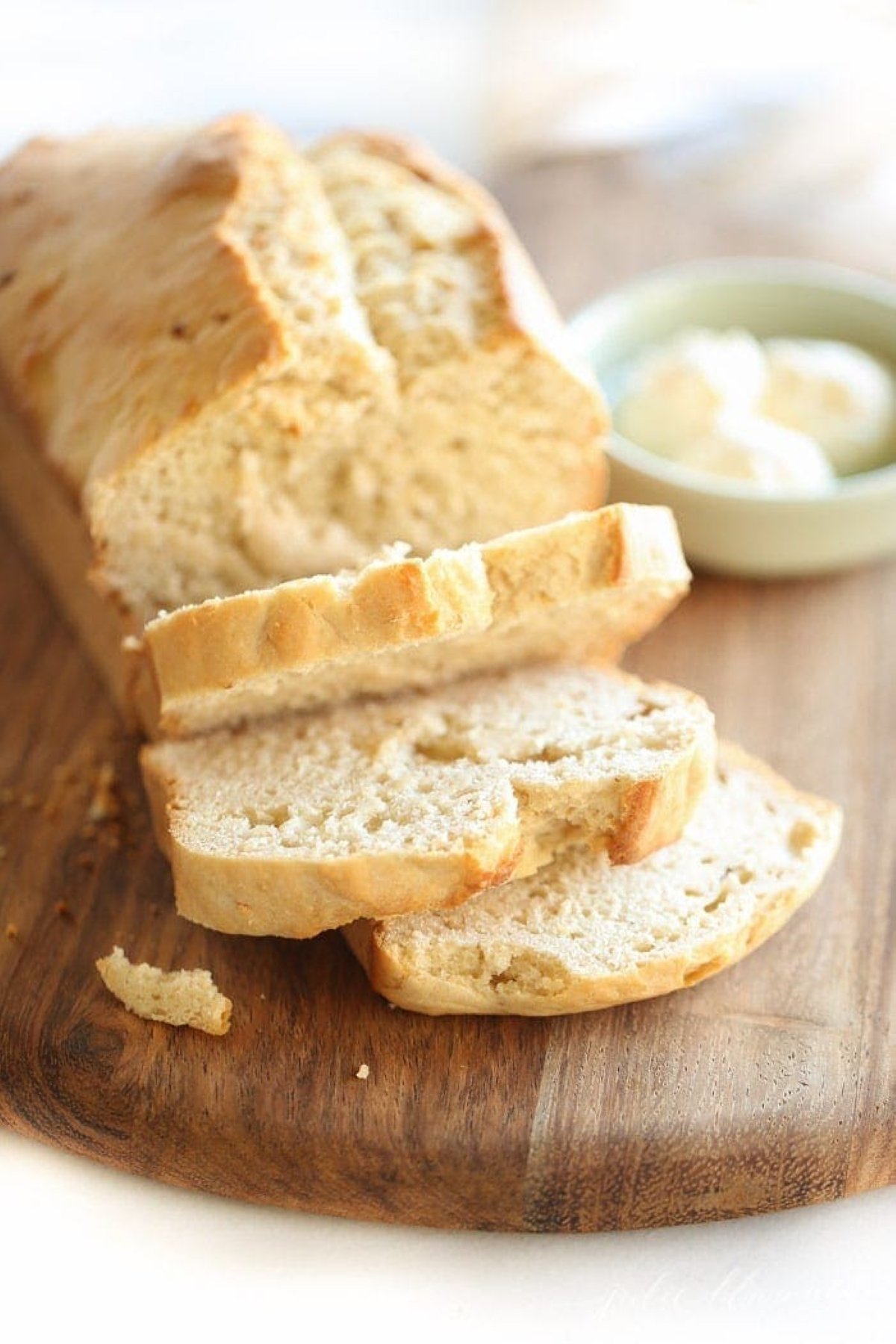 This cheddar beer bread is comforting, savory, and incredibly delicious with a variety of toppings and dips. You'll leave your guests craving more – it's the ultimate party food!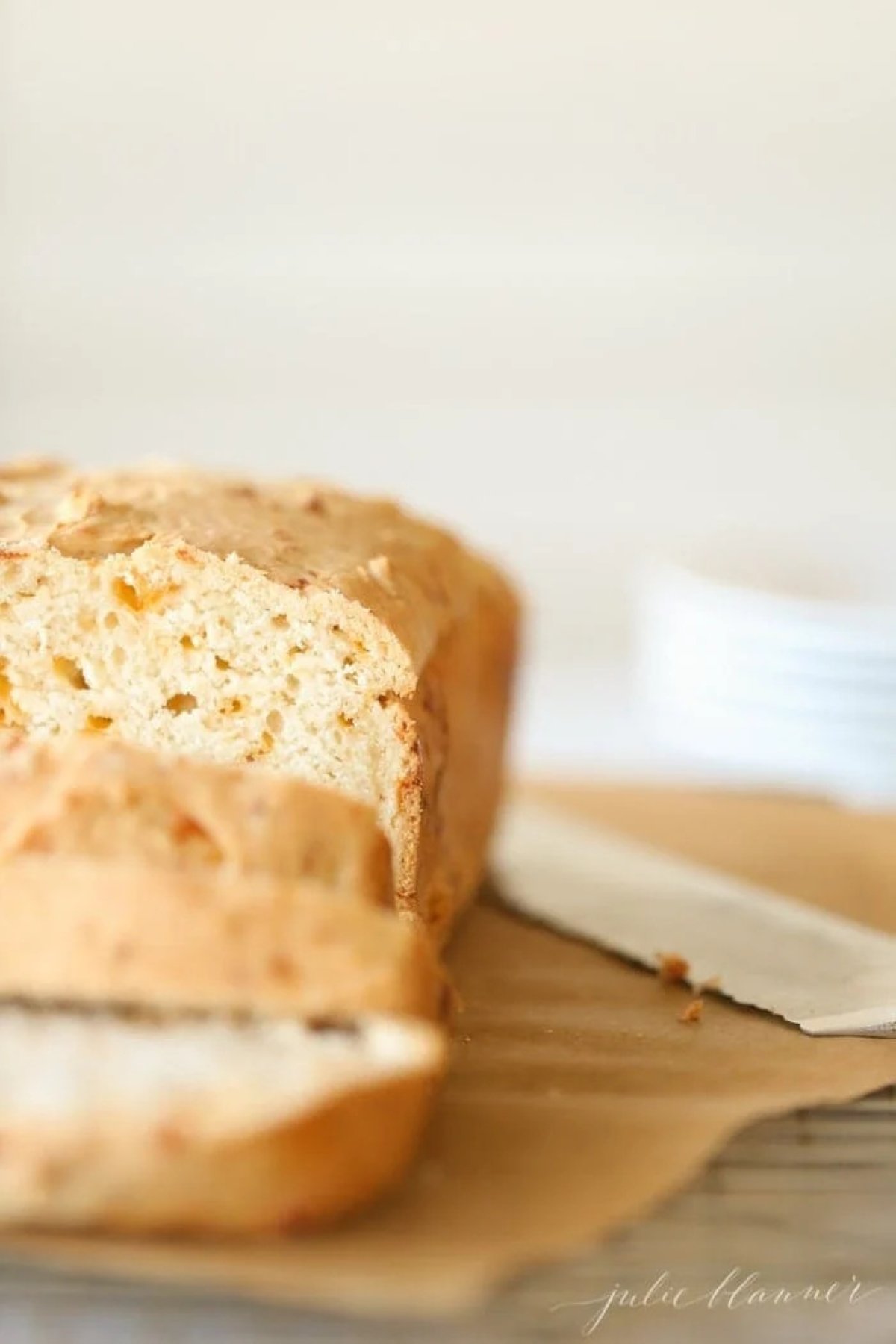 Hungry for more easy recipes? Sign up for my free recipe club and have amazing recipes delivered directly to your inbox each week!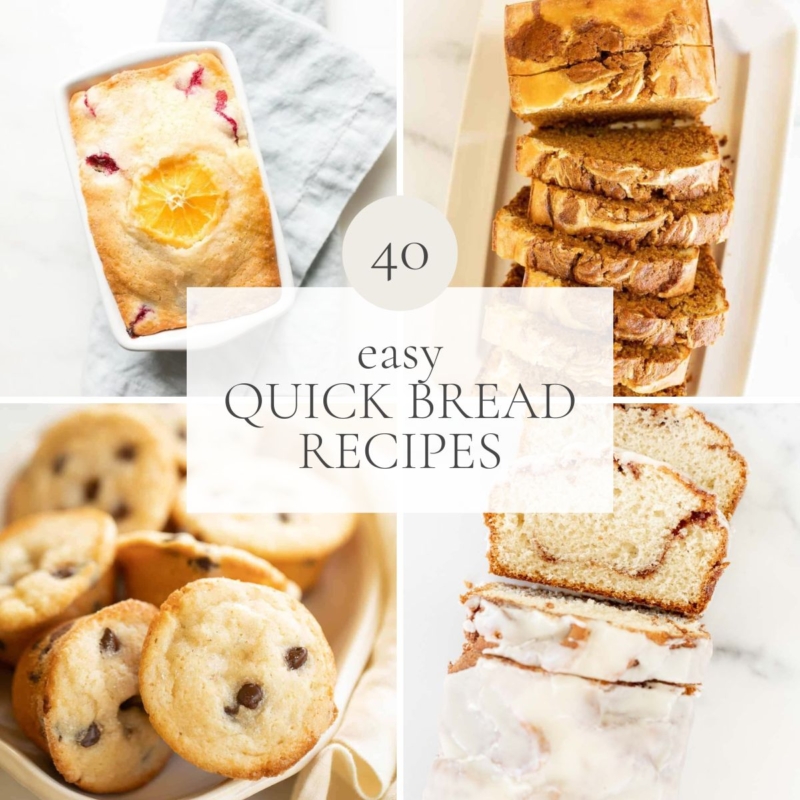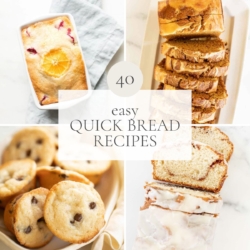 The Ultimate Quick Bread Recipe Collection
Get 40 delicious and easy to bake quick bread recipes! These TRIED + TRUE quick bread recipes require no yeast – only a few minutes of time!
Instructions
Select your favorite recipe.

Gather and combine ingredients.

Make a quick bread in minutes!
Tips
Don't Overfill Your Loaf Pan – Fill 2/3 full to compensate for rise.
Use the Toothpick Test – Insert a toothpick in the center. When it comes out clean, it's done.
Use the Correct Loaf Pan – Learn more about Loaf Pan Sizes here.
Learn more about Baking Pan Sizes and Conversions here.
For tips and tricks for storing your quick breads for longer, read How to Store Banana Bread.
Calories:
155
kcal
|
Carbohydrates:
30
g
|
Protein:
4
g
|
Fat:
2
g
|
Saturated Fat:
1
g
|
Polyunsaturated Fat:
0.4
g
|
Monounsaturated Fat:
1
g
|
Sodium:
197
mg
|
Potassium:
129
mg
|
Fiber:
2
g
|
Sugar:
3
g
|
Vitamin C:
0.1
mg
|
Calcium:
37
mg
|
Iron:
2
mg
Estimated nutrition information is provided as a courtesy and is not guaranteed.
Explore More