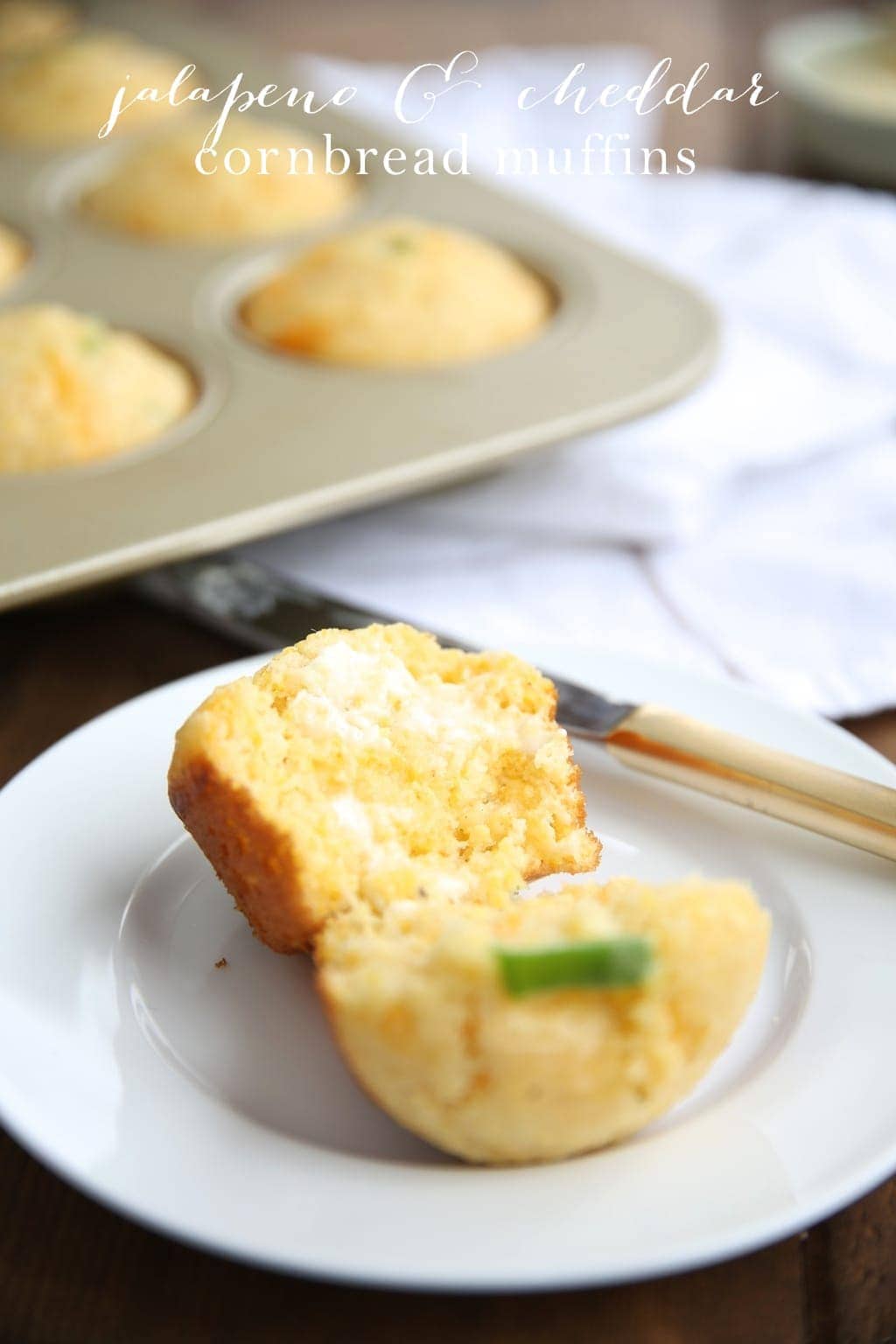 Not only do I love to entertain, but some of my friends also share my passion. As a group of entertaining enthusiasts who all love to cook, sometimes we just want to contribute in some way. Generally when I host I'll prepare everything including an appetizer, salad, entree, sides & dessert, but it's also fun to host a themed gathering where everyone brings their favorite dish – aka a potluck! Years of dry dishes & office parties may have given the name a negative connotation, but I think it's time to revisit the concept in a fresh way!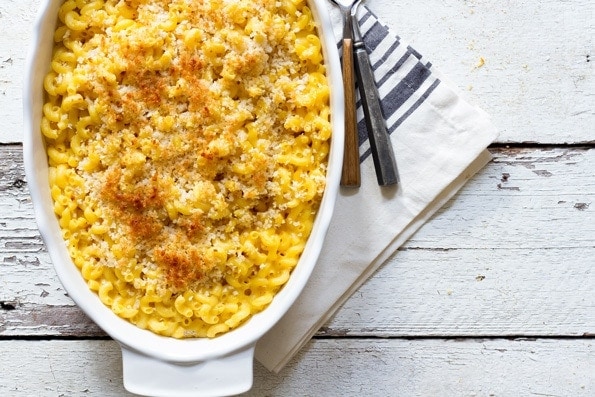 All too often we feel we have to have an excuse to entertain. I think we should make more excuses to entertain! Hosting a potluck is a great way to keep it simple where you can relax & enjoy your guests.
I enjoy hosting dinners with a theme – chili night, taco bar, you name it. Selecting a theme helps keep a potluck dinner cohesive so the flavors blend well together.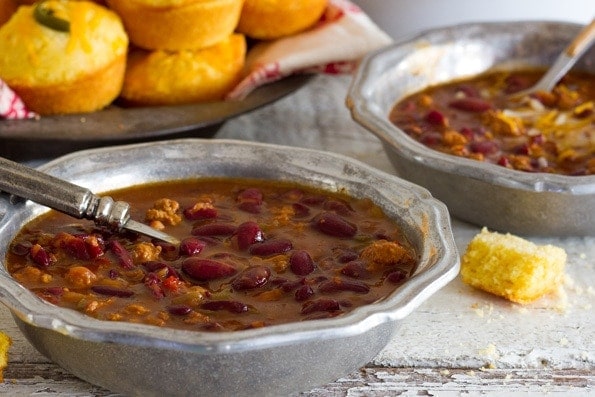 Who doesn't love a little competition? Have guests compete for the best dish! Let guests know the theme & give them a general idea of what to bring, i.e.: appetizer, side, or dessert on the invitation. As the hostess, I always provide the entree.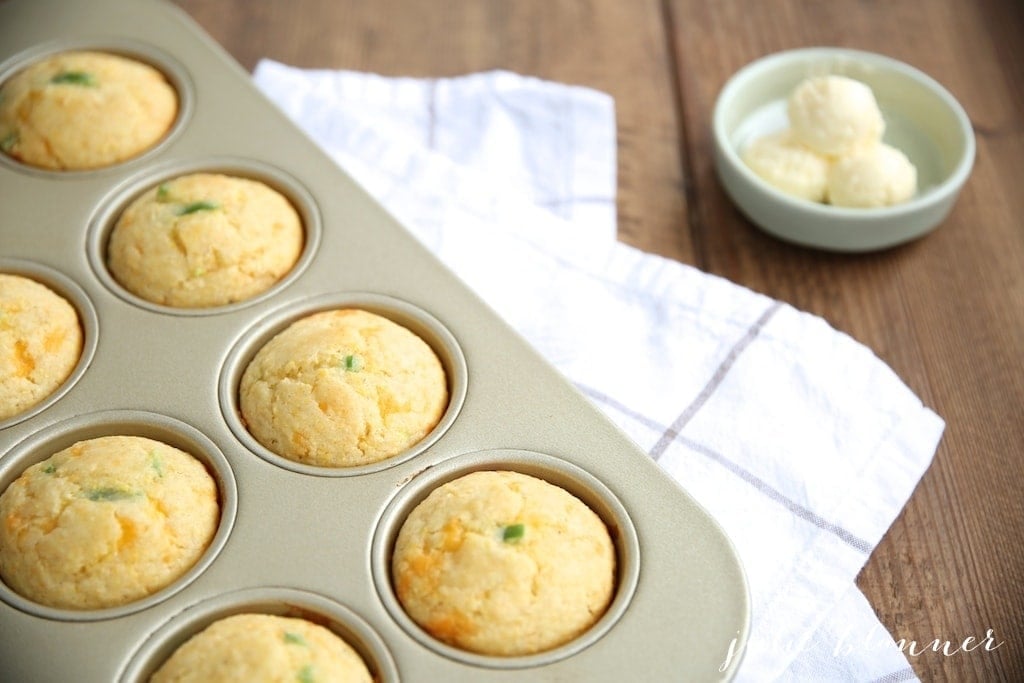 Let the games begin! I miss hosting game night – in fact, I think I'm ready to bring it back! I love these ideas from Evite.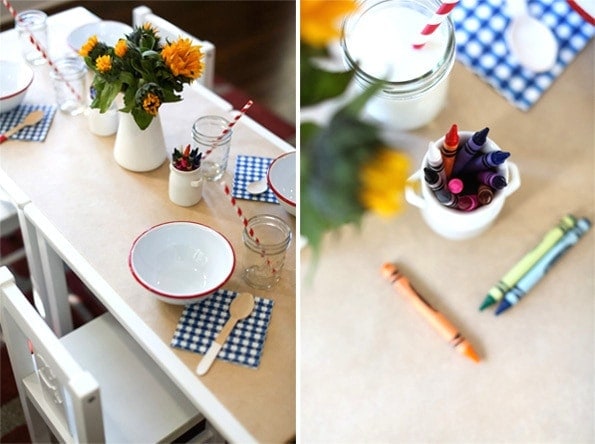 Visit Evite for more great ideas on hosting a potluck dinner party including how to keep kids occupied and some great recipes, including these beautiful cornbread muffins! You can make them from scratch in less time than it takes to preheat the oven! Of course you'll want the Hormel chili recipe to accompany them!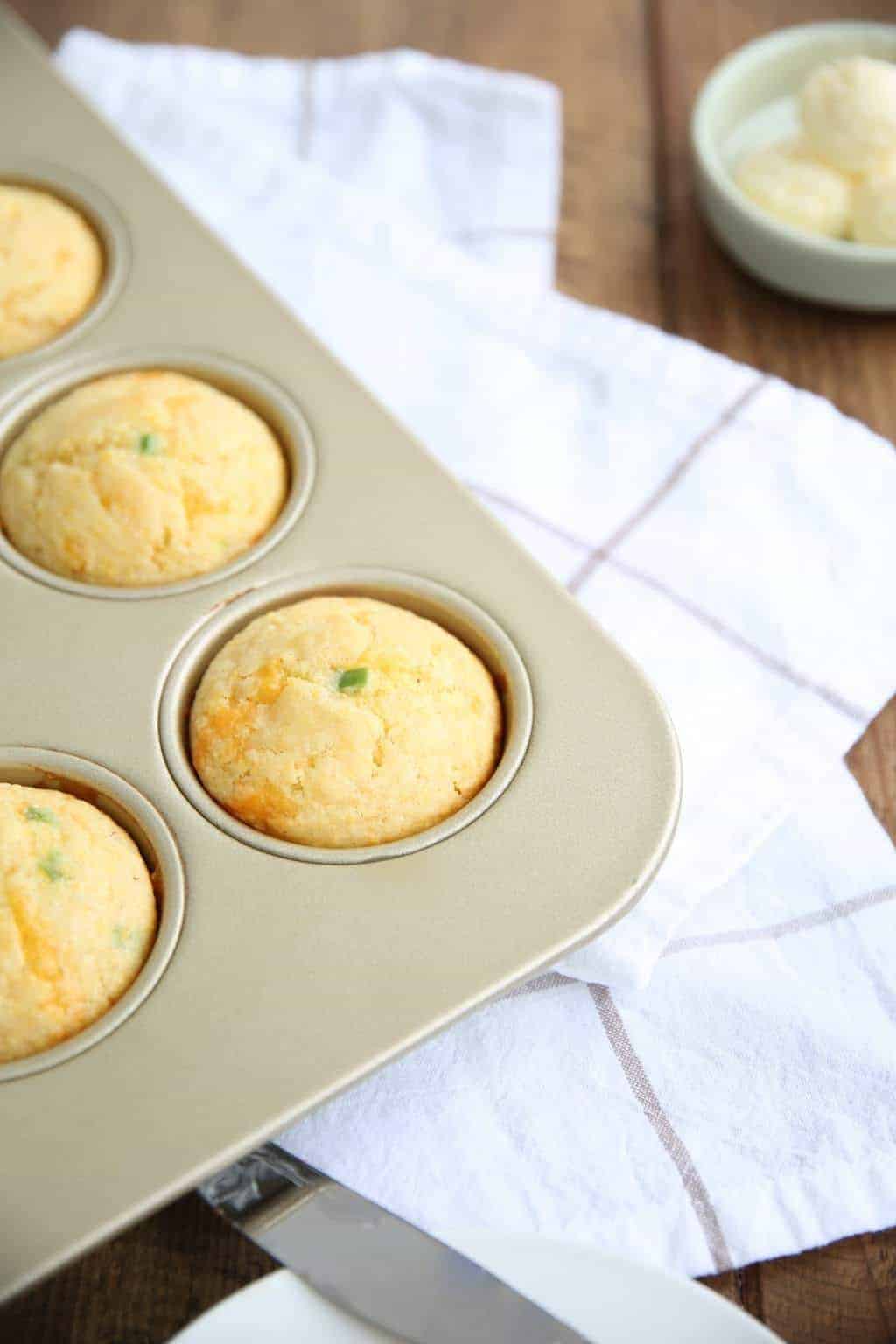 I put my own little twist on this amazing cornbread recipe by using fresh ingredients & shredding a block of cheddar. These would definitely win a potluck award!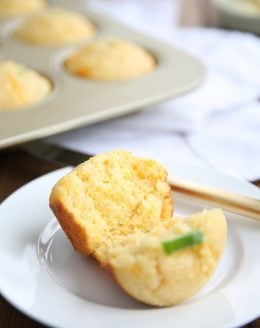 Hosting a Pretty Potluck | Cornbread Muffins Recipe
Ingredients
1

c

cornmeal

1

c

flour

3

Tbsp

sugar

1

Tbsp

baking powder

1

tsp

salt

1

c

milk

1/3

c

vegetable oil

1

egg

1

jalapeño

seeded & diced

1/2

c

freshly shredded cheddar
Instructions
Preheat oven to 400 degrees.

Combine dry ingredients.

Blend in milk, oil, & egg until just combined.

Mix in jalapeño & cheddar.

Pour into greased cupcake tins 3/4 full. Bake 14 minutes.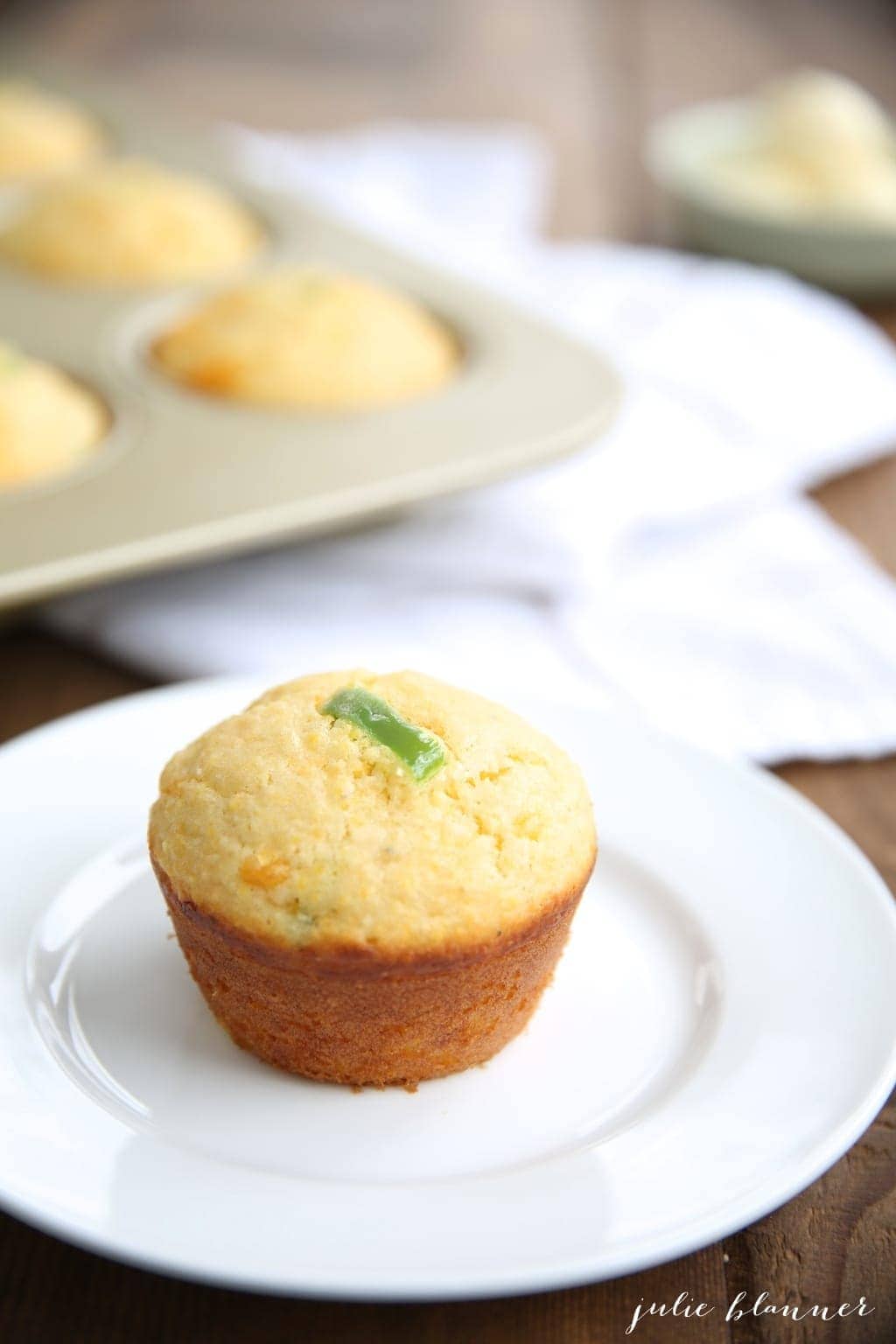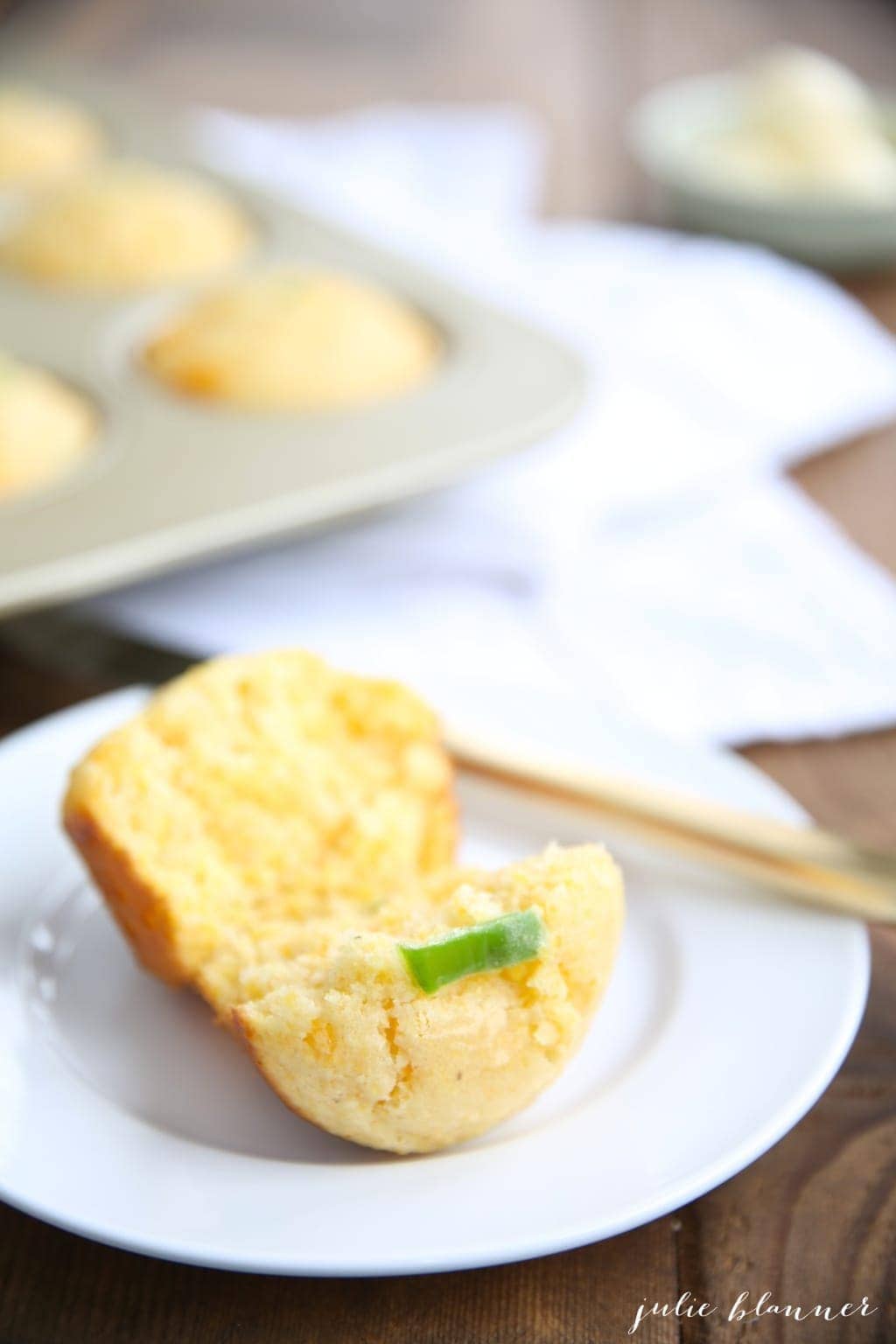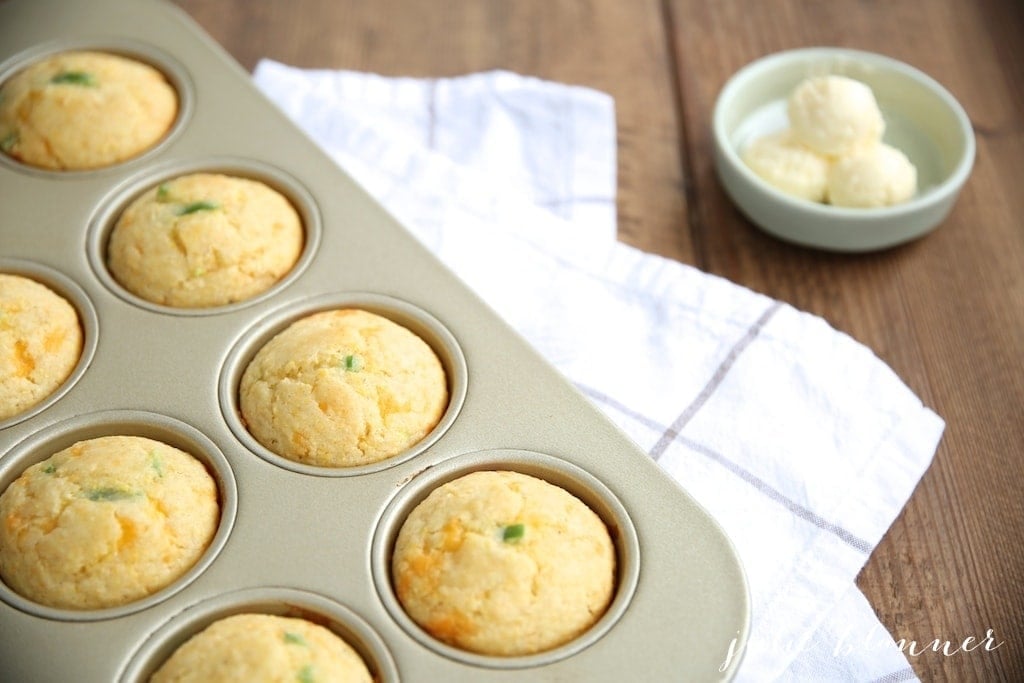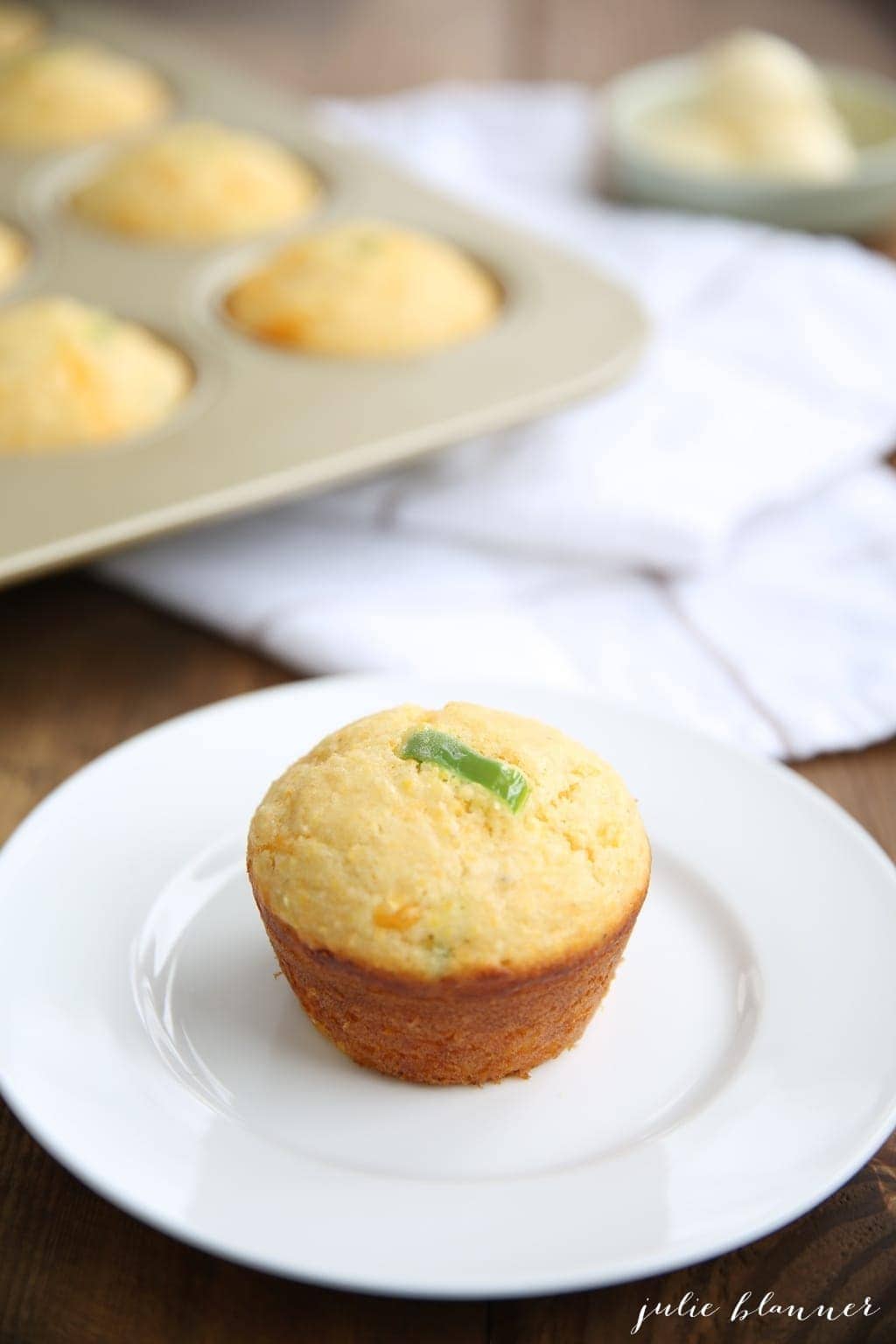 This post is in collaboration with Evite & Hormel Chili.