I find inspiration virtually everywhere. When I was shopping at Michael's for something for Adalyn, I came across ceramic loaf pans for just $1 and knew they would be great for gifting my cinnamon bread. They had the perfect shade of red and green and a great standard, white!
These adorable little loaves make great neighbor and teacher gifts – as well as breakfast for yourself. Enjoy alone or with a little butter. You definitely want to save a loaf for yourself!
I wrapped some of the loaves with parchment paper, baker's twine and garnished with cinnamon sticks and others with ribbon. A batch yields 6 mini-loaves, that's a lot of happy friends! Because these are packaged within themselves, be sure to wipe the top of the baking dish with a wet paper towel to eliminate any residue from cooking spray. I love that I can make 6 gifts in just 10 minutes or easily double the batch for more!

Christmas Gift Idea | Easy Cinnamon Bread
Ingredients
TOPPING
1 Tbsp & 1 tsp cinnamon
2/3 c sugar
Instructions
Preheat oven to 350 degrees.
Combine sugar, flour, baking powder & salt. Set aside.
Beat eggs, milk & oil.
Gradually add dry mixture to wet until just moist.
Grease baking dishes & pour mixture an inch below to the top to compensate for rise.
Combine topping, spoon on each loaf and swirl in with a knife, leaving some on top.
Bake 40 minutes.
You may also like this easy Molten Lava Cake gift mix recipe!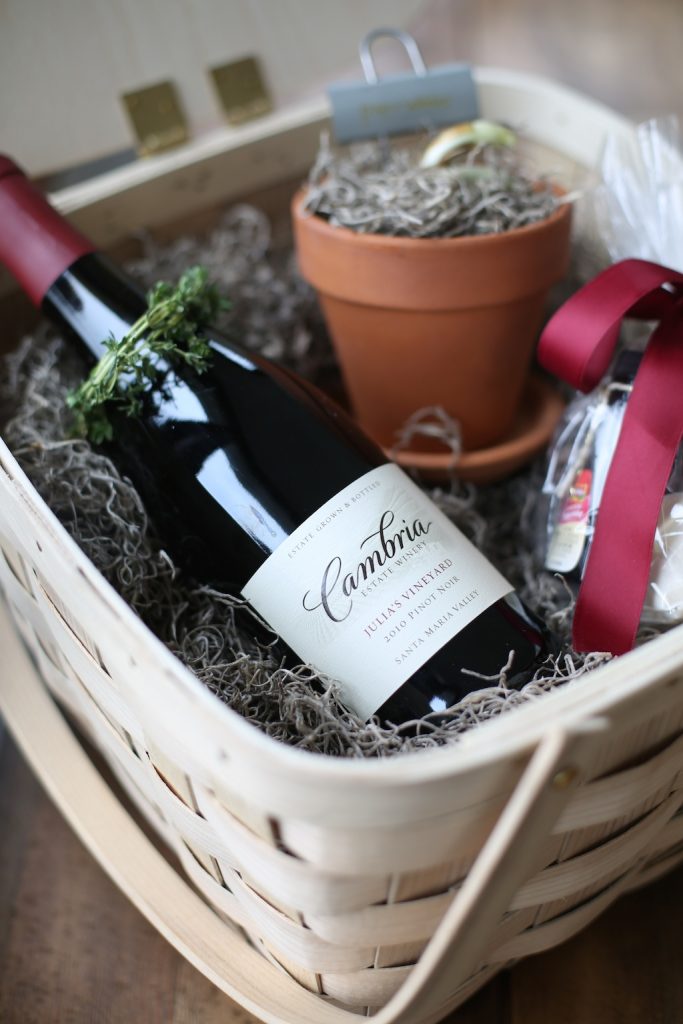 LET'S CONNECT!
instagram | newsletter | facebook | pinterest