Homemade banana bread is a classic comfort food. It's easy to make, easy to enjoy, and it's even easier to store for later. Learn how to store banana bread to keep it fresh, moist, and tasting like it just came out of the oven.
This is a guide to help you keep your banana bread as fresh as the day you made it! Follow these simple steps and enjoy.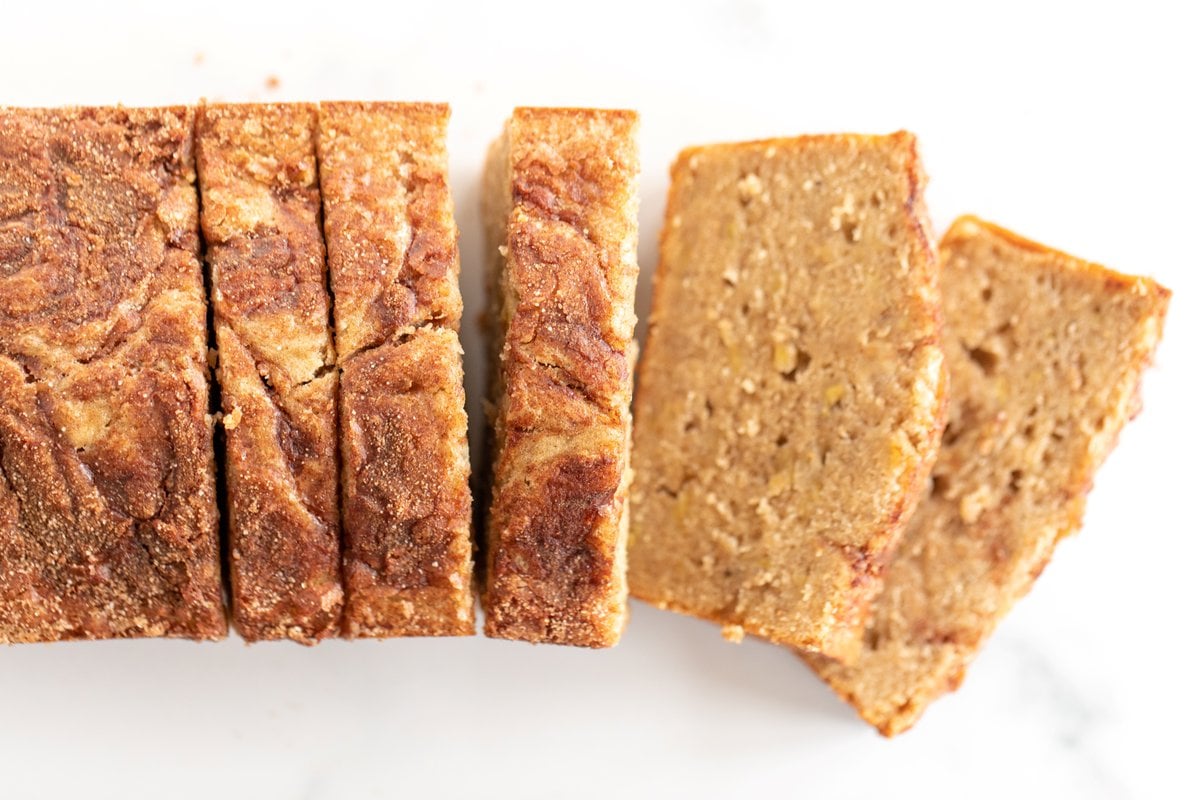 Quick breads are some of my favorite things to bake. Their name says it all – they are so quick and easy to make. There's no dough to knead or let rise for hours on end.
My classic Banana Bread has a melt-in-your-mouth texture and a delicious buttery brown sugar flavor. You can make it in just a few minutes with staple ingredients you probably already have on hand. You don't even need baking soda or baking powder!
It's the perfect make-ahead recipe for special occasions or gifting, or for making a few extra loaves to keep on hand for yourself. Storing banana bread is so easy, I promise you'll want to make some today and keep some for when the craving strikes later.
For more delicious banana recipes, try my classic Banana Muffins, moist Caramel and Banana Muffins, and if you're in the mood for something that is easy-to-make but feels fancy, my decadent Bananas Foster.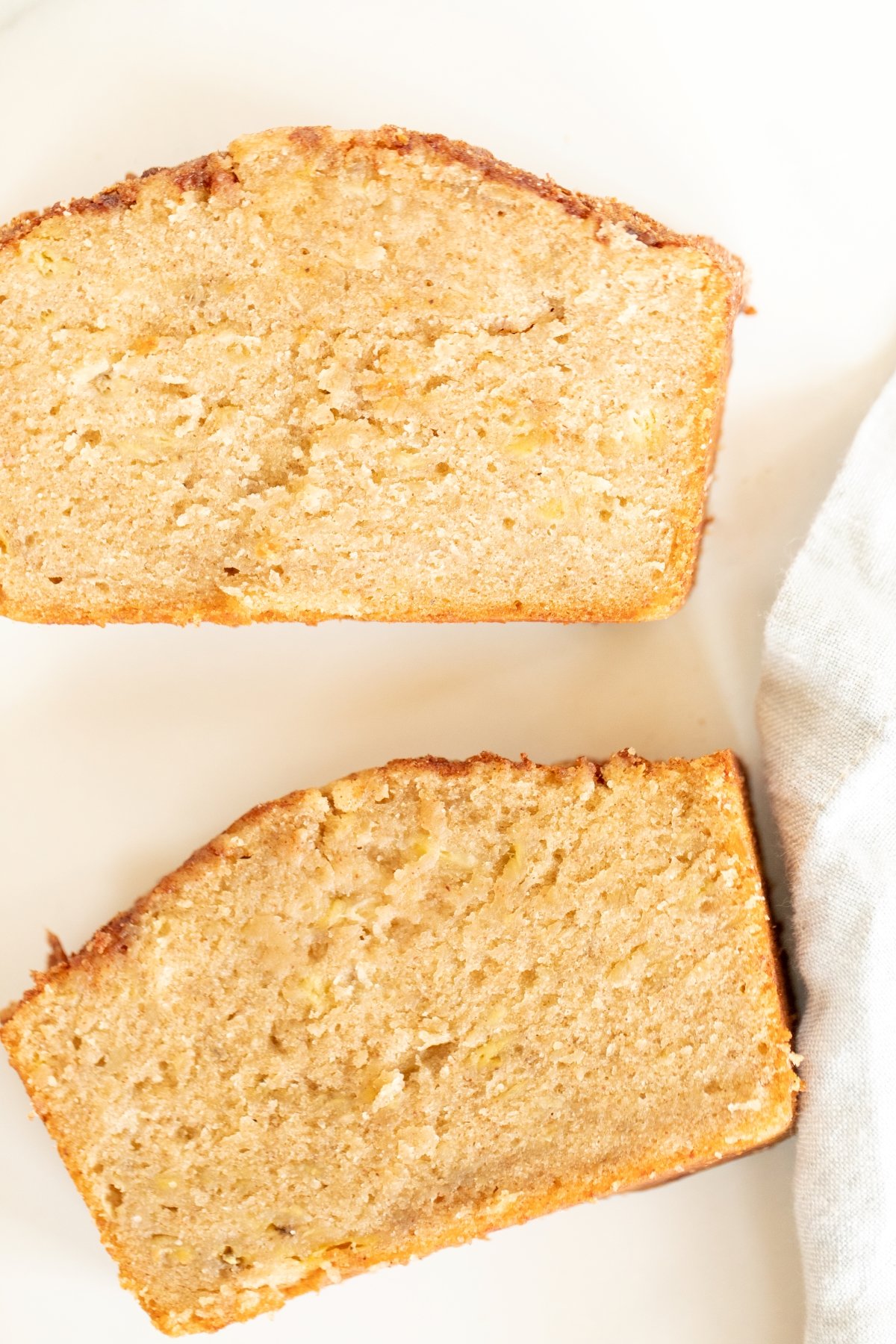 How to Store Banana Bread
Making banana bread ahead of time and storing it for later is really simple. Here are my best tips and tricks for getting it right.
Room Temperature
If you don't plan on eating your banana bread right away, it's best to store it at room temperature. It can sit out on a table or countertop, sealed so it's airtight.
Let cool. The first step is to let the bread cool completely. If you seal it while it's still warm on the inside, you will trap moisture and end up with mushy bread. We want our banana bread moist, not mushy.
Paper towels. Next, place a paper towel inside an airtight storage container or airtight bag such as Ziploc brand. Set the loaf of bread on top of paper towel, then cover it with a second paper towel. The paper towels will absorb excess moisture without drying out the bread.
Airtight container or bag. If you're using a container, seal its lid in place. If you're using a bag, seal it so that it is airtight. Your banana bread will stay fresh for up to four days.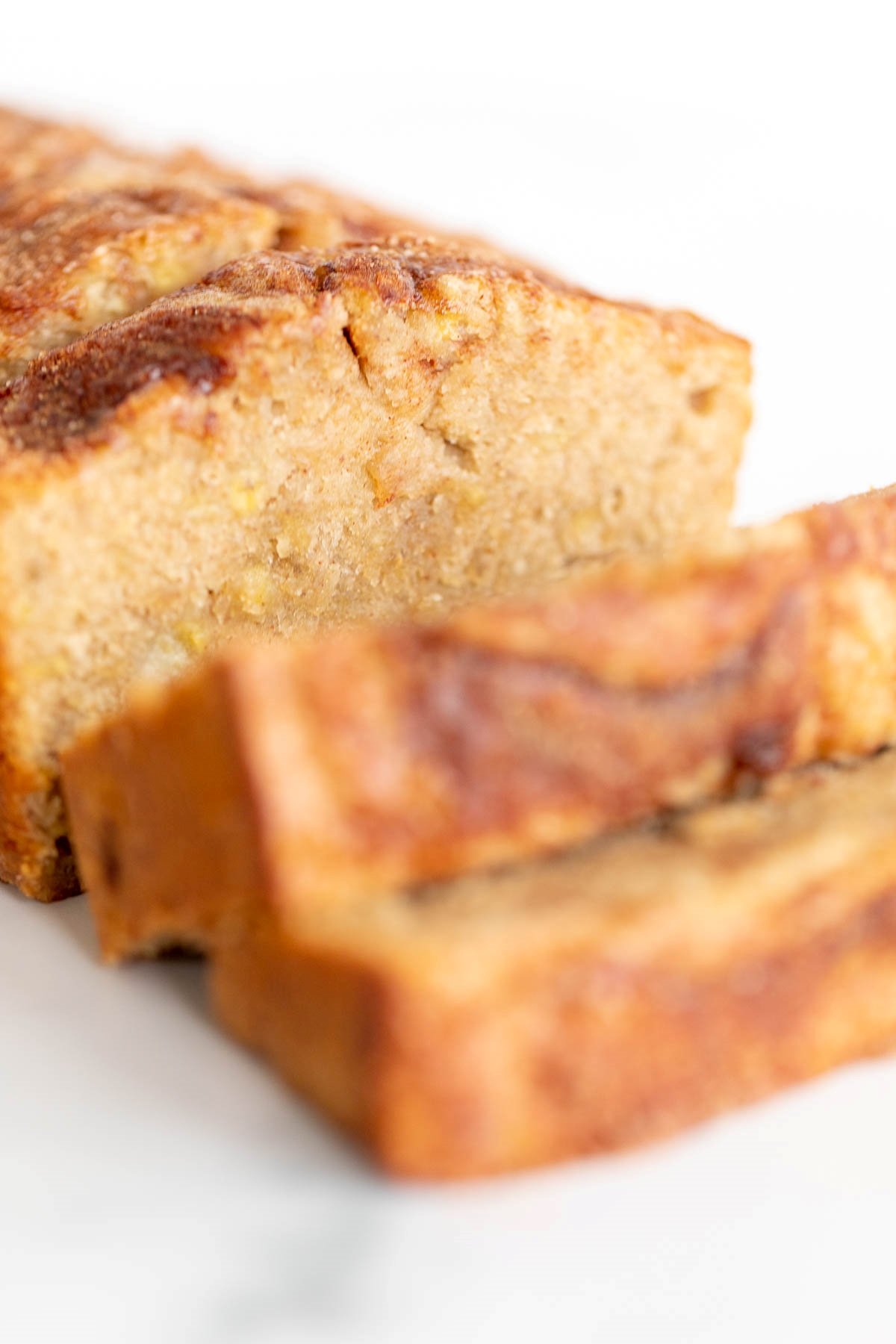 Freezer
Banana bread freezes really well. Here's what you need to know about how to store banana bread in the freezer.
Let cool. First of all, let it cool completely. Sealing warm banana bread will trap heat and moisture inside. Once that moisture freezes, it will form unwanted ice crystals all over your bread. So, avoid that altogether and let it cool completely before freezing!
Plastic wrap. Once it has cooled, wrap the bread tightly in a few layers of plastic wrap. Make sure to press the ends so they are sealed.
Aluminum foil OR airtight bag. Next, wrap the bread again in several layers of aluminum foil, making sure to seal the ends. If you don't have foil, you can seal the loaf in an airtight freezer bag. Enjoy for up to four months.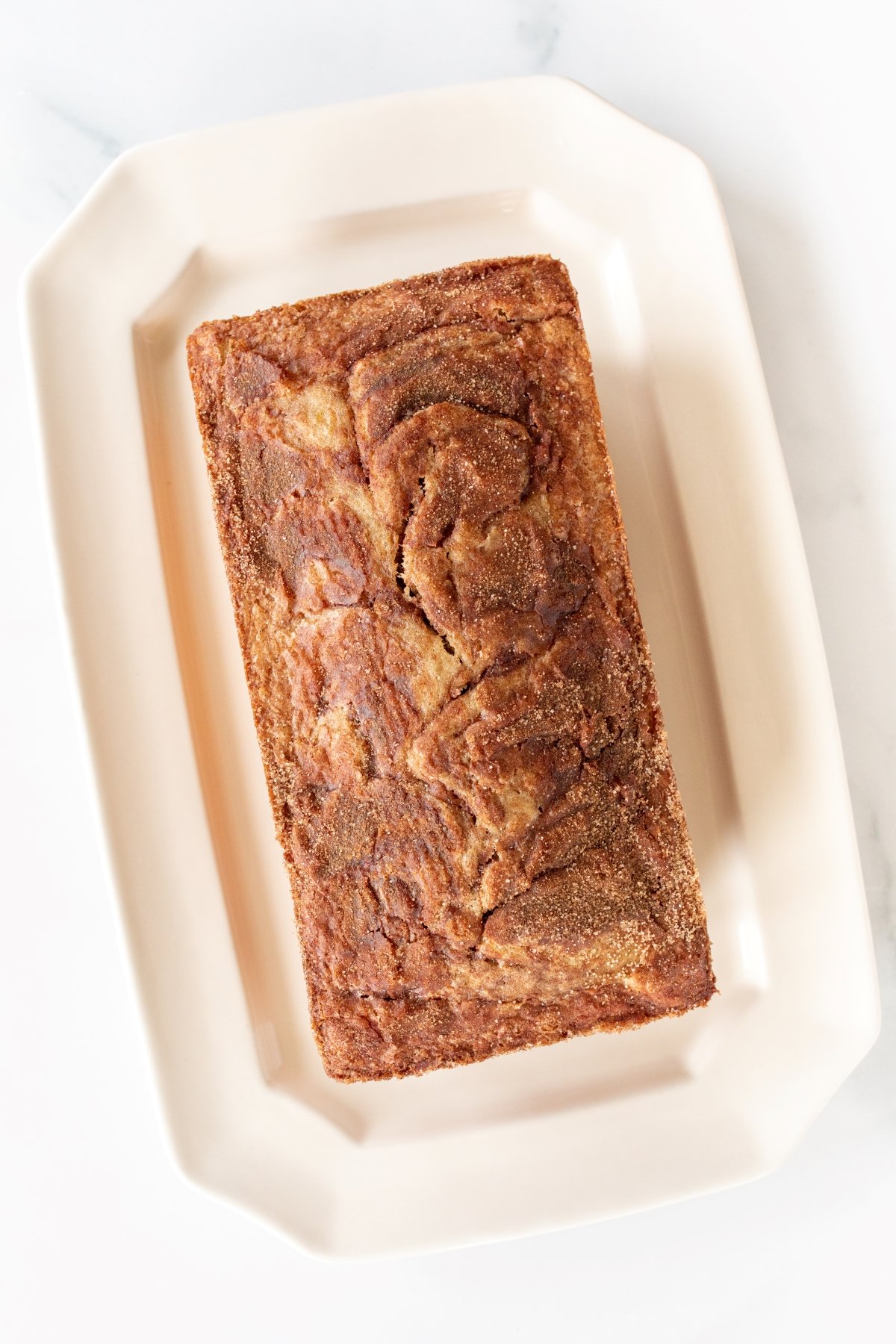 Refrigerator
There's really no need to store banana bread in the fridge. If you'll be eating it right away, it's perfectly fine to leave it sitting out on the counter. If you plan to keep it for a few days, it's better to keep it sealed in an airtight container at room temperature.
Refrigerators circulate cool air, which will actually dry out your banana bread, as well as other types of breads and cakes. To keep your banana bread fresh and moist, store it at room temperature or freeze it.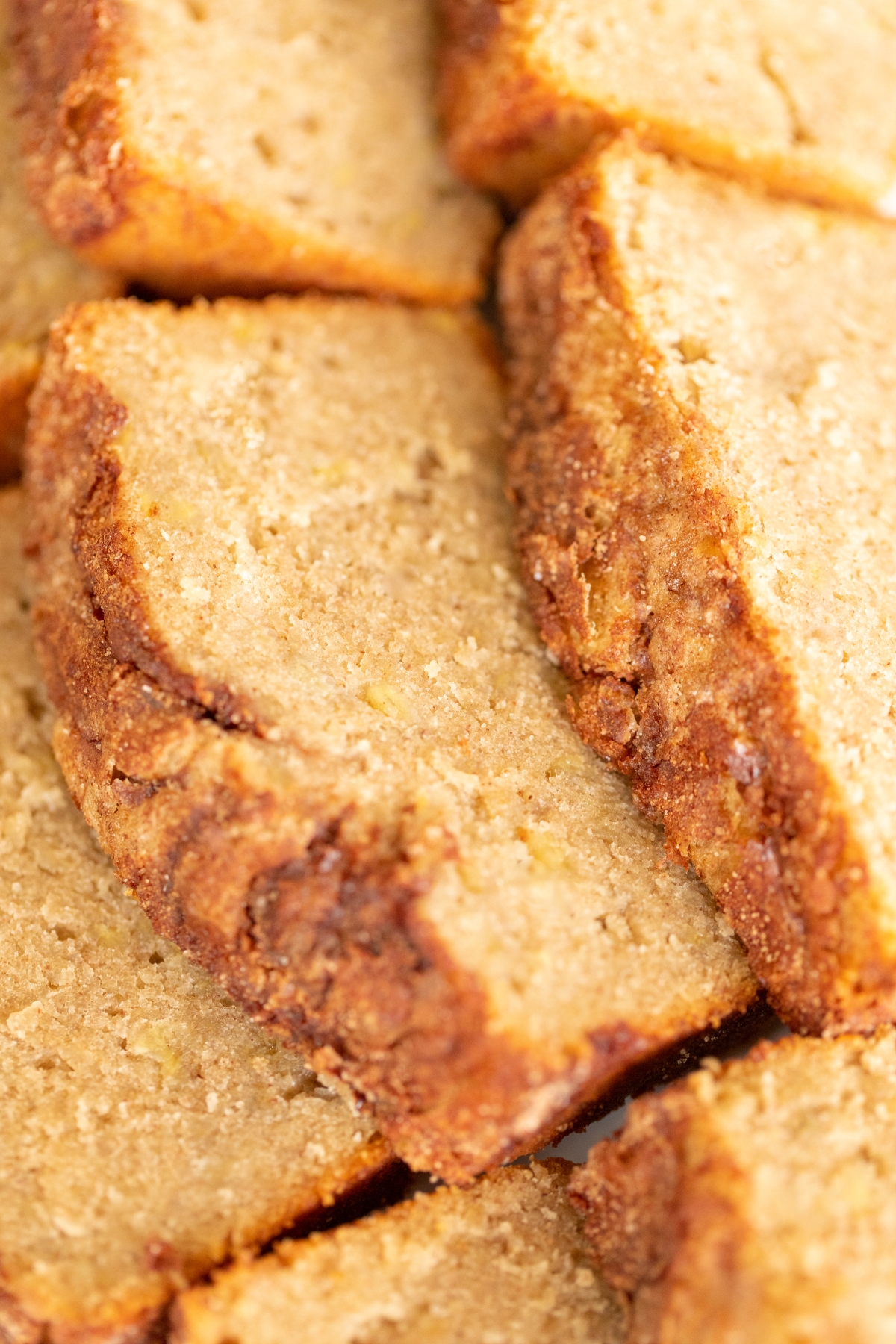 How to Thaw Banana Bread
It's easy to thaw frozen banana bread. Simply remove it from the freezer and leave it sitting at room temperature for about two hours for a full-size loaf. Leave it wrapped while it thaws, so it doesn't dry out.
You can speed the process up by placing an unwrapped loaf of bread in a 350-degree oven for about 30 minutes. It will thaw faster, but you run the risk of drying your bread out a bit.
Individual slices of banana bread thaw quickly in the microwave. Experiment to get the right time, but it should be about 15 – 30 seconds per slice.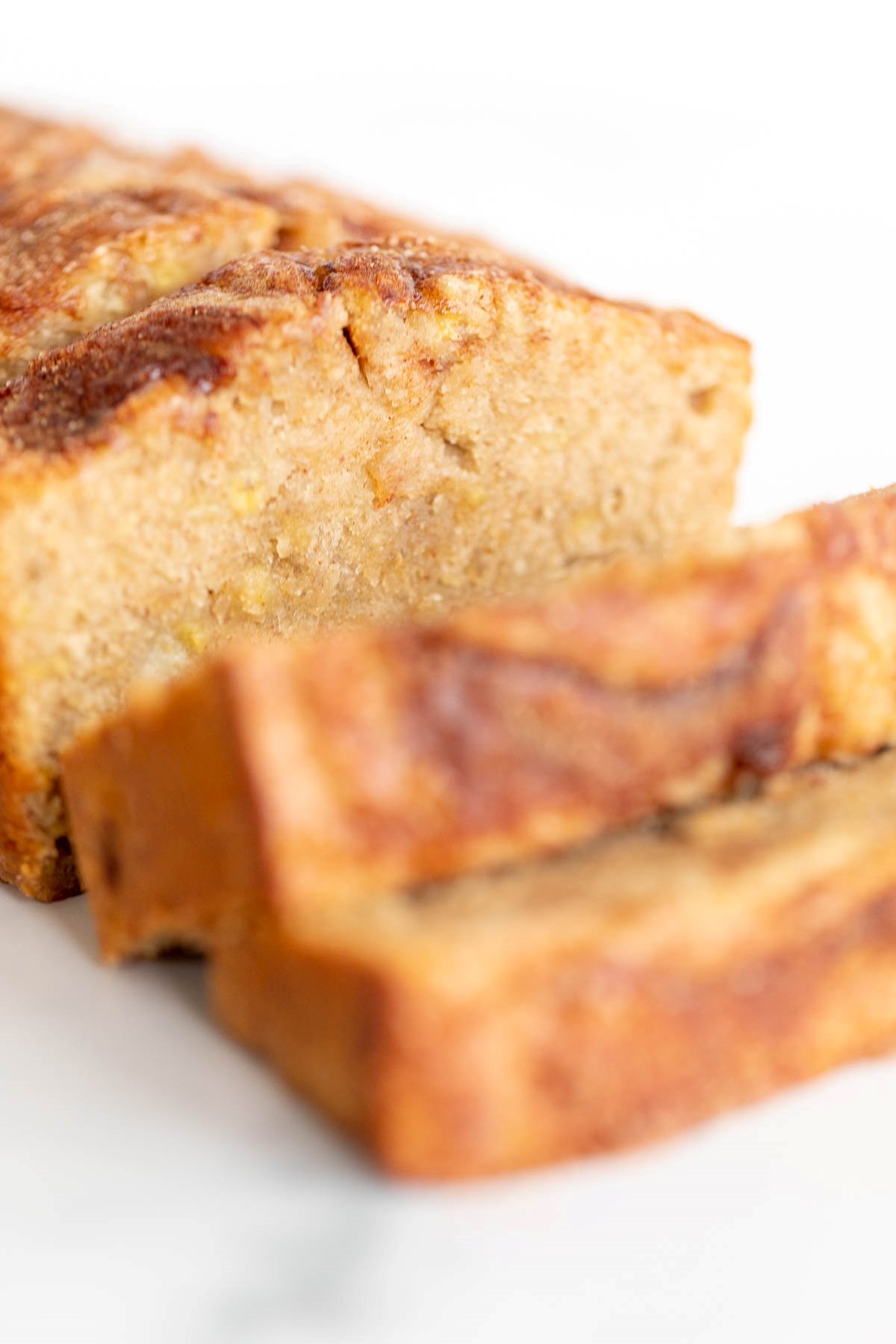 How Long Does Banana Bread Last?
If I'm being honest, in my house banana bread doesn't last very long! We like to eat it fresh out of the oven. But when it's stored the right way, it really is just as good!
If it's sealed and stored at room temperature, you can enjoy it for up to four days.
If it's sealed and frozen, it will stay fresh for up to four months.
Tips
Mini loaves are great for making ahead. You can wrap and freeze several together in a single freezer bag, and they thaw quickly. They're perfect to keep on hand for gifting!
You can slice loaves before freezing, or even freeze individual slices. Just make sure to wrap them very well, since their inside will be exposed. Slices are so easy to thaw – a quick and delicious snack!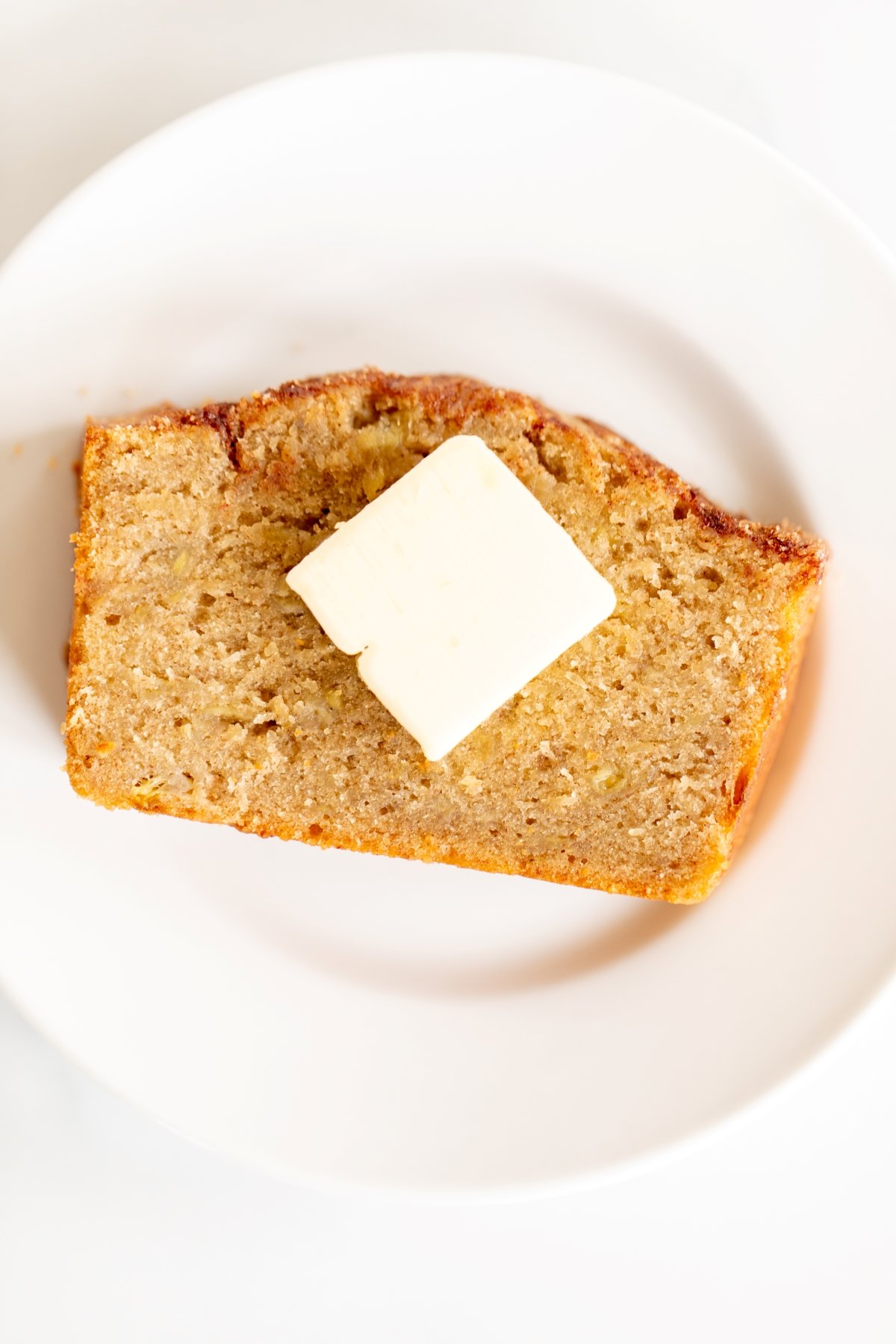 If you love bananas, don't miss this guide! We've gathered all our best banana recipes – you'll never let those brown bananas go to waste again.