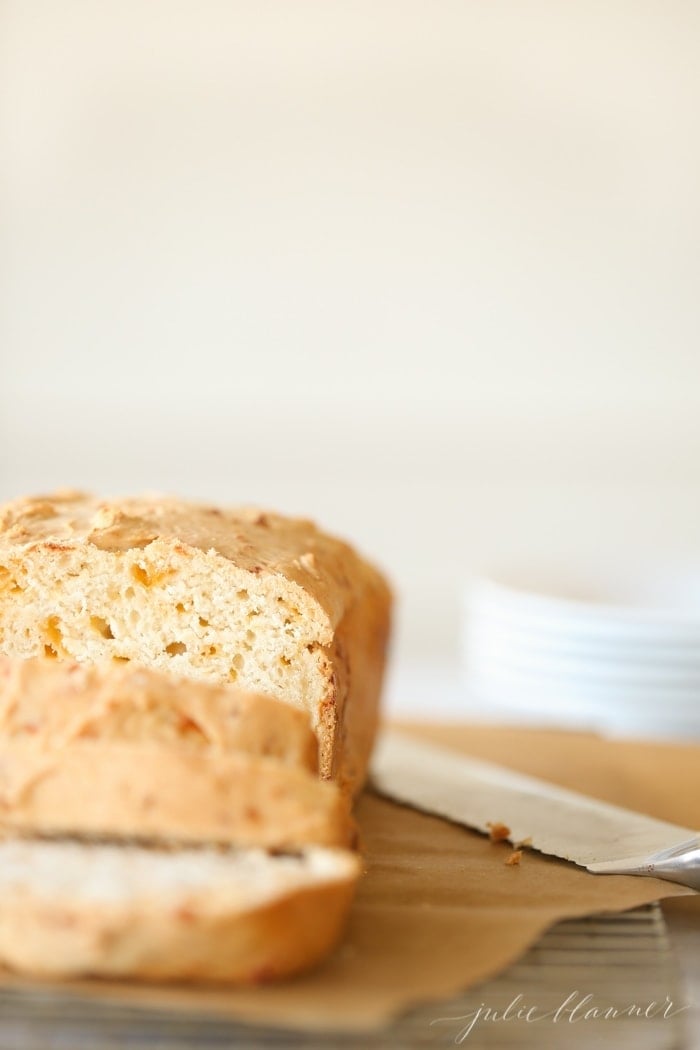 Yes, I have another beer bread recipe for you today. Maybe it's the chill in the air, but we can't get enough. I  adapted my recipe to create a cheddar beer bread that is so incredibly good, you might not want to share.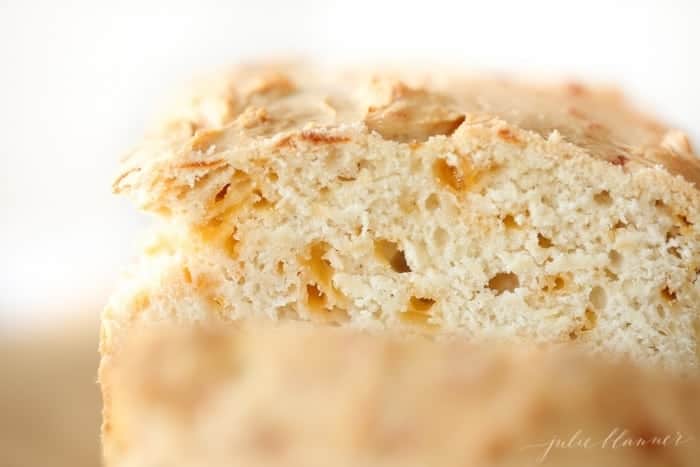 We've had record temperatures this fall and I've taken full advantage, maximizing tennis season, going for walks, taking golf cart rides and dining al fresco. Finally, my mustard throw, abundance of pumpkins and bunches of wheat feel appropriate for the weather – just a week before we start decorating for Christmas!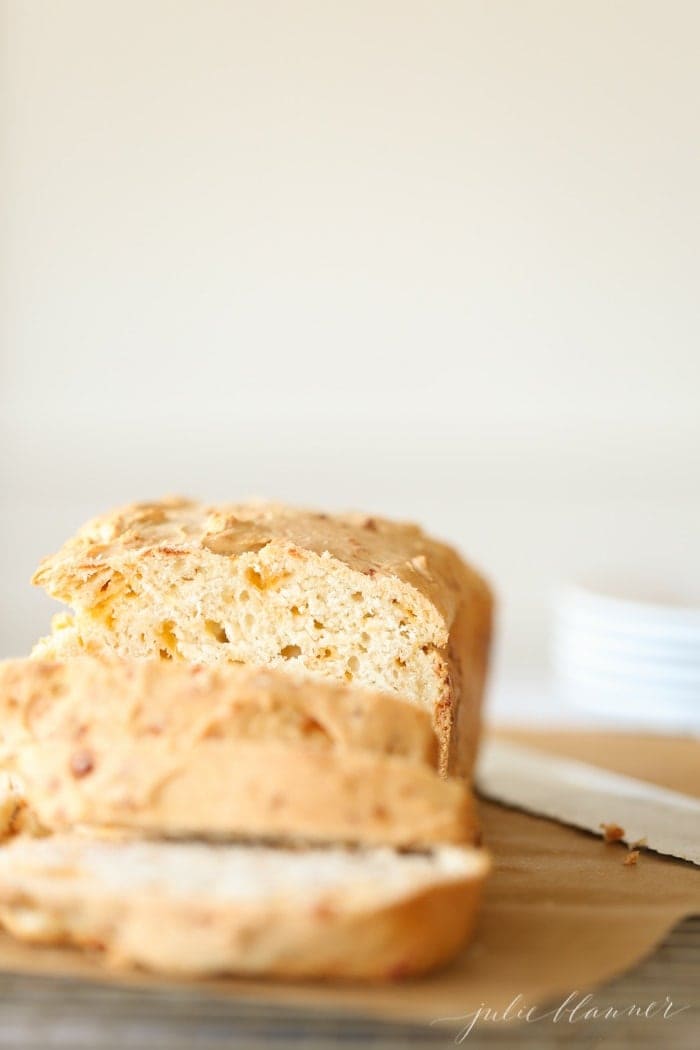 Nothing warms up a chilly, fall day like a slice of cheddar beer bread. Trust me, it makes the perfect afternoon snack, but it's also great for gift giving, tailgates, game day get togethers and Thanksgiving, of course!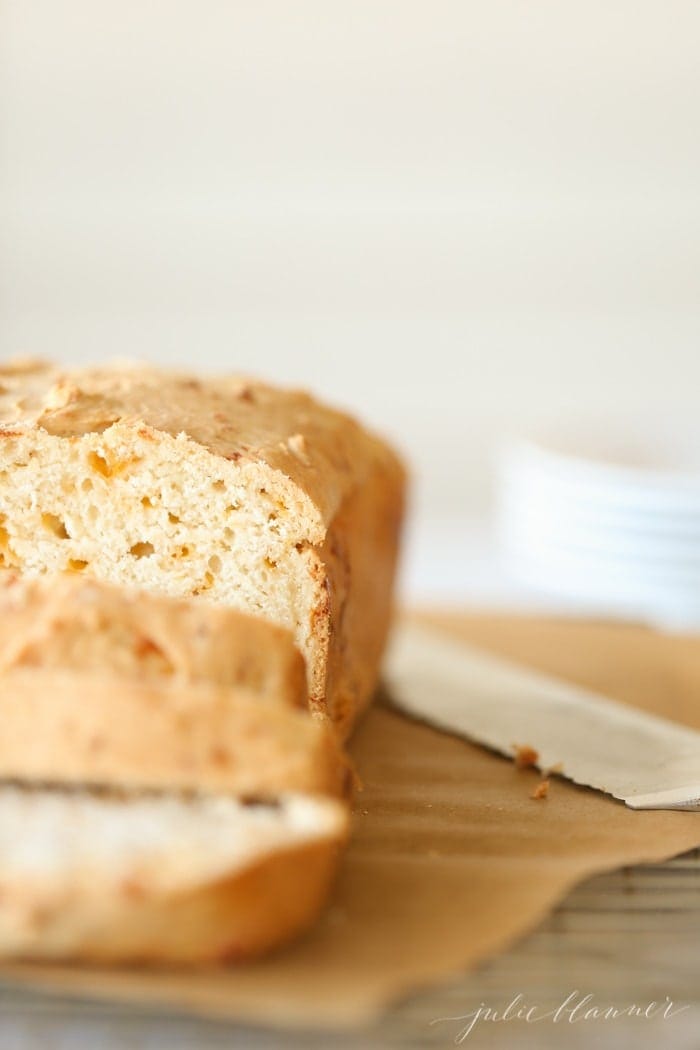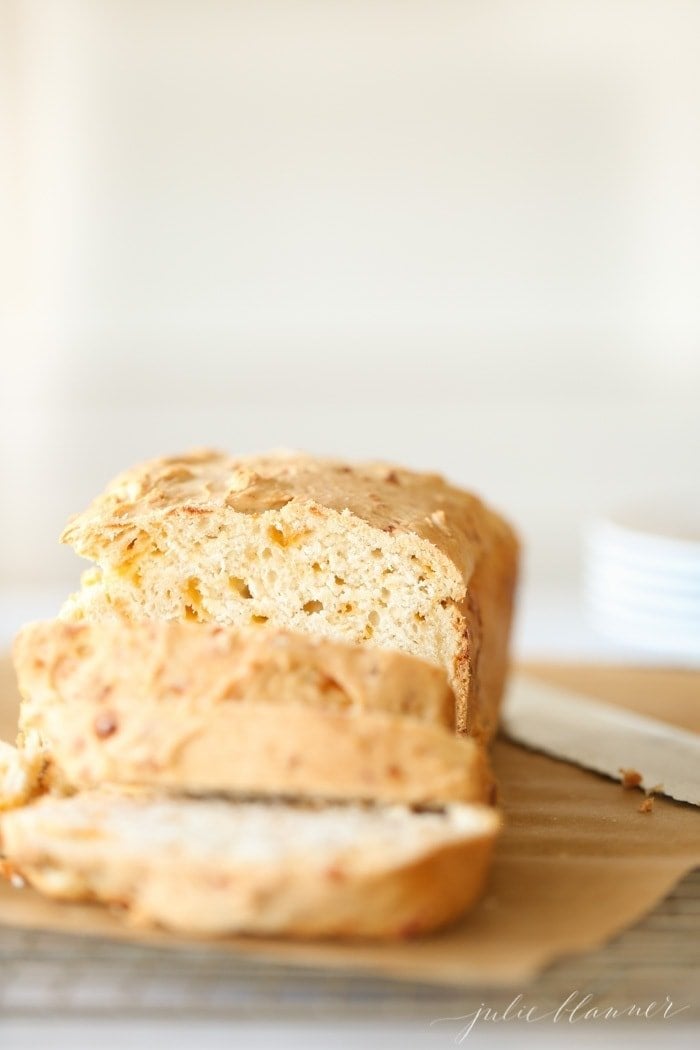 The season of giving continues today with a gift from Zwilling, maker of my stainless cookware and the best kitchen knives. I love them so much, I asked them to gift a 7 piece set of pro knives to one lucky reader!
>
In the mood for something sweet? You'll love my honey beer bread as well! Let's get down to the easy recipe, shall we?
Cheddar Beer Bread Recipe
10
adjust servings
Ingredients
3 c flour, sifted (not packed)
3 tsp baking powder
1 tsp salt
3 Tbsp sugar
1 Tbsp minced garlic
4 Tbsp butter, melted
12 oz wheat beer
5 oz cheddar cheese, freshly shredded
Instructions
Preheat oven to 375 degrees.
Combine flour, baking powder & salt gently with a spoon.
Add sugar, garlic, butter, beer and cheddar. Mix well.
Pour into a greased loaf pan & bake 45 minutes.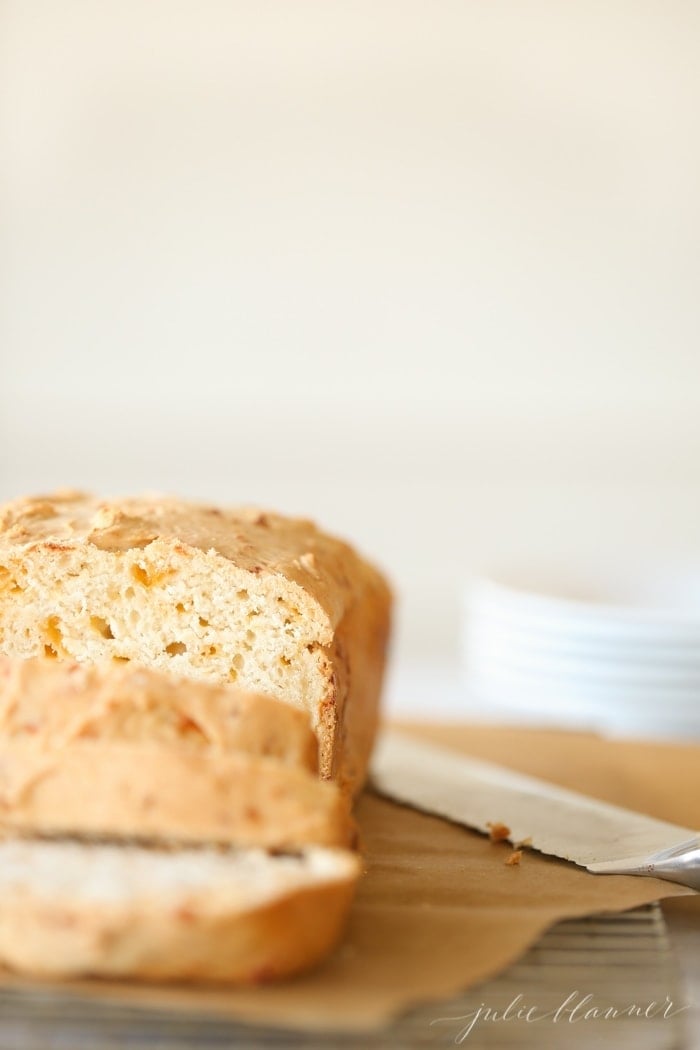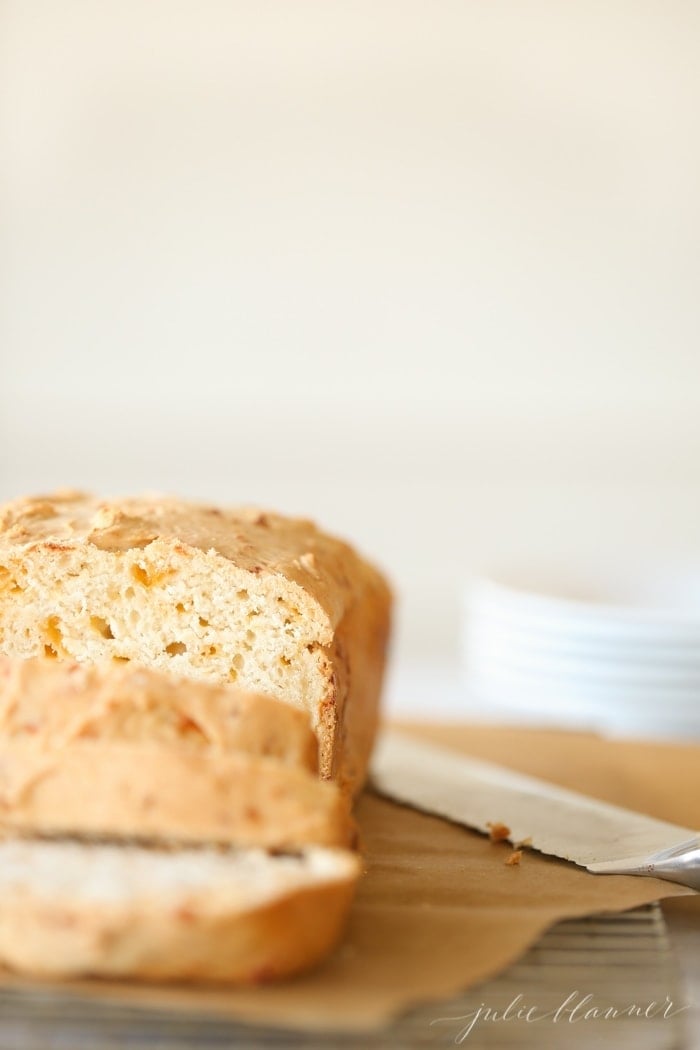 LET'S CONNECT!
instagram | newsletter | facebook | pinterest