Your Ultimate Guide to the Best Apple Recipes
Apples are the quintessential fall fruit– let's celebrate their sweet abundance with tips, tricks and easy apple recipes galore! Learn about choosing the best apples for baking, as well as an incredible round-up of all my favorite apple recipes in one convenient spot.
The best apple recipes are at your fingertips, with free printable recipe cards and all the details you need.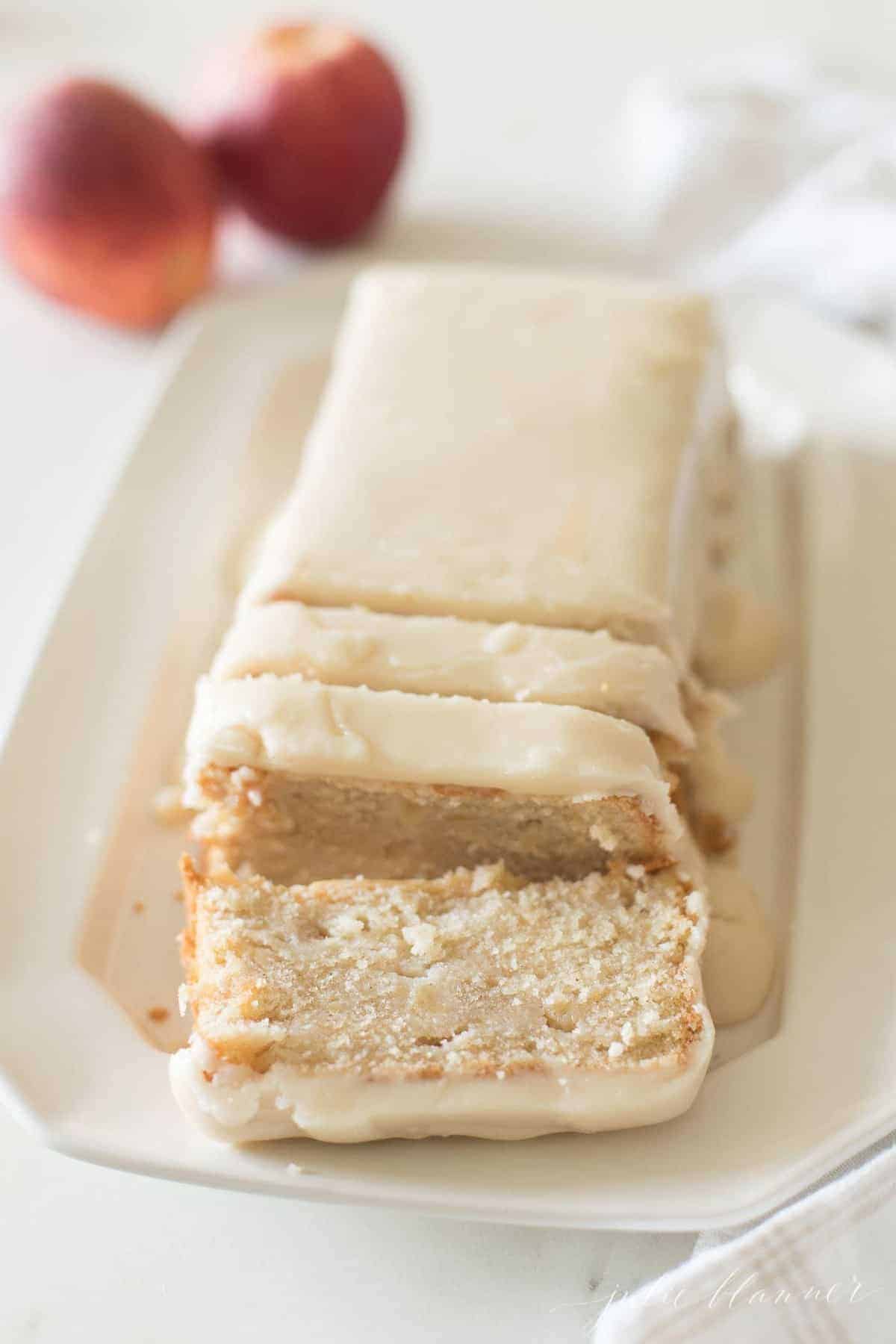 Originally published October 12, 2019, this post is continually updated with new recipes and content. Current update is September 18, 2021.
I know that maybe it's a little bit of a cliche, but my family treasures our fall outings to the local apple orchards here in Missouri.
Sometimes it's too hot, the sun is blazing and we're being attacked by bugs and tall grasses. Sometimes there are more apples on the ground than there are in our boxes. But year after year, we come back for more.
I think it's the joy of picking and choosing, the adventure, and a little bit of pride for the girls. They love coming home with piles of apples that they chose, and helping me decide what to make!
There's something so much sweeter about baking and cooking when you know exactly where things came from- we are so lucky to have these local farms!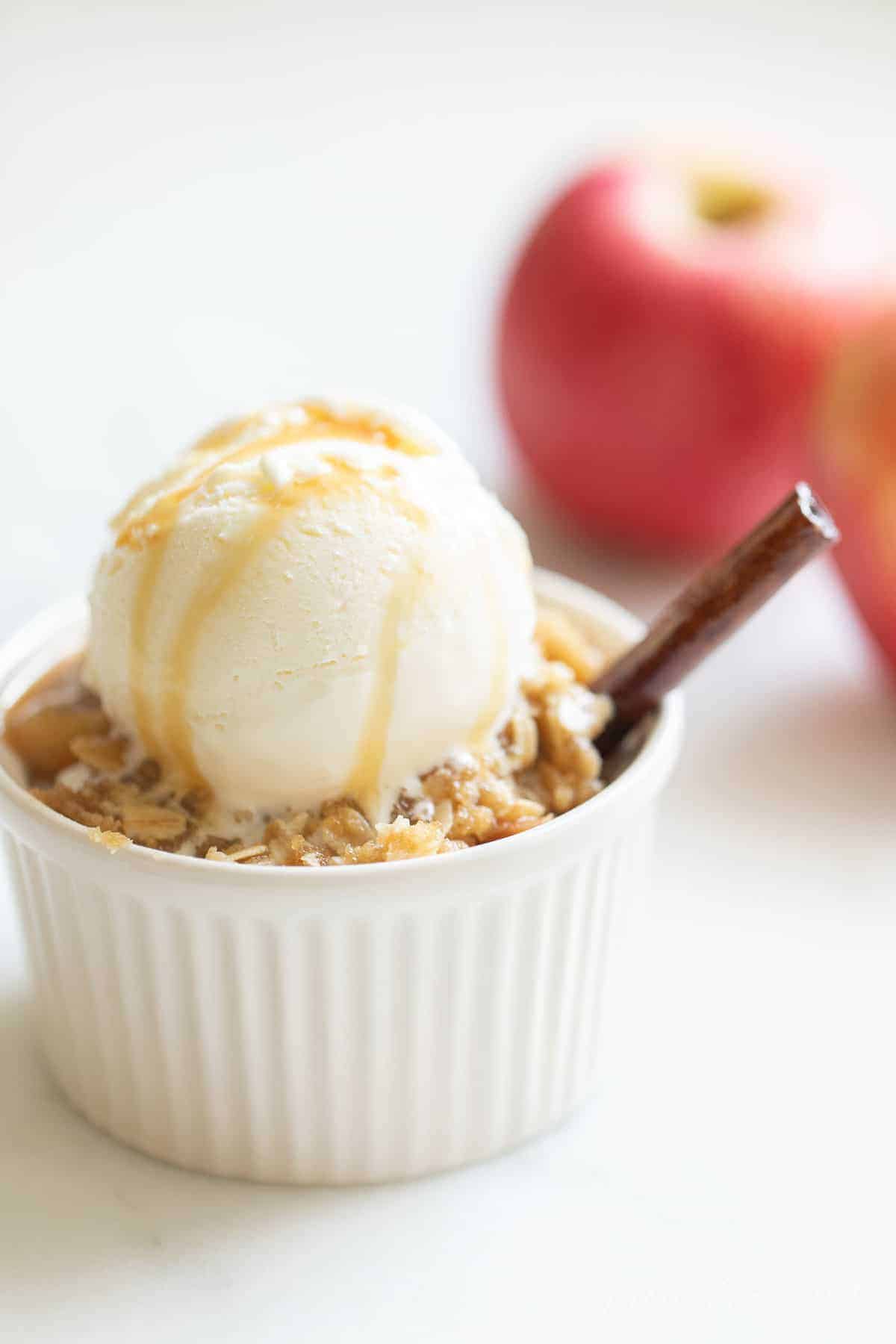 Easy Apple Recipes
We love our time together in the kitchen, and it's where I really feel at home with memories of my mom and grandmother. I have created dozens of apple-inspired recipes over the years, and I am thrilled to share them all with you!
This is a one-stop-shop where you can find all my favorite tips, tricks and recipe links- so be sure to bookmark this post for future fall baking! There's everything from apple cocktails, to indulgent baked apple recipes, and even healthy apple recipes.
First, we're going to go over some of the most commonly asked questions about baking with apples. We'll also touch on your apple baking pantry essentials and more!
You'll find each apple recipe linked to its own post with a printable recipe card towards the bottom of this post. There's a lot of apple love to go around, so I hope you find this helpful!
Love entertaining during fall as much as we do? Don't miss my complete hors d'oeuvres round-up, as well as 12 Thanksgiving Cocktails and 30+ Thanksgiving Appetizers!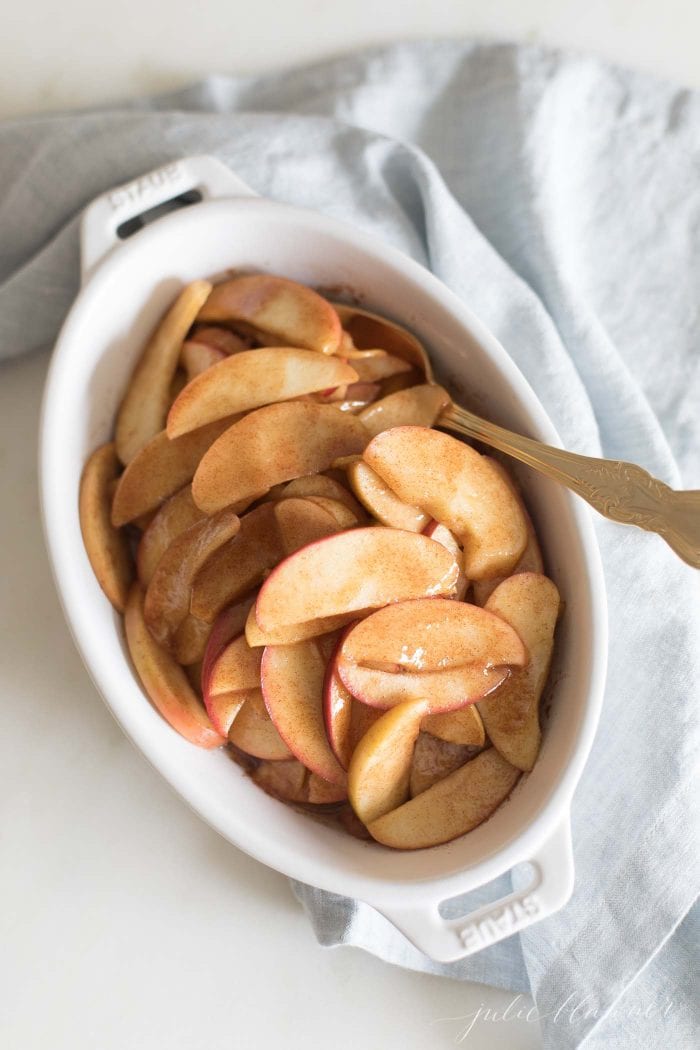 What are the Best Apples for Baking?
There are a wide variety of apples that are perfect for baking. However, some of the softer apples have a tendency to lose their shape, so it's best to avoid those when you are choosing an apple for baking purposes.
These are our favorites!
Jonathan
Honeycrisp
Granny Smith
Braeburn
Golden Delicious
Gala
Pink Lady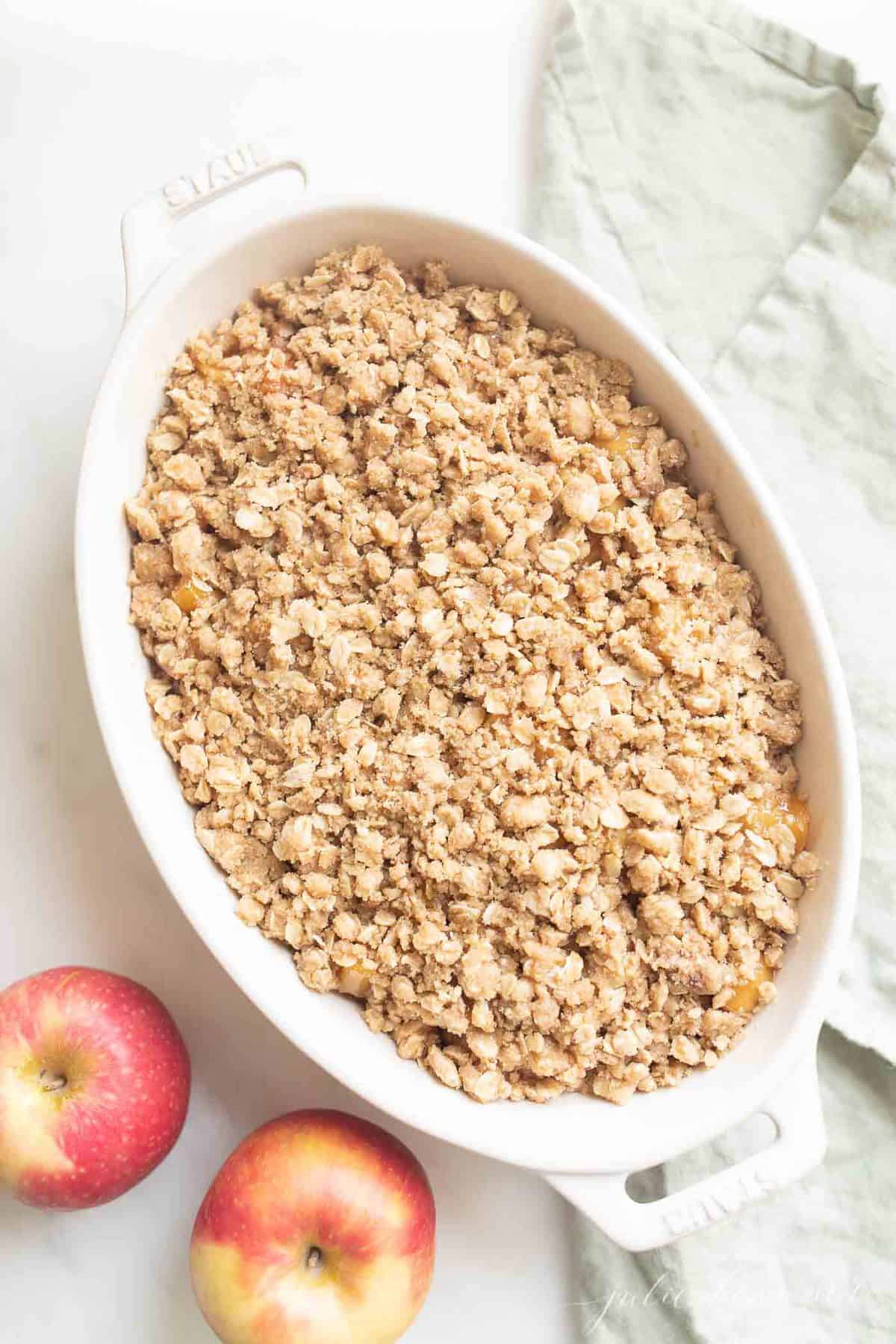 Tips for Baking with Apples
Here are a few ways that I like to make my life easier when it comes to our fall baking. First up? A fully stocked pantry for the season, and refreshed baking ingredients.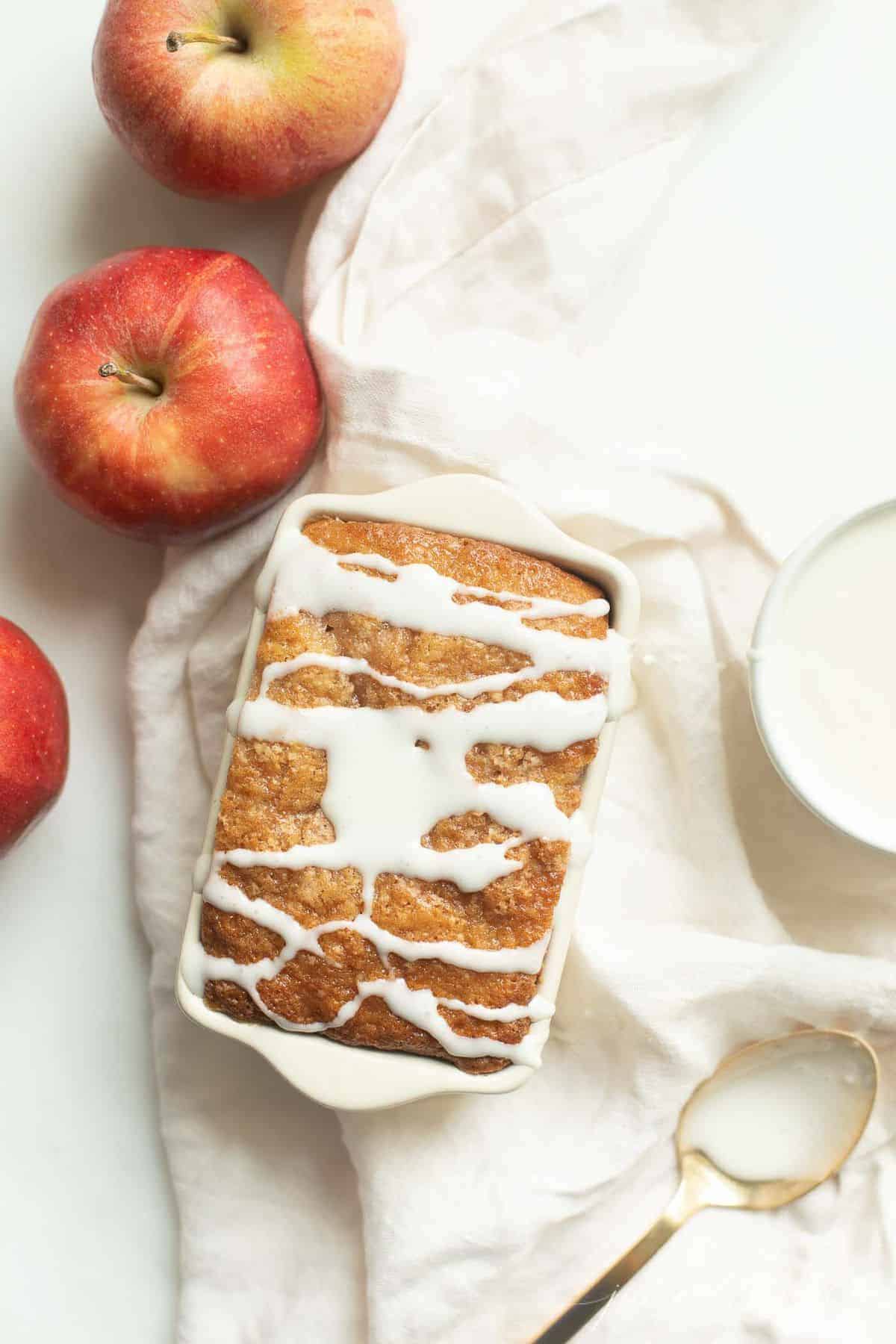 Pantry Staples and Seasonings
Keeping my favorite spice blends and seasonings on hand is so important!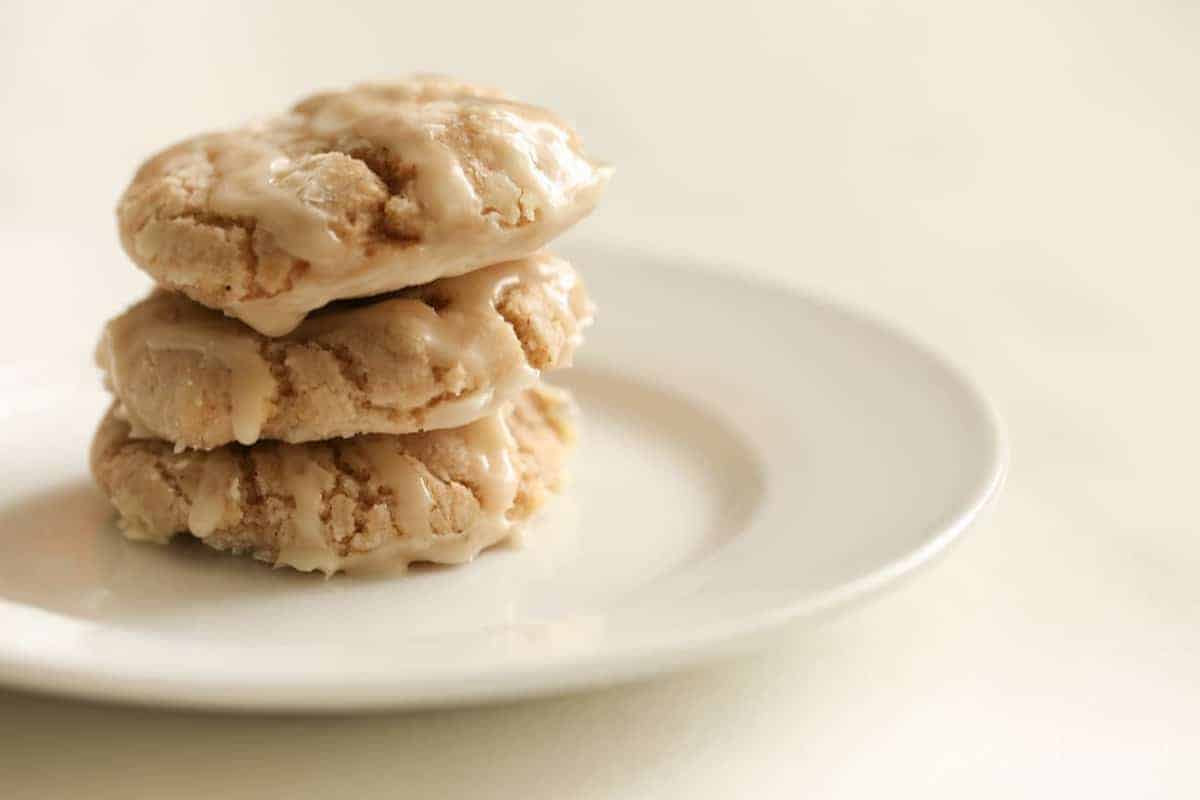 Can You Freeze Fresh Apples?
Yes, you absolutely can! If you have an overabundance of apples (and if you've ever taken your kids to go apple picking you know exactly what I am talking about) you can freeze your apples with a couple different methods.
Freeze them whole, peel on! Just place them on a large baking sheet and flash freeze before placing into baggies so you don't wind up with stuck-together whole apples.
Freeze in peeled slices! You can peel, core and slice them. Then, freeze them on a cookie sheet and transfer them to freezer bags once they're frozen. This prevents the pieces from sticking together, so you'll be able to pull out just the pieces you need later.
Make apple pie filling. This is one of the most traditional ways to freeze apples- if your family enjoys apple pie this is a great little shortcut!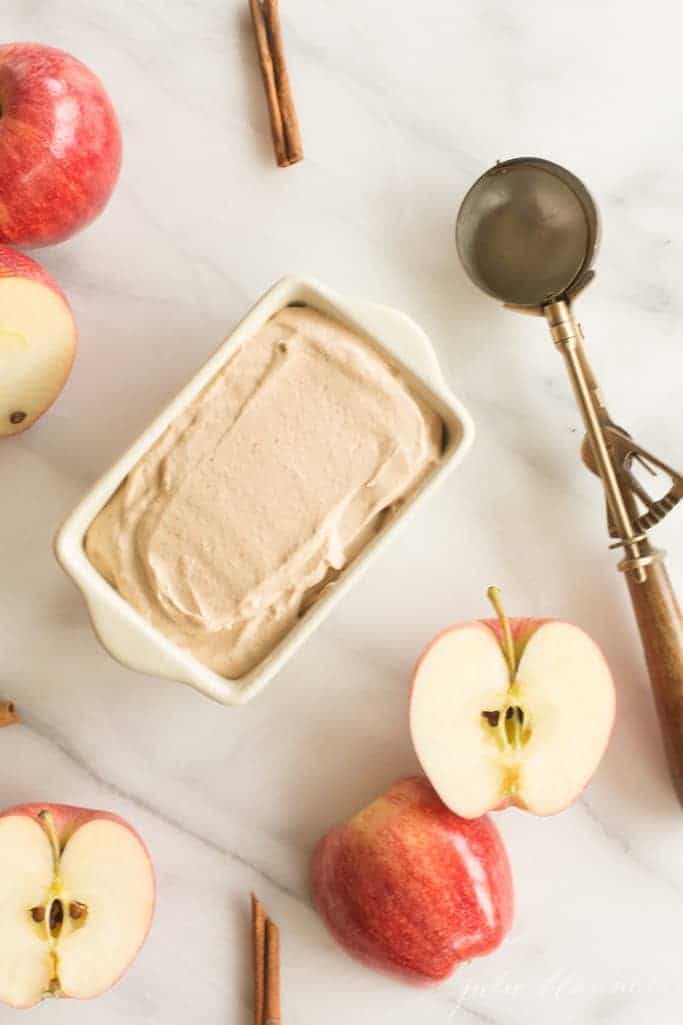 Using Frozen Apples in Baking
Frozen apples can be used to make a wide variety of cooked and baked dishes. You can use them for applesauce, pies, jams and jellies, cakes, cobblers, and baked apples. They are also a perfect addition to smoothies when they are frozen- they work beautifully in healthy apple recipes, too.
I like to defrost my frozen apple slices by adding them to a large bowl of water- I throw a little lemon juice or even maple syrup into the bowl to prevent browning as they defrost.
Frozen apples are not good for eating- so let's enjoy them for baking! They will brown quickly after removing them from the freezer so I like the water defrosting trick!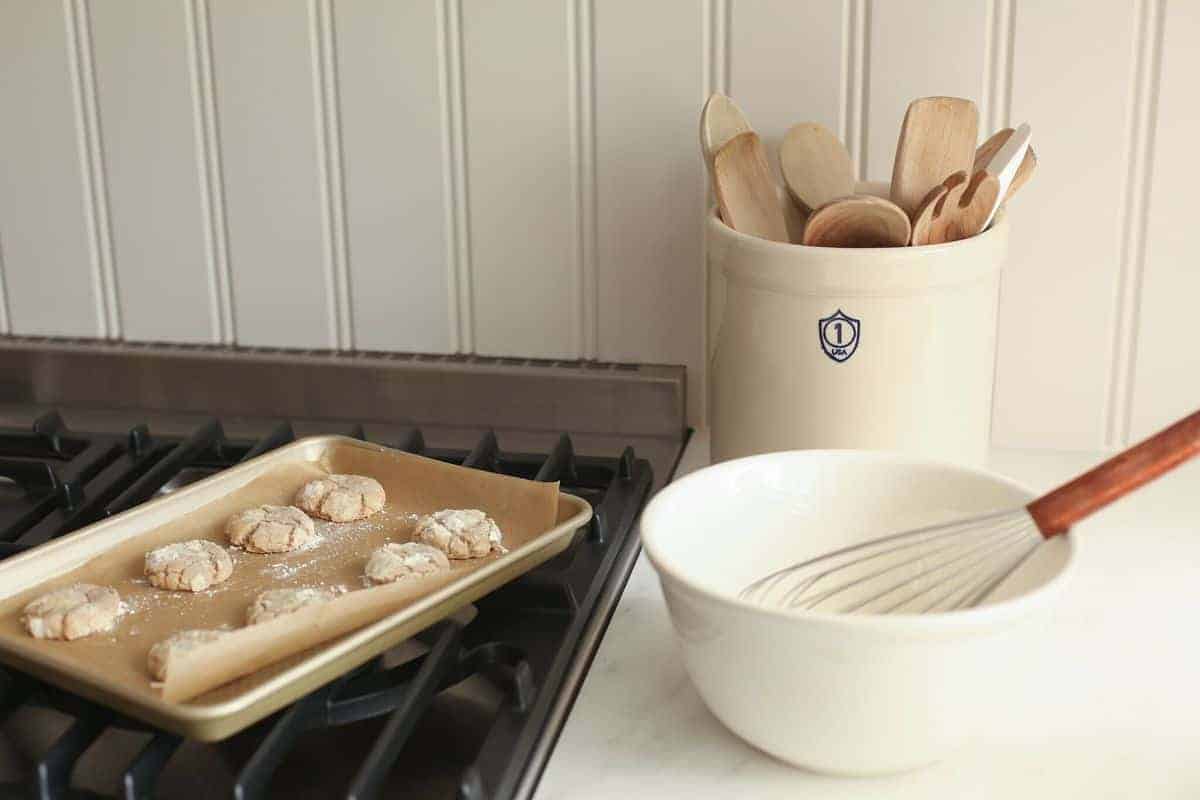 More Frequently Asked Questions
What can I do with lots of apples?
My suggestion? Apple cider! You can also make apple pie, or apple bread. The easiest apple recipe ever is these incredible baked apples.
How long do apples last in the fridge?
Store your apples whole, and unwashed, individually wrapped in your refrigerator. Fresh apples can keep up to eight weeks when stored appropriately.
Should apples be stored separately from other fruit?
Ideally, yes. That's because apples emit ethylene gas, which can cause other fruits and vegetables to go bad at a much quicker rate.
Apple Recipe Roundup
These are the recipes that readers return to time and again – the ones that give us the comfort and joy of the fall season! They are indulgent, delicious and oh-so-cozy when they are baking in the oven.
Many of these favorites were created with gifting and sharing in mind – I always like to have a "share plan" so I don't eat an entire batch by myself!
The Best Apple Breakfast Recipes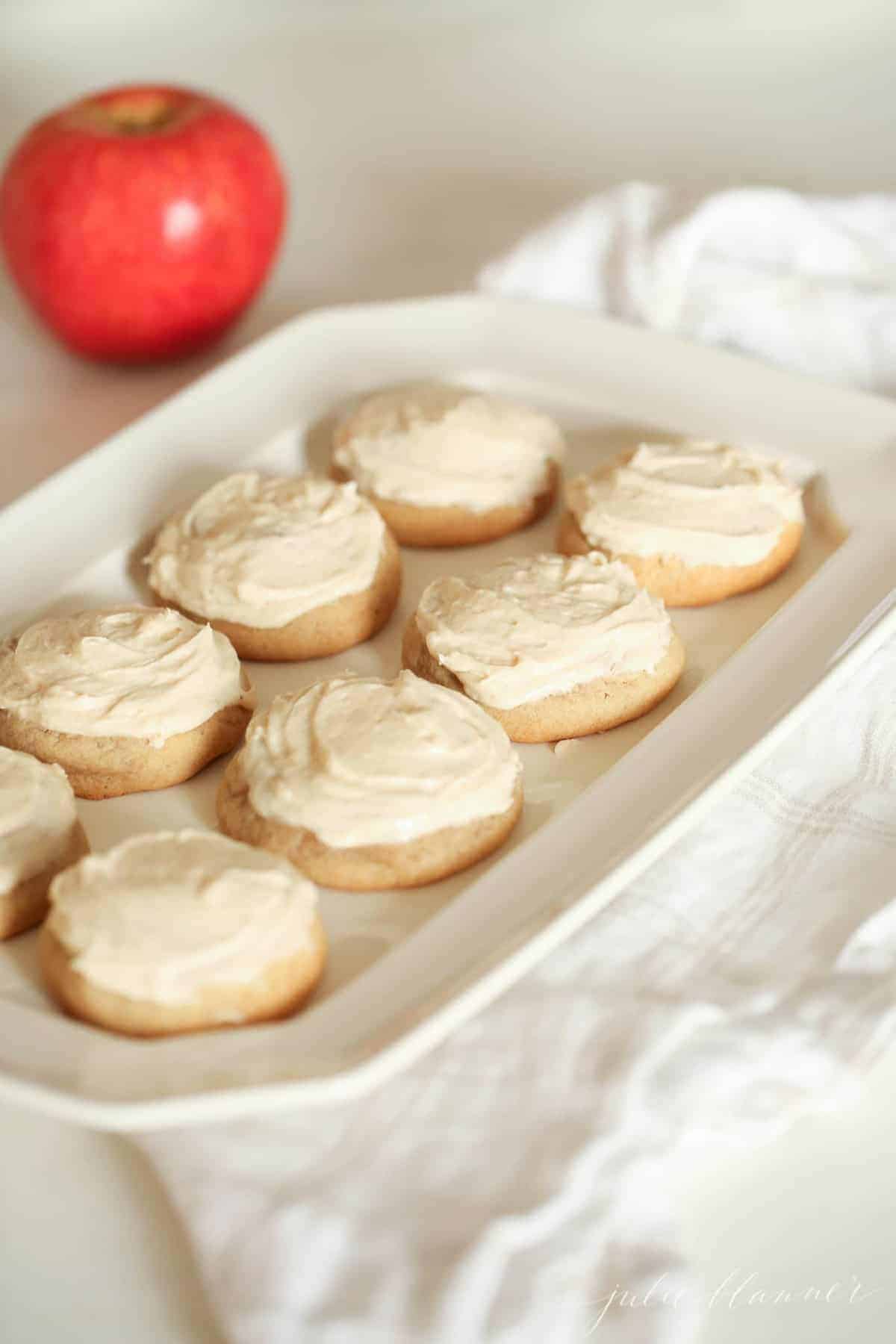 Favorite Class Apple Desserts
Savory Apple Recipe Inspiration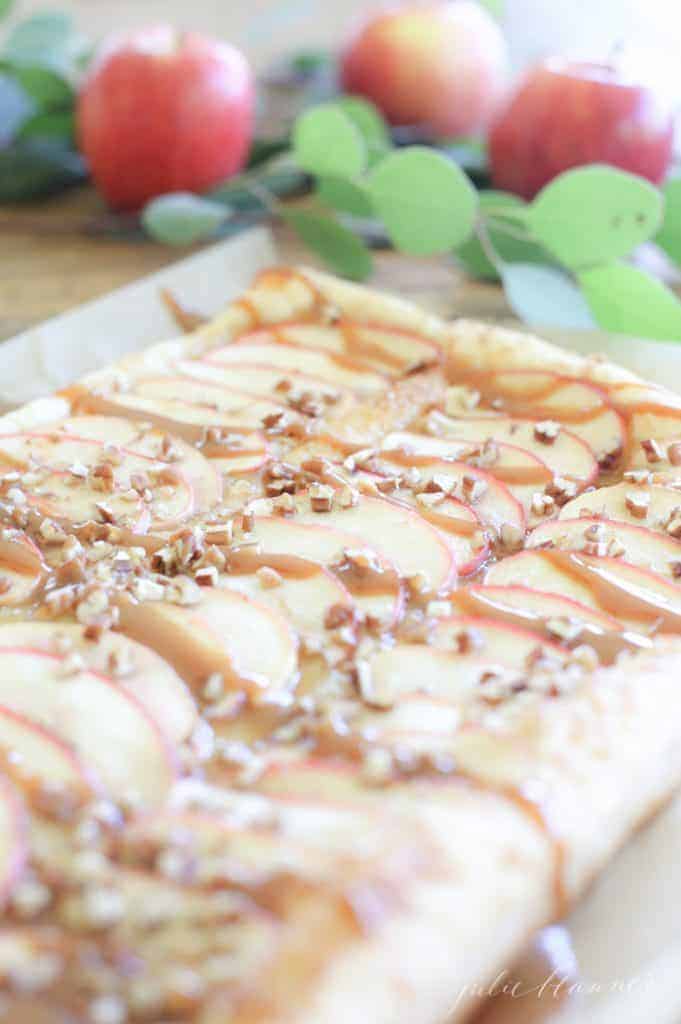 The Best Toppings, Icings and Glazes for Apple Recipes
I promise, all of those recipes listed above are delicious completely on their own. But if you want to really take it up a few notches, adding a frosting, whipped cream, glaze, or ice cream to anything baked with apple is going to create an incredibly delicious indulgence!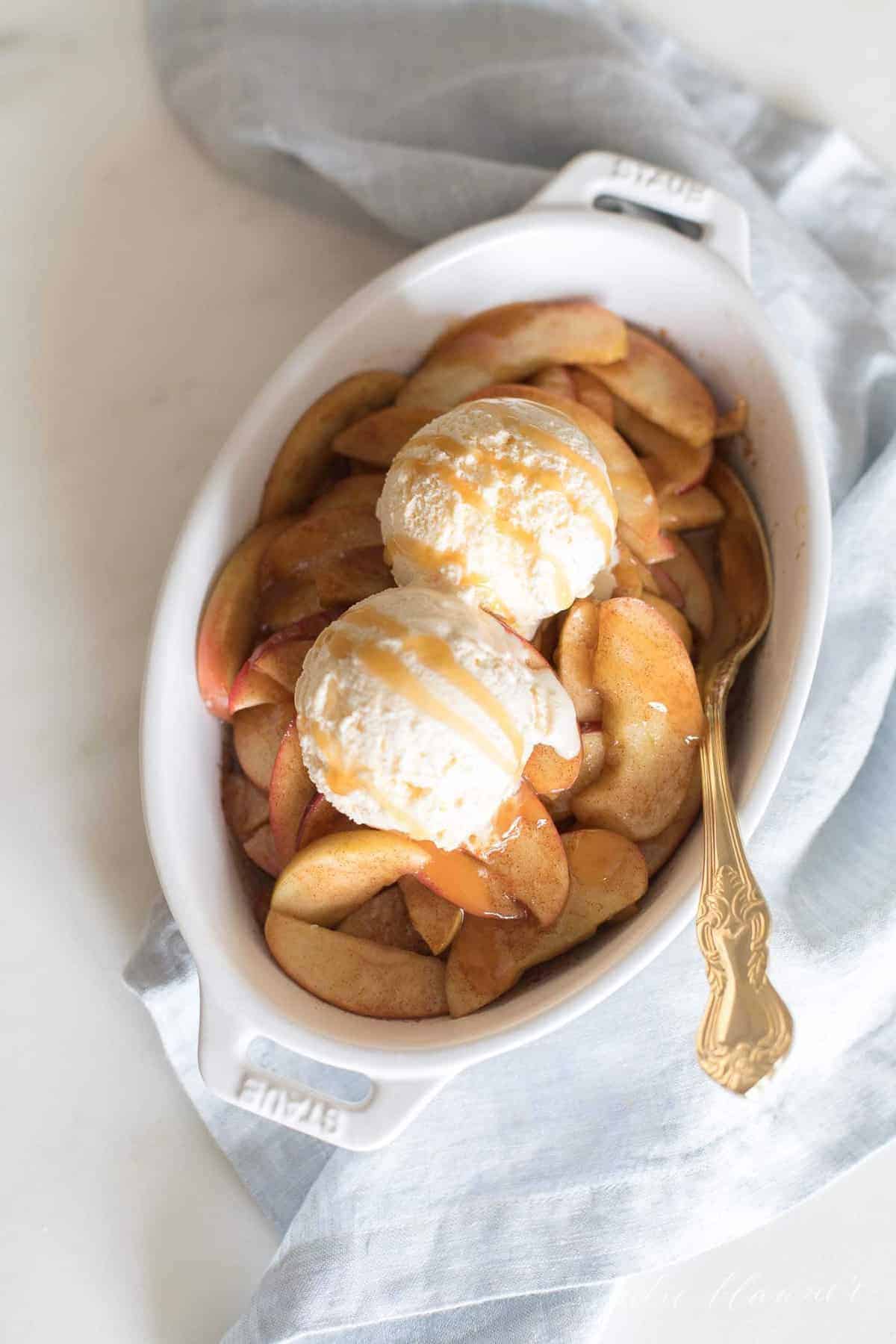 Healthy Apple Recipes
I know, I know. We can't eat all the butter and sugar, all the time. Or maybe you can, but I can't- not when I love to create beautiful baked goods all week long! Oh, the perils of baking for work!
These healthy apple recipes are a little lighter on sugar, but not on flavor! In fact, you'll find that many of these options give you the sweet, tangy touch of apple flavor without all the fat and calories! You can easily indulge without over-doing it.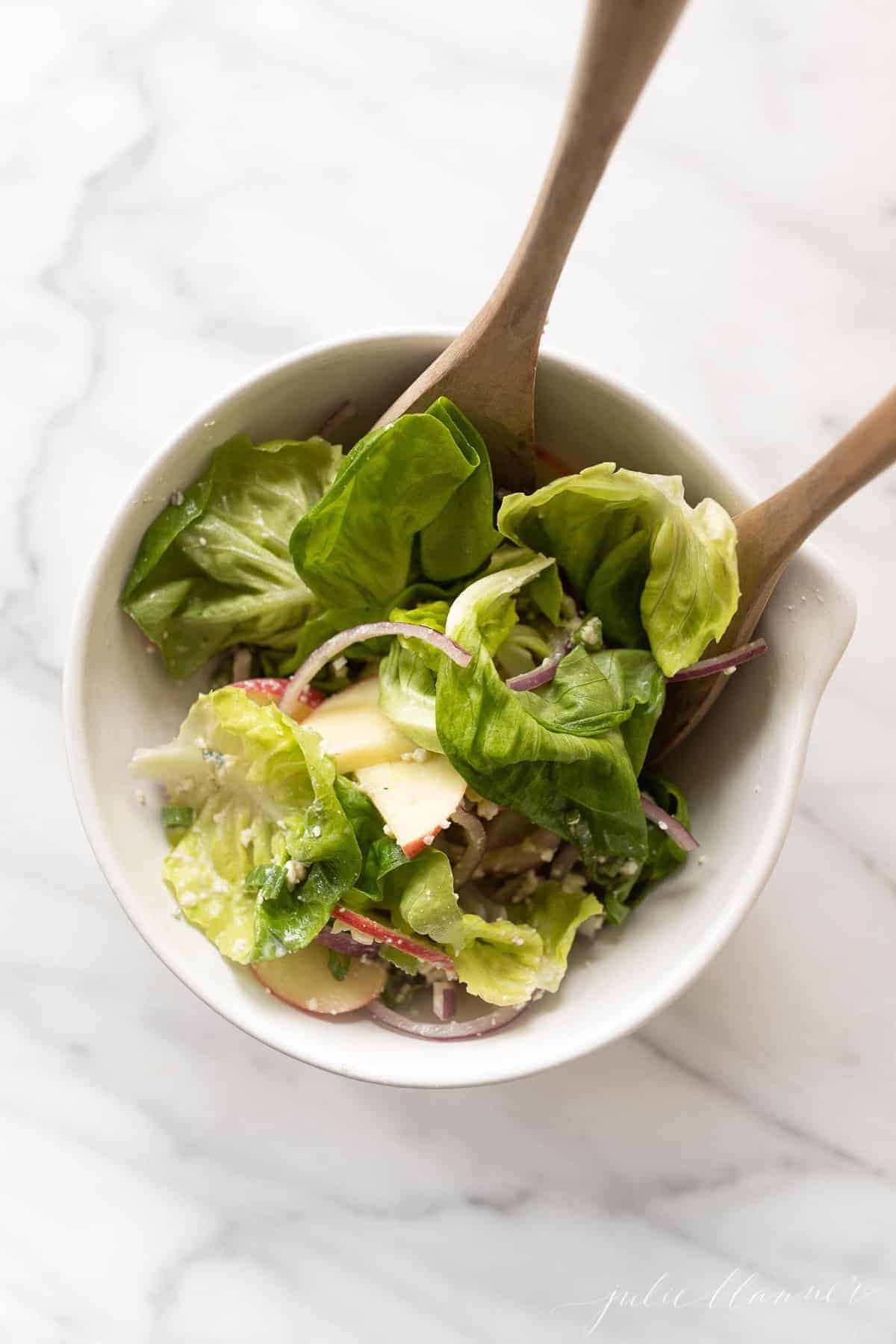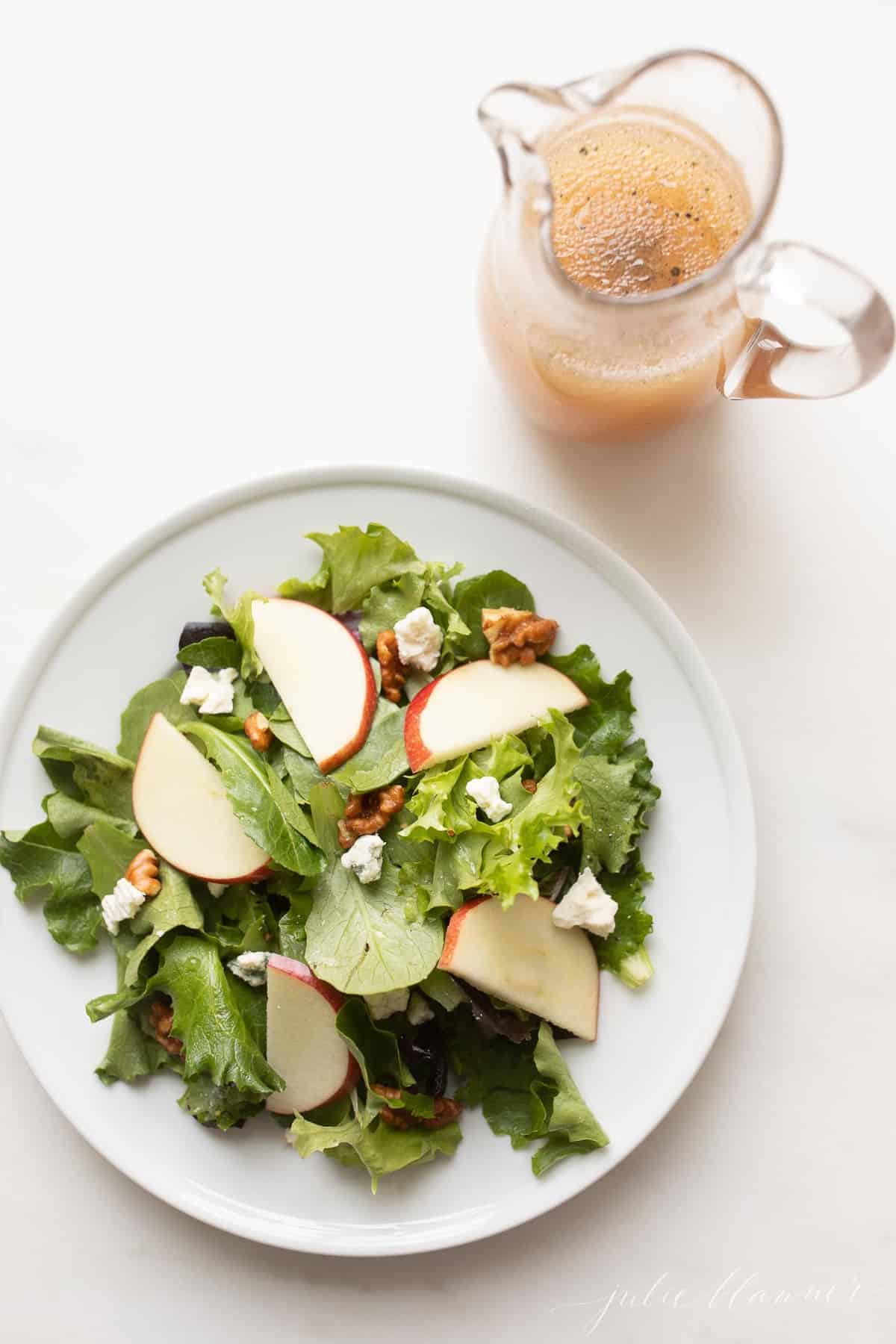 Apple Drinks
More of my favorite apple recipes- these apple cocktails are a delicious way for adults to indulge in the essence of apple flavor.
What do you think? Did I cover all the bases? I'd love to hear from you if you have any questions about apple recipes or just baking in general.
Would you like to see more indulgent apple recipes from me in the future, or the healthy apple recipes? Cheers to a season of apple picking and delicious kitchen adventures!
If you try any of these deliciously easy apple recipes, or if you have any tips and tricks to add to my apple baking ideas, please share in the comments below! Not only do I appreciate it, but I know readers do, too! For more easy recipes and simple living ideas, subscribe to my newsletter!
More Fall Inspiration