We don't tend to dine at a lot of chains, however, one restaurant I can't get enough of is Chevy's. Chris & I used to frequent Chevy's in Columbia, but not long after we moved, it closed. There also weren't any in Kansas City. I was delighted when we moved to St. Louis & found a handful of them. What's so great about Chevy's? Their apple chipotle vinaigrette. Seriously amazing. My mom would be beyond surprised to hear that I crave salad now. It's fresh & slightly sweet – with a kick. With the nearest Chevy's 25 minutes away & at the request of my sister, I created a copycat recipe for Chevy's apple chipotle vinaigrette to satisfy any last-minute cravings.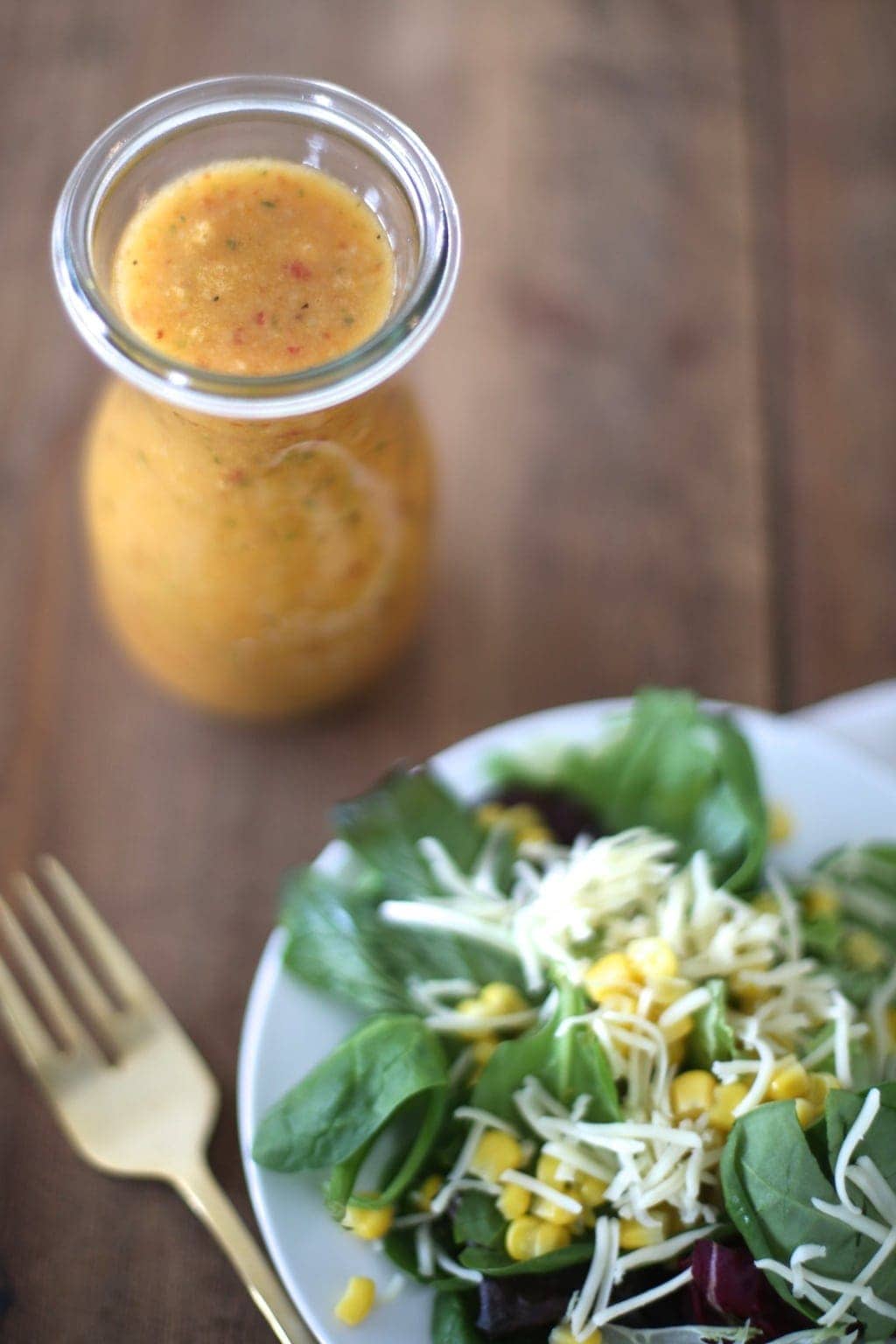 As I've mentioned countless times, I much prefer making my own salad dressing to store bought bottles. Even bottled salad dressings from my favorite restaurant salads don't compare. I assume it's the preservatives. Making your own vinaigrette is quick, easy & can last a week when stored in an airtight container, making fresh lunches a breeze!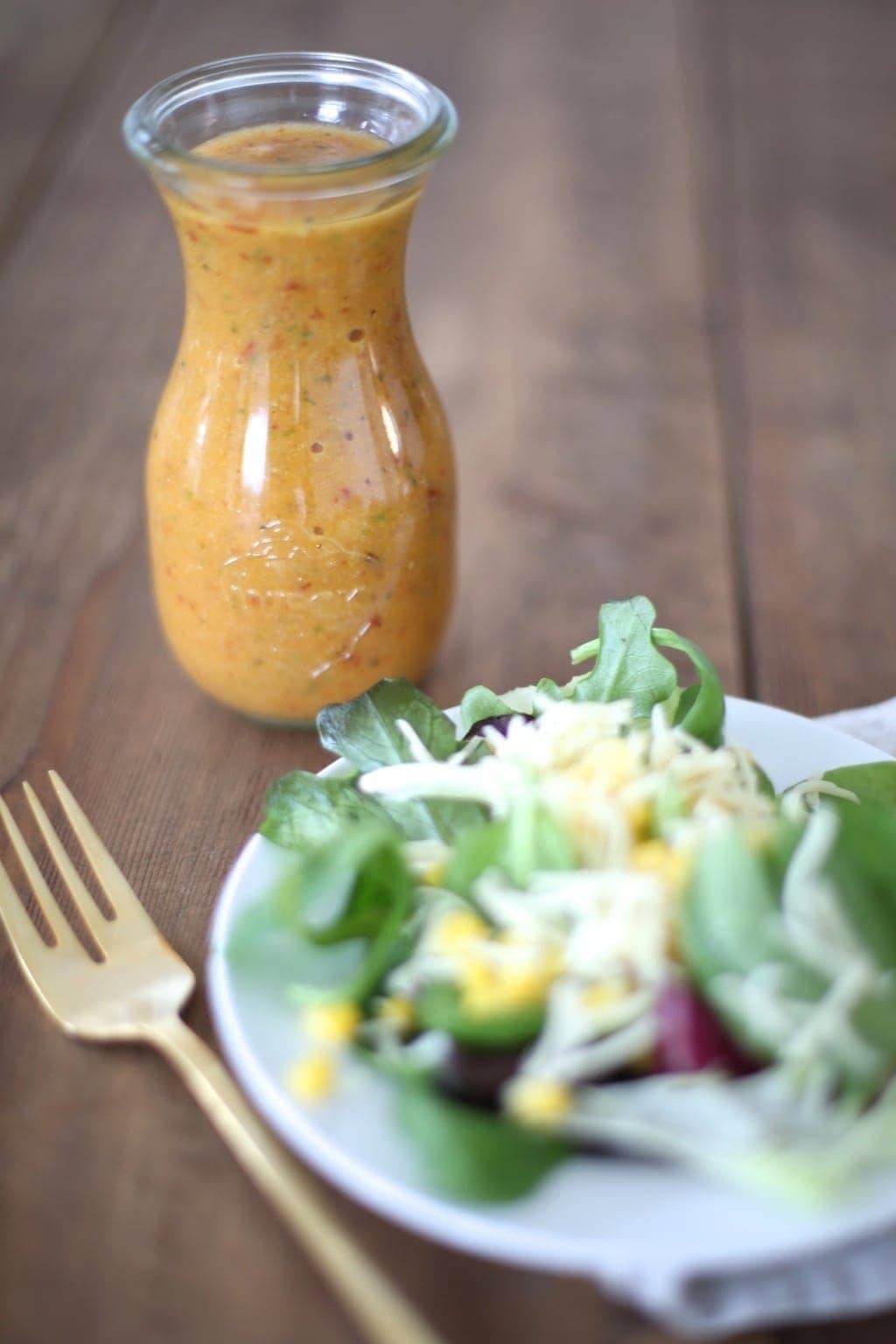 Apple Chipotle Vinaigrette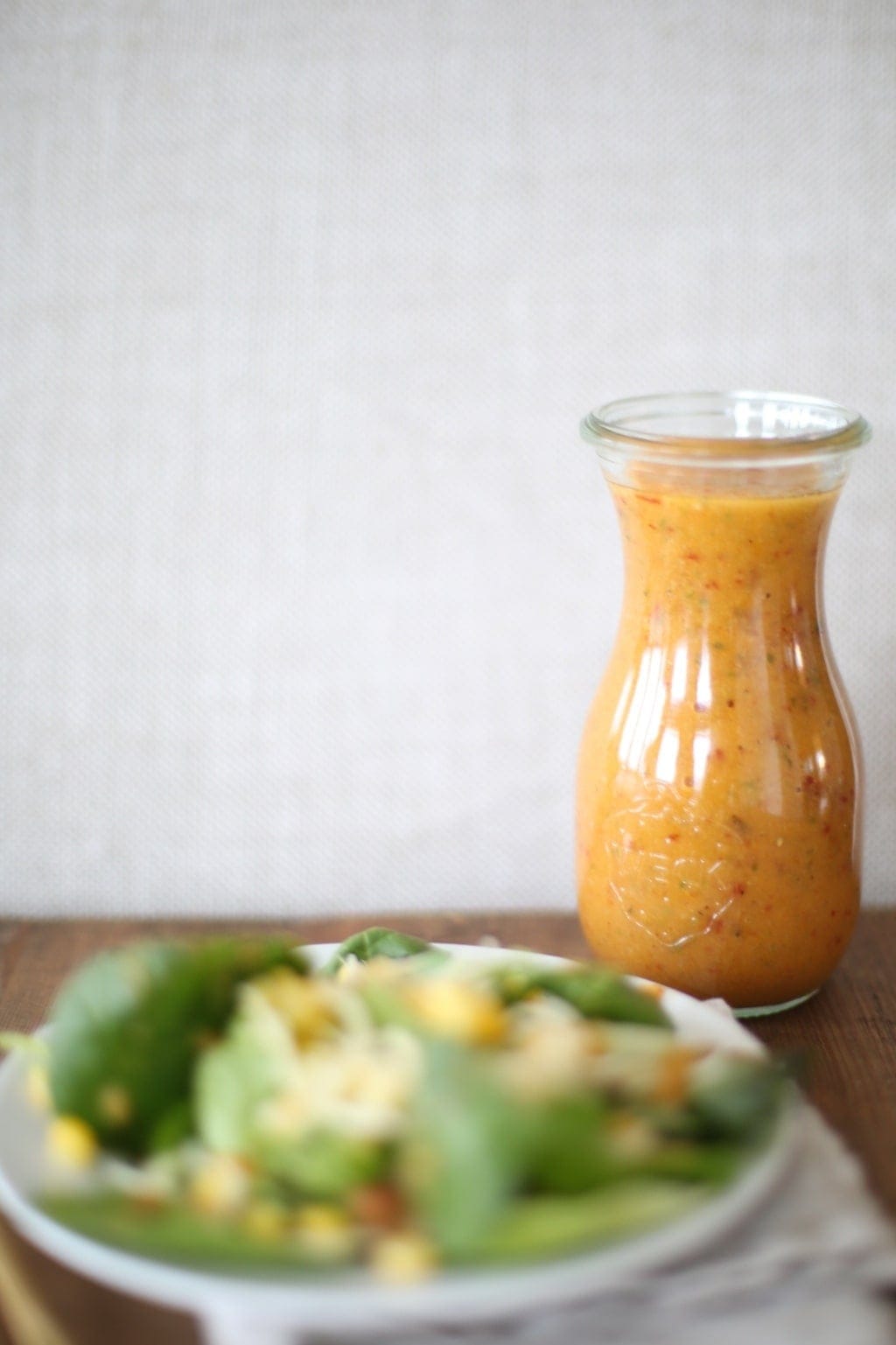 This salad dressing is so flavorful that you can use it on lettuce alone, but we love to toss it with grilled corn & cheese.   Let me know if you try this salad dressing by rating it or tagging me on Instagram! Are there any chain favorites you'd love to recreate?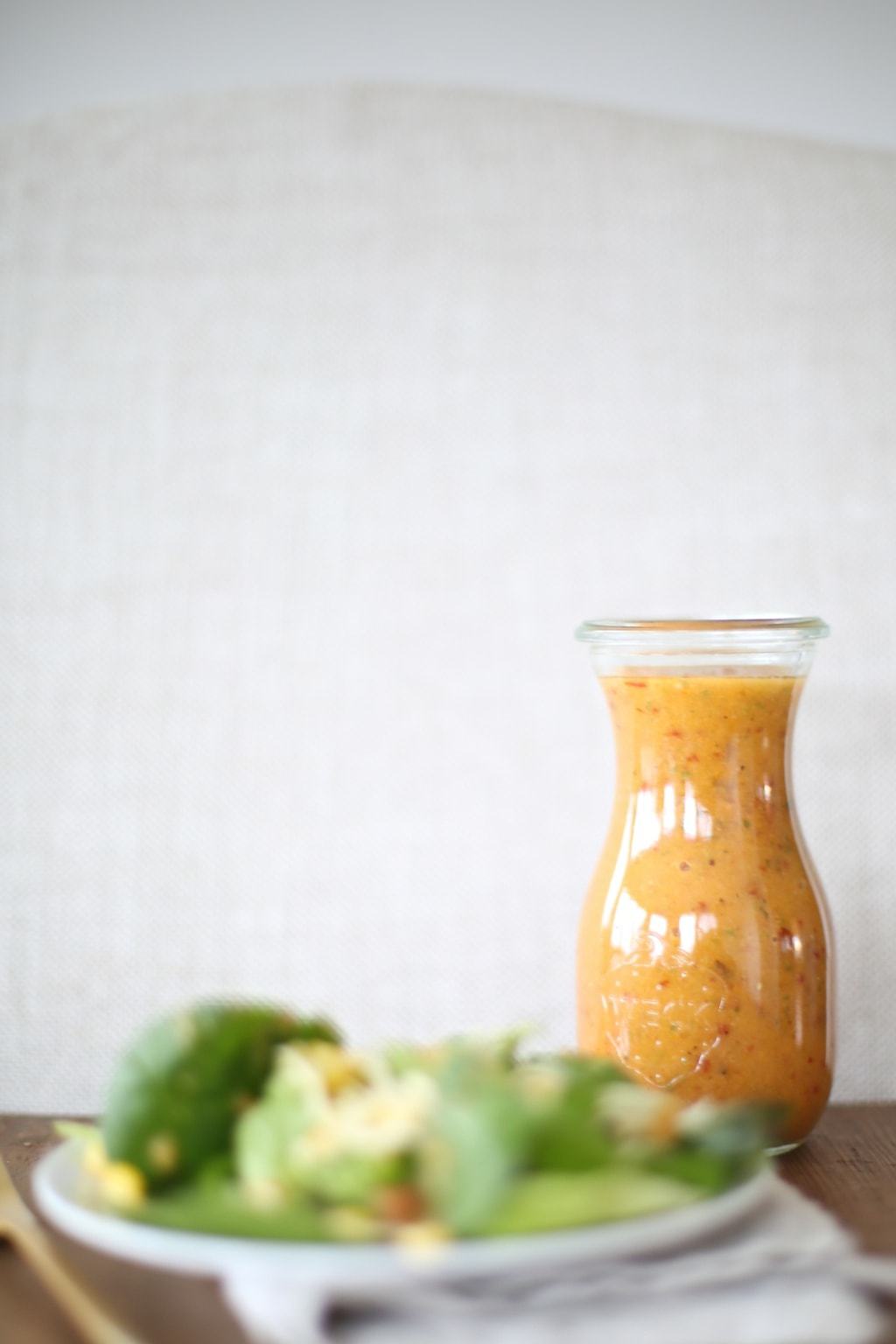 If you enjoy eating at Chevy's, try another of my favorite Chevy's recipes – Chili Con Queso.