How to Organize Baking Supplies
Get tips and tricks for efficiently organizing your baking supplies. Pretty storage ideas for every baking essential, including spices, flours, sugars, and more!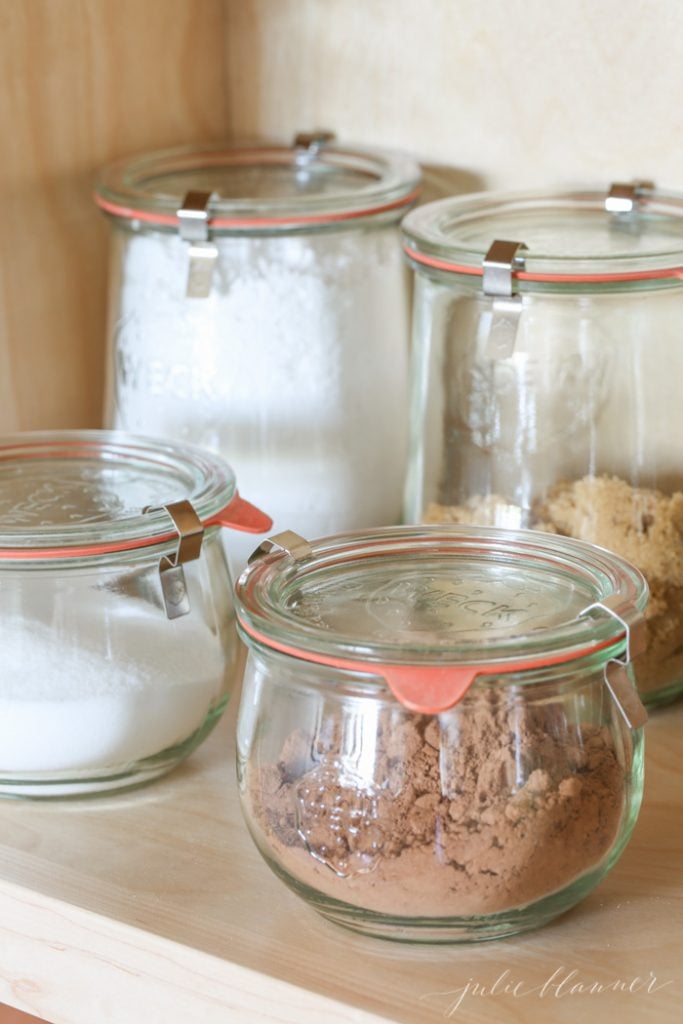 It is the season I begin to feel a little overwhelmed. The girls are back in school which means we hustle and bustle from the moment the kids get home from school until we send them off the next morning.
It adds a layer of chaos to our home, but when they leave, it's eerily silent. Can you relate? I've been unpacking and organizing the kitchen one step at a time, as time allows.
There's something about organization that brings me a sense of peace and organizing our baking supplies has me excited to bake pies, breads and cookies for fall!
I love beautifully organized baking supplies. I've even brought you a printable list of essential baking supplies, baking substitutions, and even a measurement conversion chart!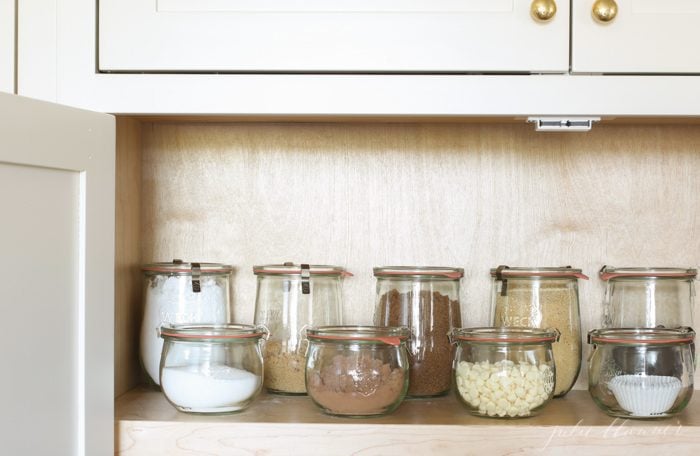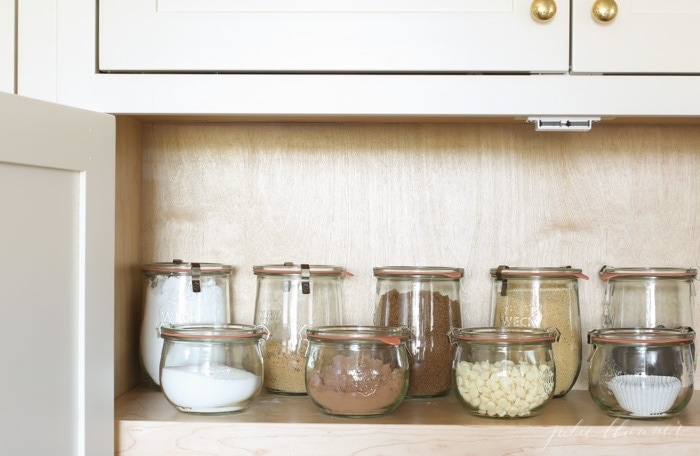 Now that I'm getting a feel for our new kitchen and how I use the space, I have decided the pantry is more convenient than the cabinet to the side of the oven for baking supplies and allows me to see and grab what I need easily.
I used Weck jars that not only look and stack pretty, they keep ingredients air tight and fresh. In our previous kitchen, I was frustrated with the powdered and brown sugar spills from the boxes and bags they come in.
Using jars to organize baking supplies allows me to keep the mess to our kitchen island for one wipe down after I'm done.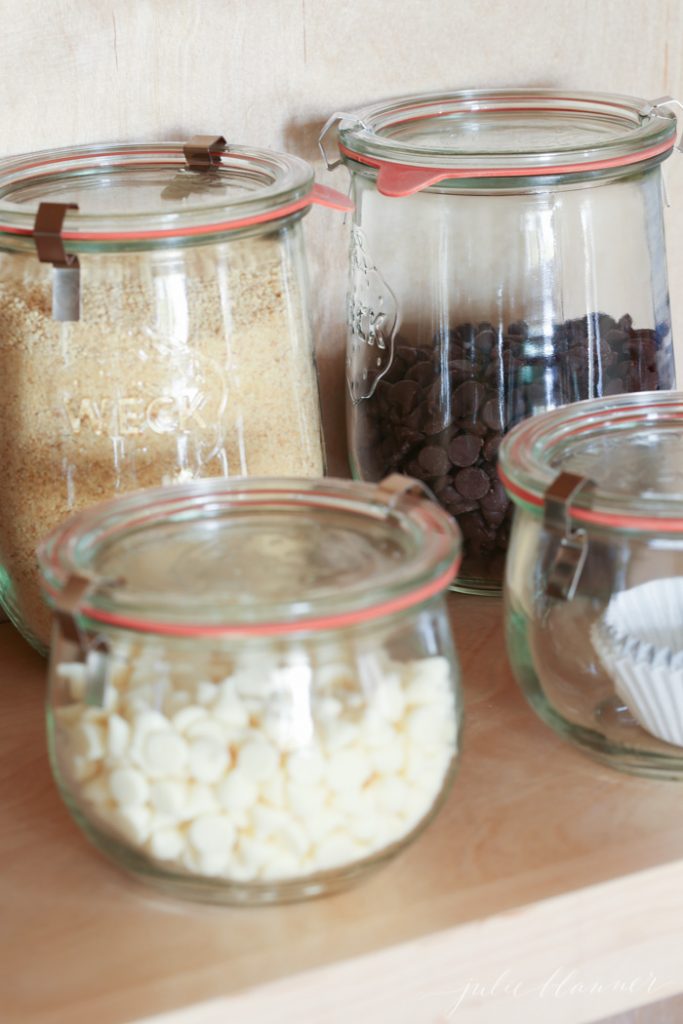 If you've seen me, I'm a tornado in the kitchen. I'm so thankful for a husband who forgives my mess for sweet treats.
I've filled jars with chocolate chips, brown sugar, powdered sugar, baking soda, baking powder, cream of tarter, cocoa, salt and other various baking supplies and love the clean aesthetic.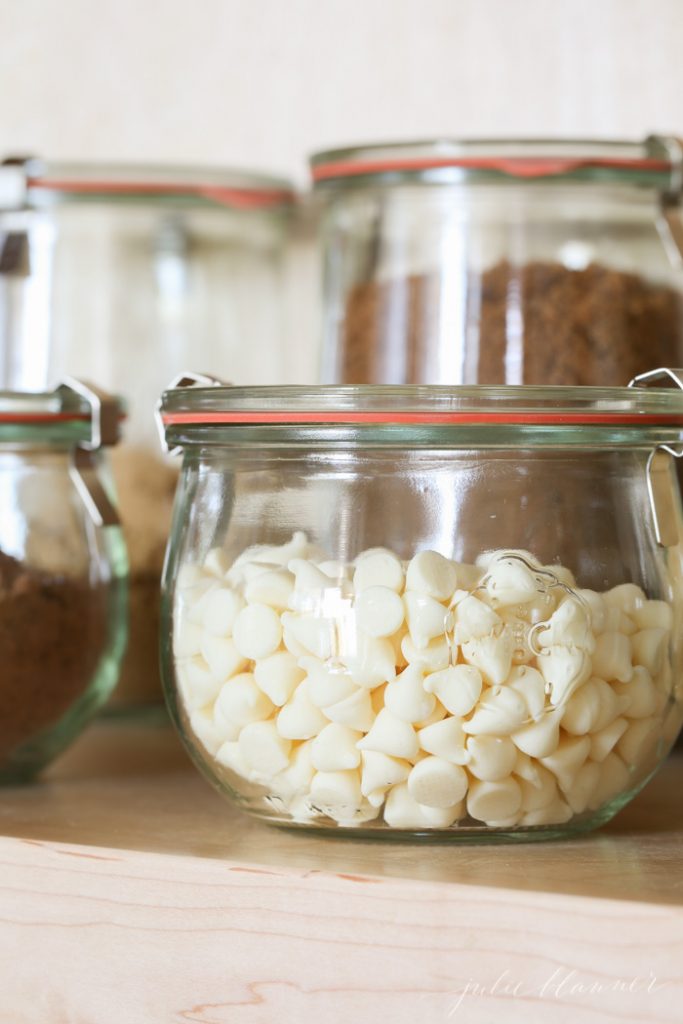 The two most widely used ingredients – flour and sugar, rest conveniently on our countertop for easy accessibility with my baking tools in the drawer below.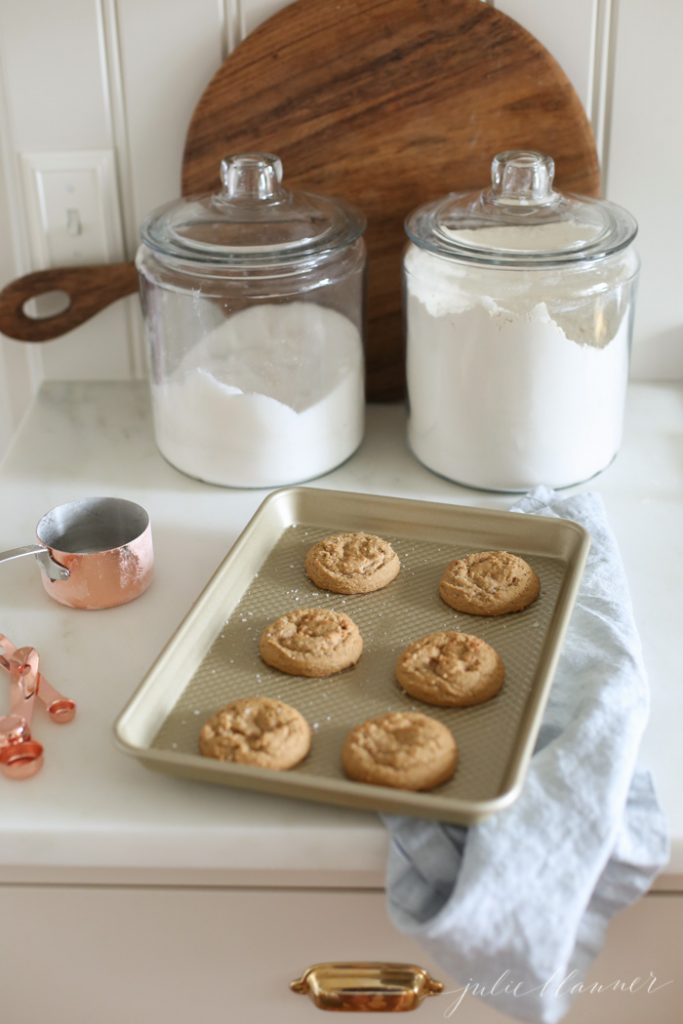 Need help with baking conversions? Check out my Essential Measurement Conversion Chart
How do you organize your baking supplies?
LET'S CONNECT!
instagram | newsletter | facebook | pinterest