Simple Apple Cider Bourbon Slush
It's finally Friday, which means I have a cocktail to share with you today – a simple Apple Cider Bourbon Slush!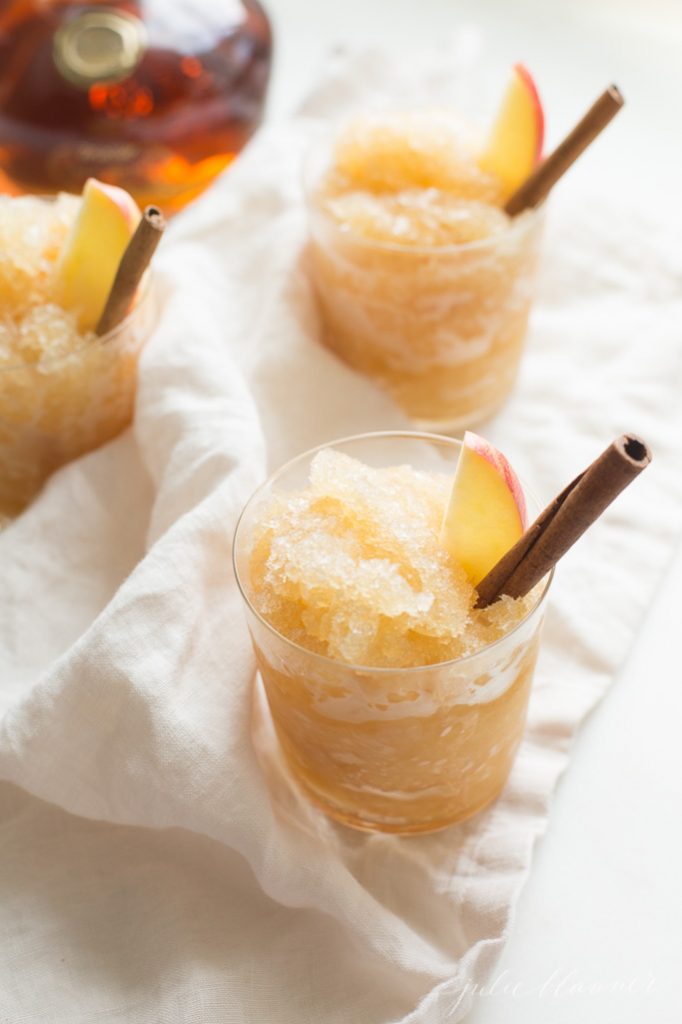 Well fall took a cold turn! Just yesterday I was wearing a dress and flip flops and today I was bundled up in a coat and boots. I was hoping to hold onto warmer temperatures for a few more weeks, but it appears fall is full effect and November is just days away. I must have blinked once again.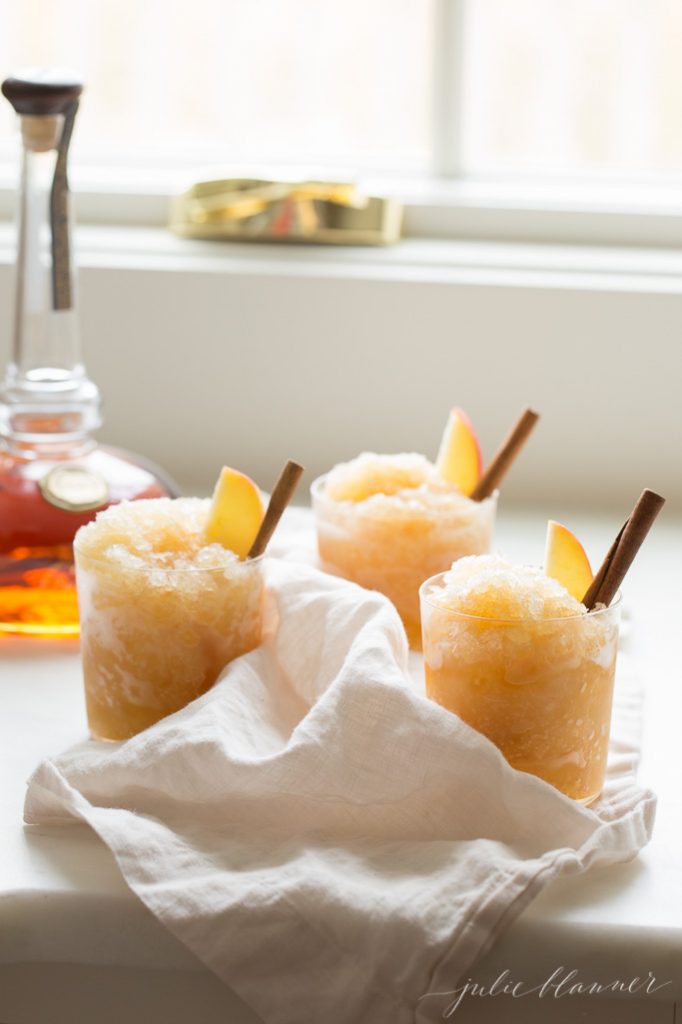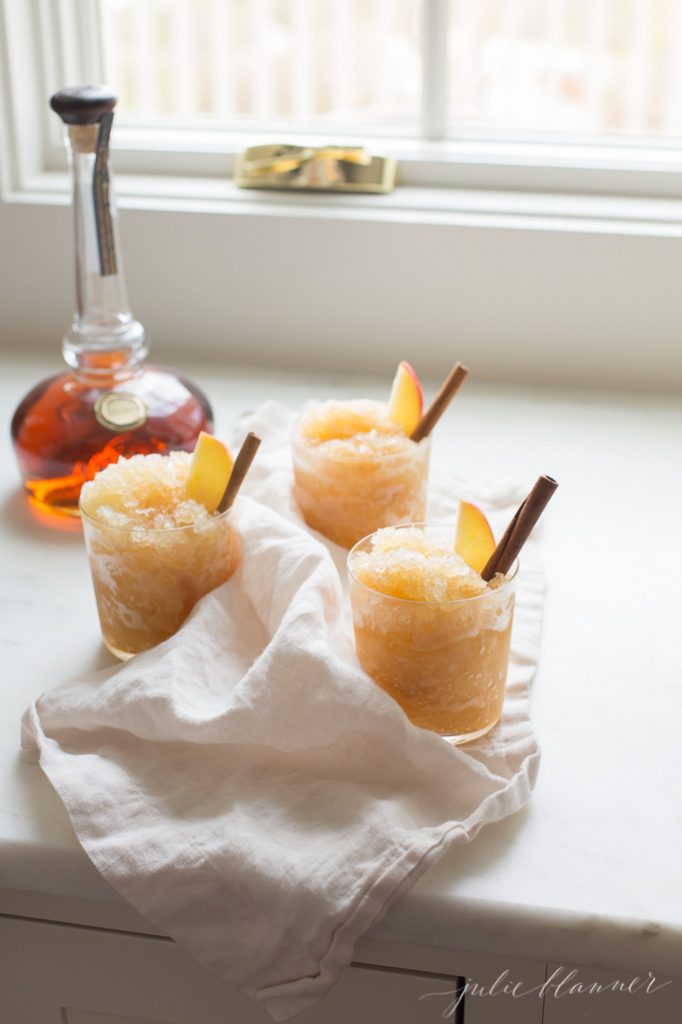 Over the past couple years, I have acquired a taste for bourbon. It provides much needed warmth this time of year and is a tasty addition to cocktails. A friend of mine and I were talking about an upcoming bonfire and decided that apple cider bourbon would be needed to combat the predicted 35-40 degree evening.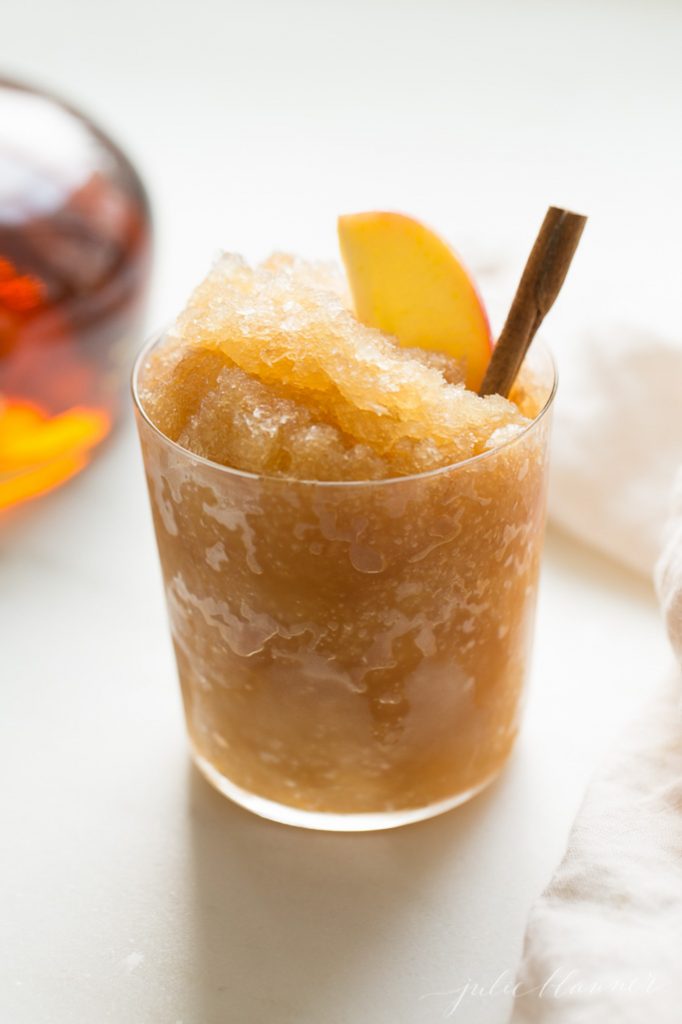 I love them warm, but wondered how it would be as a slush. My mom didn't drink often, but when she did, it was almost always in slush form, so I decided to give it a shot…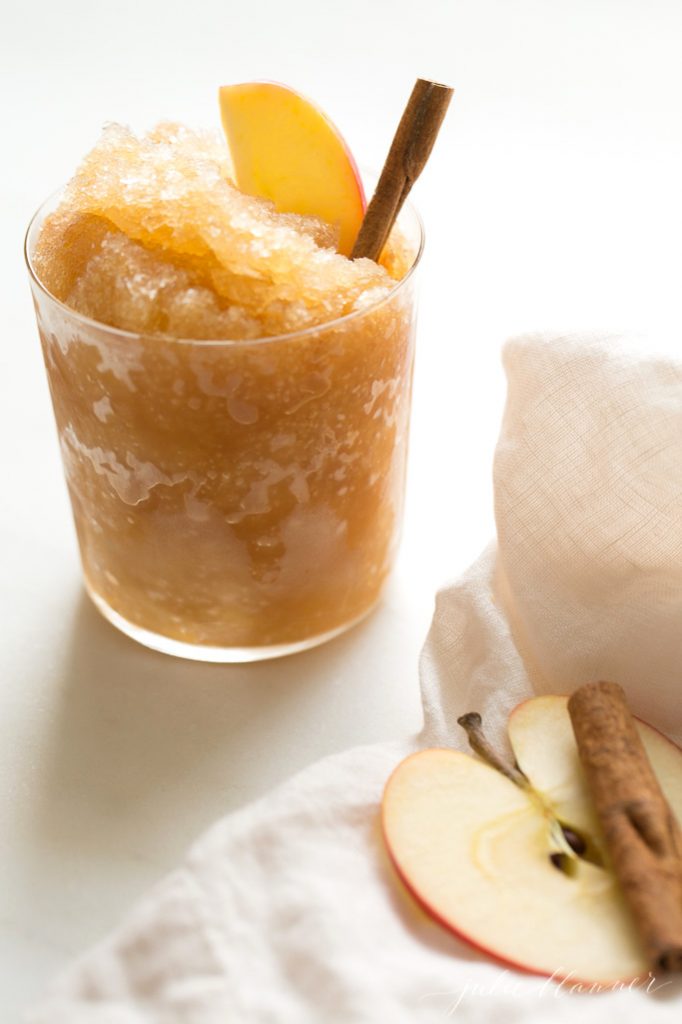 Great news – they're amazing! While I had intended for the apple cider slush to be a Halloween cocktail, it's 4:00 Friday and my job requires taste testing. I also don't like to waste and photographed 3 glasses. Don't worry, don't worry, I saved one for Chris.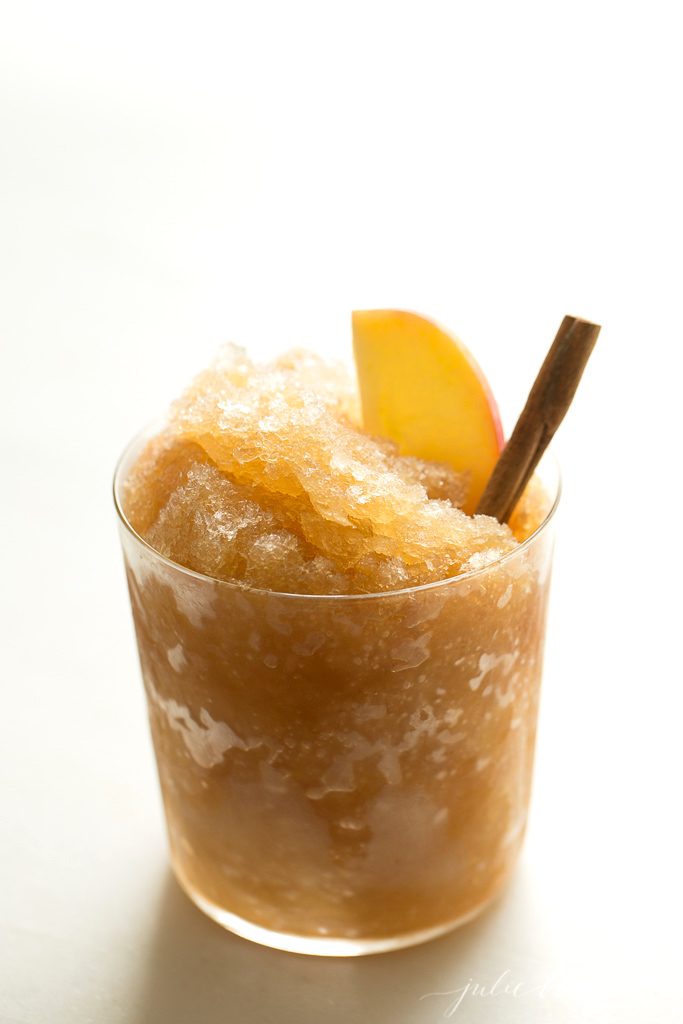 This apple cider bourbon slush is perfect for a cozy night in – the consistency and flavor is so good, it requires just 2 ingredients, 2 minutes and a little patience/preparation.
Apple Cider Bourbon Slush
Ingredients
1/2 gallon apple cider
3 c bourbon
Directions
In a plastic pitcher/freezer safe container, combine cider and bourbon.
Freeze overnight.
Remove from freezer and allow to set 3 minutes. Stir thoroughly incorporating contents that have settled to the bottom.
Serve or refreeze until ready to serve.
Recipe Notes
Loading nutrition data...
Cheers to the weekend!
LET'S CONNECT!
instagram | newsletter | facebook | pinterest