Easy Apple Butter Ice Cream with Just 3 Ingredients!
I'm obsessed with everything apple butter, especially during fall. It's a flavor that seems to warm you up, even on the chilliest of evenings or when blended with ice cream. I've incorporated it into everything from cookies to cocktails, so I decided why not make some apple butter ice cream, too!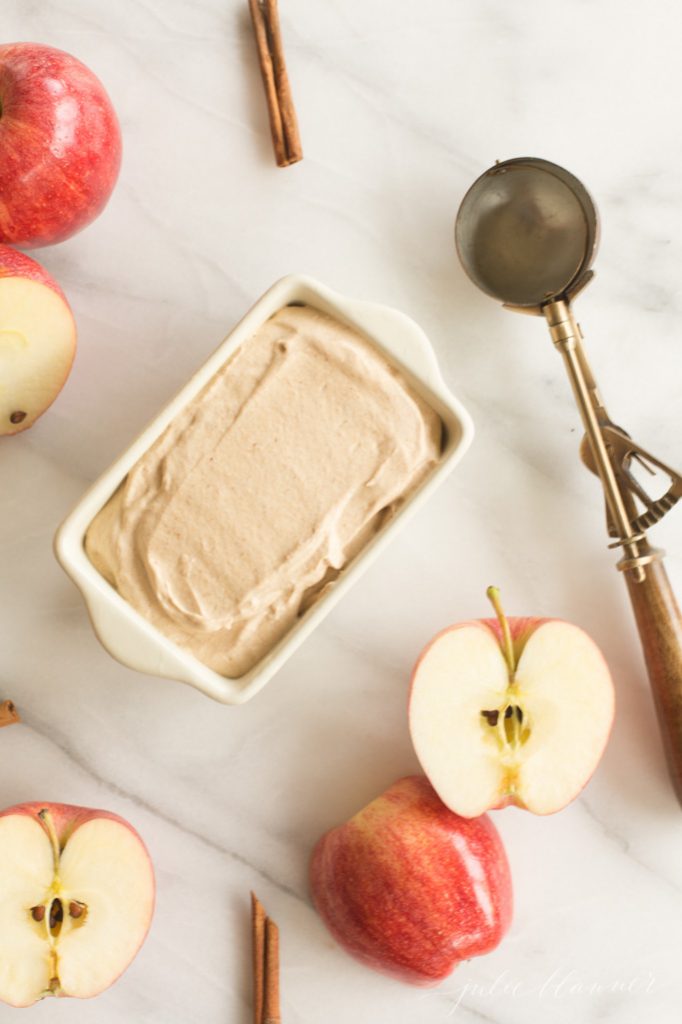 In St. Louis, we have an incredible nitro ice cream shop called Ices Plain and Fancy. Among some of their inspired flavors, they offer apple butter ice cream. We've had it a few times at local attractions and I fell in love. Since it's a 30 minute drive to visit their shop, I decided to recreate it at home using just 3 ingredients for an incredibly creamy, dream fuss-free fall ice cream! It may not smoke, but it is guaranteed to make you smile with joy.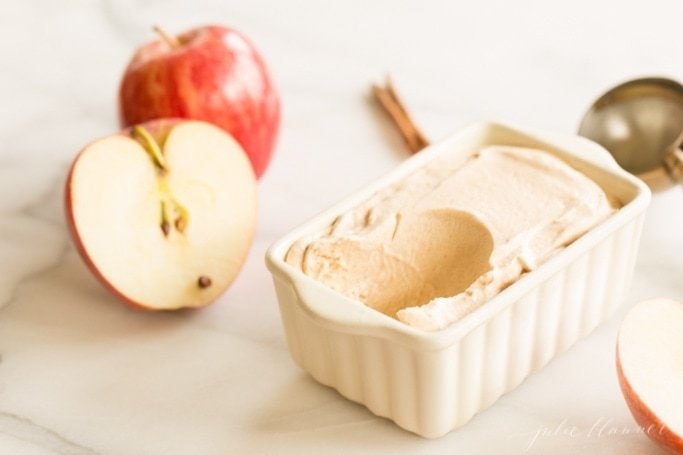 For me, ice cream knows no season. I remember venturing downtown in the snow with my mom and sister years ago. The rest of the family thought we were crazy, but we just had to get our ice cream fix.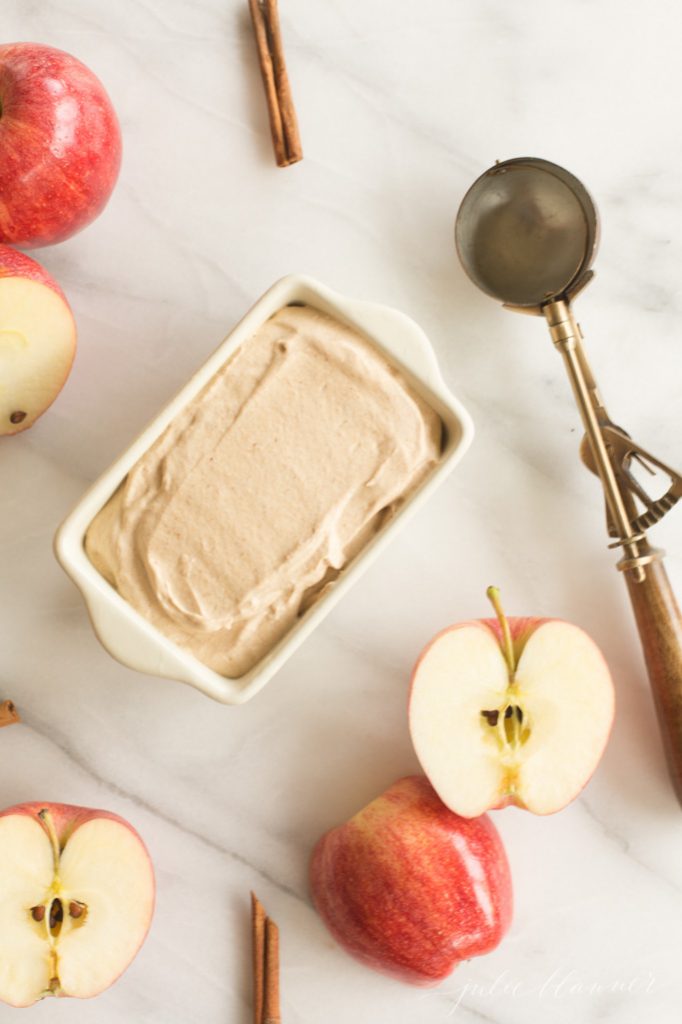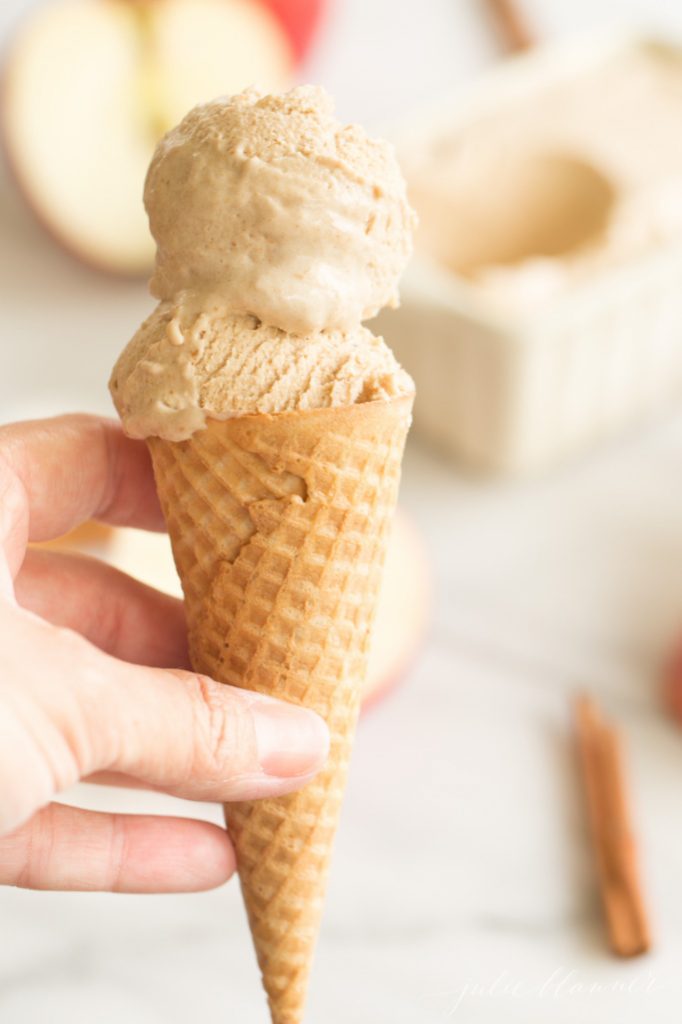 This apple butter ice cream tastes delicious on it's own, but it's also a nice compliment to pies and bread pudding. It's an easy make ahead dessert for fall gatherings and Thanksgiving.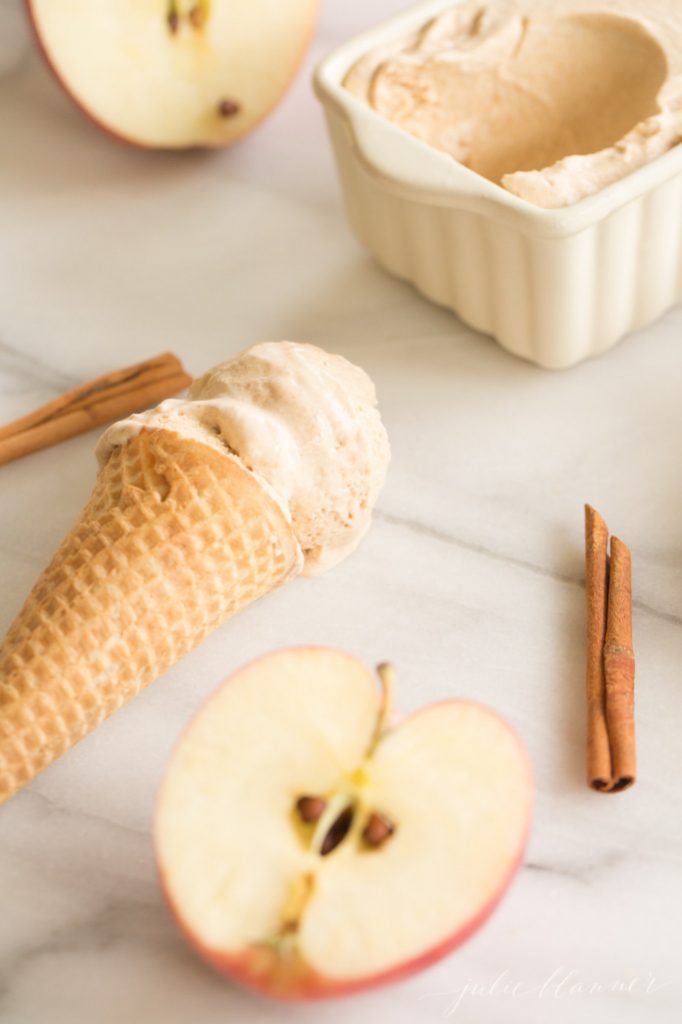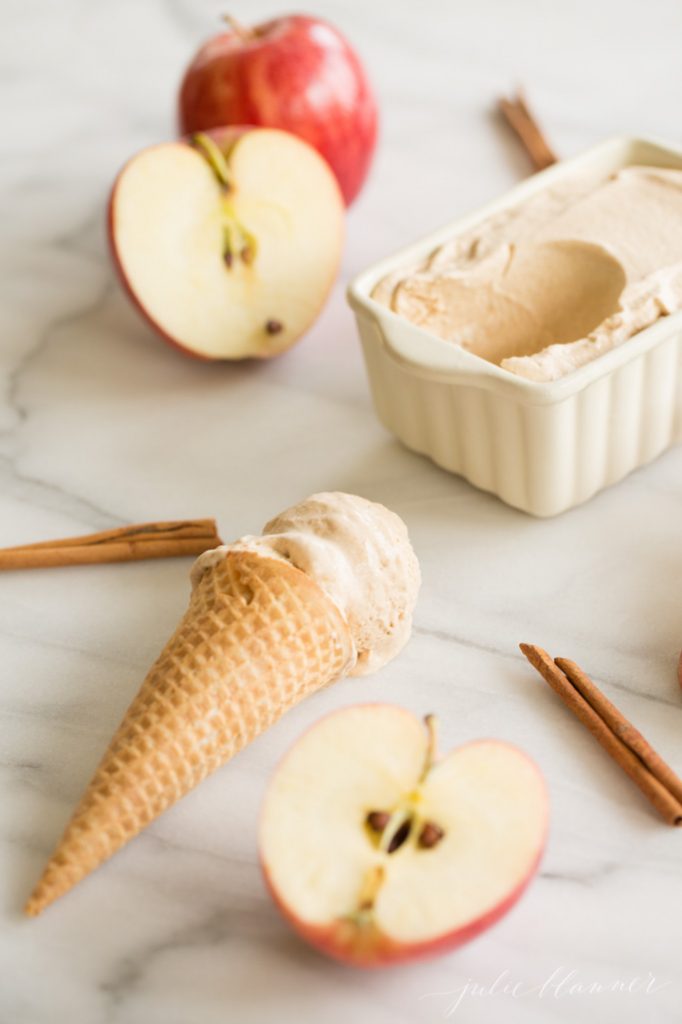 Directions
In a mixing bowl, whip heavy cream until stiff peaks form.
Blend in sweetened condensed milk and apple butter.
Pour into loaf pan / pans.
Freeze 2+ hours.
Recipe Notes
Loading nutrition data...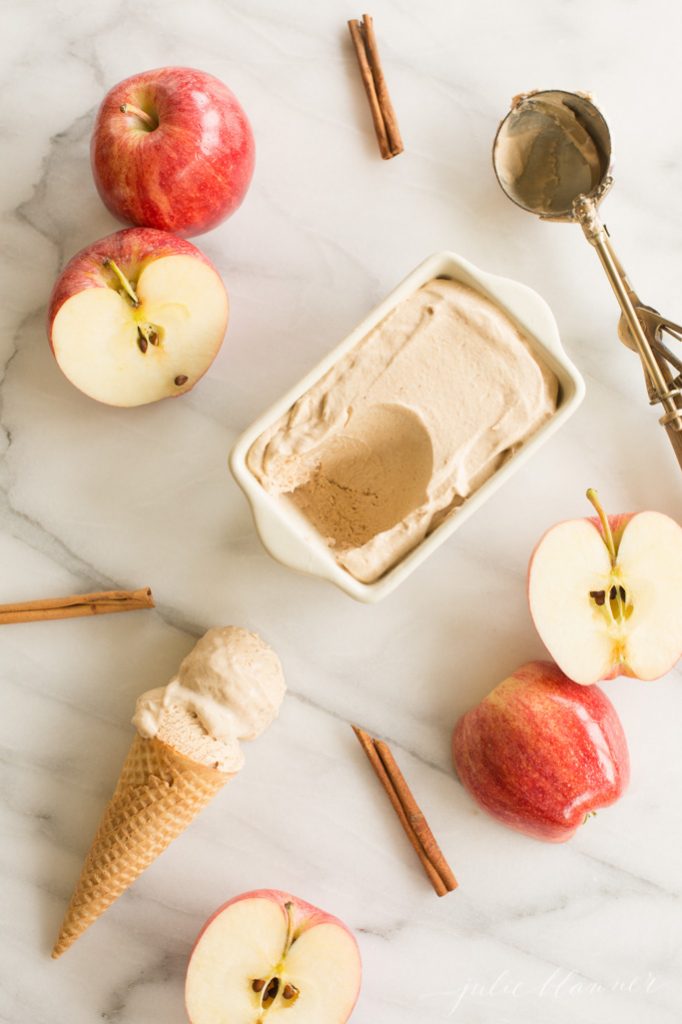 What is your fall favorite?
LET'S CONNECT!
instagram | newsletter | facebook | pinterest