Get the best ideas for where to invest in your home for the best return when you sell. Your home is your biggest investment and there are so many ways to increase value!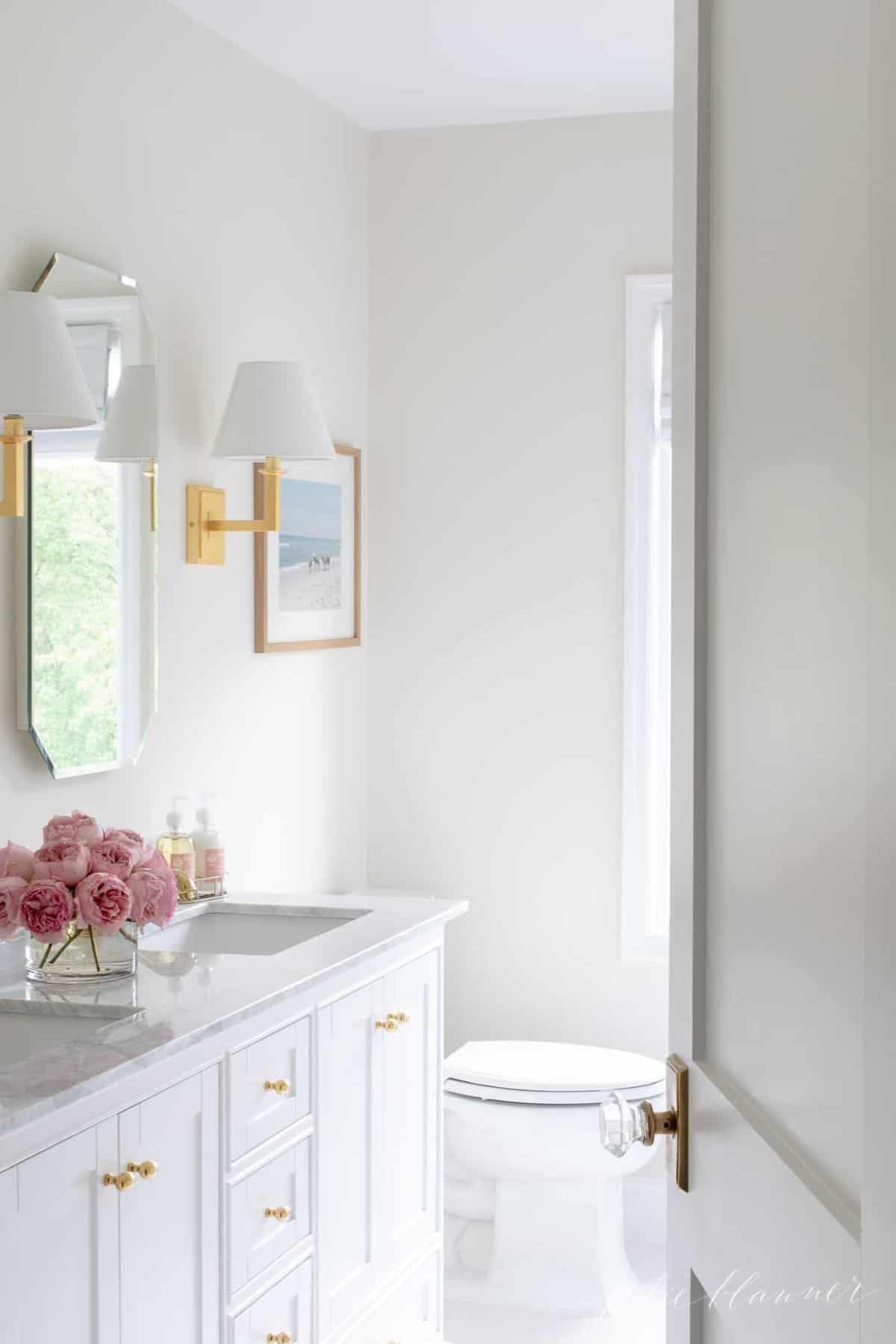 One frequently asked question I receive is where to invest in your home. After five homes (and itching for another), I am very cognizant of how and where we spend when updating a home. While we enjoy living in our home and I ultimately want to design for our family, I never want to overspend.
Where to invest in your home is relative to the neighborhood (some warrant higher finishes) or area (i.e.: a deck is a better investment at our lake home than our home in St. Louis), but most apply to all homes.
Psst… I love sharing home improvement ideas with you! Don't miss 20 Ways to Update a Home and 10 Ideas for Budget Updates!
When considering where to invest in your home, think about what remains with the home when you move. Envision your home empty and think about what makes it stand out.
One of the best examples? Check out these incredible modern blackout shades in our bedrooms at the lake!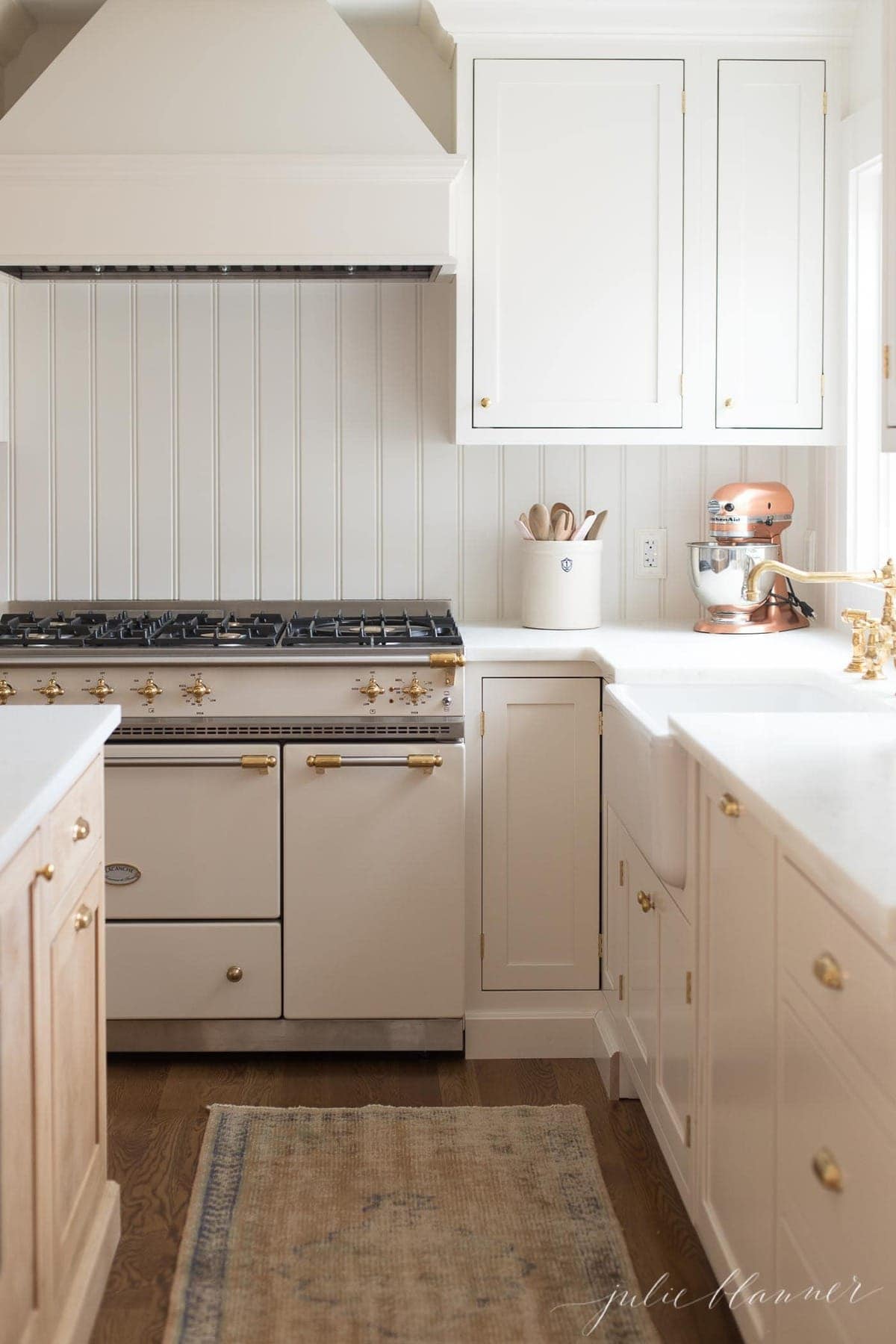 Kitchens
We all know kitchens and baths sell homes! So whether you do a full renovation or a quick refresh, you tend to see a good return on investment. For our kitchen in St. Louis we did a full remodel because our neighborhood can support it.
We choose timeless finishes like Marble, Beadboard, Unlacquered Brass Hardware, and a Farmhouse Sink. Timeless, classic finishes tend to sell well because they appeal to a wide variety of tastes. They also stand the test of time so whether you sell next year, in 10 or 20, your kitchen will be ready.
At the lake cottage we chose to update oak cabinets without paint for a quick, inexpensive refresh. It's amazing what a few tweaks can do! That's the perfect quick fix if you're looking to sell.
Baths
We've done everything from a budget bath to a more luxe remodels like the mudroom bath room and entryway powder room. Either way, these tips will help you save money on your renovation.
We saved money on our most recent bathroom project sourcing everything from Lowe's! Custom fit roman shade, vanity with marble, air bath and more!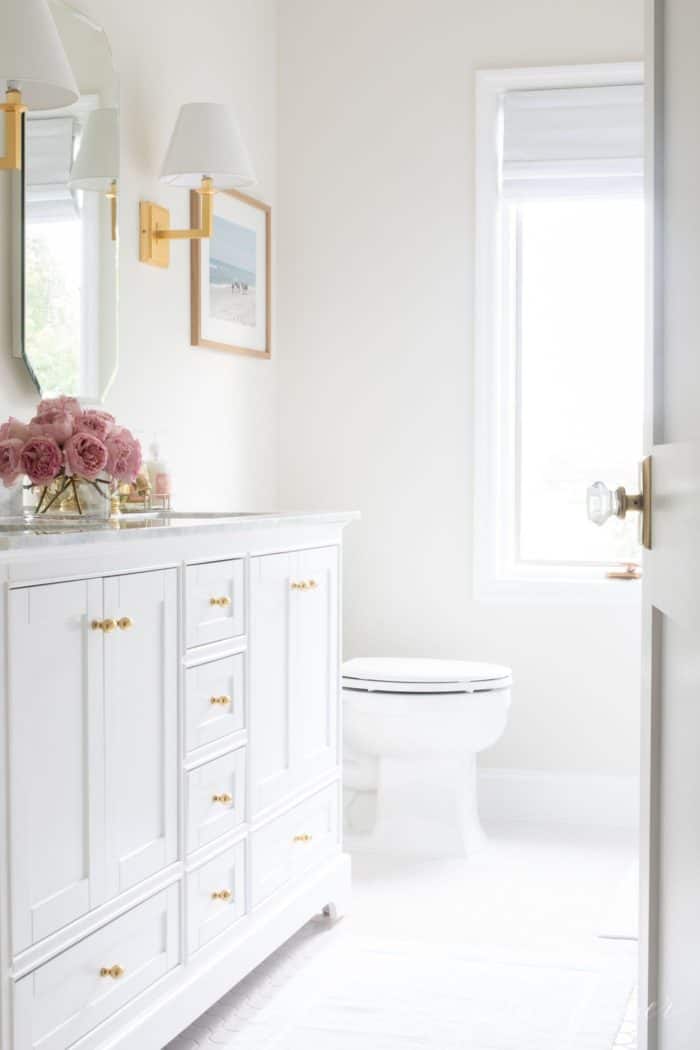 At the lake cottage, we updated the guest bath with paint! It's amazing what a bit of Furniture Paint will do! Again, quick fixes like these will often give you the best return of your investment while offering a beautiful transformation.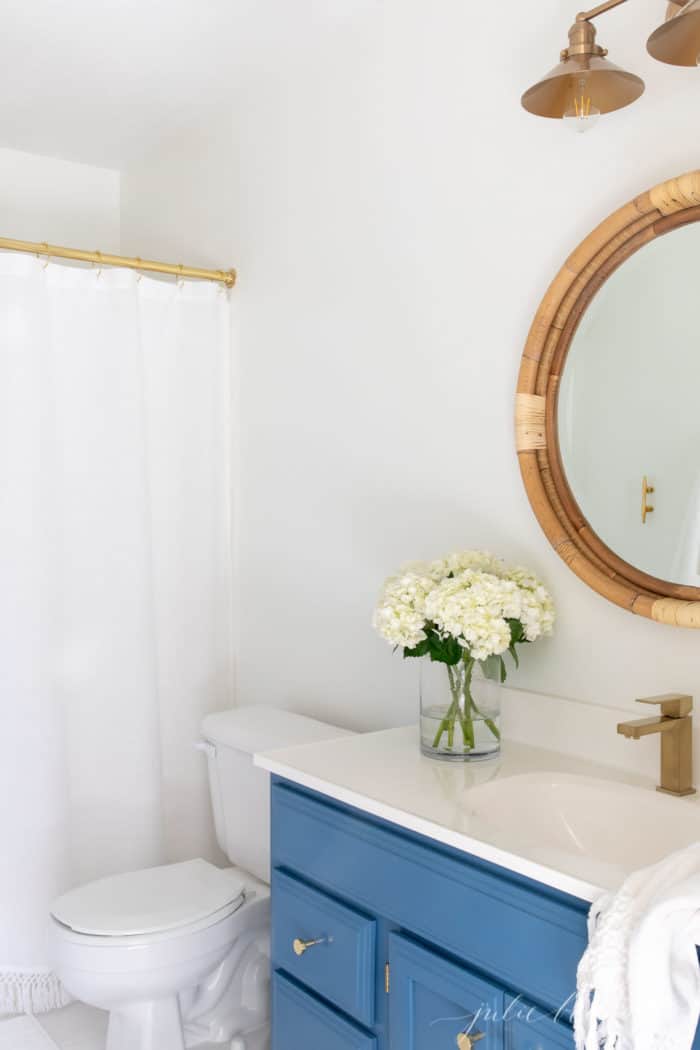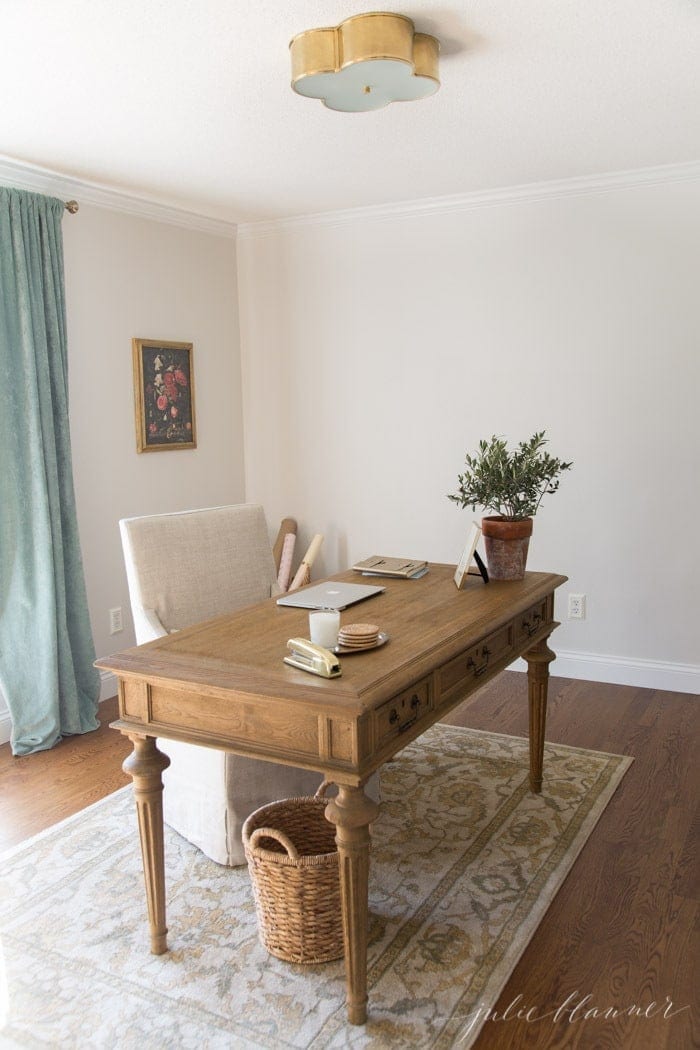 Flooring
First and foremost, I believe investing in quality flooring. To me, there's nothing more timeless than good old fashioned sand and stain wood floors. Not only do they wear with grace, but if needed, you have the opportunity to sand and stain to renew them. They make a home feel warm and aside from stain color, tend to be a blank slate that isn't taste specific.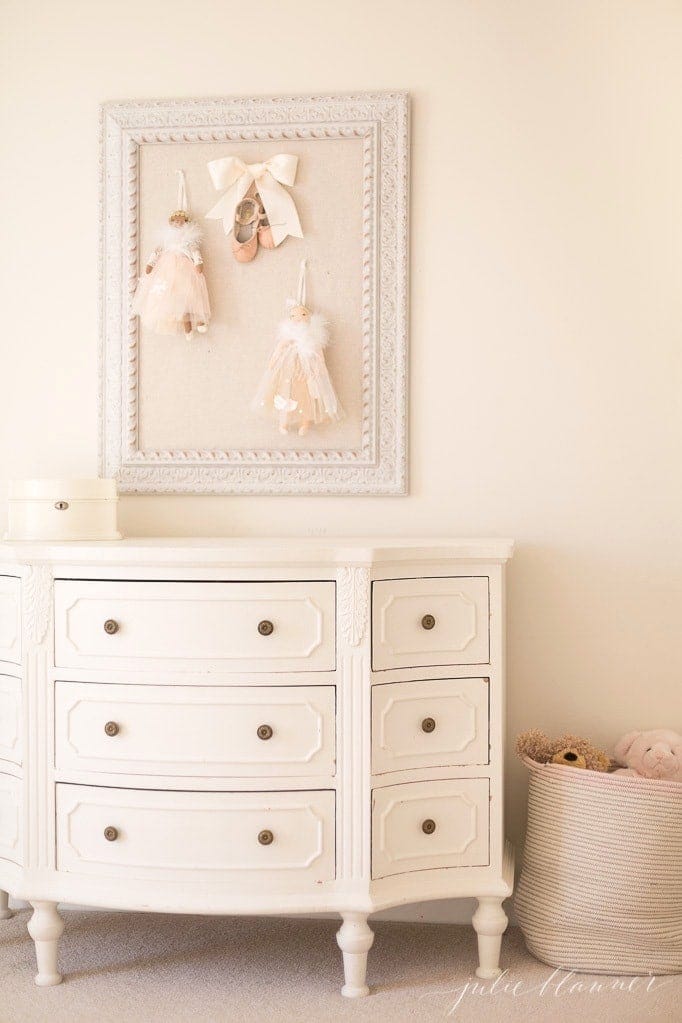 Sure, carpet is always an option, but if you are living in the home for a period of years before you sell, consider the wear and tear. I have yet to meet a carpet that looks new after 5 years of use despite cleaning.
We have used patterned carpet both in the girls' rooms and at the lake house which tends to show less wear.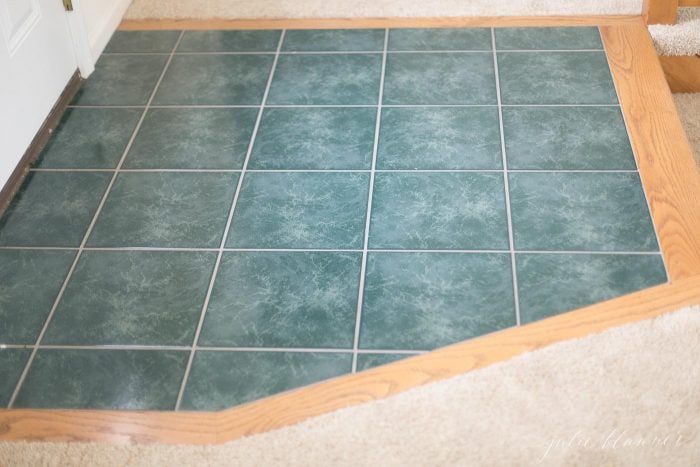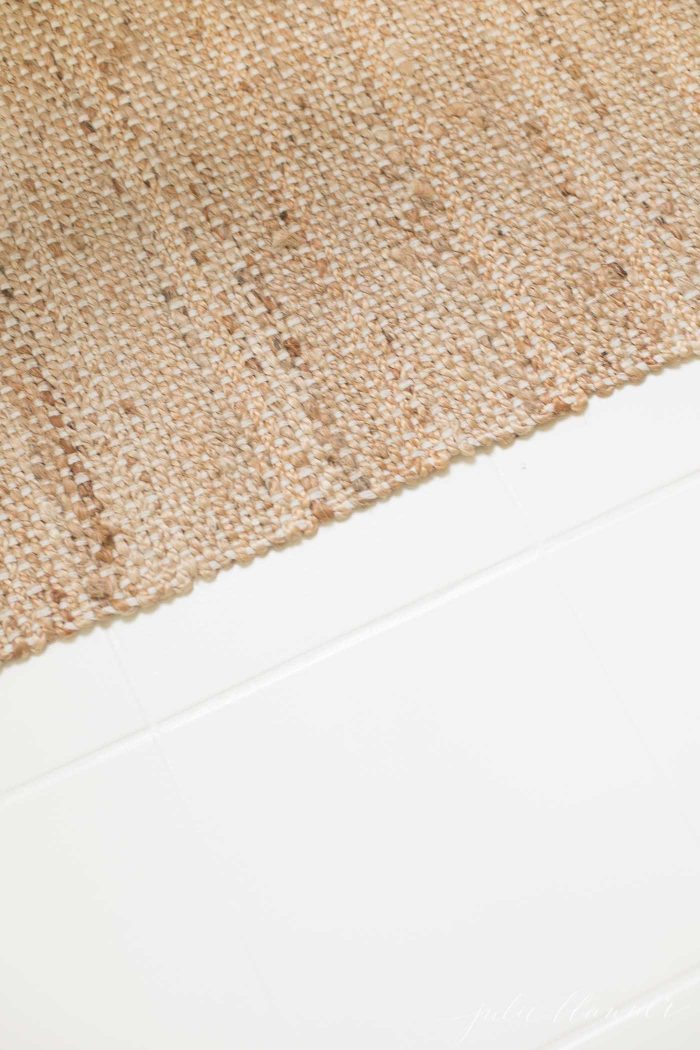 Tile can tend to date, aside from classic materials like marble and subway tile. Fortunately if you're making improvements to sell, don't underestimate a quick fix like this Tile Paint tip that is beautiful and can stand up to a lot of wear and tear. It's perfect for both floors and baths!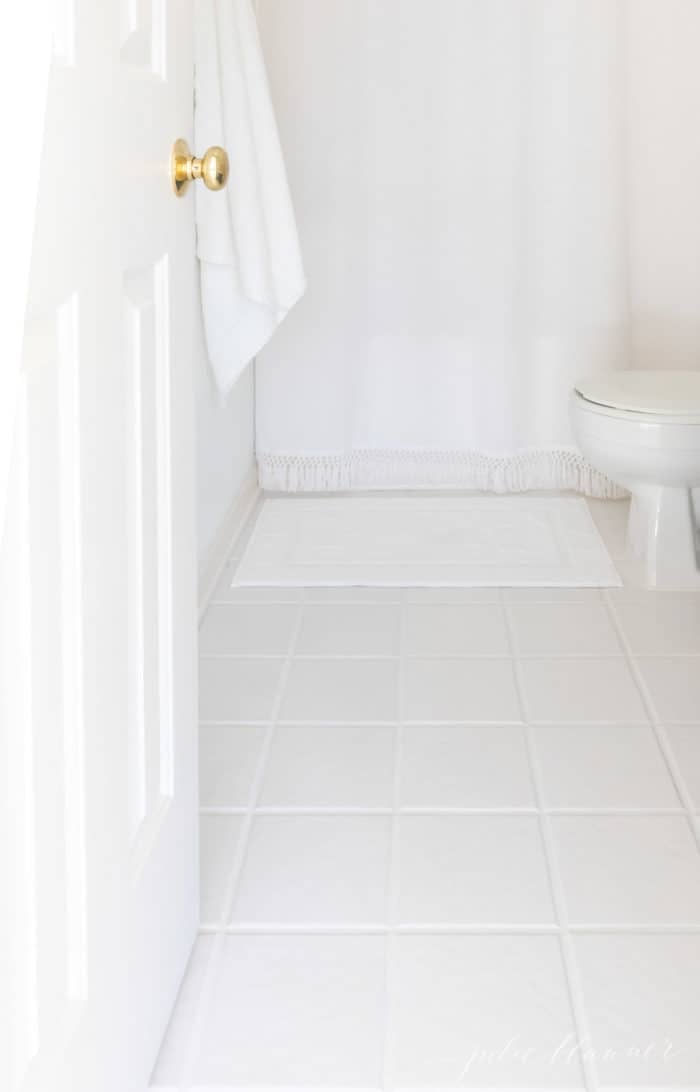 You can also transform the look of tile with Tile Grout Refresh!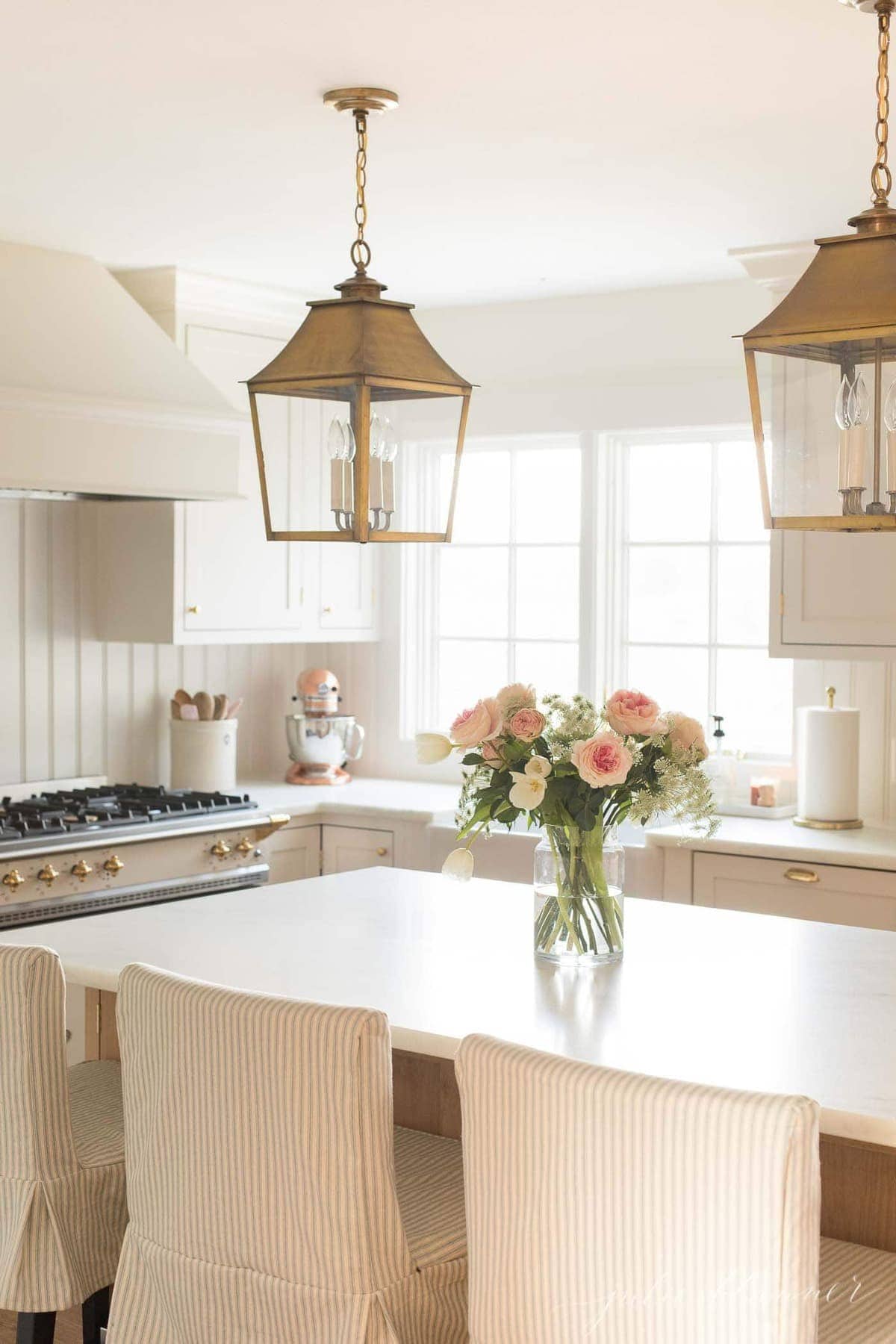 Lighting
Lighting is my favorite way to invest in a home because it's one of the few things that can make an otherwise empty space like a bedroom or family room (remember, we're envisioning the home empty) feel special.
So many homes have builder's grade "boob lights". You can make your home stand out by investing in beautiful lighting that fits the style of your home. You can find all of our available lighting here.
Outdoor Lighting offers curb appeal while indoor lighting adds character and charm. Again, choose timeless finishes for the best return on investment.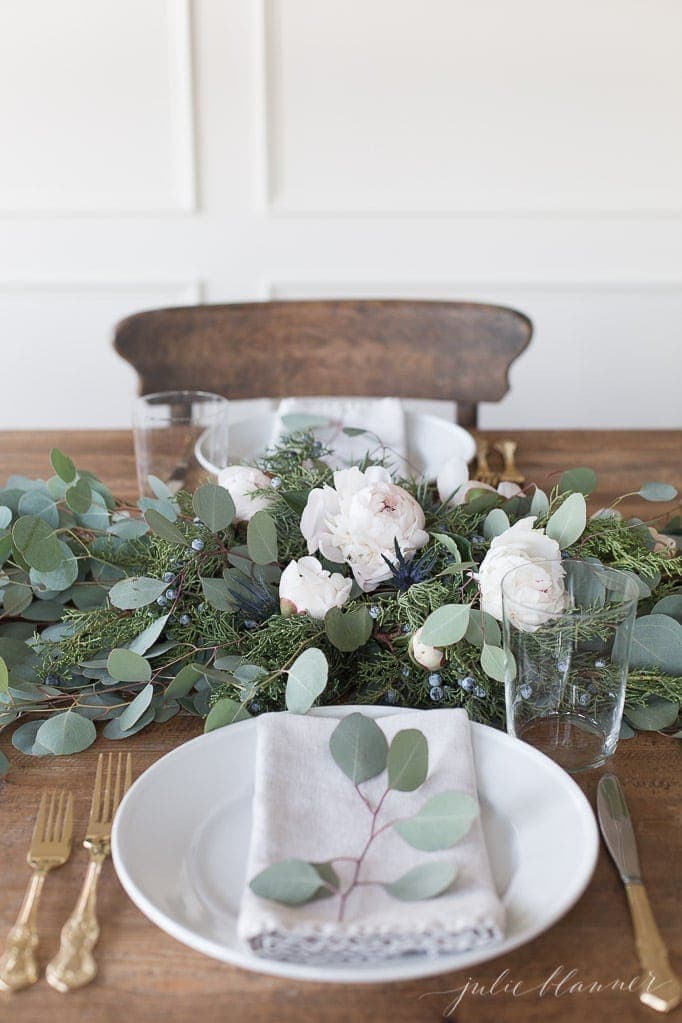 Molding
You don't have to add molding to every room to make an impact, but it can add a lot of architectural detail to a space to elevate it. Shadow box trim completely changed the look and feel of our breakfast room. A little crown molding can go a long way making a room feel more significant.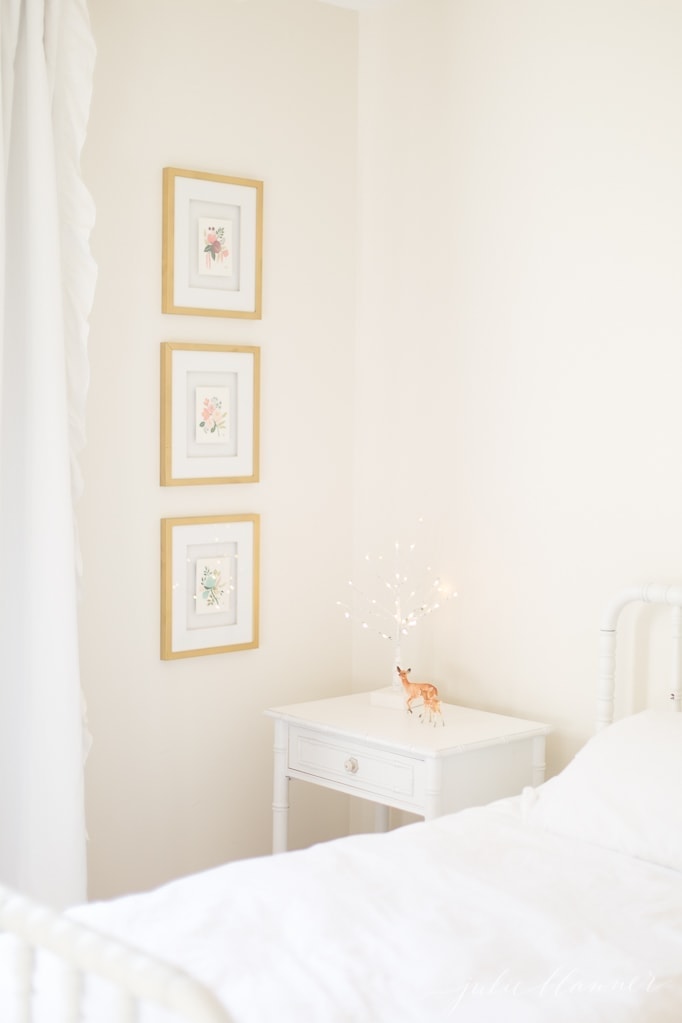 Paint
A fresh coat of neutral paint can make a home feel warm, open giving the illusion of space and most of all, clean. You can find my favorite paint colors here. You'll find that cream paint is my favorite because it makes your home feel warm and welcoming!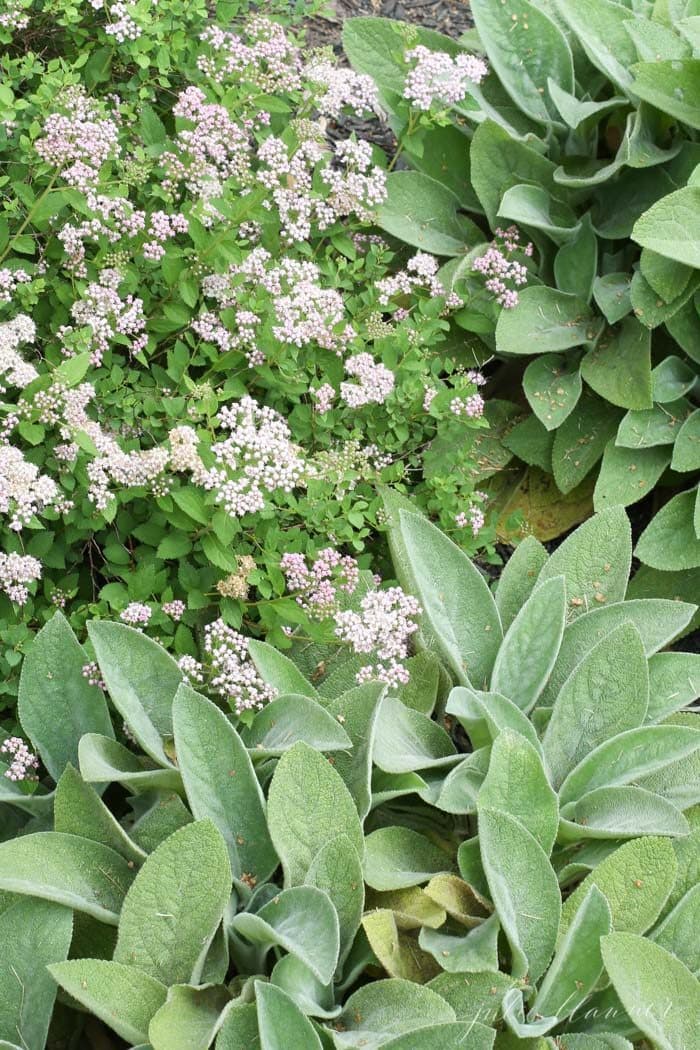 Landscaping
A little landscaping goes a long way and makes a great first impression. Don't go overboard…this is one place where it's best in moderation to limit your expense and maximize impact.
I can't wait to show you our plans for the lake cottage!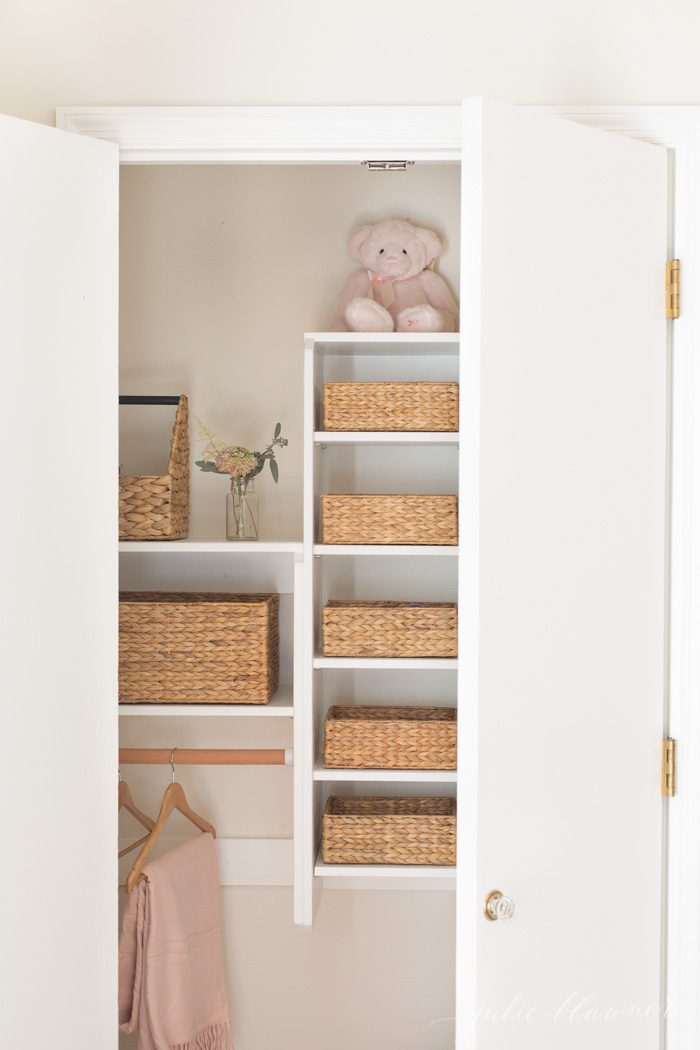 Organization Systems
Create space (like this Bar Cabinet in previously underutilized bookcases) and add function. Closet systems maximize space and make a home feel more thoughtful. You can find all of my organization ideas here!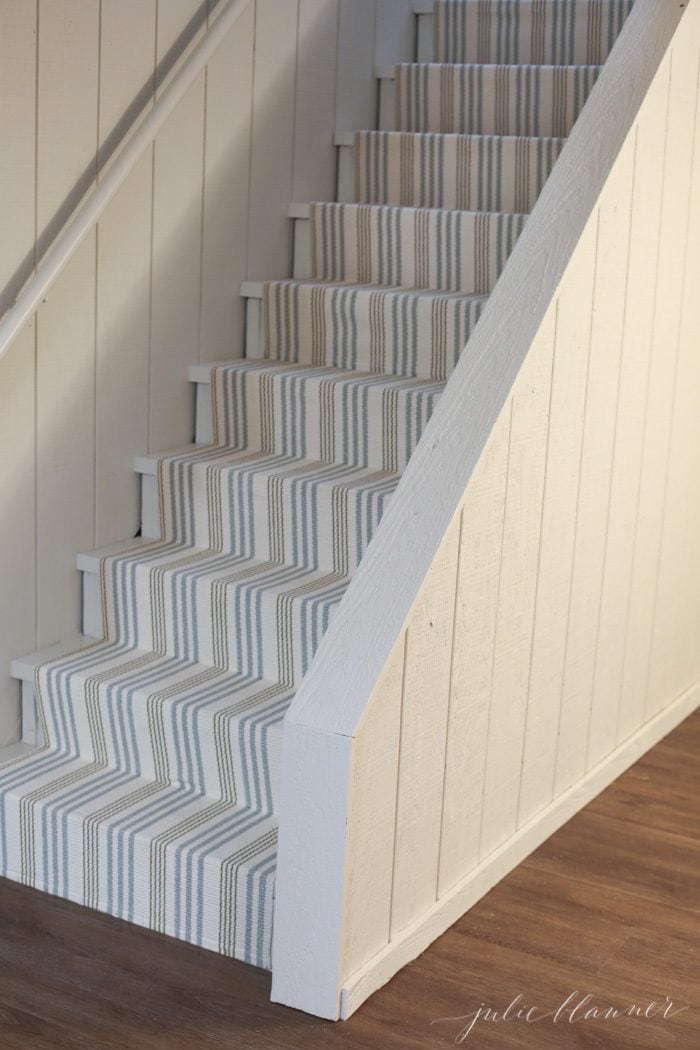 Quick Fixes
For lesser used (and infrequently seen) spaces, sometimes quick fixes are your best bet for a return on investment.
For example, this inexpensive stair runner or vinyl flooring for the basement. They're fresh and up-to-date extending the living area of the home, without a significant investment.