Get the best tips and tricks for unexpected ways to add luxury style to your home for LESS! It's possible to maximize your budget and achieve a luxury home aesthetic for so much less.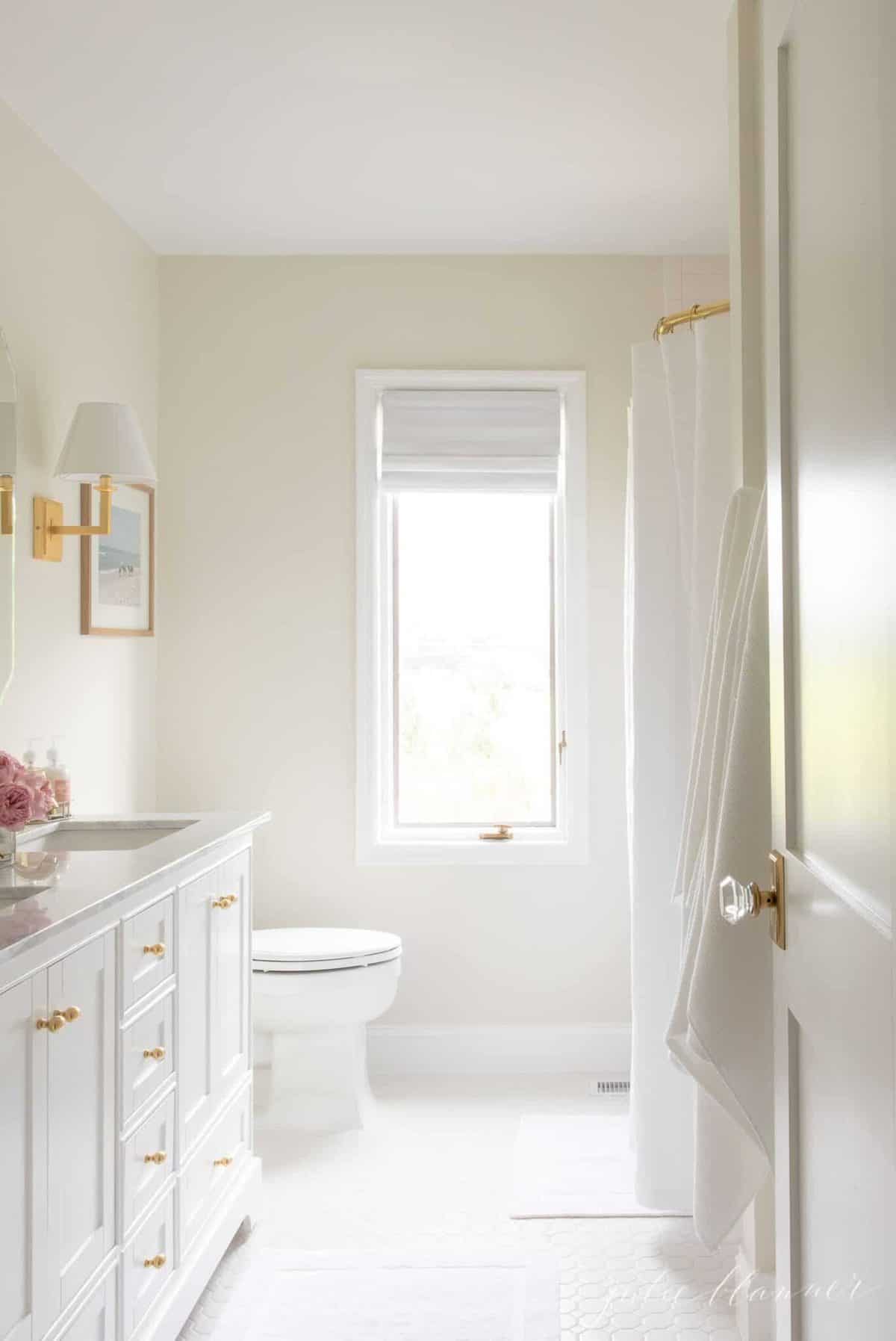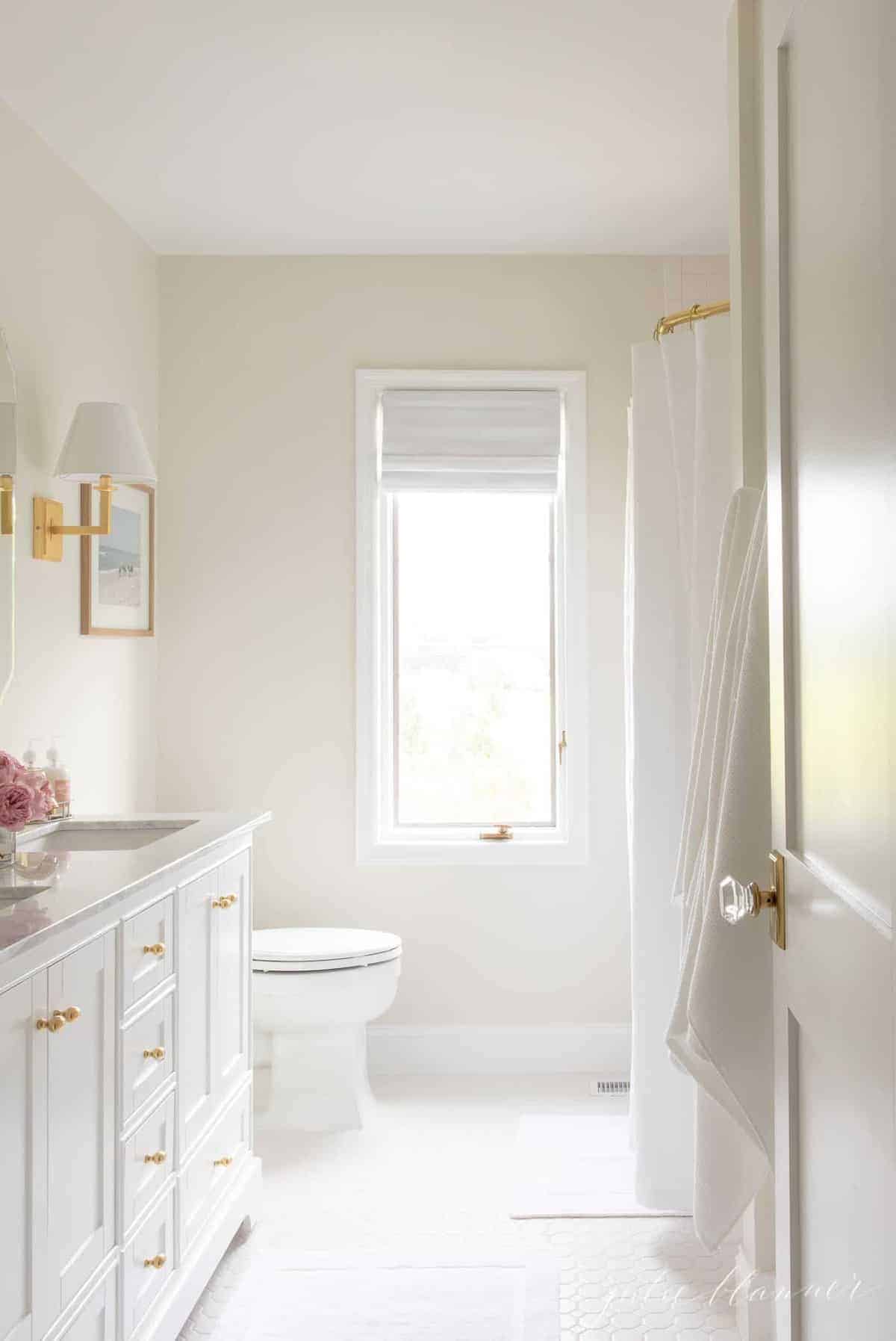 It's no secret (to Chris) that I like the finer things in life. I'll find myself perusing a magazine or shopping an antique store and everything I'm drawn to makes me fall over in shock when I look at the price tag. I can spot something fabulous from a mile away.
We love adding little touches of luxury to our homes, especially when it adds value! Check out our modern motorized roller shades, as well as our Frame tv for some fun ideas to add a little luxe to your own home!
Love a little luxury in your life? You can learn how to get vacation vibes at home, creating the ultimate retreat you'll never want to leave!
I allow myself to have nice things, but blend them with less expensive items to maintain a style I love and my budget! Today I'm going to share my tips to a luxury home for less aka the look for less.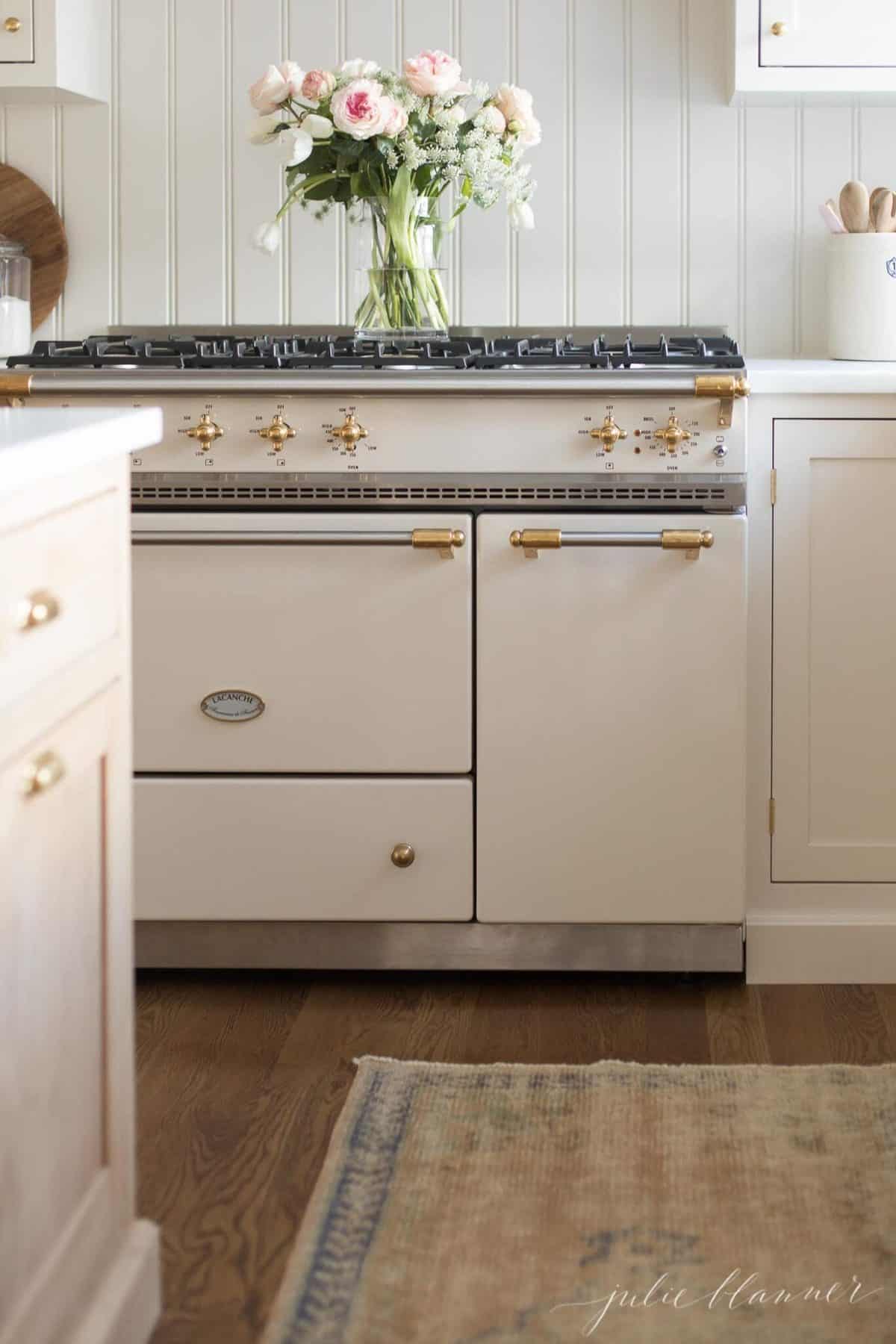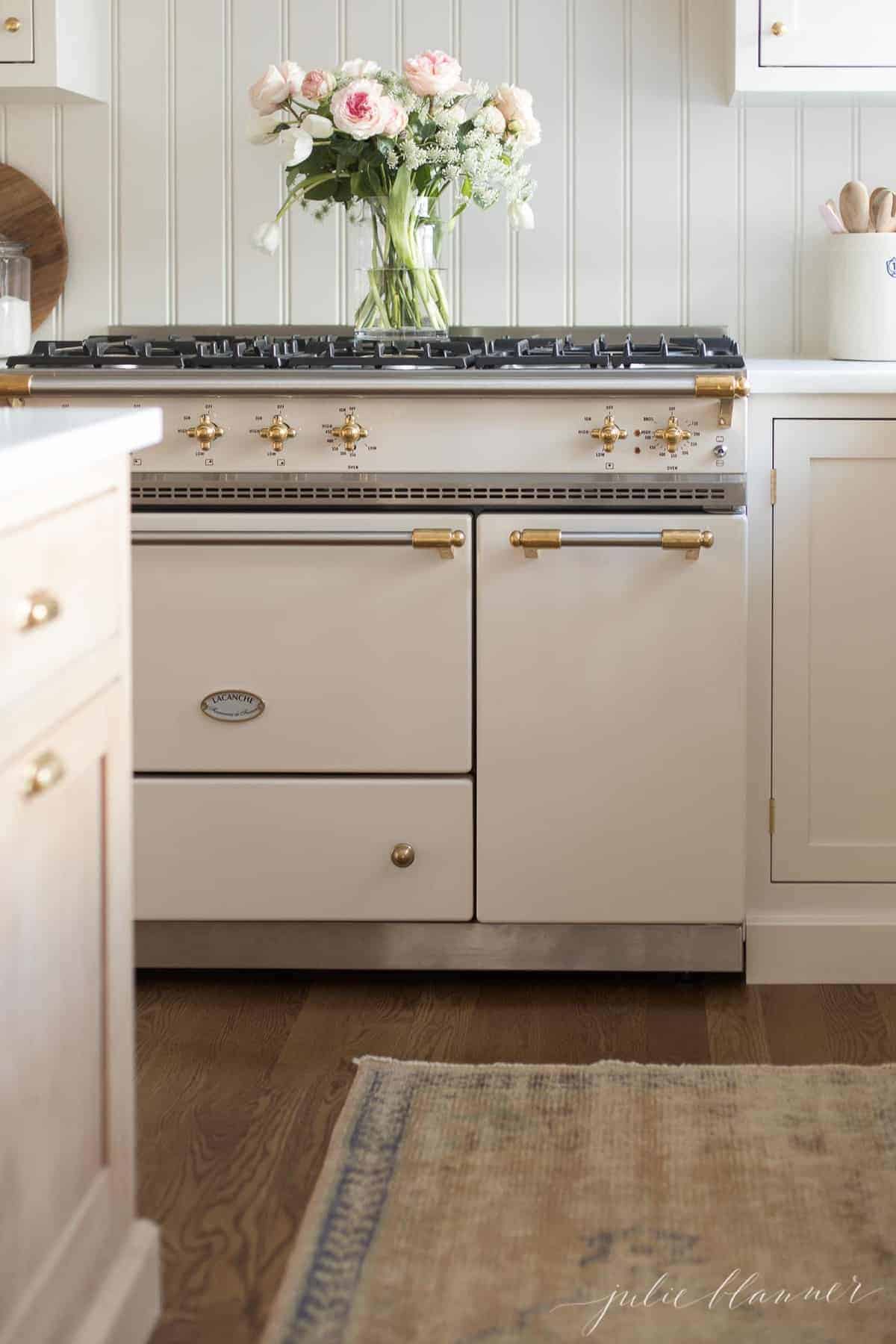 I love chatting home design details with you! Don't skip these popular posts about choosing a sofa: Pottery Barn Sofa, Ikea Ektorp, and Sectional Sofas.
Tips to a Luxury Home for Less
Shop Outlets
They don't just carry damaged goods, but also carry overstocks and floor models. I particularly love outlets for down pillow inserts (usually 1/6 the price) and if you're lucky, curtains.
Get to know their sales and their staff. I know to refrain purchasing from the Restoration Hardware Outlet when they're offering $100 off every $500. I hold out for 30-40% off. Remember, it's only a deal if it's exactly what you want!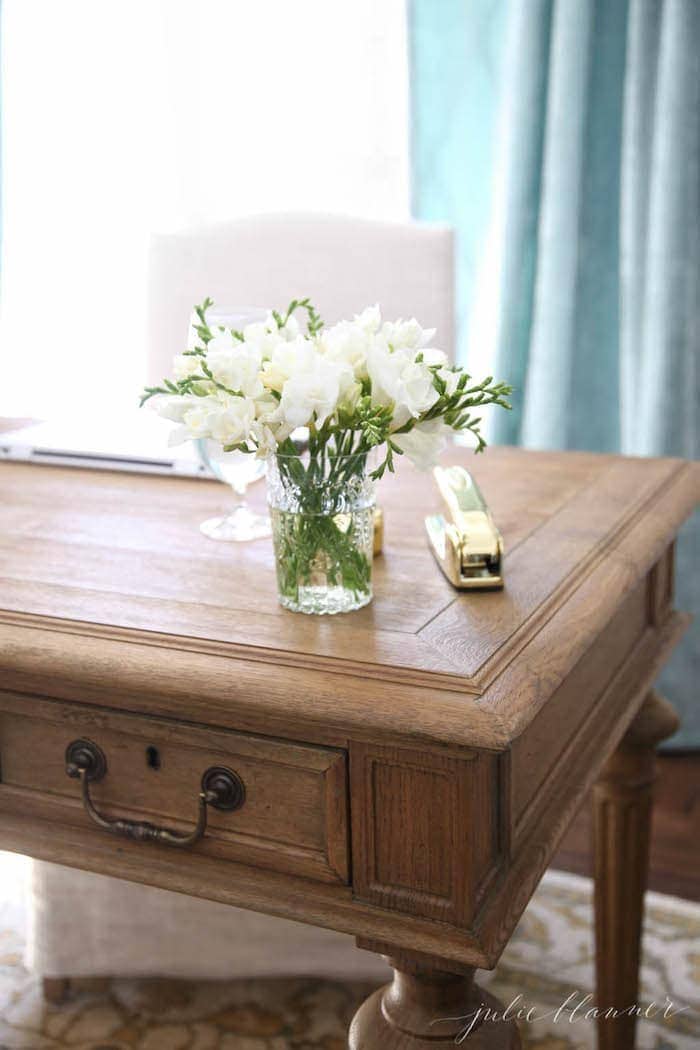 Craigslist
I don't reserve Craigslist solely for furniture that I want to paint. I seek beautiful pieces of furniture that my favorite luxury stores try to duplicate – with veneer. Having a piece of furniture with history always adds to the beauty.
This also includes thrift stores and garage sales. You can learn the best tips for buying on Craigslist here.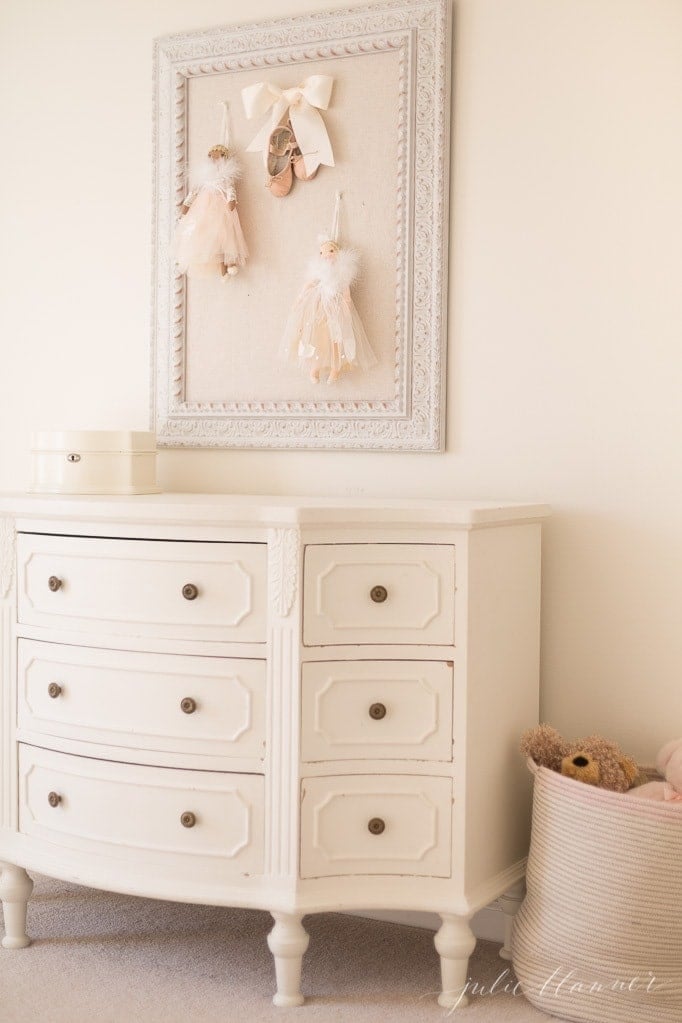 Local Artists
Stray from galleries and seek beautiful paintings and watercolors from local artists. They're a fraction of the price and will add even more charm to your home.
Likewise there are a lot of giclee prints that are just as lovely like these below.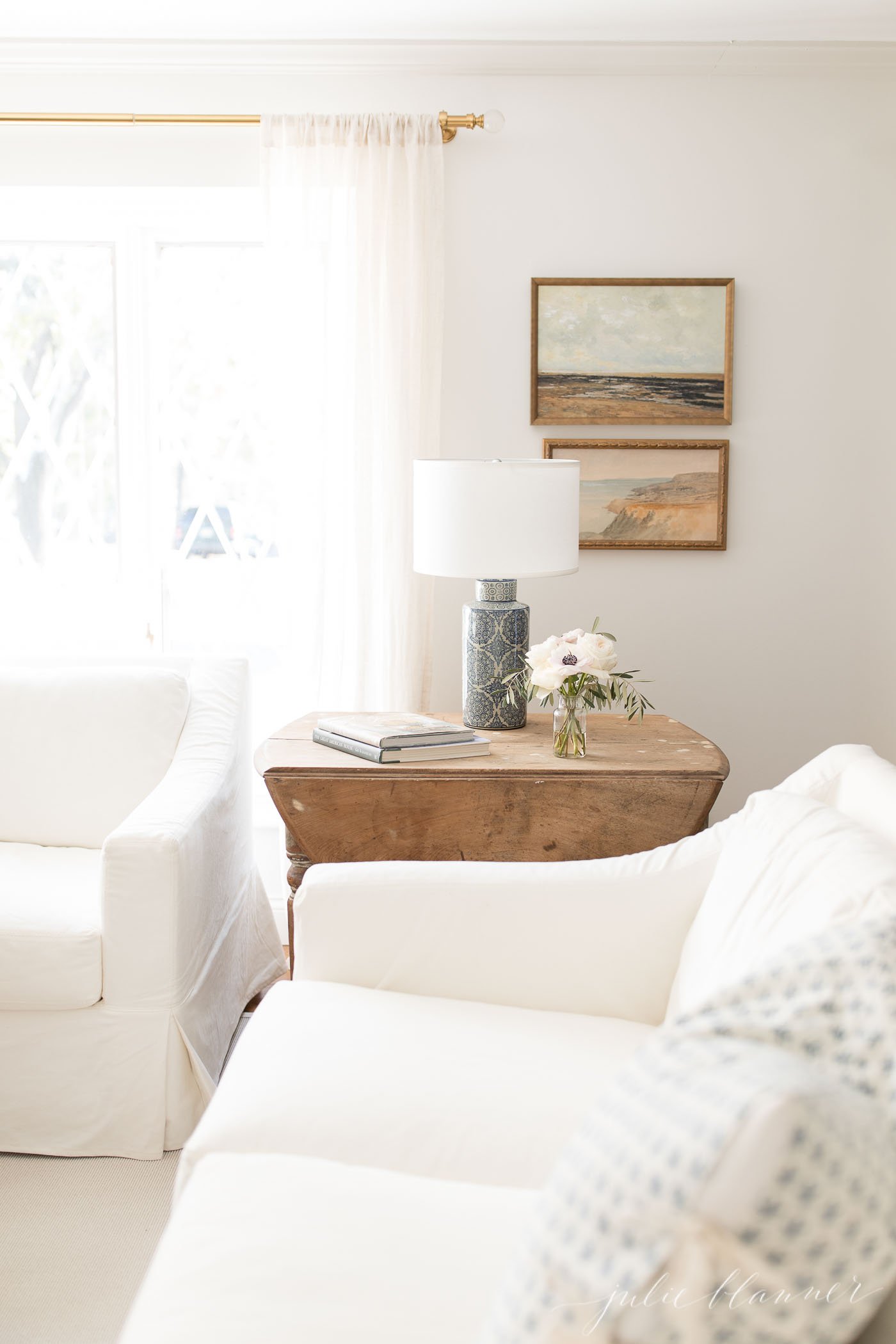 Etsy
I look to Etsy for reproductions of popular items and antiques. It's also a great resource for custom pillow covers in high end fabrics and one-of-a-kind art.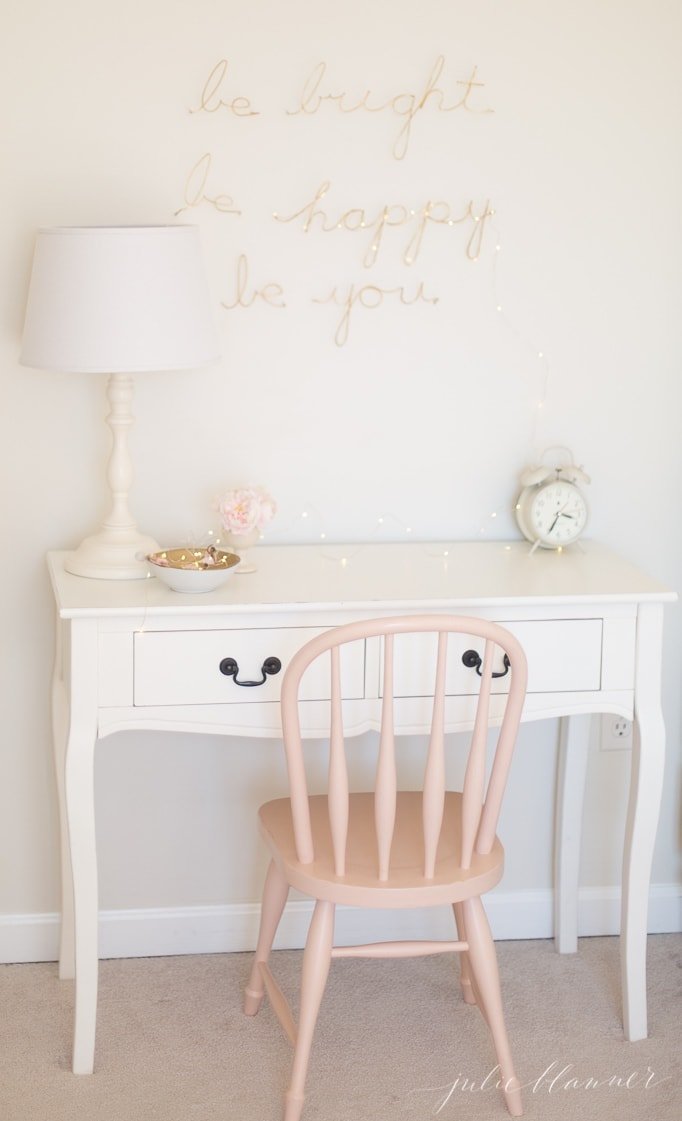 Purchase Used
Antique rugs not only add character and charm to your home, but can be really inexpensive. You can find some favorites in my shop.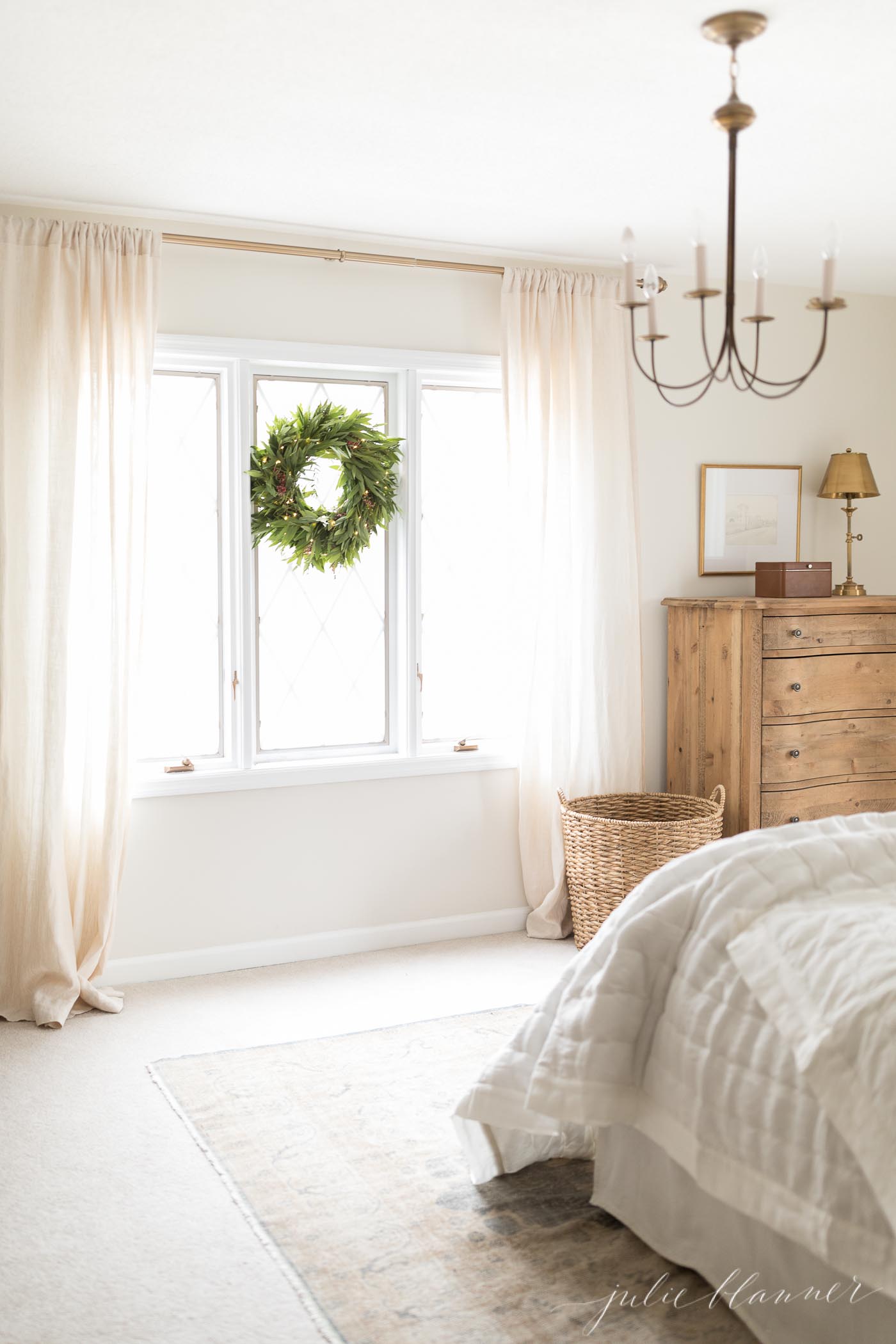 Pin It
Find something amazing online that you can't stop thinking about, but it's out of budget? Pin it! Pinterest will notify you when there is a price reduction.
I recently purchased a set of Pottery Barn baskets that were on clearance for 50% off + an additional 20% coupon and was thankful I waited. Just adjust your settings to make sure you have selected "yes" to receiving price changes on your pins.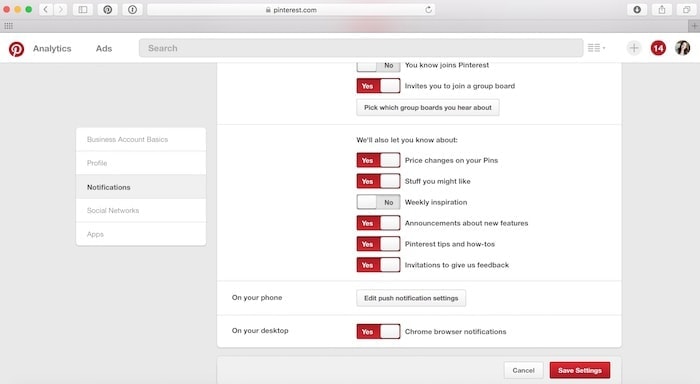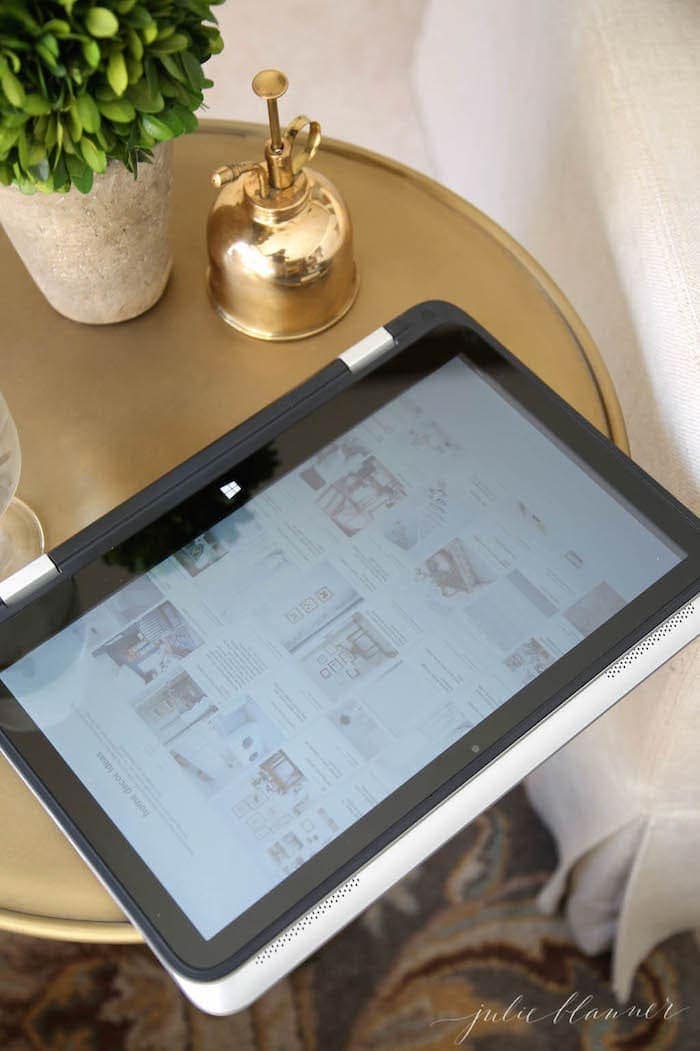 Froogle It
Okay, Google discontinued using that name years ago, but I never will. Enter your google search, then click "shopping". Google compares prices of that item for you! I make a lot of major purchases this way.
I was able to upgrade when purchasing our refrigerator because I found the one I truly wanted at 40% off. To think I almost settled! I used Google to search for a similar bench, saving me over $1,800 with this find!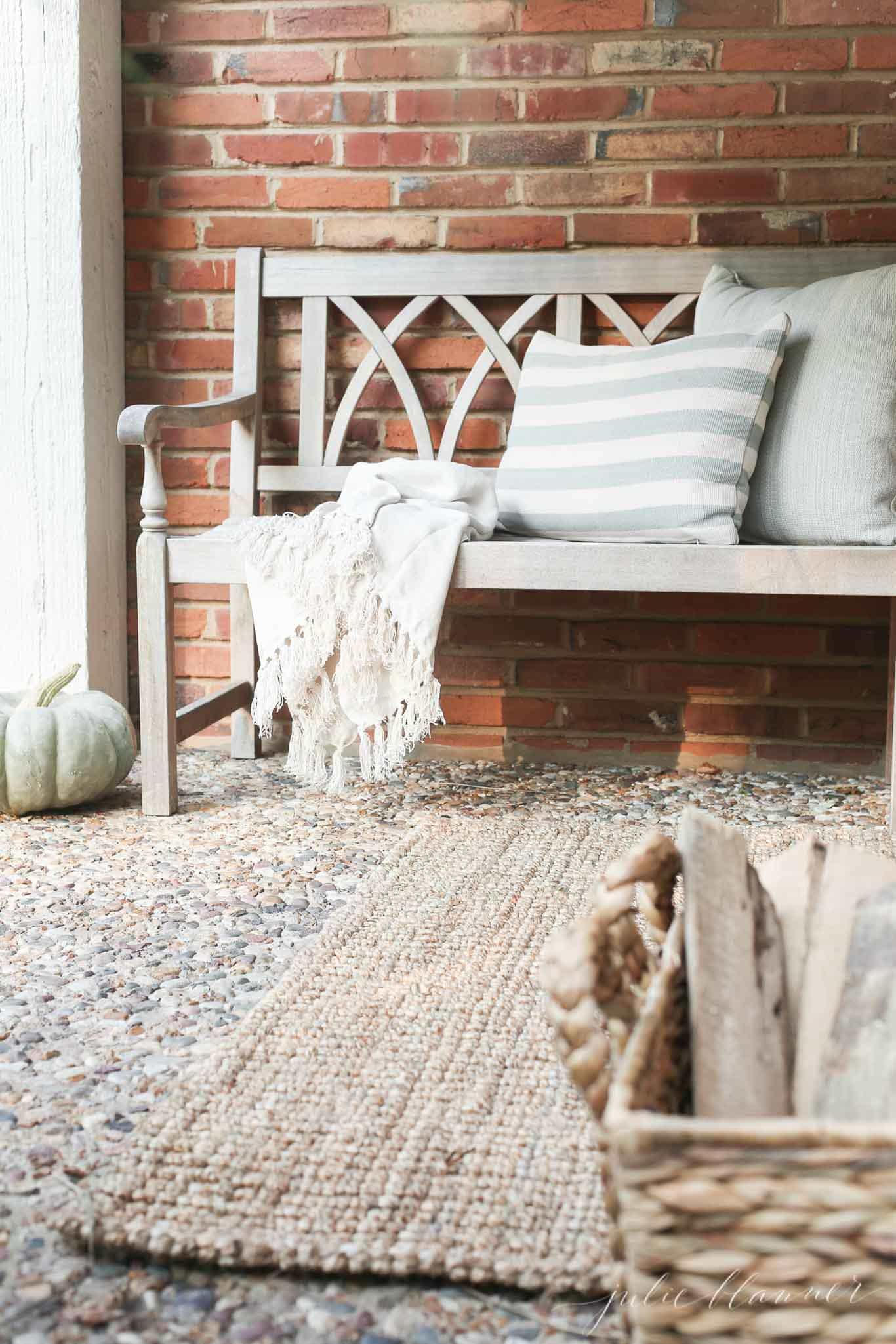 Craft Stores
Craft stores have become really great at duplicating high end looks for less.
This vase is an excellent example. I removed twine from it to reveal a vase I saw at another store for $70. I paid $9, using a 40% off mobile coupon.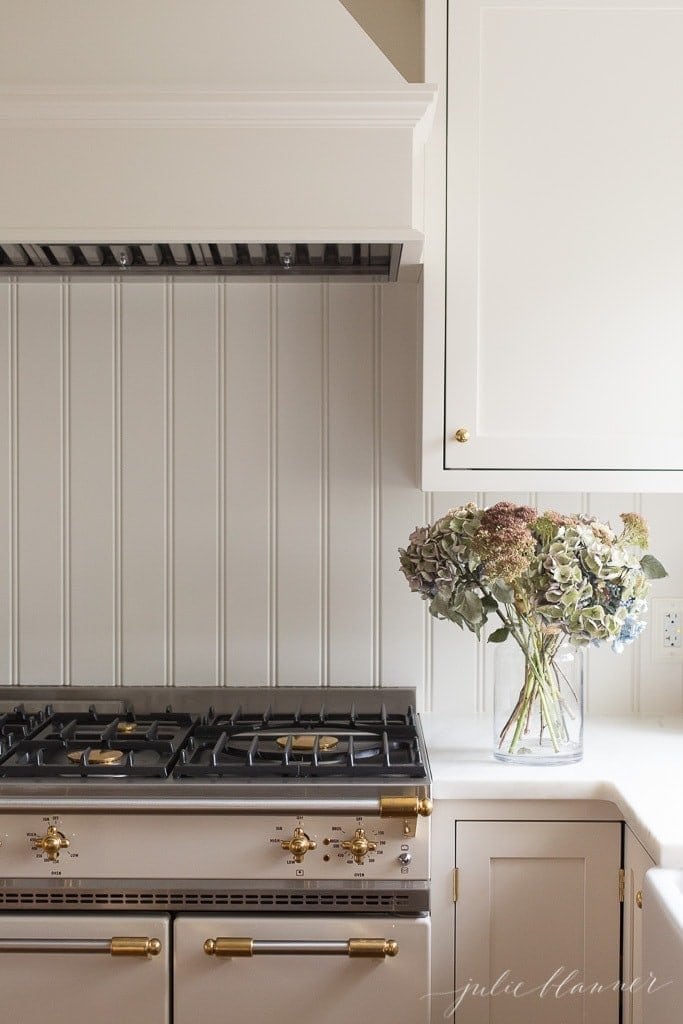 Discount Stores
Discount stores (hello Home Goods) often carry fabulous home and furniture accent brands. I see $300 lamps for just $30 all.the.time. They'll also surprise you with things like turkish towels (usually $50, but about $10 there) and every now and then belgian linen curtains. Yessssss.
Sister Stores
Stores like Pottery Barn and Restoration Hardware have "sister" stores Pottery Barn Kids, Pottery Barn Teen and RH Baby and Child. Crate and Barrel owns their lesser expensive CB2.
For lighting and accents, I look to their sister stores to see if I can achieve the same aesthetic at a more reasonable price. I just "had" to have this chandelier lamp from Restoration Hardware, but I couldn't really justify the price – $1,100. I purchased similar for just $400 – almost 1/3 of the price, from their Baby and Child store!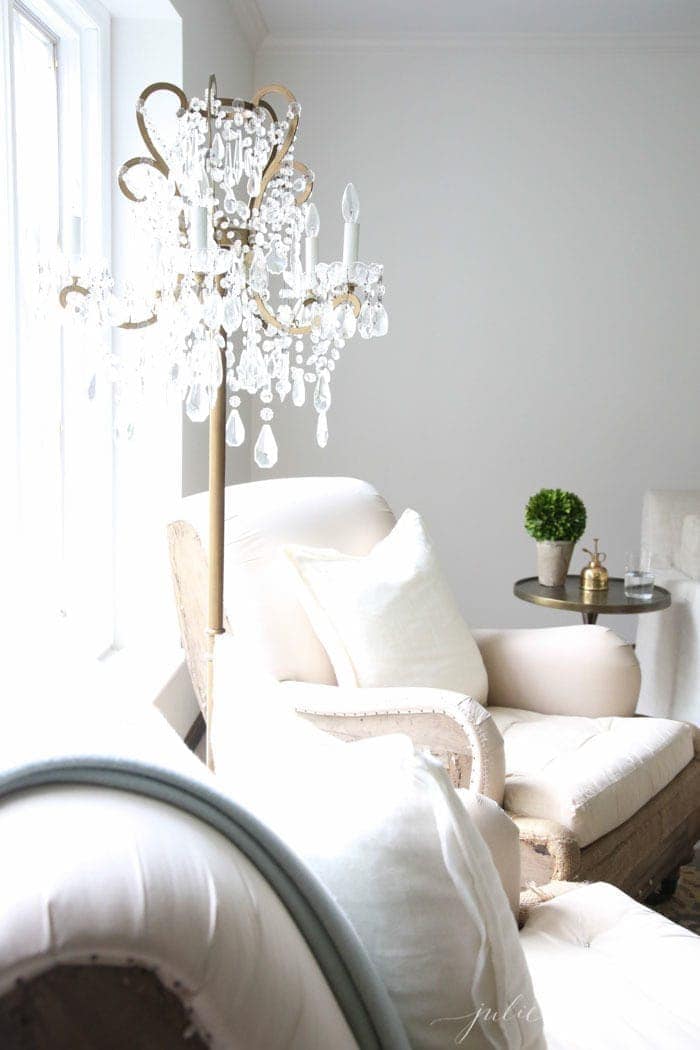 The Hardware Store
Yes, I shop at the hardware store! I was able to find the same low profile carpet I was looking at at a flooring store at Lowe's at a deep discount, plus I was able to use a 5% off coupon!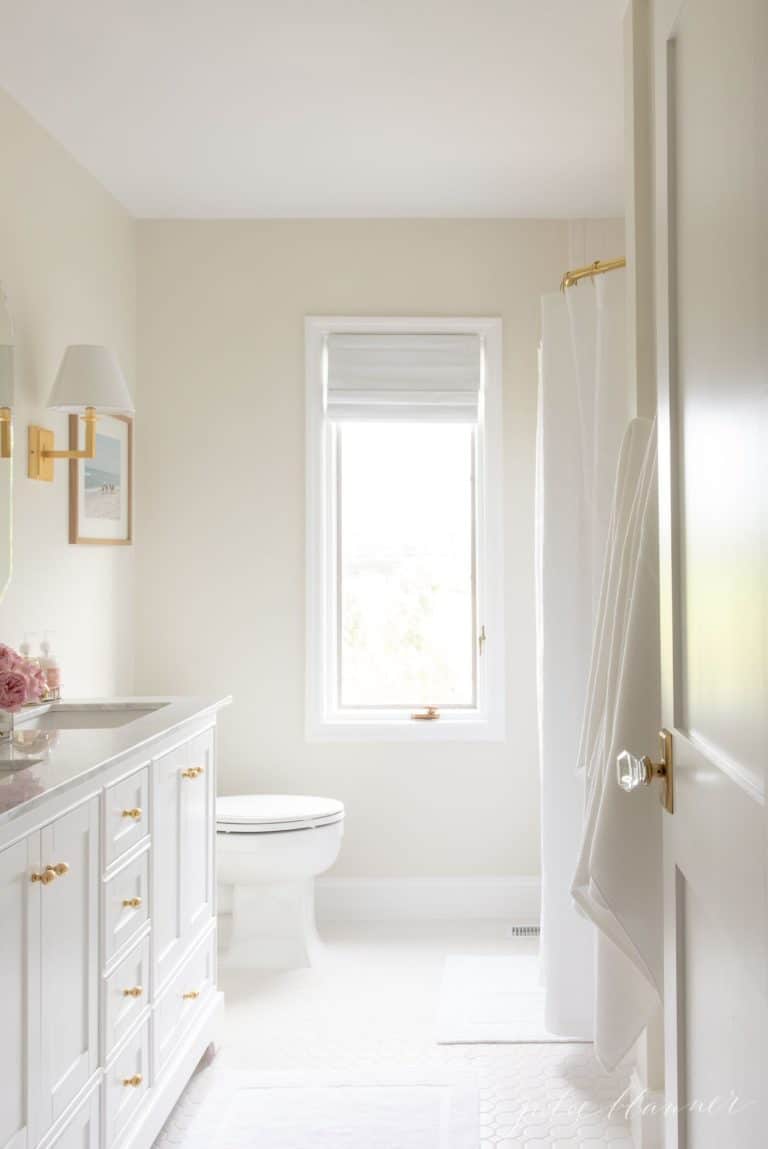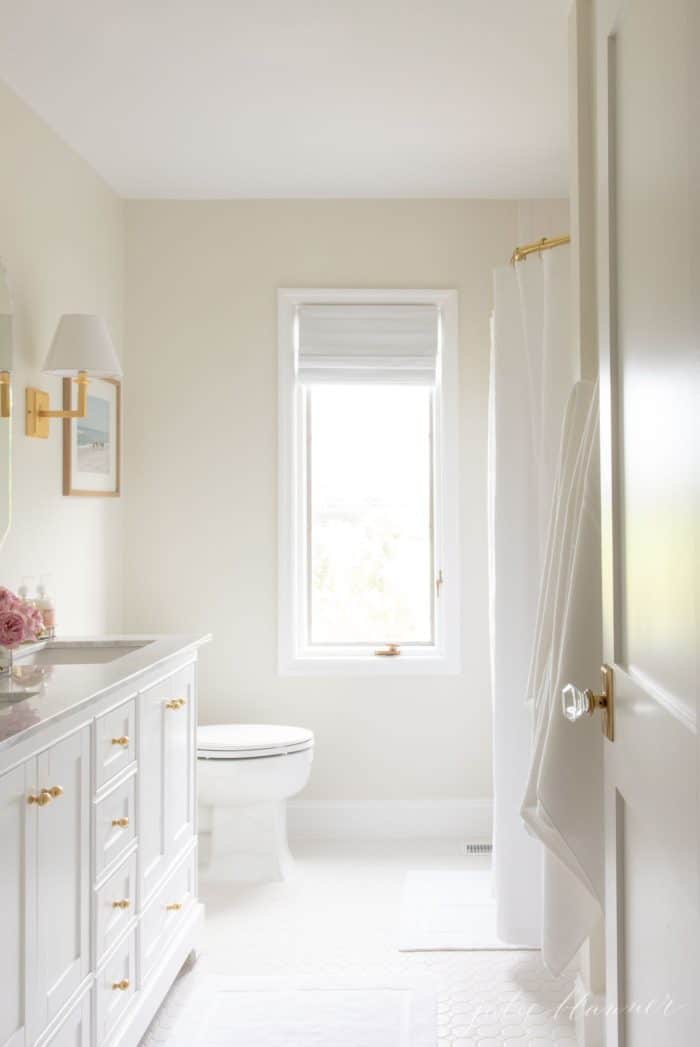 I also look to them for furniture (like the bench below), paint, and even our brick and vinyl floors. Our luxury bathroom for less is a perfect example of how to shop your hardware store for an incredible end result!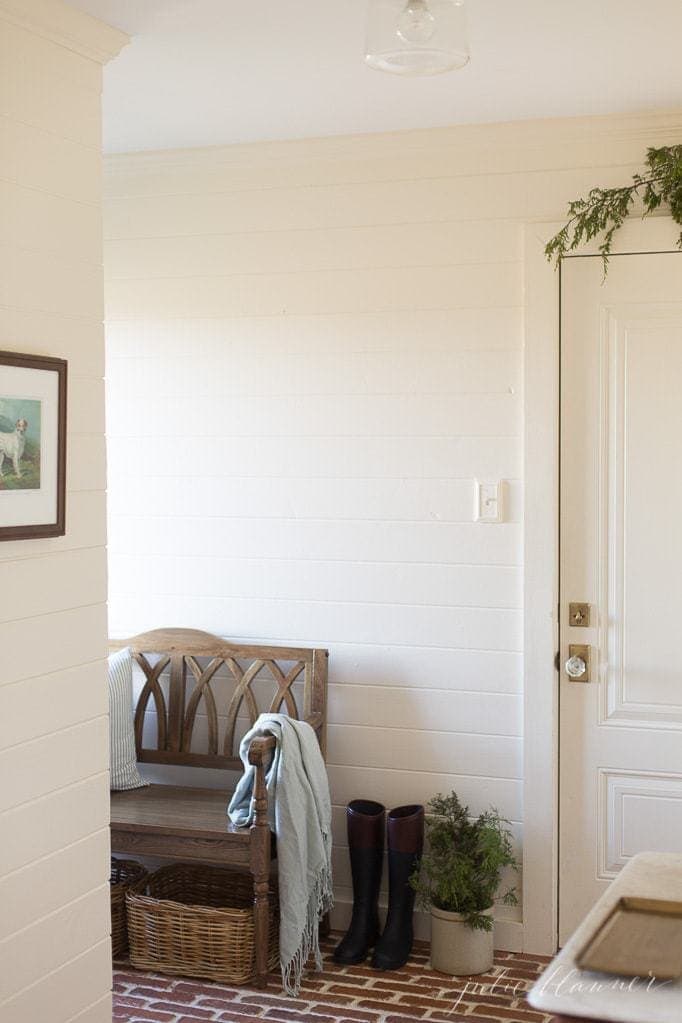 Email Lists
Saving 20% on purchases of $1,000+ really helps. When you sign up for their list, there's often a first time discount available! In the event you can't find the look for less elsewhere, you can get the look at a significant discount!
I have a nice amount on this beautiful rattan headboard! We also saved by just purchasing the headboard versus the bed and adding a bed skirt.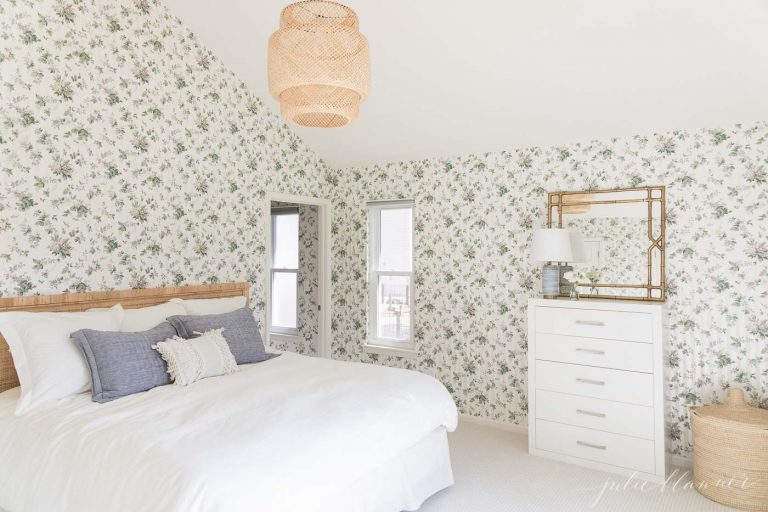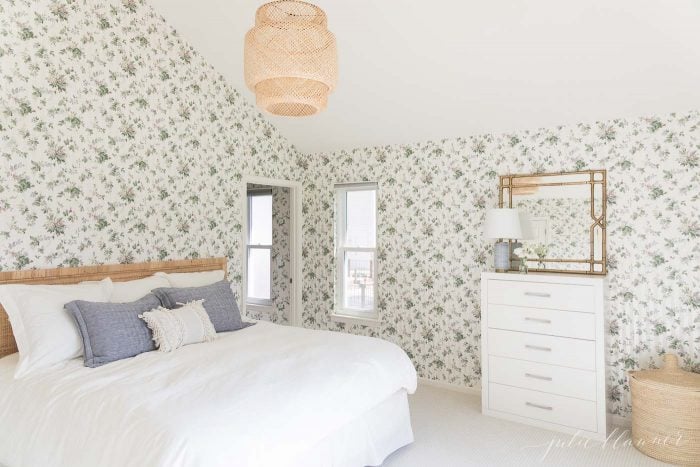 Floor Models
A gently used floor model can sometimes be found at more than 50% off. These are particularly great for those rarely used pieces. Check carefully for damage as those sales are usually final. The two chairs to the right were 60% off floor models!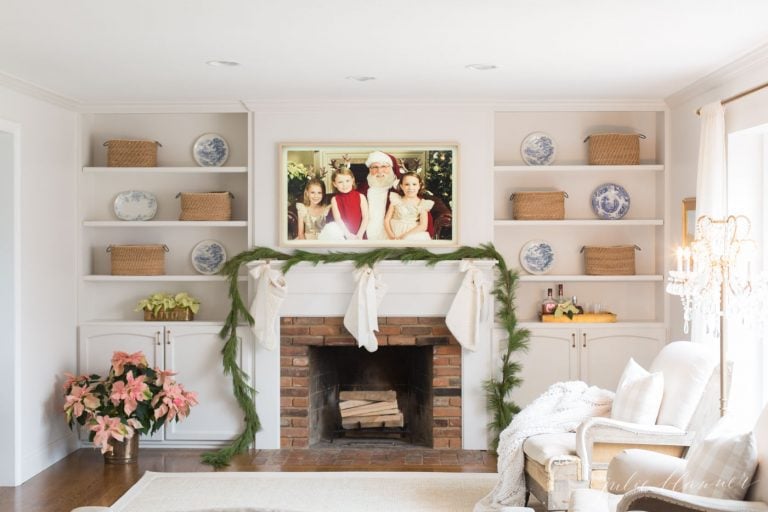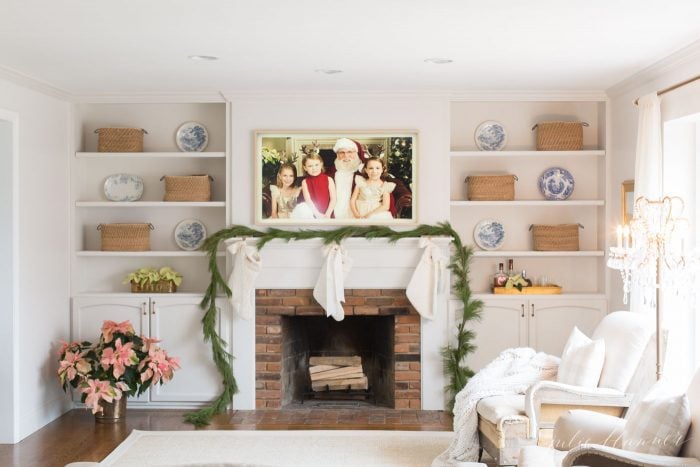 Create Your Own Art
This botanical was inspired by a significantly more expensive designer piece and made quickly and inexpensively. Get 20 Easy DIY Wall Decor Ideas for Your Home!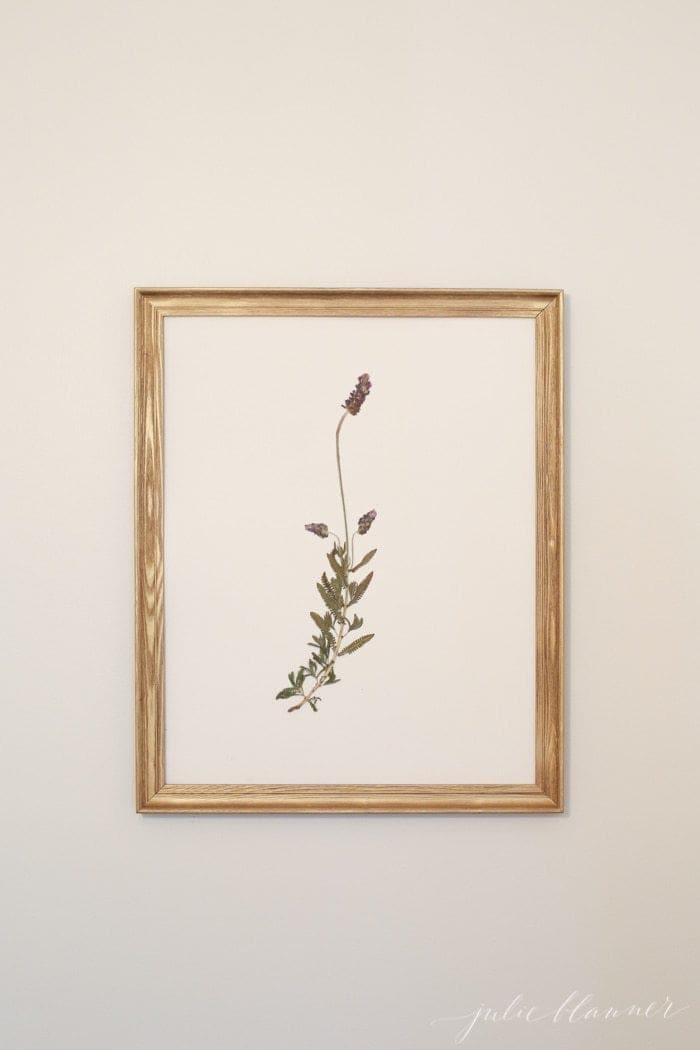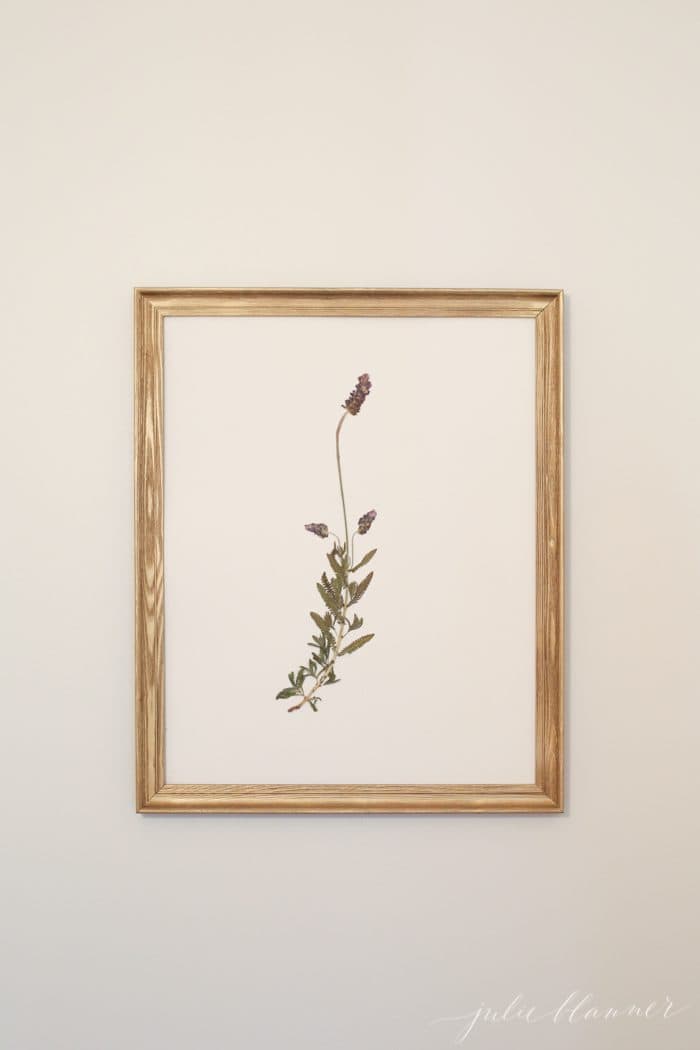 Use Magazines and Catalogs
Use them as a resource to guide you in creating a luxury home for less by utilizing their styling tips!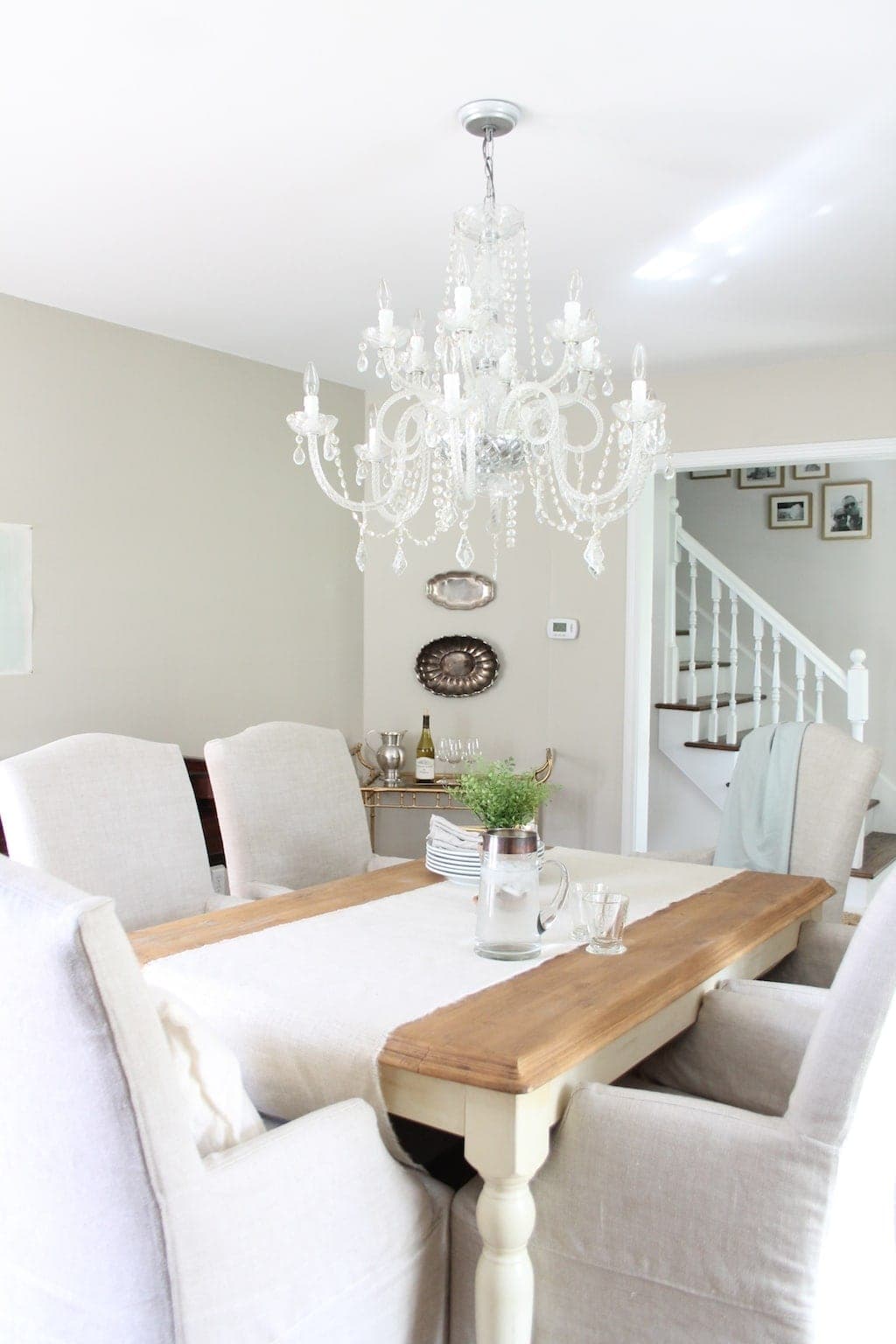 Use Keywords to Find Similar
(or just get them in my shop, I've done all the work for you) like I did with these luggage racks for the lake cottage guest bedroom.
These stools double as luggage racks. I purchased them for just $17 apiece (now $33) using "luggage rack" and "folding stool".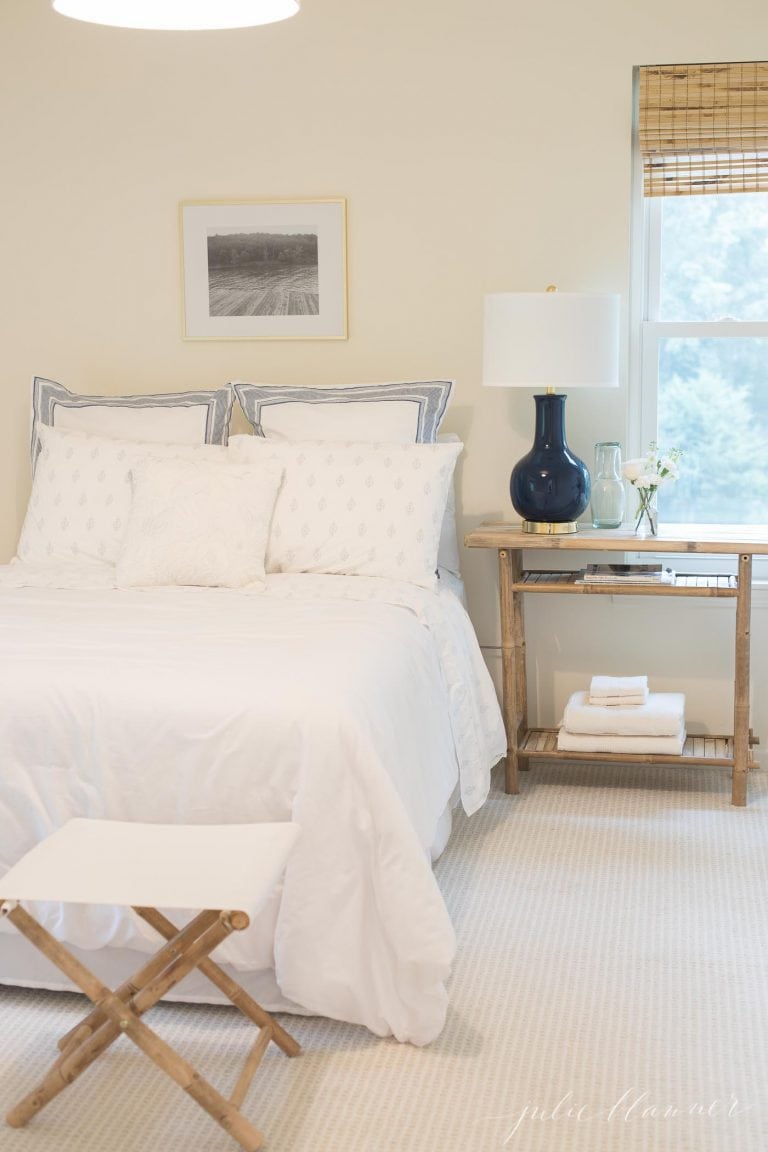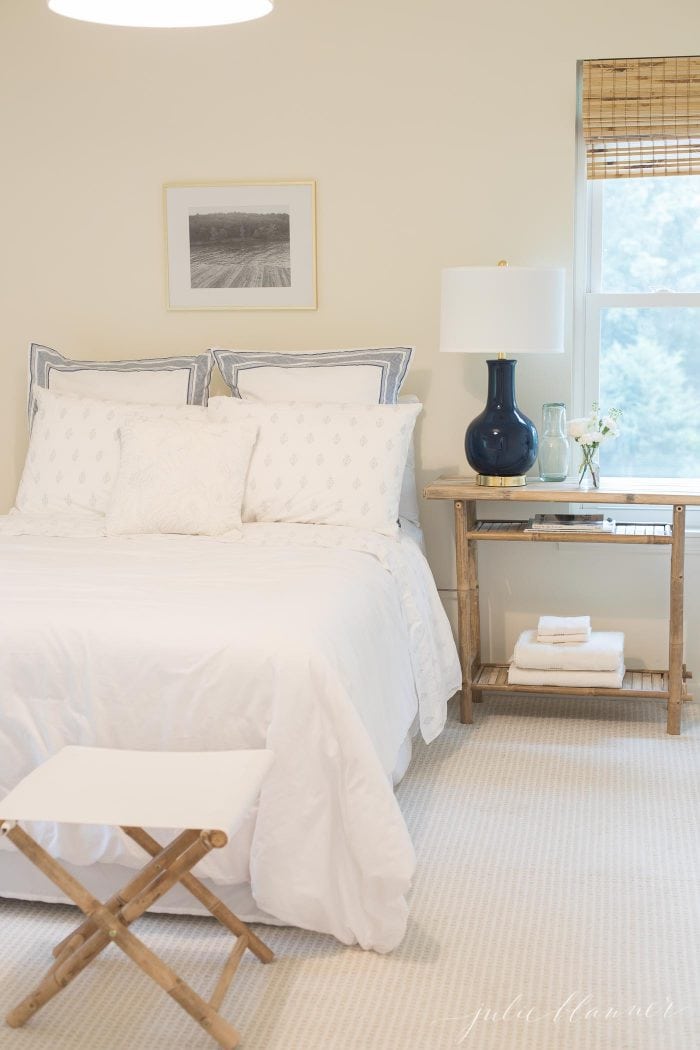 The original, a teak stool shown in navy below, is $248.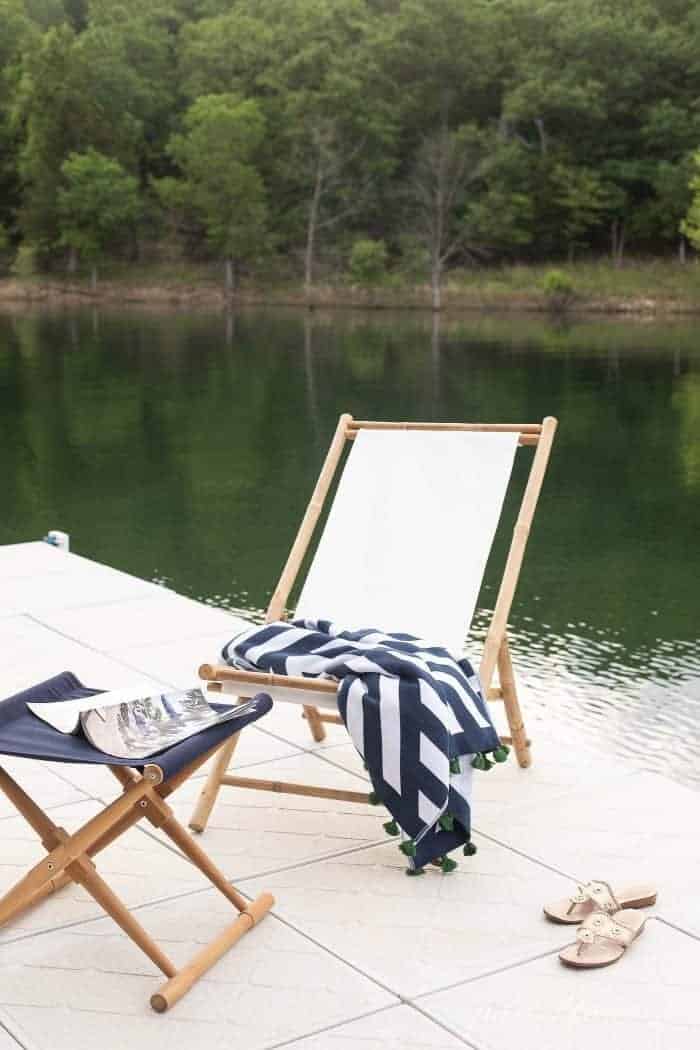 I'm so excited that I found this slipcovered headboard with a french seam for 1/5th of the cost at Target using the same term. This trick has helped us save so much money through the years.
Not only do I often find similar styles, but sometimes I'll find the same exact item for significantly less! Stores often use the same wholesalers.
More Home Improvement Posts You'll Enjoy
Want more? Receive the best ideas directly to your inbox and connect on Youtube, Instagram, Facebook, and Pinterest!