Tips to Find Luxury Home Decor for Less
Get the best tips and tricks for unexpected ways to add luxury style to your home for LESS! It's possible to maximize your budget and achieve the look of luxury home decor for so much less.
You'll find my tried and true shopping sources and techniques, giving you all the luxury you deserve at a price you can afford!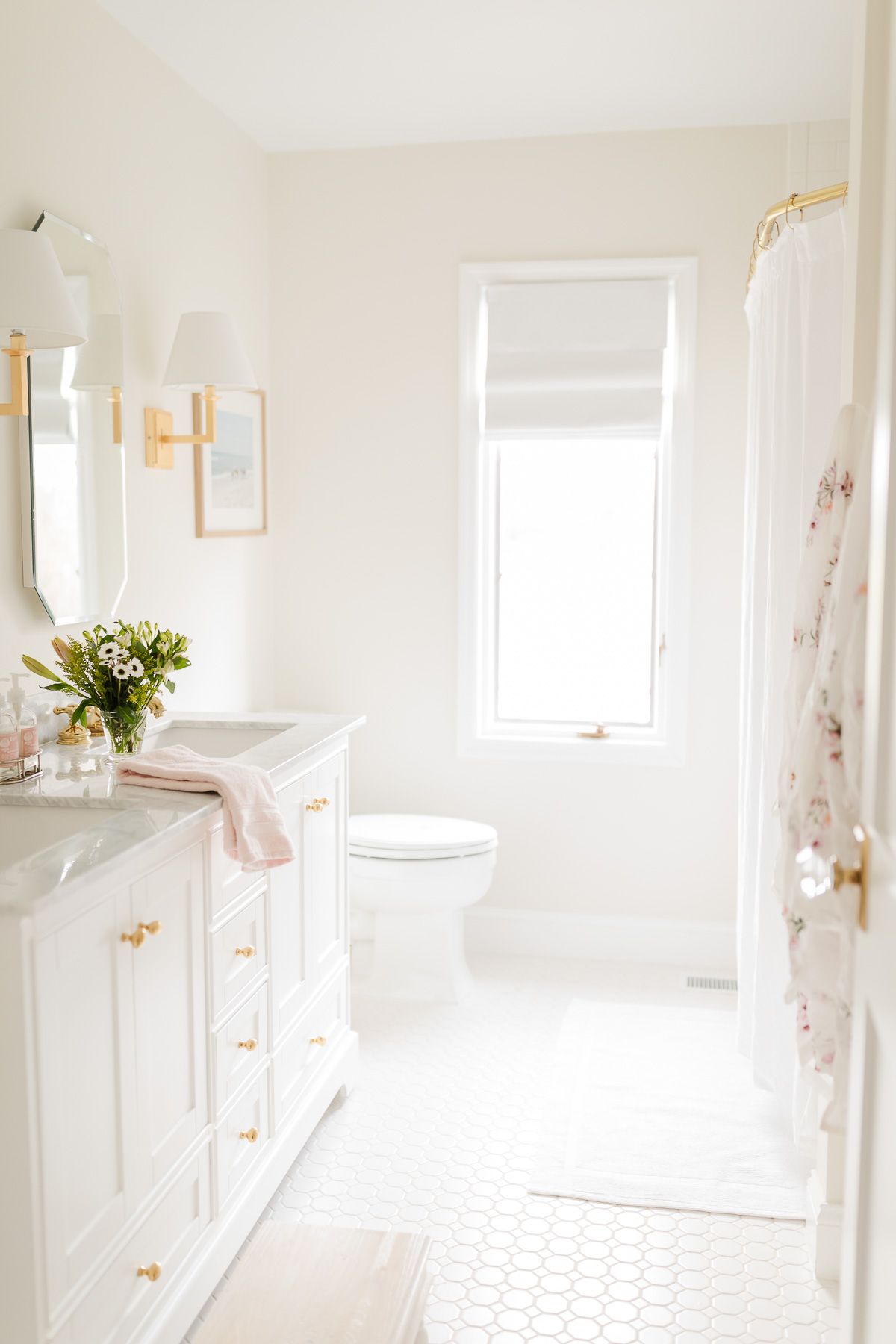 Originally published January 1, 2018 and updated with fresh content and shopping links June 19, 2021.
It's no secret (to Chris) that I like the finer things in life. I'll find myself perusing a magazine or shopping an antique store and everything I'm drawn to makes me fall over in shock when I look at the price tag. I can spot something fabulous from a mile away.
We love adding little touches of luxury to both of our homes, especially when it adds value! Check out our modern motorized roller shades, as well as our Frame tv for some fun ideas to add a little luxe to your own home!
Love a little luxury in your life? You can even learn how to get vacation vibes at home, creating the ultimate retreat you'll never want to leave!
I allow myself to have nice things and some of my favorite luxury home decor, but I blend them with less expensive items to maintain a style I love and my budget! Today I'm going to share my tips to a luxury home for less… aka the look for less.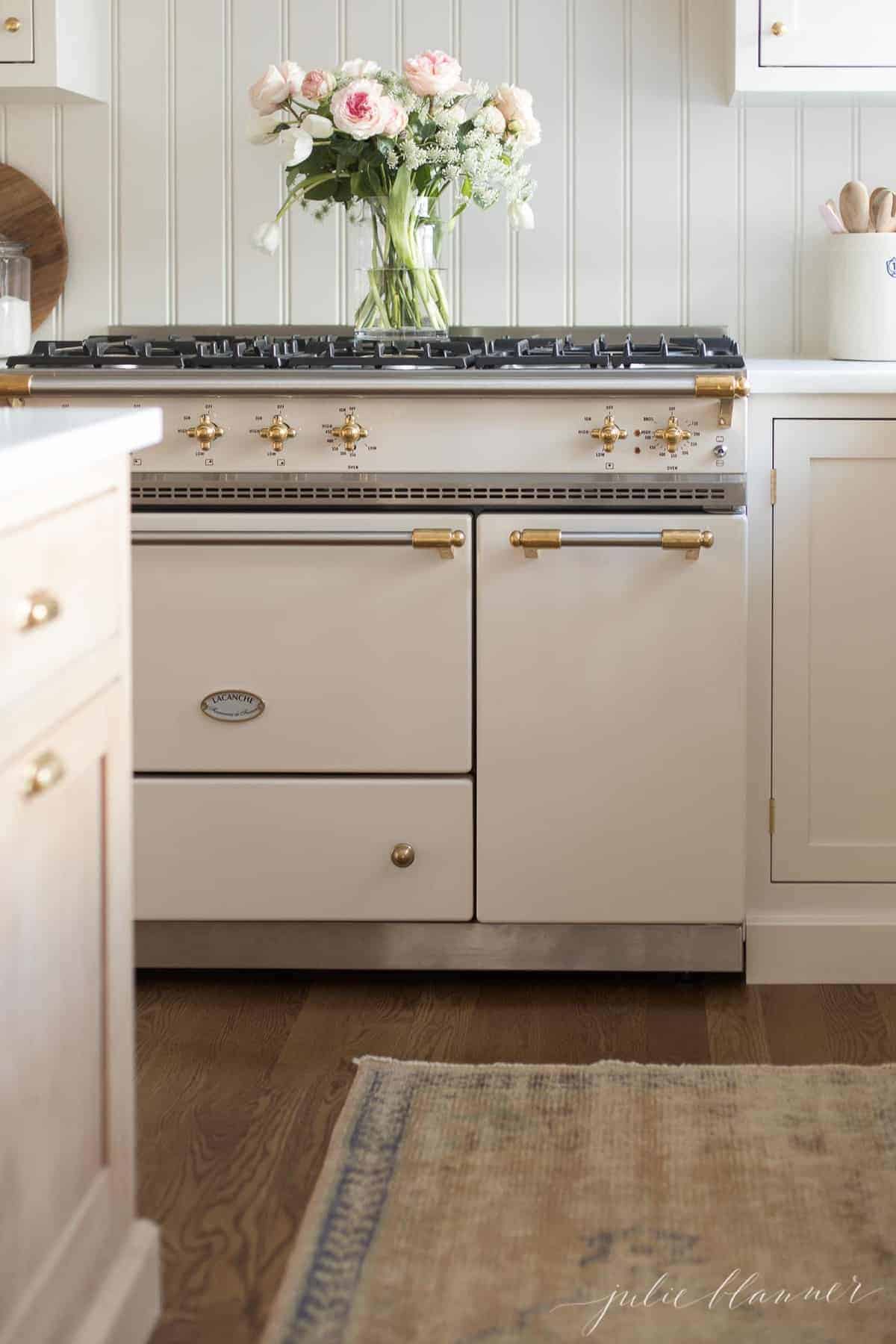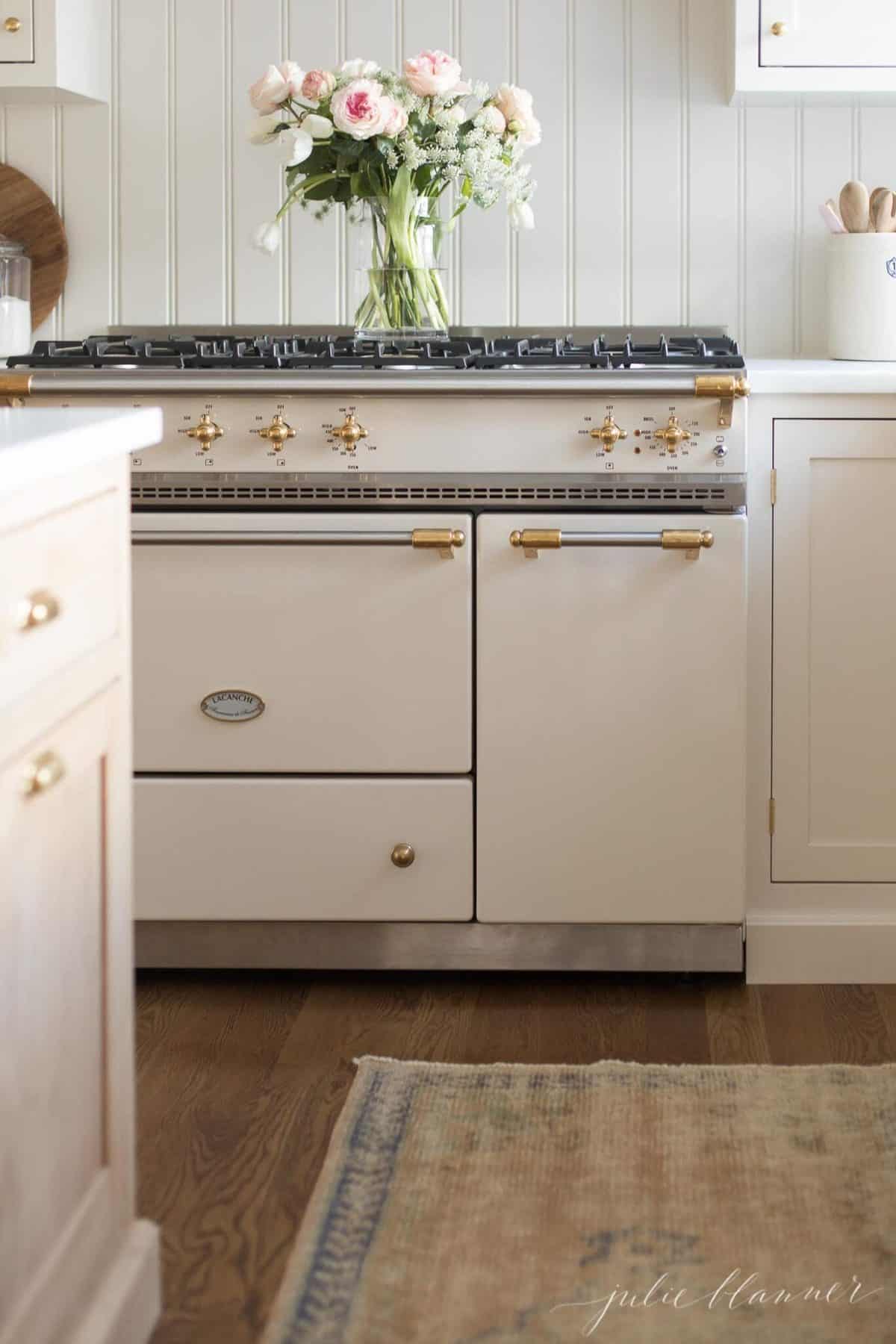 I love chatting home design details with you! Don't skip these popular posts about choosing a sofa: Pottery Barn Sofa, Ikea Ektorp, and Sectional Sofas.
Tips to a Luxury Home for Less
You can shop the look for less on my Amazon Storefront where I have curated some incredible deals you're going to love!

It's such a surprising source for the look for less – with everything from Studio McGee style to Coastal Modern home decor and so much more.
Shop Outlets
Outlets don't just carry damaged goods, they also carry overstocks and floor models. I particularly love outlets for down pillow inserts (usually 1/6 the price) and if you're lucky, curtains.
In St. Louis we were lucky to have a Restoration Hardware Outlet for many years, along with a Pottery Barn Outlet. While the RH has since closed (a sad day for me!) I still love to haunt the aisles of our Pottery Barn outlet every chance I get!
Get to know their sales and their staff. I know to refrain purchasing from the Restoration Hardware Outlet when they're offering $100 off every $500. I hold out for 30-40% off because I know it's coming. Remember, it's only a deal if it's exactly what you want!
No outlets near you? No problem. Join a Facebook groups dedicated to your favorite store or design style…so many people will offer personal shopping services at the outlet.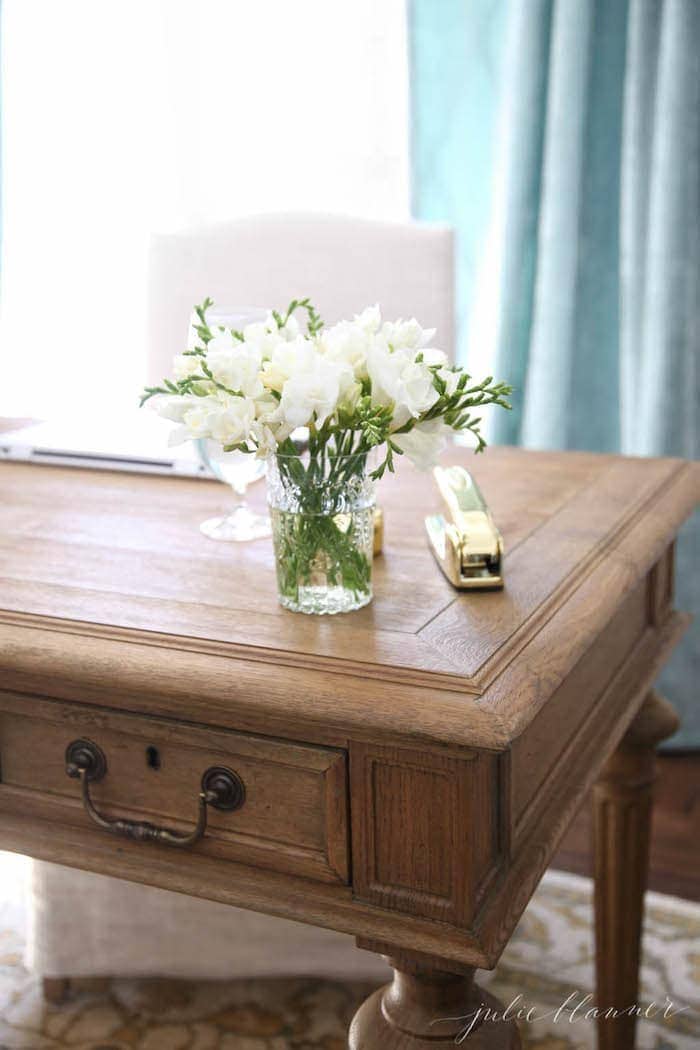 Use Craigslist for Luxury Home Decor
I don't reserve Craigslist solely for furniture that I want to paint. I seek beautiful pieces of furniture that my favorite luxury stores try to duplicate – with veneer. Having a piece of furniture with history always adds to the beauty.
This beautiful wood side table was purchased for just $100 and is still one of my favorite pieces.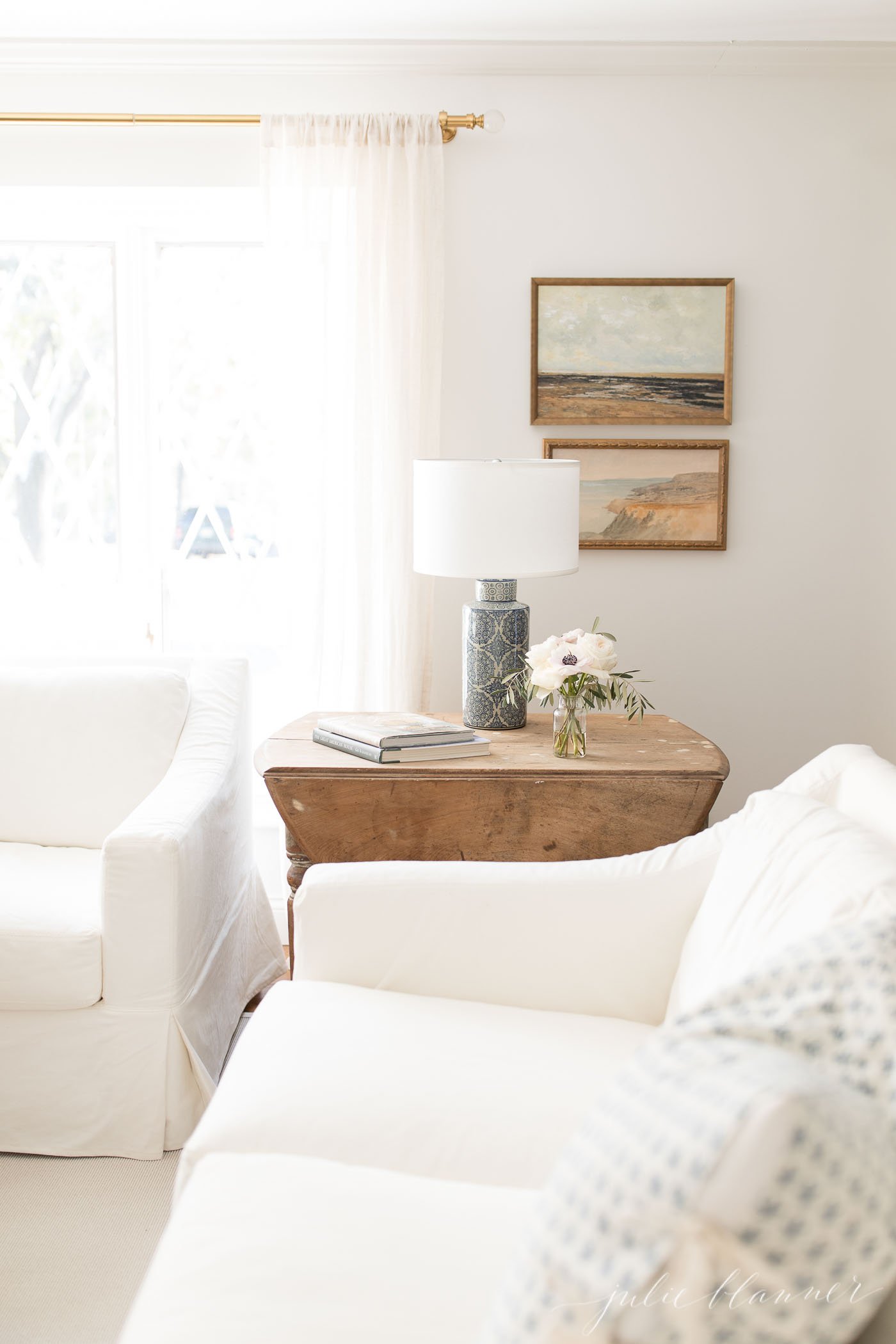 This also includes thrift stores and garage sales. You can learn the best tips for buying on Craigslist here.
Local Artists
Stray from galleries and seek beautiful paintings and watercolors from local artists. They're a fraction of the price and will add even more charm to your home.
I find local artisans in my favorite small boutiques and art shows. It's fun to walk around, connect with the makers, and learn the "why" behind their art.
Real art… fine art from local artists cannot be duplicated. However, if it's something that you feel strongly about as a luxury home decor item, you might be surprised at how easy it is to find meaningful local art for your home!
Etsy
I look to Etsy for reproductions of popular items and antiques. It's also a great resource for custom pillow covers in high end fabrics and one-of-a-kind art.
I also use Etsy for adding pretty vintage books to our Book Shelves, and I've even bought House Plants! It's amazing the wide variety of merchandise they carry and I love knowing I am supporting smaller artists and creatives.
Another of my favorite Etsy purchases are Vintage Turkish Rugs! I've been amazed at the incredible styles available there, and for incredibly affordable prices compared to local rug dealers.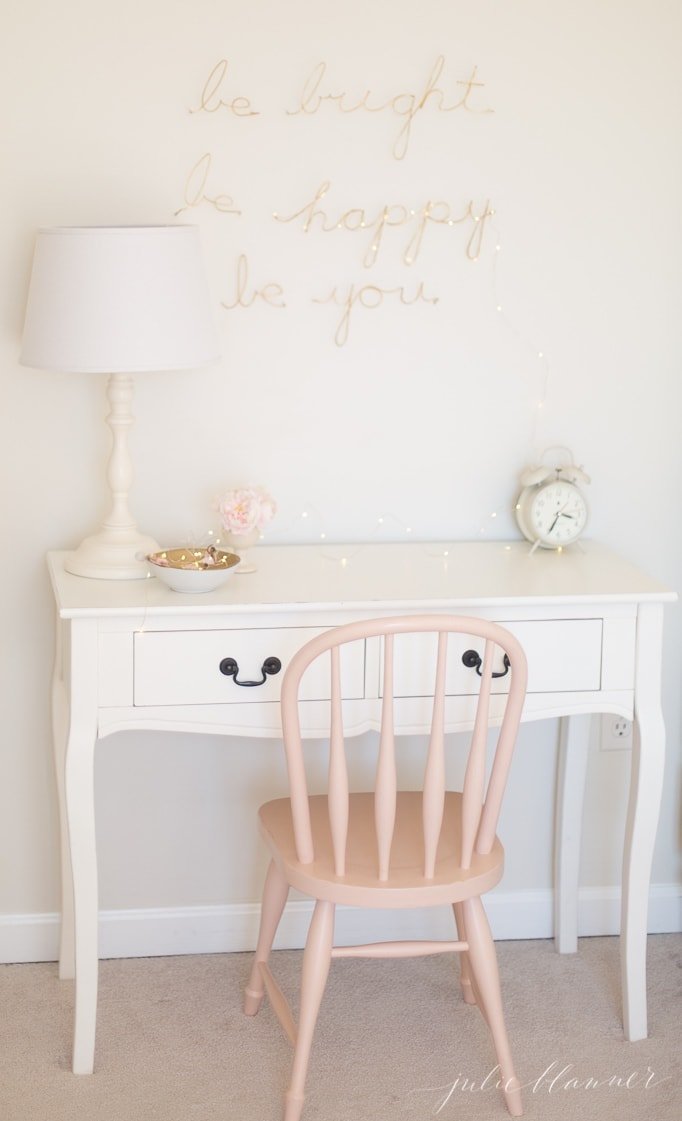 Print It
Did you know that a lot of the art you see available in stores is actually available free in the public domain? You can print art free from a variety of sources including art galleries and history museums onto paper, canvas and more and have it framed.
Printed art is easy and inexpensive Bookshelf Decor – simply print and frame!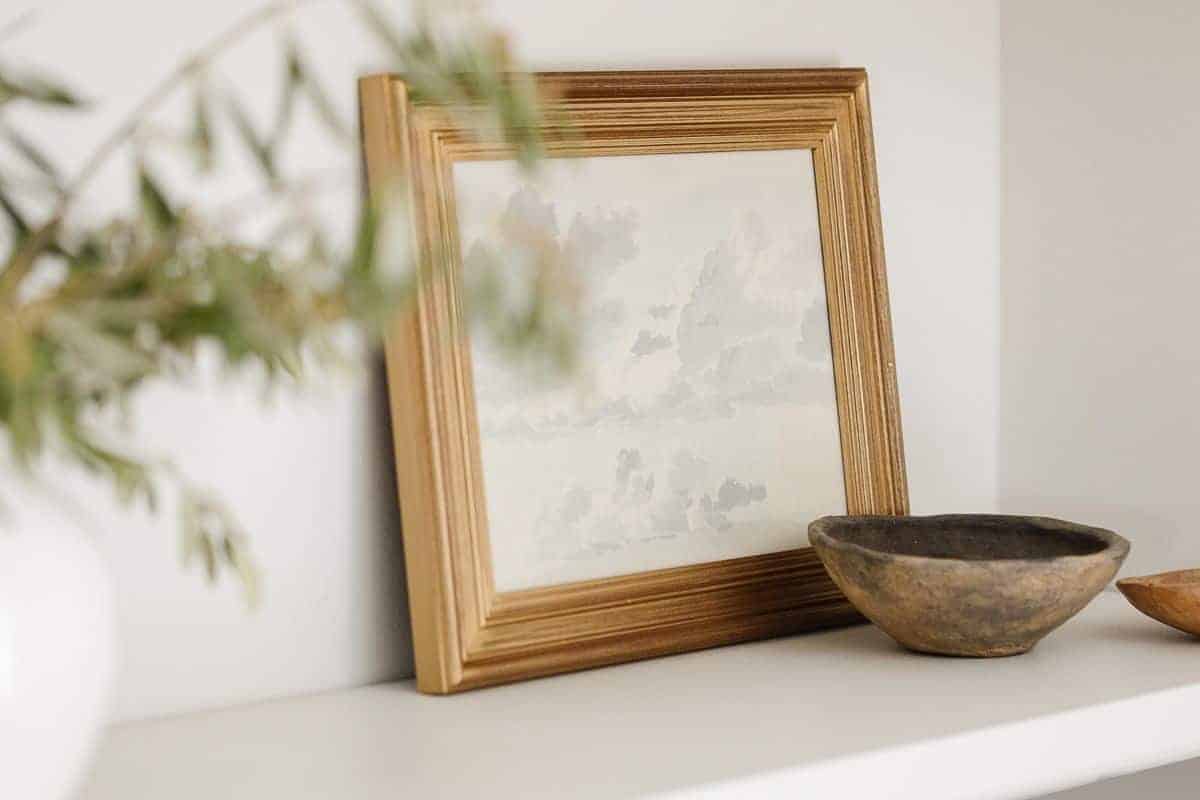 Purchase Used Items
One area where we have really focused on pre-owned items is our girls' bedrooms. Kids can be so hard on furniture like beds and dressers, so it's often much more practical and affordable to find used versions of our favorite styles.
Get tips for painting furniture and my favorite Creamy white paint color that replicates the Pottery Barn kids white!
Antique rugs not only add character and charm to your home, but can be really inexpensive. Instead of purchasing a new rug designed to look like an old rug, you can purchase a vintage Turkish rug that will add texture, depth and interest to your home. You can find some favorites in my shop.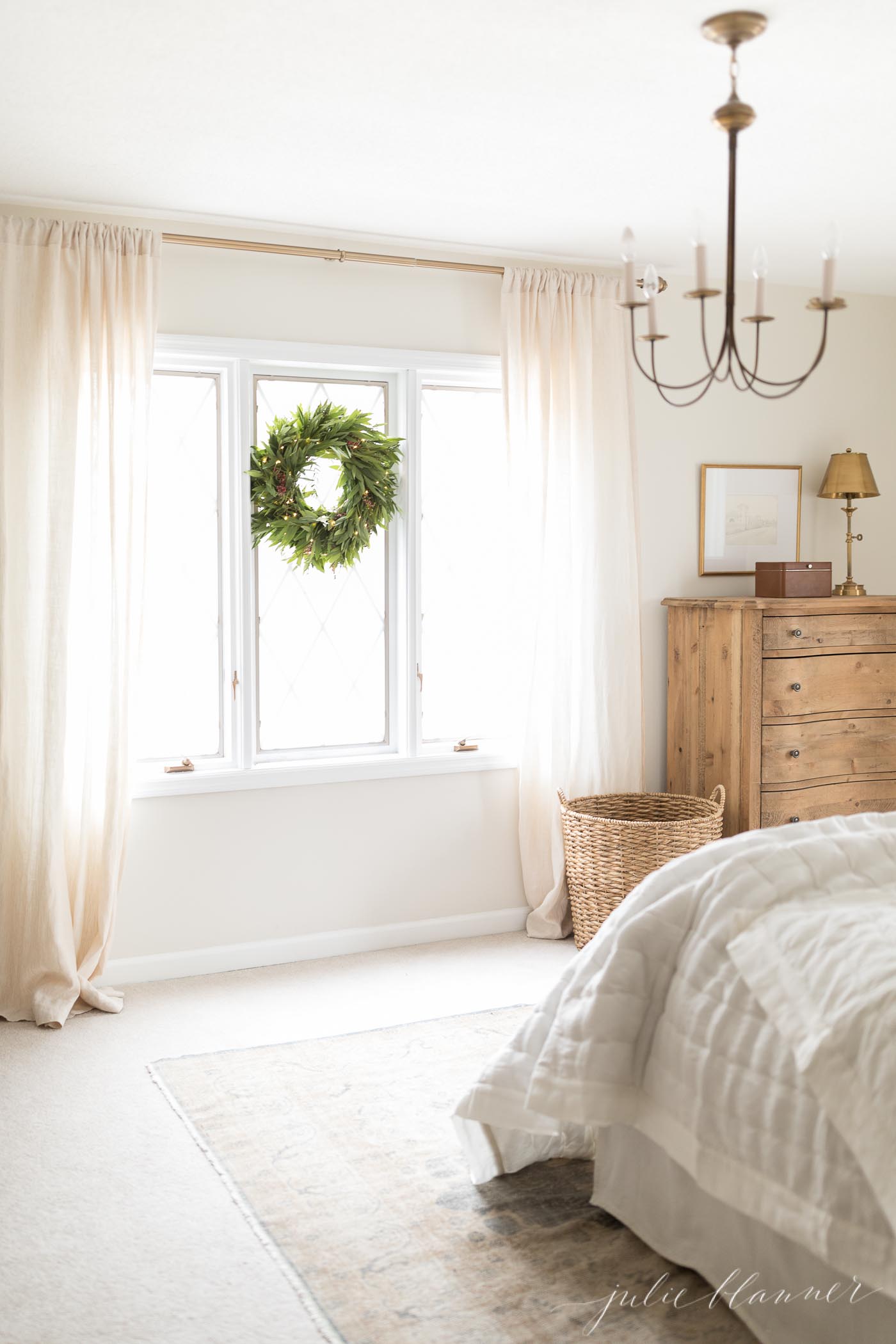 Even the vintage Rattan Bed in our guest bedroom is used! Blending old and new adds so much interest.
Google It
Enter your search on Google, then click "shopping". Google compares prices of that item for you! I make a lot of major purchases this way.
I was able to upgrade when purchasing our refrigerator because I found the one I truly wanted at 40% off. To think I almost settled! I also used Google to search for a similar bench, saving me over $1,800 with this find! I have used this trick over and over again.
This online shopping trick is the same process as How to Find the Source of an Image. If you love an item from an expensive store, save it and search the photo on Google. It really works!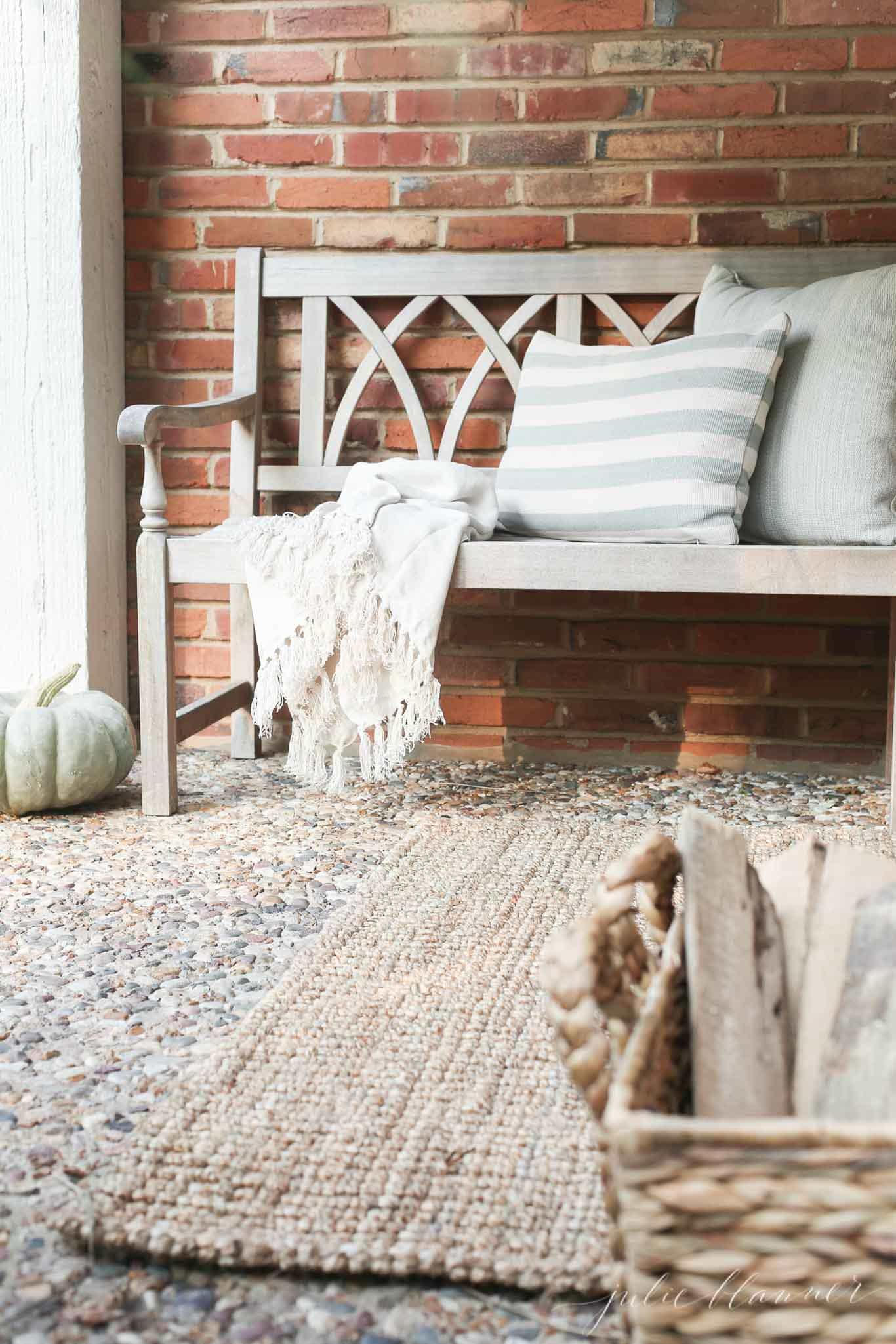 Craft Stores
Craft stores have become really great at duplicating high end looks for less. You'd be surprised at the cute and practical luxury home decor items that I've found at our local store!
This vase is an excellent example. I removed twine from it to reveal a vase I saw at another store for $70. I paid $9, using a 40% off mobile coupon.
This large willow laundry basket is a great example…it's already a great price, but almost always has at least a 20% off coupon too! Laundry feels a little less like a chore when the basket matches the rest of your luxury home, I promise!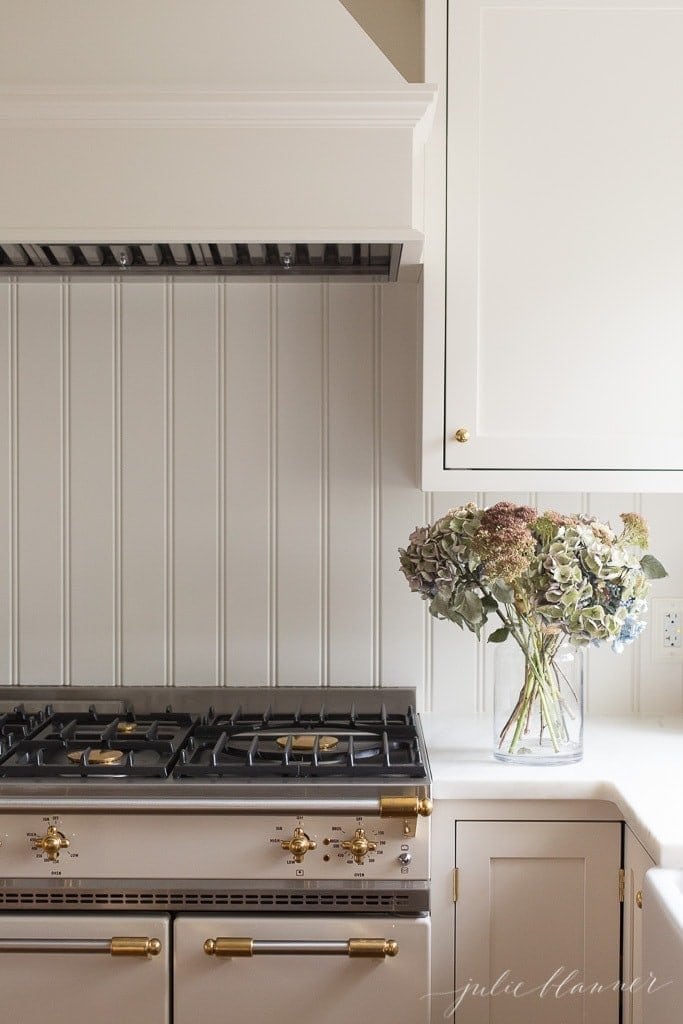 Discount Stores
Discount stores (hello Home Goods) often carry fabulous home and furniture accent brands. I see $300 lamps for just $30 all the time. You can also find similar looks to Serena and Lily and more!
They'll also surprise you with things like Turkish towels (usually $50, but about $10 there) and every now and then Belgian linen curtains. Yessssss.
I love shopping Home Goods for items like bedding, bath, and accessories, of course.
I always surprise myself the most by finding pretty and practical cleaning supplies there! I buy beautiful sturdy brooms, wall hooks, mops, buckets and more… so yes, your Laundry Room and Garage can look luxurious too!
Designer Lines in Big Box Stores
Designers like Rachel Ashwell of Simply Shabby Chic and Studio McGee have lines in Walmart and Target where you can shop their designs for a fraction of the price.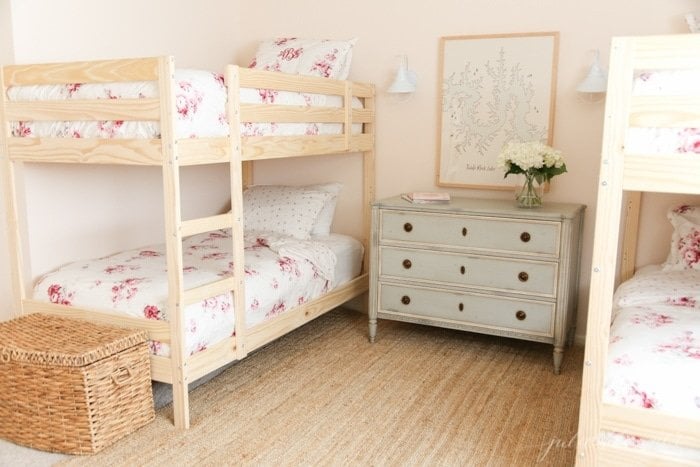 For example, these floral comforters are just $39.99 rather than $120 apiece AND includes 2 pillows!
I love the Studio McGee line at Target. It can be challeging to secure your favorite things, so I recommend shopping online and picking up in store or having it delivered.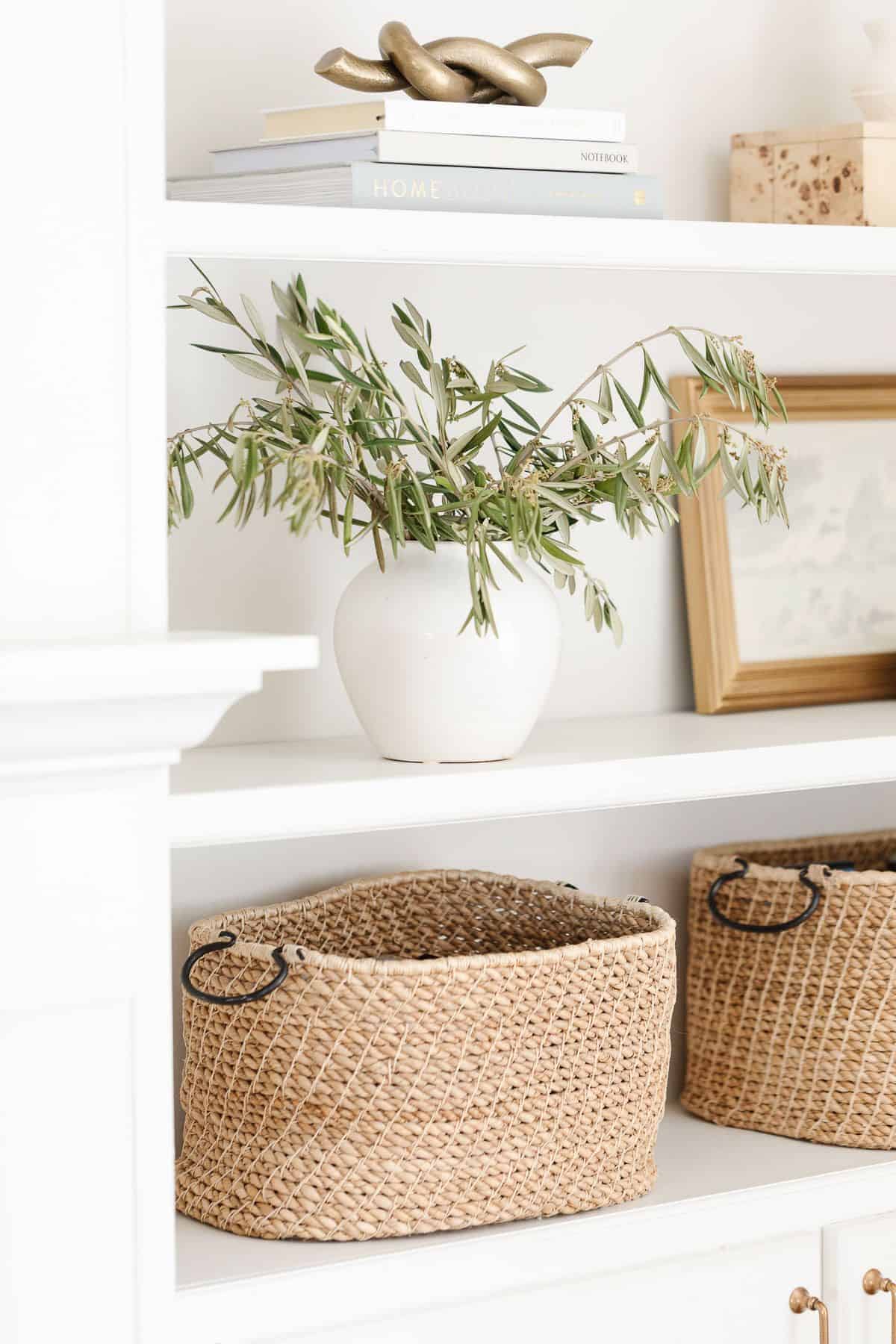 Sister Stores
Stores like Pottery Barn and Restoration Hardware have "sister" stores Pottery Barn Kids, Pottery Barn Teen and RH Baby and Child. Crate and Barrel owns their lesser expensive CB2. It's probably one of my favorite tips for luxury home decor for less!
For lighting and accents, I look to their sister stores to see if I can achieve the same aesthetic at a more reasonable price. I just "had" to have this chandelier lamp from Restoration Hardware, but I couldn't really justify the price – $1,100.
I purchased similar for just $400 – almost 1/3 of the price, from their Baby and Child store!
The Hardware Store
Yes, I shop at the hardware store! I was able to find the same low profile carpet I was looking at at a flooring store at Lowe's at a deep discount, plus I was able to use a 5% off coupon!
We've had great luck with decorative items like window coverings, lighting, flooring and even vanities, furniture and appliances at our local Lowe's, Home Depot and Menard's.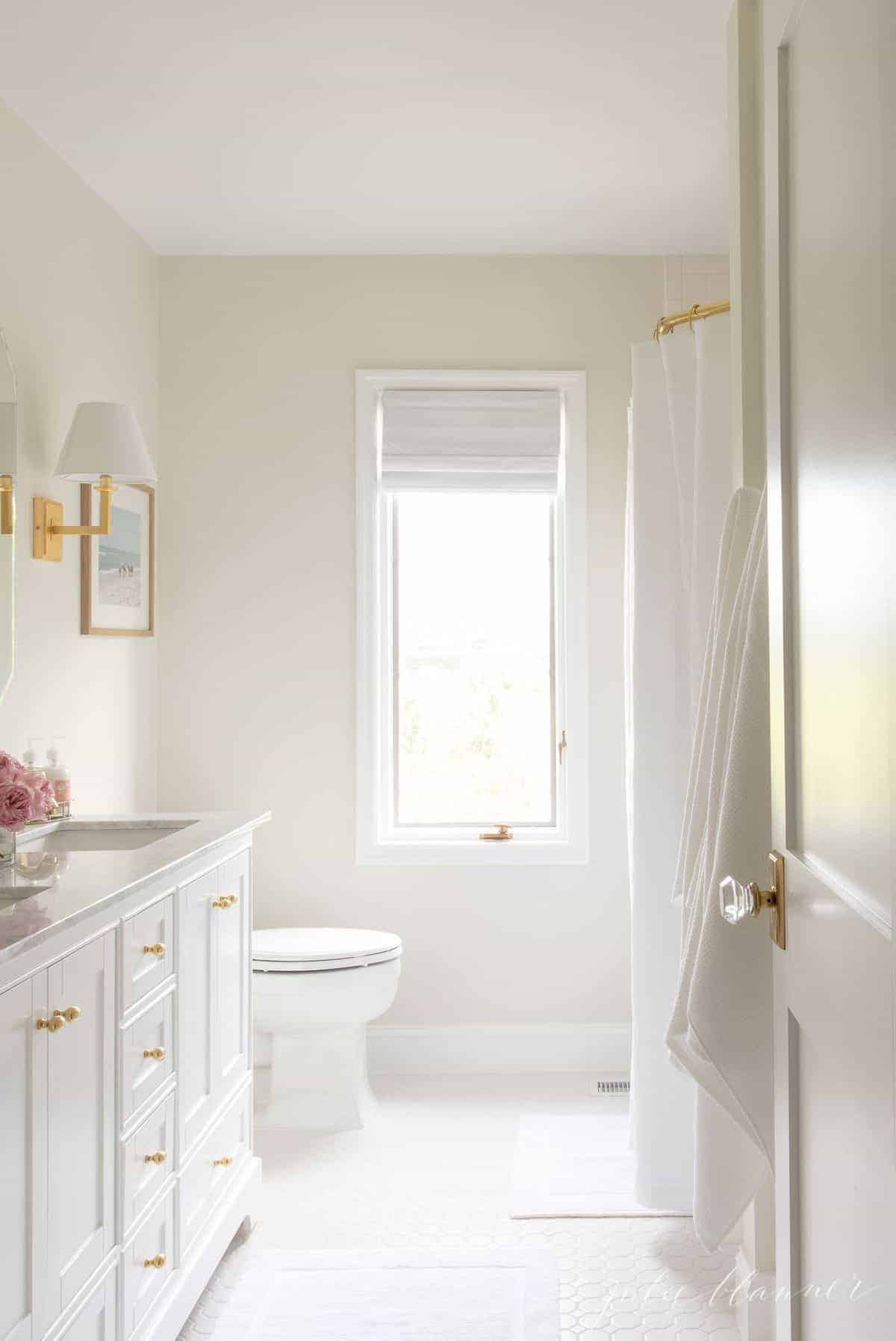 I also look to them for furniture (like the bench below), paint, and even our brick and vinyl floors. Our luxury bathroom for less is a perfect example of how to shop your hardware store for an incredible end result!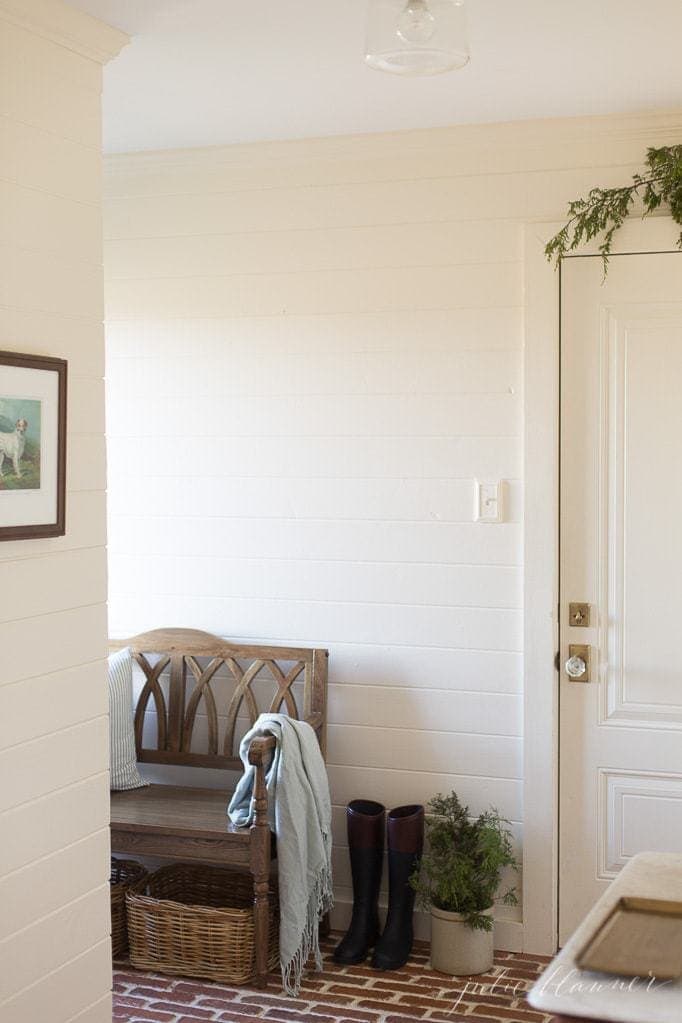 Email Lists
I know it can be a pain to get so many emails from your favorite retailers, but it helps!
Saving 20% on purchases of $1,000+ really defrays the cost. When you sign up for their list, there's often a first time discount available! In the event you can't find the look for less elsewhere, you can get the look at a significant discount!
I saved a nice amount on this beautiful rattan headboard! We also saved by just purchasing the headboard versus the bed and adding a bed skirt.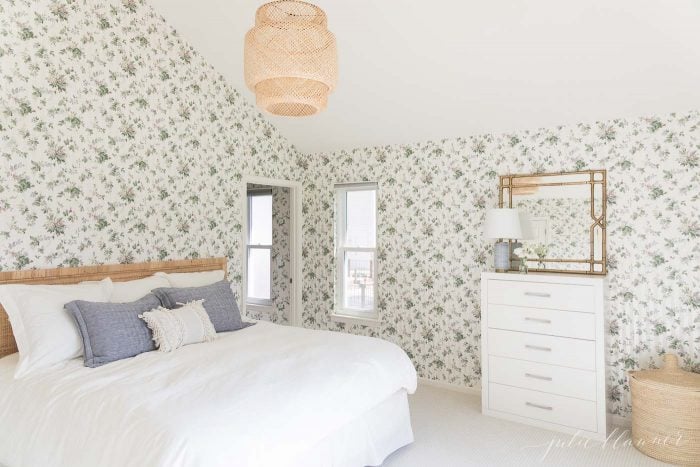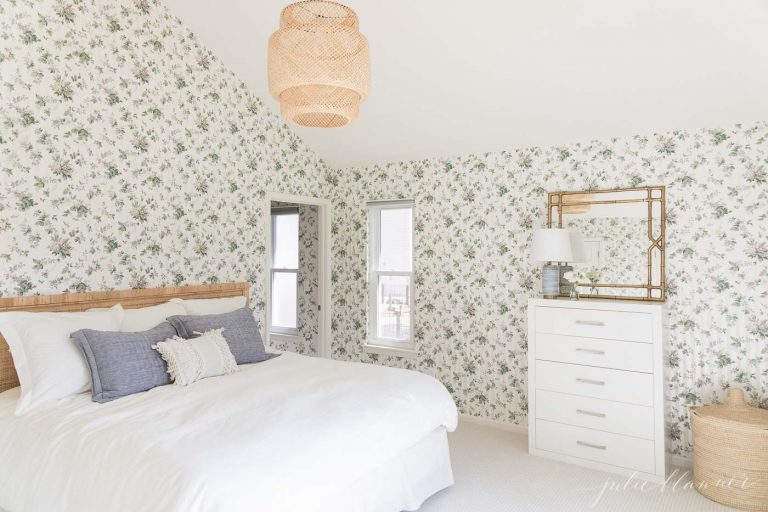 Floor Models
A gently used floor model can sometimes be found at more than 50% off. These are particularly great for those rarely used pieces.
Check carefully for damage as those sales are usually final. The two chairs to the right were 60% off floor models!
This can also work for things like appliances, vanities, etc. Just be careful to check for any visible damage and double-check the warranty on items like these.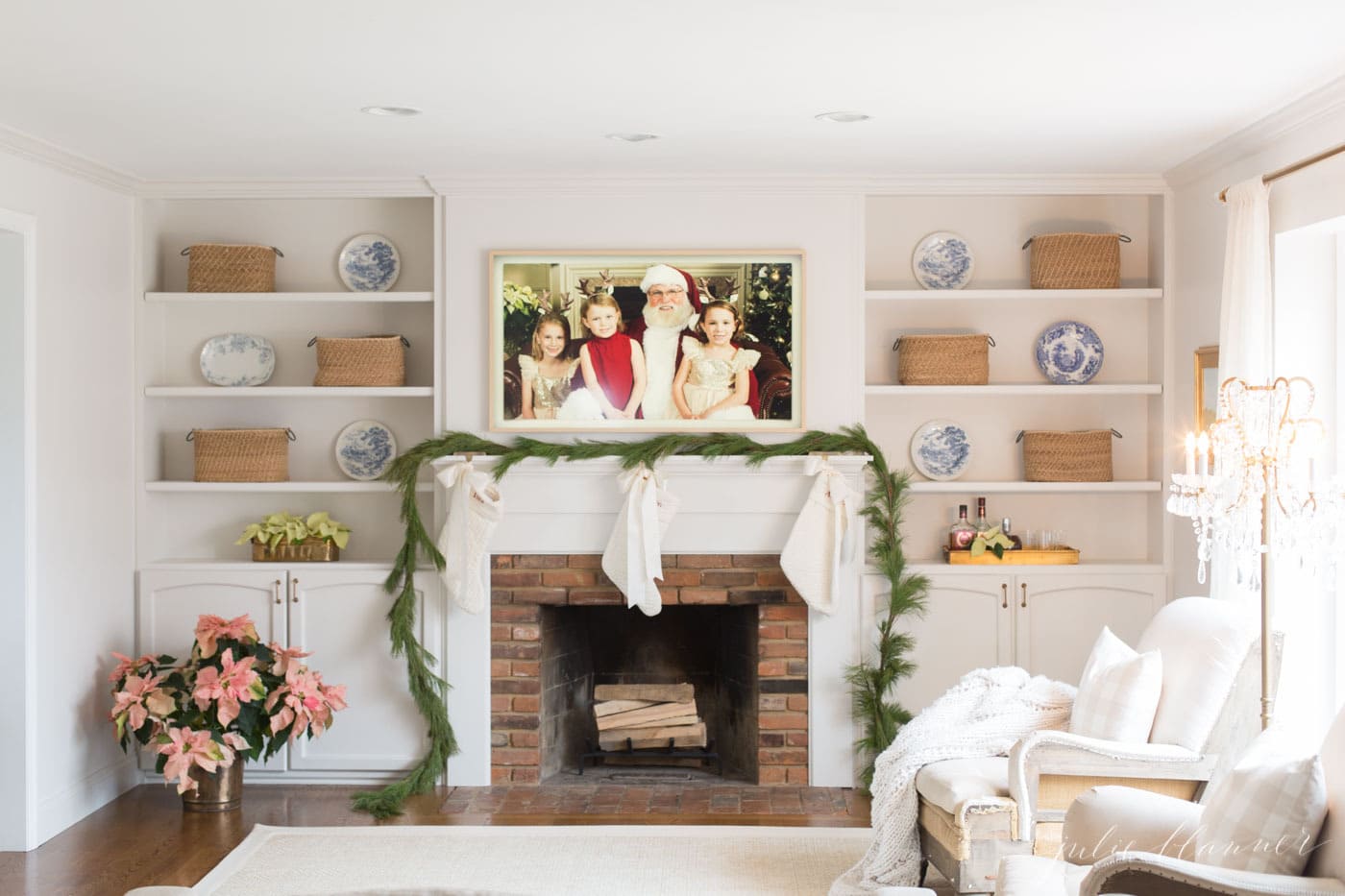 Create Your Own Art
This botanical was inspired by a significantly more expensive designer piece and made quickly and inexpensively.
I actually might be the queen of achieving the "look for less" in the art department. Years ago, I realized that much of the art that I loved from my favorite retailers was available for FREE in the public domain.
Yes… gorgeous high end art is often available for free. Go check out my favorite Free Art Sources and my best ideas for Wall Decor here.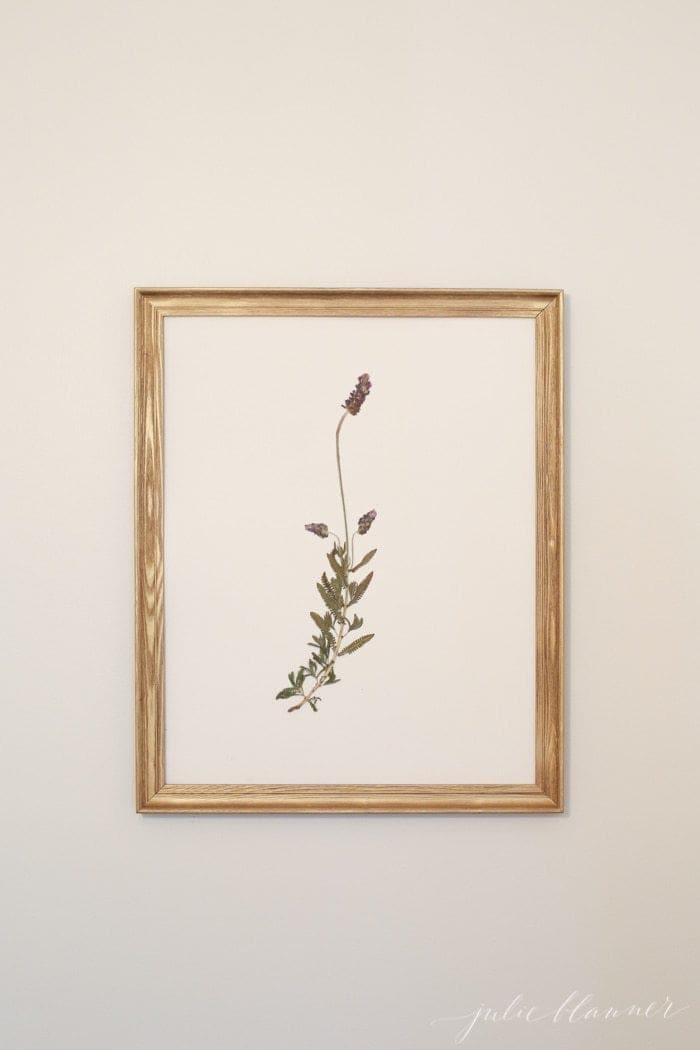 Use Magazines and Catalogs
Use them as a resource to guide you in creating a luxury home for less by utilizing their styling tips!
You can subscribe to your favorite magazines that fit your taste and style for very little investment, and they are bursting with inspiration!

Often, you'll find makeovers, restorations and renovations that are exclusive to the magazines with images that can't be found online.
Plus, it's so relaxing to sip a refreshing beverage and flip those pages. You'll be surprised at what might inspire you!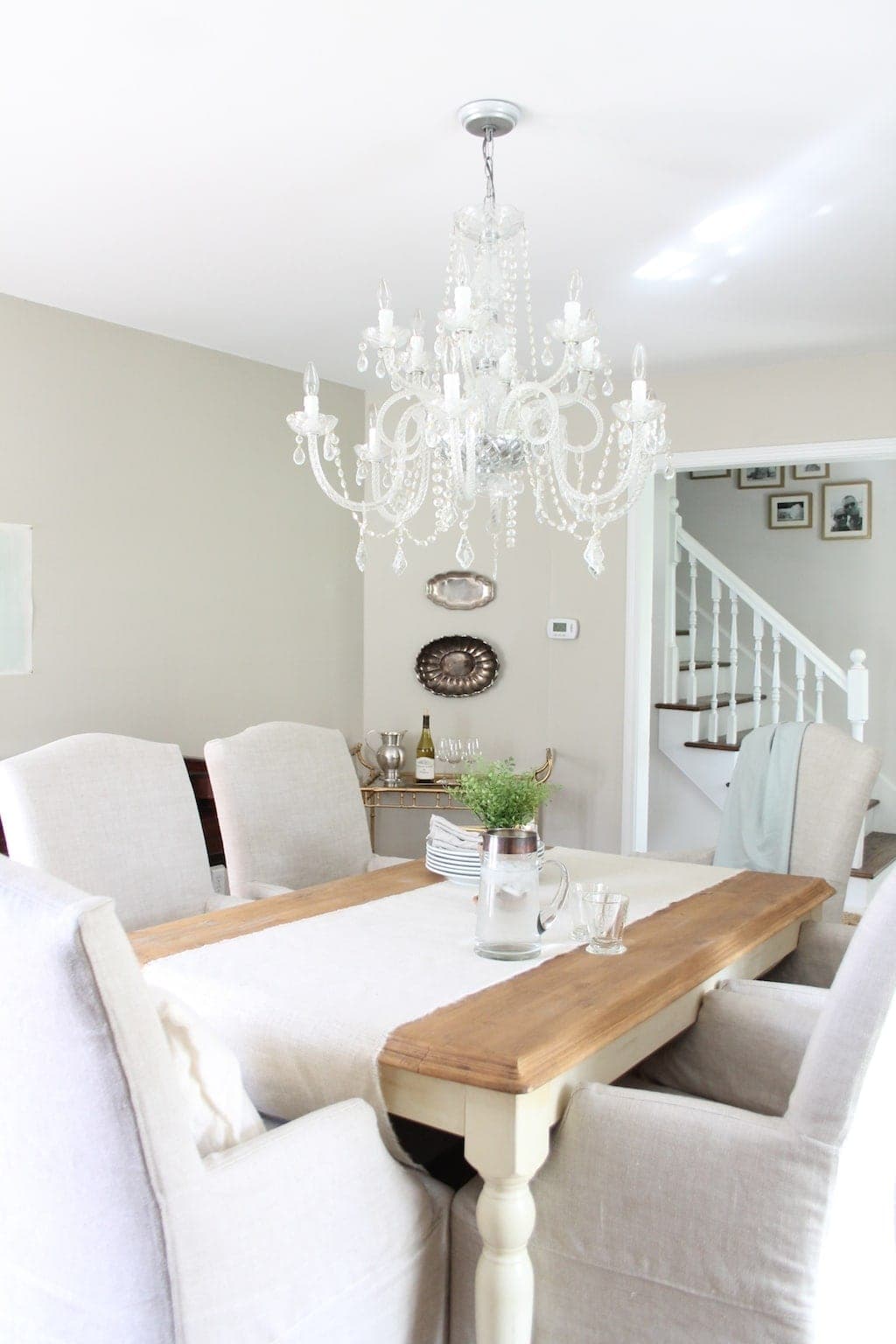 Use Keywords to Find Similar
(Or just get them in my shop, I've done all the work for you) like I did with these luggage racks for the lake cottage guest bedroom.
These stools double as luggage racks and extra seating when needed. I purchased them for just $17 apiece using "luggage rack" and "folding stool". Wish I could find more now, I'd put them in every bedroom at the lake, they're so handy to have.
Find similar Folding Stools (in a nicer quality teak) for a great price here – still beats the original price point by a mile!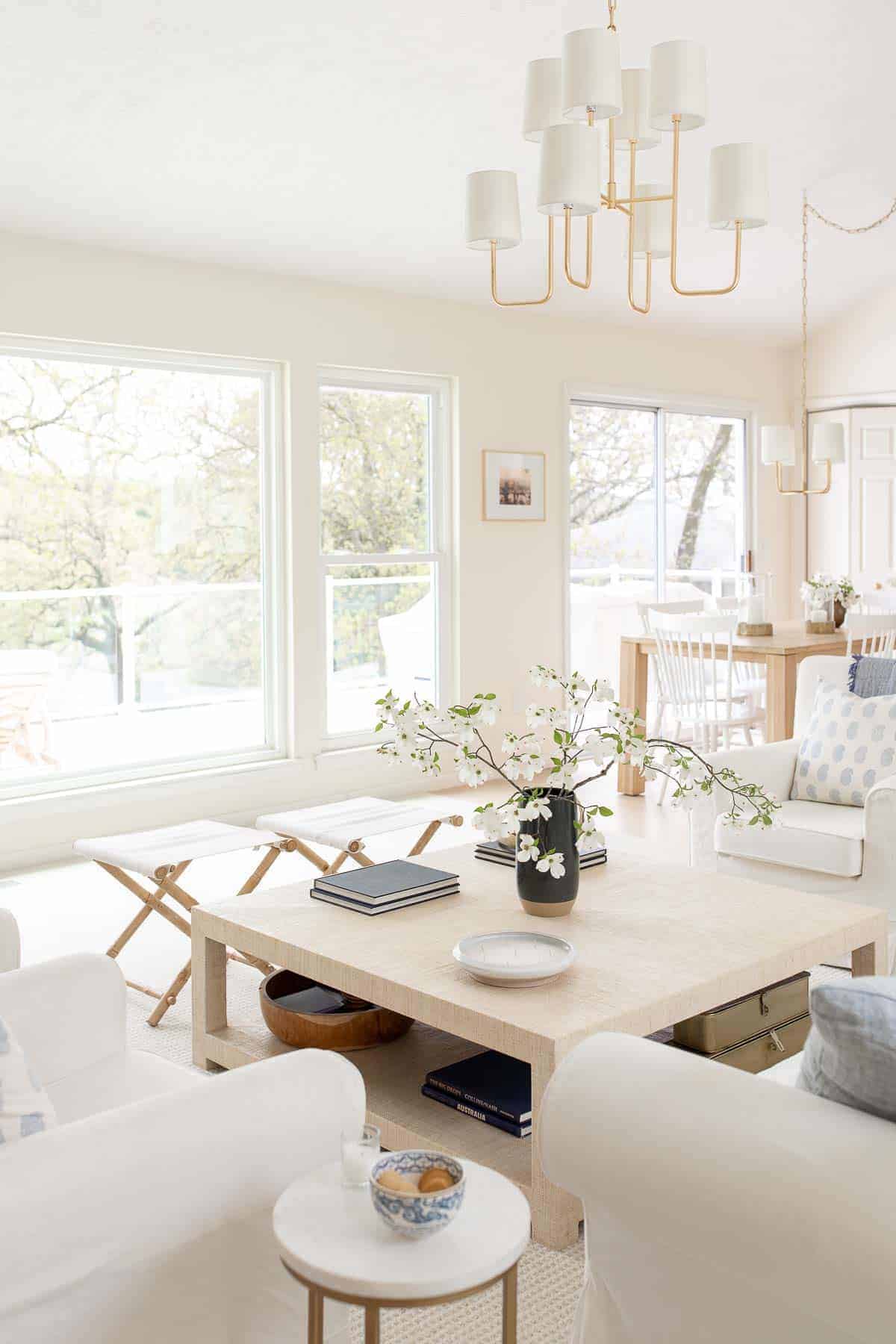 The original, a teak stool shown in navy below, is $248.
I'm so excited that I found this slipcovered headboard with a French seam for 1/5th of the cost at Target using the same term. This trick has helped us save so much money through the years.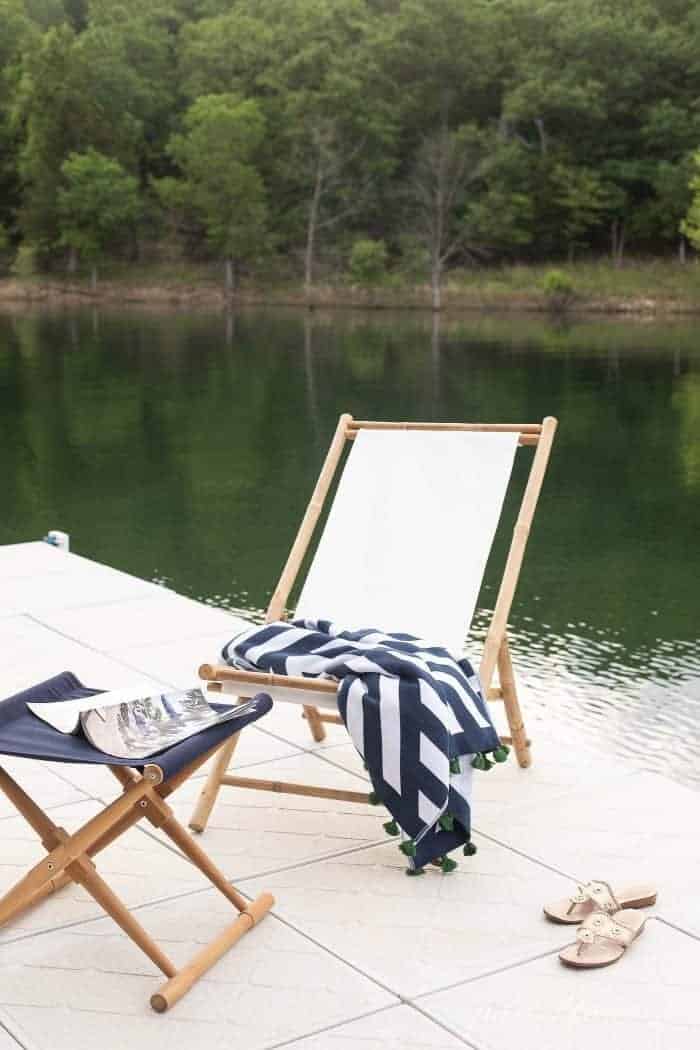 Not only do I often find similar styles, but sometimes I'll find the same exact item for significantly less! Stores often use the same wholesalers.
Hungry for more easy recipes? Sign up for my free recipe club and have amazing recipes delivered directly to your inbox each week!