Blackout Roman Shades combine the simplistic beauty of the classic Roman shade with the room-darkening quality of blackout shades. These shades work so well in a variety of rooms. Learn where and when blackout Roman blinds would be the optimal choice.
Windows are an important feature in a room – they're a significant light source and an architectural element. How you choose to dress windows affects the light and the style of your room.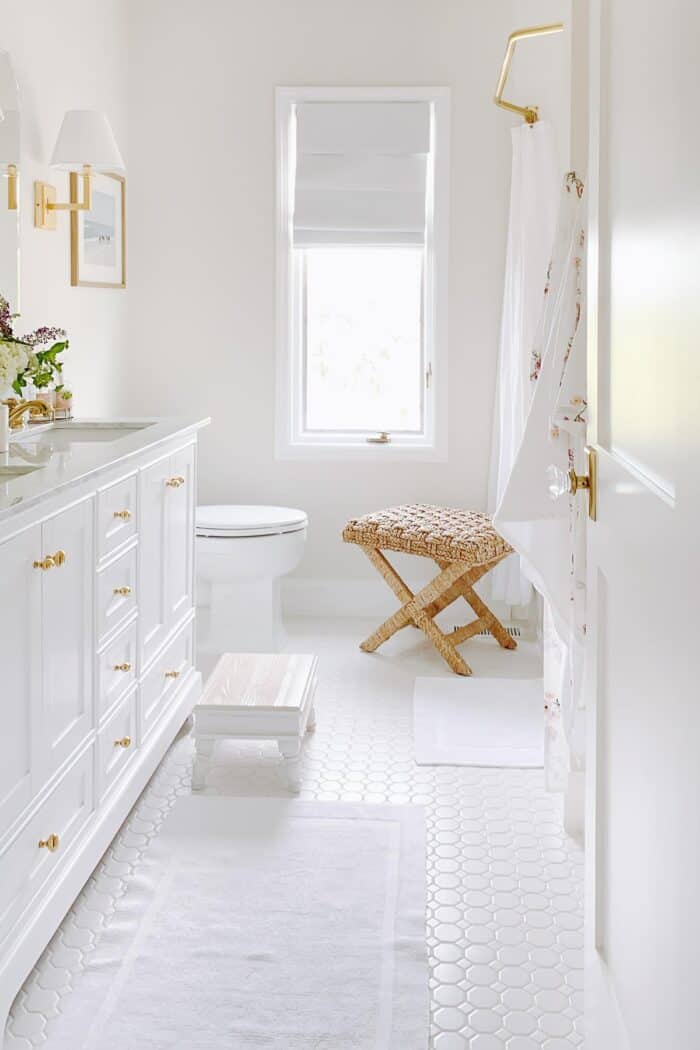 A beautiful option for window coverings is Roman shades. They provide maximum light filtering and are versatile enough to suit most design styles. They're sleek and clean enough to blend with modern and minimalist styles of decorating. The fabric and soft folds make them a beautiful choice for traditional, farmhouse, and transitional styles.
Roman Shades
Roman shades offer a straight and clean look but are made of fabric to provide texture and warmth. The shades use wooden strips – called ribs – to make folds in the fabric as the shade is lifted up. It is a beautiful, precise, and functional design.
Roman shades typically fit inside your window frame for a streamlined look. However, you can attach them to the outside of your window as well. This may be a nice option if you have an unattractive window frame or you want your window to look taller. In that case, you'd get the blackout Roman shade extra long and attach it a few inches above your window.
Roman shades for windows are commonly made with a cord for raising and lowering. You can raise the shade a couple of folds or all the way to the top to let just the right amount of light in.
They can also come without cords. Cordless Roman shades are a safe option for homes with children, without the expense of Blackout Roller Shades. Without the tangled mess and risk associated with cords, Roman shades can be raised and lowered by just lifting or pulling down on the bottom of the shade. They're super convenient to use, while looking tidy and finished.
If you're pairing them with curtains you can learn how to hang curtains here.
Blackout Shades
When window coverings claim to be 'blackout,' it means that zero light filters through the fabric. While your room may not be pitch black, it is dark enough to keep the summer sun's early morning rays at bay.
Room-darkening shades are made to filter about 95% of the light out. They're not as effective as blackout shades, but still do a decent job at blocking out light.
Where to Use Blackout Roman Shades
When you combine fabric Roman shades with blackout qualities, you get a great window covering that can be used in many places in your home.
Bedrooms are ideal for blackout Roman shade use. They work especially well in the summer when the sun is bright early in the morning and late in the day. The shades block out the light at those times, so kids won't wake up with the sun! Consider cordless Roman shades for kids' rooms to avoid the risk associated with cords.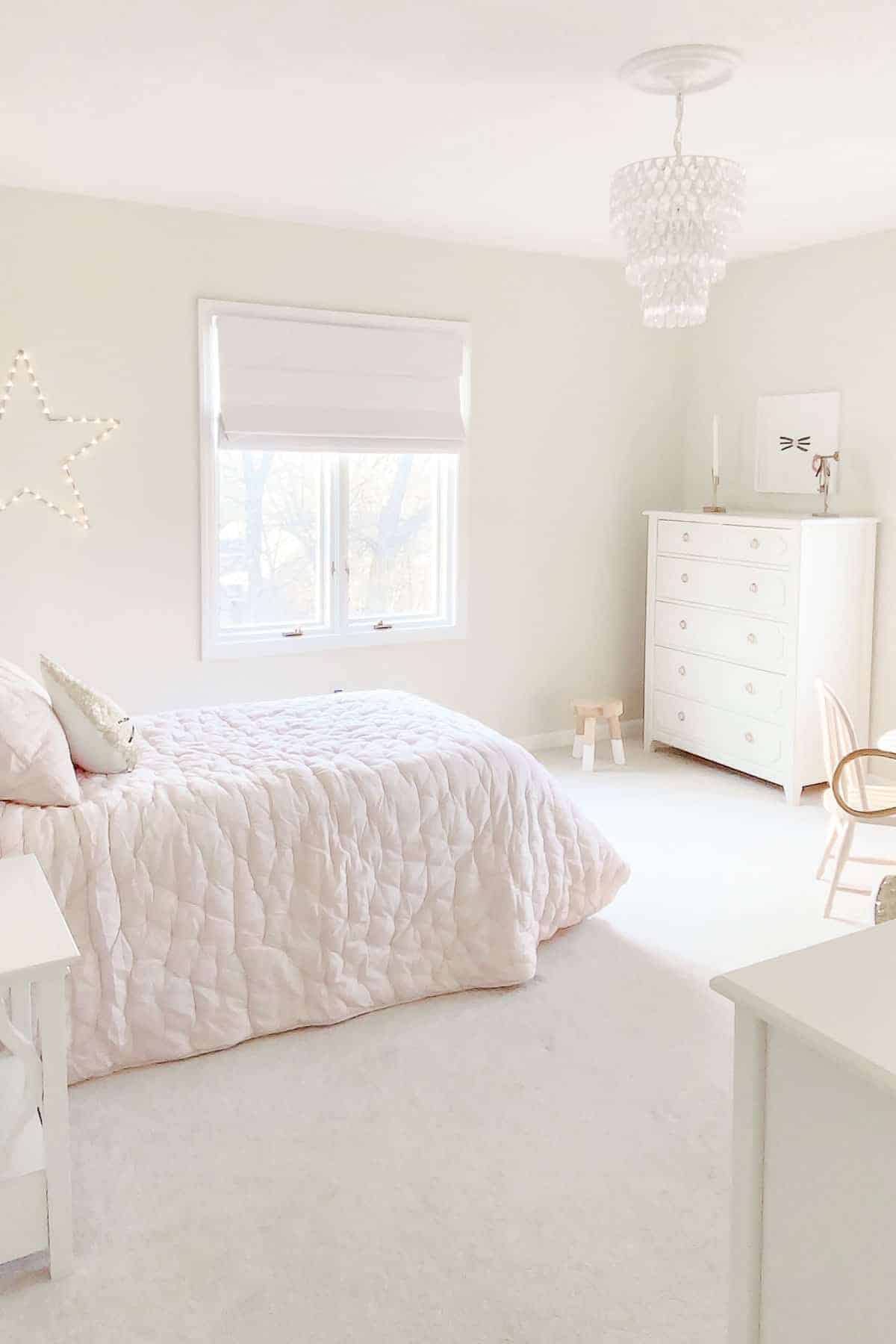 I used them in Ani's room and couldn't be happier with the results. They are simple and blend right into the wall, but offer enough sweetness in the pretty folds.
Roman shades also work well in rooms where you don't want draping fabric, like a kitchen or a bathroom. With potential issues of germs, grease, and fire getting on long curtains, its nice to have a panel that fits snuggly inside the window frame.
I added blackout Roman shades in the girls' Spa Bath. The spa bath feels so luxurious and I wanted clean-cut shades with just a touch of movement in the folded fabric. It's the perfect amount of privacy and light filtering – especially if we want to have the ambiance of flickering candles.
My Modern Laundry Room received blackout Roman shades as well. I didn't want the look or fuss of long curtains in a room that's designed to be efficient. So efficient and modern-looking white Roman shades were perfect!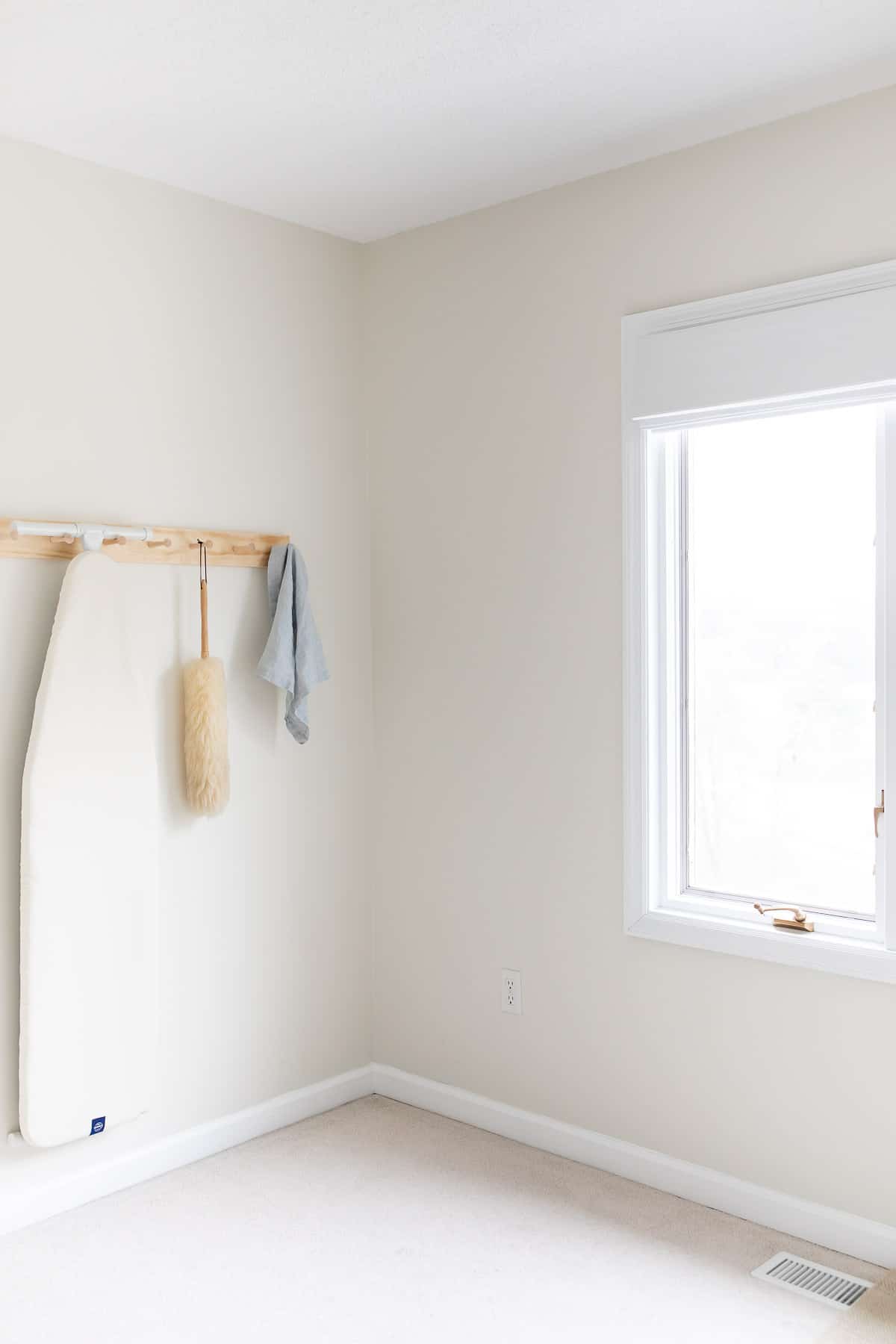 Roman Shade Design
As you consider your options for window coverings in a room, pay attention to the overall feeling you want in the room. Neutral or white Roman shades blend right into the wall and make the wall appear continuous without being broken up by windows and coverings.
On the other hand, Roman blind panels come in all sorts of patterns, thickness, and fabrics. You're sure to find a pre-made or custom-designed shade that works in your home.
While I do love the Roman shades, they aren't over every window in my home. I also use other curtain styles in my home to create the mood I want in each individual room. Learn how to hang curtains to make them look professional.
There are so many options for window coverings – Roman shades or curtains, blackout or sheer, neutral or colored, etc. They're all here to help you achieve your ideal home and to have fun doing it!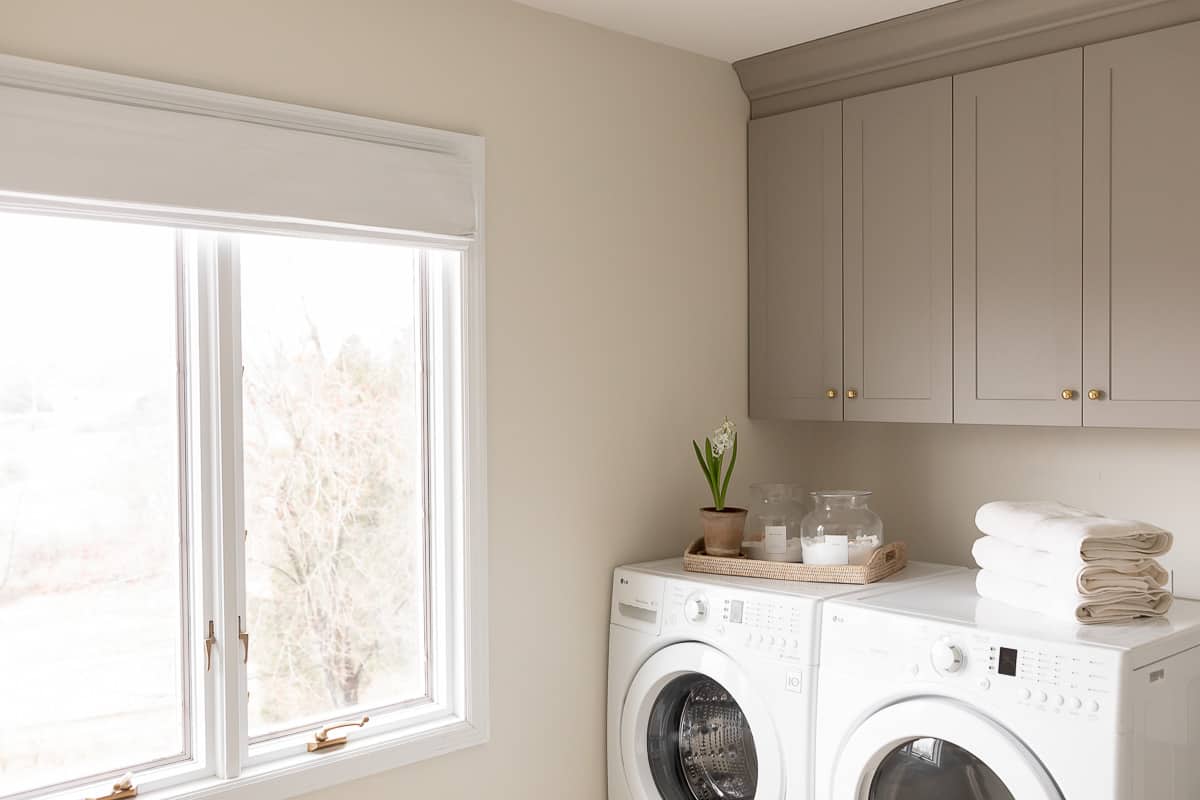 Thinking of starting your own blog? Take my Blogger Course and learn How to Become a Blogger!
Design Guides, Decor & Tips