Everything you want to know about Danby Marble.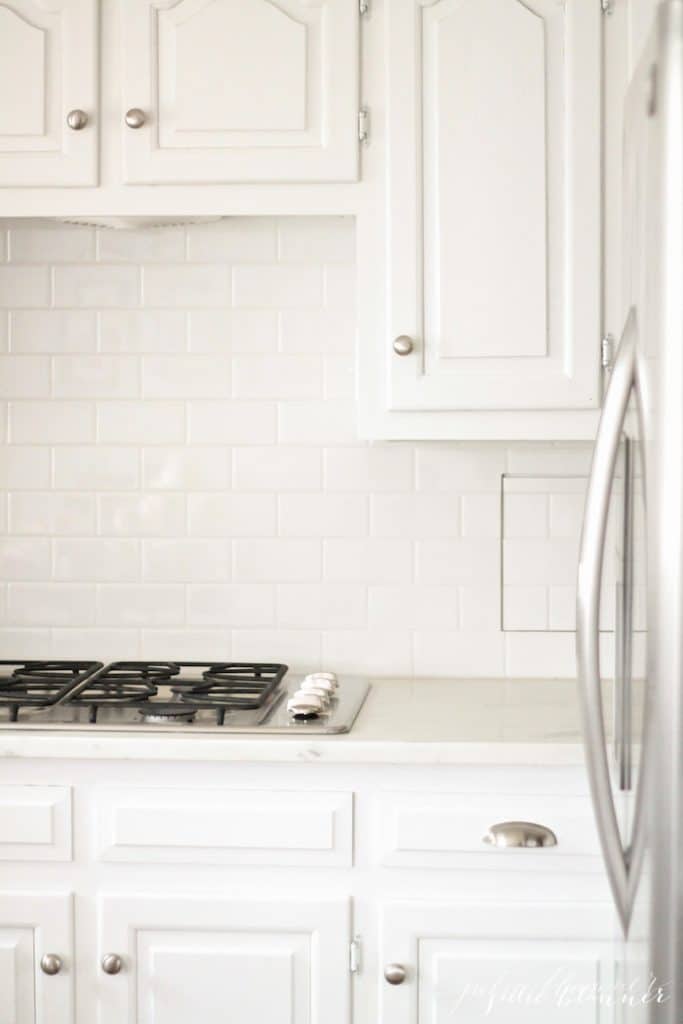 I've been so busy planning our kitchen that I haven't taken much time to write about it lately. Though I have a clear idea of what I want, there are so many little decisions to make and products to source. Fortunately, the easiest decision that we have made for our kitchen remodel in countertops.
You may recall that when we did a light remodel of our former kitchen, we incorporated danby marble. Aside from appliances and backsplash, it was really one of our only investments and the best decision we made.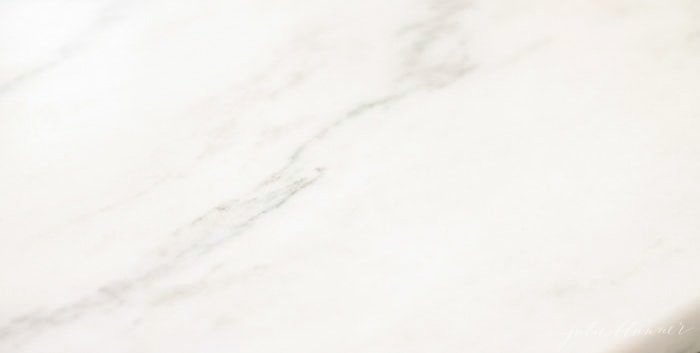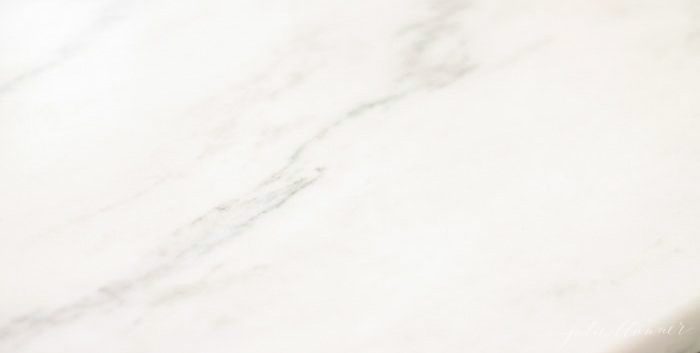 I've always loved marble, but feared it was out of our price range at the time until I once again perused Martha Stewart's kitchens and saw her Danby marble. It's at a similar price point of carrara and less expensive than calacatta marble, with a very similar look, but often in the same range as quartz.
But there is one big difference. Okay, a few.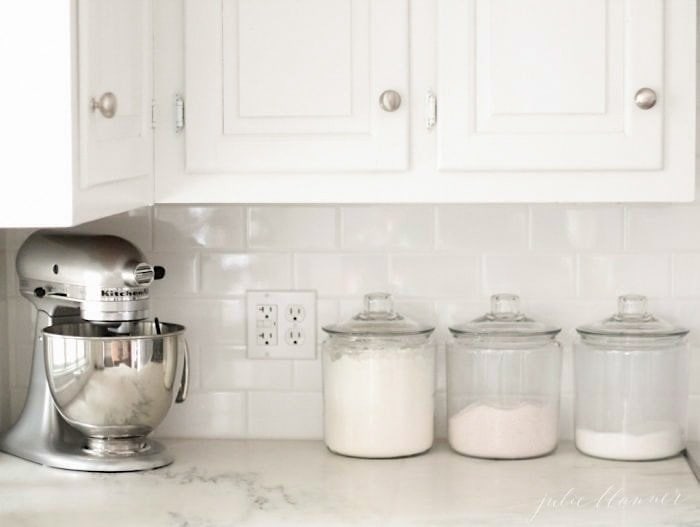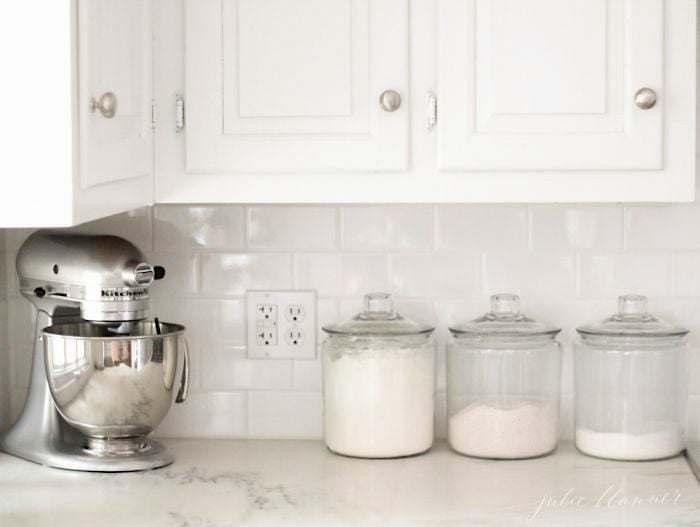 What Makes Danby Marble Different?
First, Danby marble comes from Vermont, not Italy. However, it has a lot of the same characteristics like grey veining and some cream (gold) splotches like calacatta.
Second, Danby is less likely to stain because. That's due to it's density. (Of course sealer helps as well, more on that later.)
When hosting dinner parties, I prefer to clean up after my guests leave, which is often late, so it generally is left for the following morning. We've had countless times where wine sat on the marble overnight and didn't leave a mark.
Third, you can use Comet to remove etching. We have used this method on multiple occasions with minimal effort! Though it requires a bit of elbow grease, it has proved effective to eliminate etching from acidic elements like citrus.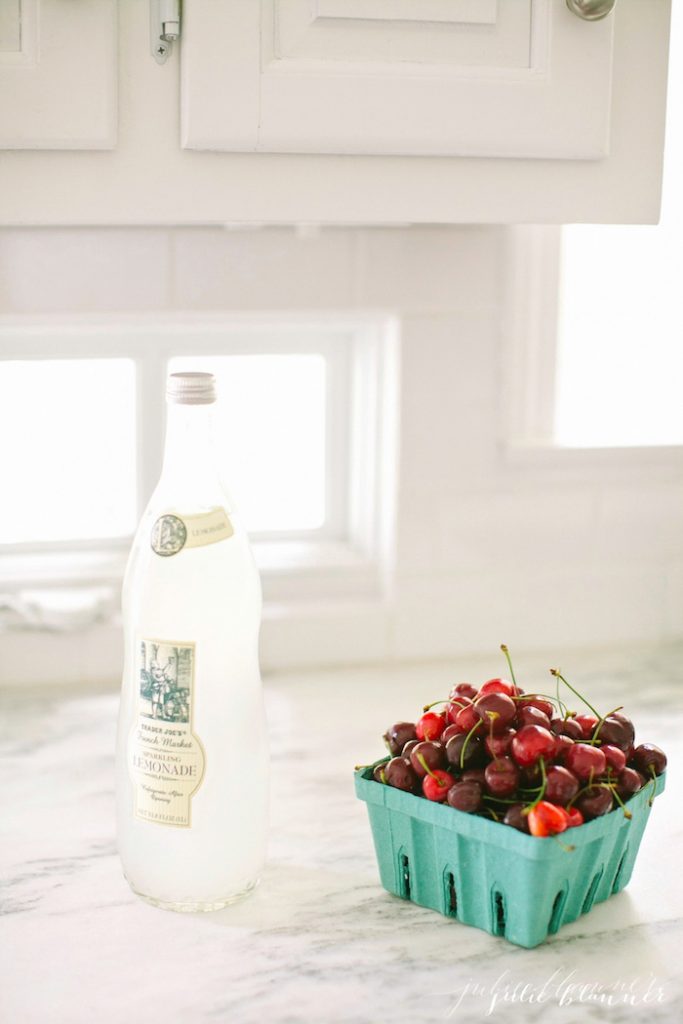 How Much Does Marble Cost?
We had very little countertop space which made it a minimal investment, but even with our much larger kitchen and island, the price was less than I anticipated for our current remodel – just $5,600 installed for 2 slabs of Mountain Danby. We ultimately chose Olympia Danby – you can see it in our new kitchen!
I asked our fabricator to give a rough estimate of price points for countertop materials for comparison because when we were looking four years ago I found numbers nearly impossible to find.
Danby Marble Price Per Square Foot:
Carrara marble $70 range
Montclair Danby $75-85
Mountain White Danby $75-85 (used in our previous kitchen)
Granite $50 to over $100 depending on color
Quartz $60 to over $100 depending on color
Imperial Danby $100+
Olympian Danby $100+ (used in new kitchen)
A Few Notes
Marble chips, primarily at the edges. I highly recommend using a soft edge to reduce potential chips. If (and when) they do, remember they just add to the character and charm.
It will etch. Avoid contact with anything acidic including citrus, vinegar, ketchup, etc. IF it bothers you, set aside a couple hours once or twice a year and remove with Comet. See below for more details.
It will stain without properly sealing. See below for more details.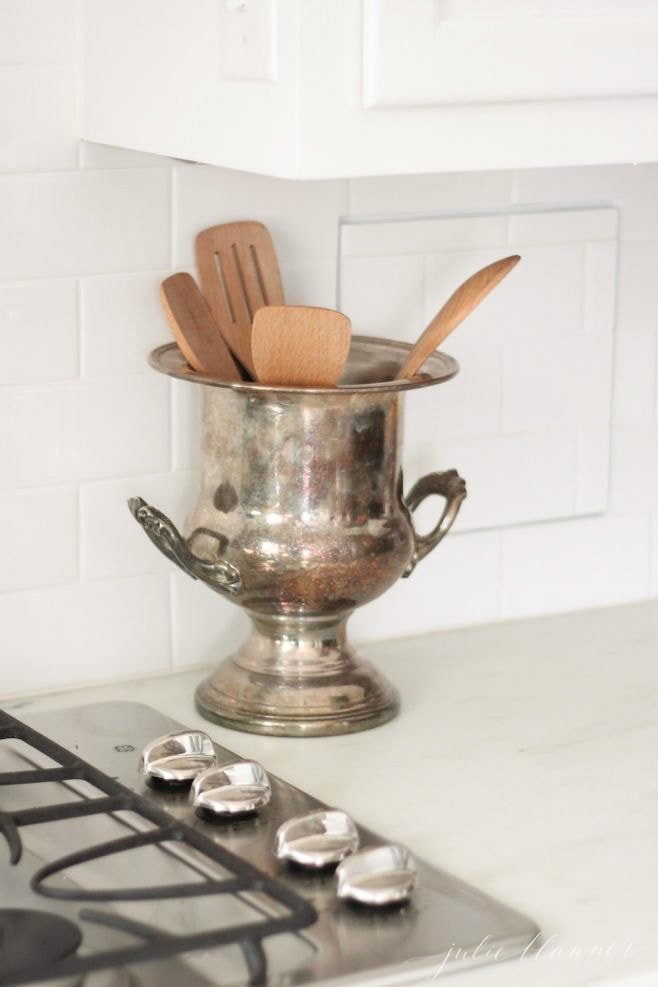 How to Seal Marble
The most important thing you can do to prevent staining is to seal your marble. Ask questions. Fabricators offer multiple options. We ultimately invested in BulletProof Sealer.
We paid $800 to have it applied by the fabricators at the time of installation, which comes with a 25 year warranty. You can easily apply it yourself and save about $750.
In fact, we do, 1-2 times a year after using Comet to remove etching. This is required to maintain protection. You can purchase the sealer here. Whether you are applying or your fabricator is installing, it's essential that the marble thoroughly dries first for the sealer to be effective. Otherwise, it's susceptible to oil stains.
How to Clean Marble
Great news! You don't need any special cleaner for marble – Danby marble or any other variety! In fact, it's best if you stick to the basics. You can learn more about my homemade Marble Cleaner here. I keep it handy next to the sink.
Try to clean up oil stains quickly, when possible.
How to Eliminate Etching on Honed Marble
Create a paste using Comet, water, a soft cloth or sponge.
Working corner to corner apply elbow grease.
Rinse and repeat until there is no noticable etching.
You can learn more about Marble Countertops here.
LET'S CONNECT!
instagram | newsletter | facebook | pinterest