Modern coastal home decor is serene, sophisticated and relaxed, all at once. Bring the charm and luxury of the beach into your own home with these easy ideas!
The casual and relaxing atmosphere that draws us to the soothing sandy beach and salt-filled air reminds us to slow down and enjoy life.
This clean, fresh and peaceful way of life translates beautifully into a simple and lovely home decor style.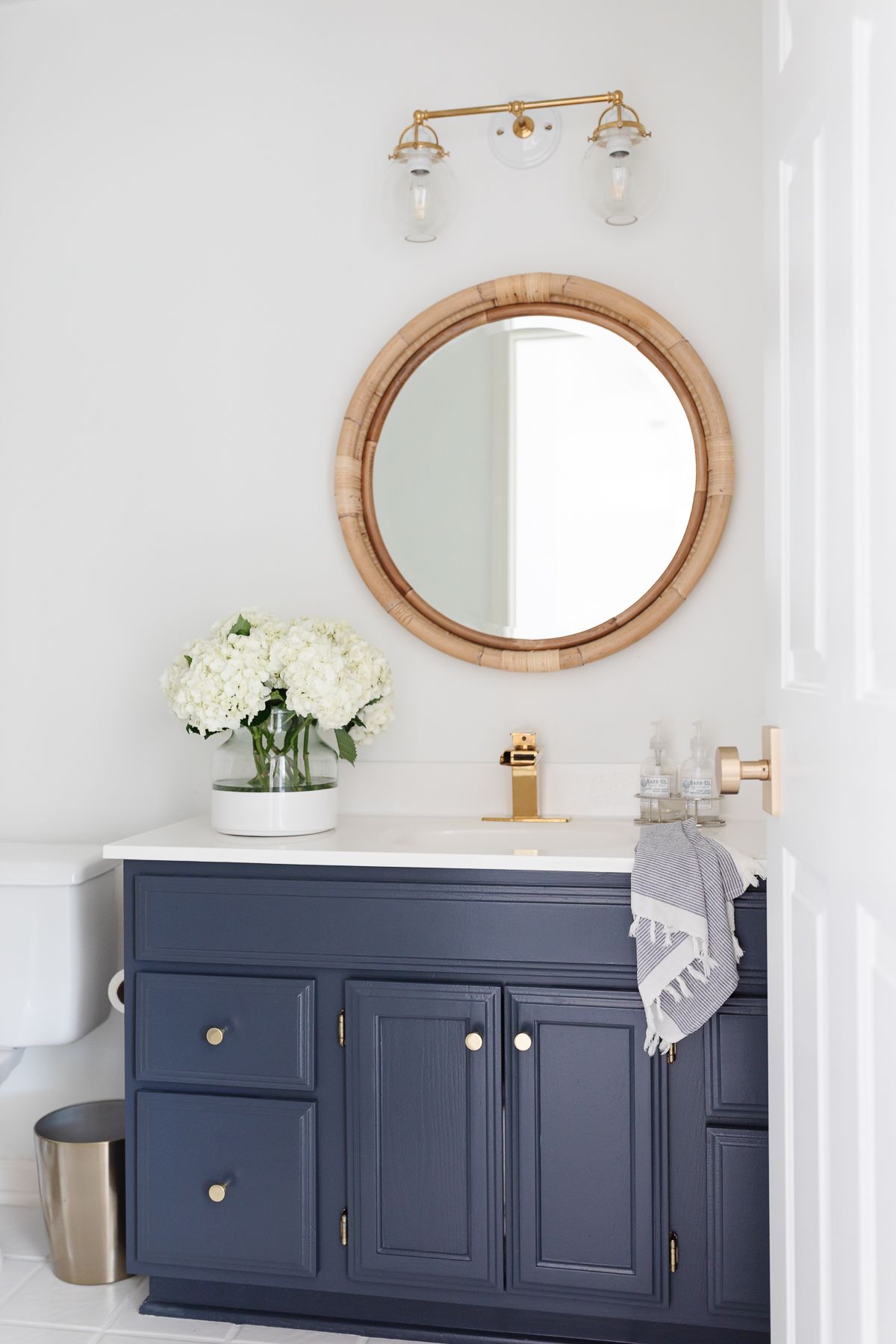 Coastal design is light, airy and relaxed. It embraces the calming colors of the ocean and beach, with nods to coastal elements like rope, anchors and seashells.
It's easy and fun to find items that work into modern coastal design, which is why editing is of the essence – to prevent it from feeling kitchsy. A little hint goes a long way.
Modern Coastal Inspiration
The modern aspect of Modern Coastal means that it needs to be kept simple and functional. Some decor you use can be very coastal in nature, and some items can just allude to the coastal feeling.
By choosing items intentionally, you can create a subtle and serene atmosphere in your coastal-inspired space.
Whether you have a coastal home, a Modern Lake House like ours, or just want to achieve a vacation vibe at home, these decorating ideas will get you started. Even if you want to start small and just decorate your outdoor space, a bathroom, or a bedroom in your home, you'll love the results.
Today, we're rounding up 13 simple ways to bring the Modern Coastal vibe into your own home. Use the drop down Table of Contents menu to navigate this post, and don't forget to pin and save for later!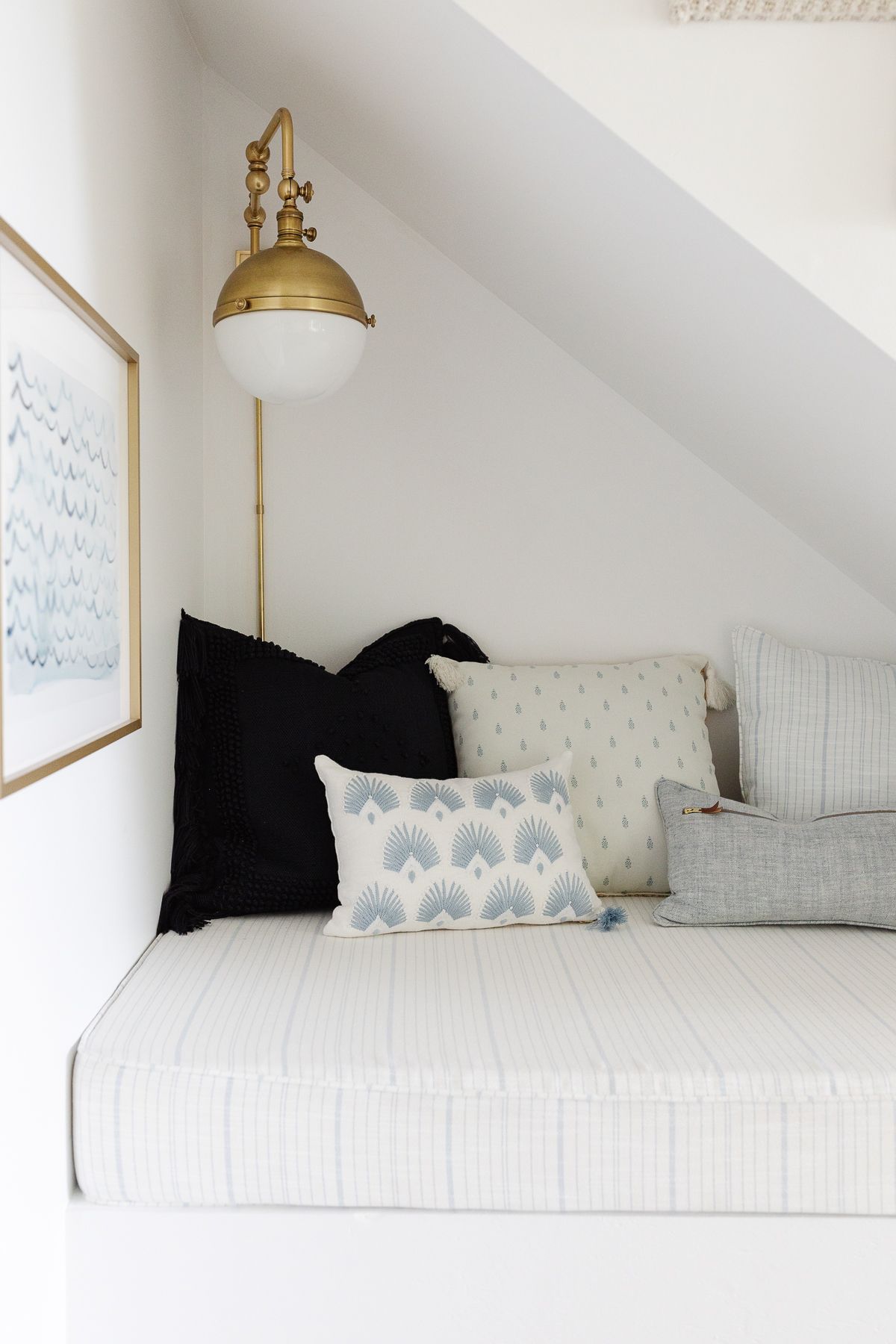 Tips
Set the foundation with an white paint like Benjamin Moore Simply White, or your favorite warm white paint colors reminiscent of soft, sandy beaches.
I've even got a great round up of my favorite Blue Gray Paint Colors and Coastal Blues to help you reflect the feeling of the water!
Of course, Hale Navy is the ultimate nautical-inspired deep blue shade for an accent color.
An abundance of texture is key in modern coastal design, including grasscloth, woven baskets, benches and more. Top it off with throw pillows, art and accents!
Layer metals to allude to the metal found on ships, like warm brass or chrome.
Coastal Modern Home Decor Ideas
Learn all about my favorite fabulous wallpapers from this classic coastal inspired retailer. These wallpapers are perfect for covering a whole wall, or you could cut a small section and frame it to use as artwork.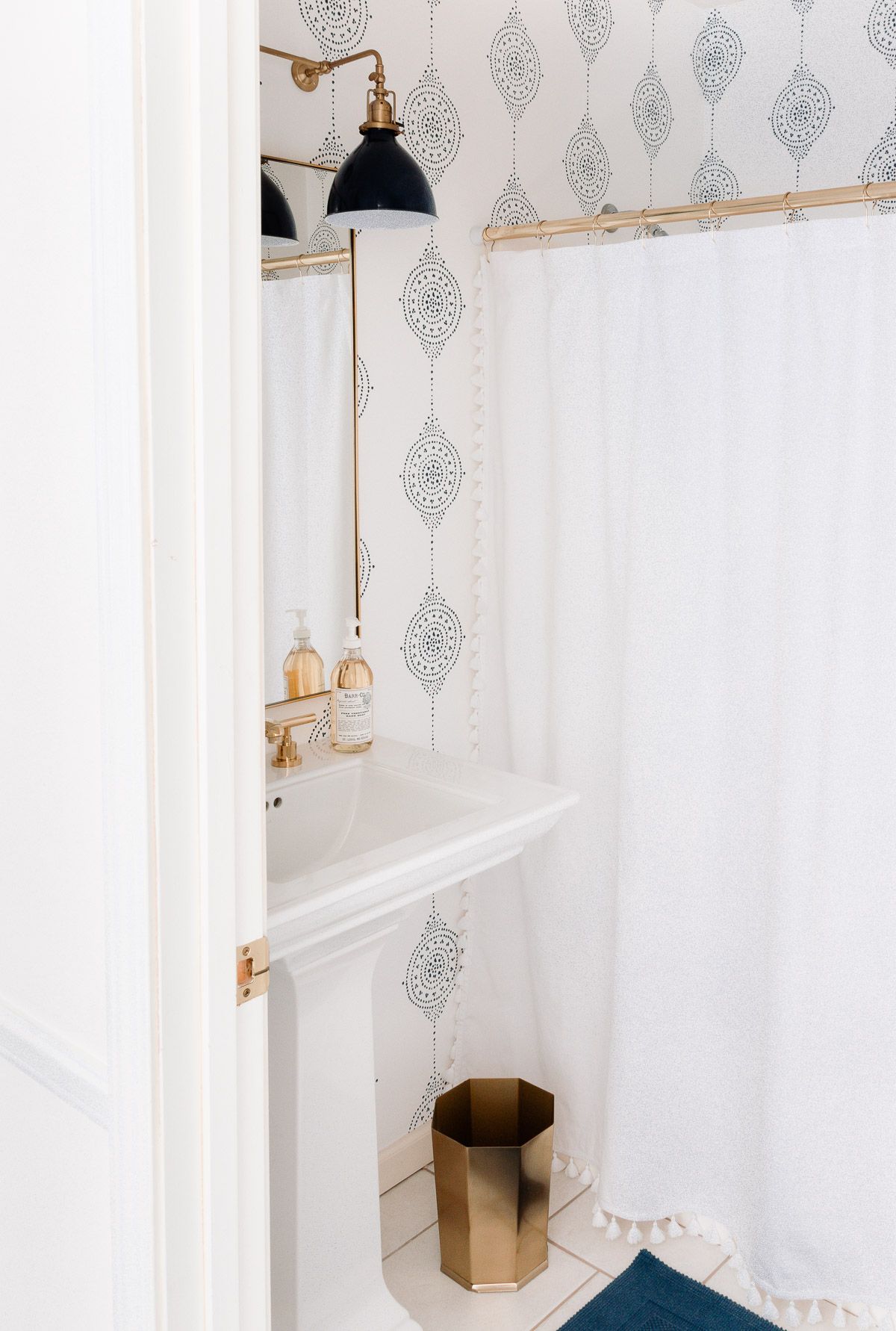 Indoor Outdoor Rugs
Using an indoor outdoor rug is one of my favorite tricks – not just for the coastal, outdoorsy feel they can bring into a space, but for the practicality!
Did you know you can literally hose them off when they get dirty? What could be better!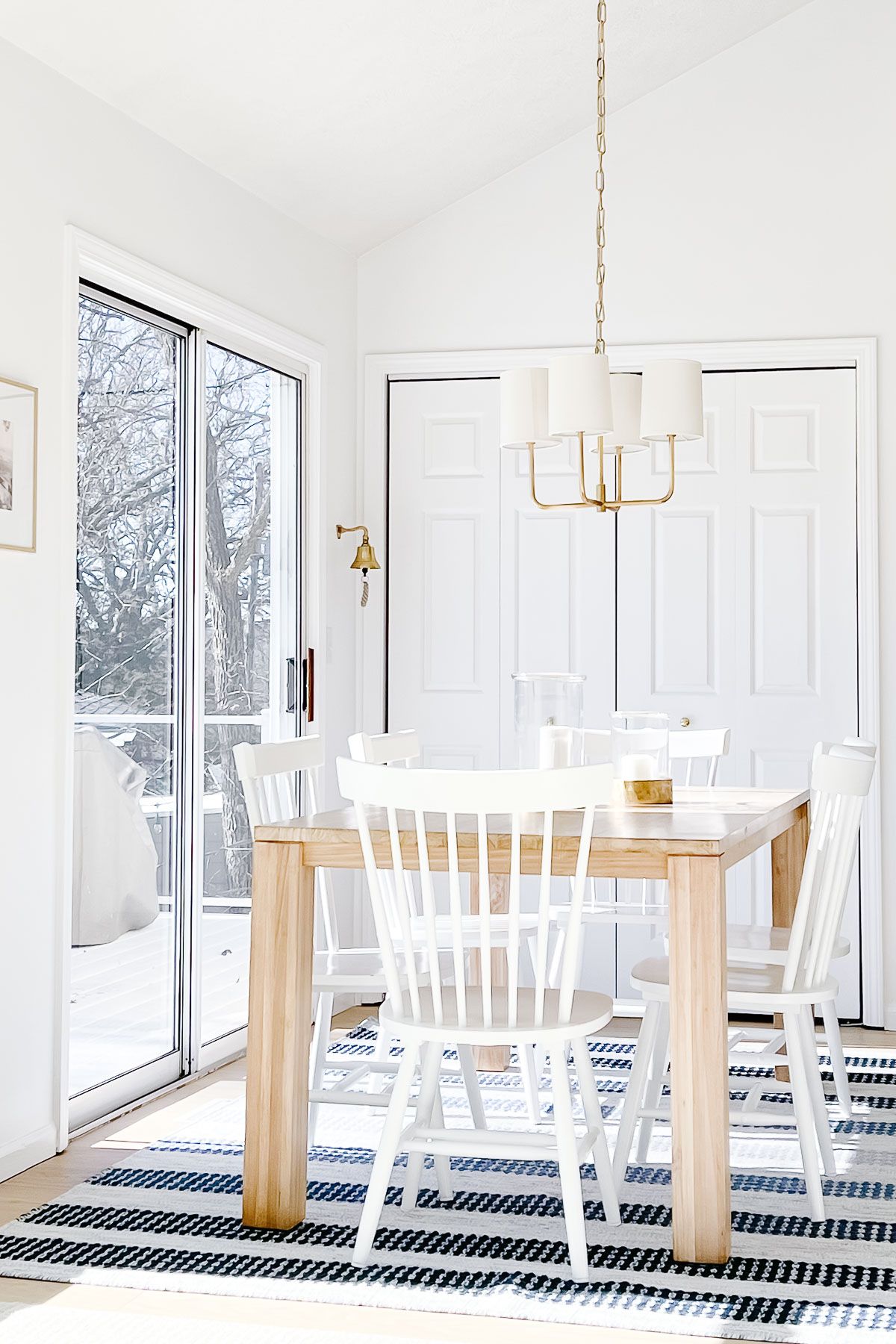 Lighting contributes instantly to the style of a home, and brass always feels classic and still modern. With modern coastal design, light fixtures that are reminiscent of the hardware on boats work perfectly.
These fixtures have a classic nautical design that subtly hints at a coastal theme, like this one in our nautical bathroom.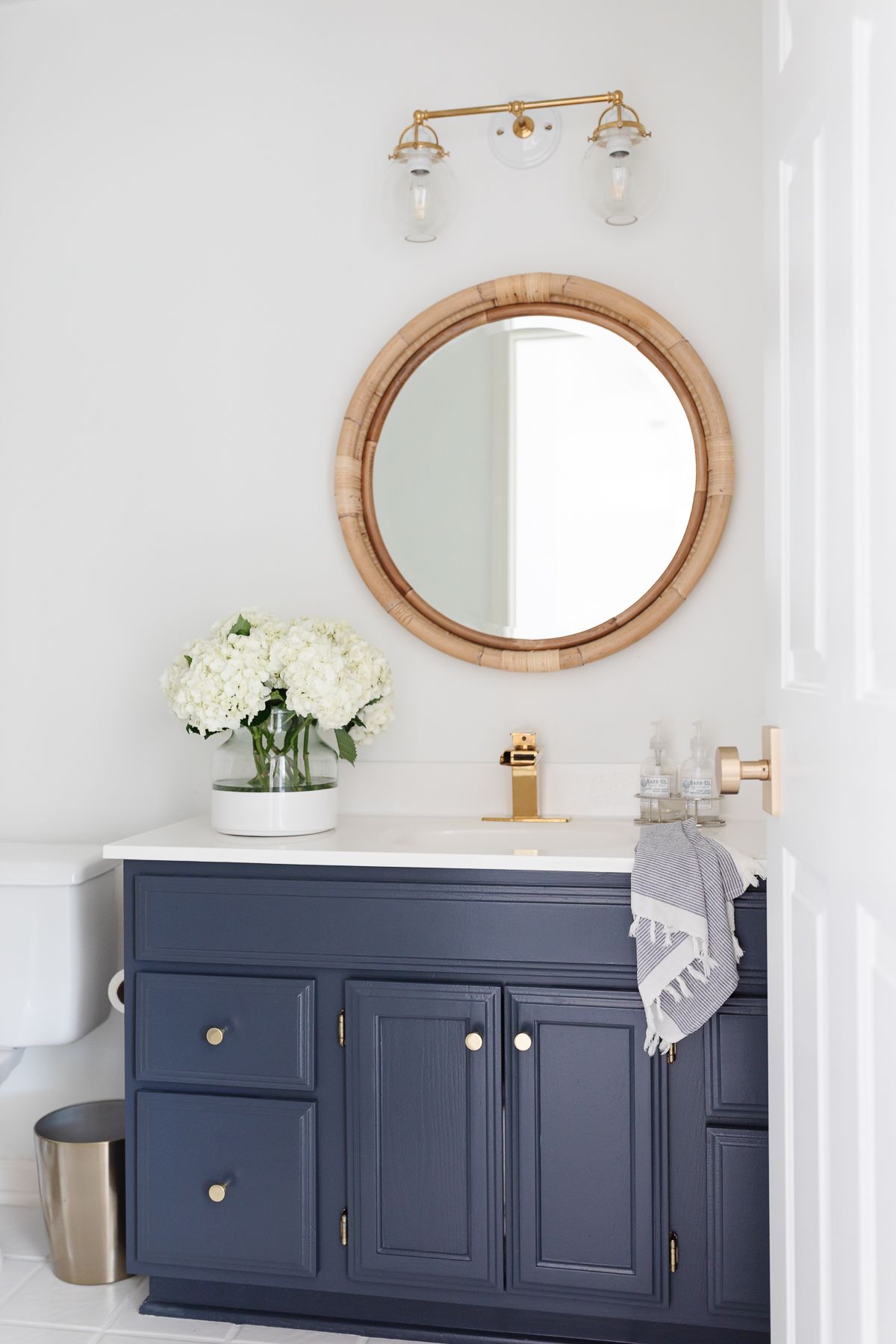 Just like indoors, outdoor lighting is also essential in a coastal modern design. Choose sconces and lanterns that evoke a nautical feeling.
And don't forget the casual cafe style lights, too. String lights add instant charm to any evening gathering, mirroring the stars in the night sky that guided mariners over the ocean.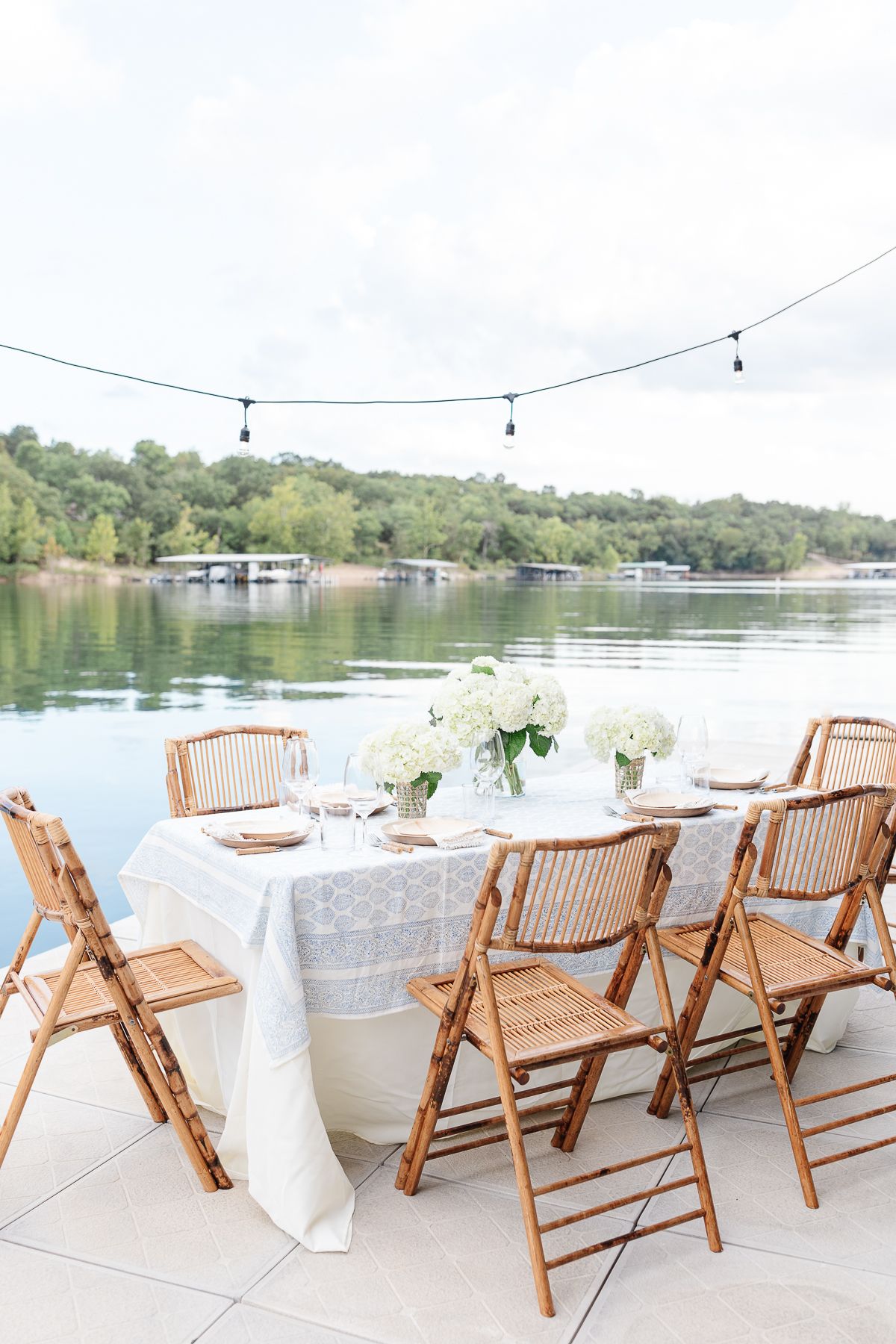 Baskets and Trays
Seashells, sea glass, plants, blankets, and other decorative items need to be contained, and so do functional items like flip flops by your front door! Don't underestimate the power of natural fibers in bringing the modern coastal feel to your home.
I like my baskets and trays to serve a purpose as well as look nice – click through to find all my favorite storage containers and supplies.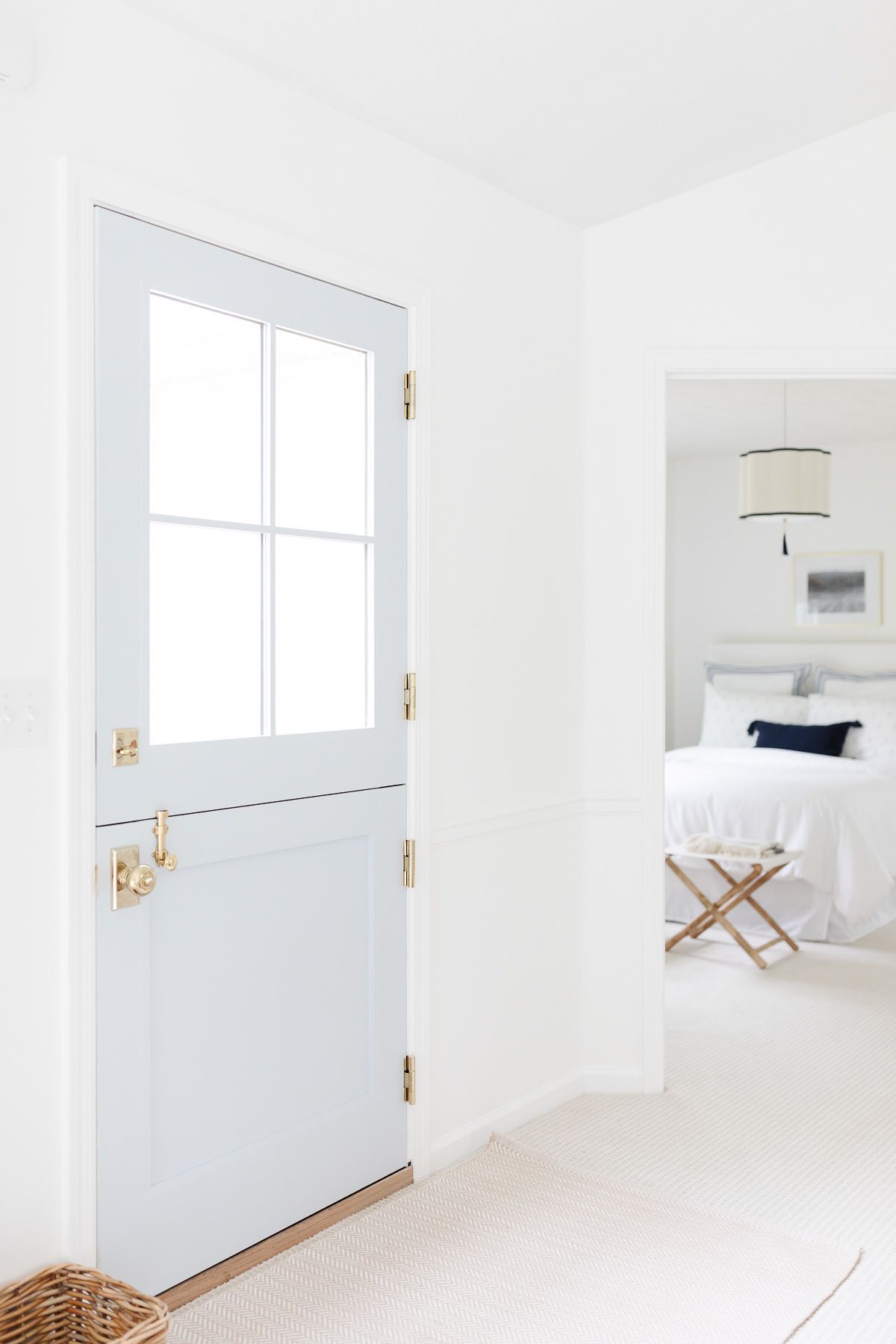 I adore our outdoor furniture pieces that we've purchased from this retailer. They make durable, weather-resistant furniture and fabrics that are suitable both indoors and out.
Nautical stripes with navy and white is always in style for umbrellas and chairs. Natural fibers in umbrellas, furniture, and rugs contribute to the coastal vibe as well.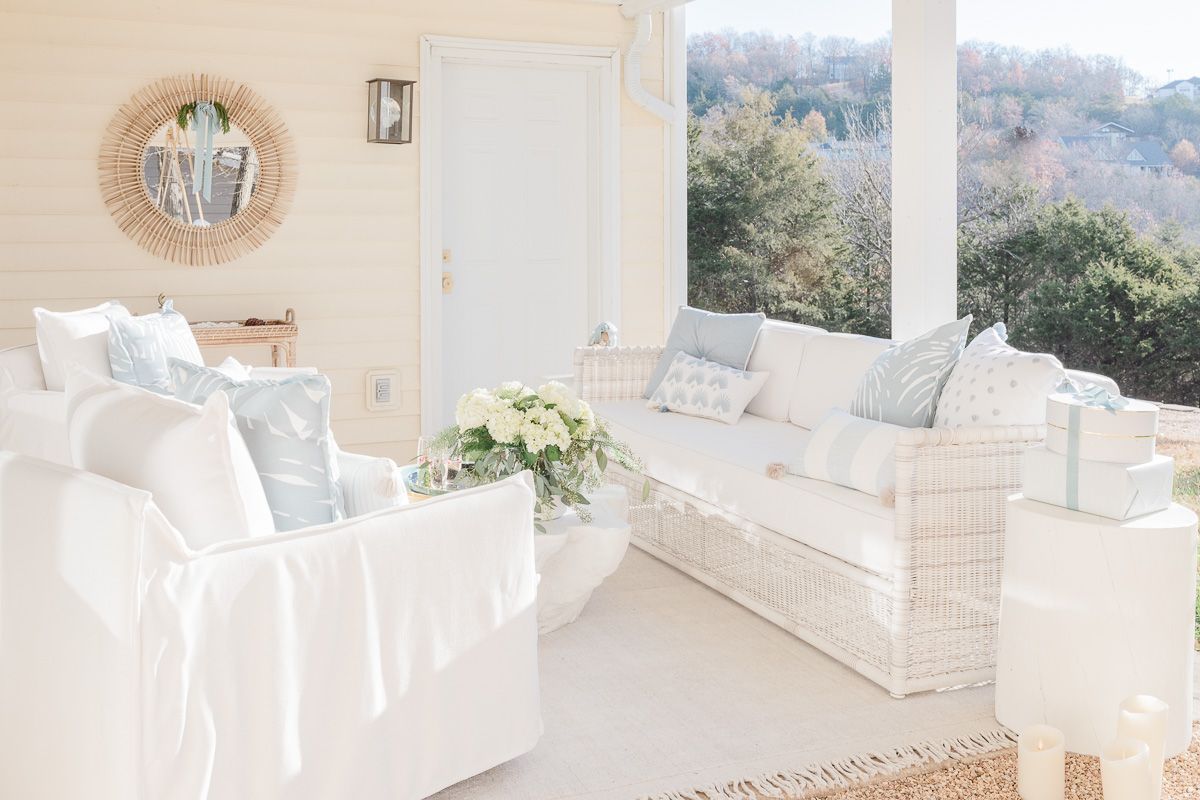 Hardware
This is such a fun touch! Without much effort, you can install hooks and new cabinet handles that will blend into your modern coastal theme, while being mini statement pieces at the same time!
In our nautical bath, we used brass boat hooks for towels. Such a fun reference to nautical elements without feeling too kitschy.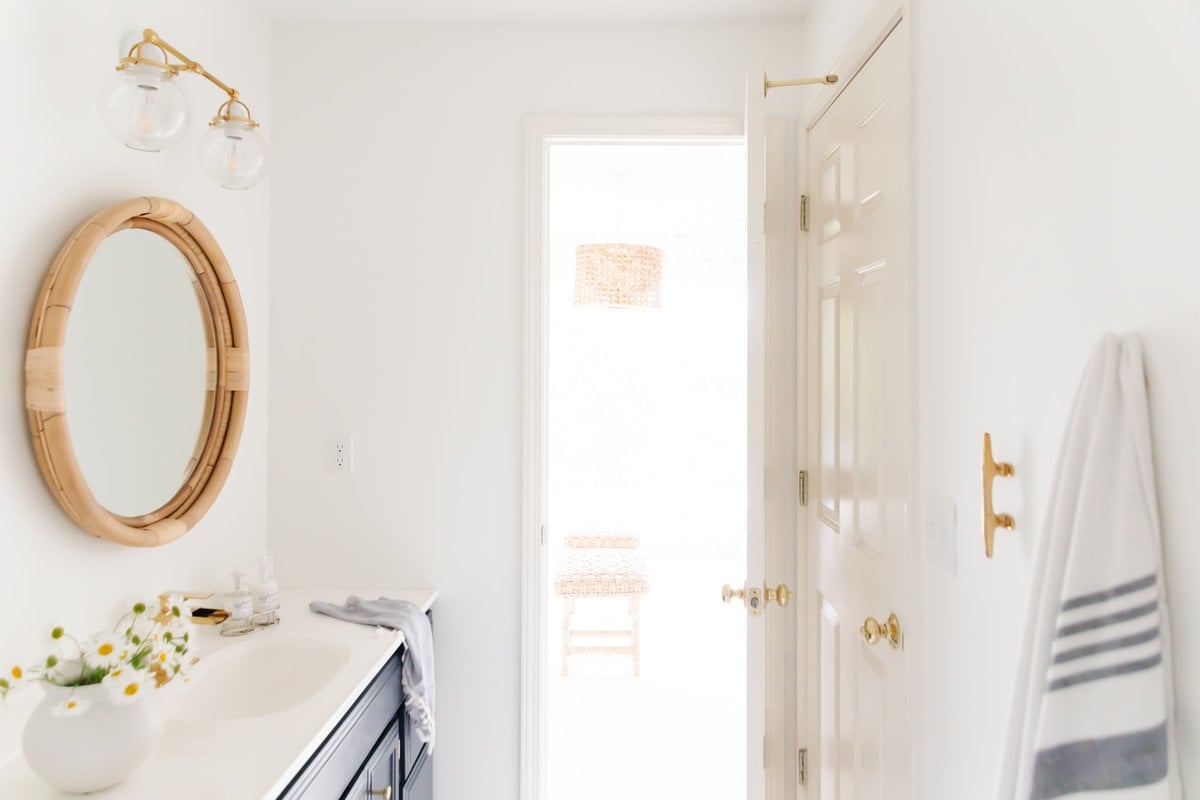 A wicker sofa is both a nod to historical coastal elements, and a modern, fresh take on a classic seating option. There are so many affordable, beautiful wicker sofas on the market that can fit in with your modern ooastal decor.
We love ours – and it's so comfortable, too!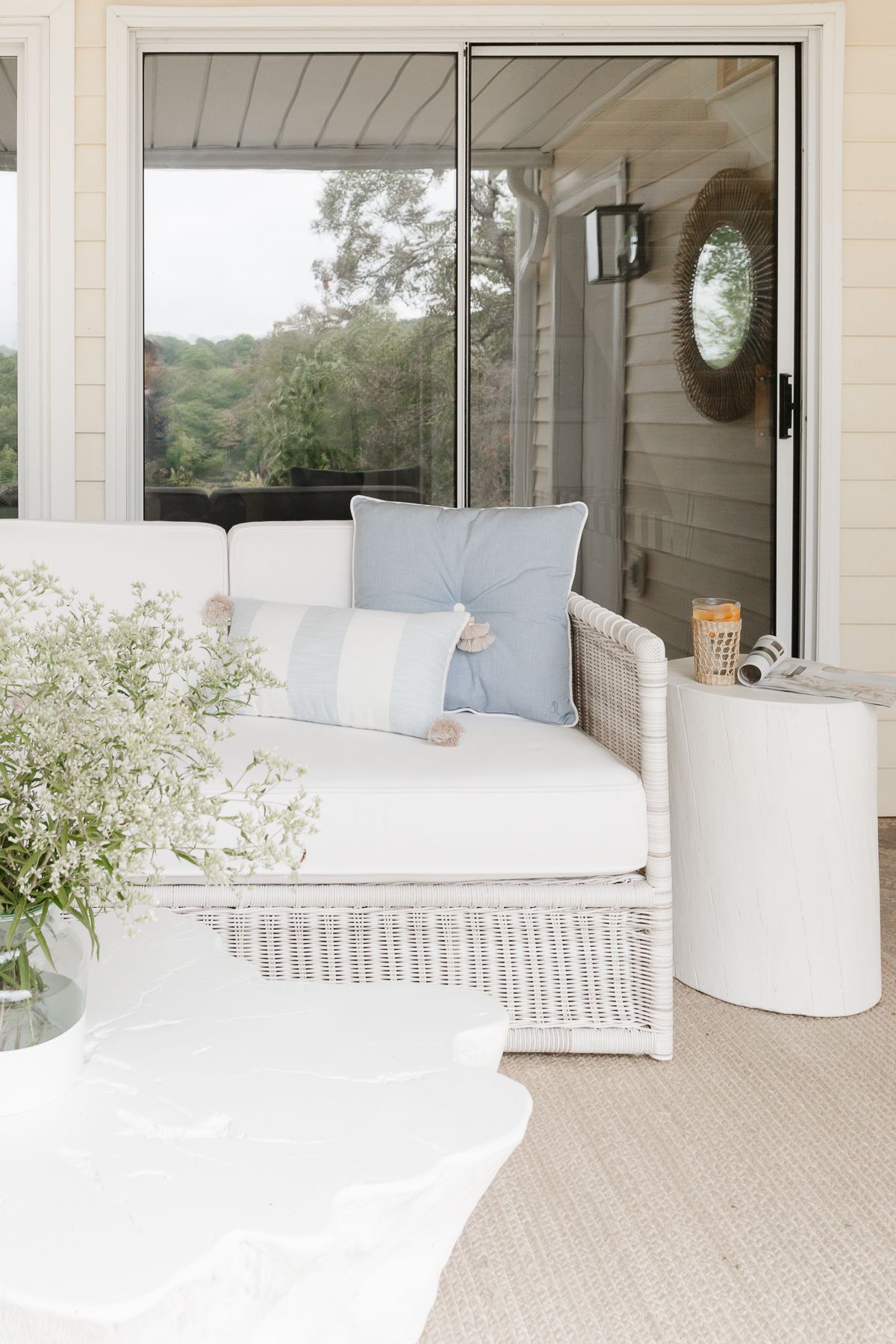 Modern Coastal Art
Choose art that inspires you and reminds you to slow down. For modern coastal art, it's easy to find beautiful pieces that remind you of the ocean and sand – see my favorite Free Art Sources here, and my favorite Amazon Art, too.
I love using organic shapes like the circle of the mirror that hints at the portholes on boats.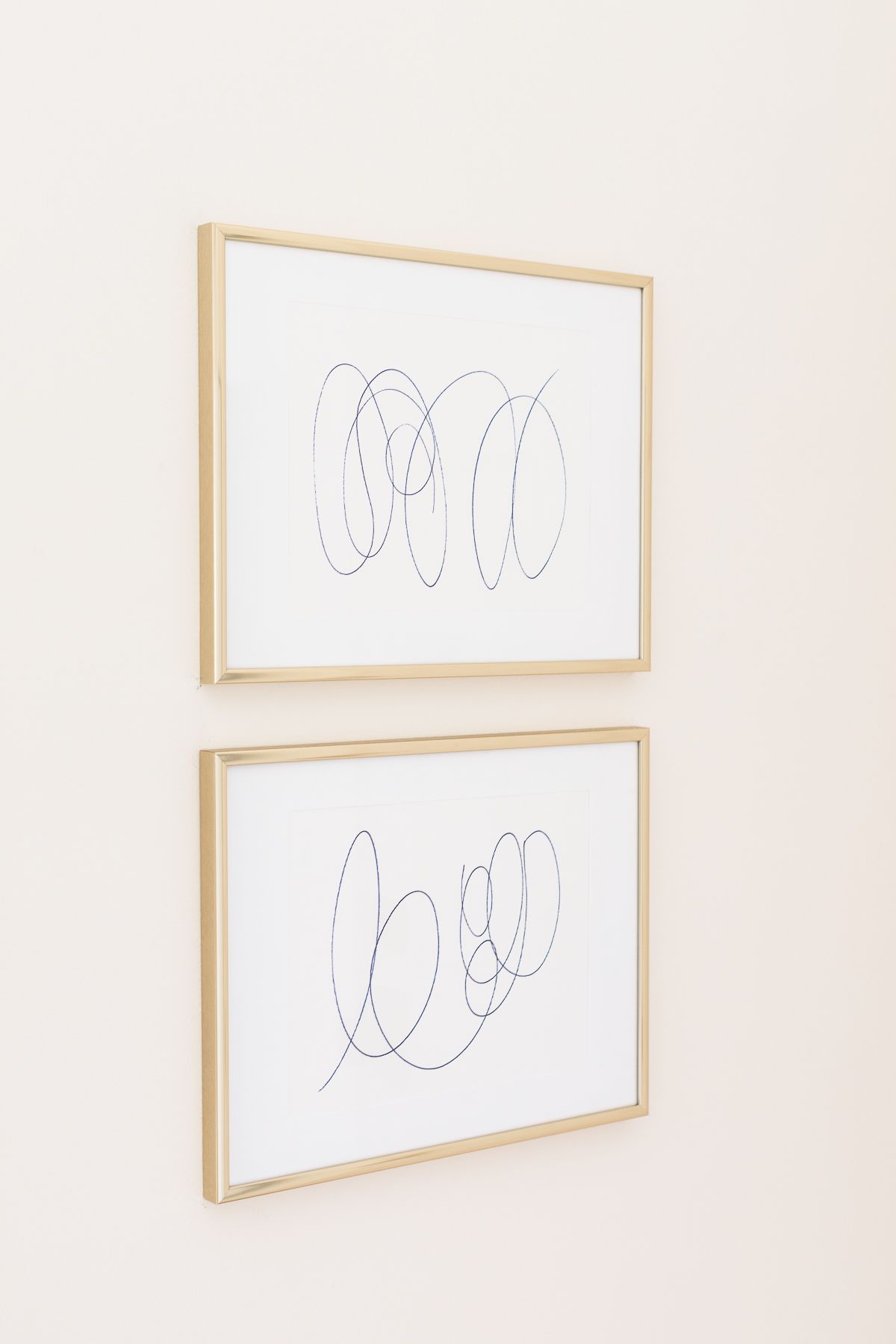 No matter the style of your home, rattan mirrors can add so much to a room! Whether your style leans towards coastal, cottage, traditional, farmhouse or even midcentury or boho, there is a rattan mirror out there to fit your style.
Read more about Rattan Mirrors in this comprehensive guide!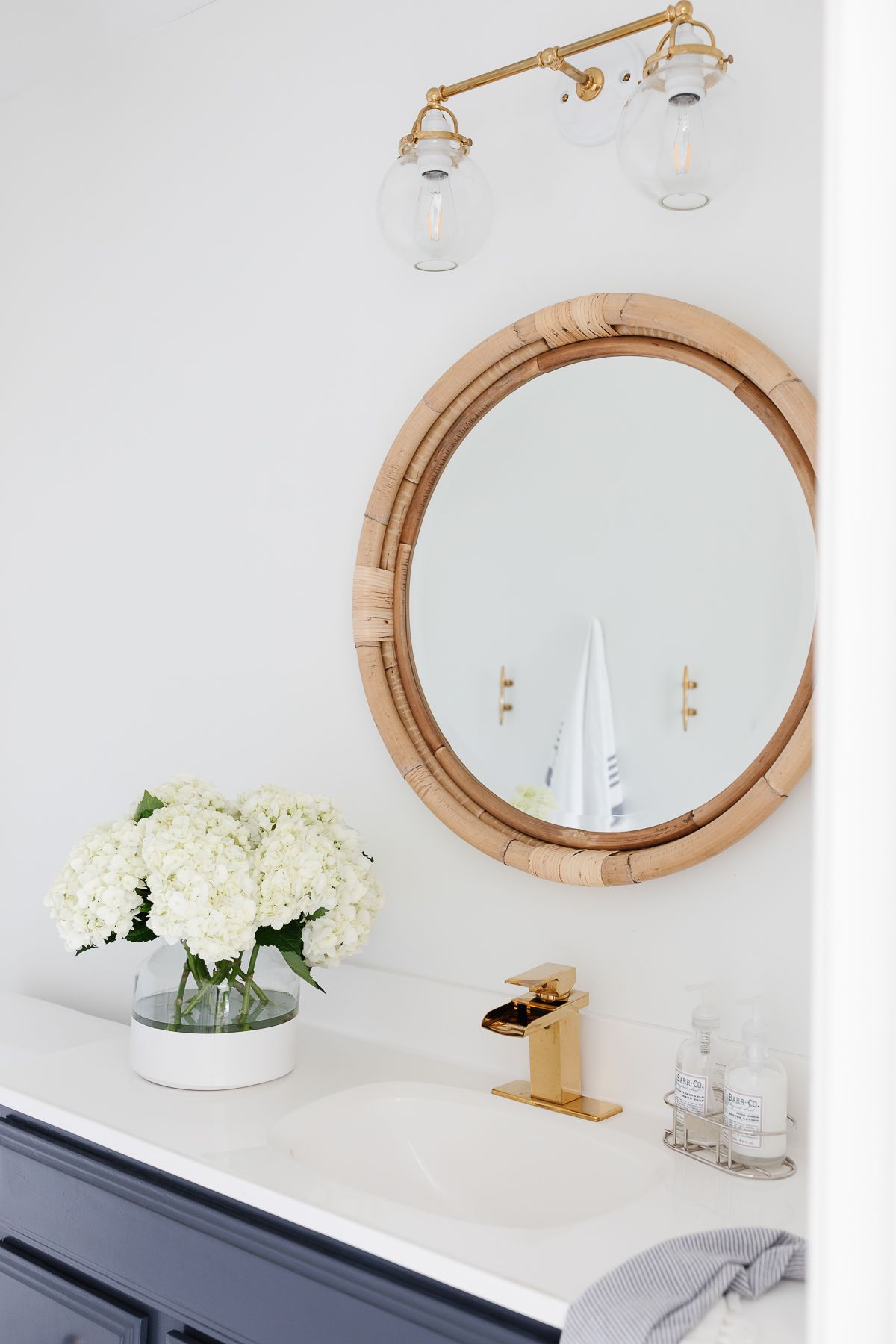 A rattan bed can strategically be used much like a wicker sofa to instantly add a vacation vibe. The natural, fresh, and airy style of rattan really makes a room feel calm and inviting.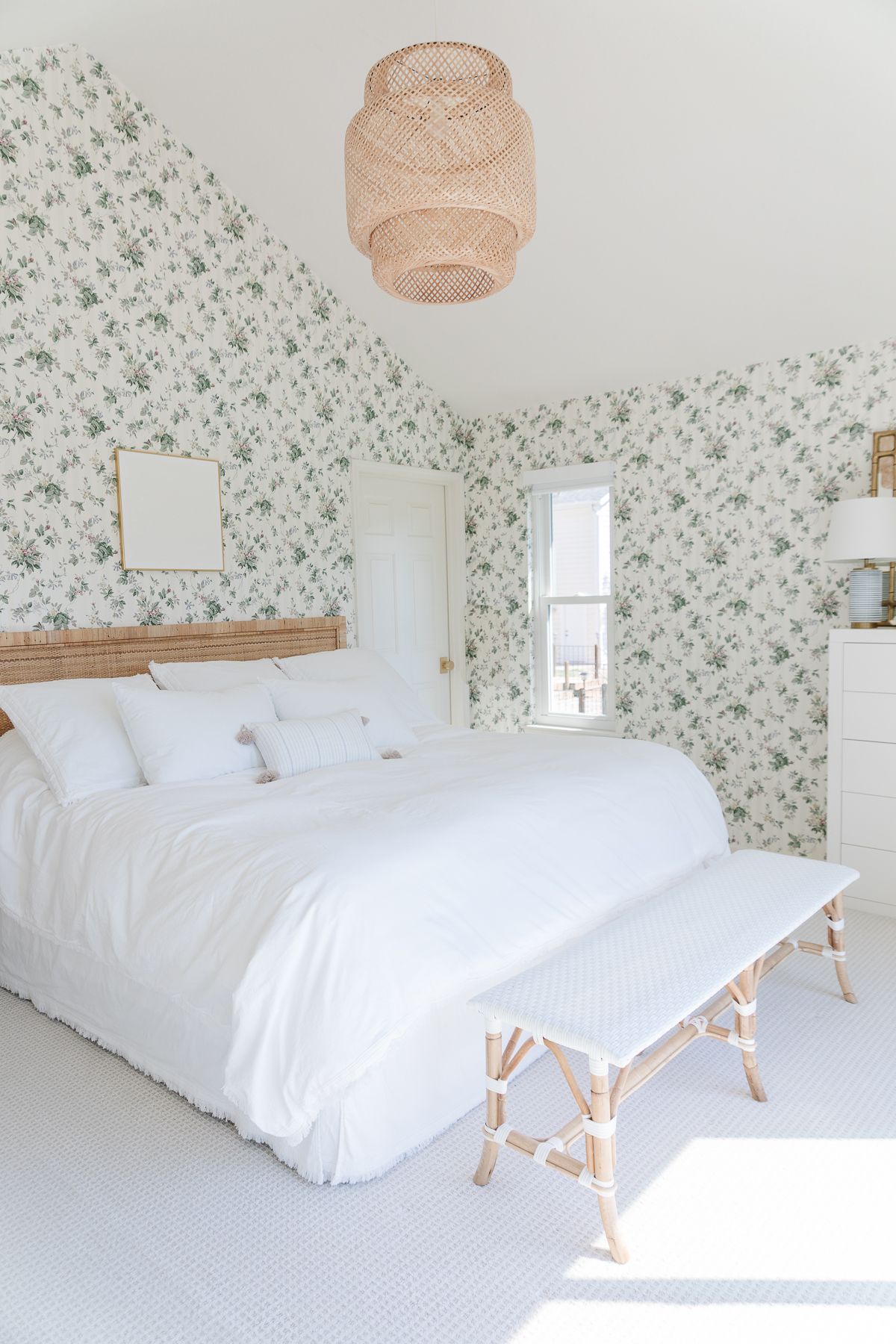 A rattan bar cart is the perfect way to bring the outside in. Find all my favorite rattan bar carts at a wide variety of price points in this complete guide!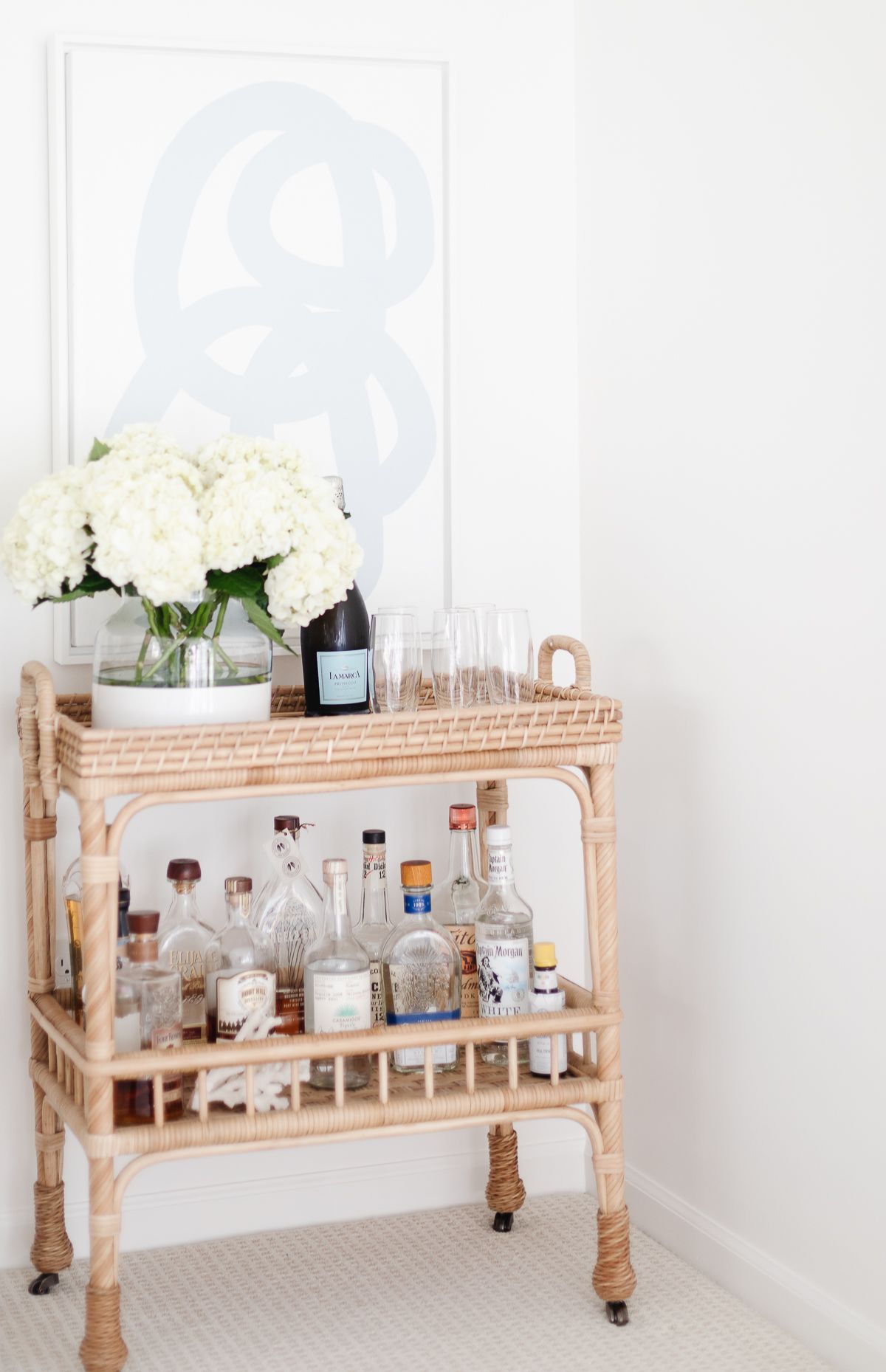 Bring a little coastal style into your kitchen or even your basement bar with rattan bar stools. Learn a little about rattan bar stools and find sources for the prettiest options at every price point in this comprehensive guide.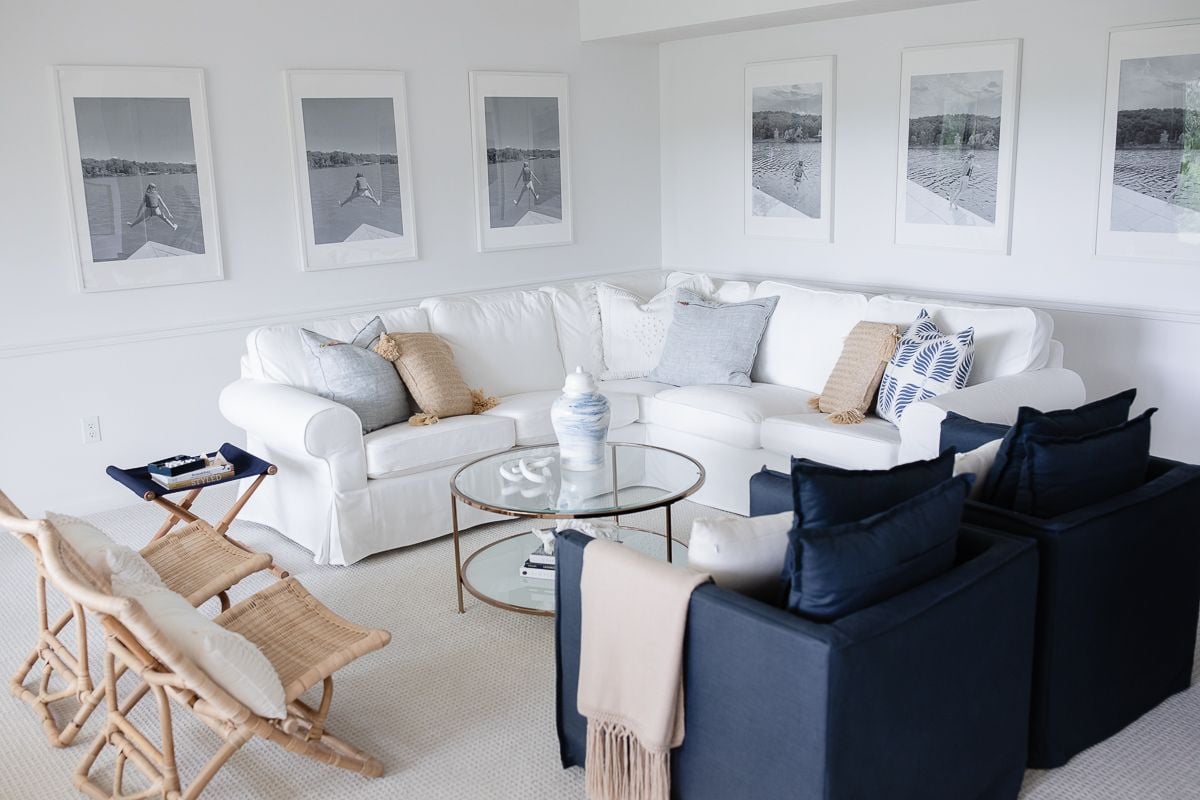 Accessories
Don't forget touches of coastal accessories! Useful and necessary items can easily be incorporated into your coastal modern decor. Look for those natural elements and calming colors!
A few favorite modern coastal accessory ideas:
Seashells (of course)
Bowls – look for inlay materials, rattan, seagrass, or even ruffled shapes that mimic shells.
Trays
Candles
Driftwood
Flowers and Plants