Coastal Modern Home Decor
Coastal Modern design is easy and fun to achieve with this descriptive guide. You'll find beautiful coastal home decor to add to your home to create a serene coastal feeling.
The casual and relaxing atmosphere that draws us to the soothing sandy beach and salt-filled air reminds us to slow down and enjoy life. This clean, fresh and peaceful way of life translates beautifully into a simple and lovely home decor style.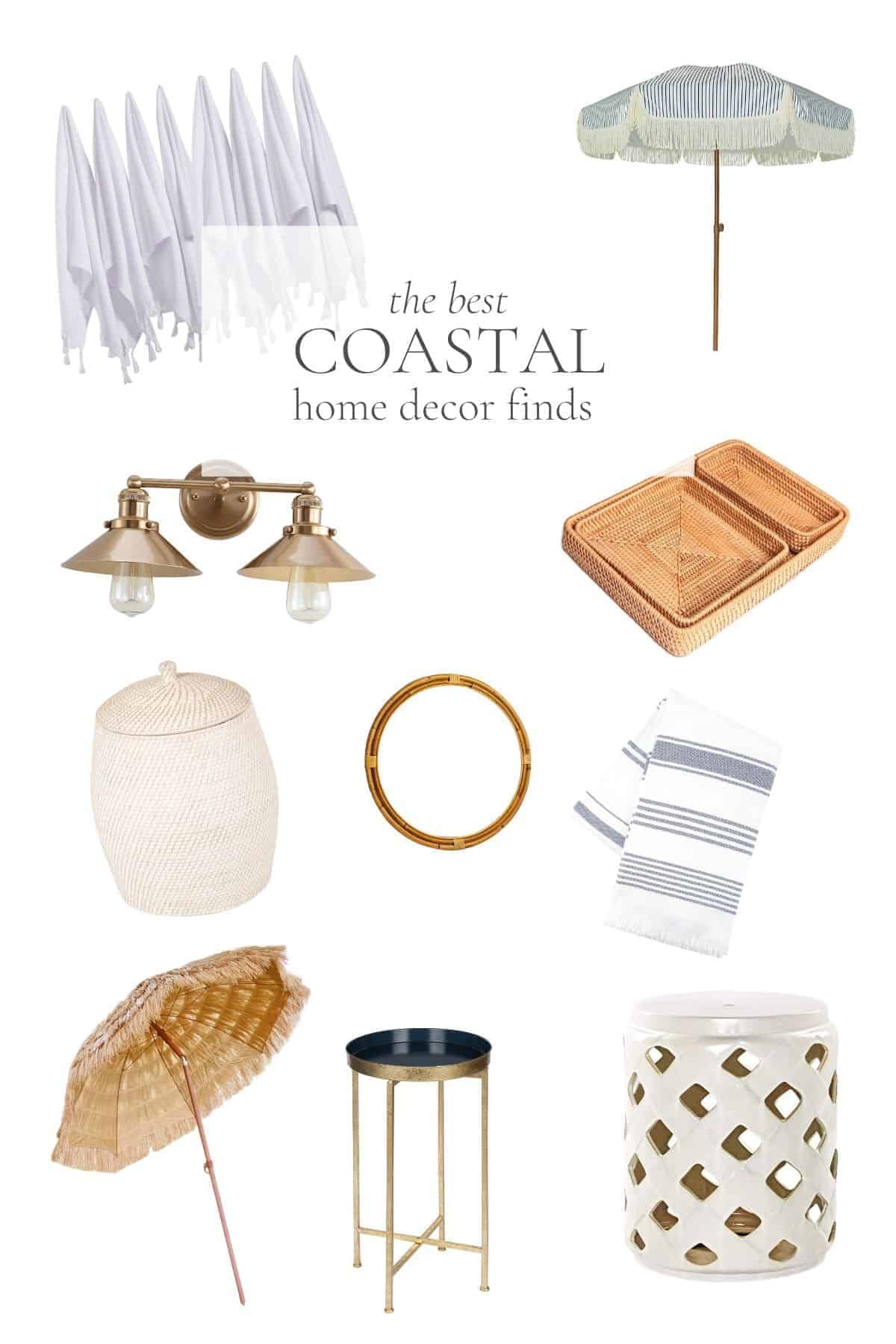 Coastal design is light, airy and relaxed. It embraces the calming colors of the ocean and beach, with nods to coastal elements like rope, anchors and seashells. It's easy and fun to find items that work into modern coastal design, which is why editing is of the essence – to prevent it from feeling kitchsy. A little hint goes a long way.
The modern aspect of Modern Coastal means that it needs to be kept simple and functional. Some decor you use can be very coastal in nature, and some items can just allude to the coastal feeling. By choosing items intentionally, you can create a subtle and serene atmosphere in your coastal-inspired space.
Whether you have a coastal home or want to achieve a vacation vibe at home, these decorating ideas will get you started. Even if you want to start small and just decorate your outdoor space, a bathroom, or a bedroom in your home, you'll love the results.
Coastal Modern
Set the foundation with an white paint like Benjamin Moore Chantilly Lace, or your favorite warm white paint colors reminiscent of soft, sandy beaches.
I've even got a great round up of my favorite Blue Gray Paint Colors to help you reflect the feeling of the water! Of course, Hale Navy is the ultimate nautical-inspired deep blue shade for an accent color, and we've also used Benjamin Moore Silver Gray and Benjamin Moore Slate Blue.
Maybe a wicker sofa can also help get you started. Layer metals to allude to the metal found on ships, like warm brass or chrome.
An abundance of texture is key in modern coastal design, including grasscloth, woven baskets, benches and headboards. Top it off with throw pillows, art and accents!
Coastal Modern Home Decor Sources
I've compiled a list of items for a Modern Coastal home style, all available on Amazon at affordable prices!
For more high-low inspiration, check out my Serena and Lily Dupes post, and this incredible round up of Rattan Bar Carts.
Wallpaper
Don't these wallpapers look so fun? I love the deep blue color that actually serves as a neutral in coastal design. These wallpapers are perfect for covering a whole wall, or you could cut a small section and frame it to use as artwork.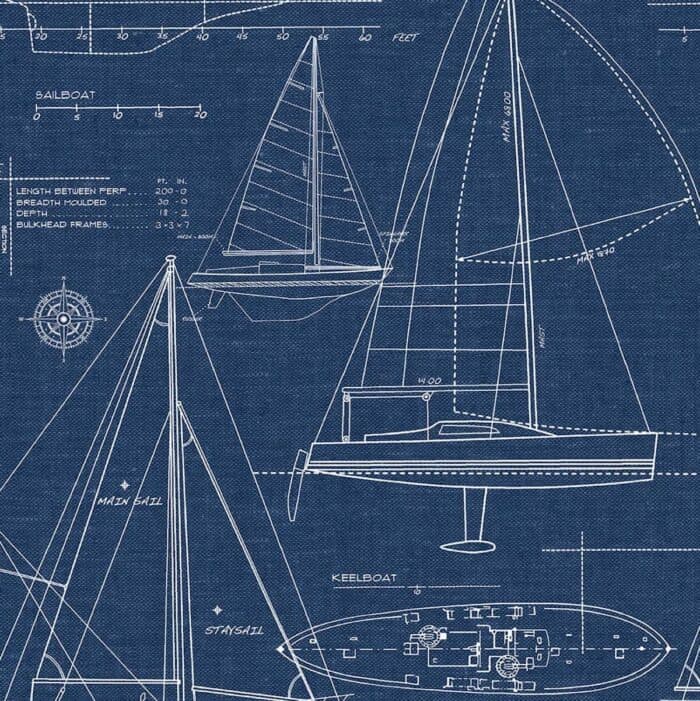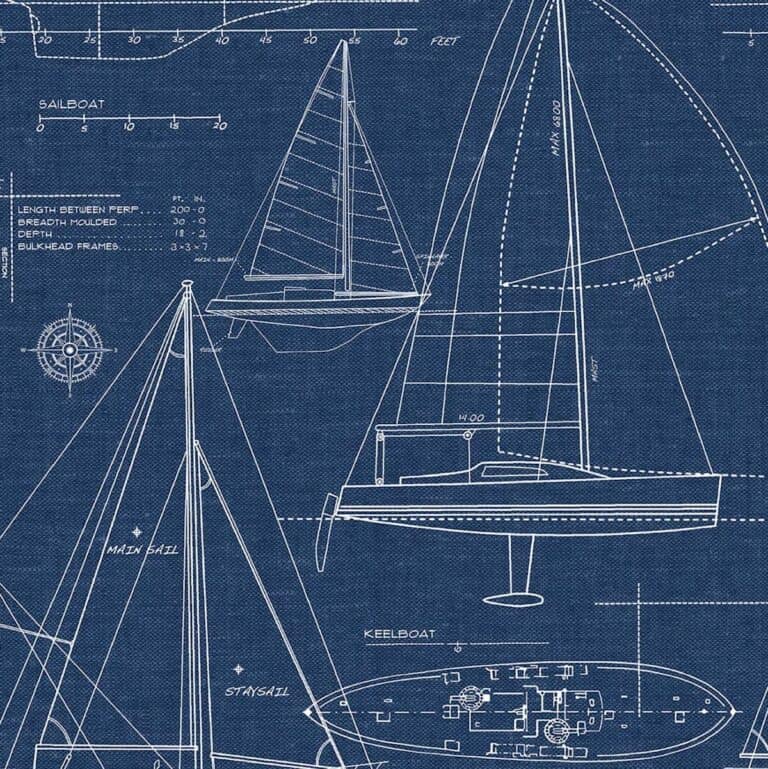 Sailboat Peel and Stick Wallpaper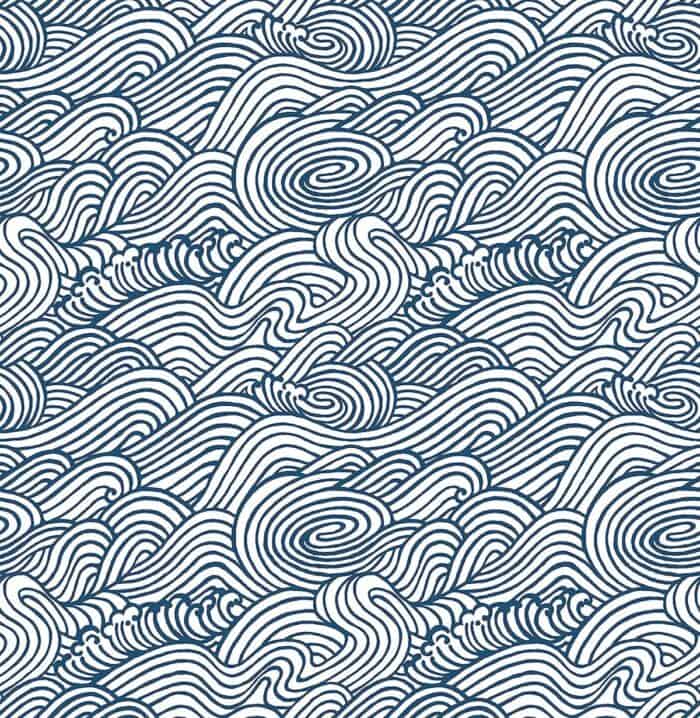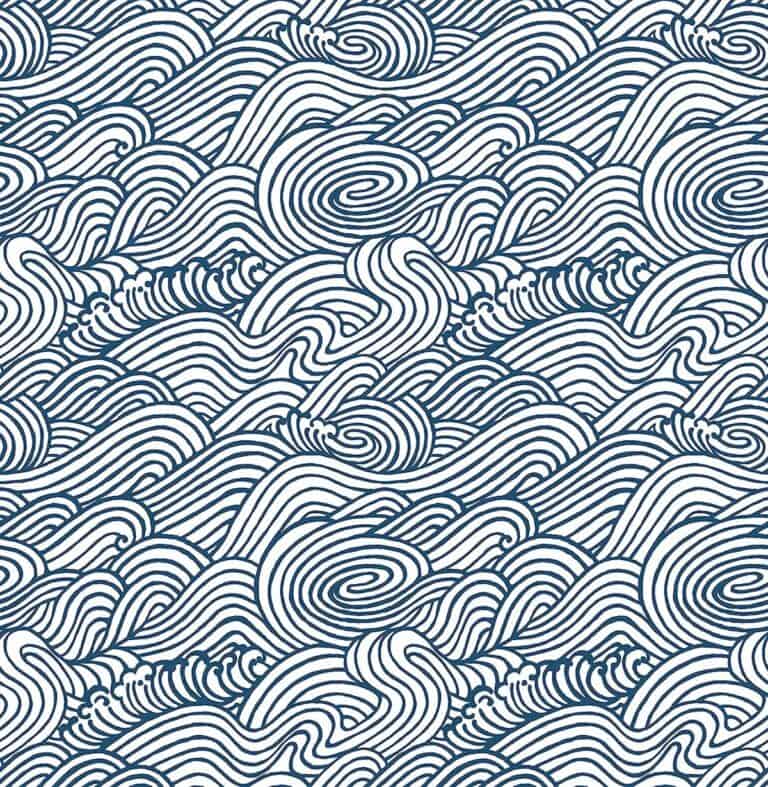 Check out my post about why we love our gorgeous Serena and Lily Wallpaper if you're looking for more wallpaper inspiration!
Lighting
Lighting contributes instantly to the style of a home. With modern coastal design, light fixtures that are reminiscent of the hardware on boats works perfectly. These fixtures have a classic nautical design that subtly hints at a coastal theme.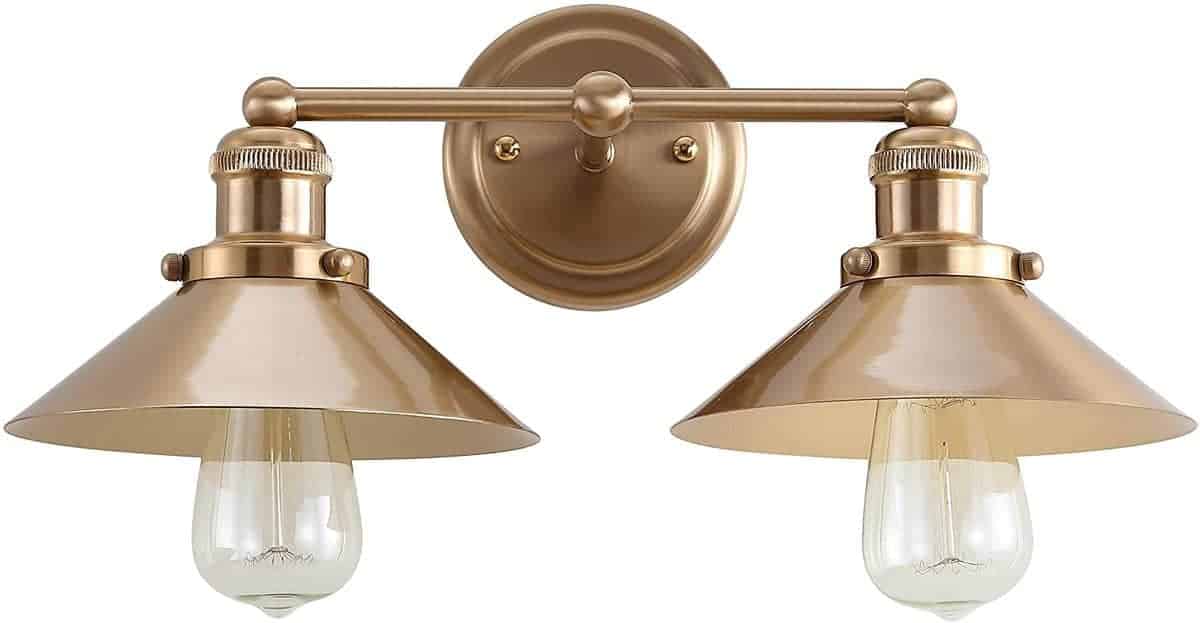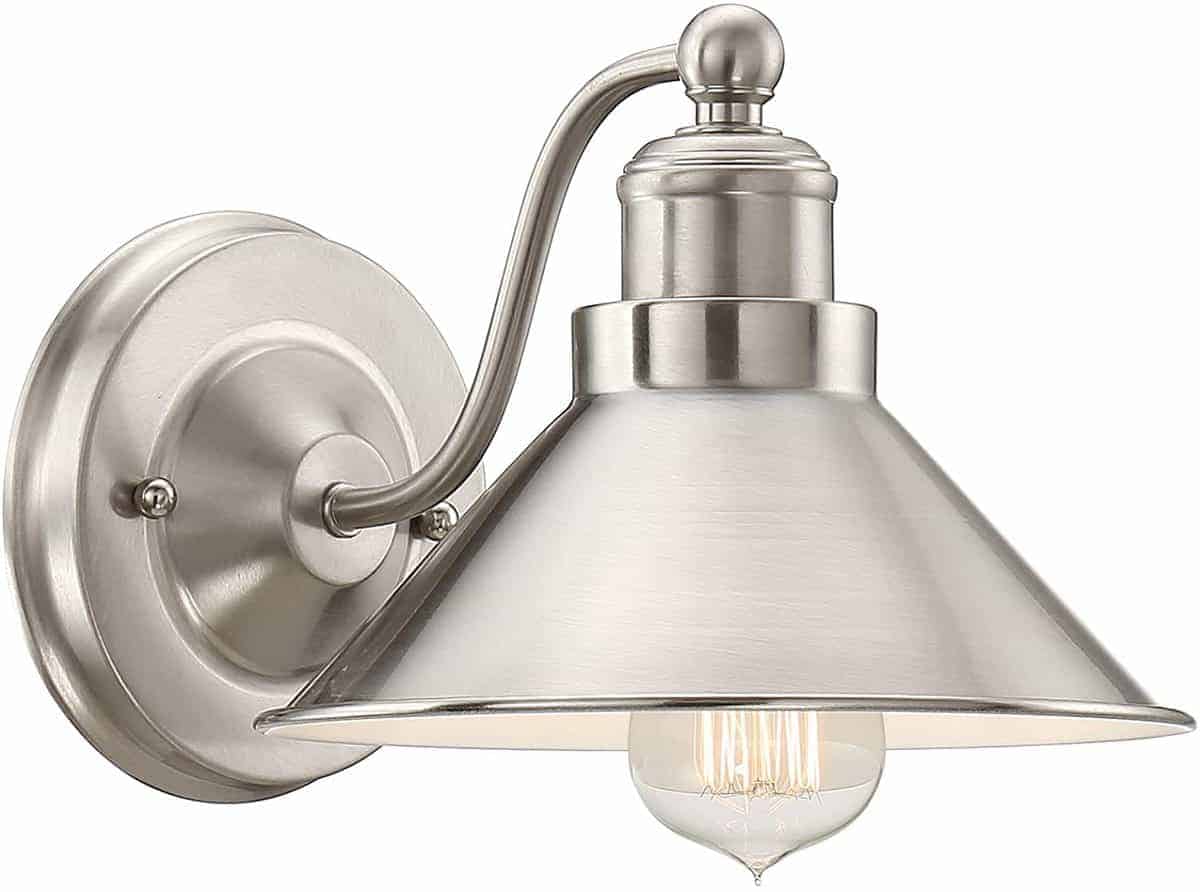 Outdoor
Outdoor spaces are naturally suitable for coastal modern decor. The nautical stripe with navy and white is always in style for umbrellas and chairs. Natural fibers in umbrellas, furniture, and rugs contribute to the coastal vibe as well.
And don't forget the lights. Stringed lights add instant charm to any evening gathering, mirroring the stars in the night sky that guided mariners over the ocean. Lights create a special mood and turn any evening into a magical evening.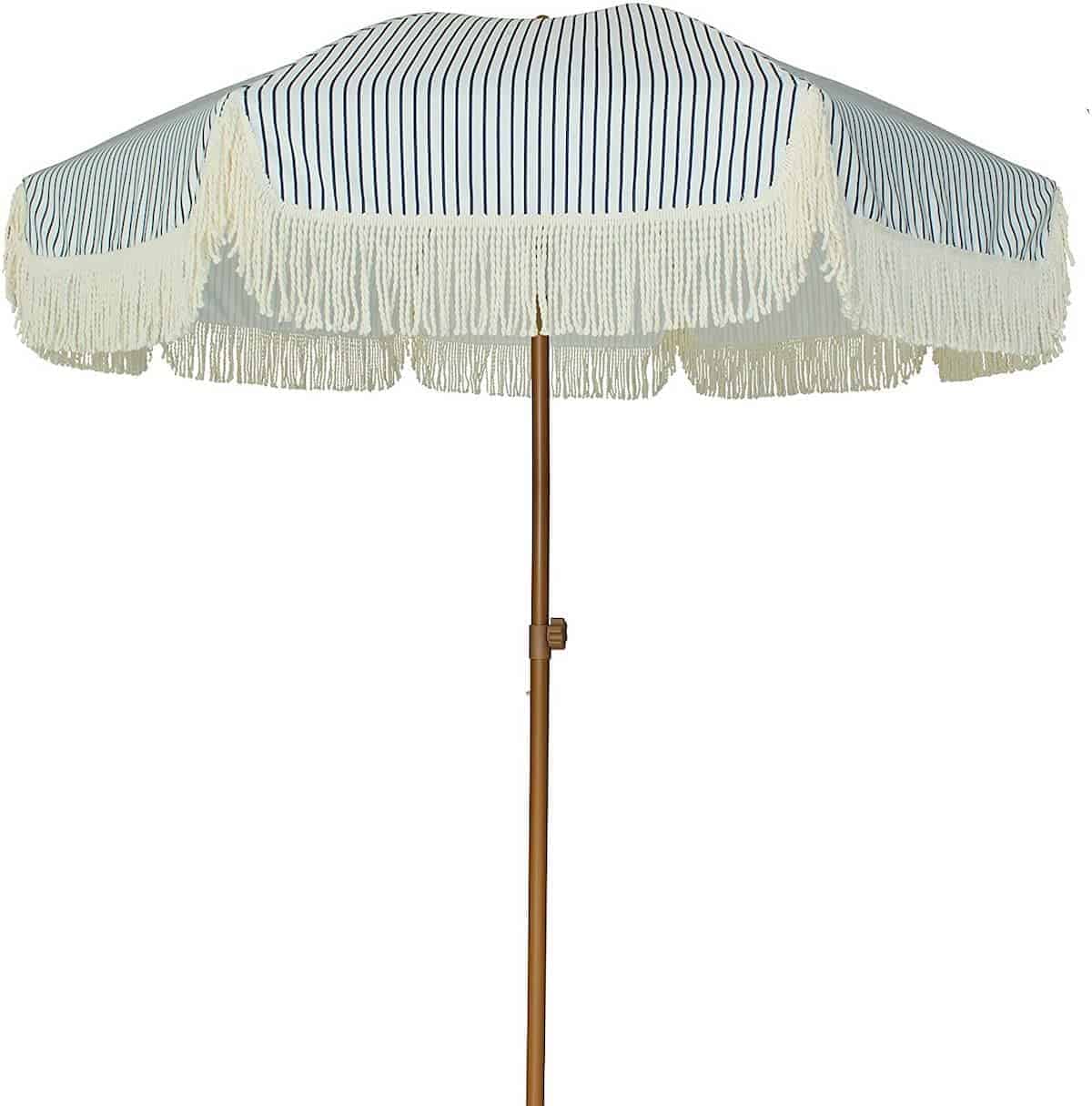 Stripe and Tassel Patio Umbrella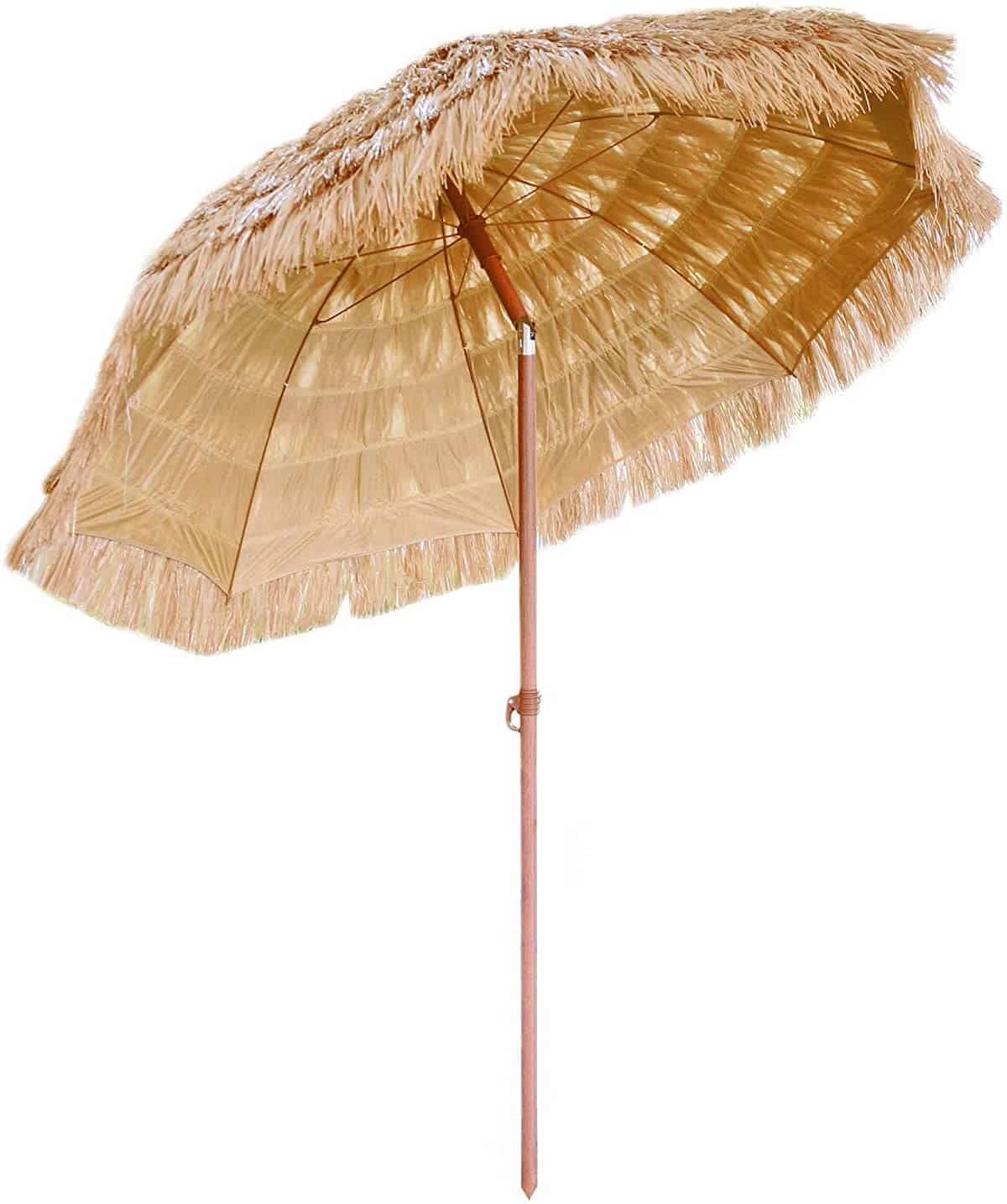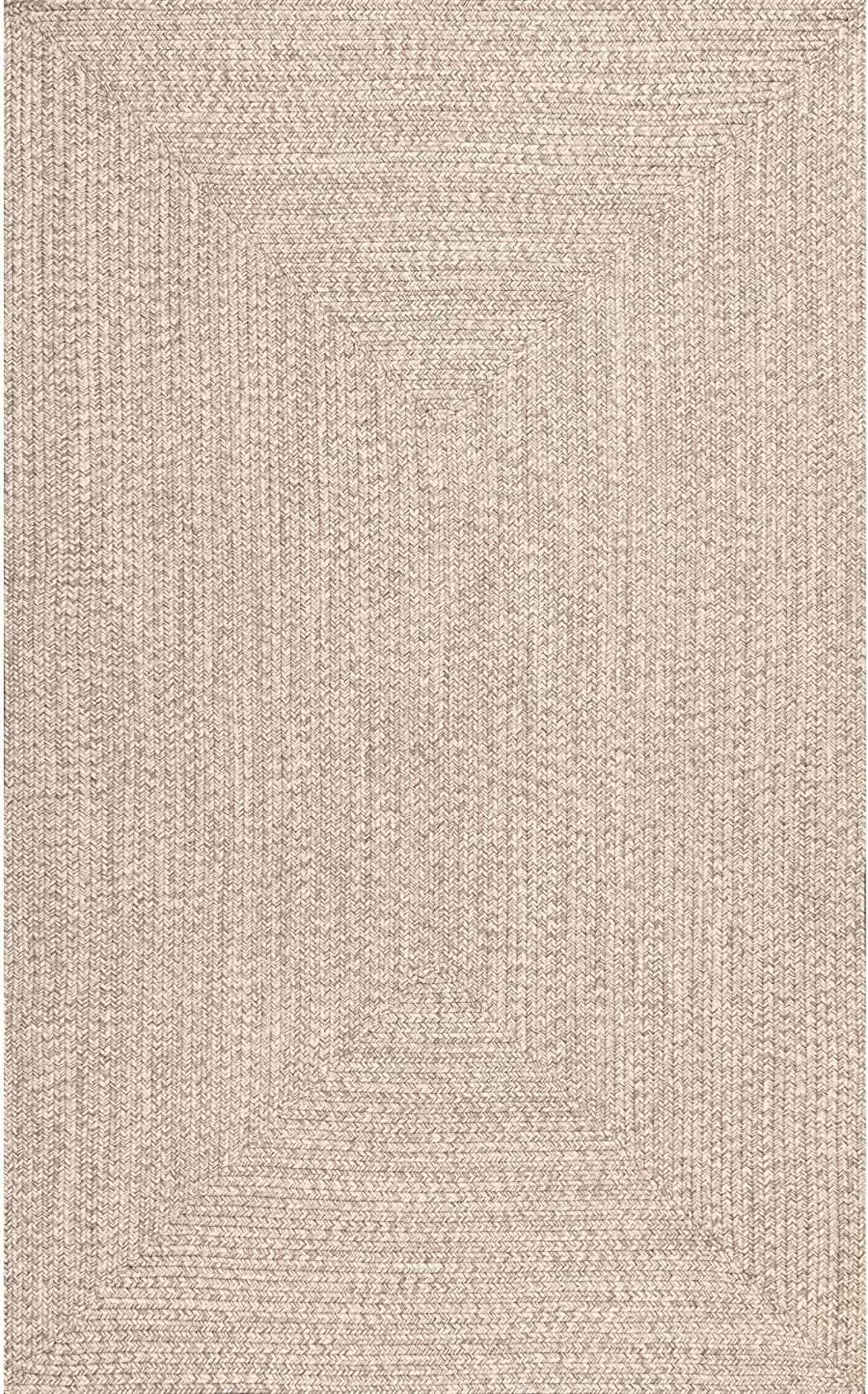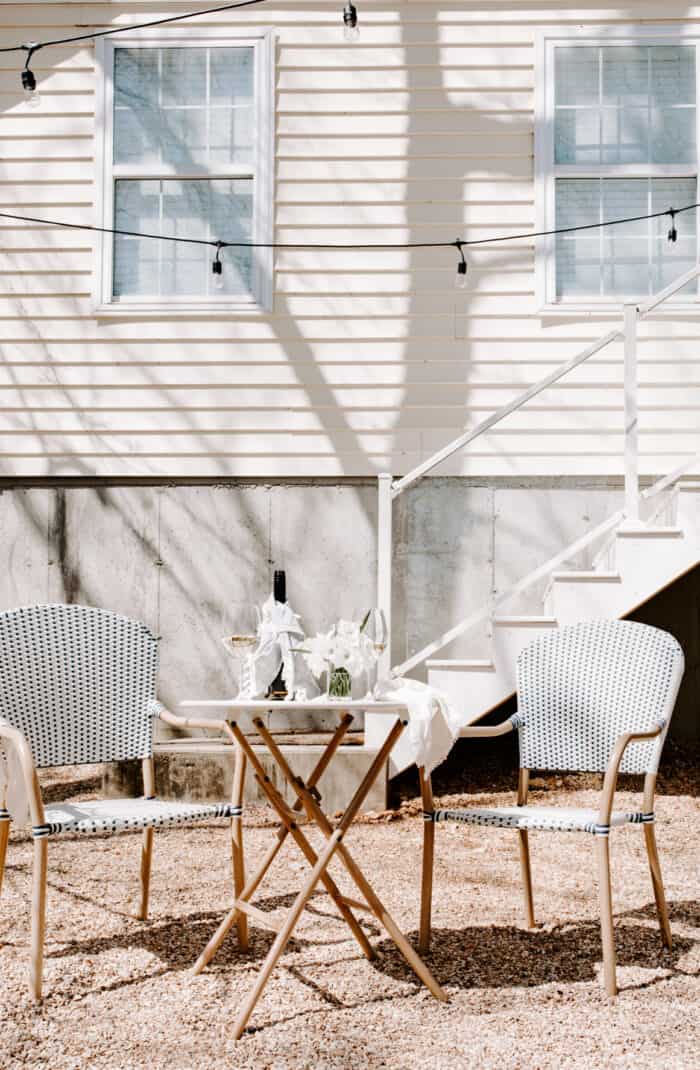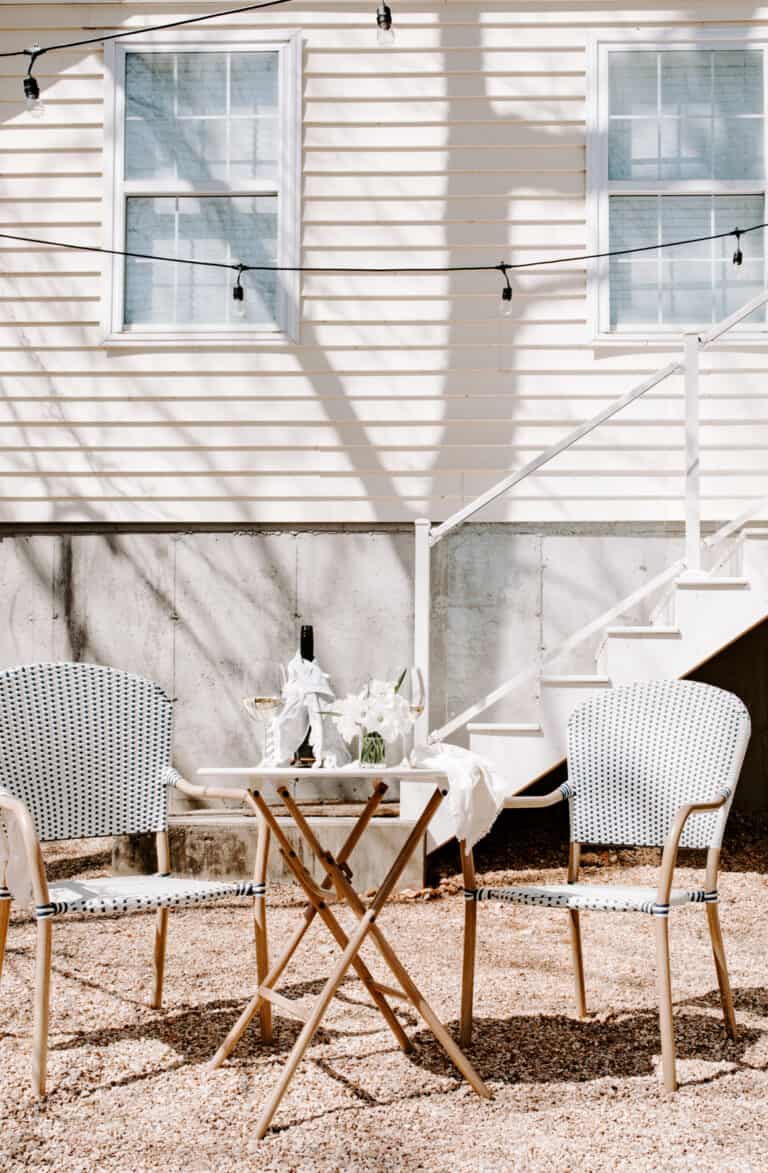 Baskets and Trays
Seashells, sea glass, plants, blankets, and other decorative items need to be contained. Don't underestimate the power of natural fibers in bringing the modern coastal feel to your home. I like my baskets and trays to serve a purpose as well as look nice.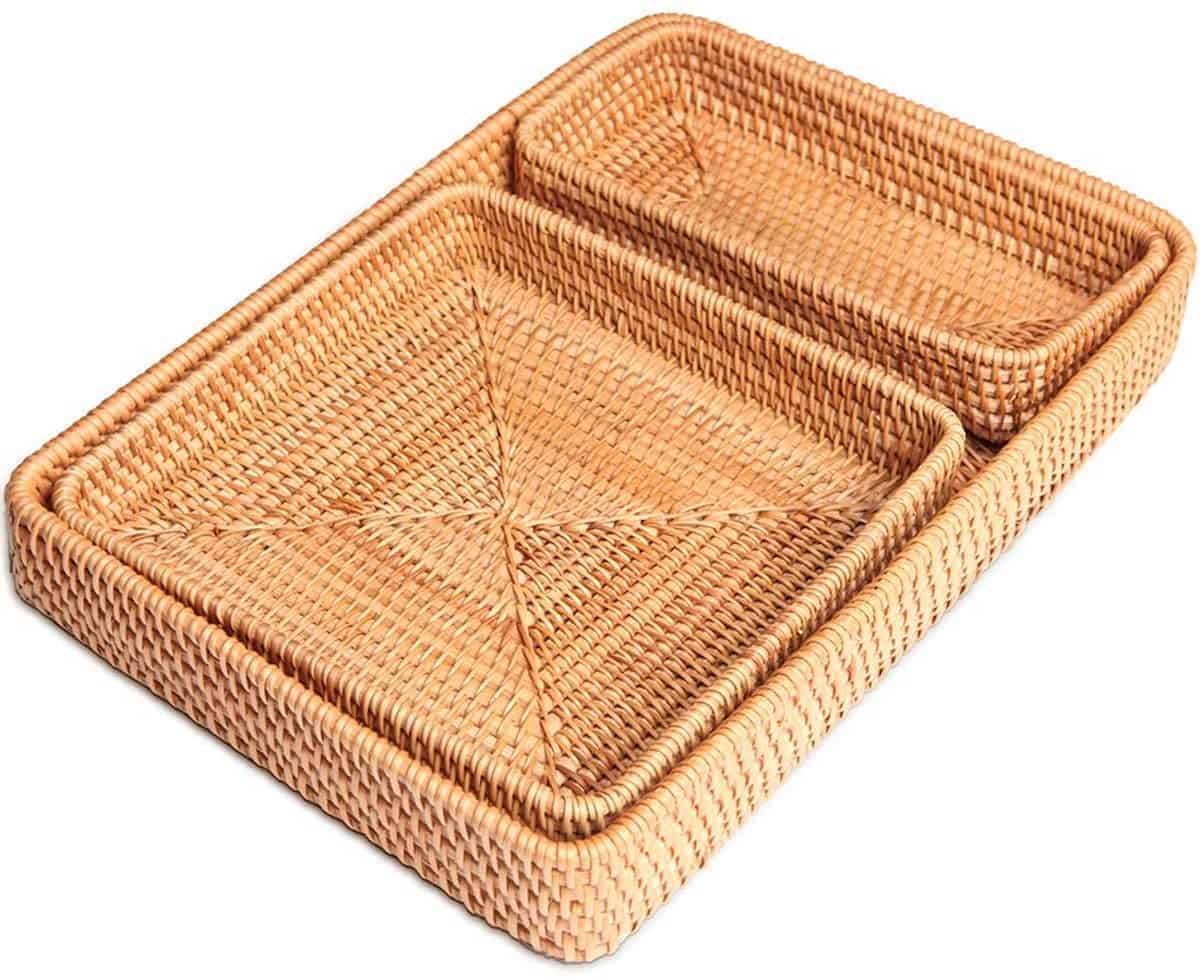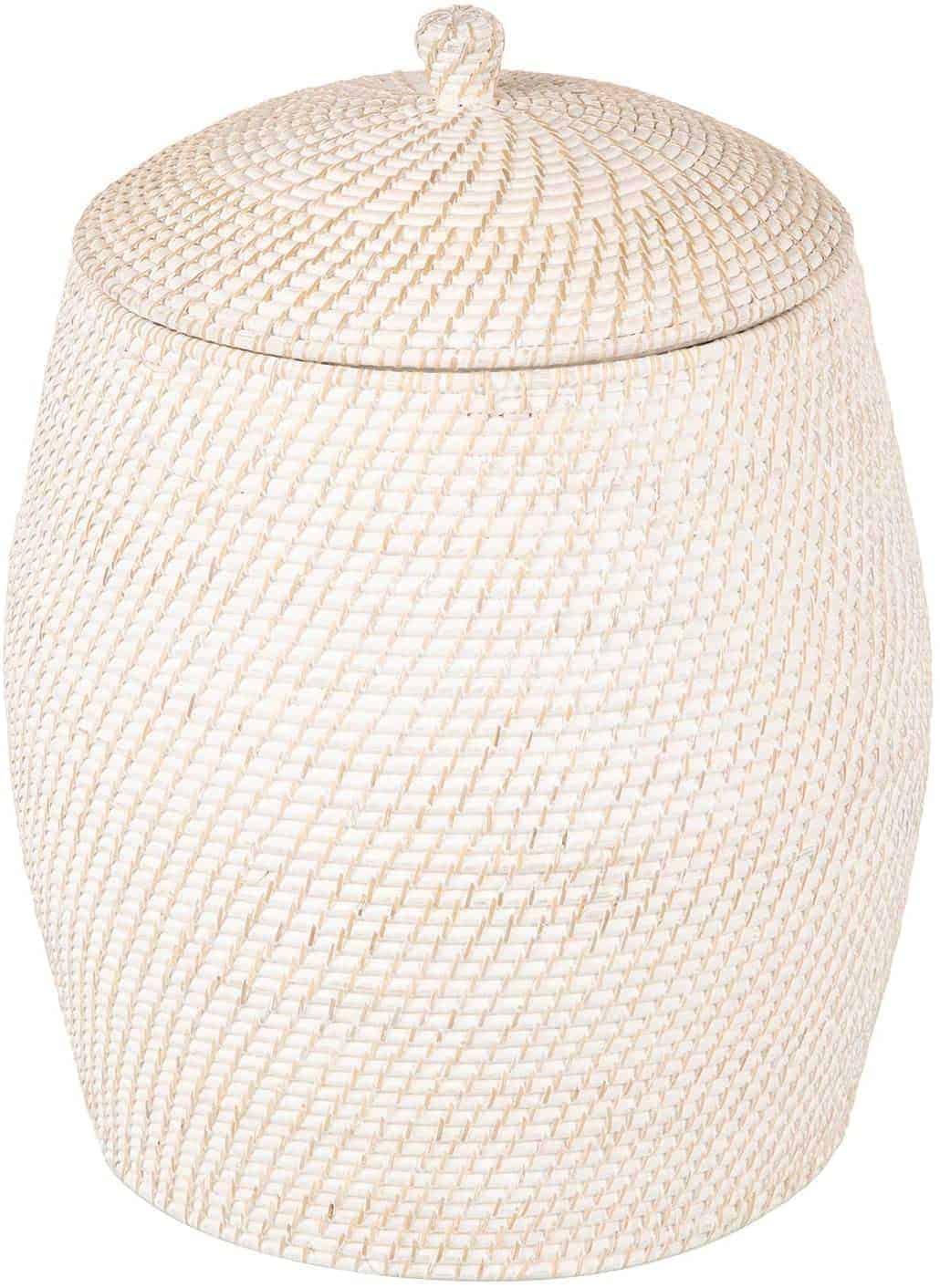 Furniture
Adding metallic items really helps to ground a space and to tie all of the elements together. These small tables work great because they're not chunky and heavy, but rather, light and open so the space around them feels airy – just like the open spaces at the beach!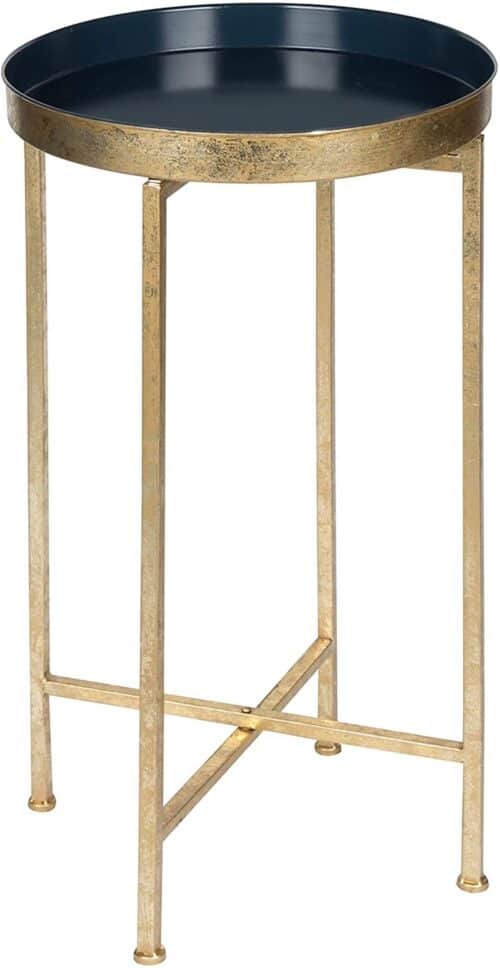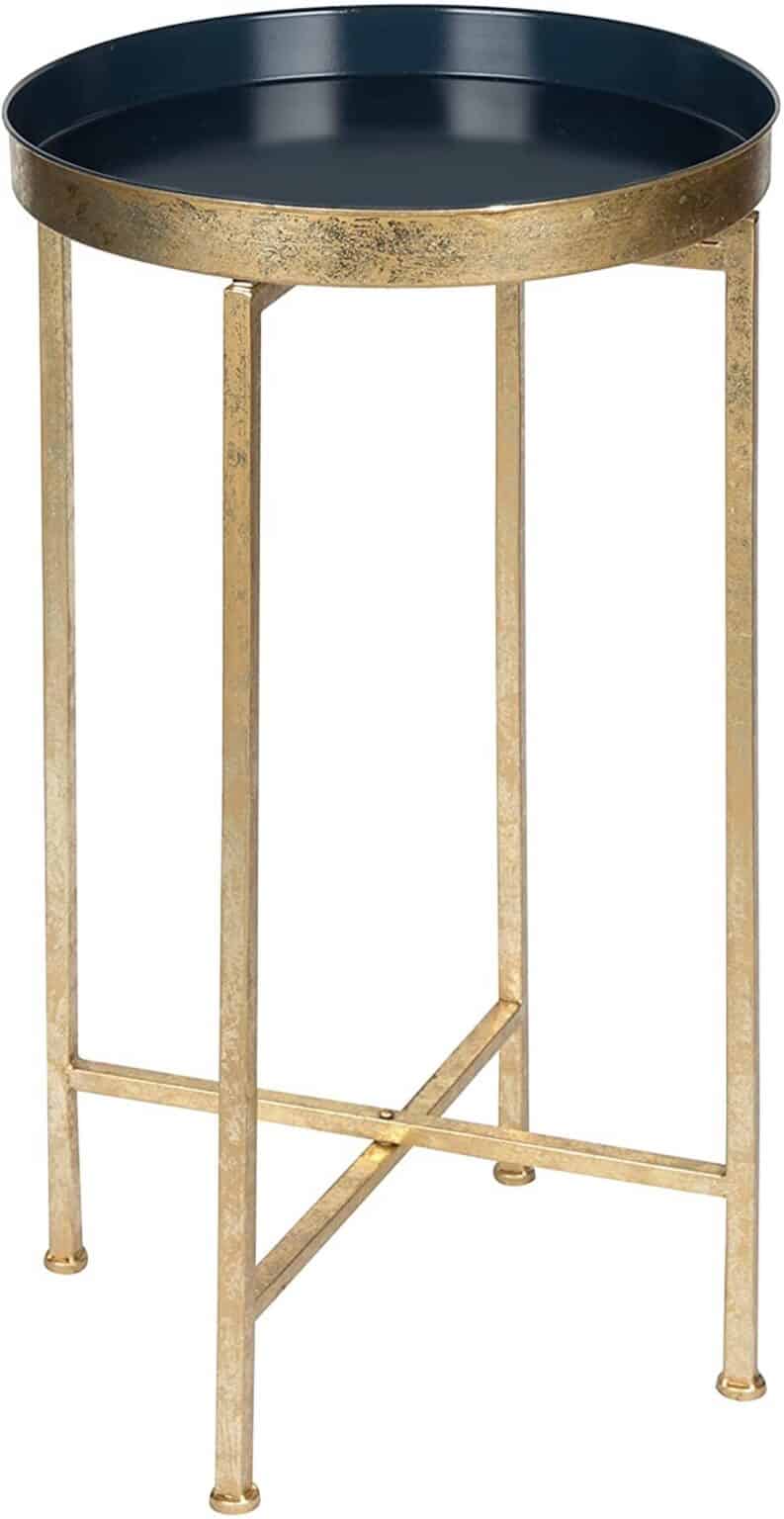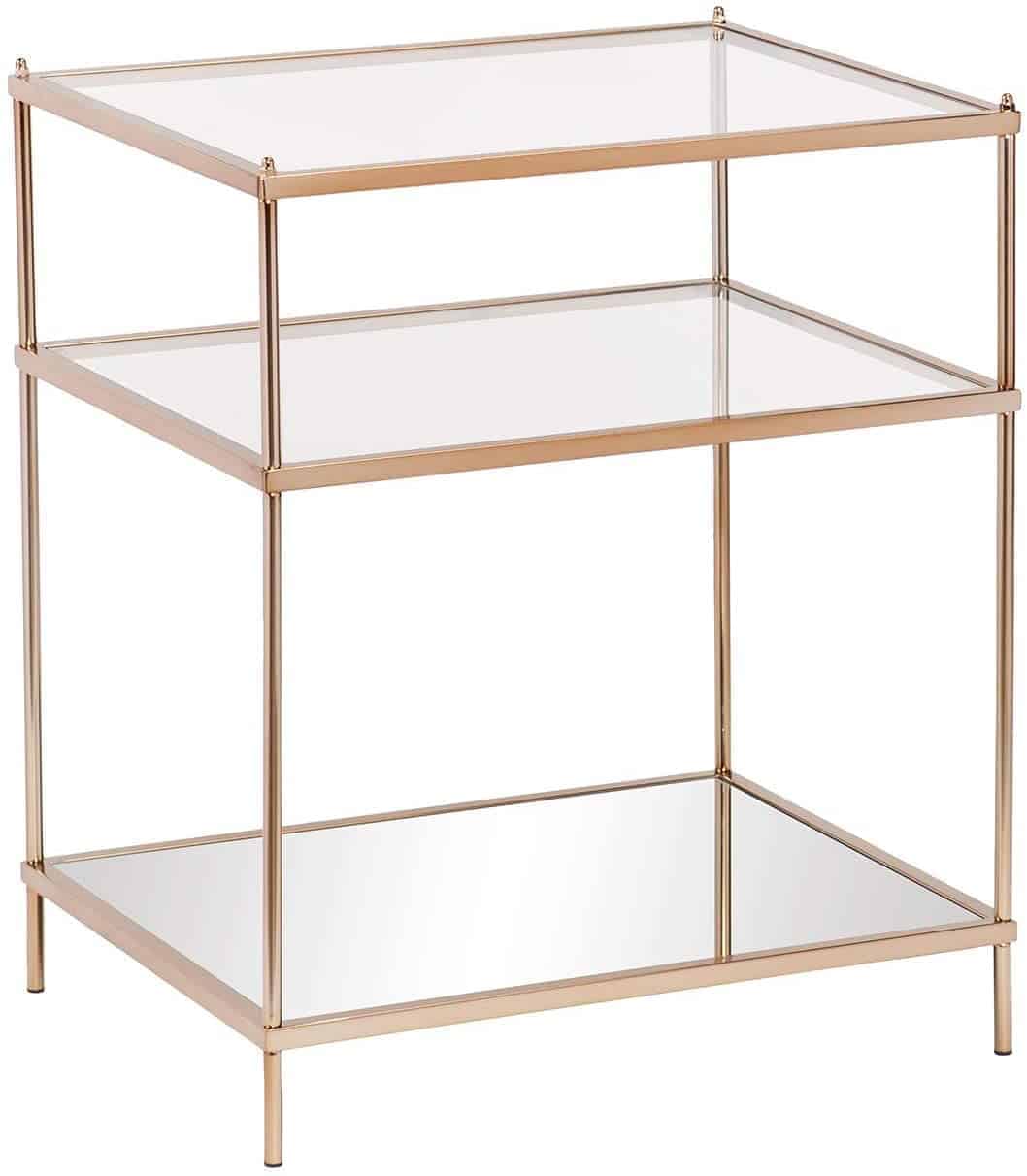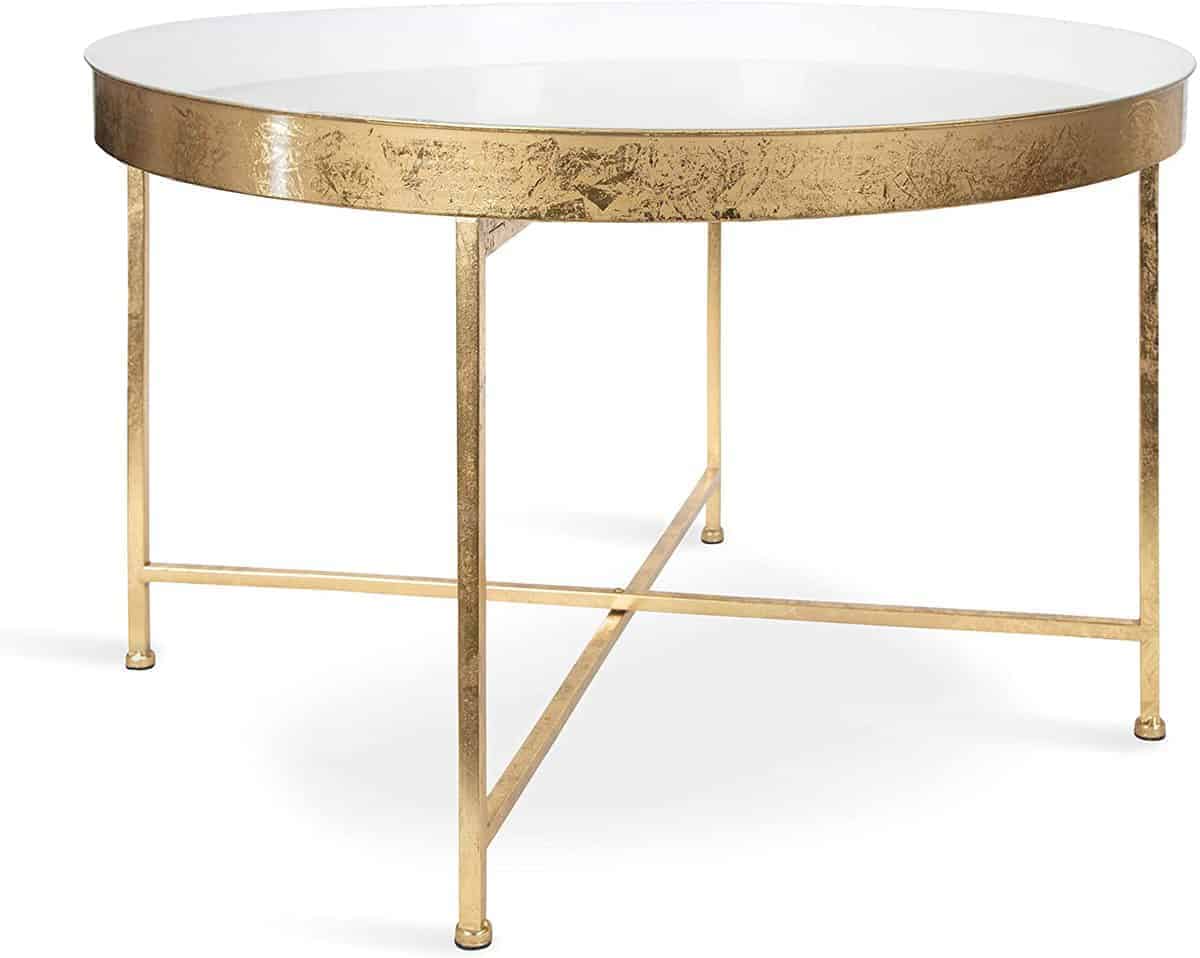 Hardware
And these are just fun! Without much effort, you can install these hooks that will blend into your modern coastal theme, while being mini statement pieces at the same time!
Accents
I love finding perfect accent pieces. These are the pieces that bring your whole modern coastal theme to life.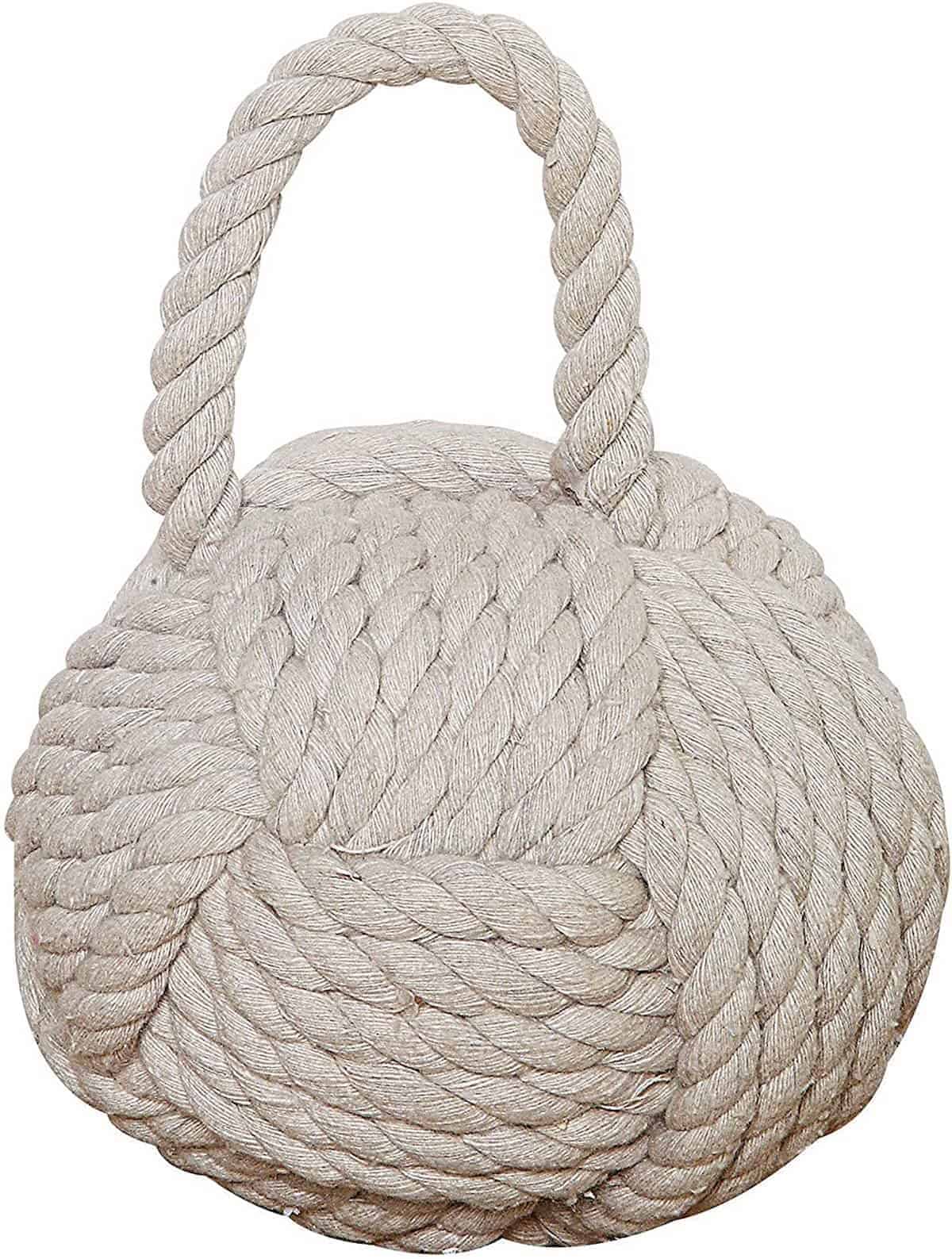 Art and Mirrors
Choose art that inspires you and reminds you to slow down. I love using organic shapes like the circle of the mirror that hints at the portholes on boats.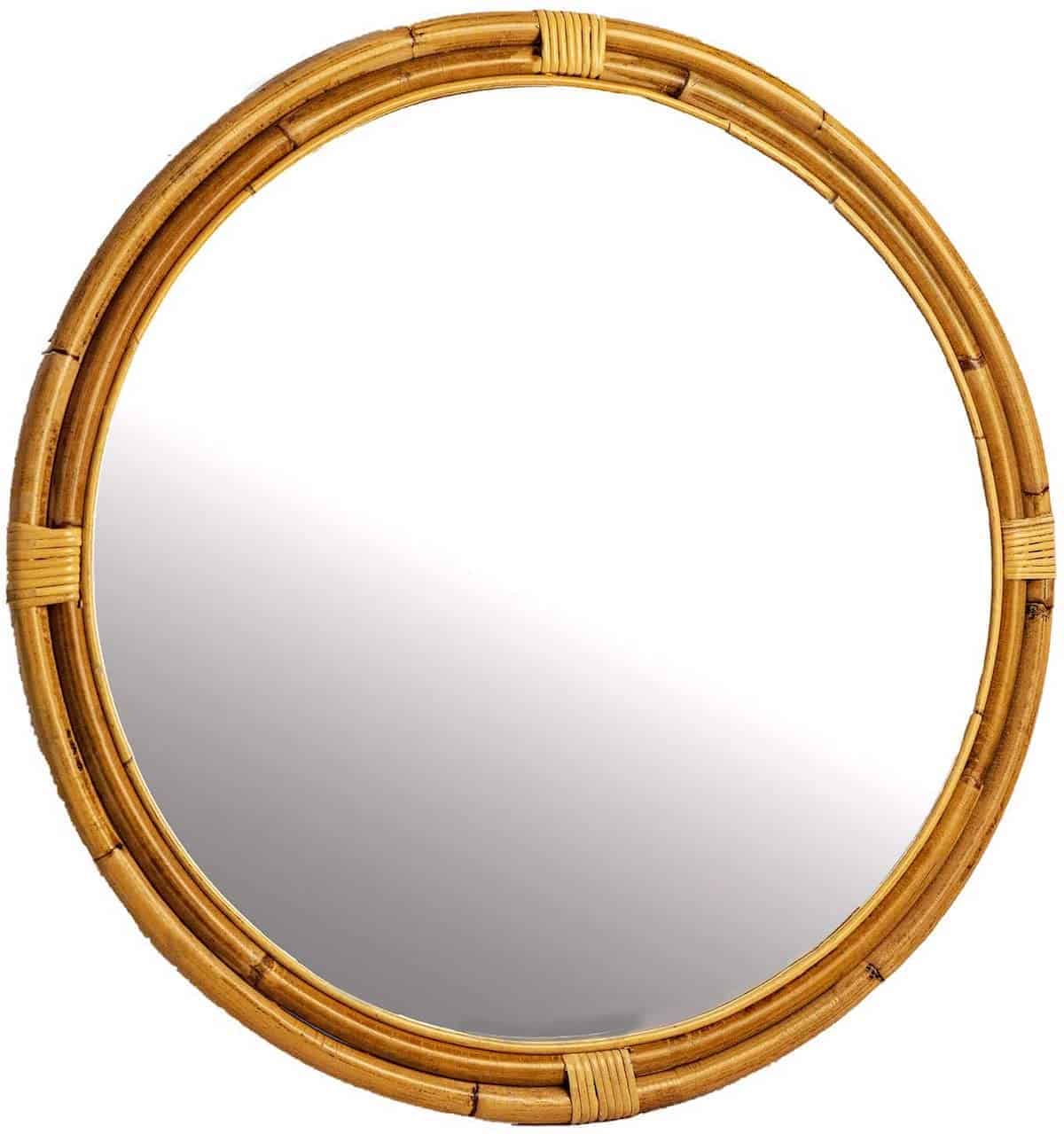 Read more about Rattan Mirrors in this comprehensive guide!
Accessories
Useful and necessary items can easily be incorporated into your coastal modern decor. Look for those natural elements and calming colors!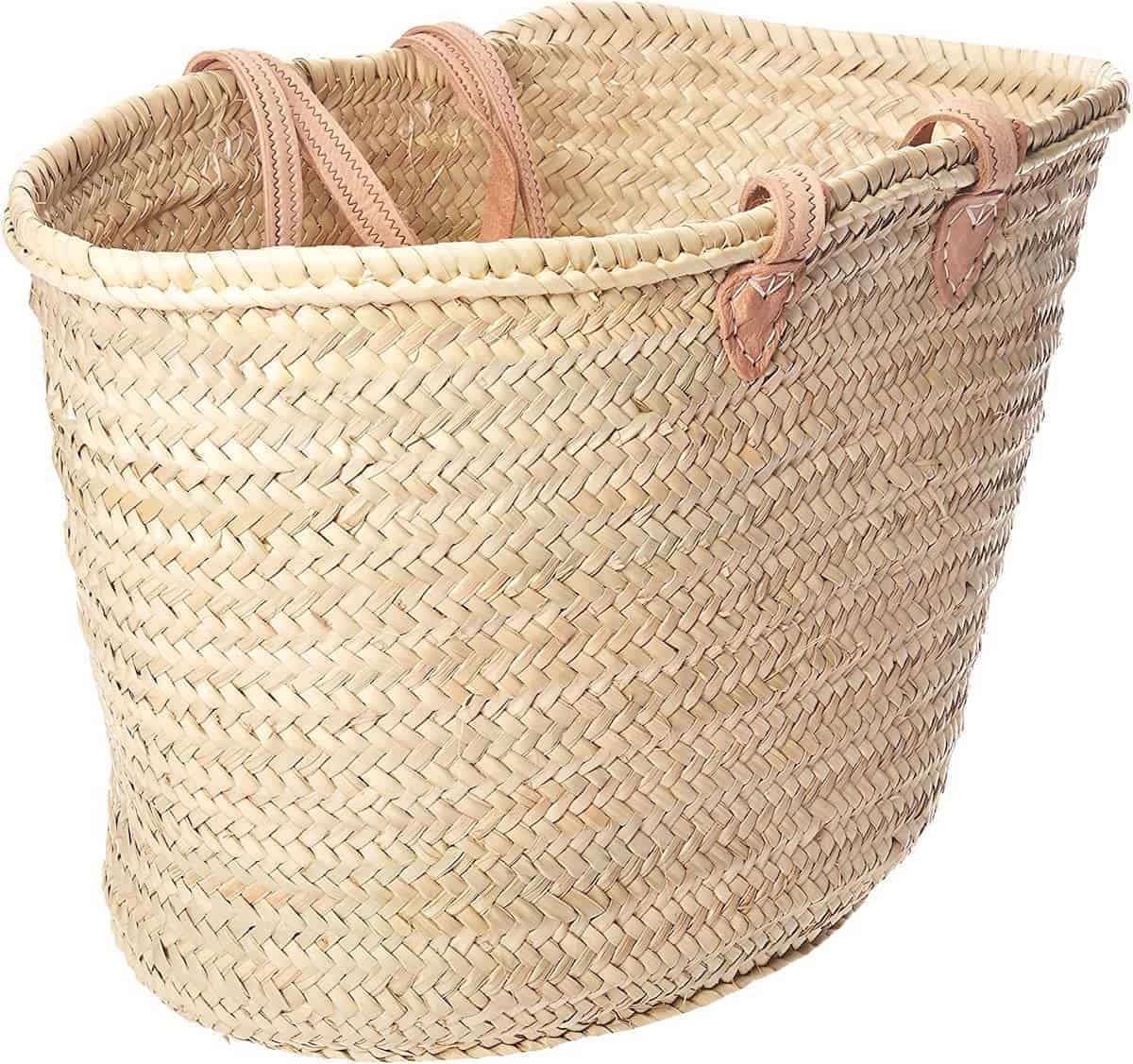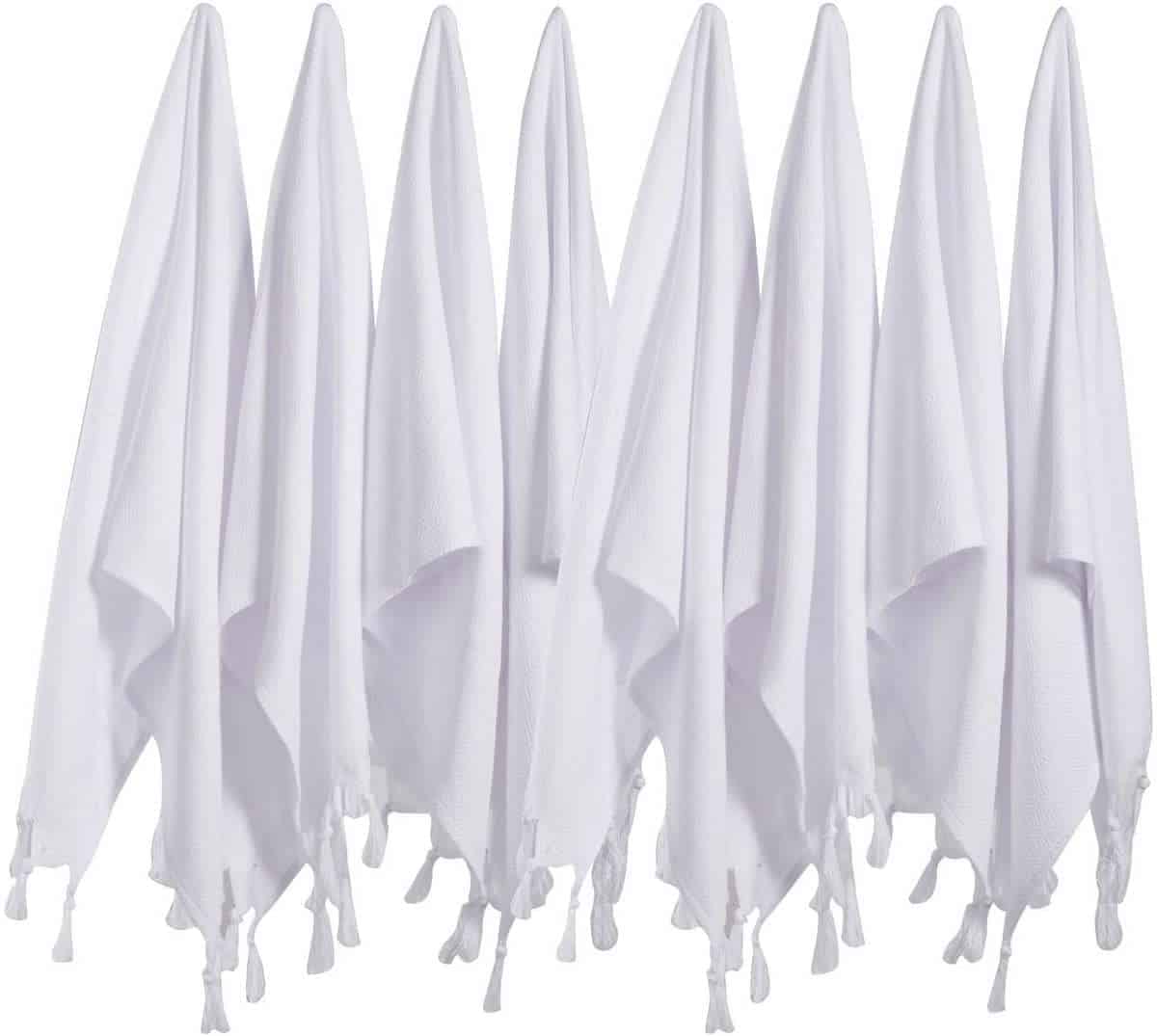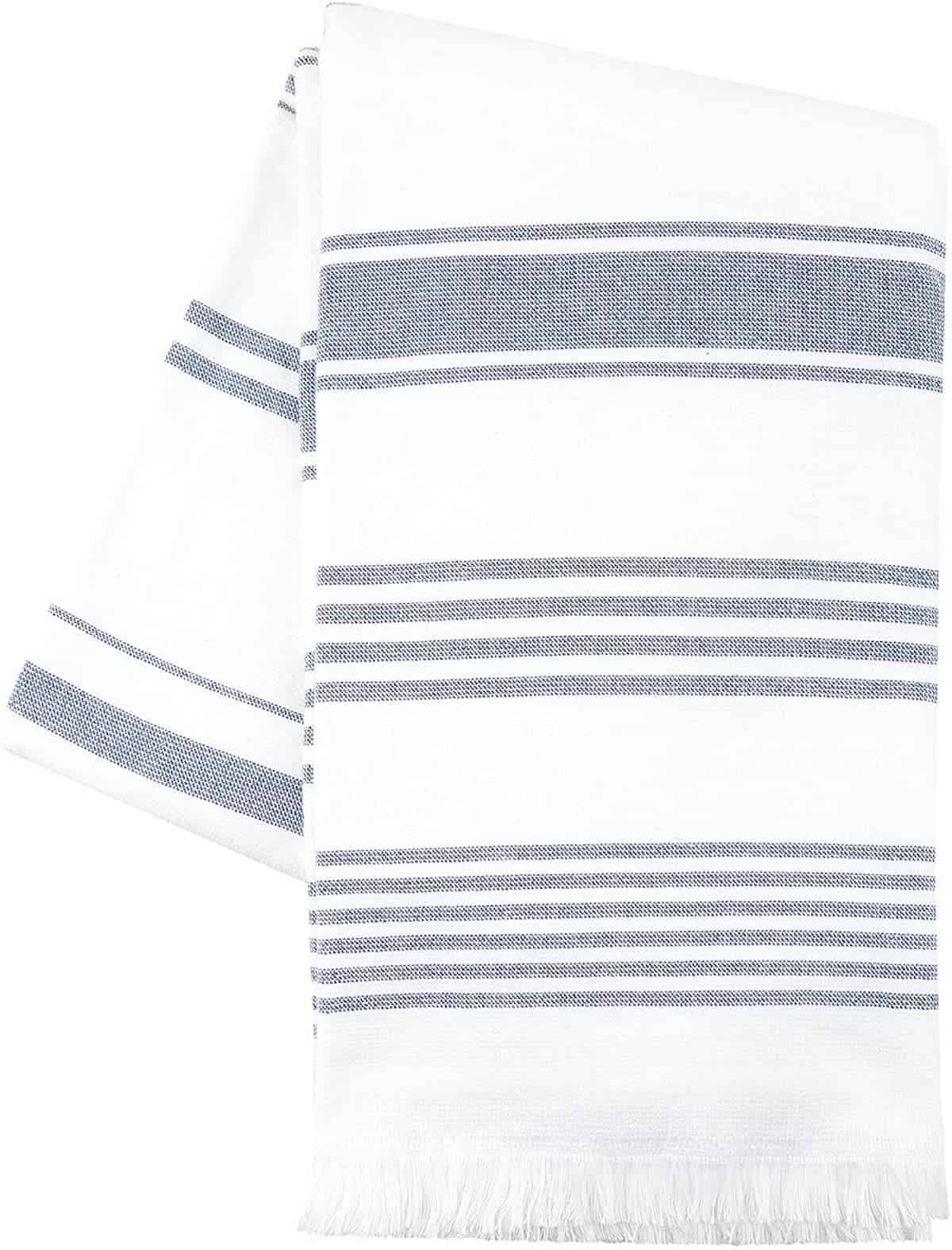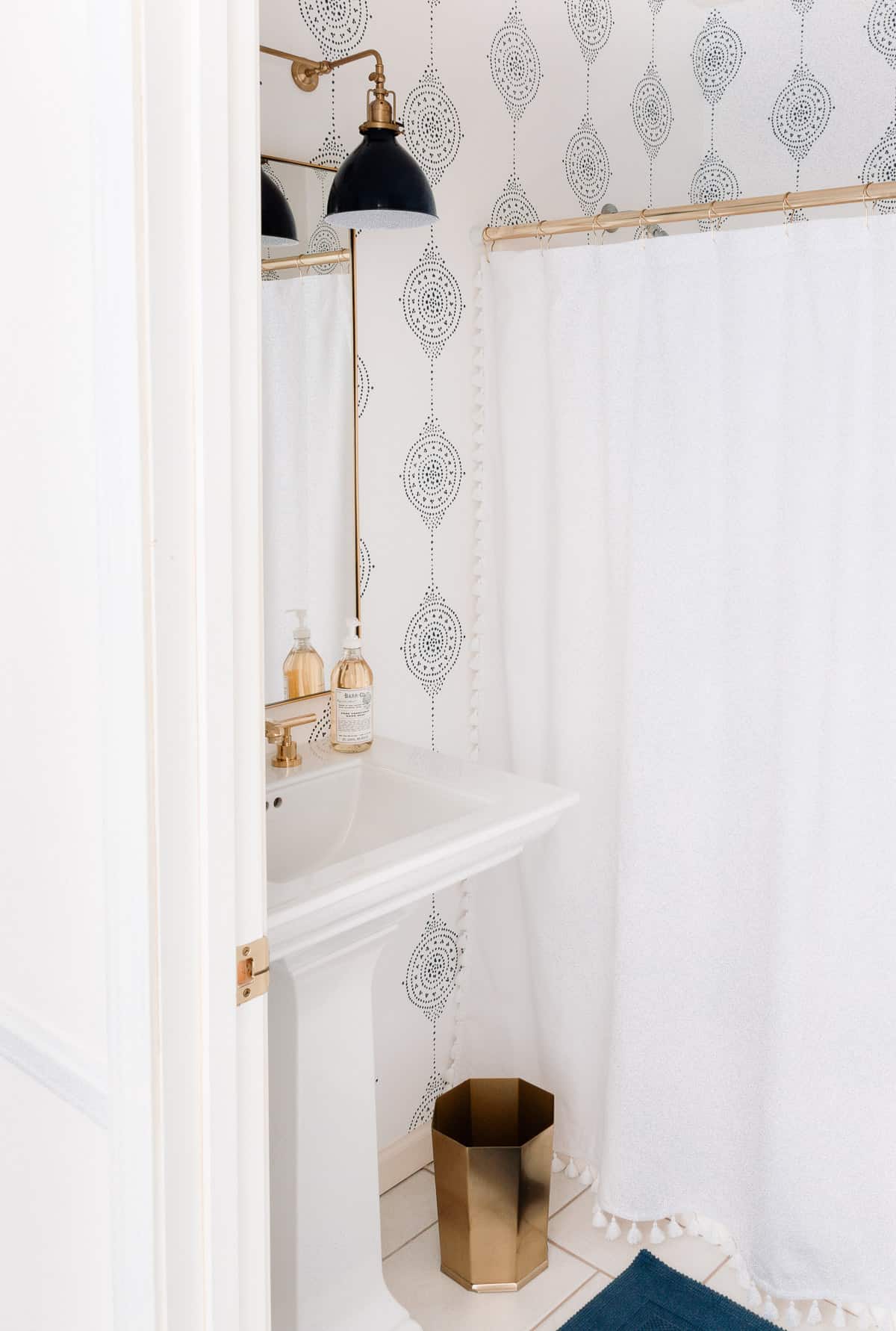 Once you've committed to pursuing a Coastal Modern design, you'll be amazed at all of the items you'll notice that would work perfectly in your home.
Remember, though, to set the mood with your sand and sea colors, metallic finishes, and natural weaves (like this Rattan Bed) and then sparingly add the final touches. And then sit back and enjoy the coastal vibe in your own home!
You can shop more of my favorite finds in my Amazon store including Coastal Modern home decor, Studio McGee style, organization supplies and more! Don't forget to follow to see when new items are added!
Looking for more lake house inspiration? Recently, we painted out Dutch door in a pretty soft blue – one of our favorite Coastal Blues.