Our Master Bedroom Reading Nook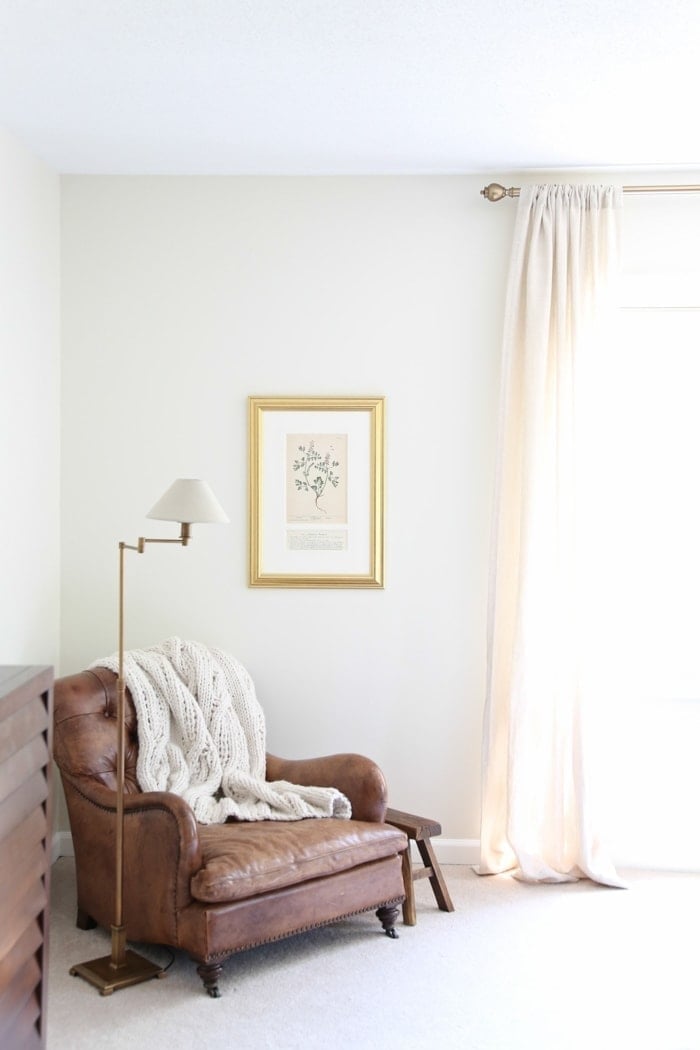 The past couple weeks we have been working on a lot of little projects that add up to a lot of happiness! I'm returning to my year of vignettes series with our master bedroom reading nook. Our bedroom is a large square that screamed for a reading nook. There was an empty corner begging me to add a chair, so I kindly obliged. I'll be honest, it's rare that I take time for myself to read, but given the amount of time we spend with the girls in our room getting ready for bedtime and Chris' passion for reading, I was happy to create a cozy nook we could all enjoy.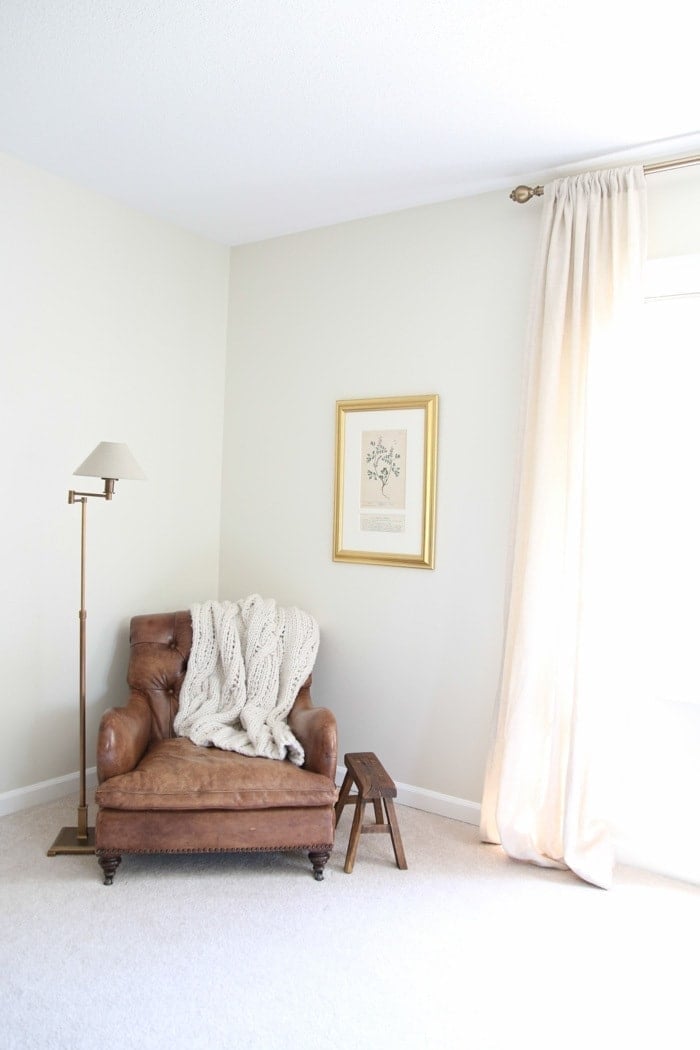 Leather chairs typically feel masculine, especially the club style I chose for our master bedroom, so I selected an English roll arm to give it a feminine touch and balanced it with my botanical art, given to me by Chris last year.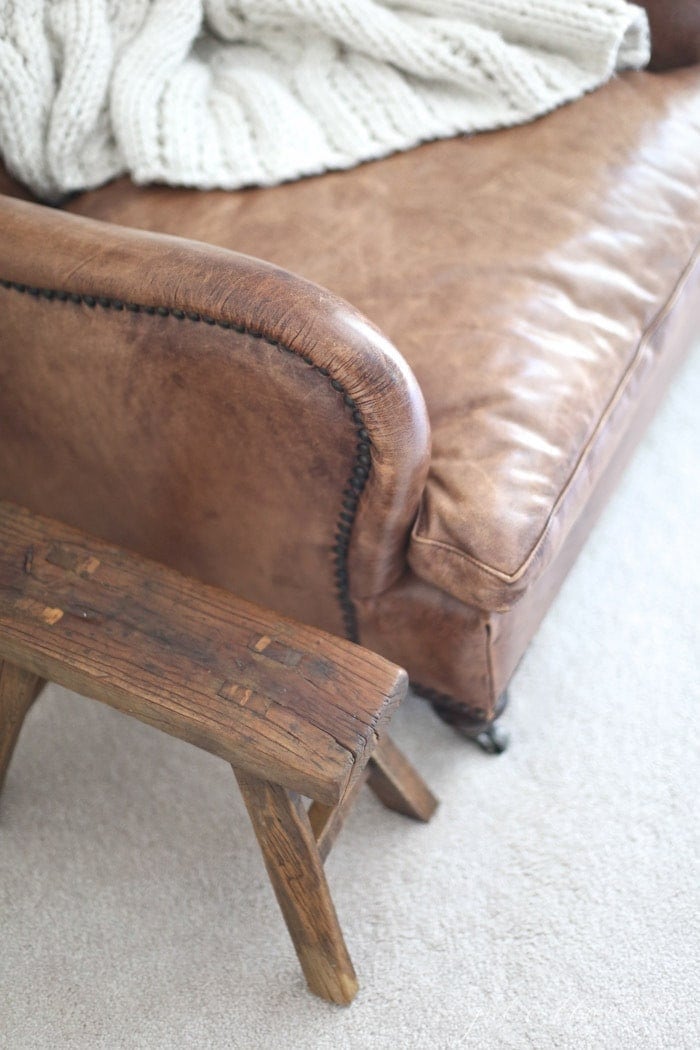 I also found a candlestick lamp with a swing arm that easily adjusts. It's simple, elegant and unassuming. I love adding various layers of lighting to a room to create ambience. We also have a beautiful gold lamp for the bedside table and a soft brass chandelier in addition to a refreshing amount of natural light. It creates a gorgeous glow without casting shadows.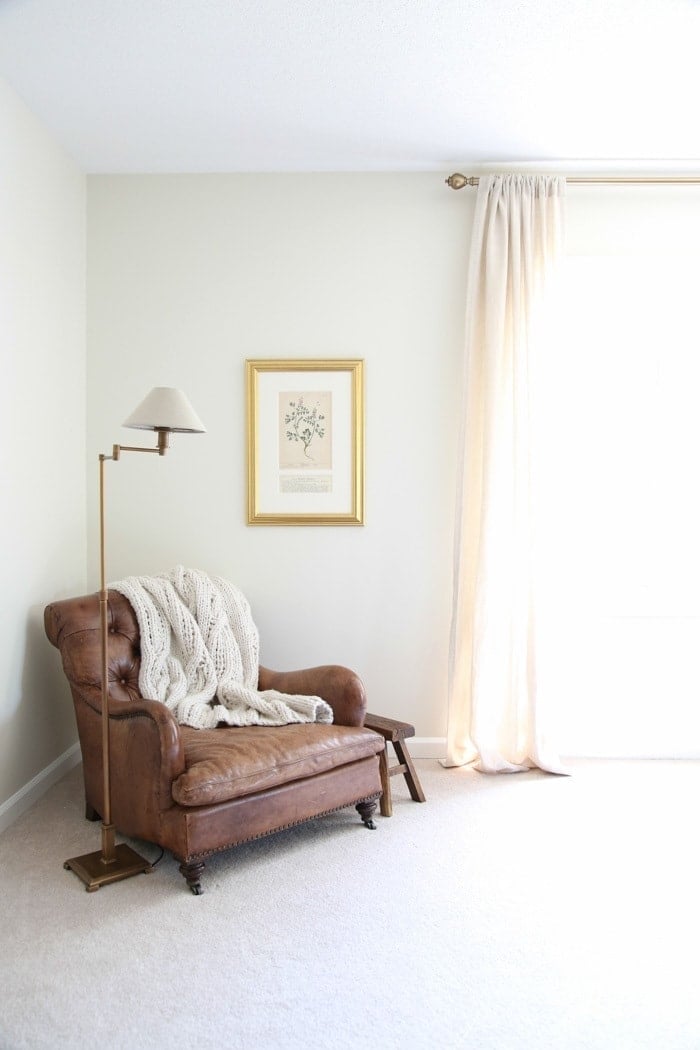 It feels great to complete another "project", even if it is just a little reading nook! Follow along on Instagram with #yearofvignettes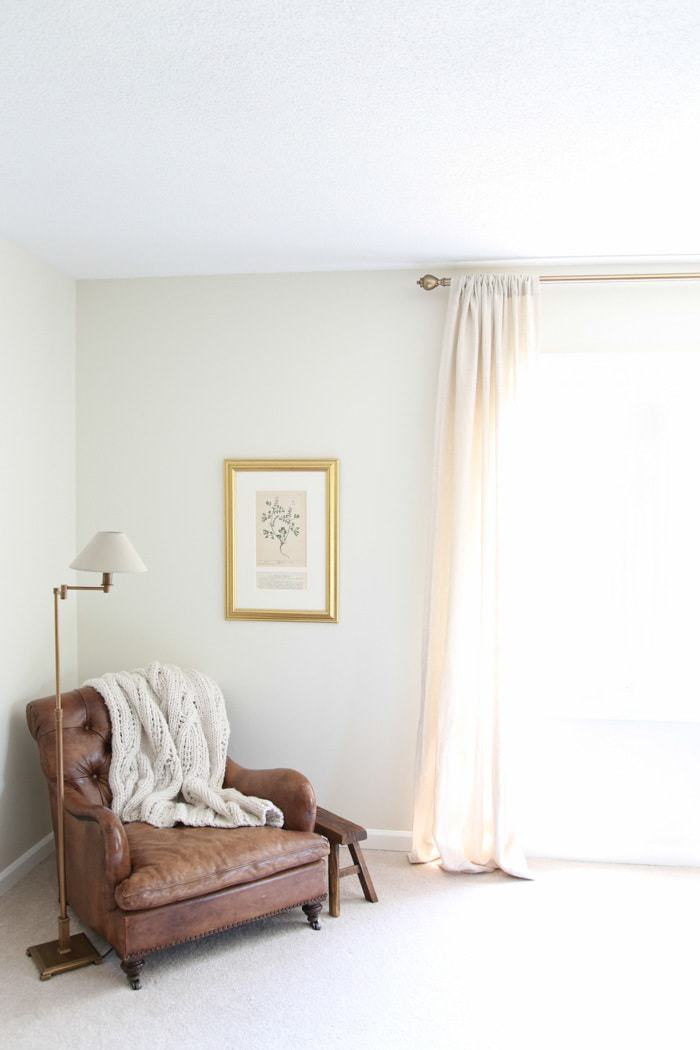 Oh, and let's not talk about our ceilings for a while, okay?
SHOP THIS POST:
[show_shopthepost_widget id="802660″]