How To Create A Vacation Vibe At Home
Get my favorite ideas for living at home as though you're on vacation all year long! Tips and tricks to create a calm, soothing oasis that feels like your favorite luxury hotel. Create your own private getaway, a space that is a calm and relaxing to retreat.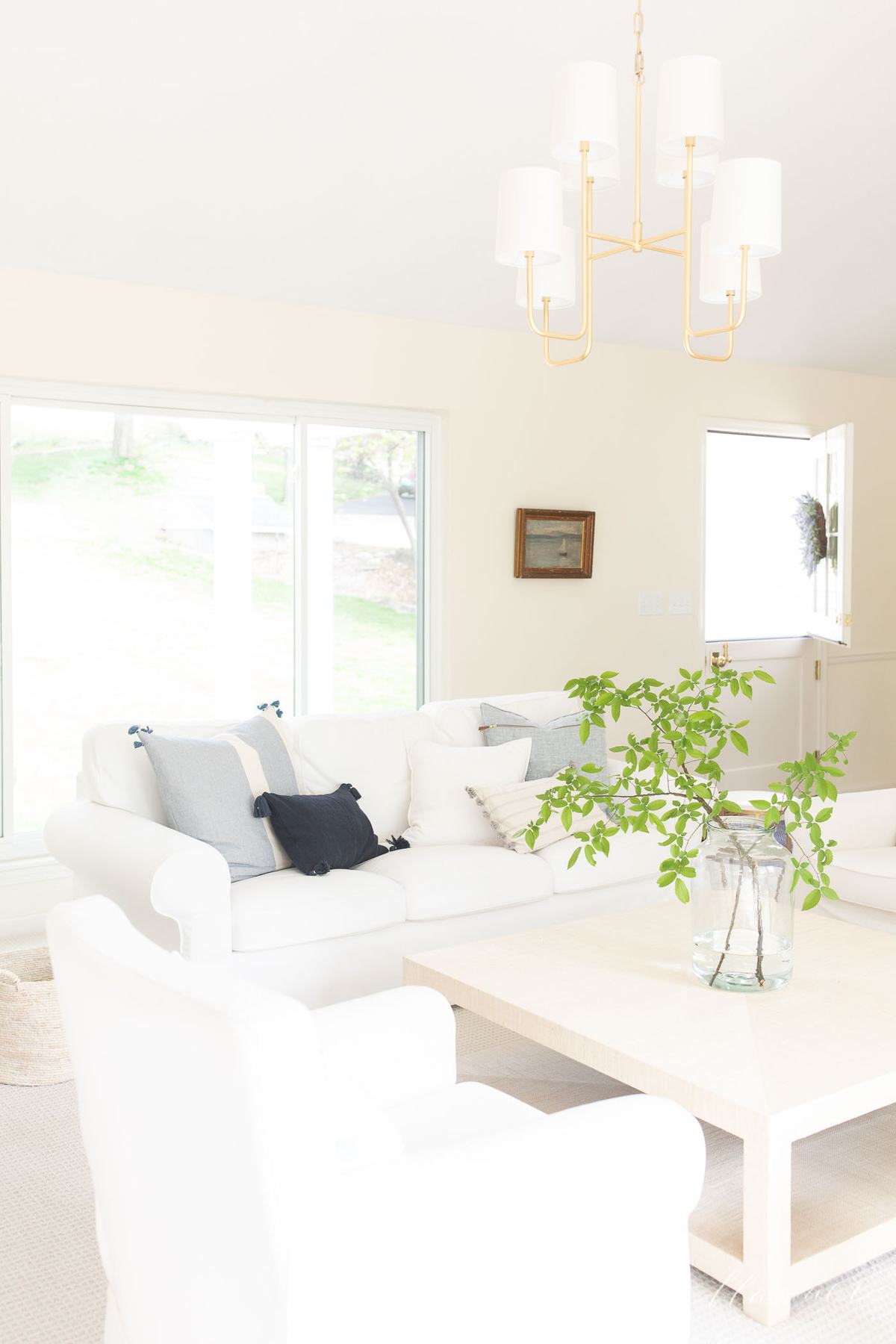 One of the best parts of vacationing is the calm, soothing feeling of your accommodations, right? Why not recreate that feeling in your own home?
I love sharing simple lifestyle and decorating ideas with my readers. Looking for inspiration? Start here! Check out 20+ ways to start Living a Simple Life, 10 ways to add character to a new home, 10 steps to create an outdoor living room, and 15 of the BEST home organizing tips.
I'm going to show you how to create the getaway you're missing right in your own home! Vacation vibes, coming your way… make yourself a cocktail and create that hotel at home.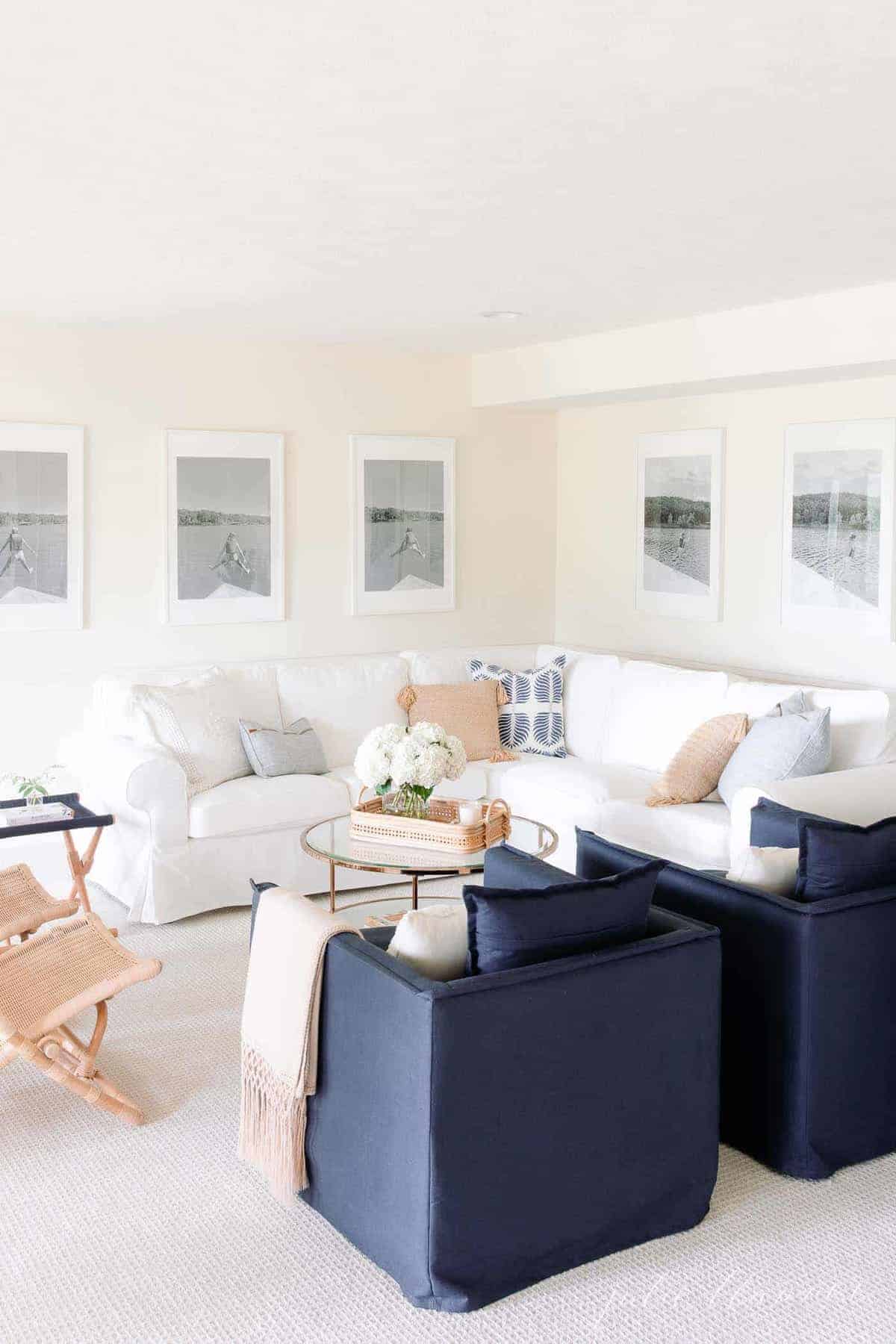 Cool Calm and Collected
First thing's first! If you've been reading this blog for long, you probably already know what I'm going to say.
That's right…the first thing you need to do if you want to create true serenity in your life is de-clutter. This is the most important thing you can do to help create an atmosphere that is serene, calm and relaxing at home.
When you take the less is more approach, both you and your home inevitably feel relaxed.
You know that feeling that you get when you're on vacation? The one where you instantly forget your to-do lists and you (literally) leave your worries at the door?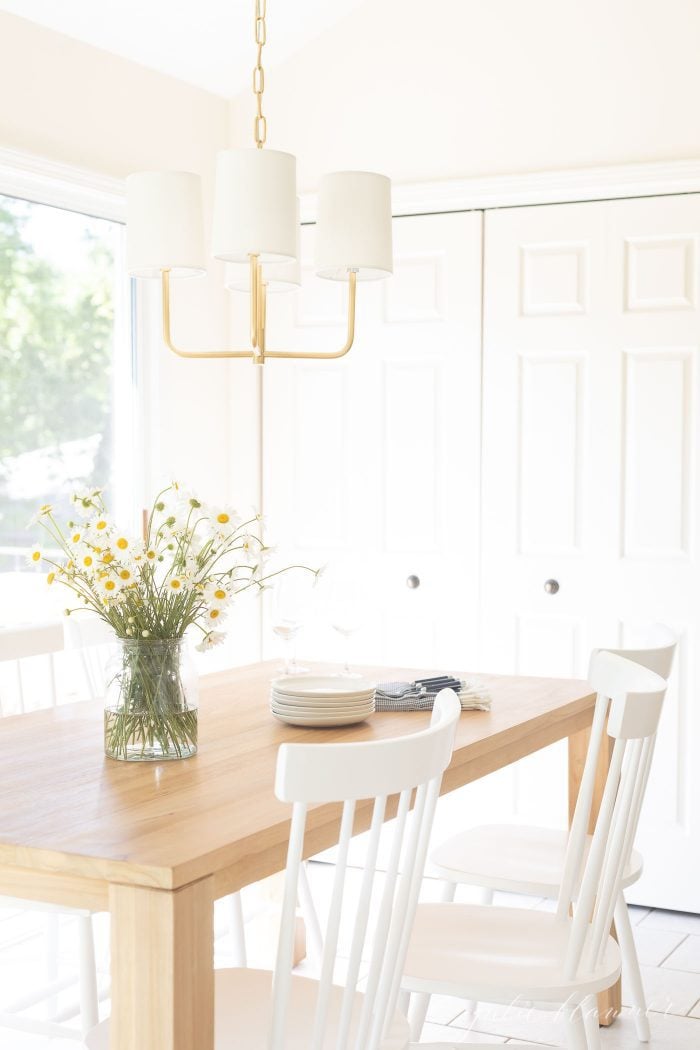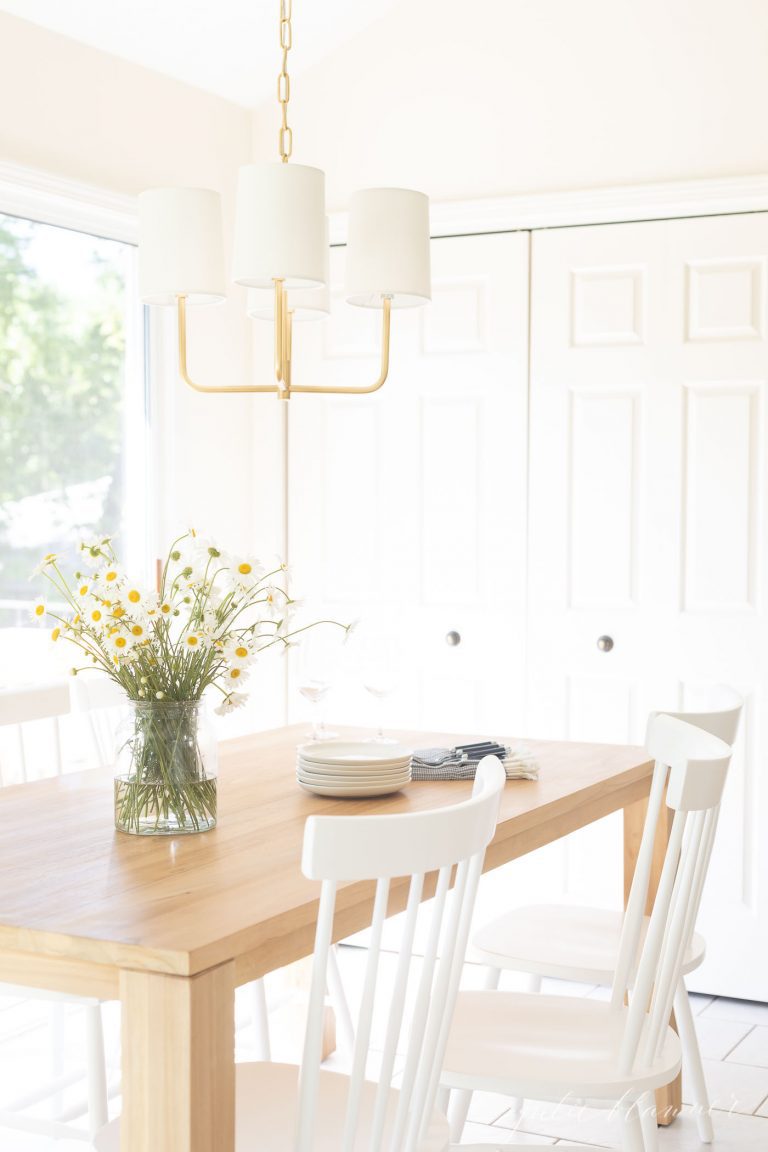 Simplifying your spaces is key. This doesn't necessarily mean you need to organize your entire home overnight. If that's overwhelming, start small!
Here's a few of my best tips for decluttering your home and organizing a space to help bring you a sense of calm. You'll be living your best vacation-inspired life before you know it!
Creating a Hotel at Home
One of the things that I always notice in hotels is that the storage and organization is on point. That's because many items do double duty! benches become luggage racks, desks become a place to eat your room service dinner!
Another great way to embrace this less-is-more uber calm lifestyle is to select items that multi-task. For example, I love folding stools! They can be used as a side table, a place to kick your feet up, extra seating in a pinch and as a luggage rack!
You can even use these folding stools indoors and out! These sling chairs work really well indoors and out as well!
The more versatile, the better! We do this throughout our home so that it doesn't become consumed with "stuff".
You don't have to spend much money to create the upscale feeling of your favorite luxury hotel. In fact, I've got all the tips you need right here. Create the look of luxury for so much less!

Did you know that I have a Facebook group dedicated to the art of a STEAL? That's right! Simple Steals is where I share my favorite shopping steals and deals – you'll find incredible bargains on clothes, home decor, and so much more!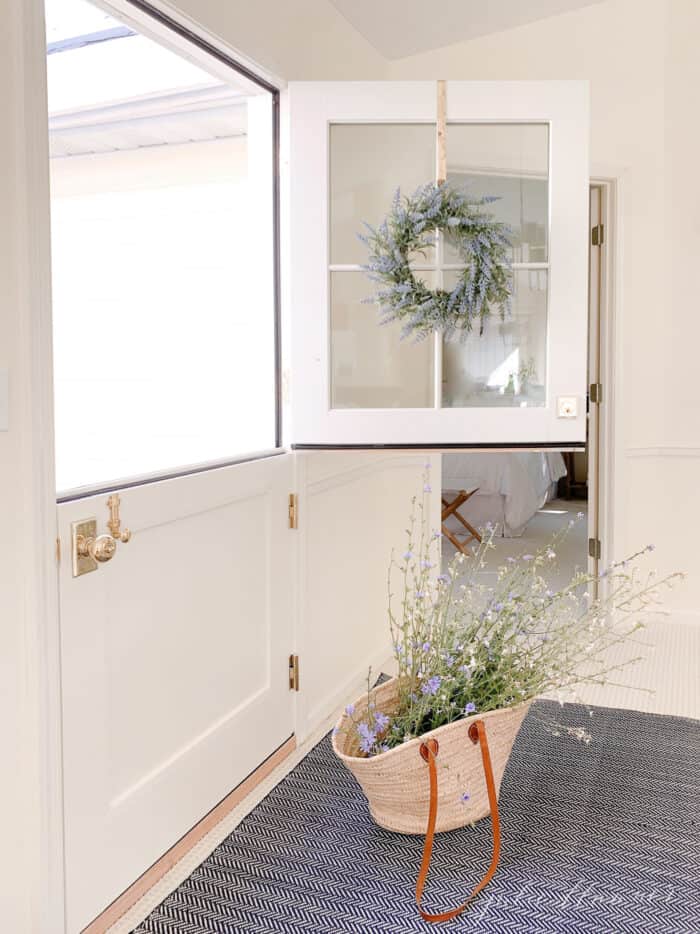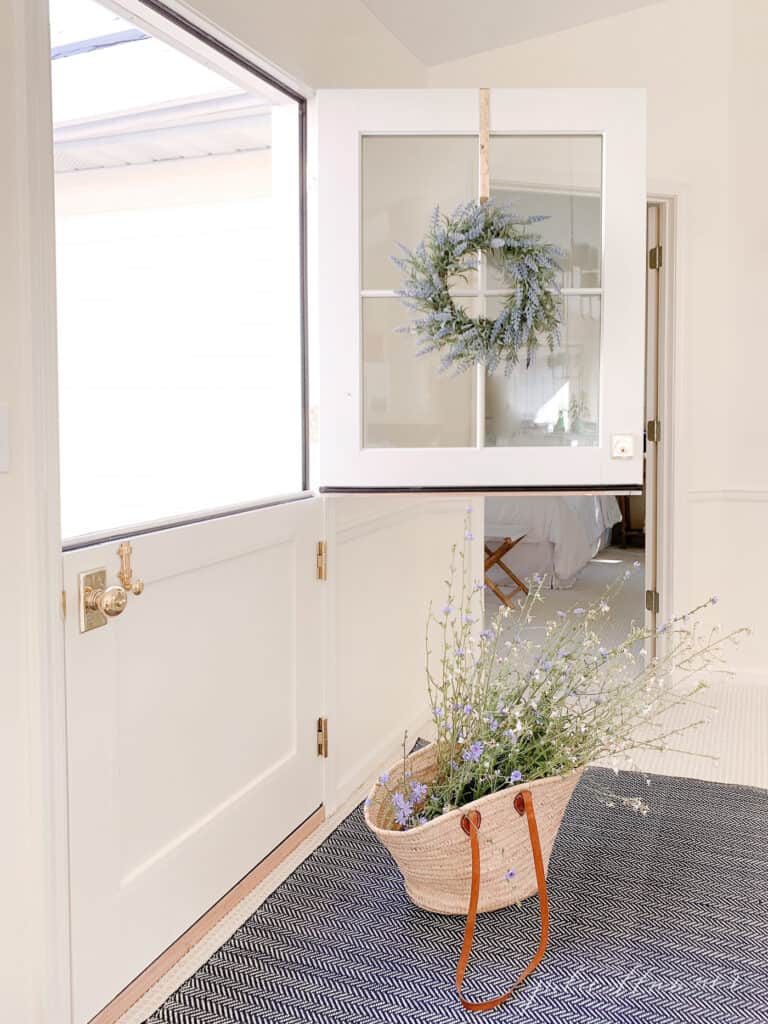 Choose Paint For A Serene Backdrop full of Vacation Vibes
There's a particular reason that I gravitate towards soft, neutral paint colors in my home. They simply make me feel a certain kind of calm, and it's the only way I am truly at ease.
I love the serene, warm feeling it creates and quite simply, my brain needs that feeling in order to operate at full speed!
Luckily, I have spent a lot of time perfecting my favorite paint colors in order to make your paint decisions easier! You can see a great example of a soothing paint color in our spa bath.
Paint Tips For Your Home
Get tips for painting your home, including the best colors, styles, and brands to use!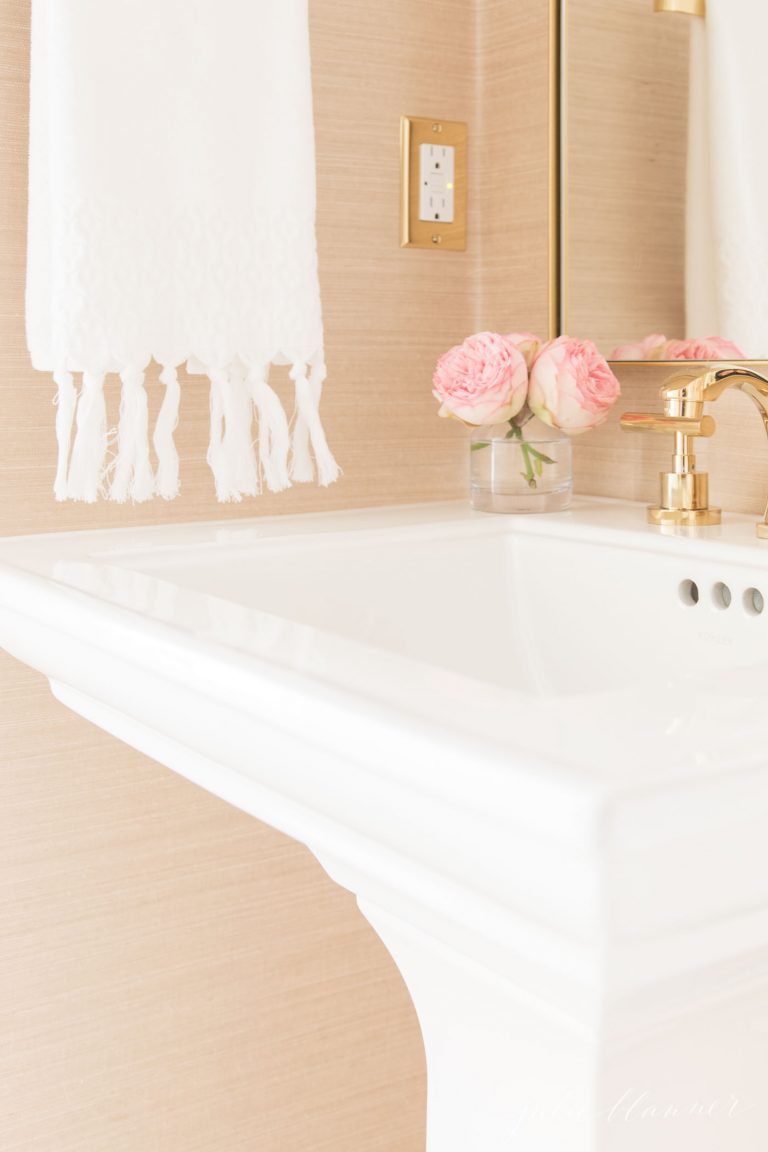 In lieu of paint, you can also integrate the refined tropical vibes of grasscloth wallpaper to add texture and make your home feel like a getaway.
Luxury Living In Your Own Home
You can also start small by accessorizing to capture the vacation vibes you crave. A few accessories can make a big impact!
For example, this beautiful tray makes a great centerpiece when paired with a vase, your plates, linens and flatware.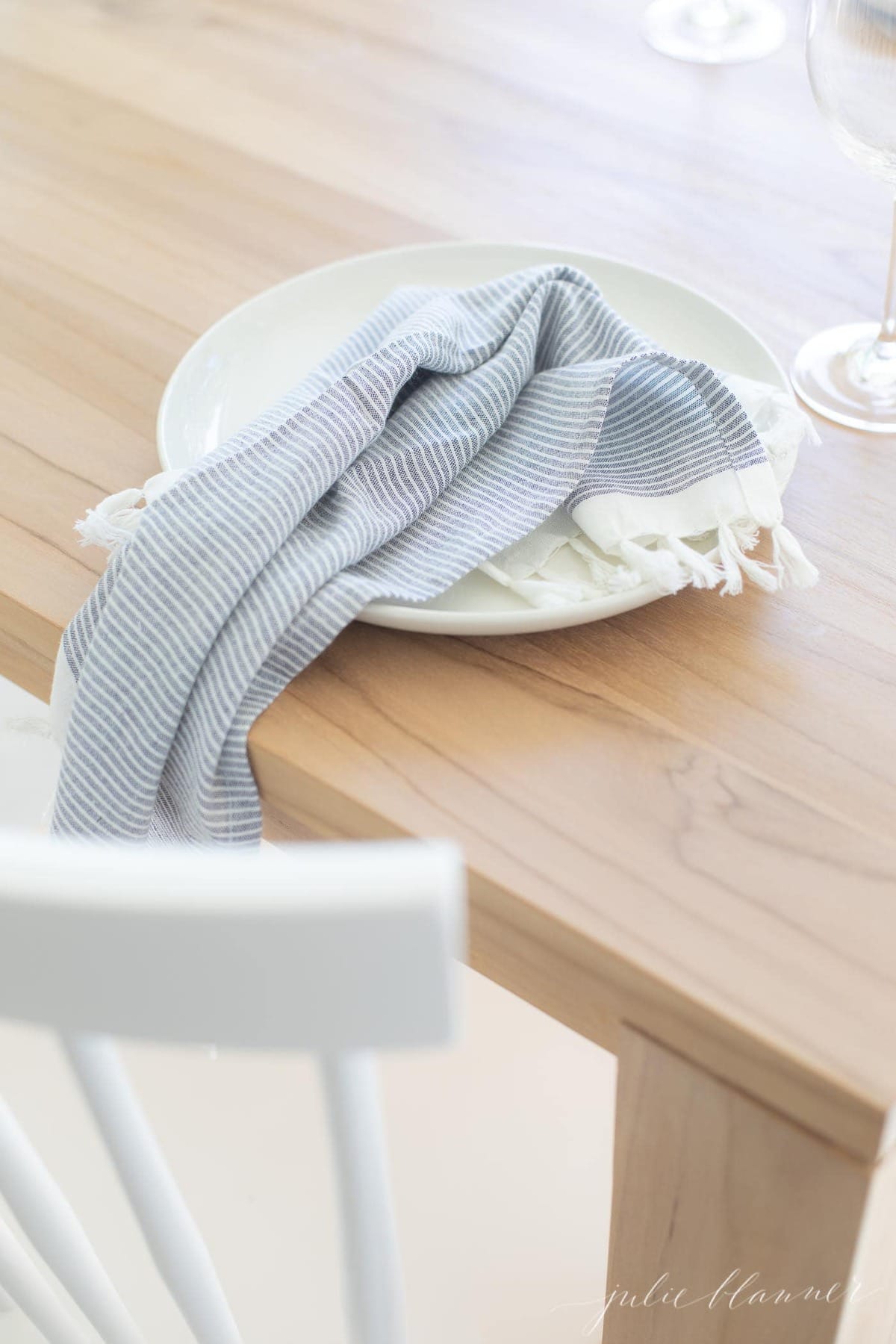 A few tassel napkins offer a lot of laid back style for minimal investment. Again, using the less is more approach, these beach towels double as a picnic blanket or outdoor throw!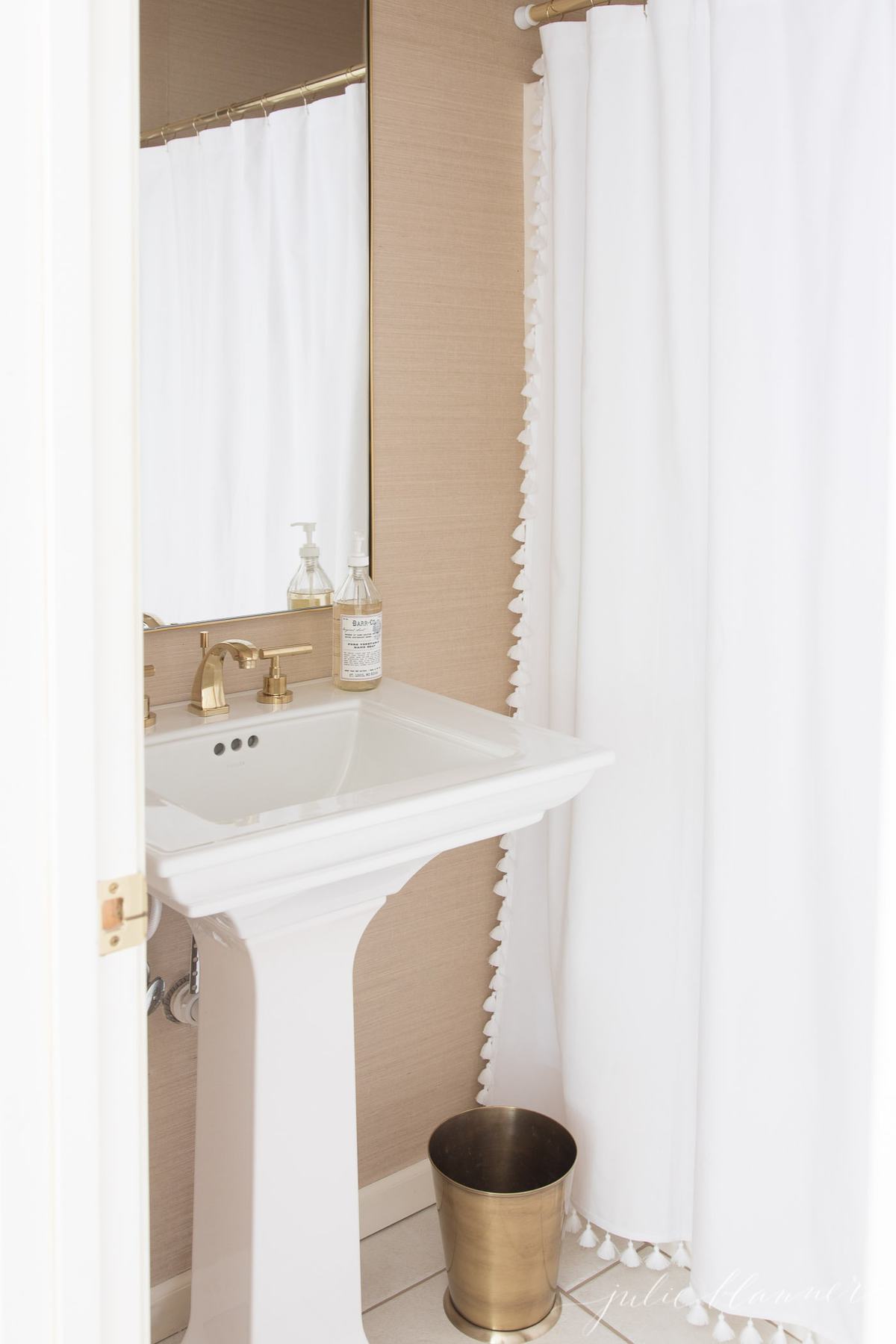 Think big – this tassel shower curtain made a big impact in our small hall bath!
Consider what decor elements you love at your favorite hotels. Is it the soft or dramatic lighting? The spectacular amenities in the bathroom or spa?
Whatever it is, let's bring that feeling home with us! Need some inspiration? Check out the photos of the beautiful Baha Mar resort in the Bahamas.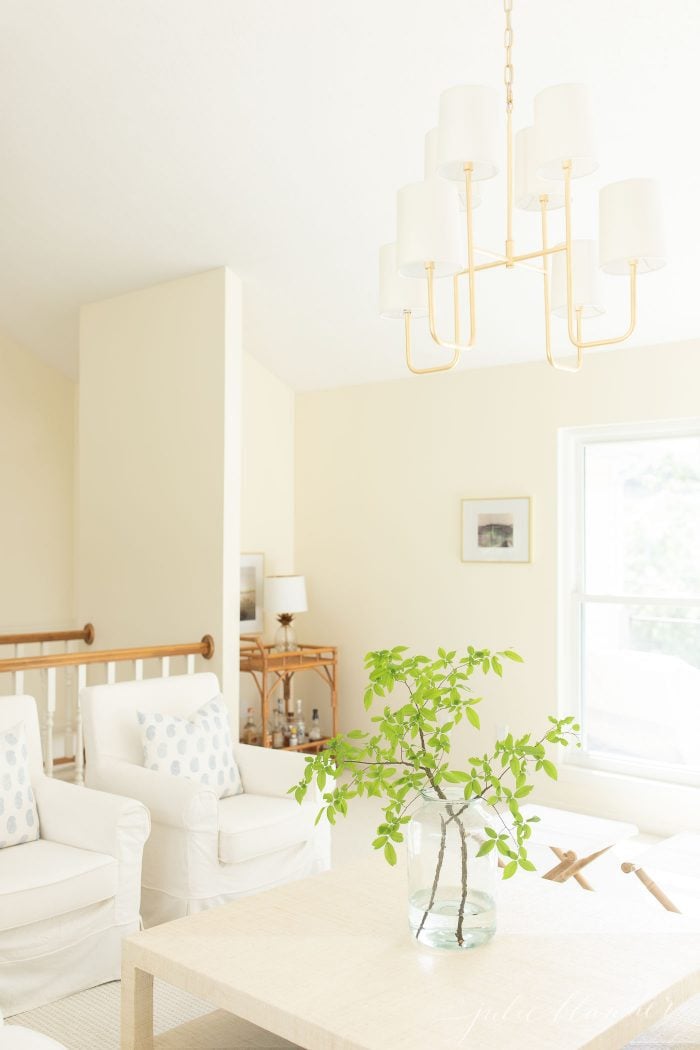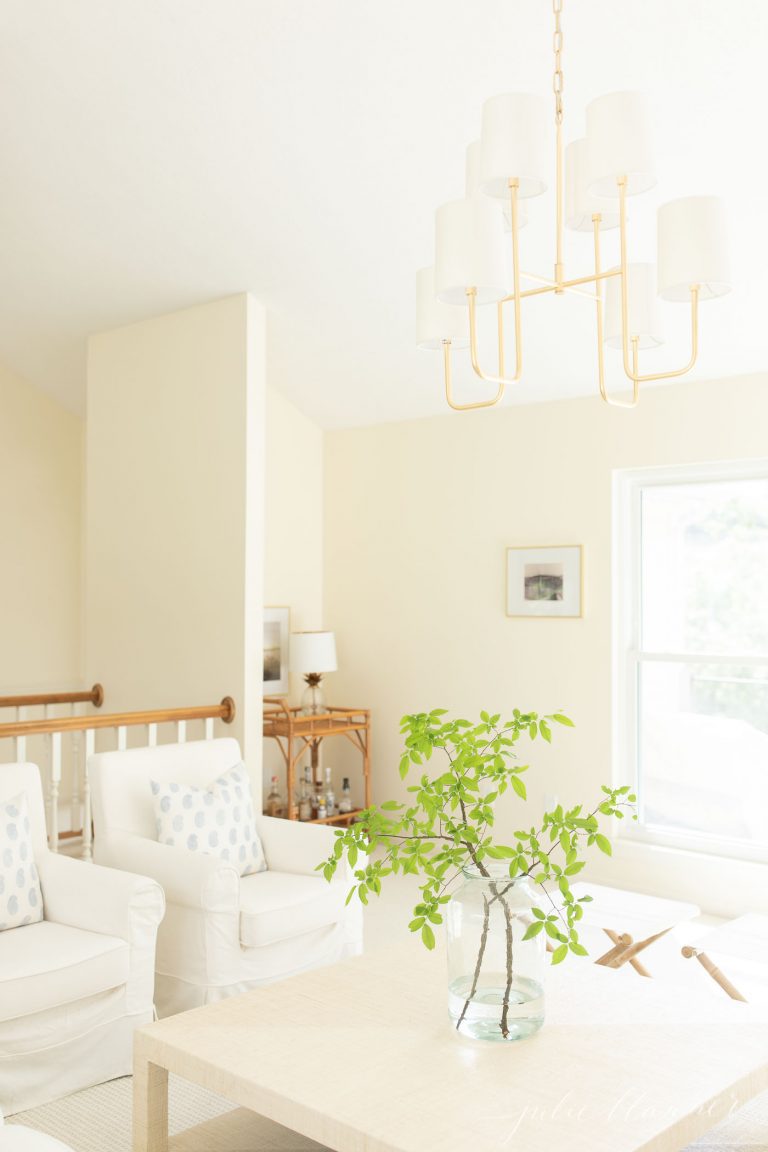 Our lake cottage lighting is inspired by my favorite modern resort vacation memories, and I love bringing the feel of a spa into our baths and beyond!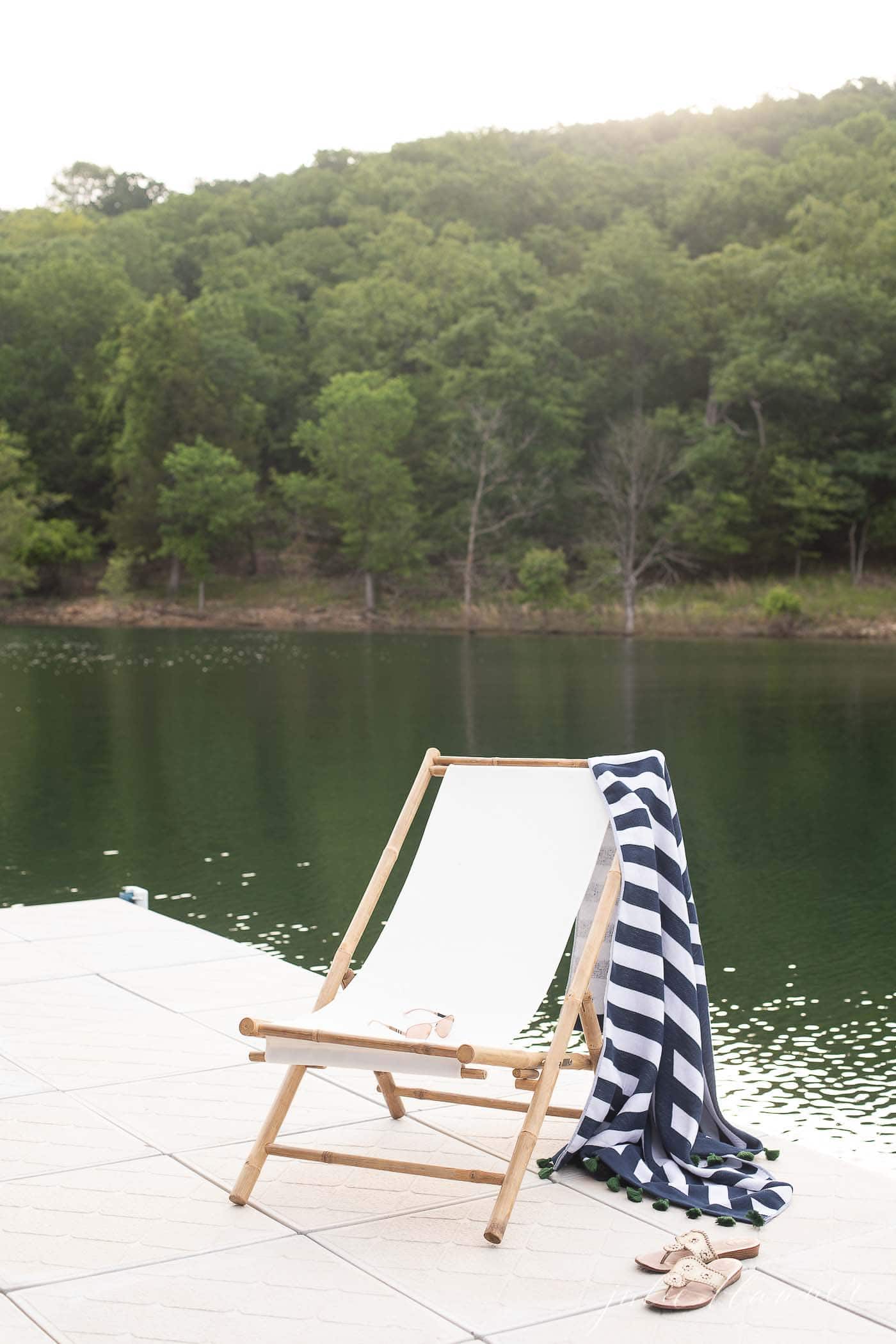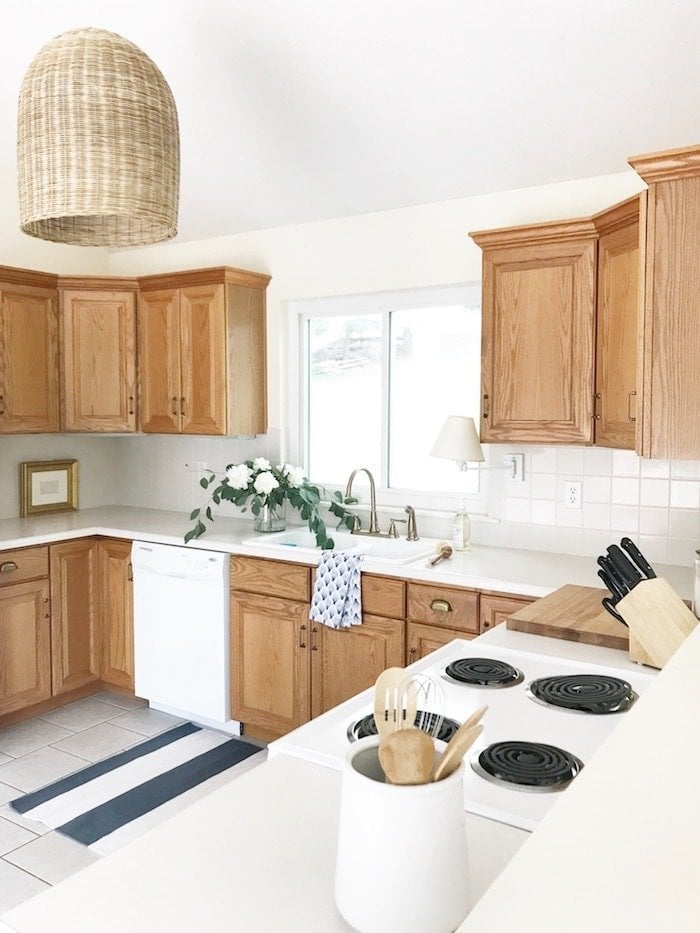 We did little more than add a Santa Barbara Pendant and striped rug to make our kitchen feel lighter, brighter and more like a destination.
Creating An Outdoor Retreat At Home
I think this is one of the most important things to consider. No matter where you like to vacation, it's likely that spending times outdoors is a large focus of any resort.
While we can't always bring the golf course, mountains, beach, or pool home with us, we can try to create small spaces that capture that feeling.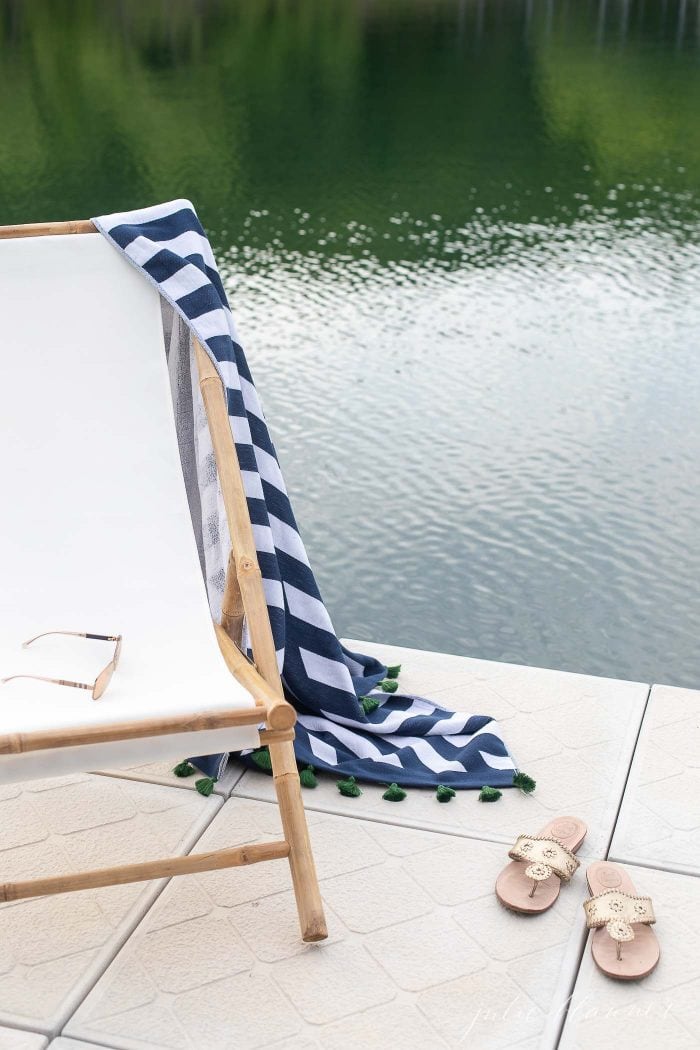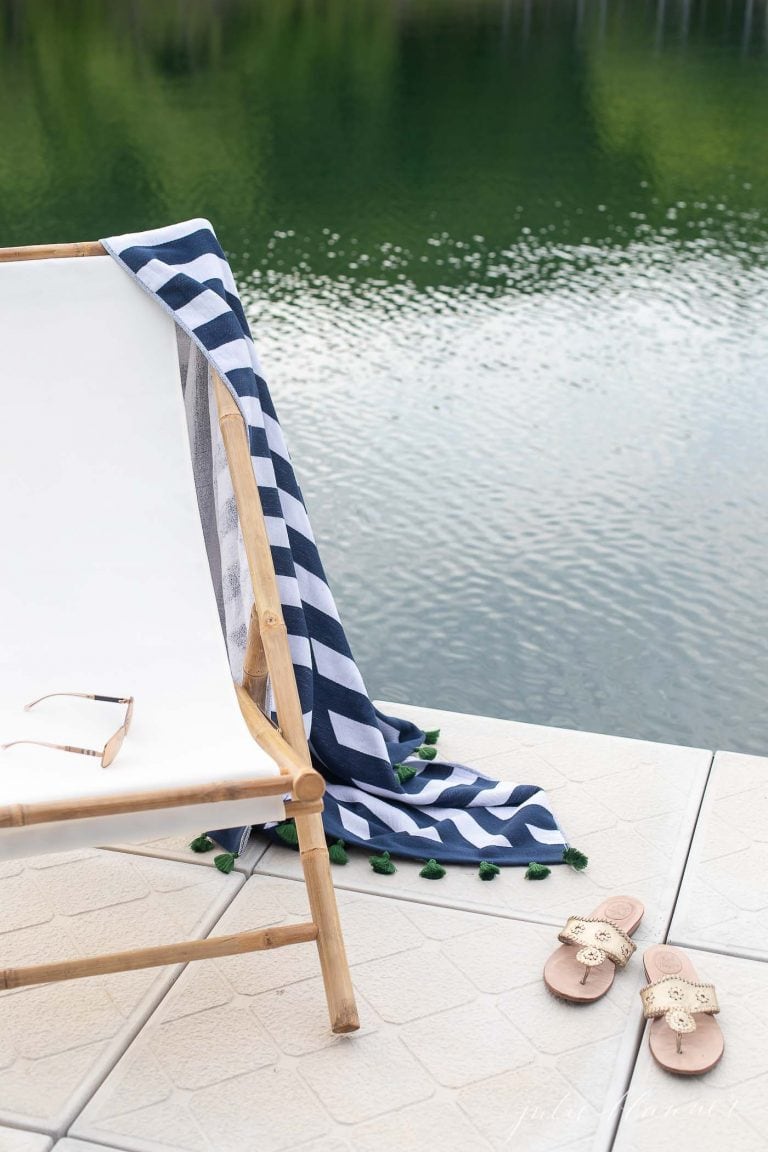 Do you enjoy outdoor dining on your vacations? Relaxing in a comfy chair by the pool or beach? Sitting at a quaint little bistro table to sip your coffee and cocktails?
Whatever it is that you enjoyed about your most recent trip, try to replicate that feeling at home.
That's what we did in our lake home. We added comfy, relaxing chairs to a simple outdoor space where we can enjoy the view. And in our St. Louis home, we turned an old screened porch into an outdoor dining room!
It's so easy to bring that vacation vibe home with you! Check out these adorable options.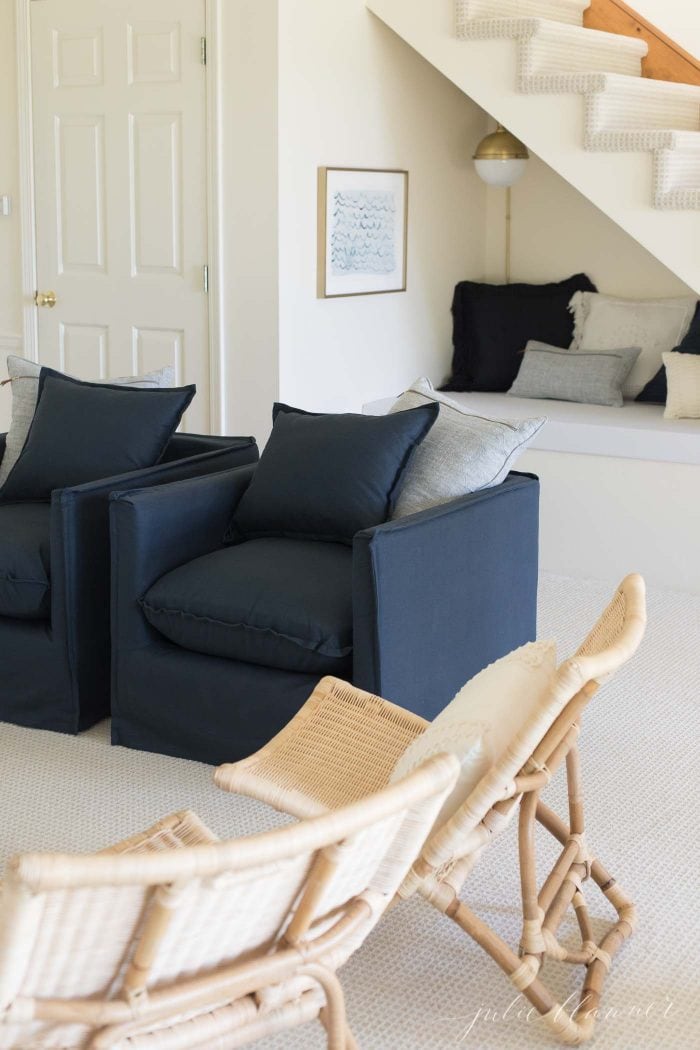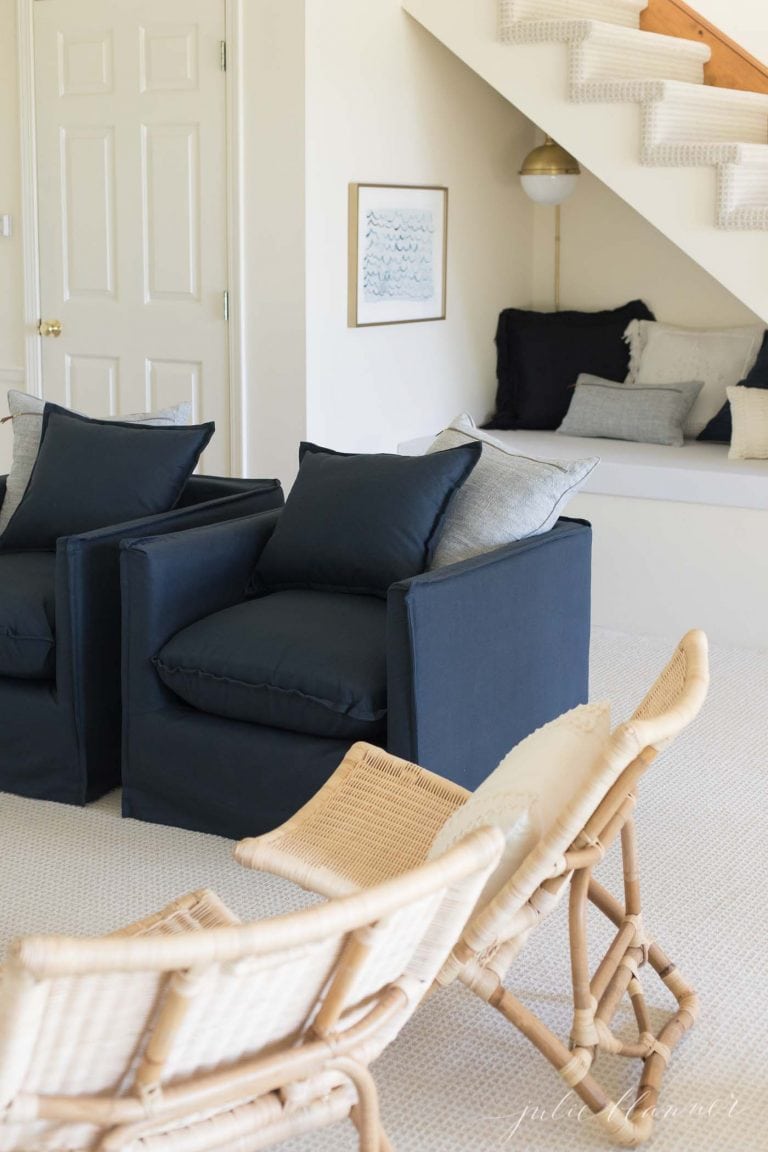 How To Create A Warm Welcome For Overnight Guests
Another important area in your home to consider is creating a welcoming space for guests (or let's be honest…yourself).
While it's not always possible to allocate an entire room for a guest retreat, you can try to create the relaxing feeling of a hotel room anywhere in your home.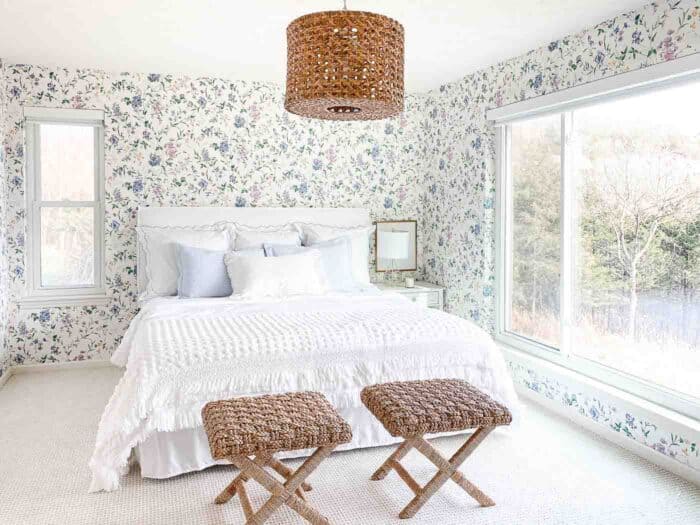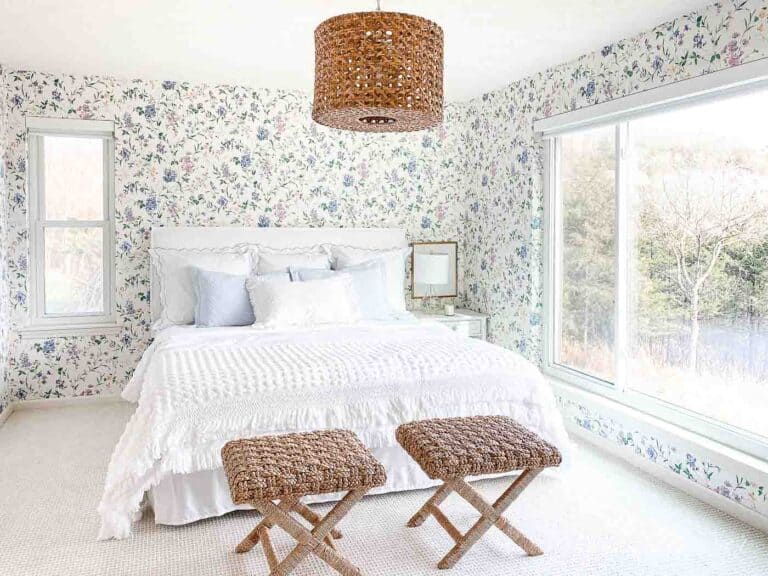 How to Create a Welcoming Guest Retreat
My favorite tips for creating a luxurious, warm welcome for your overnight guests. Get tips for creating a serene space even in the smallest nooks of your home. Learn how to feel like you're on vacation in your own home!
Luxury Bedding Essentials for a Hotel at Home
I like to live with a varied selection of high and low elements throughout our home. A few key purchases can truly elevate your spaces and give you the luxurious feel of a hotel room that you crave.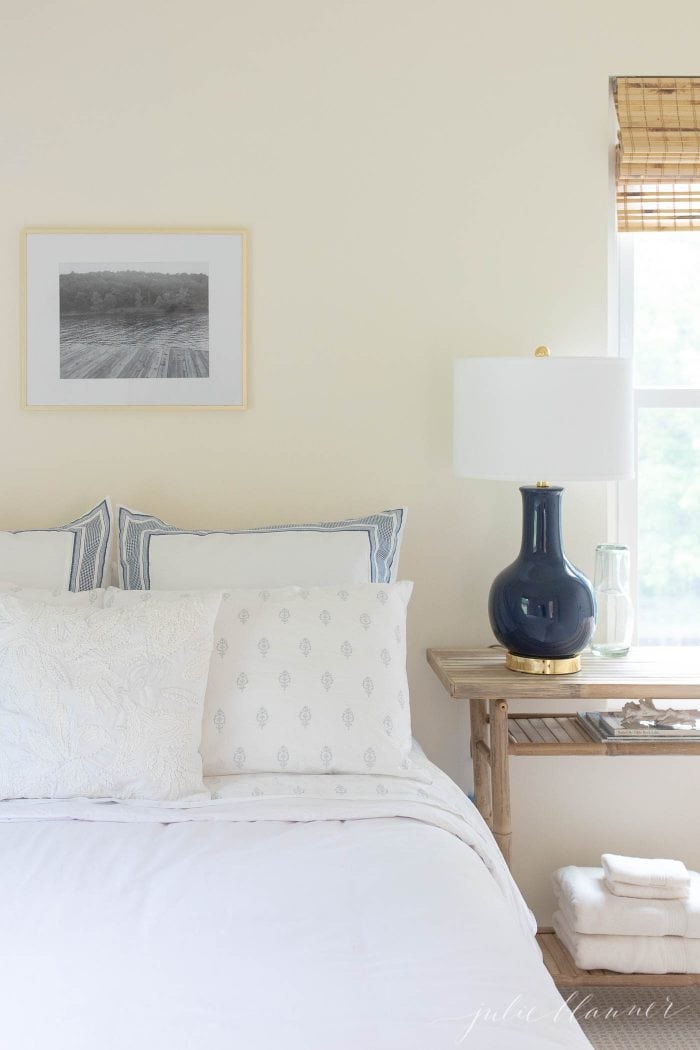 Can't afford all new bedding? Splurge on affordable new sheets! Or, simply freshen up your current duvet with new shams.
You'll be amazed at the difference this makes in the feel of your entire room! A few of my best bedding tips:
Think luxurious, high-end hotel thoughts with soft fabrics. A few easy suggestions:
Real Vacation Vibes: Adding Greenery To Your Home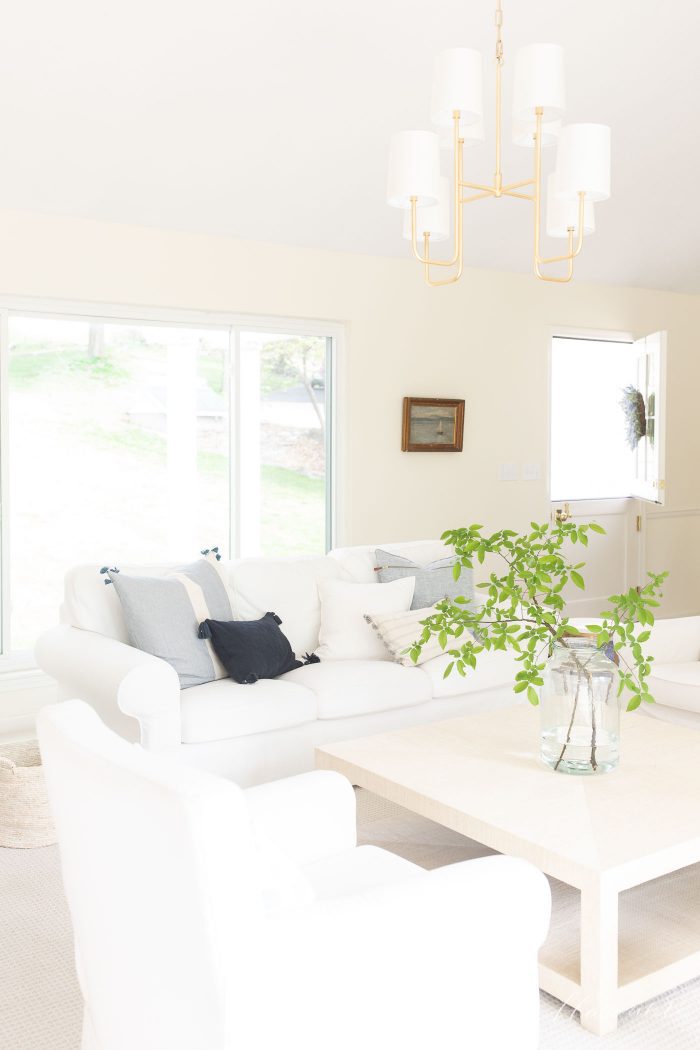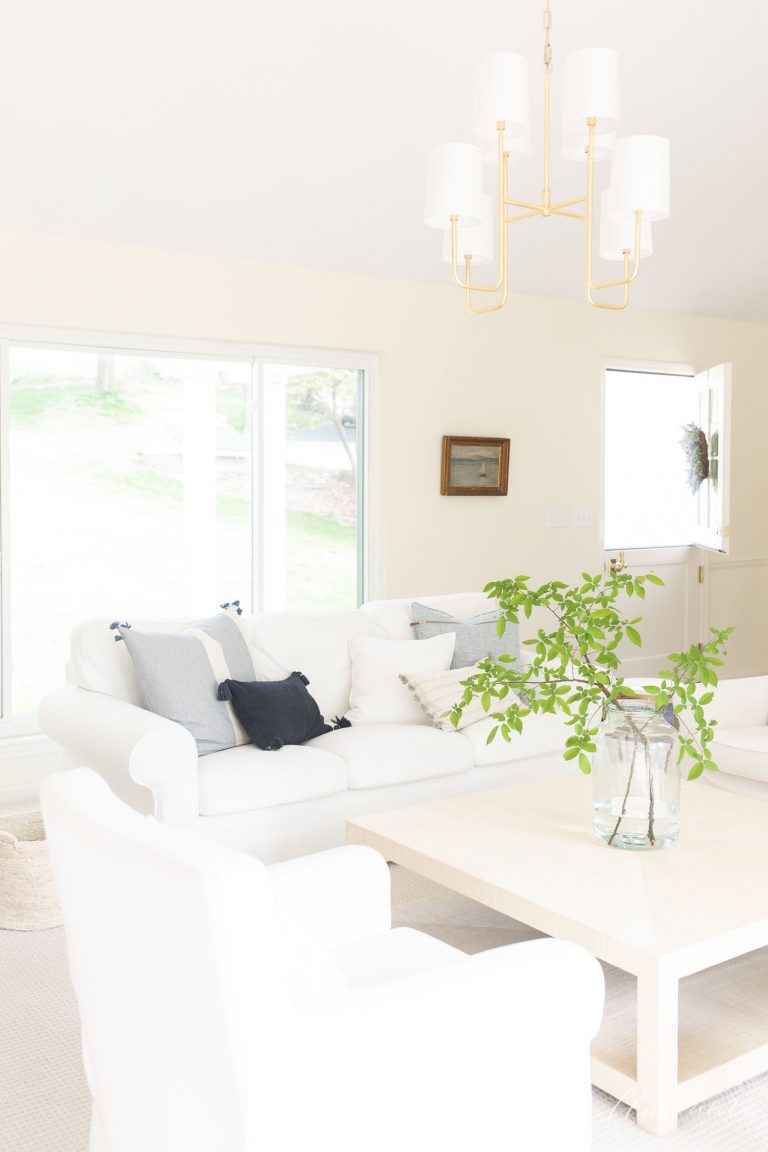 Last but certainly not least, one of the most important elements that I always take away from our vacation destinations… greenery!
There are always incredible displays of fresh cut flowers, or beautiful plants and landscaping at resorts. With that in mind, bring plants or fresh cut blooms into your home (or outdoor spaces) whenever possible!
I promise, if I can do it… so can you!
Bringing Fresh Flowers and Greenery Into Your Home
Get the tips and tutorials that will help you enjoy beautiful fresh blooms and greenery in your home.
How do you like to bring vacation vibes into your home? Are your spaces as relaxing as you'd like? I'd love to hear! If you have ideas, please share with us in my Facebook share group, Celebrating Simple.