Searching for the best bedroom colors for couples? Find my favorite romantic bedroom colors in this round up of pretty, fresh and neutral colors to inspire you!
Create the primary bedroom of your dreams in this complete paint guide. You'll find information and pros and cons of each color, plus photos of them in the natural light of our home.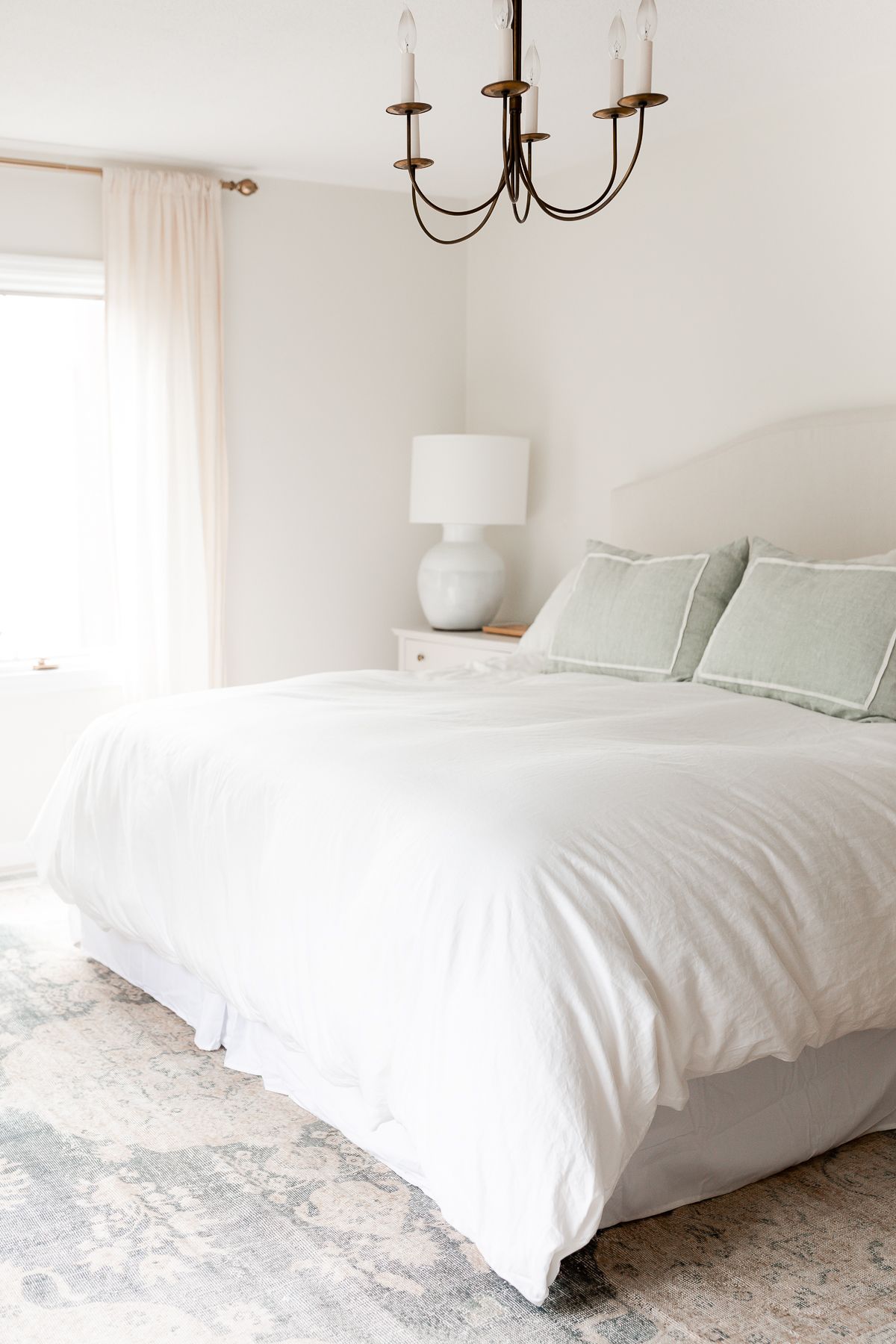 I'm sure you know if you've been following along for a while, but I love a soft, light and neutral paint for the backdrop to our lives. I think living with creamy, warm white walls helps the people and the love shine through in our home!
I've really enjoying sharing more about my favorite colors with you lately. Don't skip the Best Neutral Paint Colors, Greige Paint Colors, and my favorite Blue Gray Paint Colors, too.
Why do I share so many details about paint? Well, because I believe sharing my mistakes might help you avoid making the wrong decisions in your home. If it saves you time and money, why not learn the ins and outs of paint tips, tricks, techniques and color reviews?
Best Bedroom Colors for Couples
Today, we're walking through my 10 favorite romantic bedroom colors. These colors will give you a soft, neutral backdrop so you can change your pillows and bedding at a moment's notice.
That means more affordable seasonal changes – making these the perfect bedroom colors for couples, or anyone!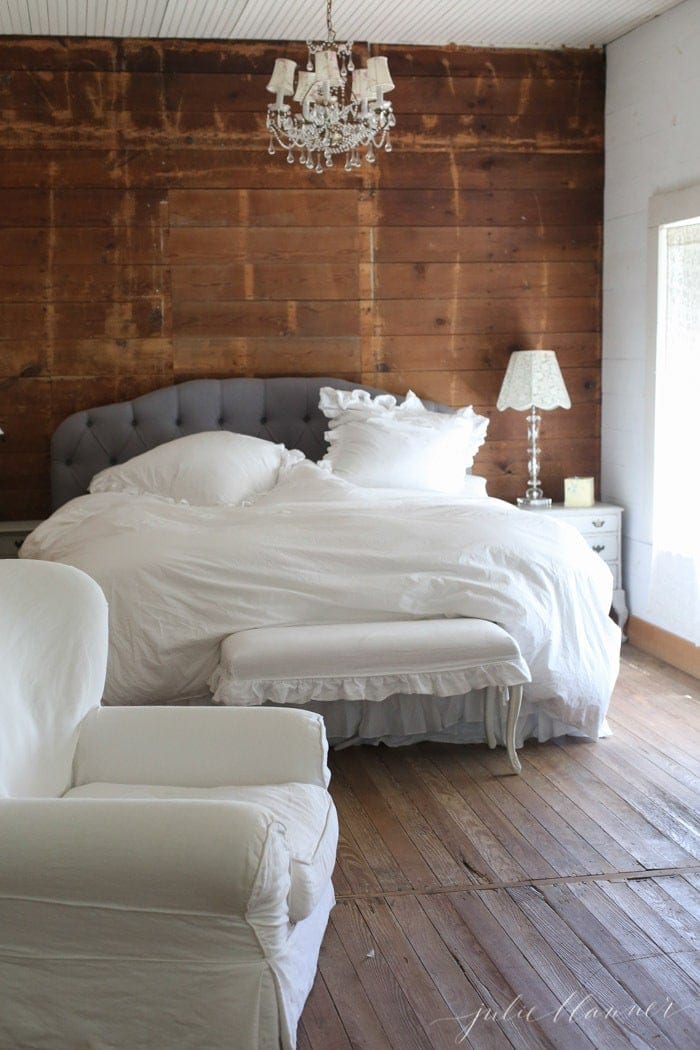 What do you envision when you think of a romantic bedroom? For me, it's soft, luxurious bedding, simple colors and the feeling of respite that I get when I enter.
I love the idea of creating vacation vibes in your own home – and that's how your bedroom can feel, too!
Romantic Bedroom Colors
One thing I know for sure is that paint is expensive and mistakes are costly. So let's get right to the heart of the matter – choosing the right color, the first time.
As you might already know, our homes tend to feature warm white and Cream Paint Colors. However, I also love a warm greige color and cooler gray blue colors. There's a little something for everyone in this round-up of romantic bedroom colors!
Bedrooms might actually be my favorite spaces to design. That's because they are so easy to personalize! Don't skip The Perfect Nightstand Height, Bedroom Rug Size Guidelines, and our romantic, Soft Linen Bedding.
Furnishing a bedroom? Get 17 Ideas for Art Above a Bed. Find all my best Nightstand Decorating Ideas, too!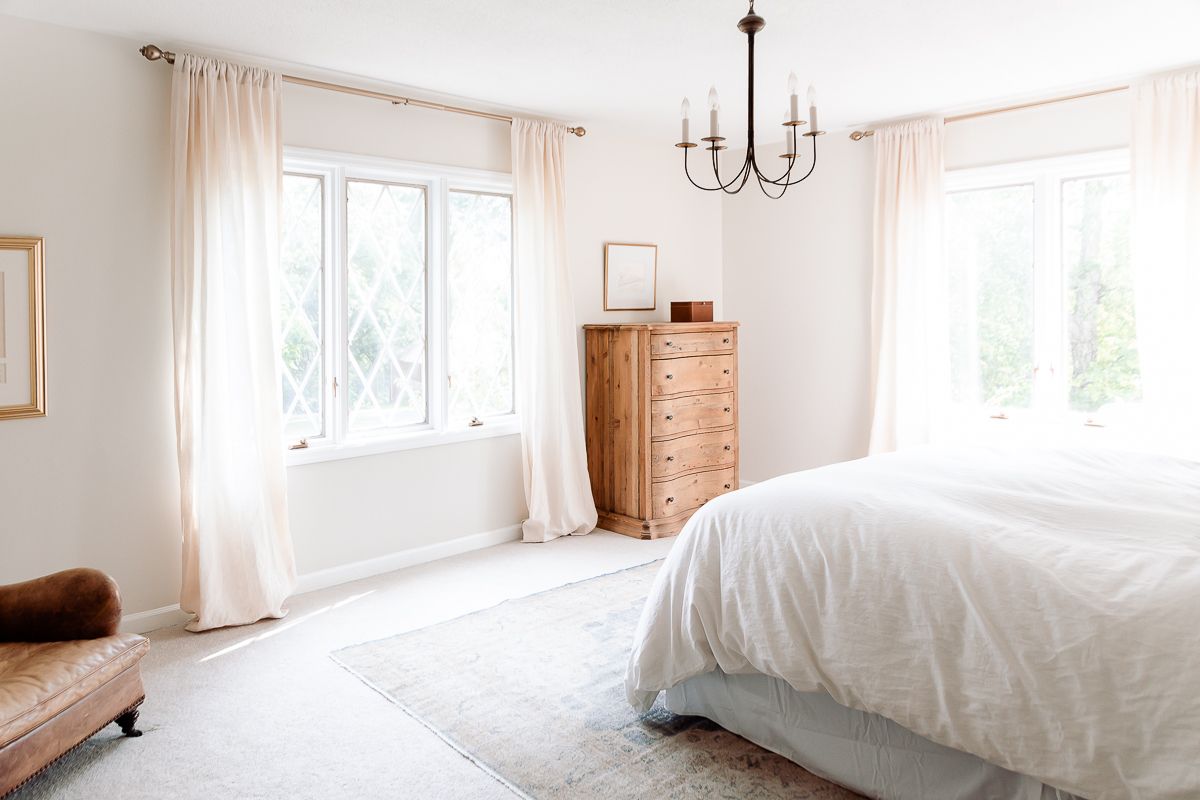 Tips for Choosing the Best Bedroom Colors for Couples
Get Samples – Go to your local paint store or order samples online. Read all my best tips about Paint Samples here!
Pay Attention to Lighting – Look at the samples at different times of the day. Different colors tend to show up under LED light bulbs vs natural light.
Hold Against Surfaces – Hold your samples up to surfaces that run into your walls. For example, consider your cabinetry, countertops, hard floors, carpeting, fireplace surrounds, and trim.
Choose a Color that Works for Both of You – That means you might not want a pink, purple, red or orange bedroom… unless it truly works for both of you. Creating an escape from the hustle and bustle of your daily life means a soothing color that your romantic partner can enjoy, too!
Frequently Asked Questions
Do you choose paint or bedding first?
That depends. If you're choosing a bedding with lots of pattern and color, it can be a good idea to then match the paint to a shade within the bedding.
However, one of the reasons that I tend to advocate for cream or warm white walls, is because they are so flexible with any type of bedding, window treatments or pillows you choose down the road!
What are some romantic bedroom decor ideas?
Add a little romance to your primary bedroom with a beautiful chandelier, soft bedside table lamps, luxurious bedding and window treatments. Eliminate clutter and distractions for a truly serene retreat.
Warm White Bedroom Colors
These colors tend to always and forever be my personal favorites! Why? Because I love to change items like pillows and bedding so frequently!
Choosing a warm white for your bedroom means that you're not only creating a warm, light and bright tone to your space, but you're giving yourself the freedom to add pops of color to your bedding and accessories.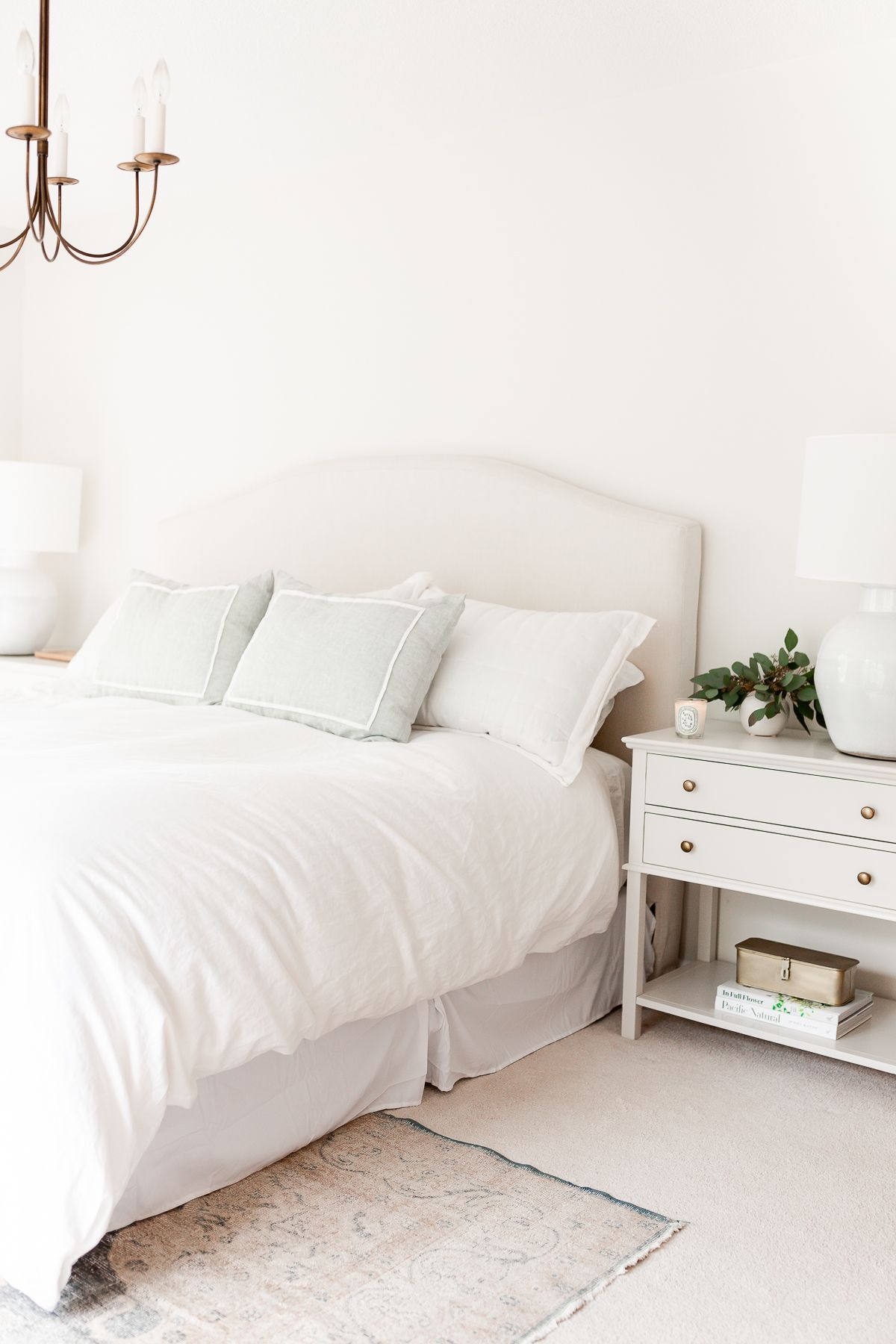 I'm a longtime advocate of this color. It's the prettiest creamy off-white shade, and so warm and inviting.
The LRV (Light Reflectance Value) of Soft Chamois is 78.94, which means it reflects a lot of light but will not read as a true white on your walls. It's a wonderful warm white, and I love how fresh and romantic it feels in our bedroom.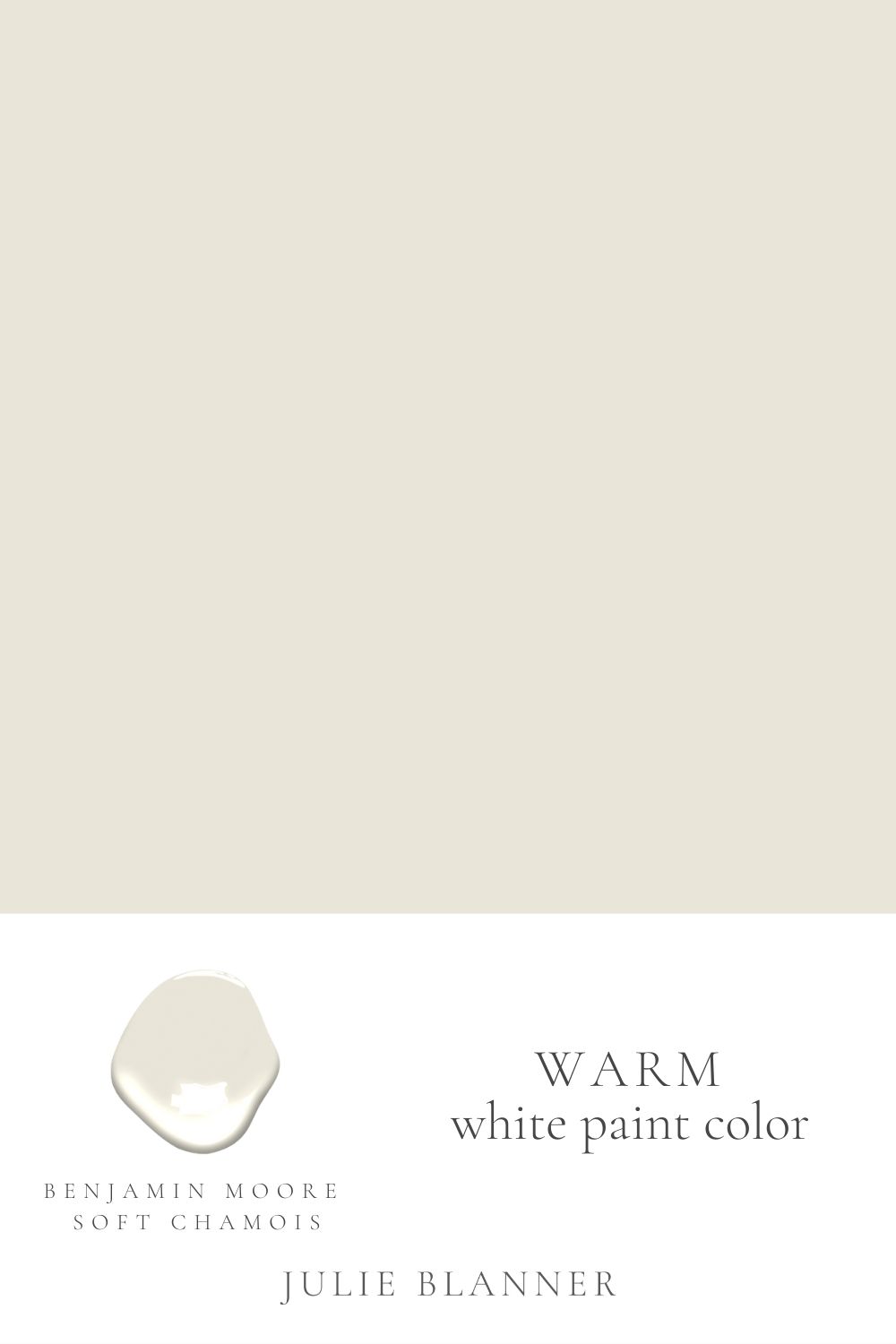 With an LRV of 85, Cloud White is a new favorite in our home. We used it in our basement bathroom and I loved it so much I can't wait to use it again. It would be such a pretty, relaxing and warm color for a romantic bedroom retreat.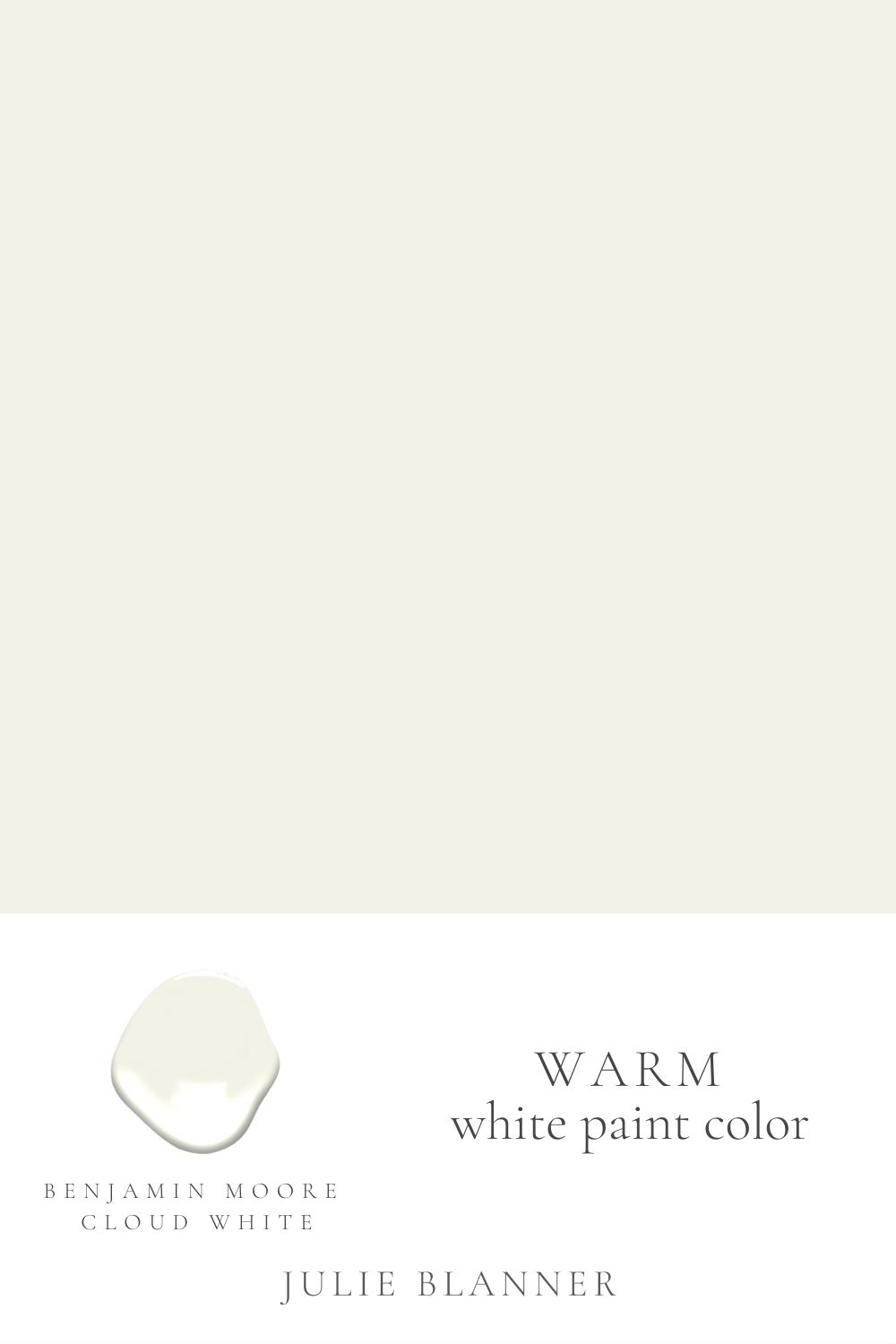 Another warm white that is near and dear to my heart, you can click through and see how we used this one in our basement. It's a surprisingly rich and cozy color for such a high LRV – Swiss Coffee paint color has an LRV of 83.93, which is considered high.
Studio McGee uses this color, but toned down a touch at 75% saturation. I love it for a romantic bedroom escape, as you can see below. It's beautiful whether you go with a white on white look, or more high contrast with dark metals and woods.
Blue and Gray Blue Bedroom Colors
Shades of blues and blue gray paint colors tend to be some of the most popular choices for primary bedrooms in the US.
Blue is associated with a sense of calm and relaxation, so it makes sense that these colors would work well in the area where we wish for rest and serenity. These are some of my favorites – don't miss Benjamin Moore Silver Gray and Benjamin Moore Slate Blue, too.
This is one of my new favorite gray blue paint colors! While we used it in a small project at the lake, I'd love to see an entire bedroom painted in this color – it's so cool and serene.
Benjamin Moore Smoke is a great way to get a spa-inspired romantic bedroom. It also speaks to the sea, and the sky, which I think are so calming in a bedroom space.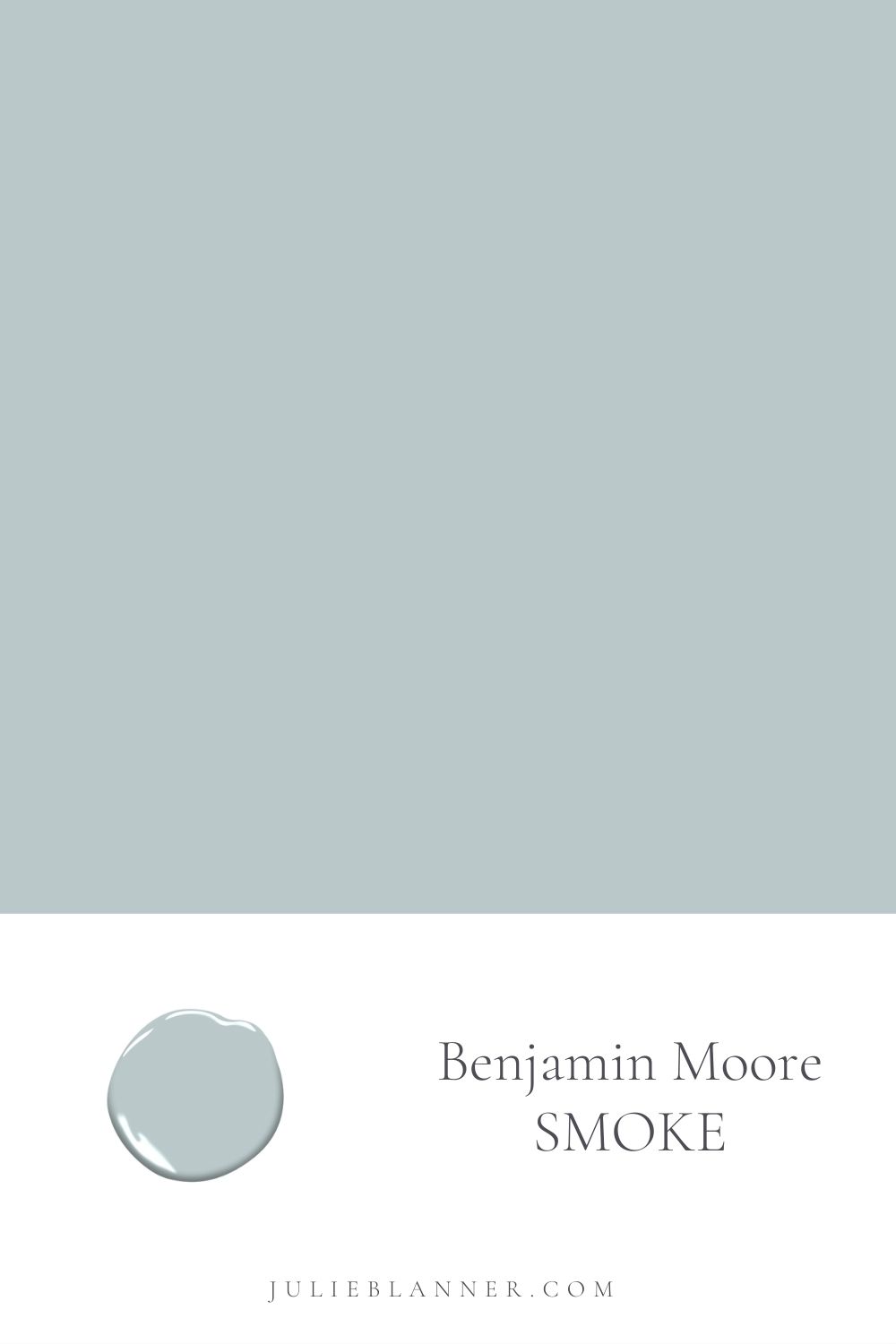 Sherwin Williams Silver Strand
This is such a popular paint color and one that is ideal for a romantic bedroom retreat! It's a soft, silvery blue gray that changes from day to night – a true chameleon! With an LRV of 59, this one is a gorgeous backdrop for a variety of styles, from cottage to modern.
I love the soothing, monochromatic look of this color in the romantic bedroom below, don't you?
Looking for a dramatic blue for a feature wall in your primary bedroom? Consider Benjamin Moore Hale Navy! This is an incredibly popular navy blue color that is dark, dramatic and yes… romantic!
While this is the one color on this list that I don't consider to be neutral, it still works beautifully with a wide variety of accent colors.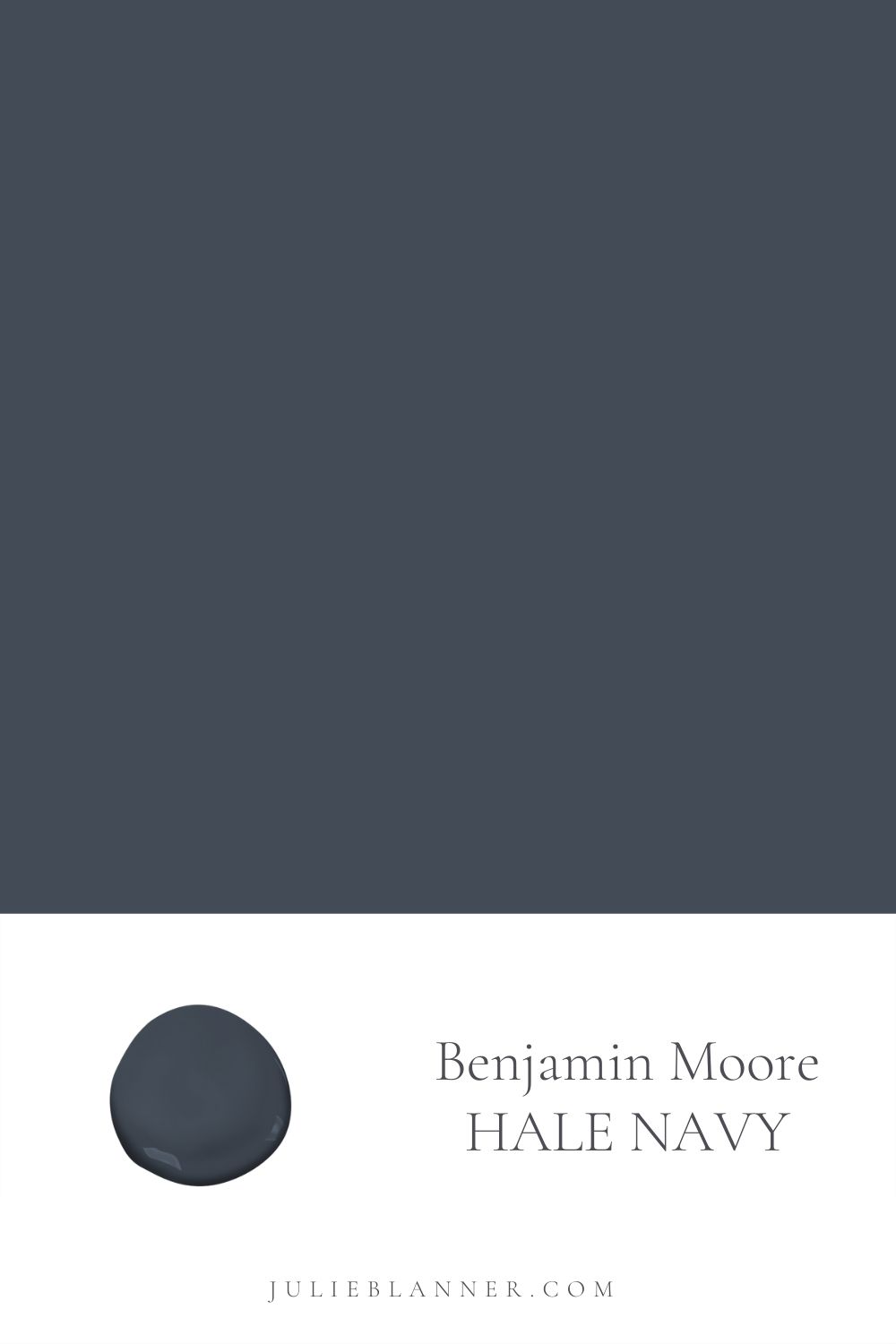 Greige Bedroom Colors
Ah, greige. It's the perfect in-between, isn't it? Not too brown and not too gray… these are the softest, prettiest neutrals. They will still allow you flexibility for accent colors, patterns and seasonal changes to create the romantic primary bedroom retreat of your dreams!
Read all about my favorite greige paint colors here. Below, find a few of the best options for a romantic bedroom color!
With an LRV of 60, this color reflects a similar amount of light to Accessible Beige. However, it definitely reads a touch more gray than beige, so it depends on the look you're going for! Read all about it in the complete post at the link above.
Check out this romantic bedroom color… and that wall treatment! This is one of the best bedroom colors for couples looking for a mid-tone, easy color that works with a variety of accents.
Pale Oak has an LRV of just under 70 (69.89). It's a warm, beautiful color that can offer just the perfect contrast from cream or white trim. It's a wonderful neutral for deeper, jewel toned accent colors, as well.
Fluff up your bedding with gorgeous pillow covers and pillow inserts and this color will create instant romance!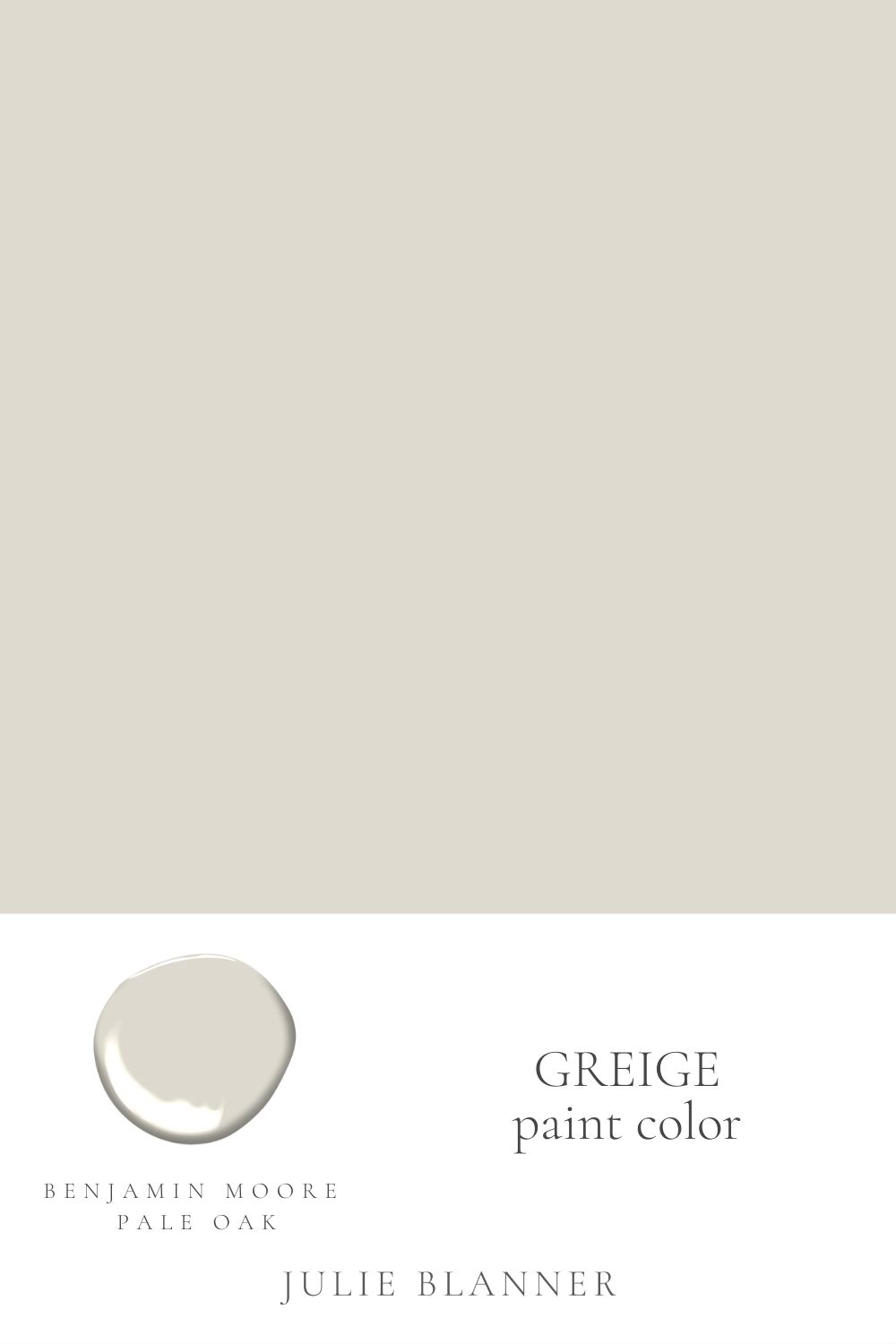 Isn't this the prettiest greige color? I love how the patterned window treatments and luxurious bedding feel so serene and romantic!
Accessible Beige is an incredibly popular paint color, with good reason. With an LRV of 58, it hits the perfect mid-tone color that isn't too dark or too light for your primary bedroom.
Benjamin Moore Revere Pewter
This is the deepest greige color on this list, but it's such a popular and well-loved color! It makes a beautiful accent wall in your romantic bedroom, or even a gorgeous trim color, as you can see in the example below!
With an LRV of just 55, this one is a little dark, but so dramatic and can work beautifully on all your bedroom walls if you have plenty of natural light.
Looking for even more paint color ideas? Don't skip Sherwin Williams Evergreen Fog and find all my favorite paint colors here.
I'd love to hear from you! Are you planning a romantic bedroom refresh anytime soon? Recently, we painted out Dutch door in a pretty soft blue – one of our favorite Coastal Blues.
Paint Colors, Tutorials & Tips