If you're searching for the ultimate gray blue hue, don't skip Benjamin Moore Slate Blue. Slate Blue 1648 is an easy-going blue gray shade that will remind you of coastal waters and perfect blue skies.
This is a striking, gorgeous color that will breathe life into any room of your home. Use it as a front door color on your exterior, on a piece of furniture, or even on your walls.
Wherever you use it, it's sure to bring you joy! This is a soft, pretty blue with perfectly gray and green undertones. Learn more in this complete guide and review of this slate blue color.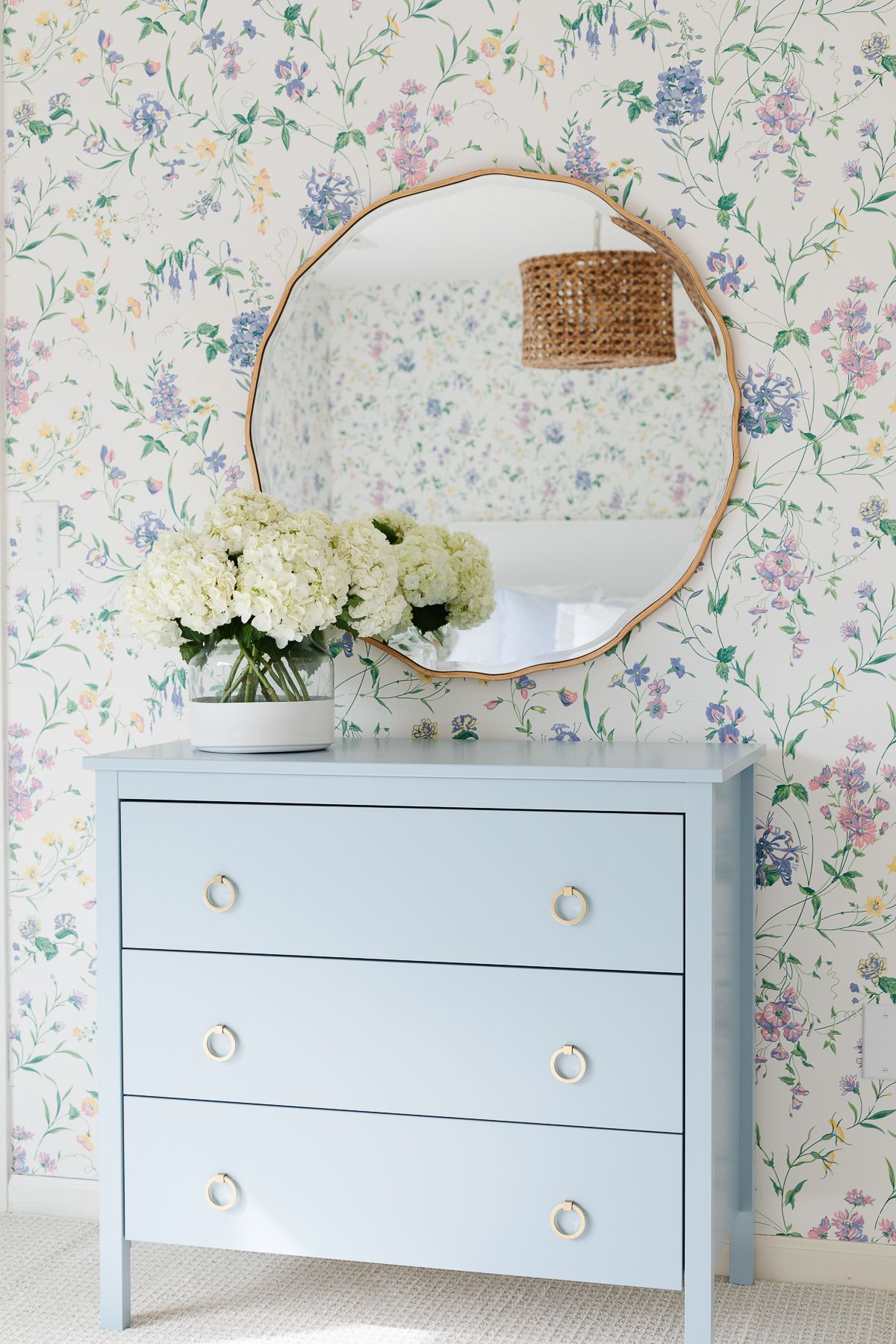 If you've been around here for long, you know my love for pretty paint color transformations runs deep! There's just something about the power of paint that I love so much.
While I'm a big fan of soft, neutral warm white walls, I love a good pop of color, too. Especially pretty shades of blue, and especially here at our lake cottage where we have embraced a coastal modern style for our lake house decor! Check out Benjamin More Silver Gray, too.
This beautiful slate blue paint color is no exception, so I knew I had to share all about it. Soon, I'll bring you a DIY for this cute little dresser makeover, too – we used the Ikea Koppang dresser to give us the high-end look we were after. (More details and sources towards the end of this post!)
Paint is the easiest way to customize your home, and I hope these guides inspire you to take the leap with a fresh new color! Use the drop down Table of Contents menu to navigate this post with ease. Let's get started!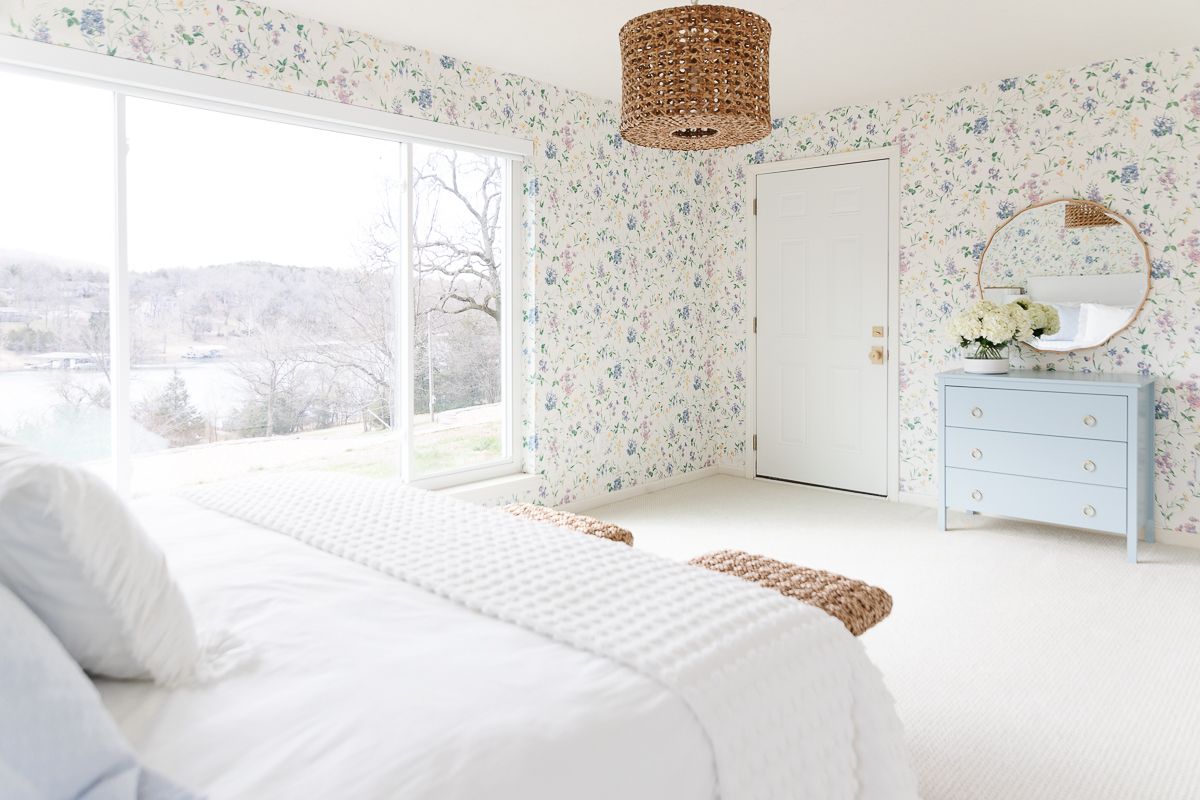 Why You'll Love Benjamin Moore Slate Blue
Fresh and Airy
The Perfect Gray Blue
Great for Furniture (we used it on an Ikea dresser)
Perfect Pop of Color
Looking for more paint inspiration? Don't skip my complete guide to The Best Blue Gray Paint Colors. We've also covered Warm Whites, Greige Paint Colors, Romantic Bedroom Colors and our favorite Neutral Paint Colors we've used over the years.
BM Slate Blue LRV
What is LRV? Click through for a full guide – but this is an important system to understand when you're choosing paint!
LRV stands for Light Reflectance Value. It's the measure of light a color reflects or, in other words, how bright a color is. On a scale of 0-100, 0 is true black and 100 is pure white.
Slate blue has an LRV of 43, which is surprisingly deep, in my humble opinion. Be careful using this color in spaces that don't get much natural light, as it could easily darken a room.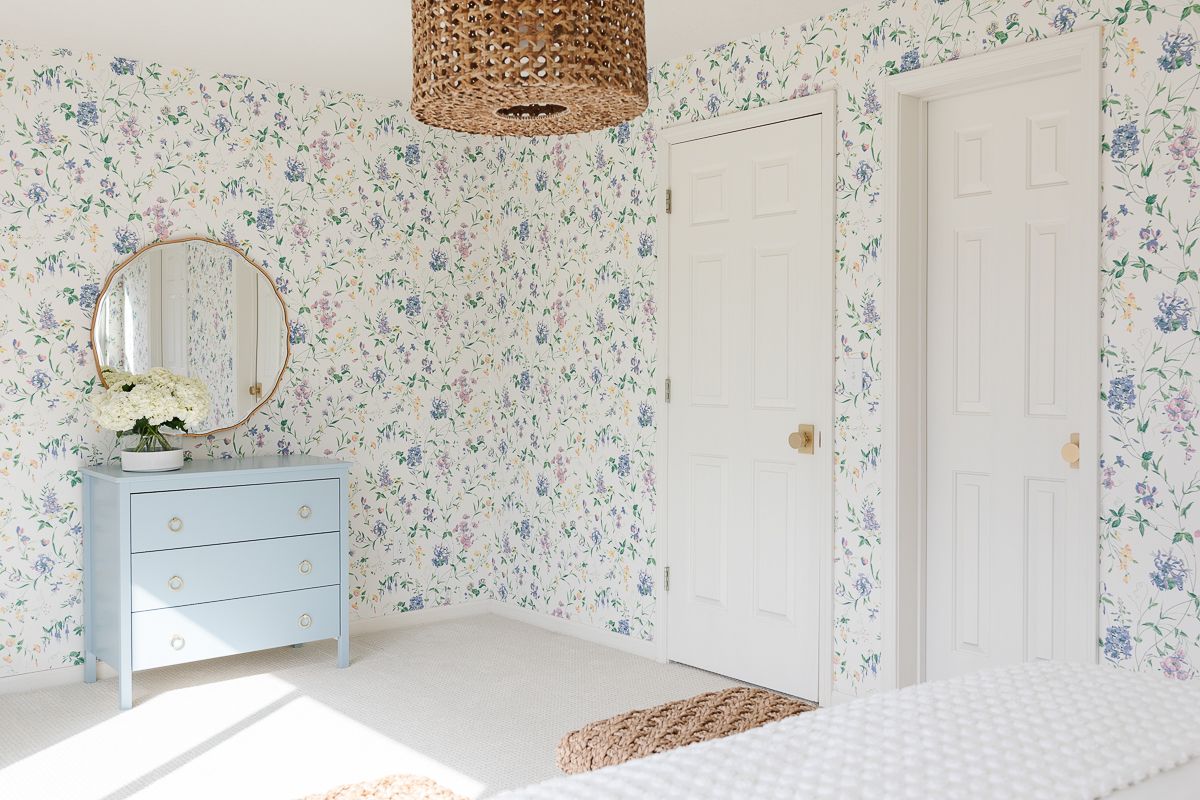 Benjamin Moore Slate Blue Undertones
This slate blue color has significant undertones that will vary widely depending on lighting and surrounding colors. At different times of the day, it will read more green or more gray.
Also known as Early Morning CC-818, this color speaks to coastal water and sunny skies!
Trim Colors to Pair With Slate Blue
Here are some warm whites that I've used that work beautifully with Slate Blue: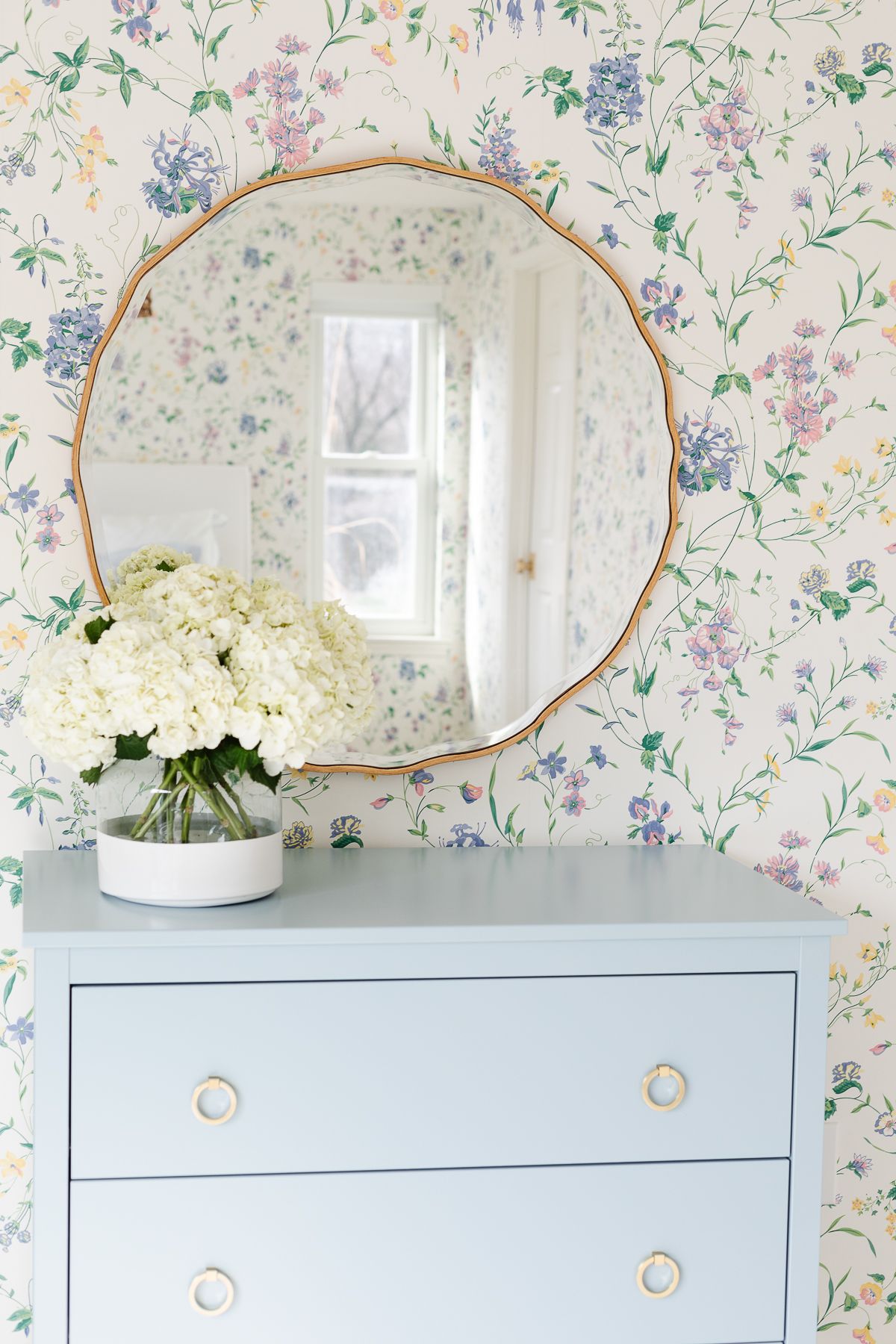 Accent Colors to Pair With Slate Blue
Here are some of my favorite color combinations for you to consider:
Warm Whites – Varying shades of soft, warm whites are beautiful when mixed with this pretty blue.
Cream Paint Colors – Cream has just the slightest hint of yellow undertone, which works great with blue gray shades.
Greiges – These neutral shades are perfect when combined with blue gray colors.
Charcoal Gray
Deeper Taupe Colors
Where to Use Benjamin Moore 1648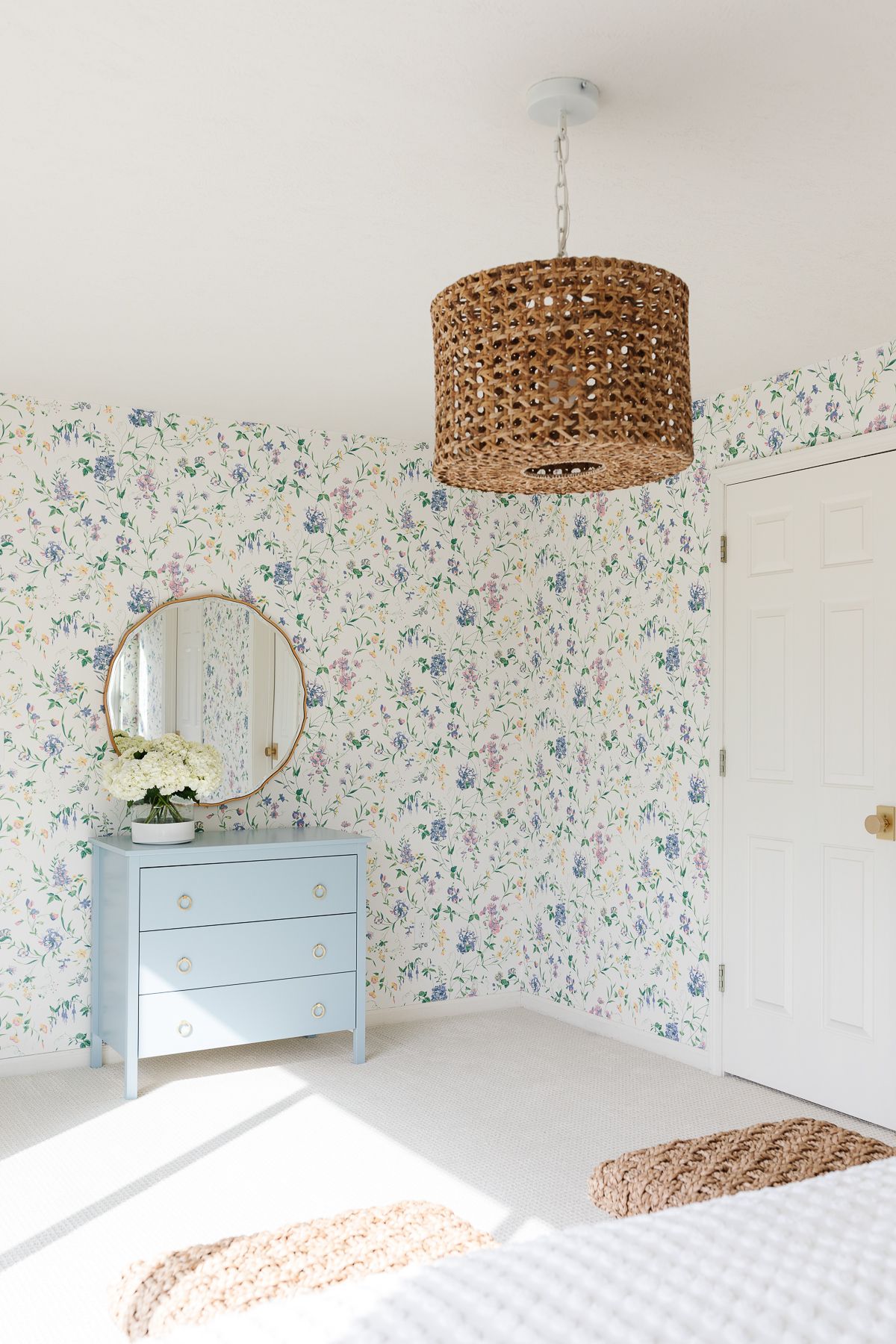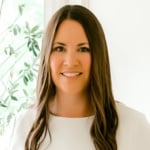 Tips
Get a sample, or even 5-6 samples if that's what it takes. Learn more about Paint Samples here!
Try the various colors you sample on two walls in the room, or exterior that face different directions.
Look at the paint at various times during the day to see how it reads in various lighting situations.
Test it with your trim color.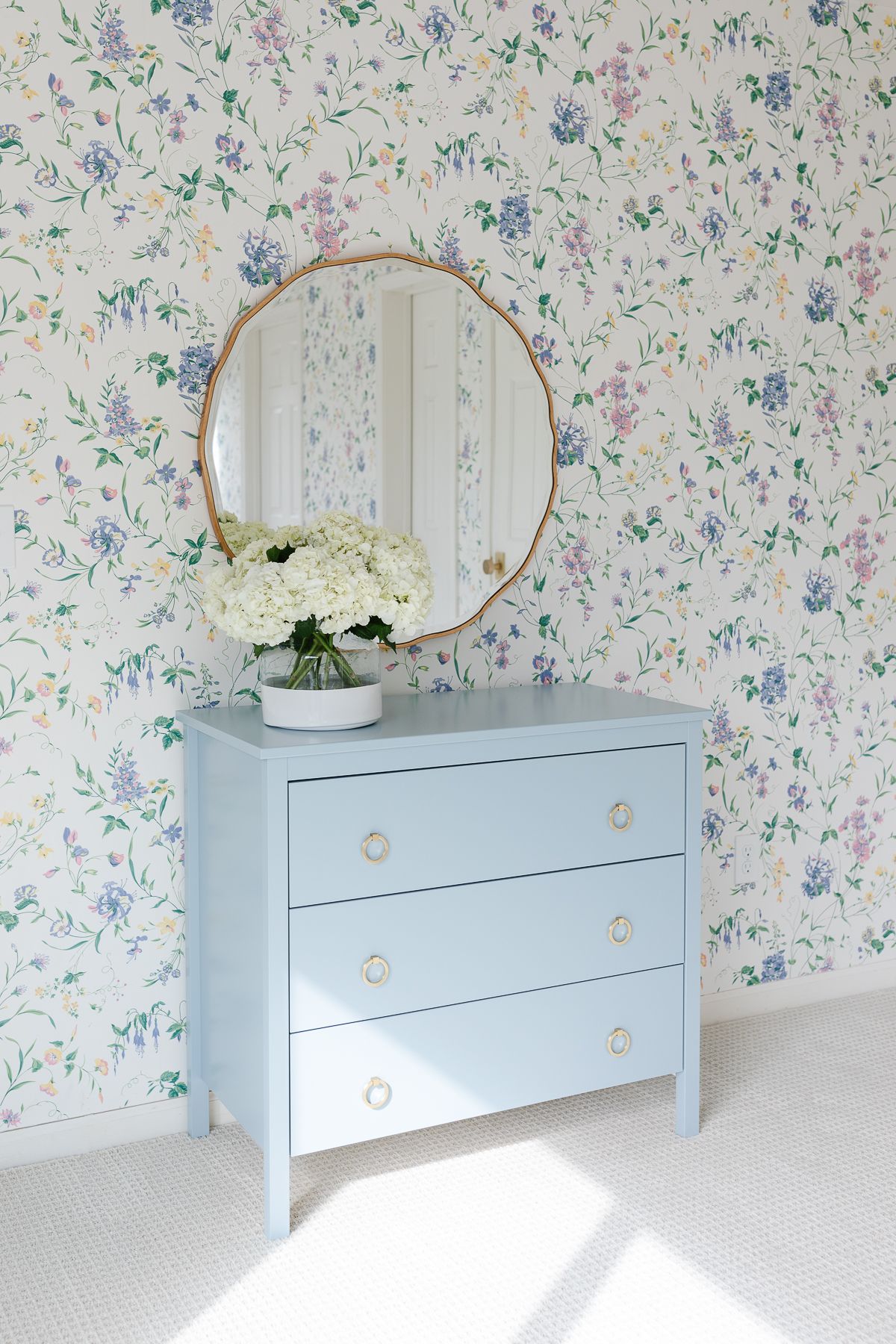 Frequently Asked Questions
Is slate gray or blue?
True slate is an idyllic combination of shades of grays, greens and blues.
Is slate blue the same as dusty blue?
Dusty blue is generally described as a softer, more pastel blue. Slate blues tend to be deeper, more vibrant colors, much like the slate color on vintage slate roofs.
Sources
Paint Colors, Tutorials & Tips
Paint Colors, Tutorials & Tips