Benjamin Moore Smoke is the prettiest soft blue gray paint color. It's a spectacular cool blue tone that reflects outdoor elements like sky and water, and helps lighten and brighten any space.
It's subtle, muted and yet bold enough to make a statement on your walls, cabinets, furniture and more. Read on to find out if Benjamin Moore Smoke is a good fit for your home!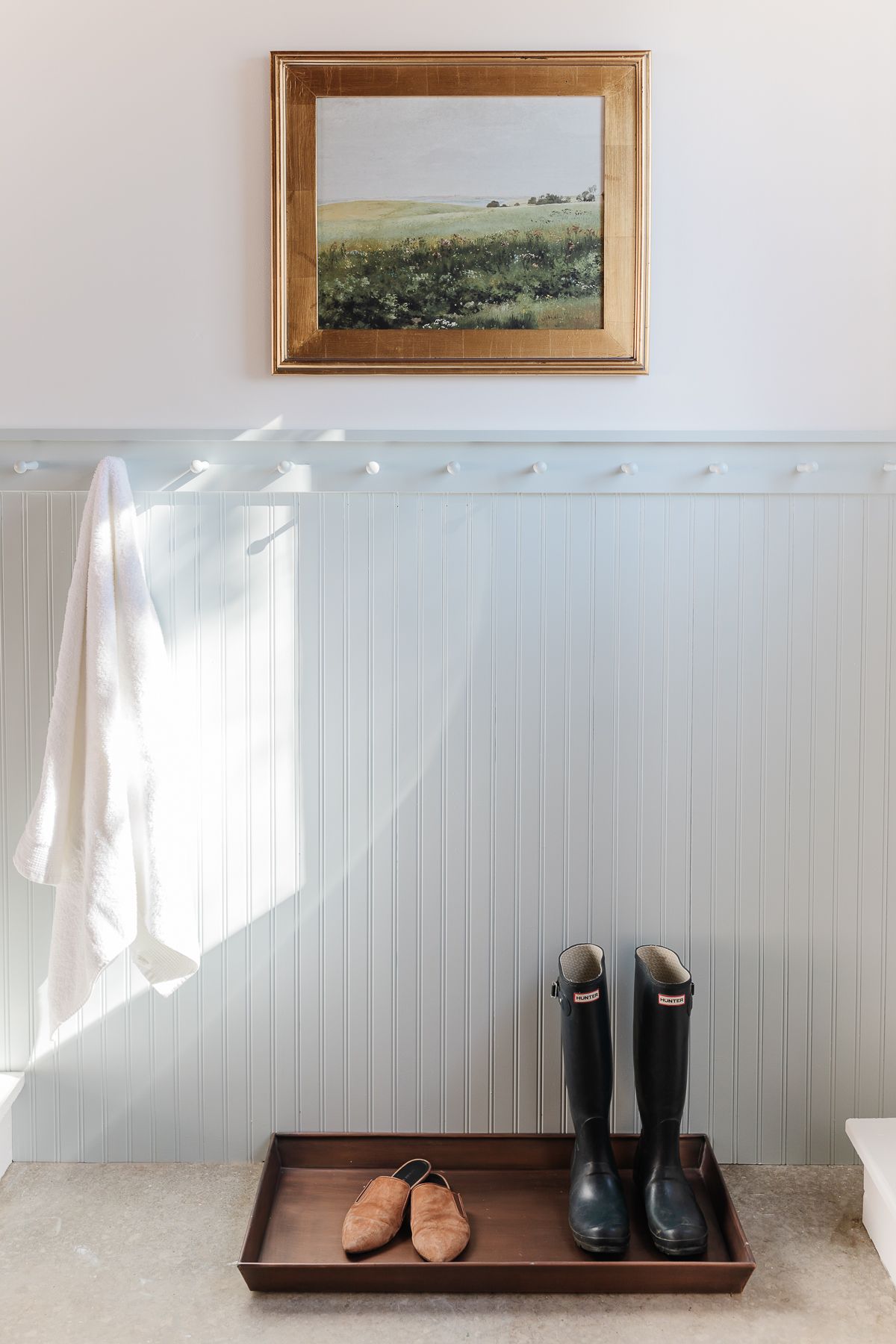 Paint is one of my favorite ways to customize a room – lightening and brightening every space along the way.
We've had so many paint projects lately! From our basement bathroom to painting our new nightstands, the decisions feel endless but oh-so-exciting. In fact, the whole lake house interior was just repainted in Chantilly Lace.
One of the frequently asked questions I receive is about blue gray paint colors. I tested the prettiest options available and decided to use Benjamin Moore Smoke for this space because it leans blue while feeling soft.
Find all my favorite paint colors and the best paint tutorials to help you create the home of your dreams in a color scheme you'll be proud to share with friends. I've included Smoke in my favorite Blue Gray Paint Colors, and it's easy to see why.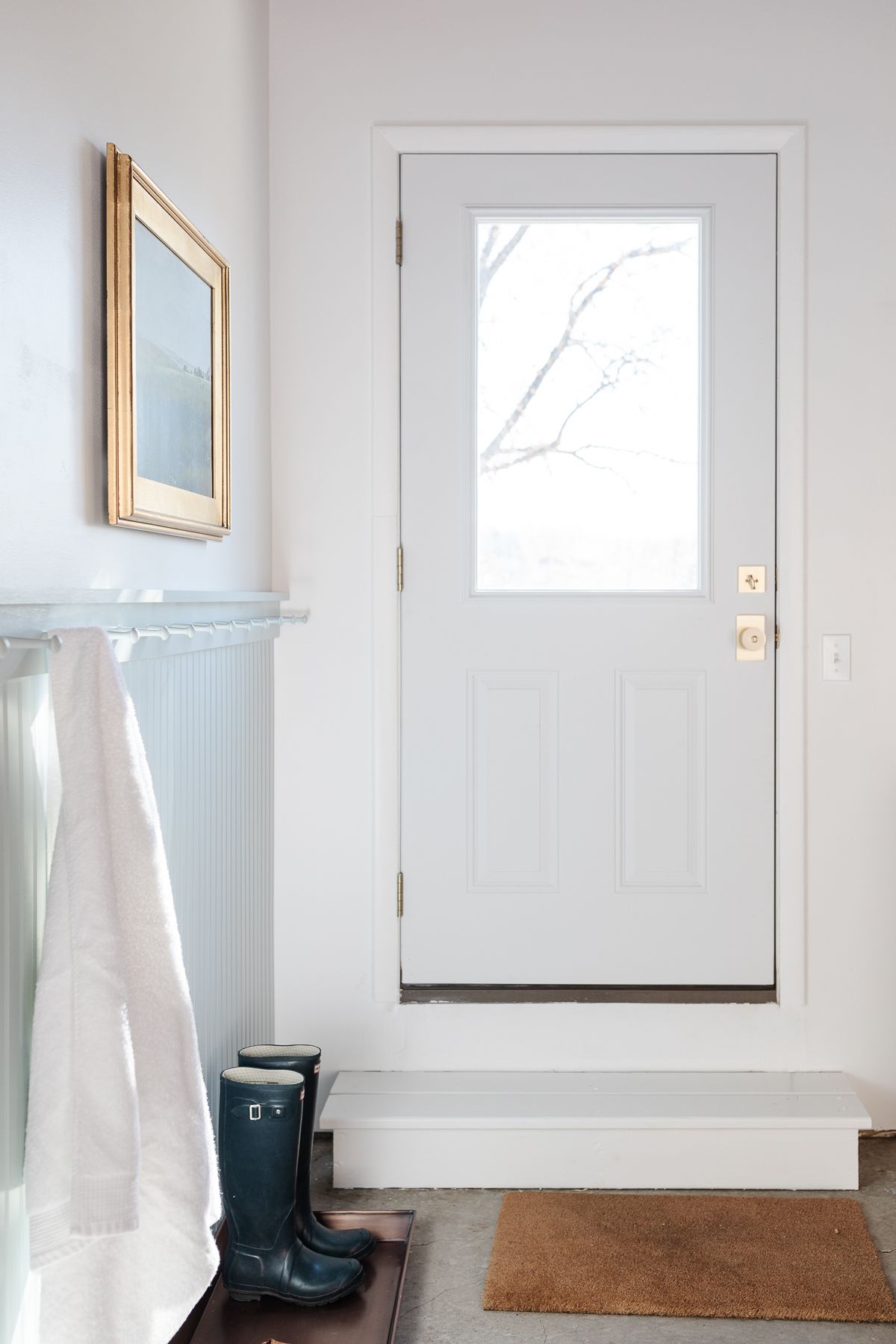 Benjamin Moore Smoke
We have decorated our lake cottage in a Coastal Modern style. A combination of timeless blues and whites throughout this home have turned it into the calming retreat we've always dreamt about.
One of my favorite things about this home is the indoor/outdoor access. We use our garage for so much more than car storage, of course! This space holds countless pairs of flip flops, lake toys big and small, and it even gives us direct access to our new vinyl deck.
With that in mind, we wanted to create a little mudroom style area that would blend the inside of our home with the outside. We've added storage with a peg rail system and a dose of charm with the prettiest blue color on the new beadboard.
While it's technically considered a gray on the Benjamin Moore paint chart, it blends well with deeper blues like Hale Navy, warm cream tones like Soft Chamois, and even mushroom and greige-toned neutrals like Pale Oak.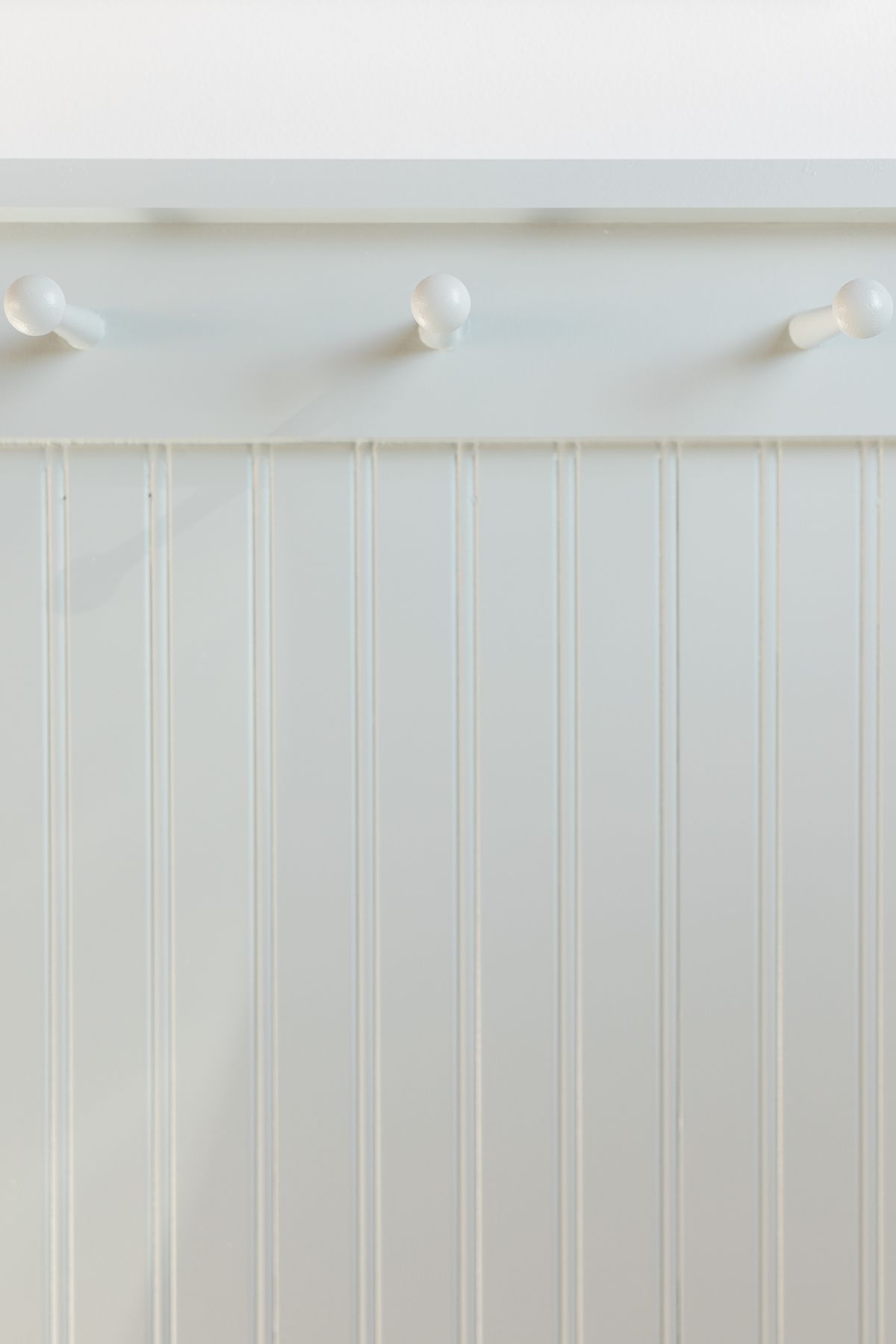 Why You'll Love this Color
Cool and Calm
Subtle, but can still make a sophisticated statement
Pairs beautifully with a variety of whites, creams and deeper blues
Brings the outdoors in
Beautiful with white oak floors, and even wall to wall carpeting
Benjamin Moore Smoke Details
Smoke by Benjamin Moore (2122-40) is a striking, soft blue gray with cool undertones.
Works Well For
Furniture
Interior Walls
Cabinets (Consider this color for a mud room or laundry room cabinet color)
Exterior accents like shutters, front doors or outdoor furniture
Feels
day – warmer, often reading more of a truer blue
evening – a touch more gray tones tend to show up under LED light bulbs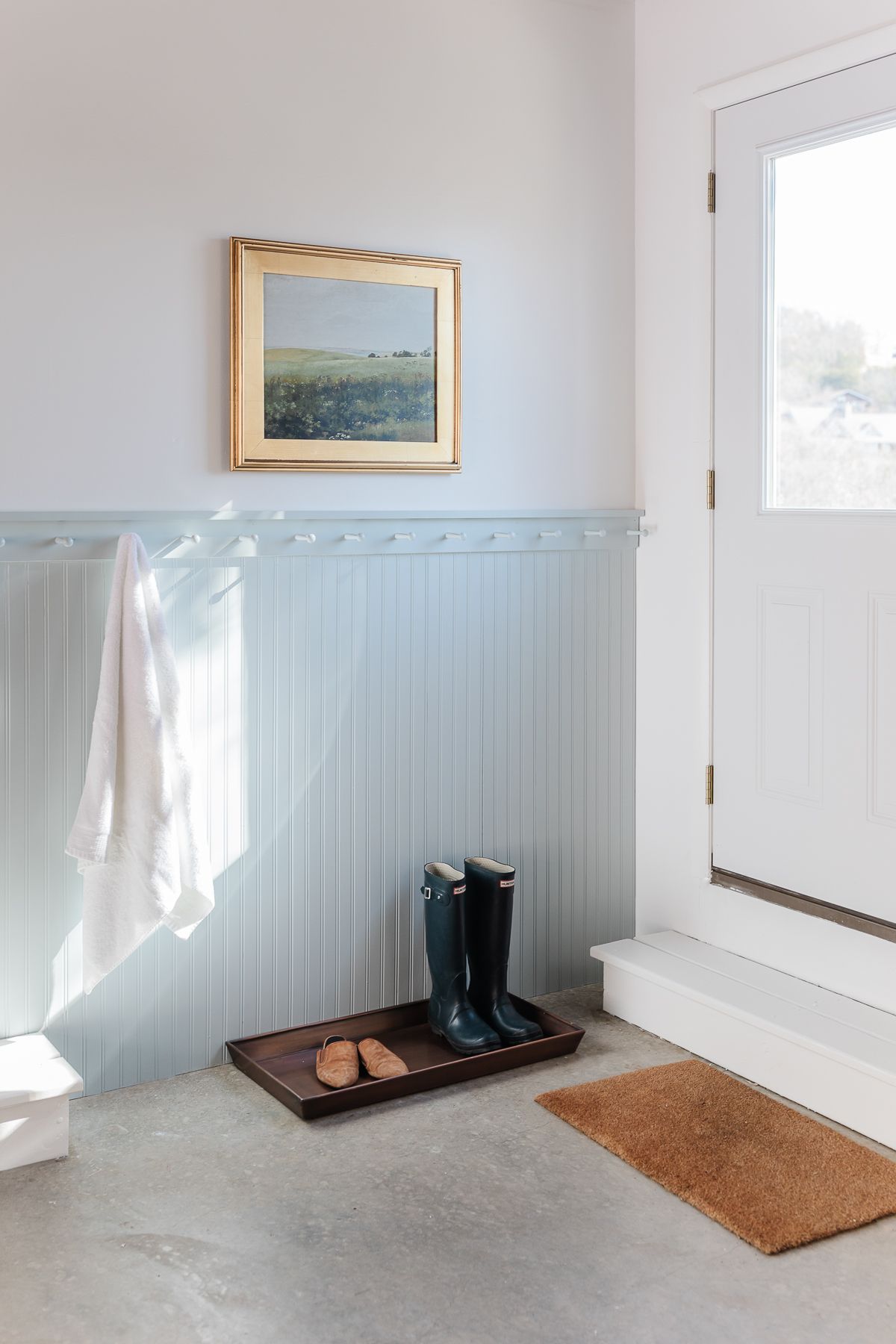 BM Smoke LRV
Benjamin Moore Smoke has an LRV of 56.49.
As a reminder, LRV (Light Reflectance Value) measures the percentage of light that is reflected from a surface. This measurement system is commonly used by design professionals and helps to show the light and bright level of a color.
The higher the number, the more light that paint color reflects. So the more "white" a paint color is, the higher the number on a scale of 0-100. The LRV of Smoke from Benjamin Moore is somewhere in the middle of the charts. For example, Hale Navy (a much darker color) has an LRV of 8, and White Dove has an LRV of 85.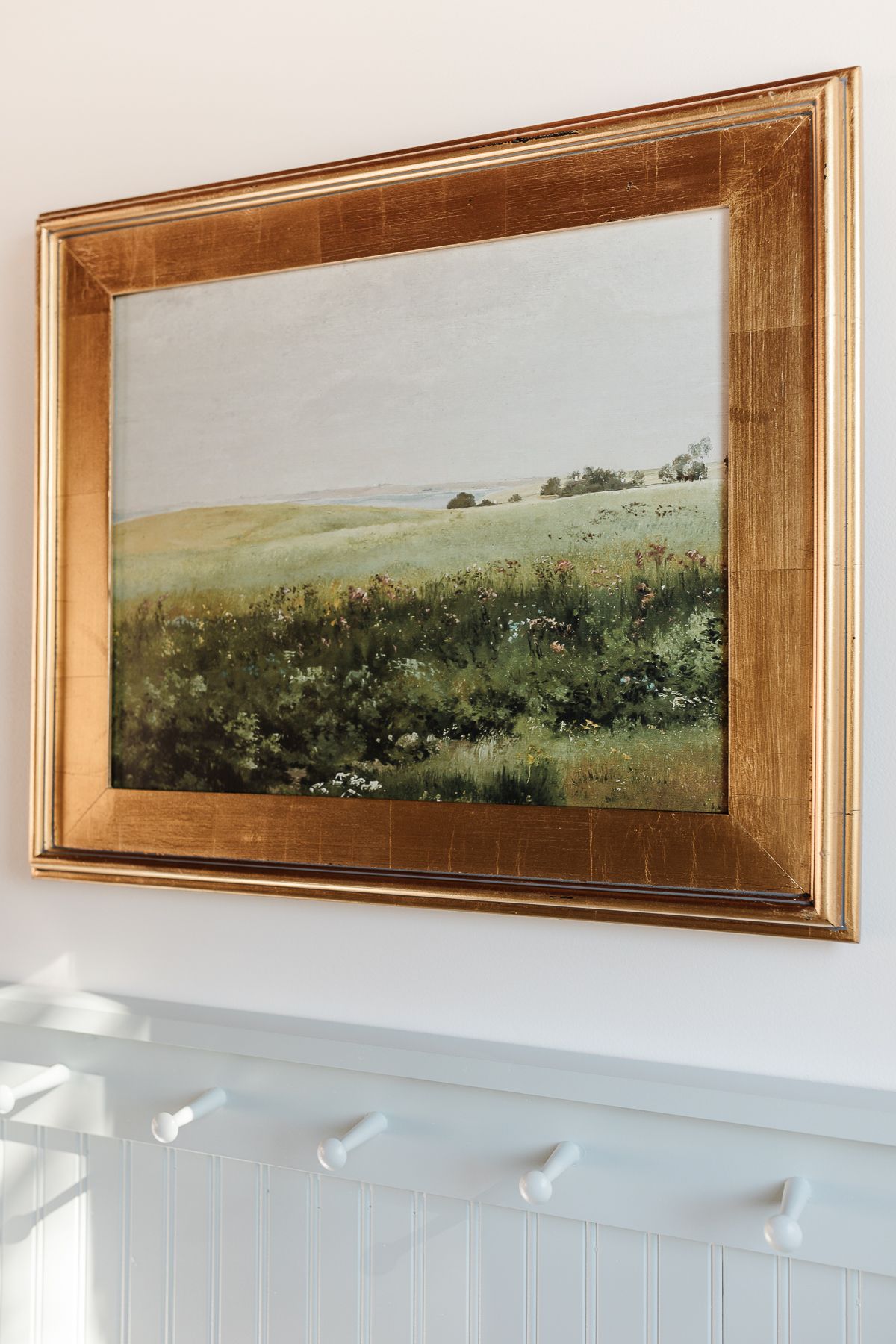 Styles it Fits
traditional
country
modern
contemporary
transitional
Similar to
Benjamin Moore Wales Gray
Benjamin Moore Silver Gray
Sherwin Williams Krypton
Benjamin Moore Boothbay Gray
Undertones
Blue
Slight Green (the colors next to Smoke on the chart are Palest Pistachio and Cloudy Sky)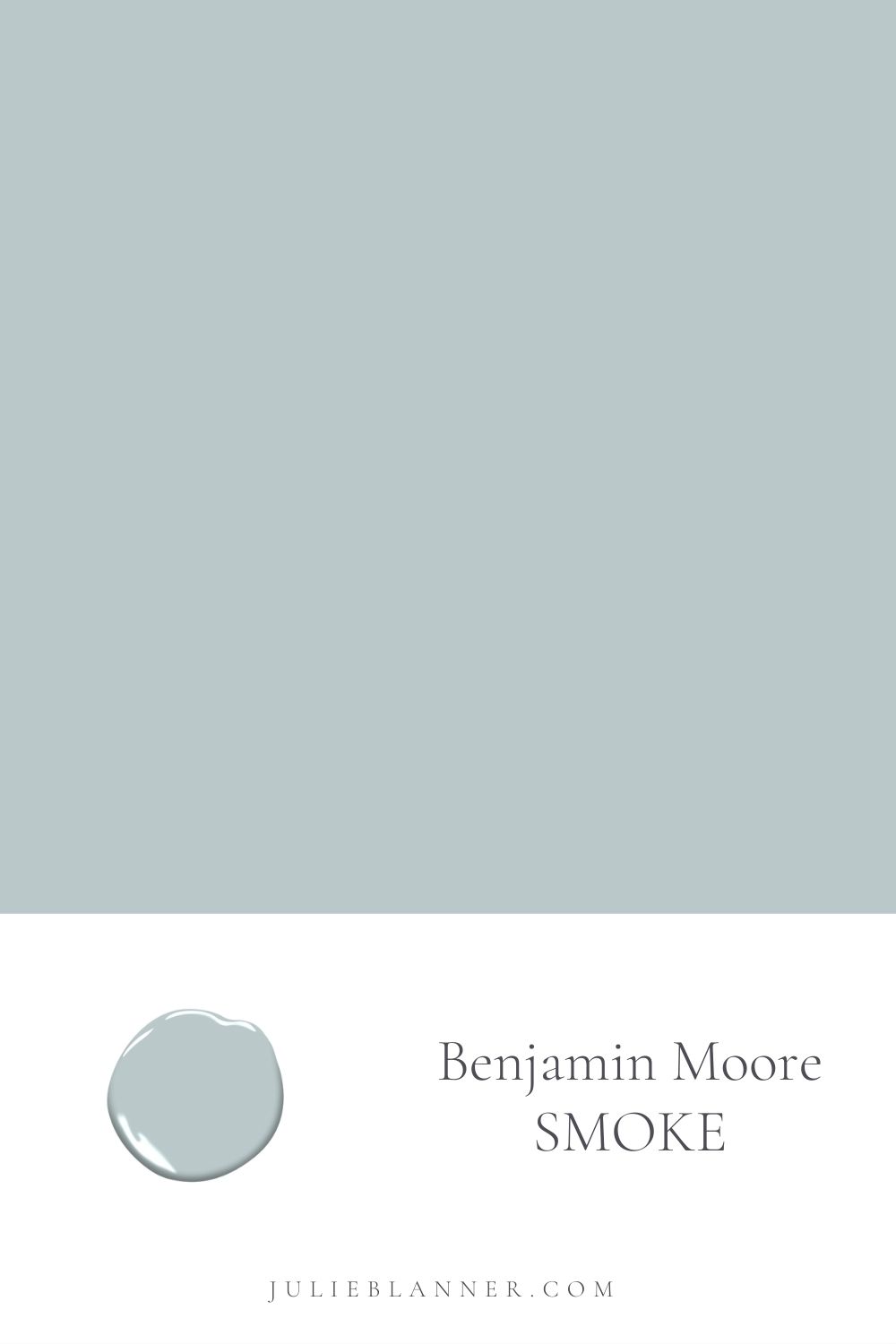 Trim and Ceiling Paint to Pair it With
Un-tinted white, Benjamin Moore White Dove, Sherwin Williams Everyday White, Simply White, Benjamin Moore Decorator's White, or tone on tone trim (same color, just use a higher sheen for trim) or a hint of a soft cream.
To create a monochromatic paint scheme, paint the walls in eggshell and use semi-gloss for the trim in the same color. It looks and feels rich! You can learn more about trim paint here.
We paired this pretty color with Benjamin Moore Chantilly Lace on the wall above the beadboard and surrounding areas.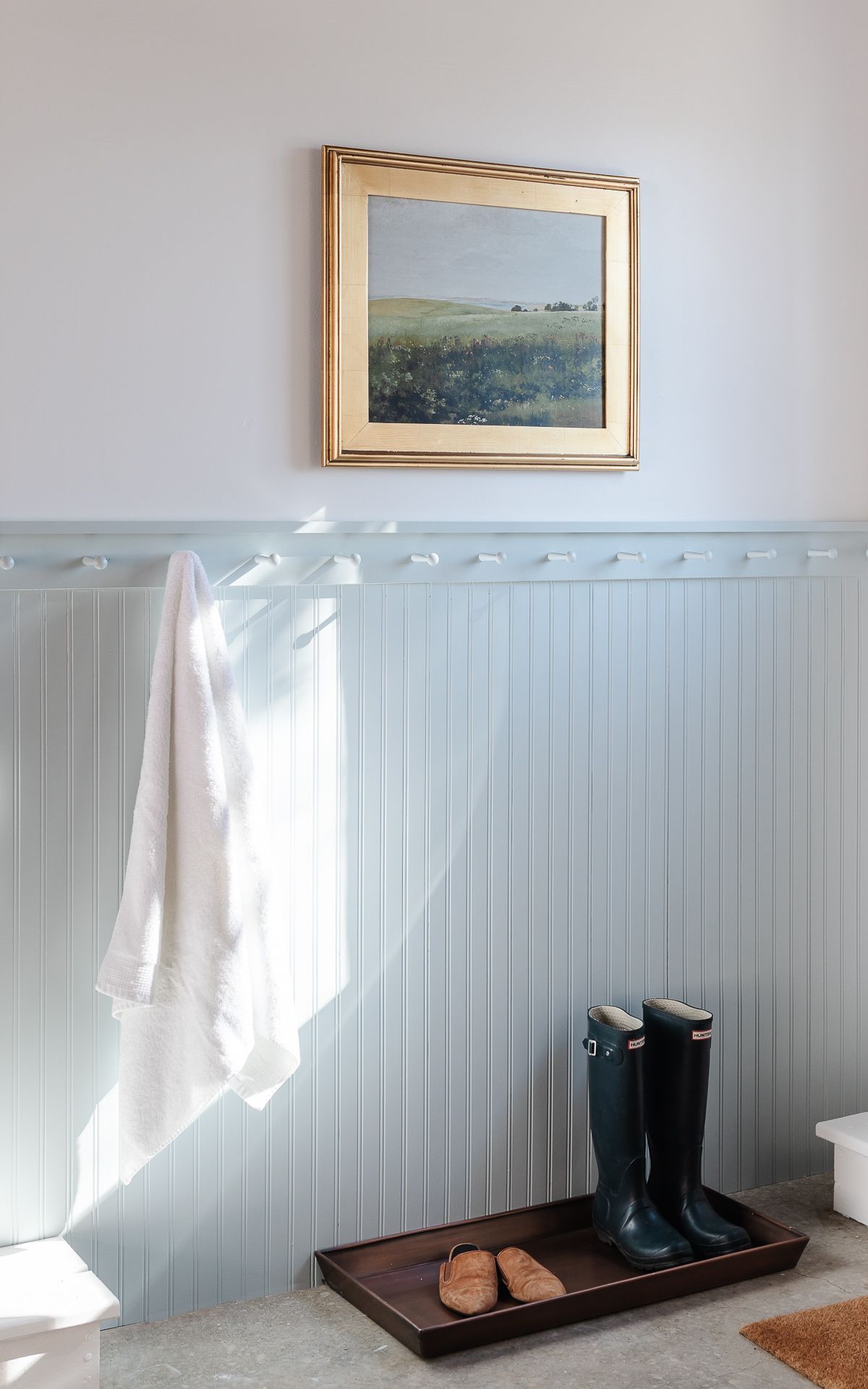 Tips
Don't confuse this color with Benjamin Moore Pale Smoke (1584), which is much more of a pale greenish gray.
In a North facing room, this color might feel a touch more cold.
In these photos, you can see that the color reads lighter as you're looking straight on. But the angled photos show more of the true color – it's a real chameleon!
Begin with a paint sample (or several) on the wall and look at it at several times of day, in different lighting.
Try it on at least two walls in the same room or different sides of your exterior.
Test it with any trim or accent colors you are considering.
Frequently Asked Questions
Is Benjamin Moore Smoke gray or blue?
It's actually both colors! This is a mid-tone gray color with blue and slight green undertones.
Is Smoke by Benjamin Moore cool or warm?
While this blue gray color technically reads more cool, it works beautifully for a warm and cozy home by creating a soft, calm, spa-inspired feeling.
Find the art pictured in this post here, and find a similar frame here. This is a 16 x 20.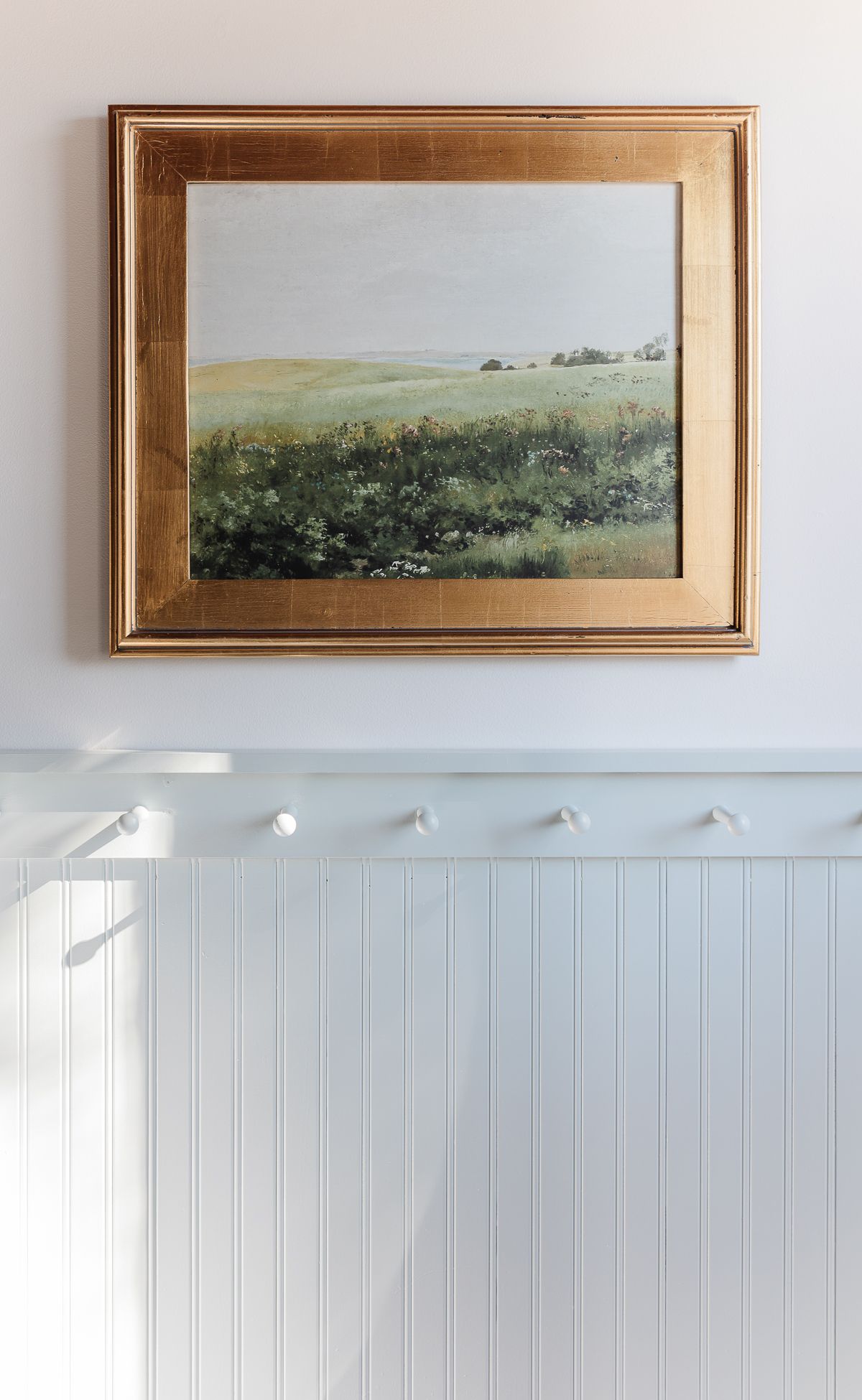 You can also find my complimentary paint color chart here to keep all your paint colors organized!