Get inspiration for refreshing your bedrooms with this round-up of the softest linen bedding around! There's something for every budget and style here.
Linen is known for its cooling properties, and it's the perfect breathable material for year-round bedding. Find linen duvet covers, shams, sheets and more!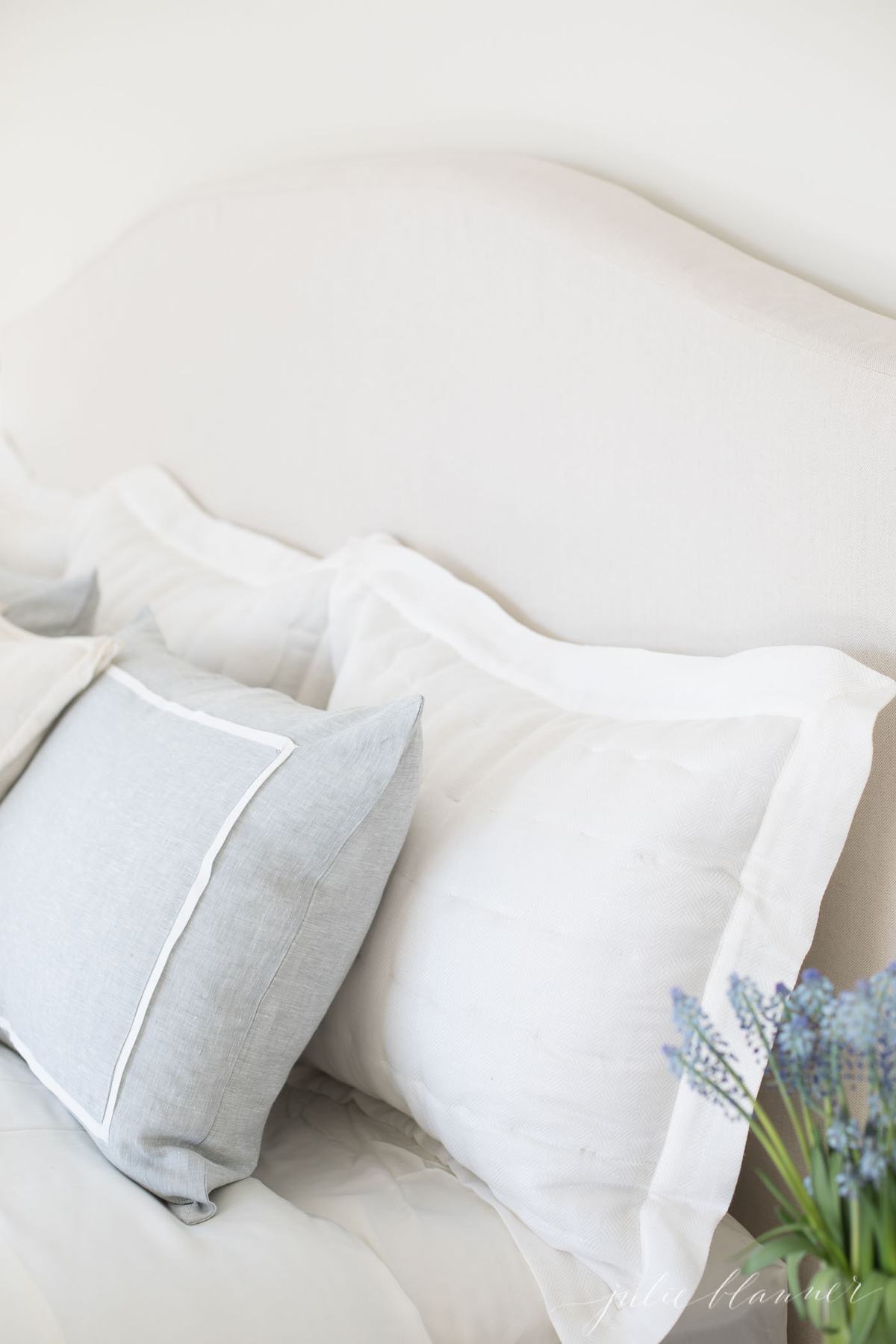 As you may recall, I don't like to make my bed… and in fact, I rarely do. I'm not that great at it and as it is, I wake between 5:30-6AM to work out. It's that one thing that I fail to fit into my day.
That doesn't mean I don't love a beautiful bed, though! I do. And when I get around to making it, I'm always so thrilled and proud of myself.
My solution to the messy bed situation is linen bedding. Why? Because linen is a luxurious fabric that looks great when it's rumpled and wrinkled. In fact, it's intended to breathe, keep you cool, and flow beautifully whether it's worn and used in home decor.
I love the elegant, yet casual look of linen and it's used throughout our home. You can read more about how to clean linen furniture here. Don't miss this round up of easy, affordable guest bedding, too!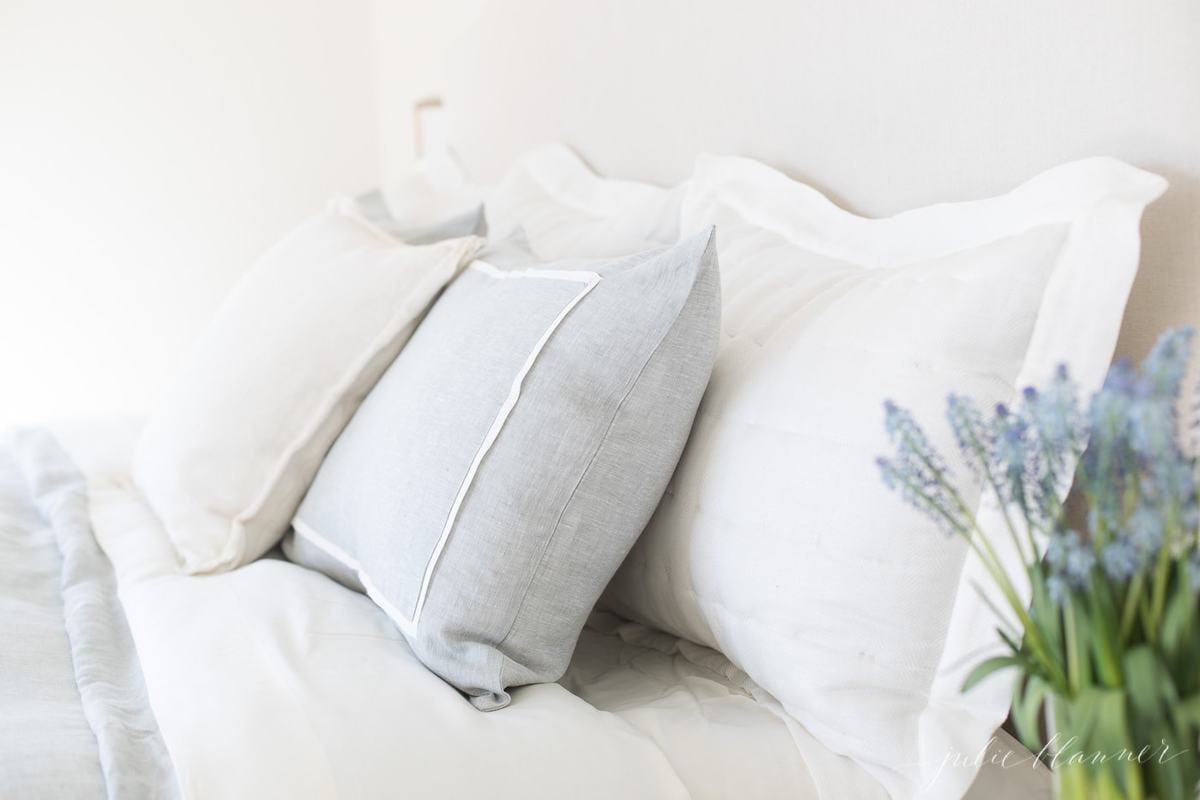 Linen Bedding
Yes, it's true. The only time I make our bed is when I do a 10 minute fluff throughout the house before guests come over.
I loved our old linen bedding, but it was looking tired and worn. When we were ready for an upgrade, I learned that not all linen bedding is created equal.
After perusing through the new spring catalog, I selected an ensemble that would be fuss free, but feel pulled together when I make the bed on a whim. Now I'm asking myself "why did I wait so long?"
Even these little details like pillow tie backs bring me so much joy! Psst… read all about my favorite pillow inserts and pillow covers, too! Find all my favorite tips for Nightstand Decorating here.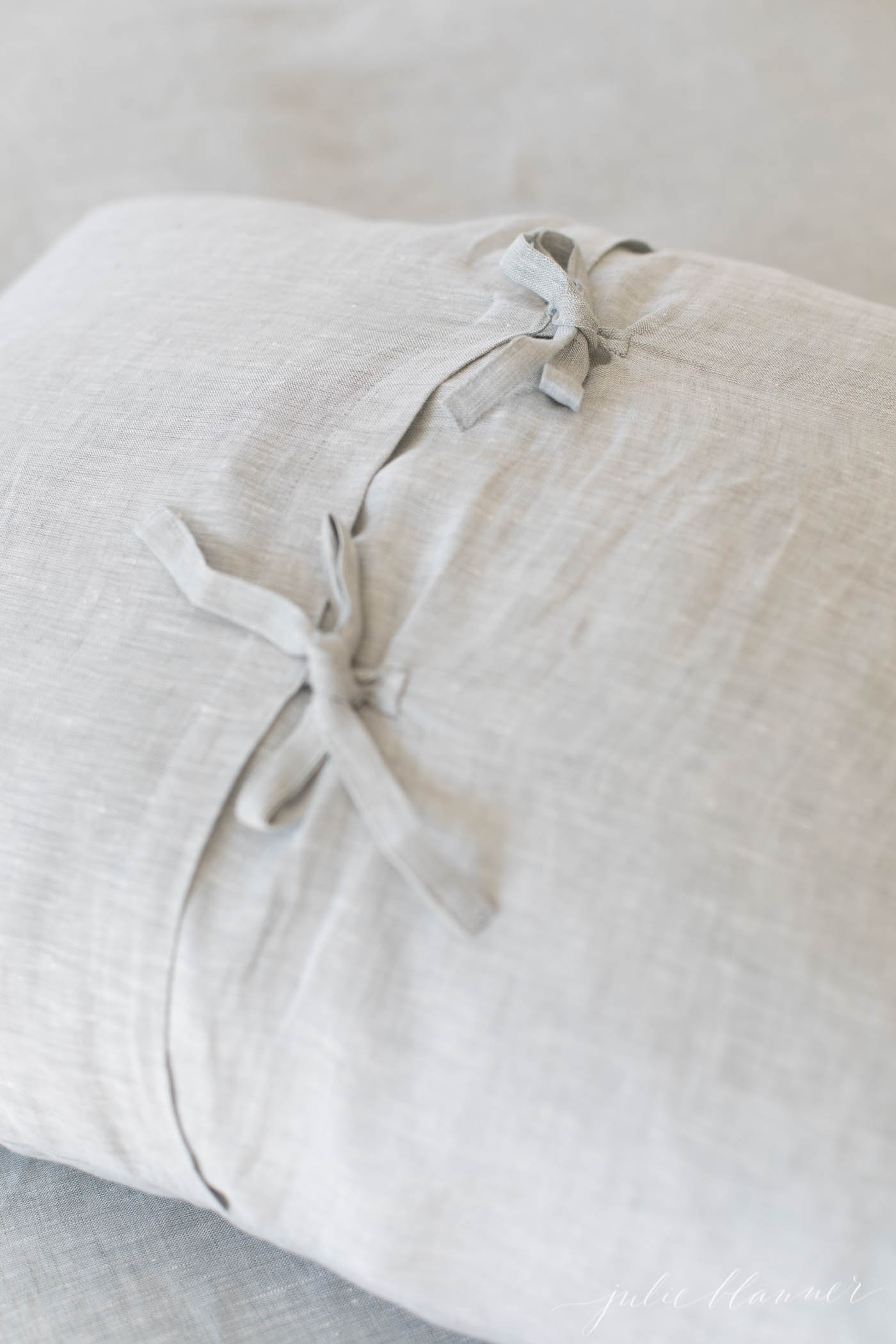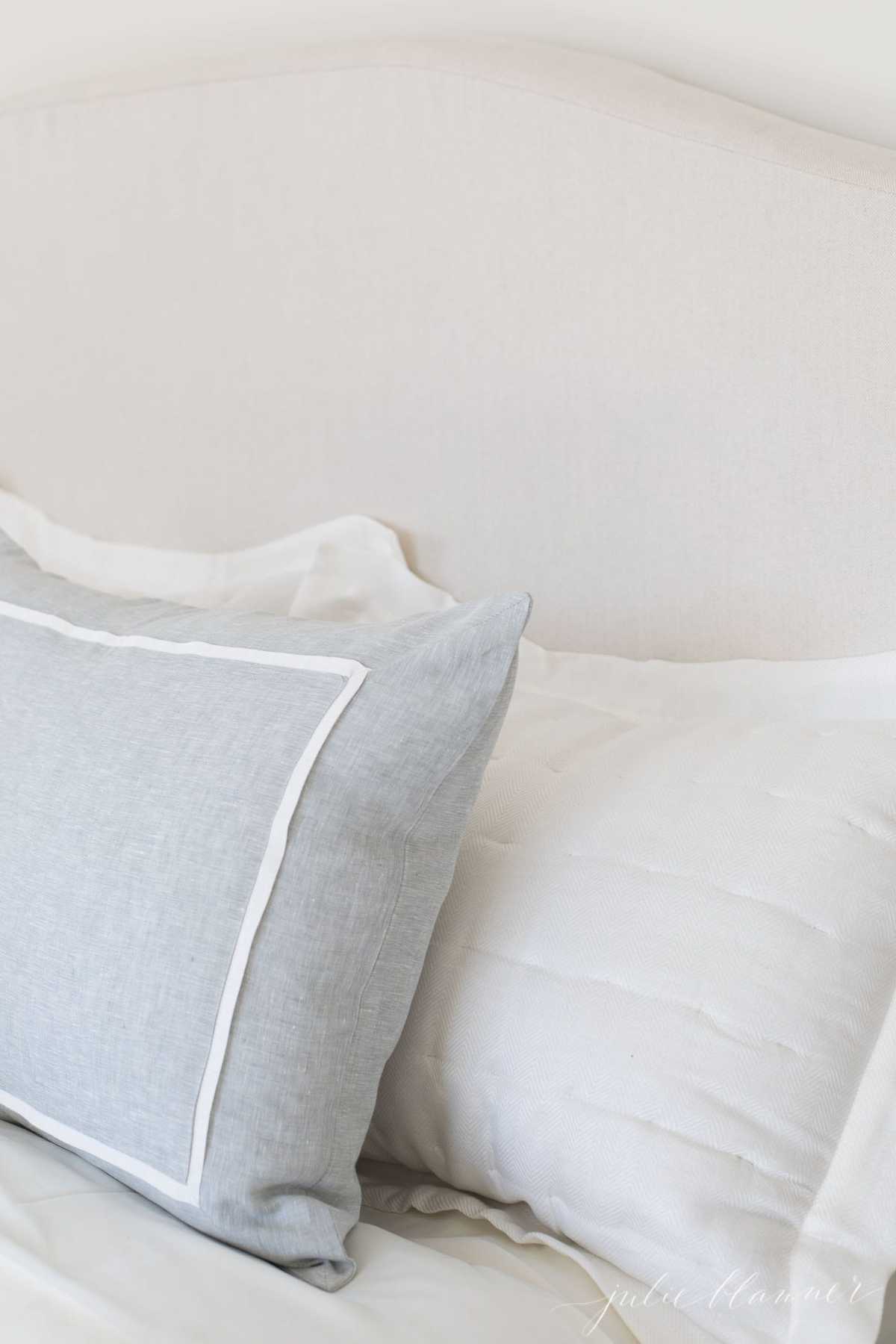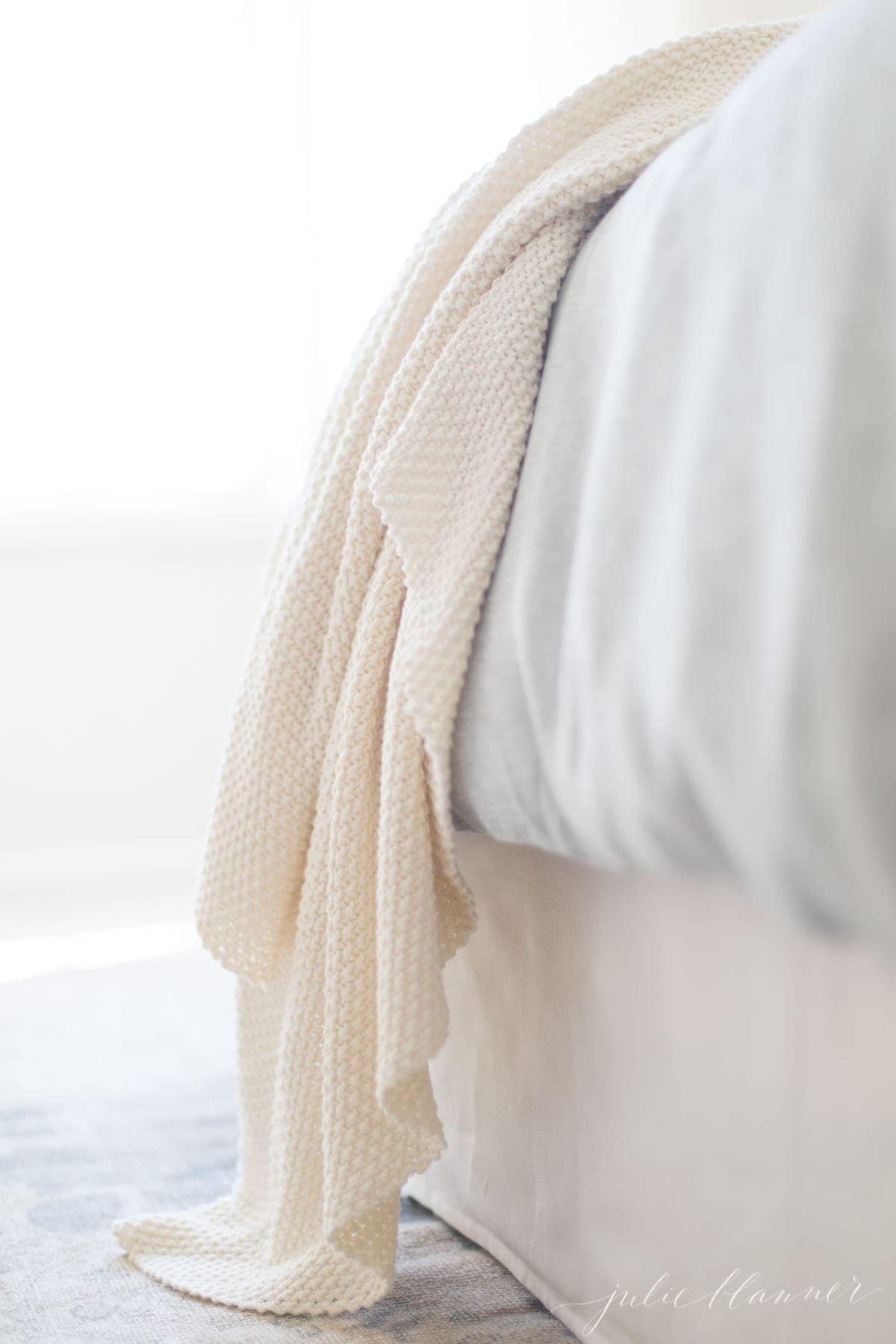 Frequently Asked Questions
Is linen bedding rough?
Long fiber, garment washed linen is not rough. Look for names like "Belgian Linen" to ensure that your bedding will be extra soft.
Why is linen bedding the best?
Linen is very porous and conducts heat beautifully, helping to pull heat away from your body. It wicks away dampness, humidity and perspiration, too. For the same reasons it's wonderful in the summer, it's great for your bedding!
Does linen shrink when washed?
It's natural for linen to shrink when washed. Often, you'll find linen bedding marked as pre-washed, so that it will have very minimal shrinkage once it reaches a consumer.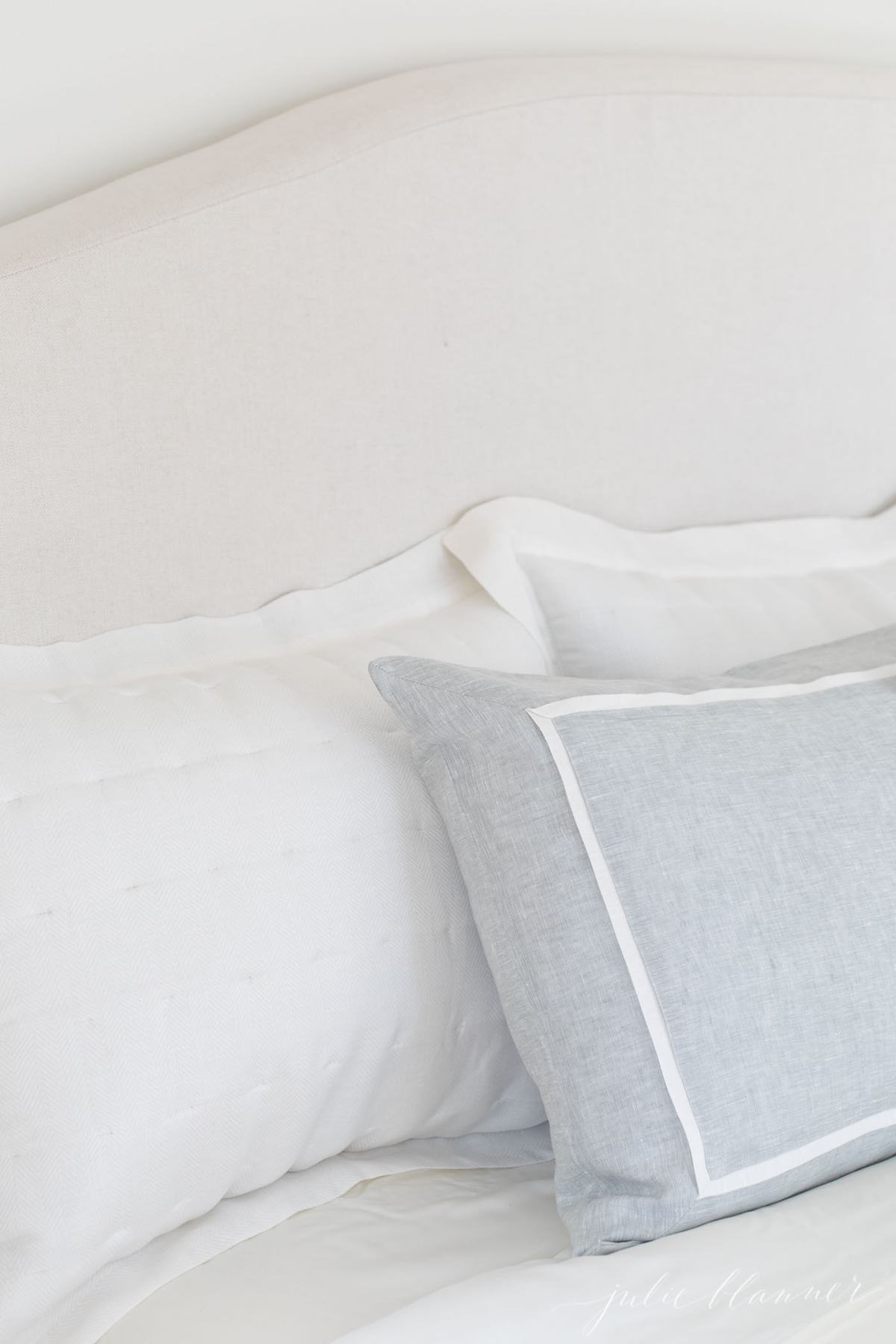 Julie's Tips
Choose the best quality linen you can afford. It truly makes for a luxurious bed you'll want to sink into at the end of the day!
Mix and match to make items work with your budget! That means choosing a high end duvet cover or pillows, and pairing them with more budget friendly items to capture the overall look you're after.
Choose linen blends to make your linen bedding more affordable. Often, linen is blended with cotton in bedding. This captures the look and feel of linen without the high-end price tag.
Looking for more bedroom inspiration? Don't skip my guide to the best Romantic Bedroom Colors.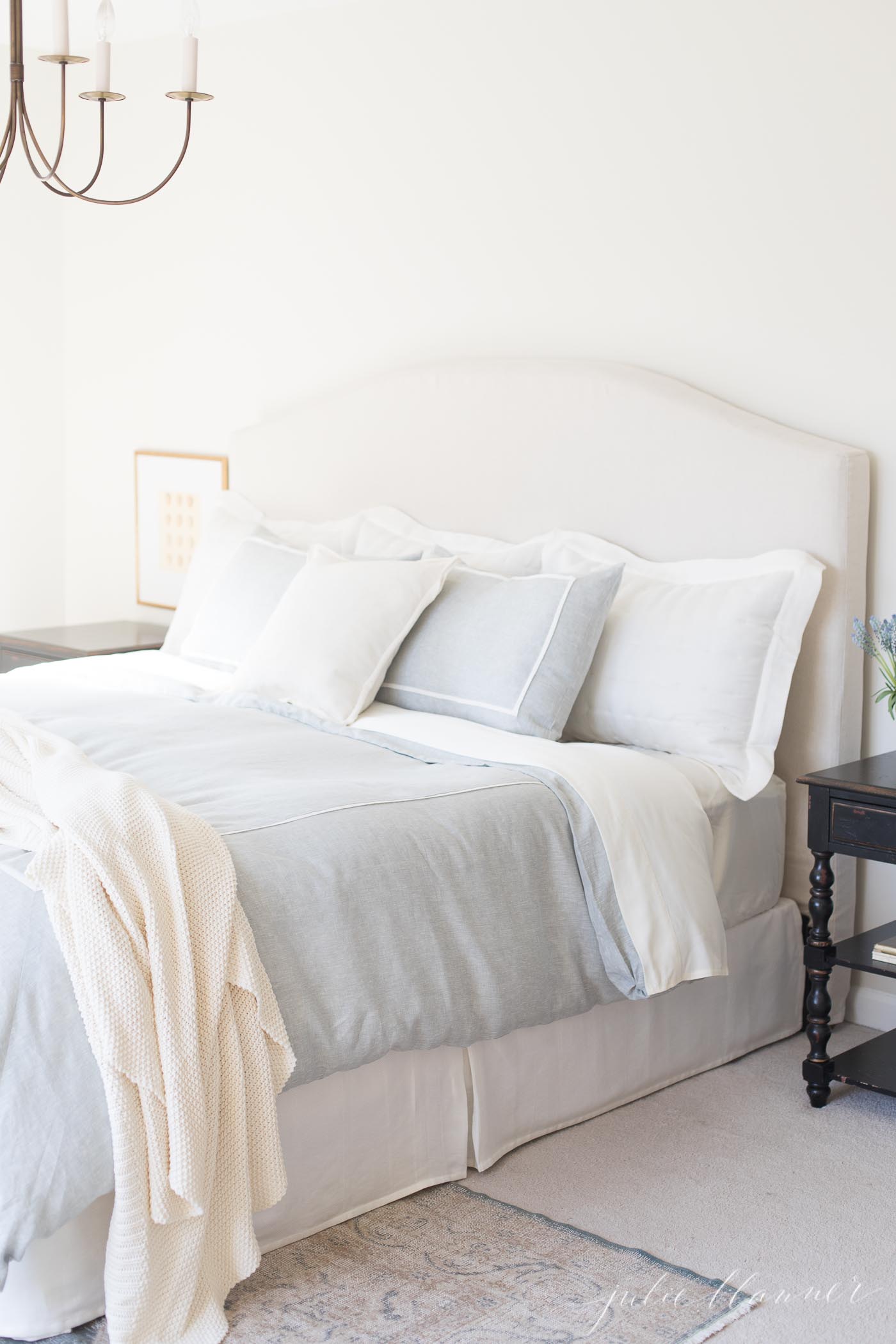 Linen Bedding Sources
Our Linen Bedding, as pictured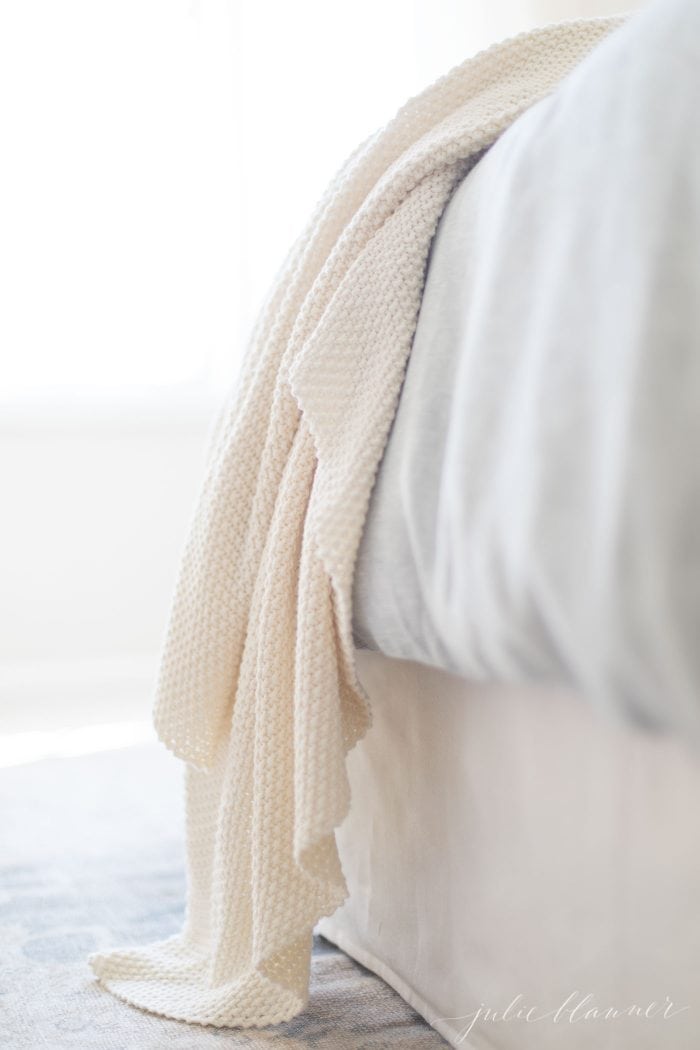 (50% off at time of this posting!)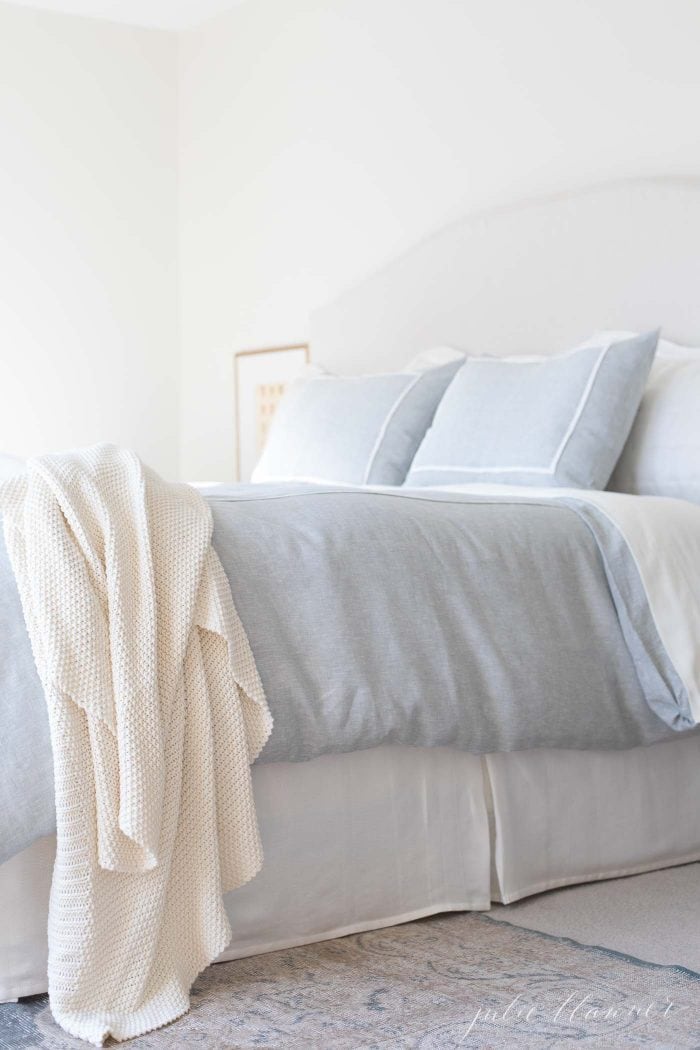 Okay, this isn't linen, but it's amazing! It came in three panels with pins to insert into the box springs to keep it in position should the mattress shift when changing sheets.
Amazon Linen Bedding
Inexpensive linen bedding available to mimic this look on Amazon.