If you're looking for the perfect shade of white, this could be the one! Sherwin Williams Extra White is a crisp, bright white that is the perfect backdrop for any room in your home.
This color is so soft and clean on our walls, and it doesn't feel too cool, even though it reads as a true white. With hints of both gray and yellow in the background, it doesn't showcase much of an undertone.
That means it meshes perfectly with so many of your favorite accent colors, too! Let's learn more about this fresh, happy white paint color.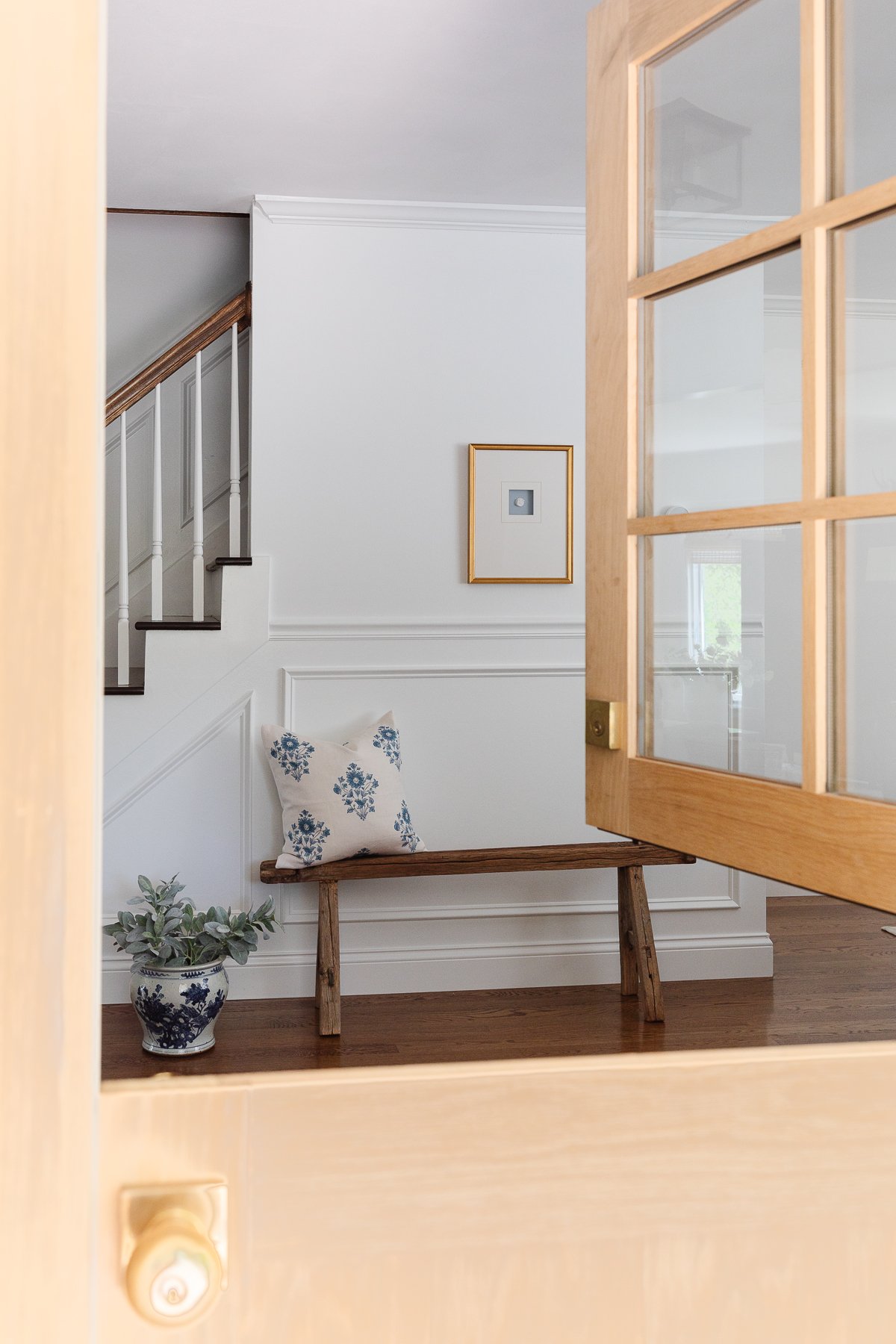 While the name Extra White implies that this is a true, pure white, that's not the case here. Extra White is not one of the whitest paint colors around, despite the name! Not by a long shot, actually.
What is this color, then? Well, in our South-facing entryway and stairwell, it turns out it's the perfect white! It's not a cream paint color, and I wouldn't call it a warm white paint color either.
It's just a clear, clean, strong and yet soft white. I love that it shows no undertones. In our home, it doesn't show a gray, yellow or green undertone – it just feels soft and pretty.
Today, we're taking a deep dive into this color to help you decide if it's right for your home! Let's get started.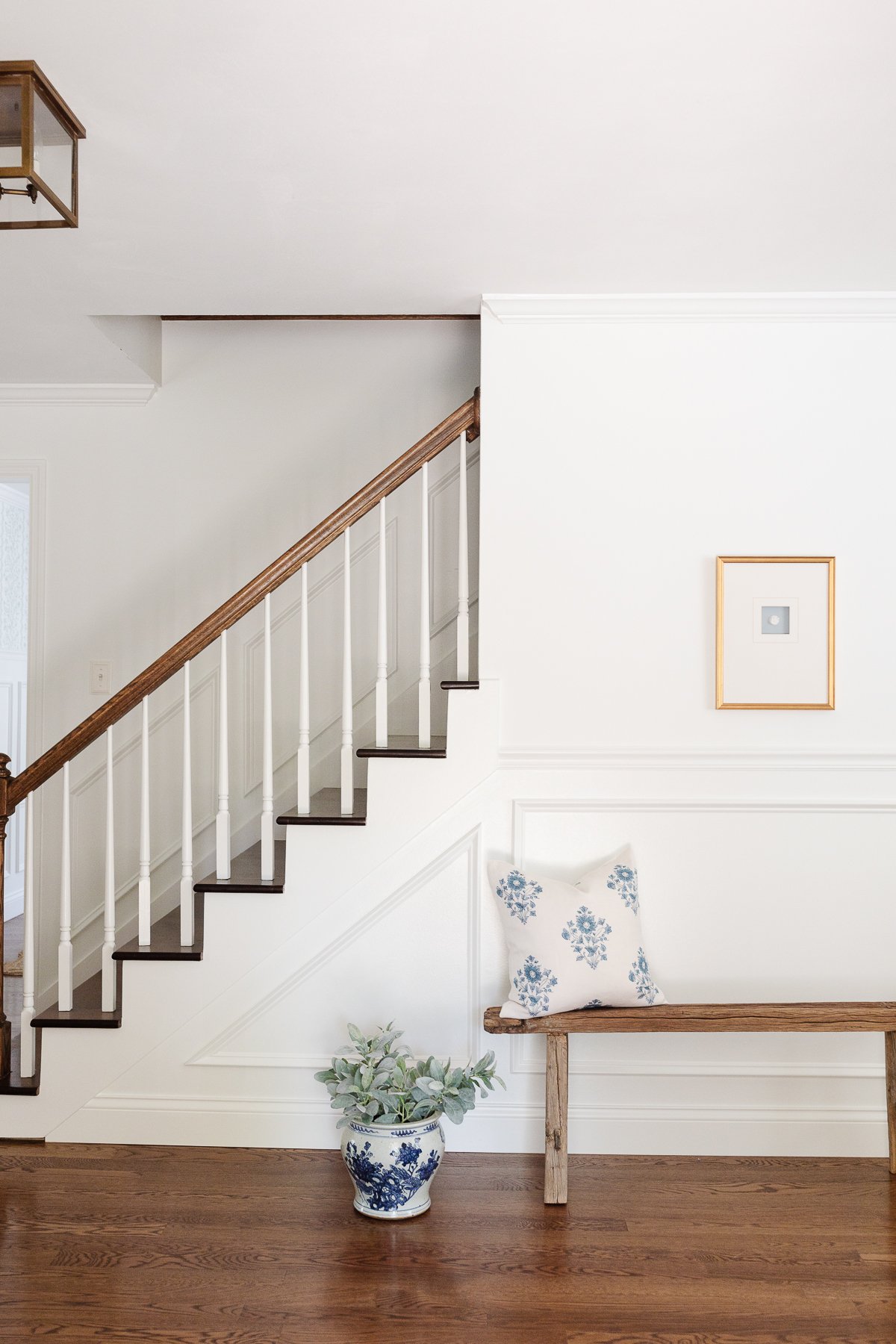 Sherwin Williams Extra White
SW 7006 Extra White might be the perfect shade of white for your home. Don't let the "extra" fool you… it's not too cold or too white!
Why You'll Love this Color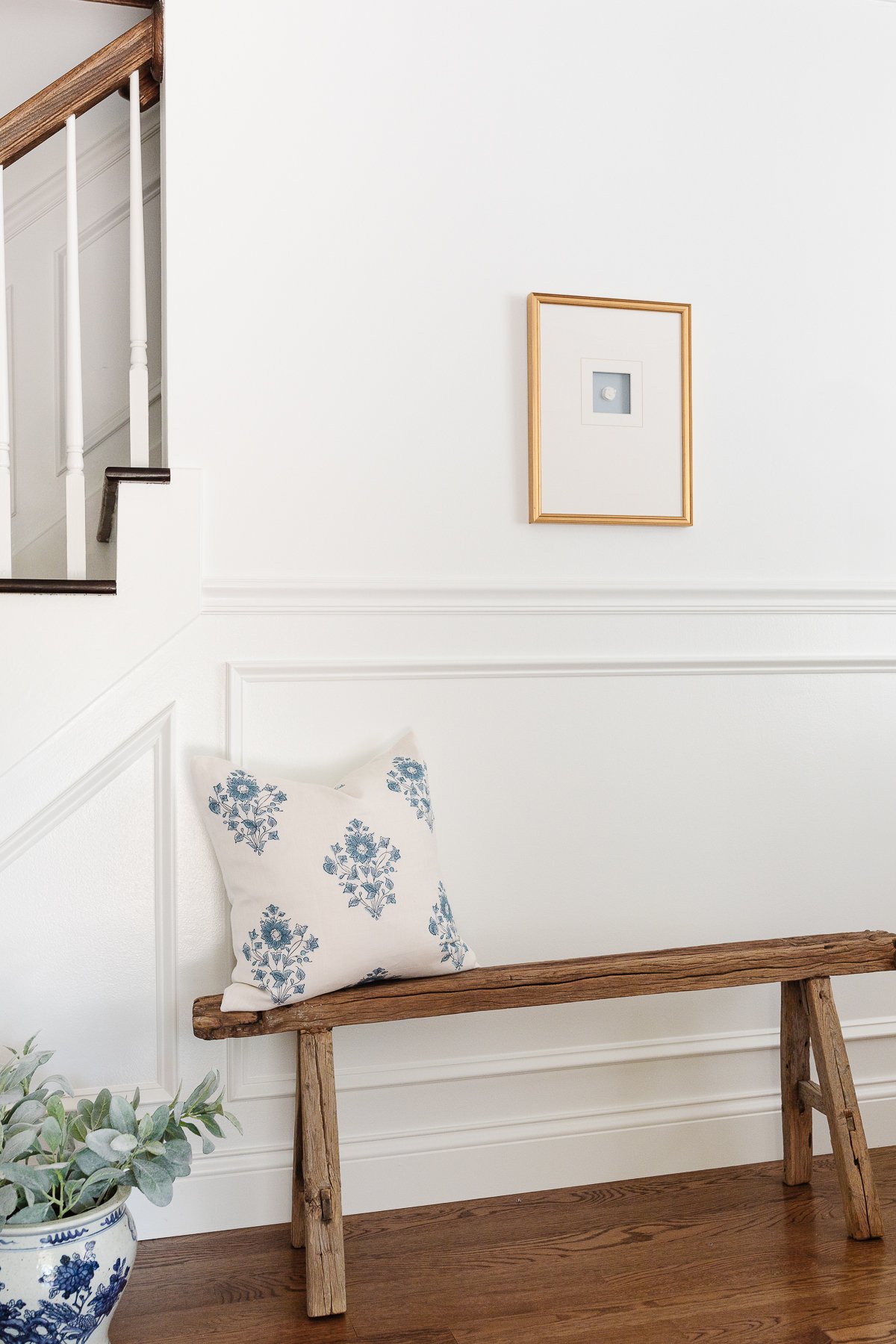 Extra White LRV
LRV is an important guide that can help tell us about the way a color reflects light. The lighter the color, the higher the number. Coming in at an LRV of 86, SW Extra White isn't as bright as we could go, but it definitely reflects a lot of light.
Learn more about LRV here – it's such a handy tool to have in your back pocket when you're choosing paint colors!
Undertones
The base of Extra White would leave you to believe that it has a little yellow or green to it. However, if anything we find that it can lean a little blue!
We face South in the rooms where we've used it, so it reads as though it has zero undertones at all – likely because that slight blue undertone is balanced by our warm southern light.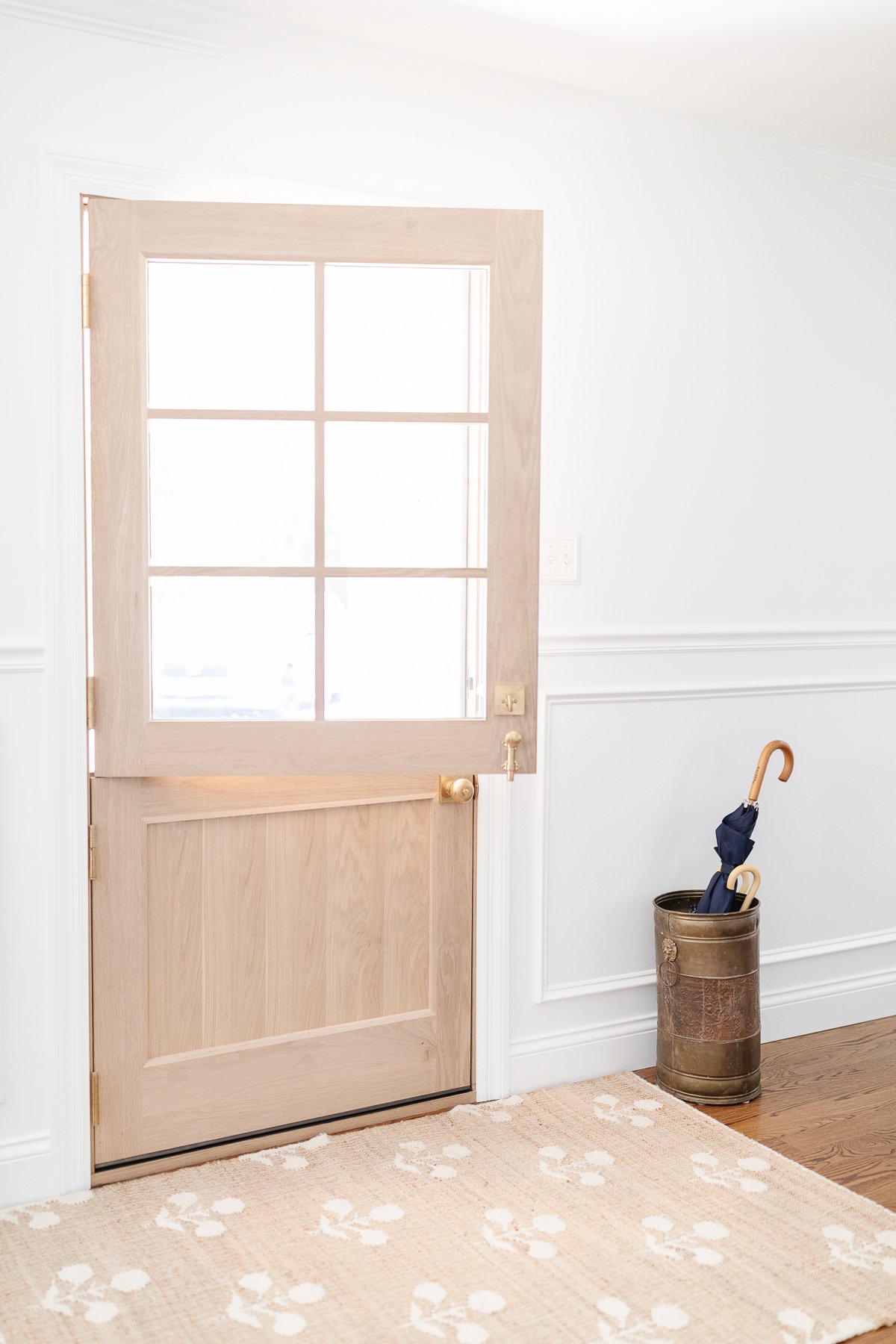 Coordinating Colors
Shades of blue work beautifully with SW Extra White! It's got the perfect bright white hue that coordinates well with a variety of blue and gray tones, and it even looks beautiful with many shades of green.
Consider the following:
Save Your Favorites
Save your favorite recipes, tutorials and guides!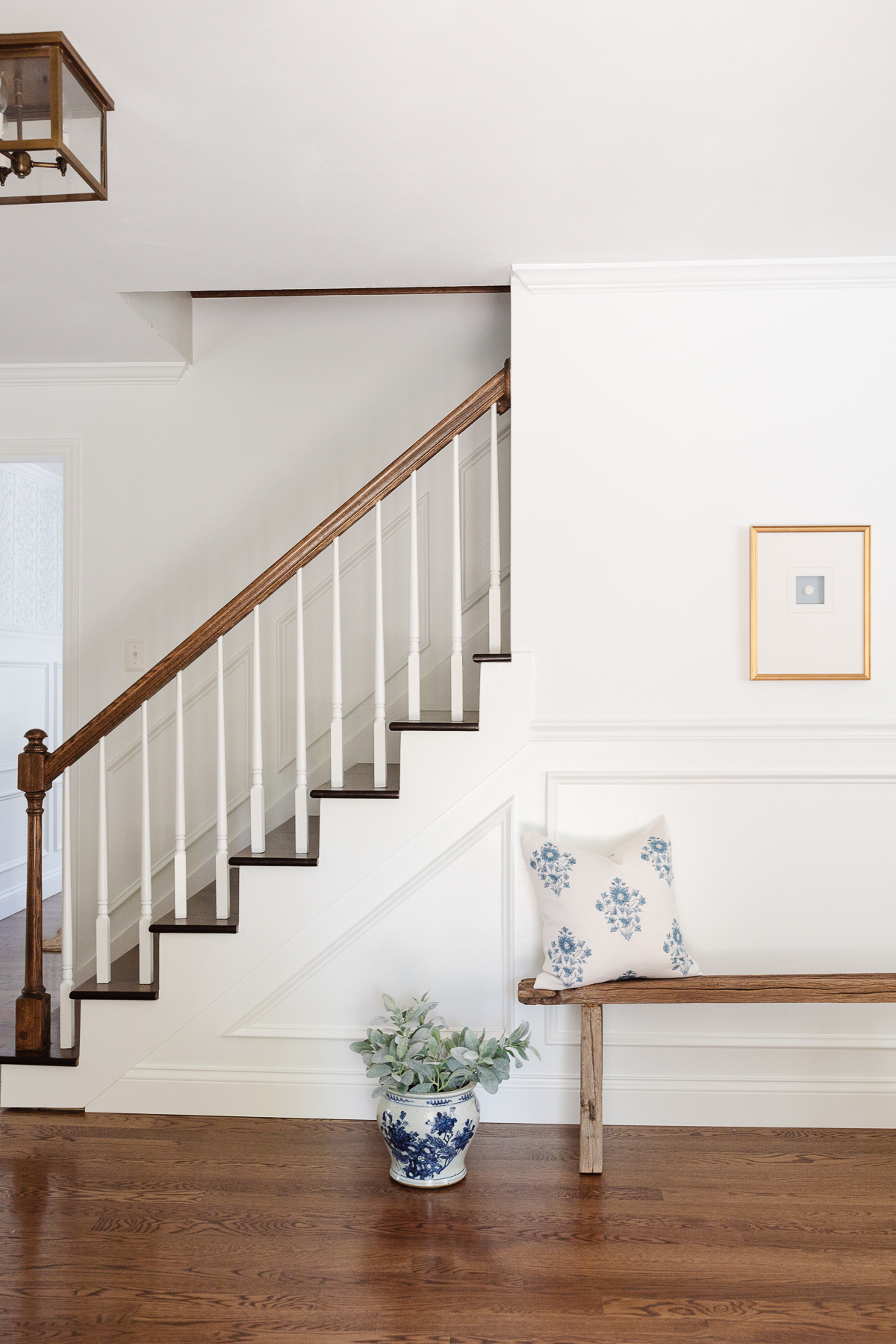 Trim Colors
This is one of those cases where the best trim color for your walls will be the same color as your walls. Choosing a trim color that will complement Extra White is quite tricky – that's why it's best to Paint Walls and Trim the Same Color!
Read through our guide for more details. Another option would be to have Extra White lightened a little – as the paint store to go 20-30% lighter if you'd like just a little more contrast.
Where to Use this Color
Entry
Bathrooms
Bedrooms
Kitchens
Exterior (trim or body)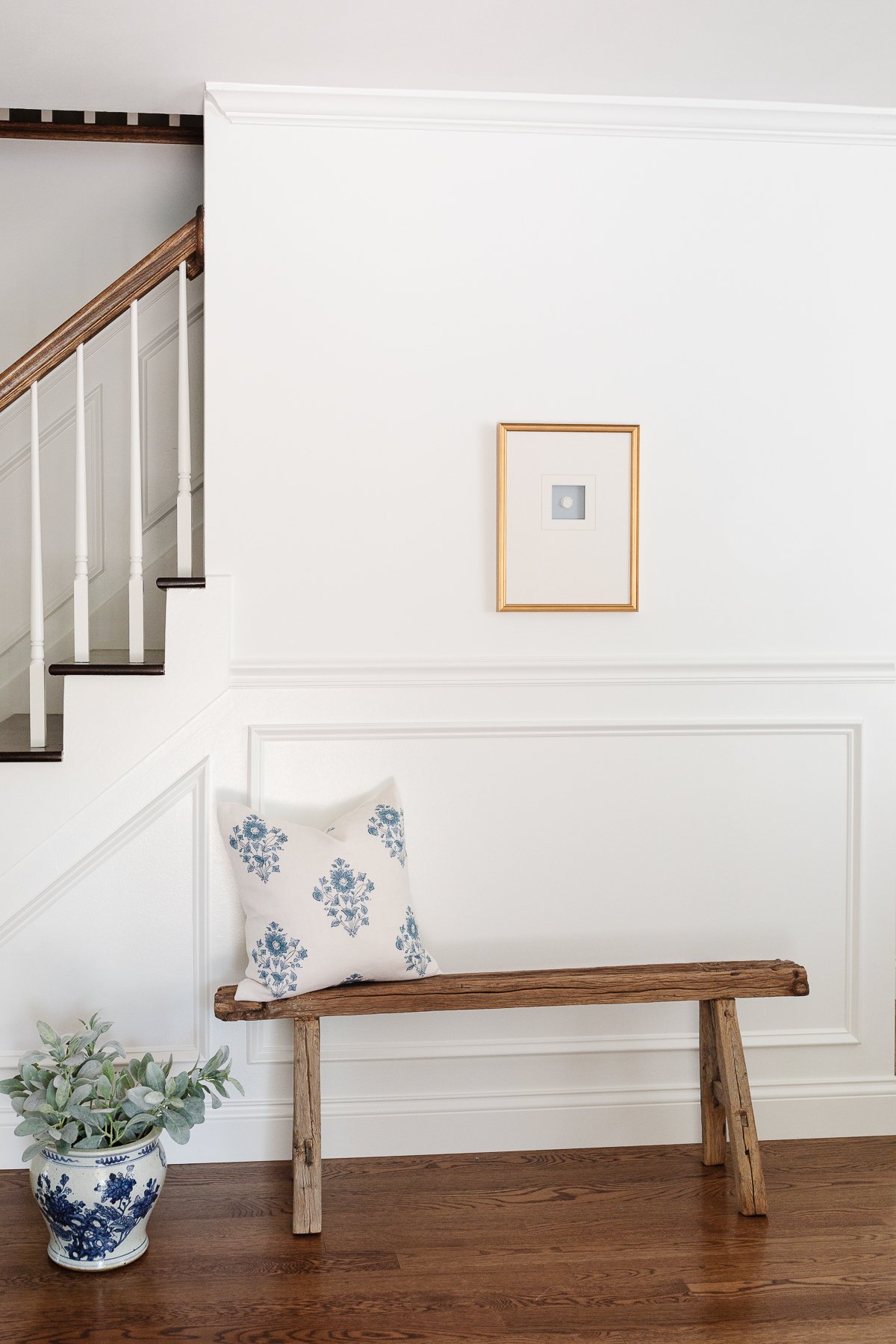 Tips
Get Samples – Order samples online or head to your local paint store. Read all my best tips about Paint Samples here!
Lighting – Look at the samples at different times of the day. Note how different lighting changes the color throughout the day. Northern light can read cooler, and southern light tends to be warmer (more yellow).
Surfaces – Hold paint samples next to adjoining surfaces. Consider your cabinetry, countertops, hard floors, carpeting, fireplace surrounds, and trim.
LRV – One of the best ways to compare these pink shades is to consider the light and dark scale of each color with the LRV. The higher the LRV, the lighter the color. Learn about Light Reflectance Value in my comprehensive guide: What is LRV?
Frequently Asked Questions
Is Extra White a popular paint color?
Yes, Extra White is a popular choice if you're looking for a bright white that doesn't showcase a lot of undertones. It doesn't read too yellow, or too green or blue!
Is Sherwin Williams Extra white too white?
No! While the name implies that it's going to be one of the brightest whites around, that's just not the case. It does have some undertones that help keep it from feeling too blue or yellow. However, keep in mind that it will make cream colors look much more yellow when you compare and contrast the two!
What is the difference between SW Extra White and Pure White?
Pure White is a little more yellow (cream) than Extra White. However, it has an LRV of 84, making these shades of white very similar on the scale of light reflectance value.
What is the difference between SW Extra White and High Reflective White?
Sherwin Williams Extra White is a strong, bright white with an LRV of 86. However, High Reflective White is even brighter! With an LRV of 93, it's a much more stark, true white color.