Get all the details about one of my favorite cream paint colors, Benjamin Moore Soft Chamois.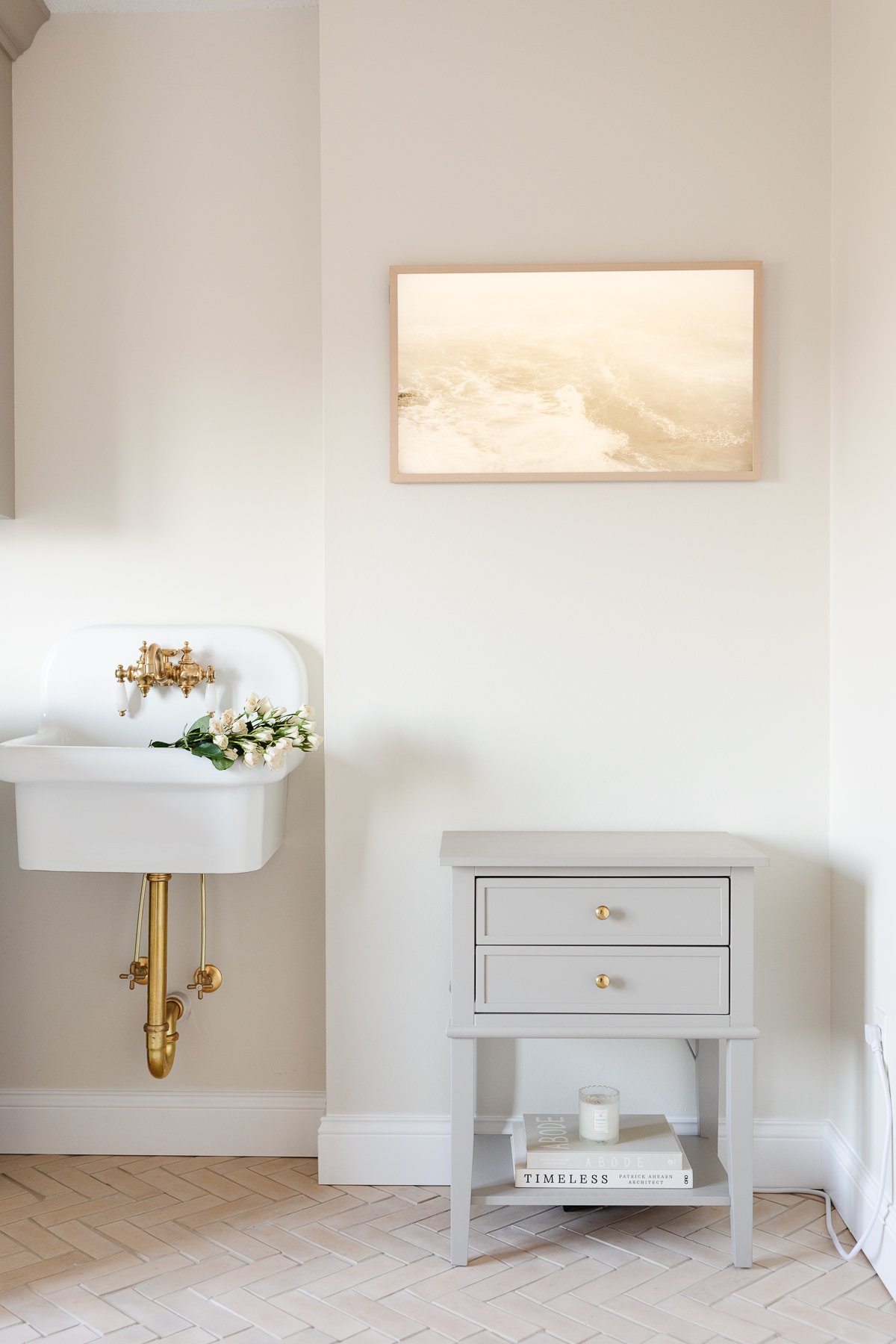 I discovered Benjamin Moore Soft Chamois from one of my favorite designers, Phoebe Howard. I love how warm it feels, yet still very light, giving the illusion of space in our foyer bath and creating a relaxing retreat in areas like our master bedroom.
When we moved into our home, we had the entire upstairs painted Benjamin Moore Soft Chamois, and have never looked back! In fact, we loved it so much we repainted our foyer bath in it as well and I often contemplate repainting our dining room with it because it's current color feels a bit too cool with its lighting situation.
Don't miss my favorite Warm Whites and the best Blue Gray Paint Colors too!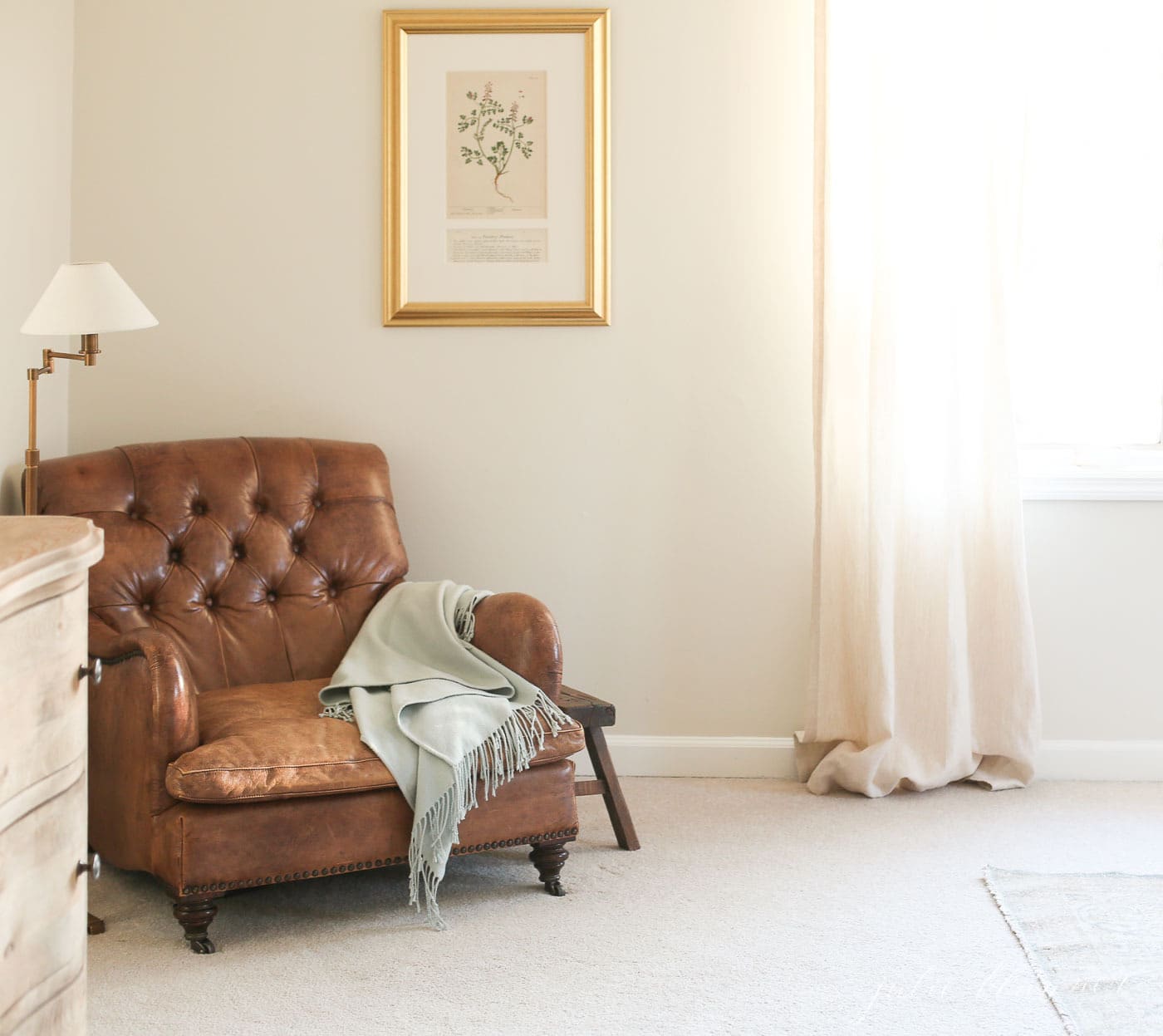 This is one of the most versatile paint colors I've used to date. It's a great fit for a lot of spaces and it's so soft.
During the day it looks light and beautiful, and at night warm, but not yellow or dirty.
To help you decide which paint color is right for you, I'm breaking them down with pros and cons of each, where they're best used, etc.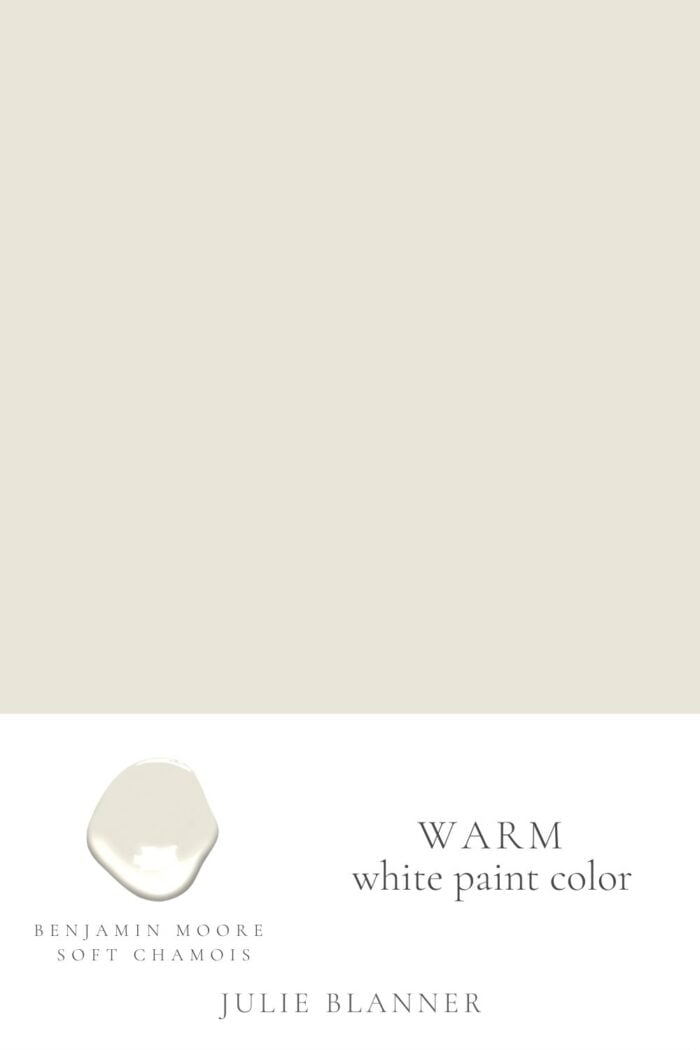 Benjamin Moore Soft Chamois Details
Works Well For
open concept spaces
traditional floor plans
rooms with natural lighting
rooms without natural lighting
Feels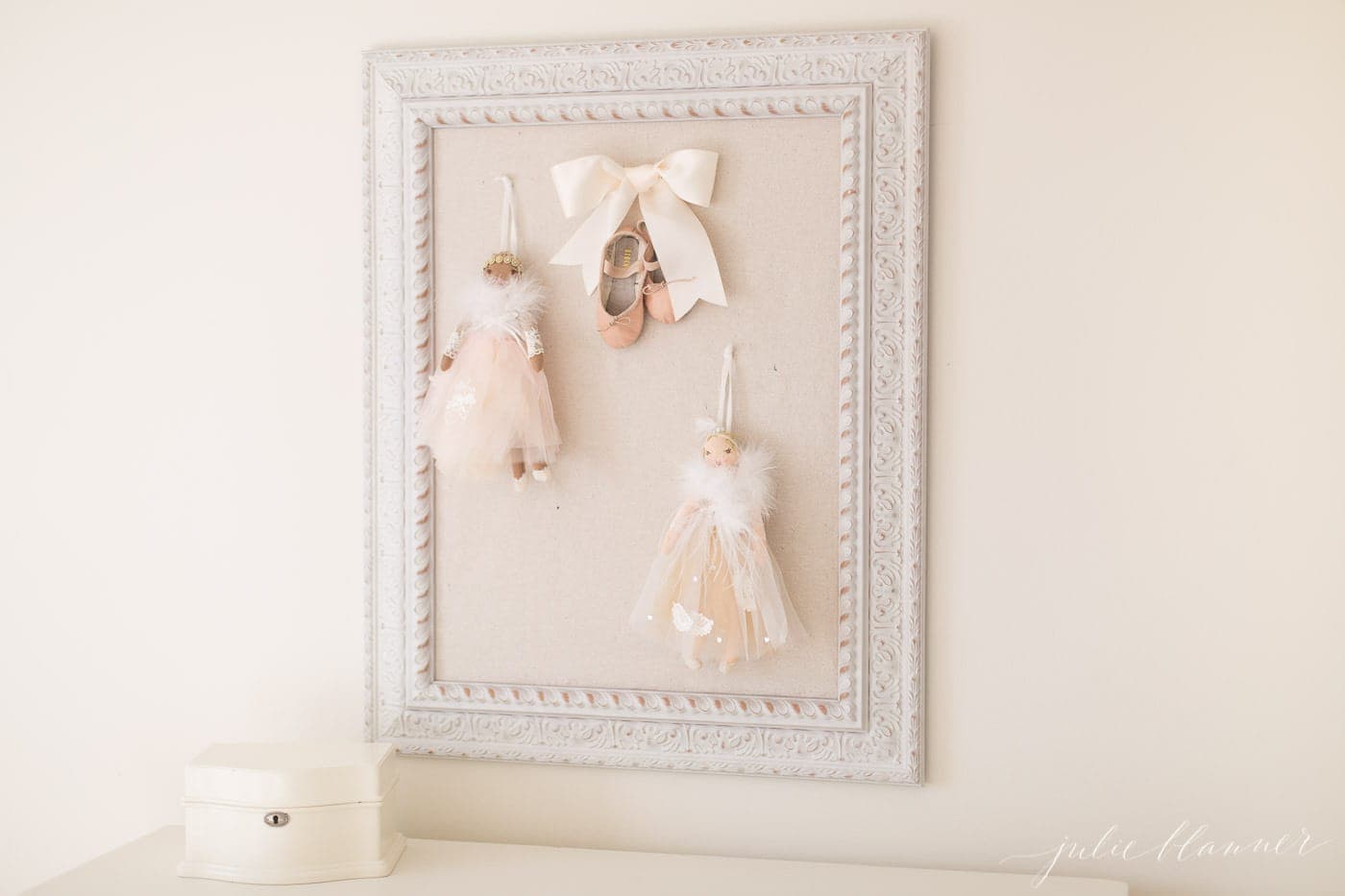 Soft Chamois Undertones
a hint of yellow
a hint of green
Styles it Fits
traditional
transitional
country
The LRV (Light Reflectance Value) of Soft Chamois is 78.94, making it very similar to Creamy and Zurich White.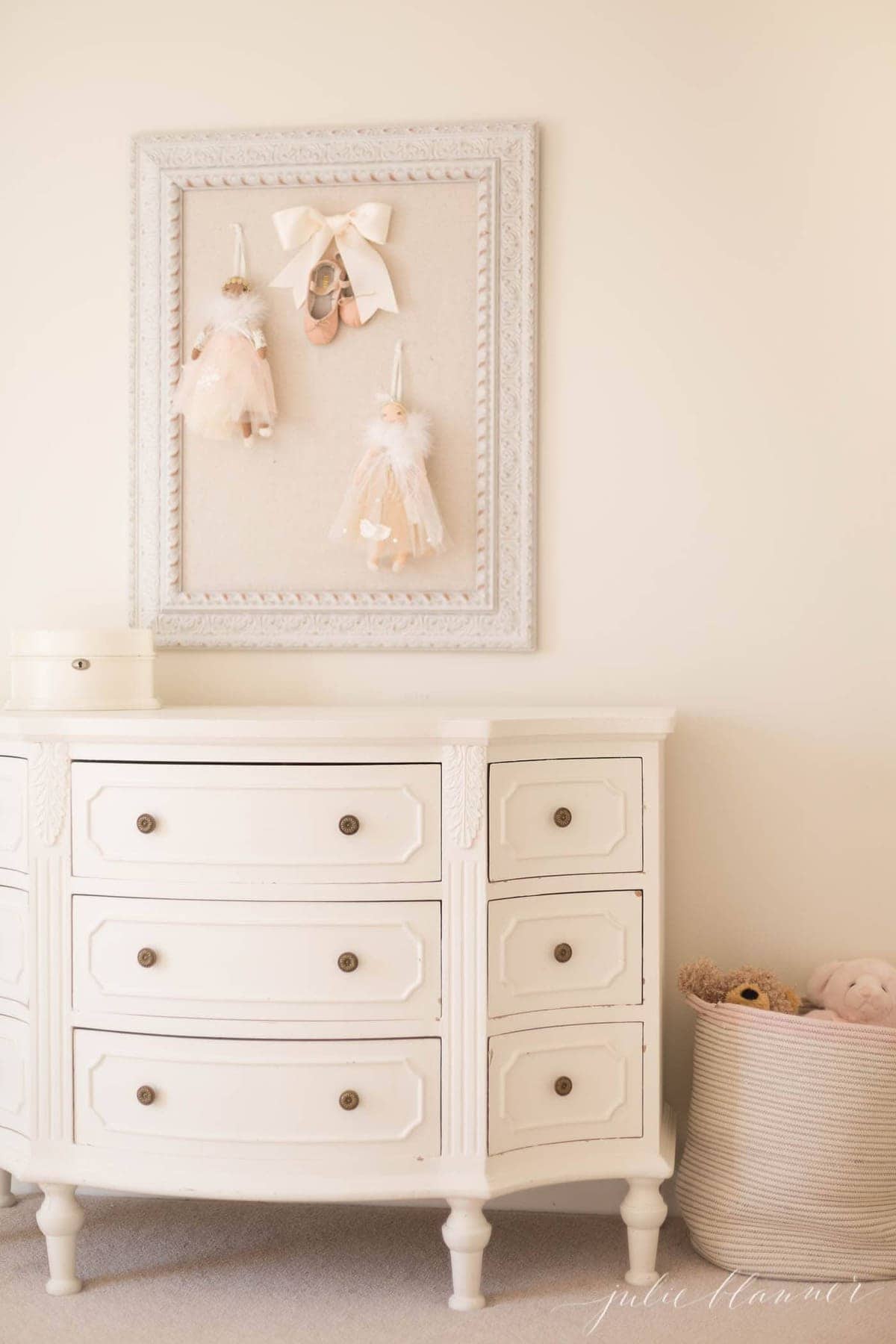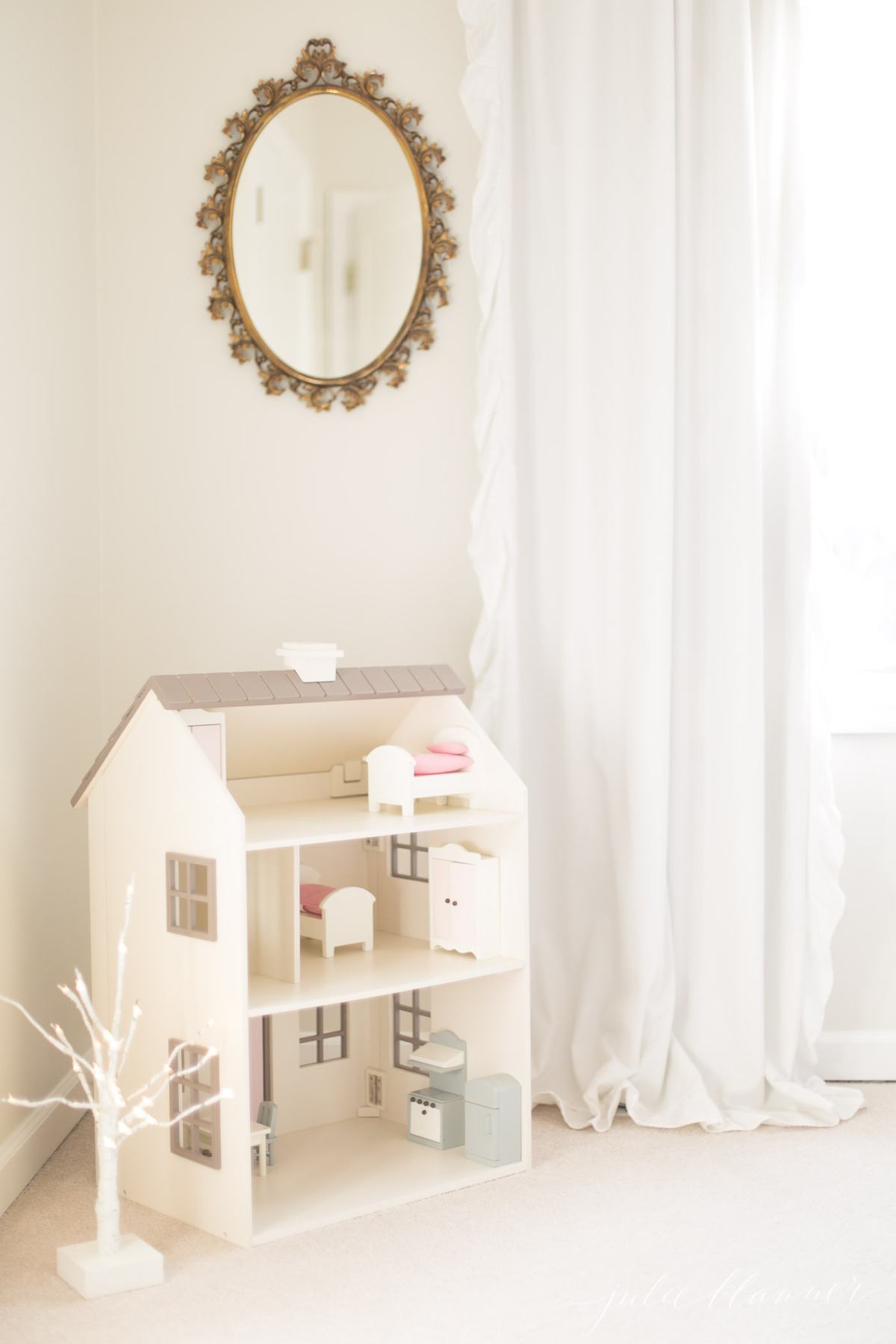 I love all of our paint colors, but this cream paint color is foolproof for any space and lighting situation. I've yet to see it in a space where I don't absolutely love it!
Need ideas for things to hang on those freshly painted walls? Don't miss 17 Easy Wall Decor Ideas!
You can find all of our paint colors here and keep track of all of yours here. If you use any of them, please return to share your thoughts!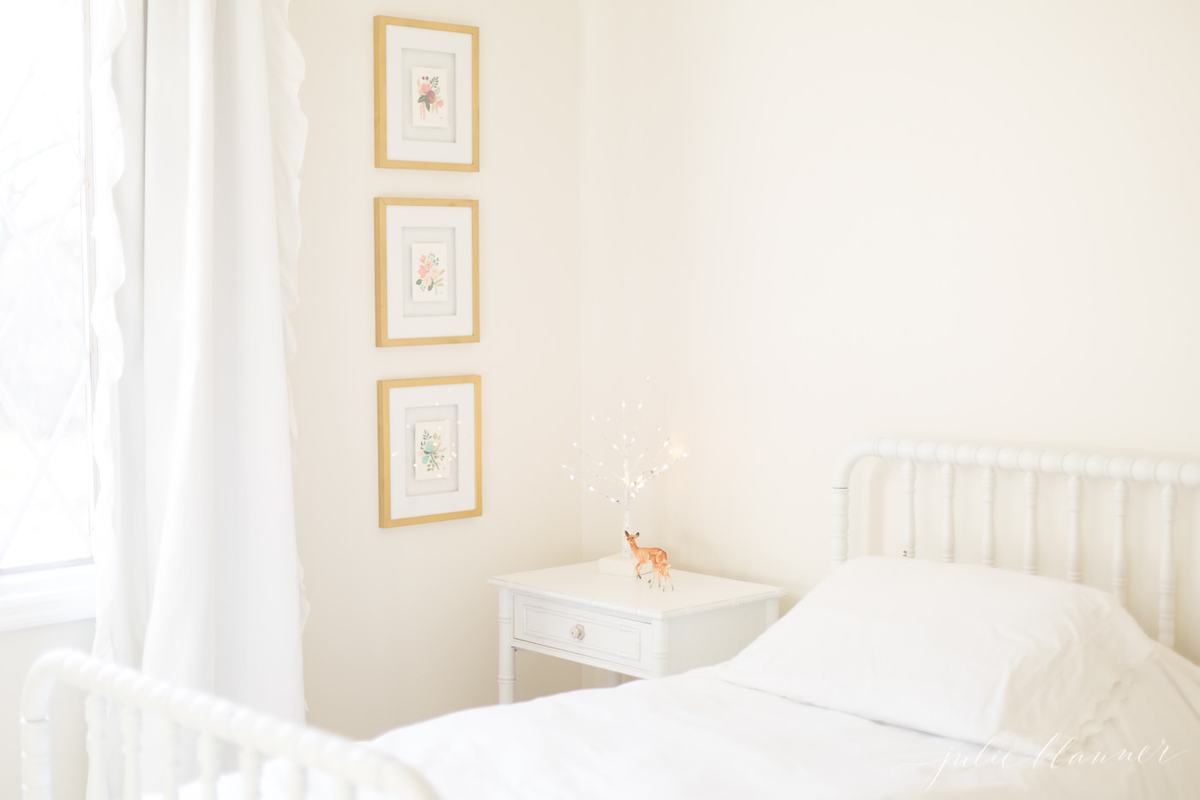 More Paint Projects and Colors You'll Love