Mushroom paint colors are the perfect blend of natural, soft earthy tones. A mushroom color paint can act as a warm, soft background to any space in your home!
These nature-inspired shades can create the coziest backdrop to living. In fact, they work beautifully as accent colors, interior walls or trim, and exterior applications too.
You'll find my top 12 picks for the best mushroom paint colors on the market and see them used in real rooms! You're sure to leave with inspiration for painting any space in your home.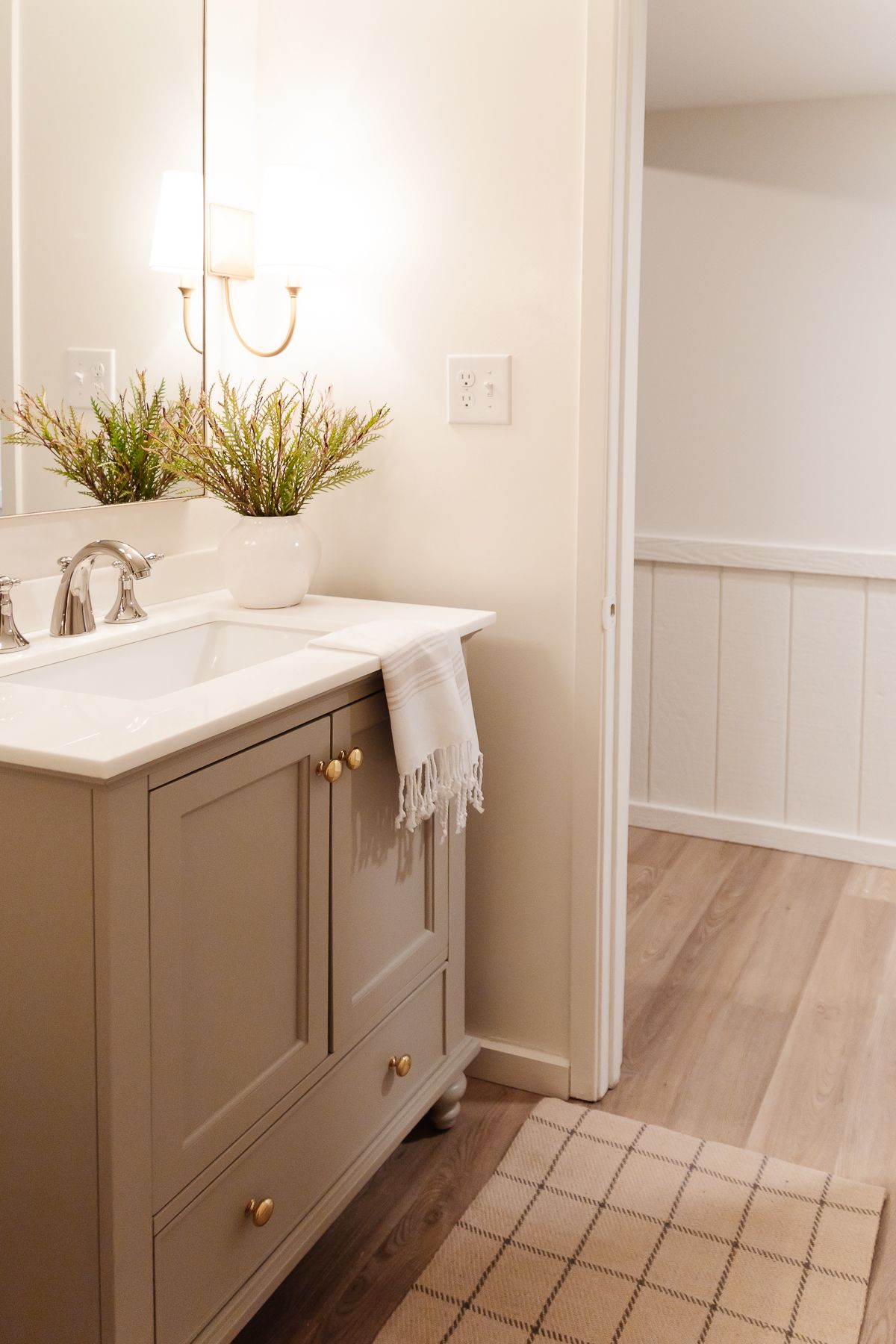 Choosing a paint color is complicated… so I'm here to help! Today, we're going to round up my favorite mushroom paint colors.
If you've followed along for long, you know that I can talk about paint until I'm blue in the face. In fact, did someone say blue? Don't miss the prettiest Blue Gray Colors and our favorite Coastal Blues, too.
Paint is a big part of creating the warm and cozy home of your dreams, and it's fun to create these paint color guides for you!
I hope that by discussing these colors, we're helping you choose with care and confidence. Although paint is one of the least expensive changes you can make in your home, mistakes are costly! (Ask me how I know.)
Find incredible round ups of our favorite Warm Whites, Greige Paint, Cream Colors and Romantic Bedroom Colors.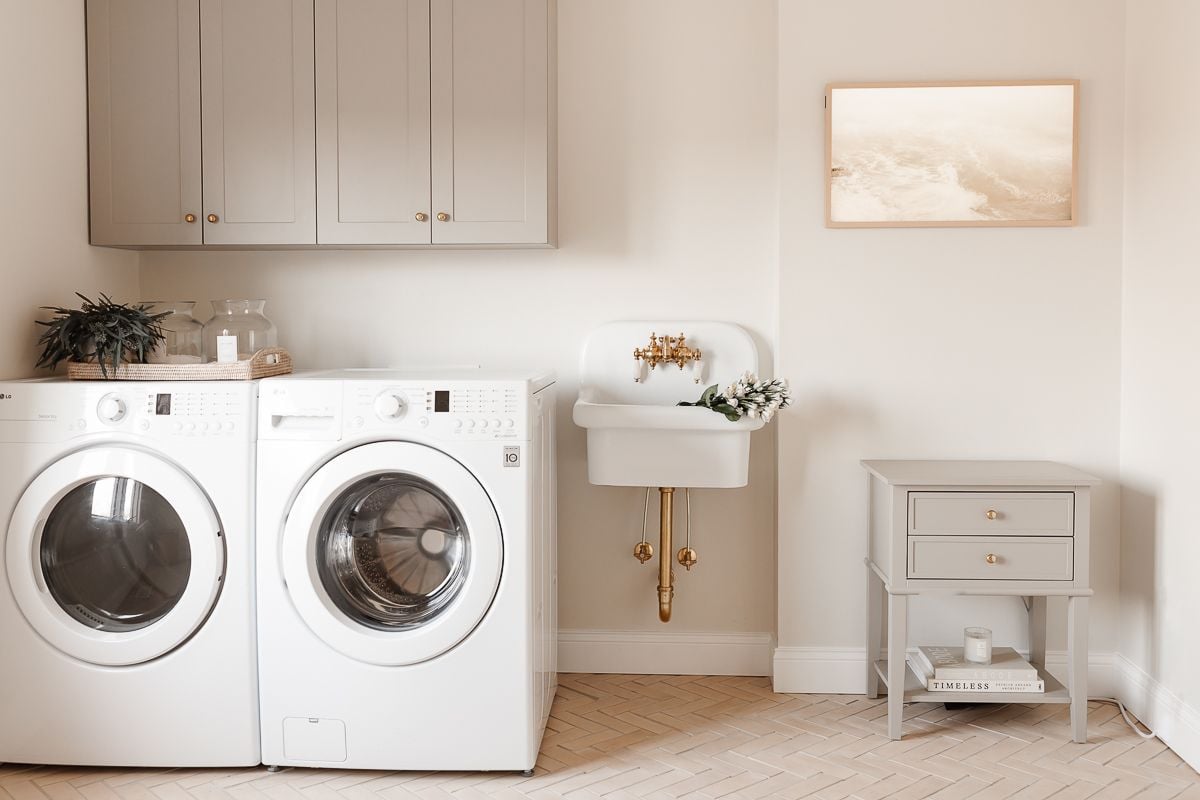 Mushroom Paint Colors
You might be asking yourself some questions. "Are mushroom paint colors and greige paint colors the same thing?" "Is mushroom the same color as taupe?" Good questions!
Taupe has a tendency to read as a deeper gray/beige color with a little more of a pink or purple undertone. Greige is generally considered a softer, more pastel paint color… not quite white or off-white, but a good combination of all of the above.
Mushroom paint colors fall somewhere in the middle. They are a little deeper than a soft pastel greige, and a little less pink/purple than a classic taupe. They create a wonderful, cozy neutral backdrop for a wide variety of spaces!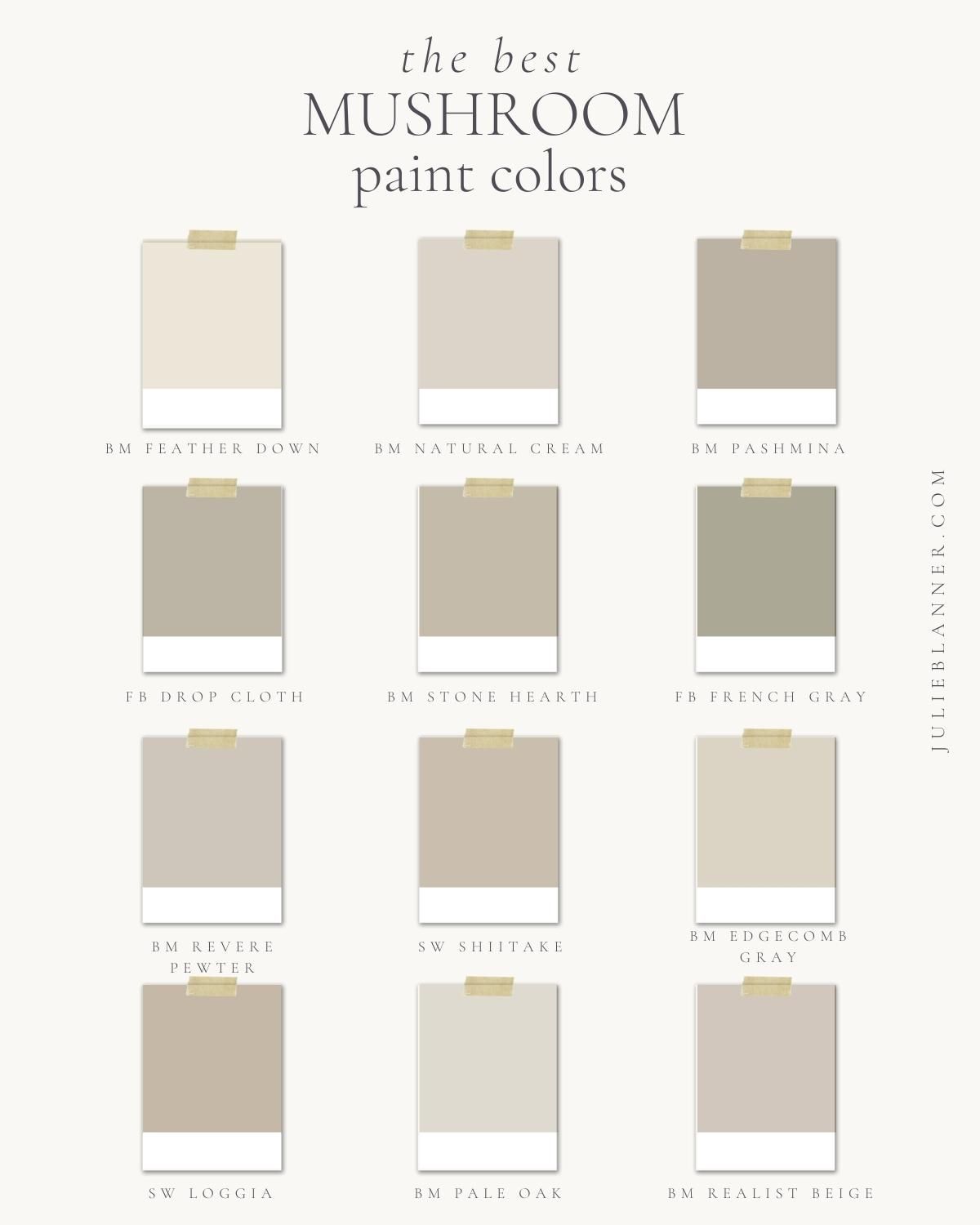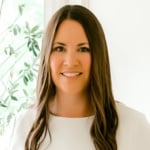 Tips
Mushroom colored cabinets are especially popular right now! Consider these colors as a warm, cozy alternative to white or gray cabinets in your kitchen, laundry or bath.
Paint colors darken as they dry.
Learn about Light Reflectance Value in my comprehensive guide: What is LRV?
Samples – Use paint samples! As you try different shades, you'll begin to recognize a pattern in the colors that feel good in your home. In fact, you should check samples on different walls throughout the day.
Keep all light sources in mind, as this can also change the way the color feels- read up on light bulbs, too.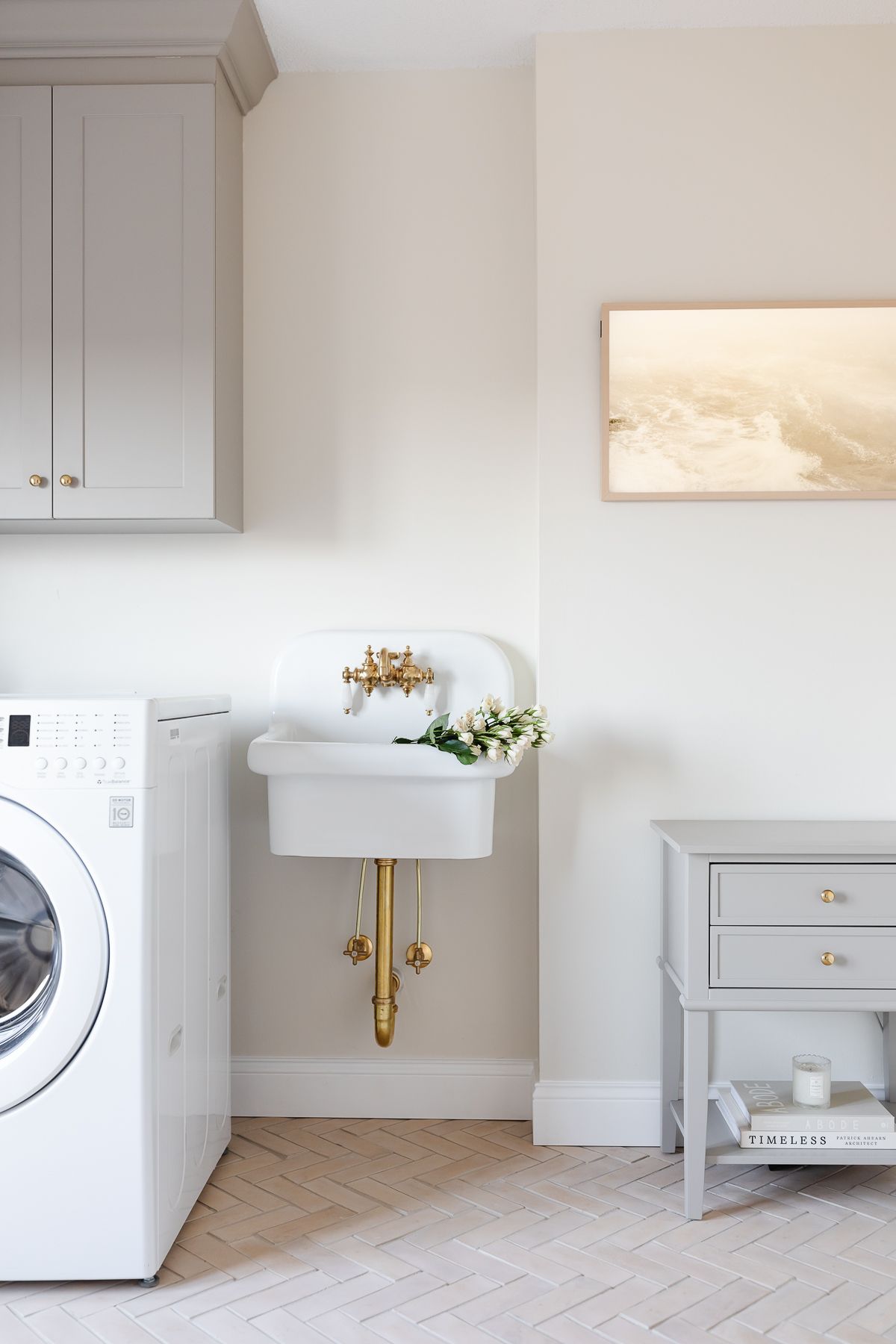 Frequently Asked Questions
What color is mushroom color?
Mushroom is a mid-tone brown, with some gray in the background. The brown is dominant but there is just enough gray to keep it from reading as too brown or taupe – they are a wonderful soft neutral.
What colors go best with mushroom?
It's such a great color that can be featured as an accent or as a dominant color in a space. Mushroom paint colors can work with shades of blue, creams, warm whites, and even shades of greens and deeper browns or grays.
Top 12 Mushroom Color Paint Options
These colors run the gamut, from soft and paler mushroom colors (coinciding with the greige family) to deeper, more dramatic shades.
Benjamin Moore Feather Down
We'll start with the lightest of the mushroom colors we're including here. This is a soft, creamy off-white color with a lot of gray and beige in it. With an LRV of 73.16, it's the lightest way to do mushroom in your home!
Next up, BM Natural Cream. As we recently took an in depth dive into this color, I had to include it on this list! With an LRV of 64, this is a surprisingly deep cream that can read as a much deeper greige or mushroom in some lighting.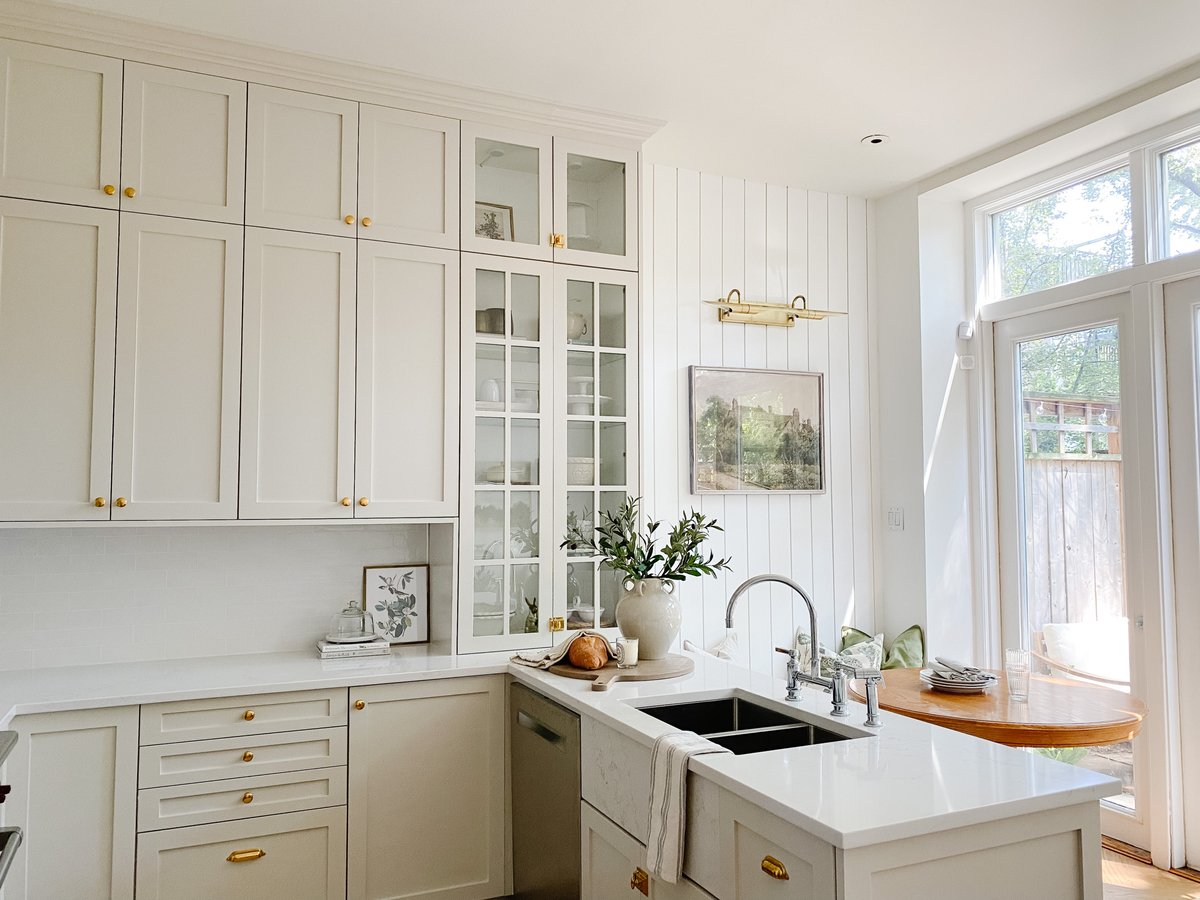 Farrow and Ball Drop Cloth
With both yellow and gray undertones, this is a deep greige color that is absolutely stunning on both walls and furniture. In fact, with an LRV of 51, it's a significant color, matching up in light reflection with SW Loggia.
Benjamin Moore Stone Hearth
BM Stone Hearth 984 is a true mushroom color! With slight purple and brown undertones, it is a chameleon color that will read differently in varying light. Stone Hearth has an LRV of 48, putting it right in the center of the light reflectance value chart.
Benjamin Moore Edgecomb Gray
This is an incredibly popular shade, and it's on the same color card as Revere Pewter, which is just deeper. Edgecomb Gray HC-173 is a wonderful gray/beige color, but can read more yellow in some natural lighting situations. It has an LRV of 63.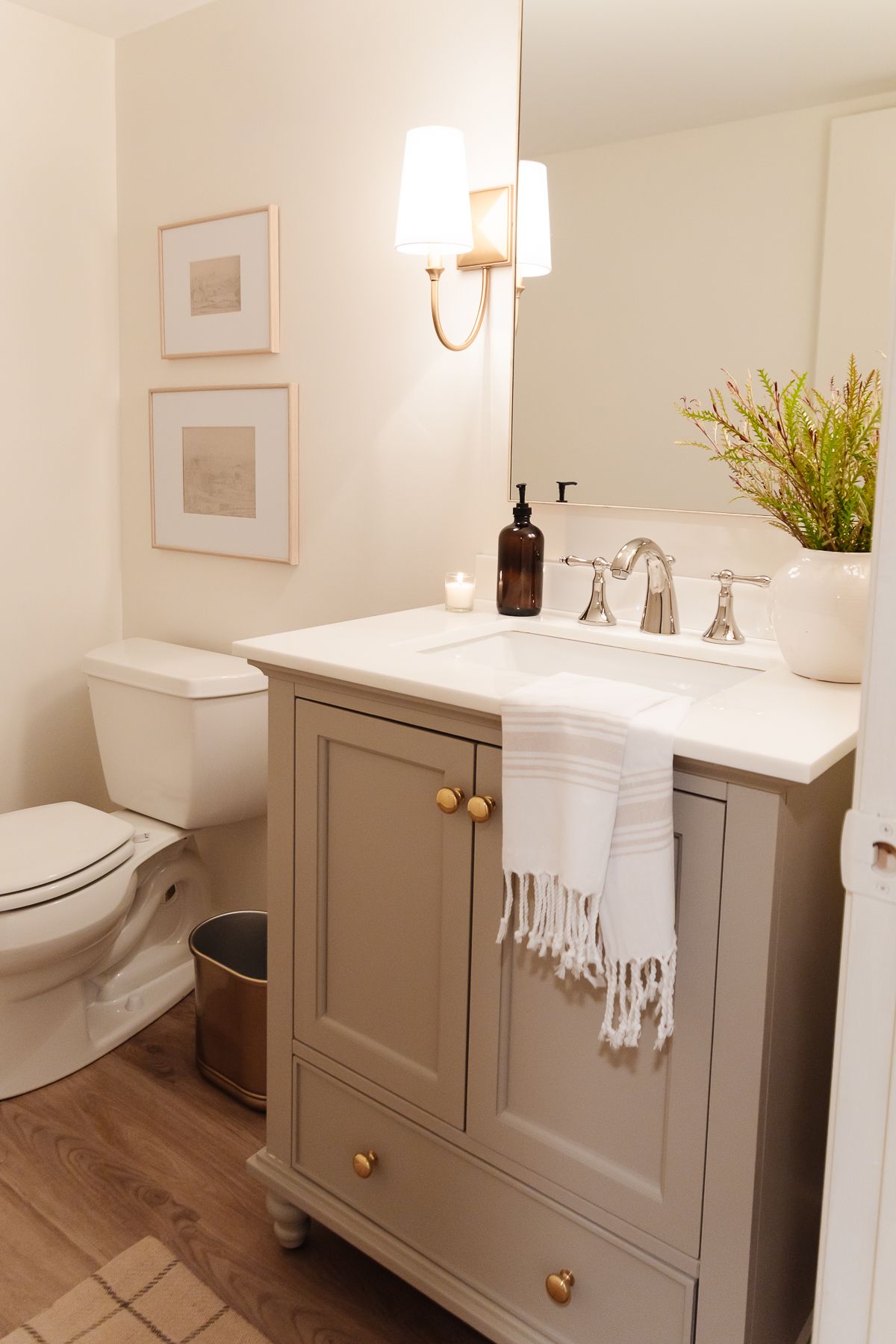 Of course, we can't skip this one. This is an incredibly popular mid-tone mushroom color that has long been a Pinterest favorite! With an LRV of 55, it's a forever favorite for interior designers and homeowners alike!
Revere Pewter and Shiitake (below) are also the closest matches we have found to our stock cabinetry in two of our must popular recent home projects.

Read all about our basement bathroom project details here (including sources, etc.) and our modern laundry room project here. We have shared the mushroom color paint code for the cabinets there if you'd like an exact match!
Shiitake is a warm, earthy neutral. SW 9173 leans more into warm beige, with just enough gray in the background to keep it from being boring! With an LRV of 51, this one is a deep color that you'll want to use with care, and be sure to study your lighting throughout the day.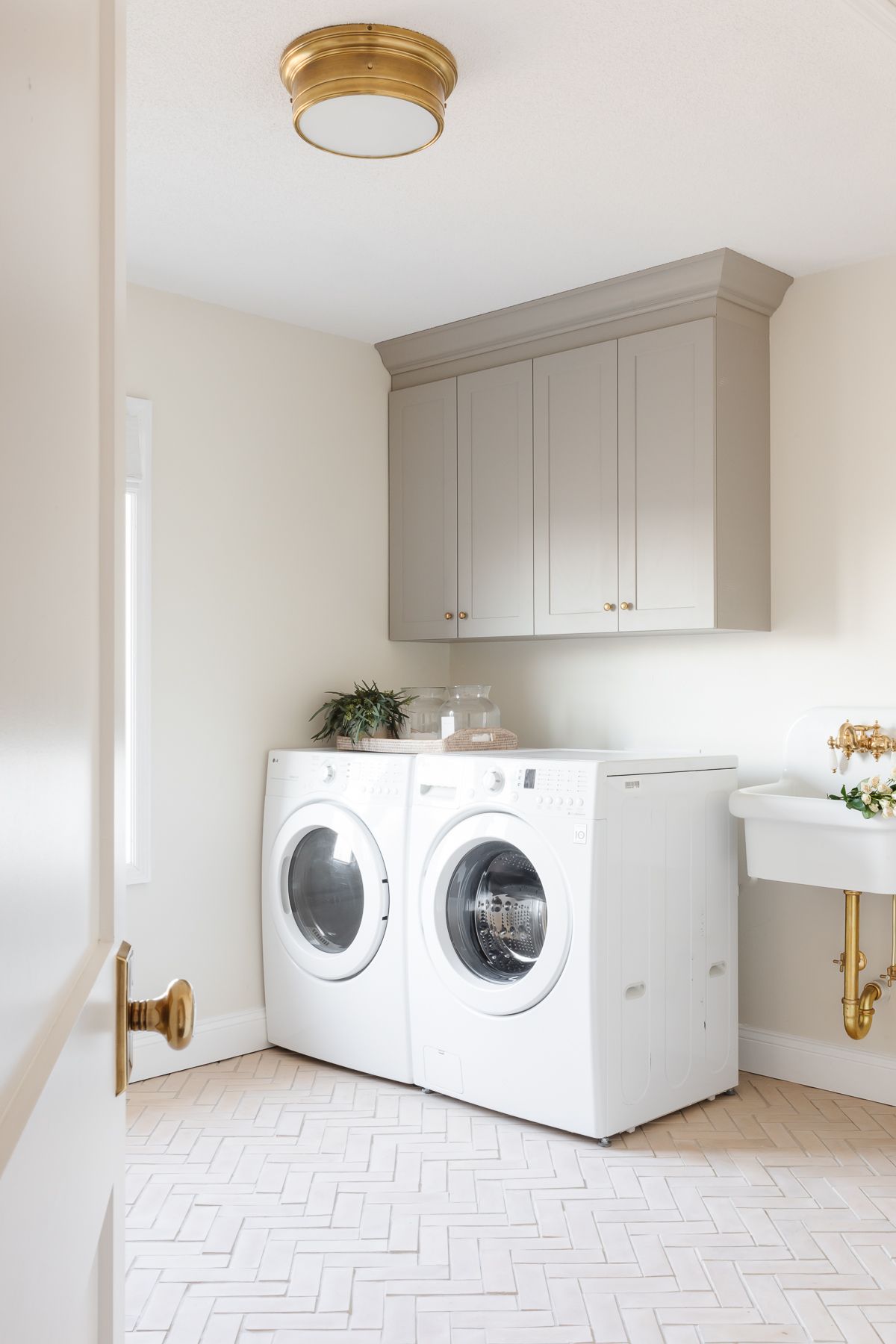 Sherwin Williams Loggia
Loggia and Shiitake are very similar. In fact, while SW Loggia has an LRV of 48, which makes it a deeper, more significant color than many options on this list, Shiitake is only a touch higher! Both are excellent mushroom colors with some gray in the background.
Another crossover onto my round-up of greige paint colors, this one is also a mushroom in certain lighting. I love the tiny hints of pink and purple undertones in this pale mushroom shade with a an LRV of 69.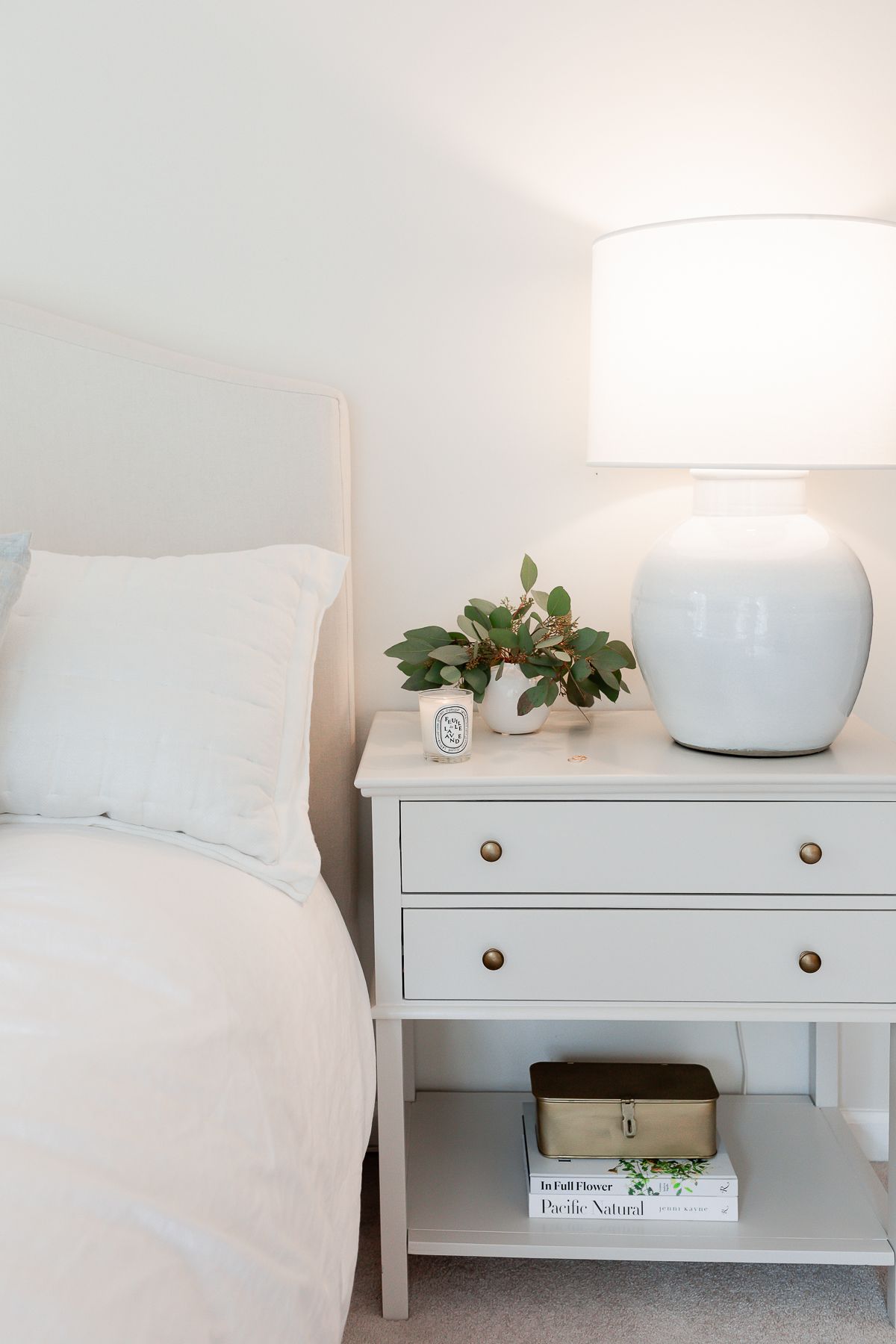 Benjamin Moore Pashmina
On the other hand, we have BM Pashmina, which is a deep color. It has an LRV of 43, making it the darkest mushroom color paint on this list! In fact, it's deep enough for a lot of contrast from trim colors and can make a room feel warm and cozy… just make sure you've got great lighting so it doesn't feel too dark.
Farrow and Ball French Gray
This is a gorgeous mushroom paint color with green and gray undertones. It can reflect much more green depending on lighting, so be careful with this one and be sure to study it at various times of the day. With an LRV of 44, this is a significantly deep color.
In conclusion, we have SW Realist Beige. We used this color on the exterior of our home in years past (see it here in Tudor Paint). It's a great mid-tone mushroom color, with an LRV of 59.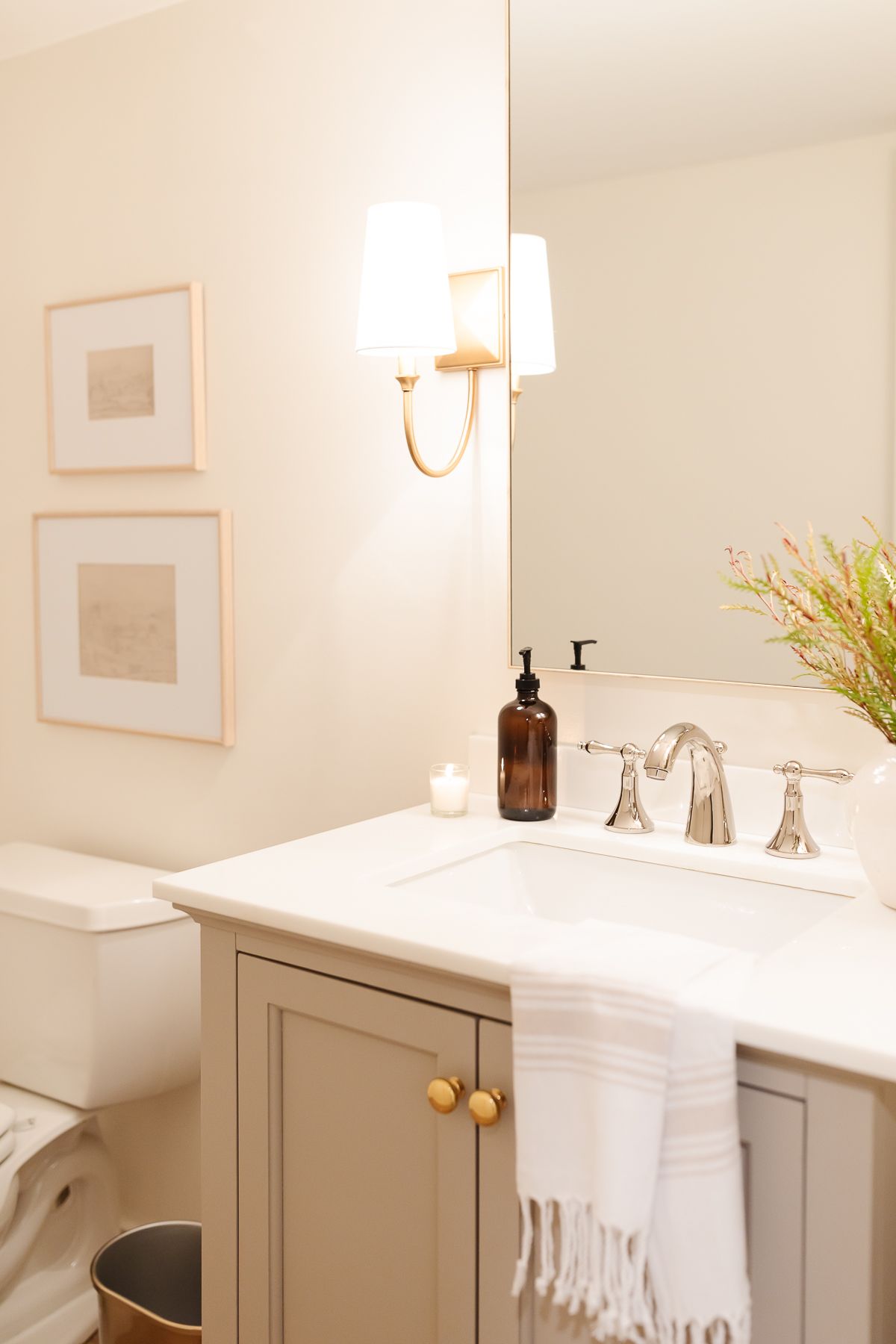 Let's keep in touch! Receive exclusive content, including never-seen-before photos, our favorite home decor DIYs and more!
Paint Colors, Tutorials & Tips