Looking for the perfect moody, subtle chameleon gray green color? Let me introduce you to Sherwin Williams Evergreen Fog, Color of the Year for 2022!
This is a fabulous, serene color that has a lot of depth and interest. We'll take a deep dive into the undertones, LRV and colors to pair it with.
You'll see this color used in a project in our own home, as well as other examples of it in spaces that are sure to inspire you! Whether you use this color on your walls, or on a piece of furniture, you're sure to love it.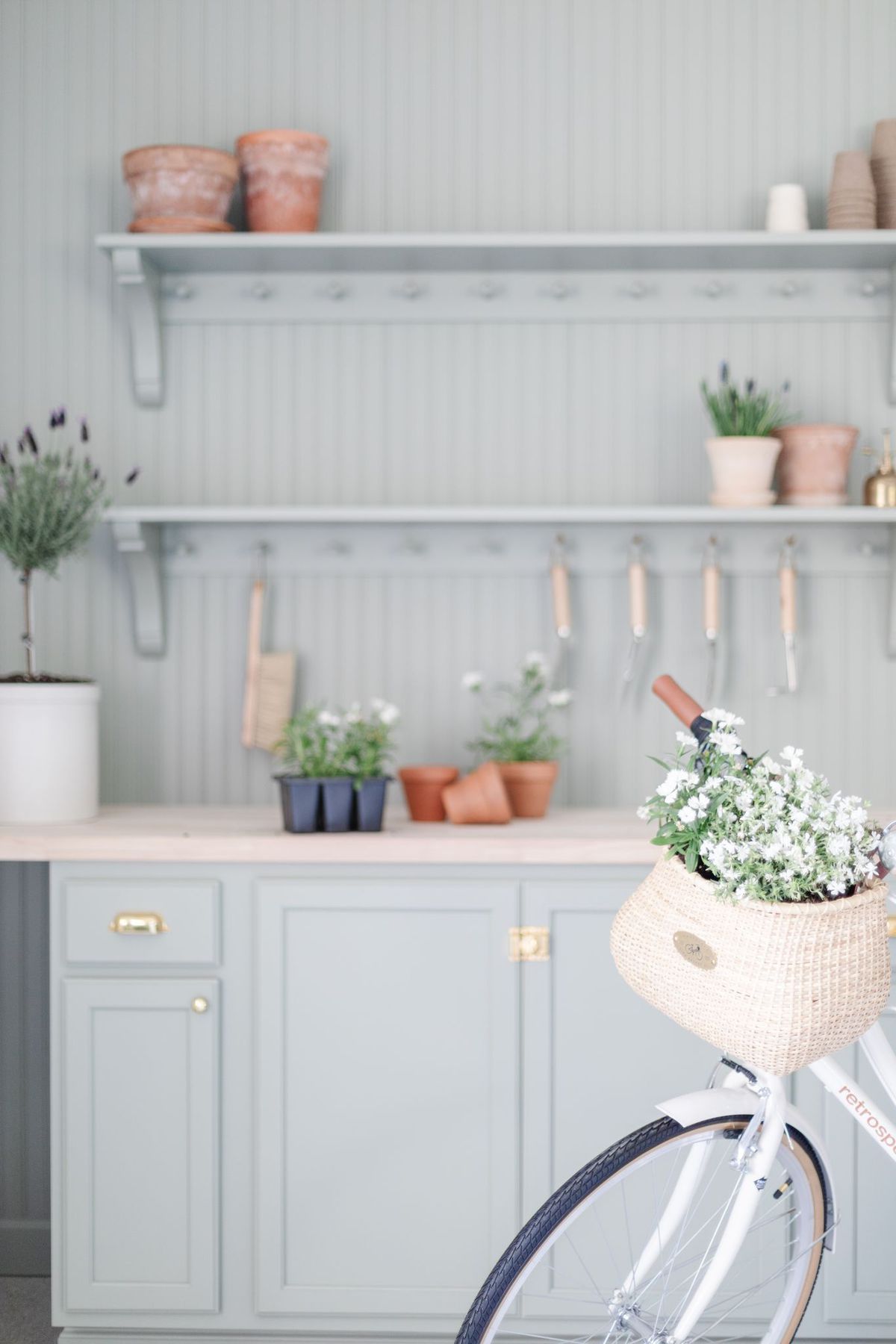 Paint is such a powerful tool! But that certainly doesn't mean it's not intimidating. I've been working hard on paint reviews this year, to help make your decisions easier.
One of the colors that we included in our Living Room Paint Colors round-up is this fabulous, moody gray green color. It's actually the Sherwin Williams Color of the Year, which means you might just see it popping up everywhere!
Looking for more paint inspiration? Don't skip my complete guide to Warm Whites, Greige Paint Colors, Romantic Bedroom Colors and our favorite Neutral Paint Colors we've used over the years.
Paint is such a fun way to freshen up your home, and I hope these guides inspire you to take the leap with a great new color! Use the drop down Table of Contents menu to navigate this post with ease.
Sherwin Williams Evergreen Fog
While I've shared a bit here about how I think we are moving away from the trend of grays in our homes, I think colors like this one are excellent to spice it up a little bit!
If you love shades that pick up various tones throughout the different lighting through the day, this one might just be for you!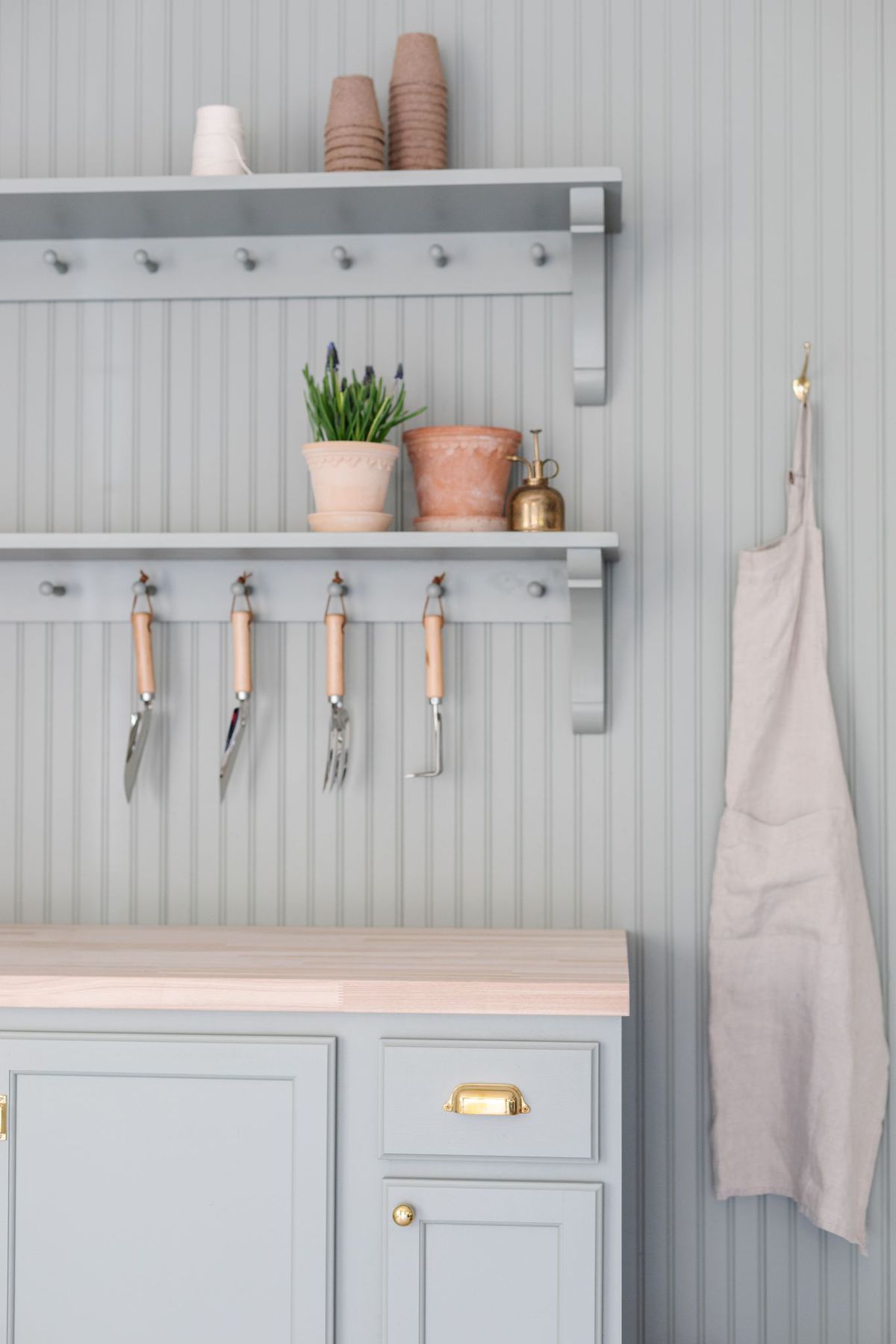 We just used this color for an incredible makeover in our garage. We cleared out a space and finally created the custom potting bench of my dreams – don't skip all the details!
Why You'll Love This Color
Dramatic and Striking
Moody, Chameleon Color
Still Neutral (gray background)
Great Accent Color
Because this color is such a chameleon, I thought it would be helpful to show you a variety of spaces where this color is a feature.
Keep in mind that our garage (where you're seeing it throughout this post) is full of bright light from the window and the open garage door. This is a fairly deep color, so use my tips to let it shine!
Evergreen Fog LRV
What is LRV? Click through for a full guide – this is an important system to understand for paint choices!
LRV stands for Light Reflectance Value. This is a valuable measuring scale that shows us the amount of light a color reflects… or in other words, how bright a color is. On a scale of 0-100, 0 is deepest black and 100 is pure white.
Evergreen Fog has an LRV of 30. That's quite a deep, dark and striking color. However, that doesn't mean it will turn your room into a dark cave – read on to find out how to use it and still keep things light and bright!
Sherwin Williams Evergreen Fog 9130 Undertones
Trim Colors to Pair With Evergreen Fog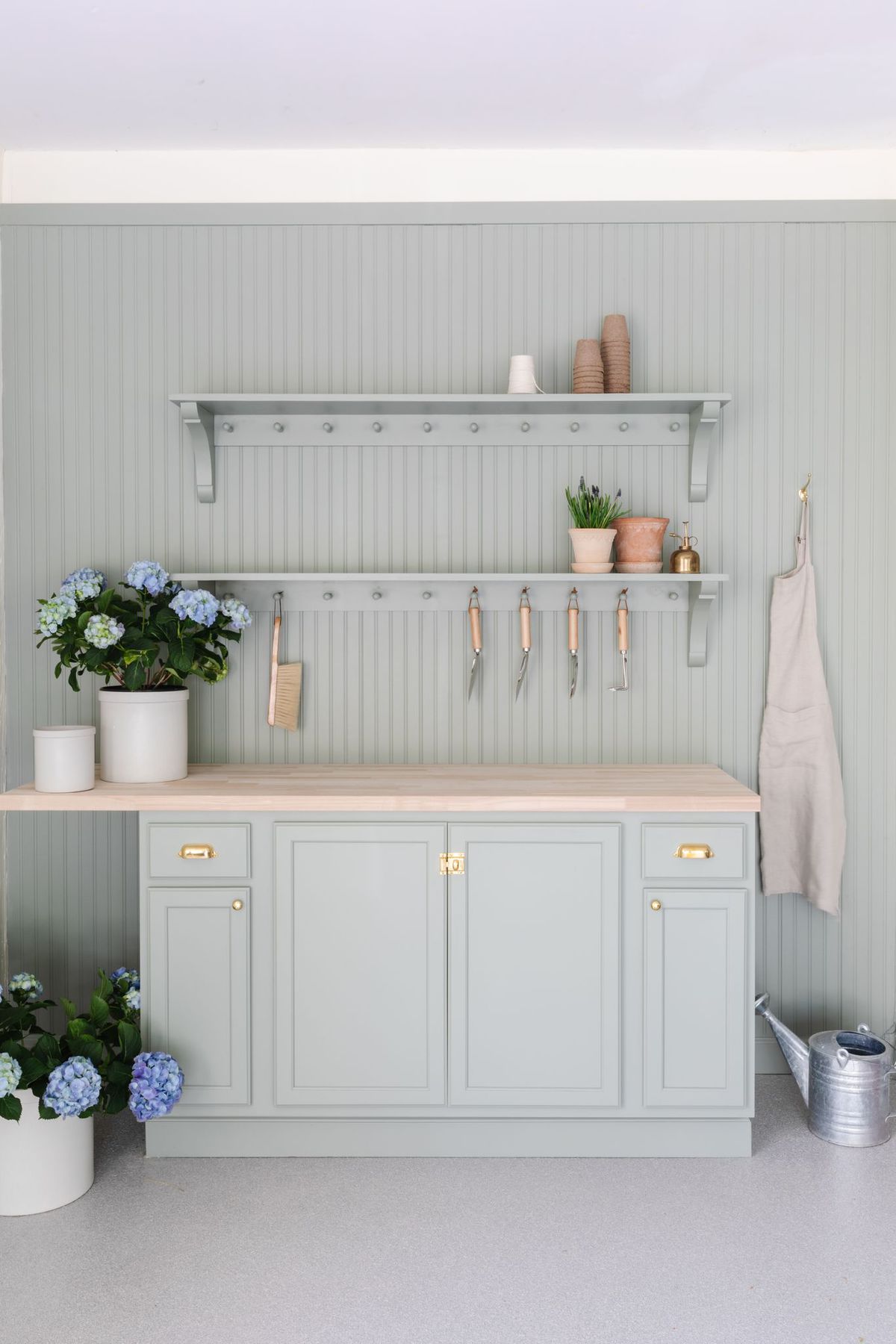 Accent Colors to Pair With
Warm Whites – Soft, warm whites are beautiful when mixed with this pretty green hue.
Greiges – These can be warmer or cooler shades, but can work beautifully with various hues of green and gray.
Caramel and Cognac – Think rich, caramel leather and warm wood tones to accent this pretty gray green color.
Where to Use SW 9130
This color is can be used anywhere you'd like, but it's best used in moderation to prevent a room from becoming to dark. Here are some ideas of where to use this in your home: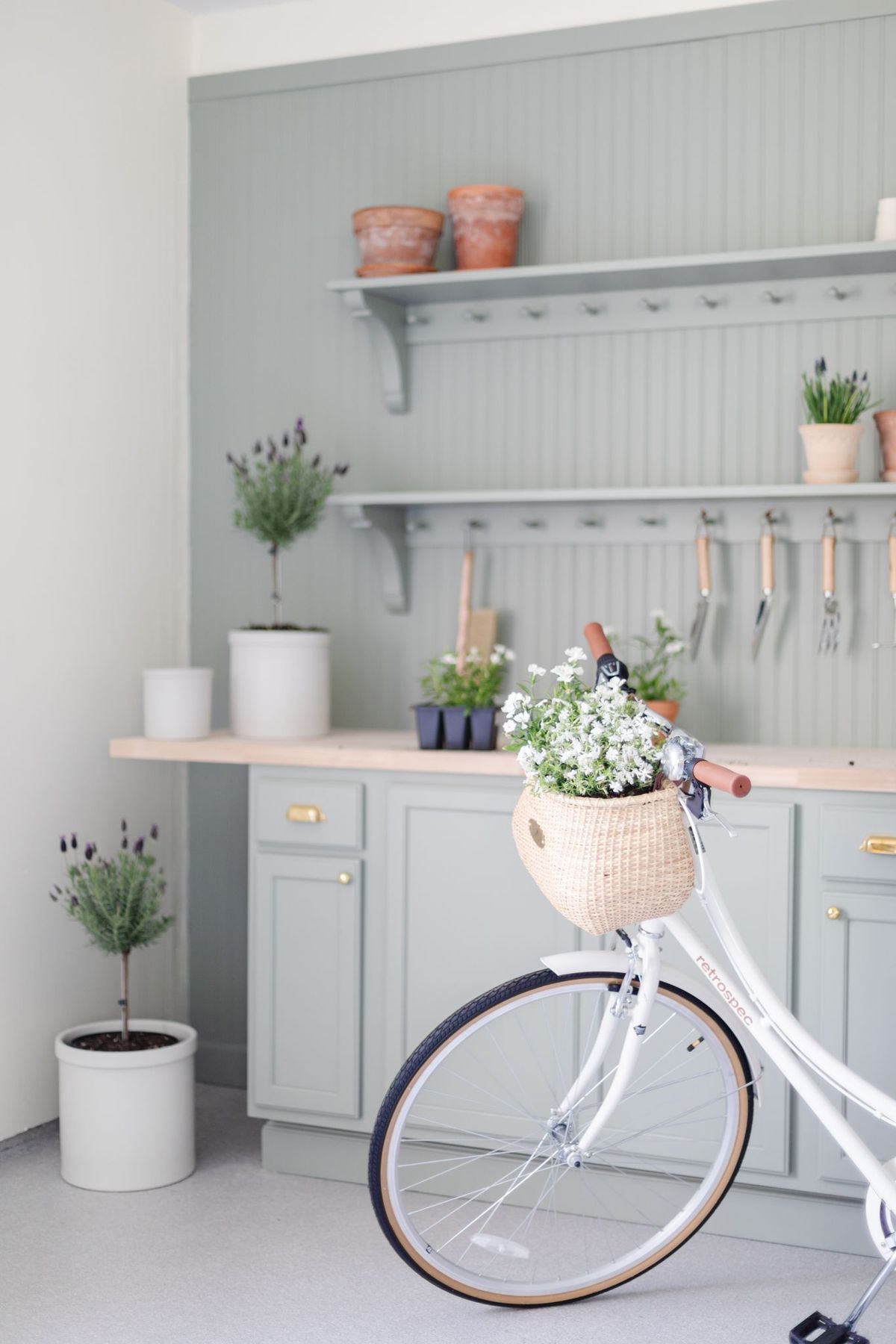 Similar Sherwin Williams Colors to Explore
Willow Tree 7741
Clary Sage 6178
Jade Dragon 9129
Coastal Palm 6192
Forever Green 9653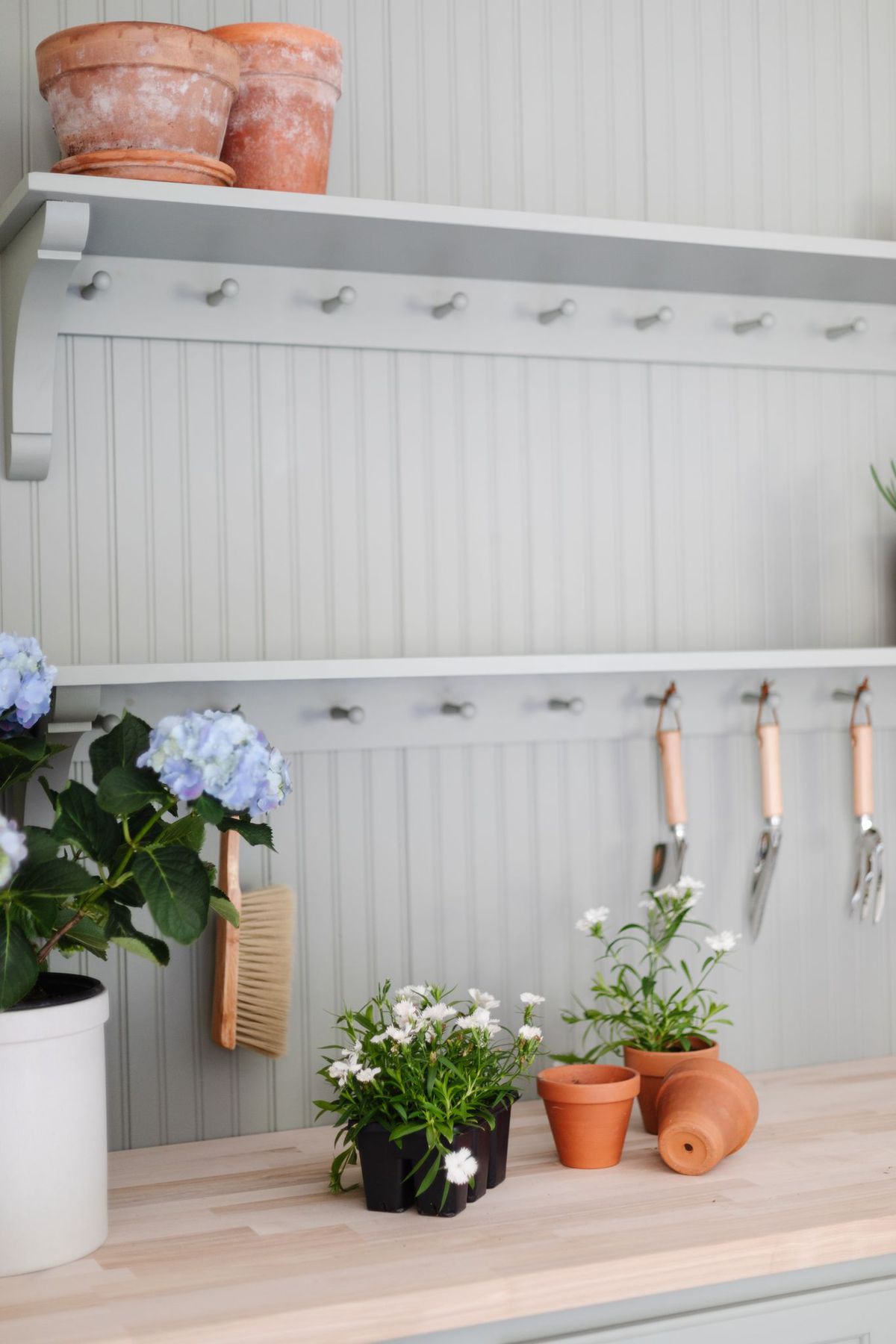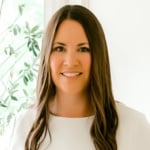 Tips
Get a sample, or even 5-6 samples if that's what it takes. Learn more about Paint Samples here!
Try the various colors you sample on two walls in the room, or exterior that face different directions.
Look at the paint at various times during the day to see how it reads in various lighting situations.
Test it with your trim color.
Frequently Asked Questions
What is the Color of the Year 2022?
Sherwin Williams Evergreen Fog is the color of the year for 2022. It's a moody, yet subtle gray green color.
Is Evergreen fog a cool or warm color?
Technically, this is a cooler paint color. However, with some greige and yellow undertones it actually tends to warm up a space and feel cozier than traditional "cool" grays and blues.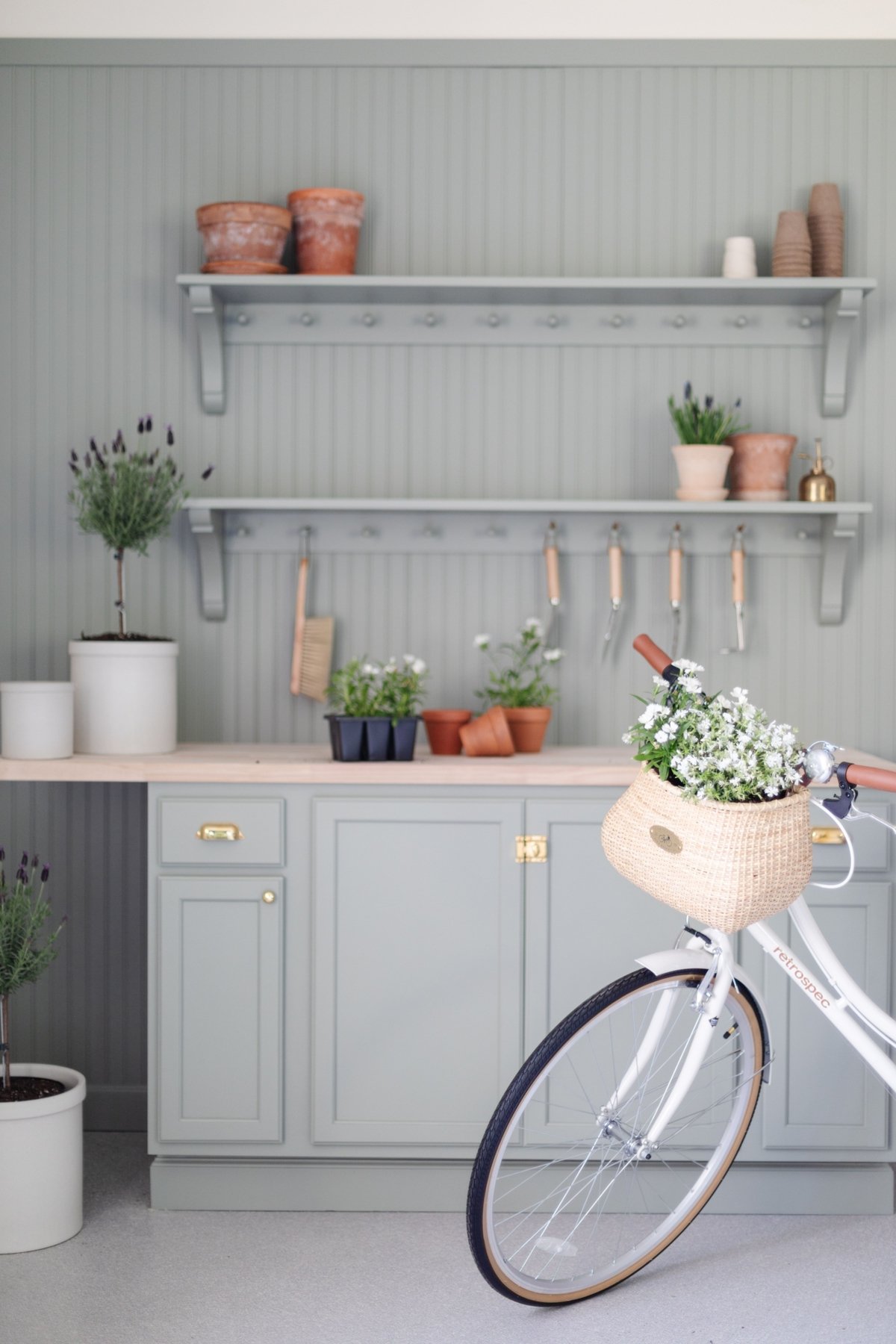 I'd love to hear from you! Are you getting ready to paint anything in your home?
Let's keep in touch! Receive exclusive content, including never-seen-before photos, our favorite home decor DIYs and more!
Paint Colors, Tutorials & Tips
Paint Colors, Tutorials & Tips