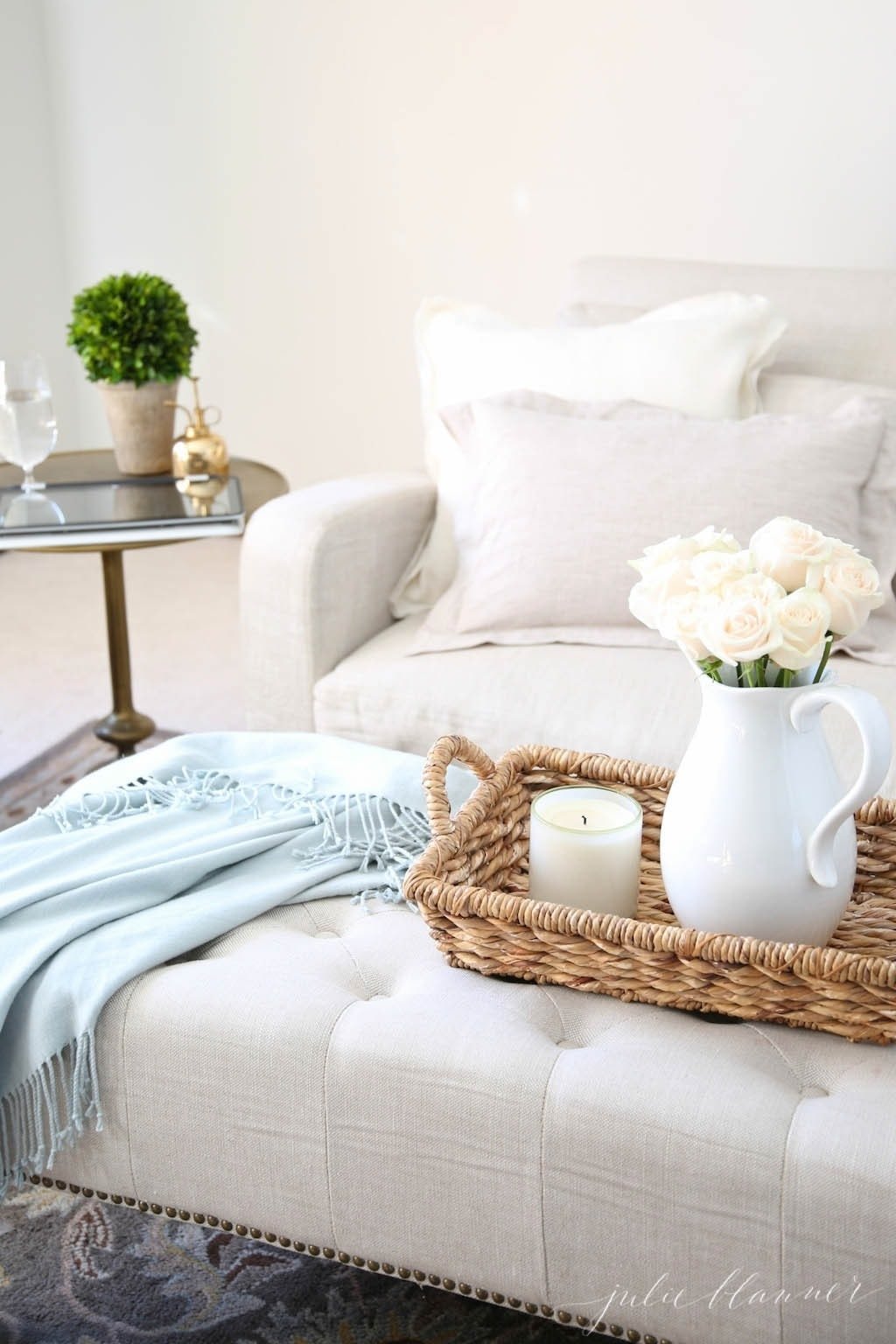 One room I haven't made any progress on is our living room. In my reader survey I discovered that some of you are interested in seeing the befores – as we're living in them. It's a lot less scary to share during & after photos, but I think we've found a way to live comfortably in the befores, accepting that home doesn't happen overnight. Come on in & join me for an unedited tour of our living room…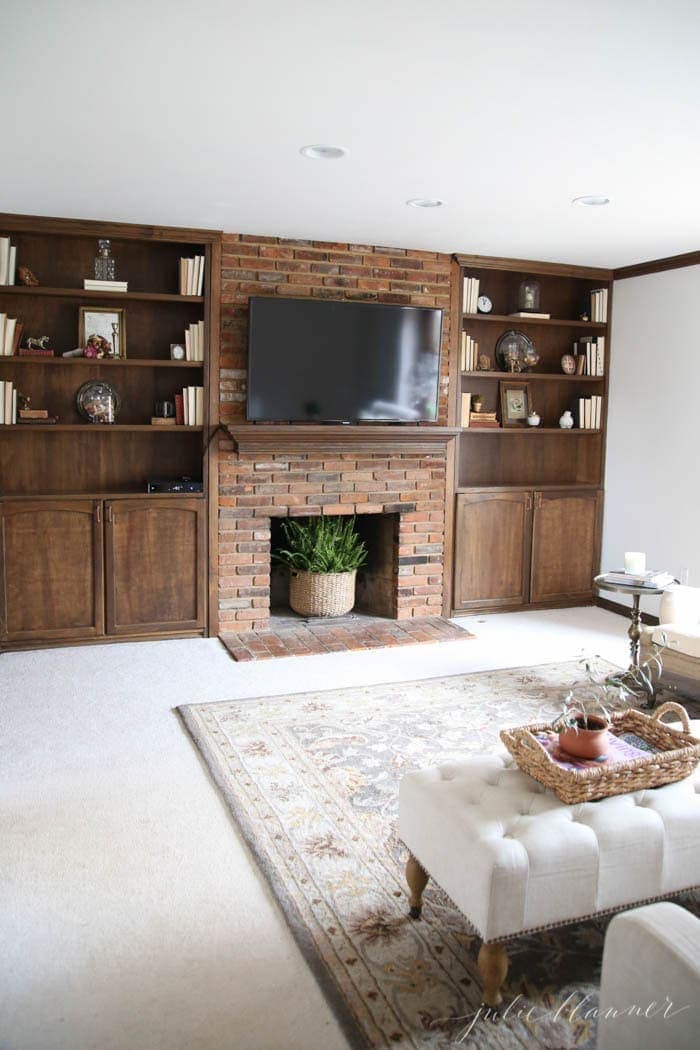 I haven't hung anything on the walls yet because I feel like it will all change – when we knock out 2 of them! Between the oversized foyer & the living room there is a coat closet. It currently makes the living room feel small & closed off. I'm actually okay with traditional "closed" spaces, but I'm not okay with wasted space. In fact, I'd take a home half this size with a thoughtful floor plan any day, in our neighborhood. I hope removing this wall makes guests feel welcome & offers a better flow to our home.
The other wall I'm eliminating is the dated wet bar to the left of the bookcases. It will open up to the kitchen & breakfast nook area, again providing a better flow, but also keeping me a little more connected with the kids while I'm cooking dinner.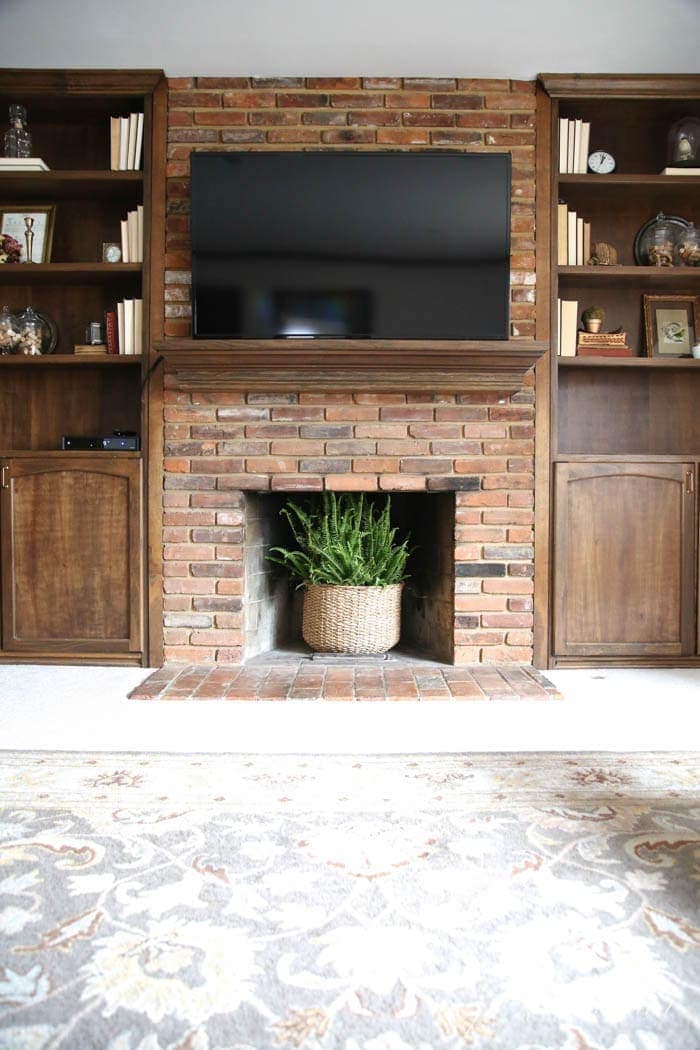 Rather than style our bookshelves, I simply unpacked them pretty much as they were packed from our previous home. We're planning to have the bookcases painted cream, along with the mantel this spring. I am going to incorporate plants & baskets along with a few of our favorite books & brass pieces we currently have on display. I want to utilize both our time & money well, so I didn't want to invest a moment or a dollar on the room until I had a clear vision where it was going.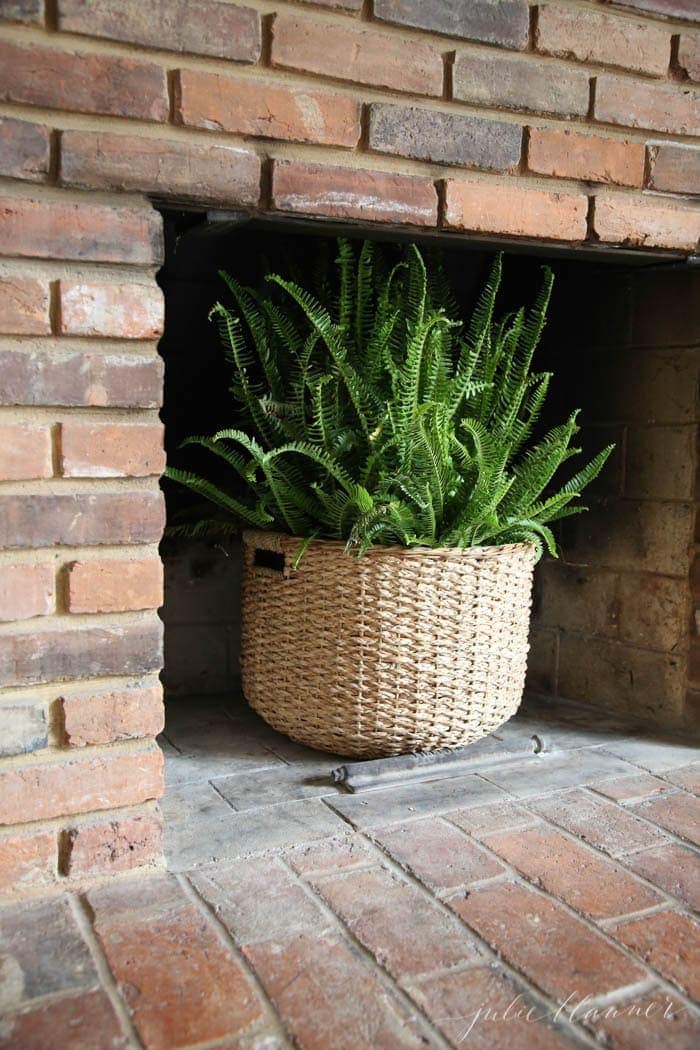 Aside from paint, the biggest transformation has come with the addition of the fern in the fireplace. It made the room feel fresh while adding a pop of color.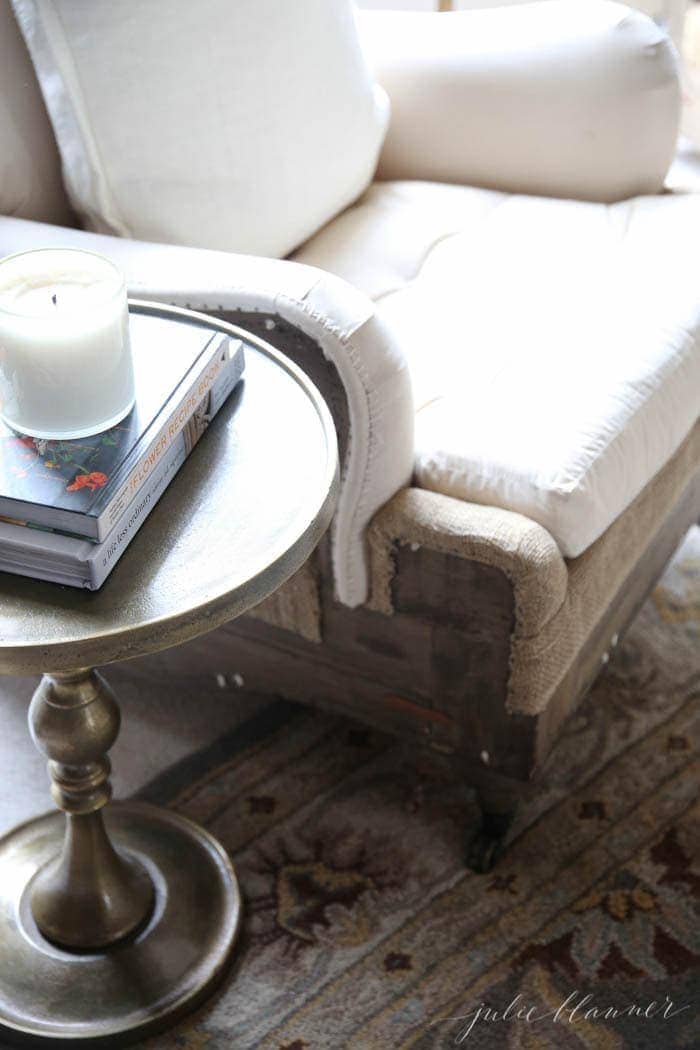 I updated the hardware to my favorite brass pulls which are minimal & feel less obtrusive. The only other addition for the living room to date is this pretty brass table from Birch Lane. I had been looking for one to compliment our other two side tables without duplicating them.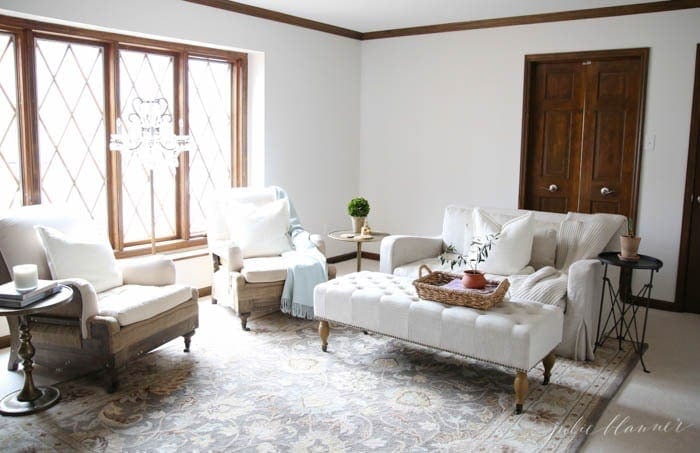 I'm beyond anxious to remove the carpet & add hardwood floors, but layering our oversized rug has almost made it disappear, making it almost a non-issue for now. Rugs aren't just for hardwoods & tiles!
Finally, the windows & trim will be painted & eventually the lighting will be updated. My goal is to have the room completed by summer. Today I'm feeling at peace with it.
I hope you enjoyed this behind-the-scenes tour of our living room! Click to see more of our home in progress!