Simple Gift Card Wrapping Ideas to make them feel fun and festive and seamlessly fit under your tree.
Gift cards are often appreciated, but not the most exciting to give – or wrap! Fortunately there are beautiful, fun and festive ways to wrap gift cards, effortlessly!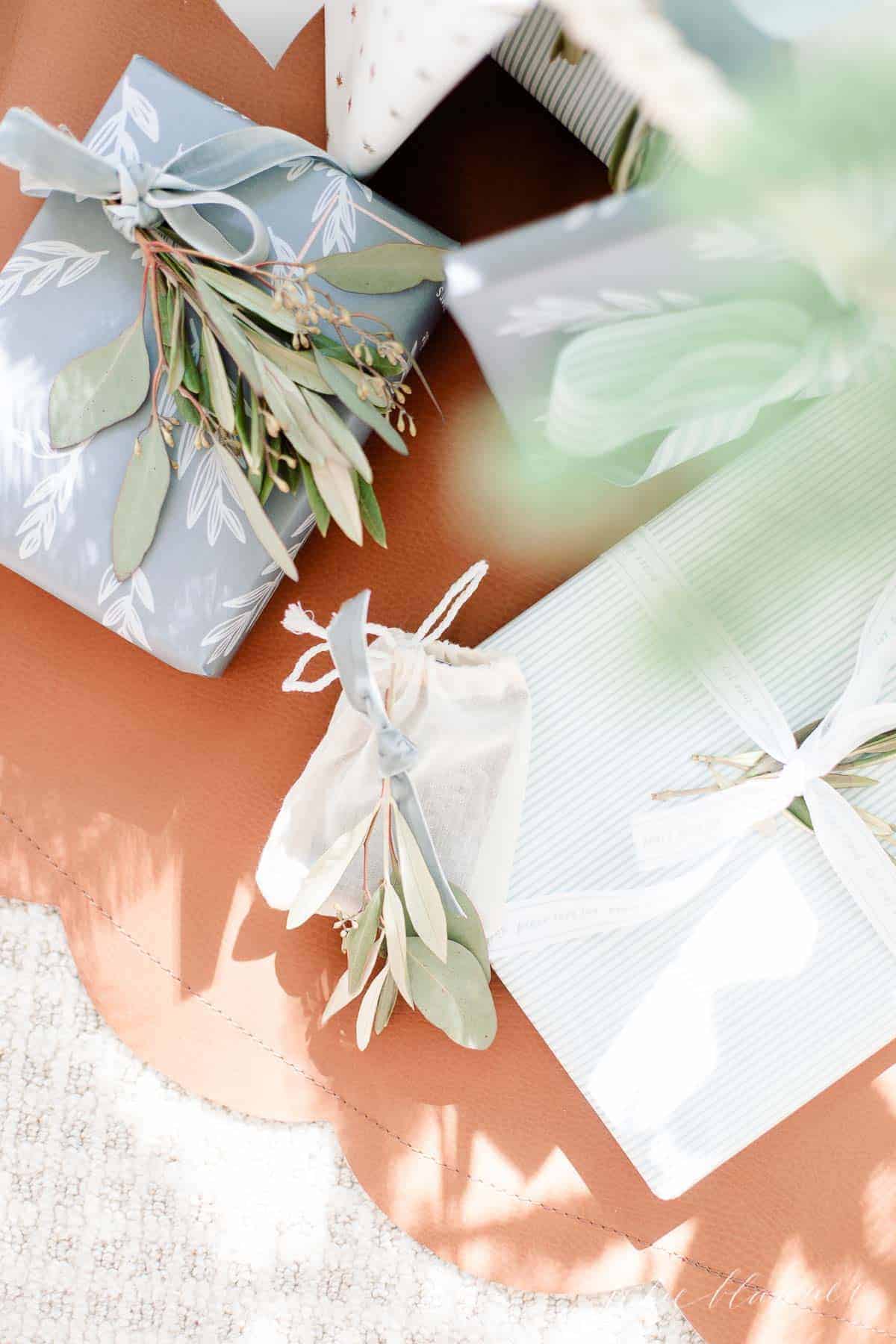 You can make them seamlessly fit in under your Christmas tree or disguise them as full wrapped gifts!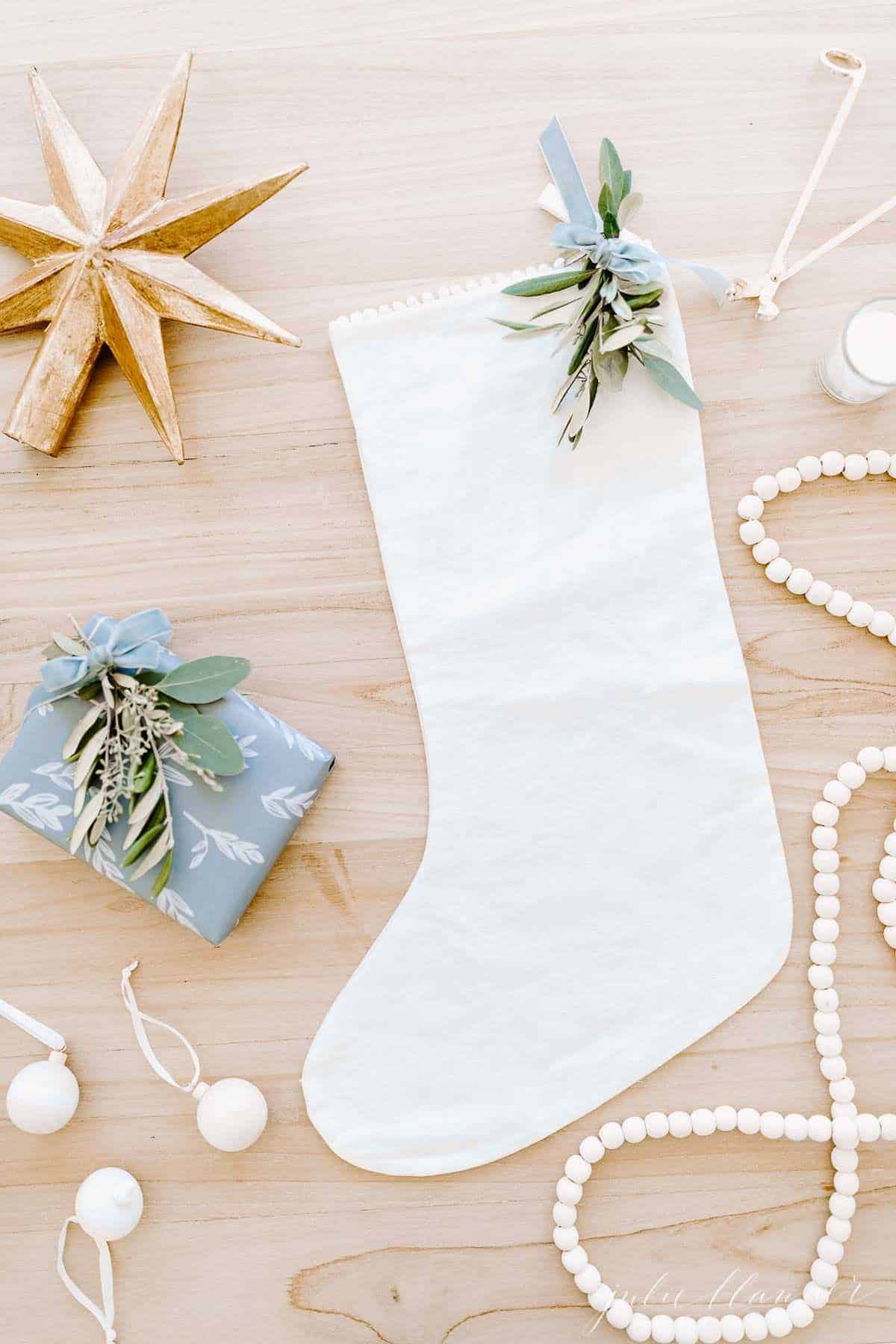 While it might feel like giving a gift card is not a particularly personalized gift, they are universally loved by everyone! It's easy to customize your gift card with one of these fun techniques.
These are just a few creative ways to wrap gift cards for the holiday season!
This post was originally published December 2012, and updated November 2020 with new images and content.
Creative Ways to Wrap Gift Cards
Wrap It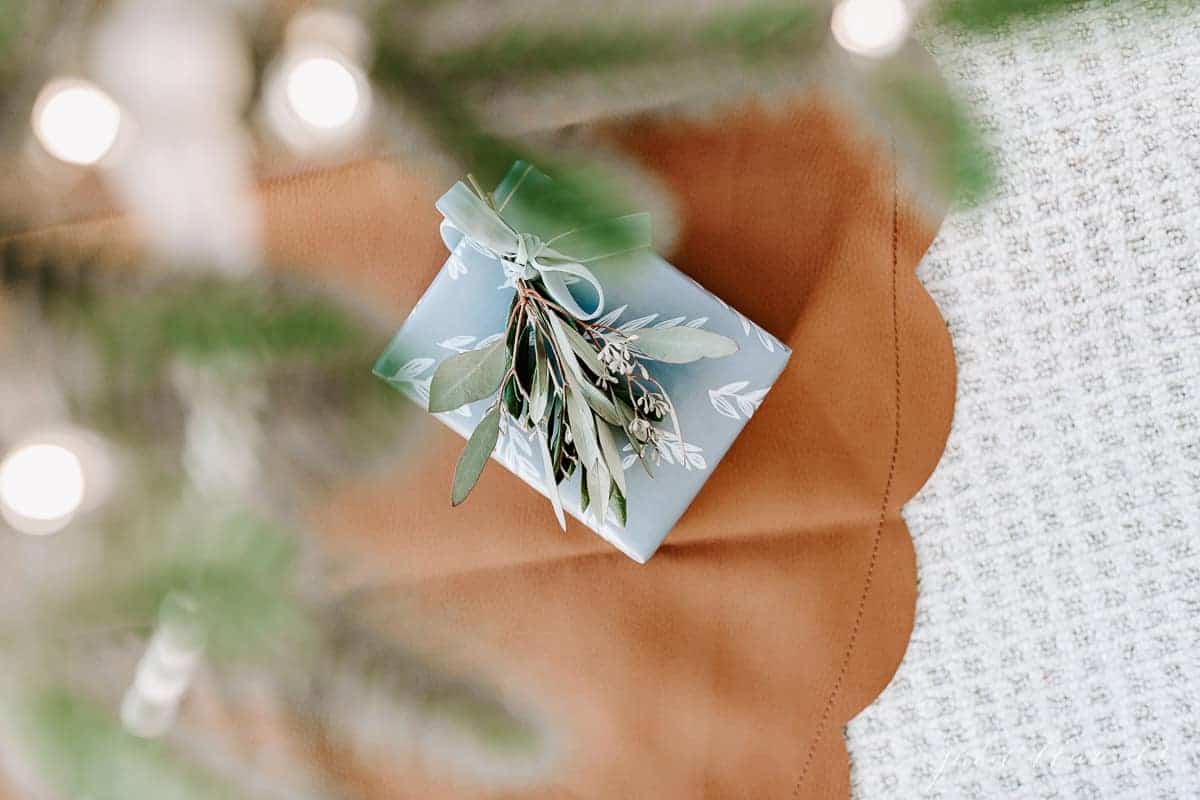 Use wrapping paper that fits your theme along with ribbons, greenery and a gift tag. Placing the gift card in a box is a simple way to make it feel a little more special and adds an experience of unwrapping!
Get all my favorite creative Gift Wrapping Ideas here.
Business Card Holders
Business card holders are a great gift inside of a gift! It's a simple, beautiful and thoughtful way to wrap a gift card. You can find leather business card holders in an array of colors!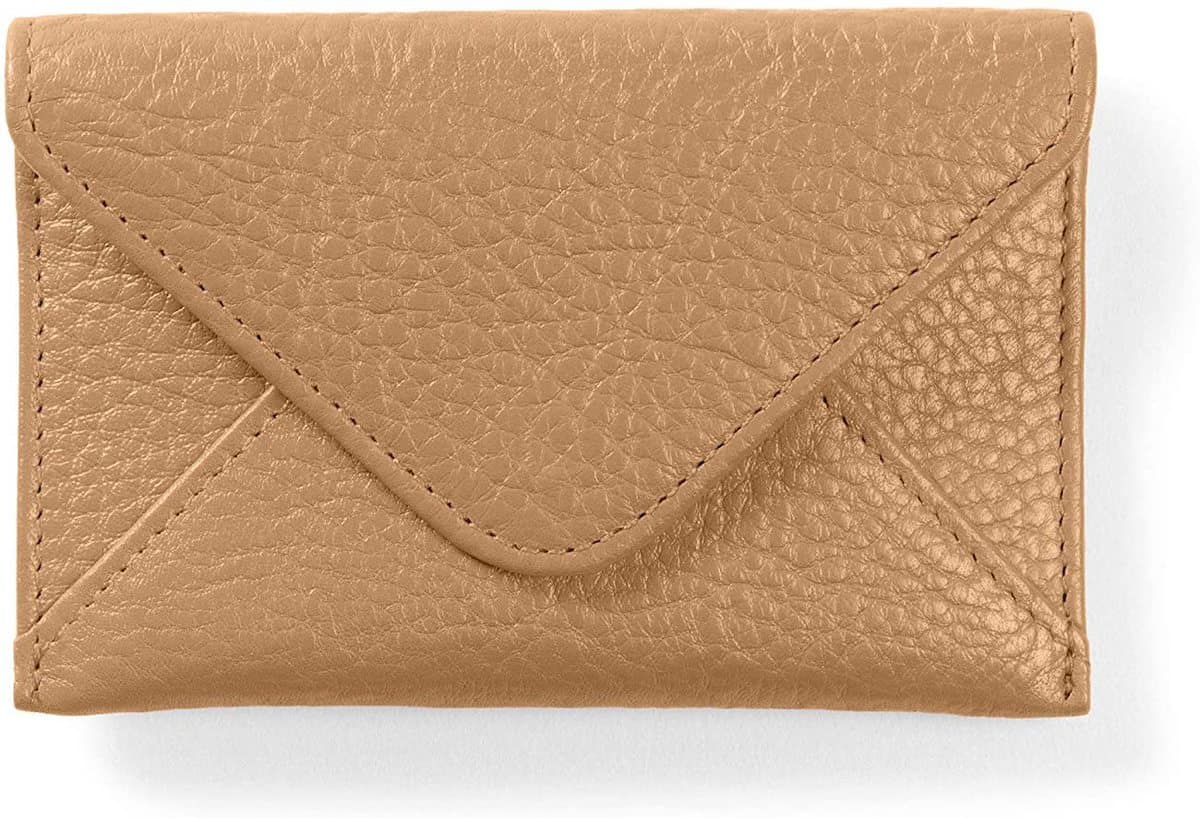 Small Gift Bag
Small gift bags are effortless and look pretty when stuffed with tissue paper. They're easily accessible at your local store for a last minute purchase!
Muslin Bag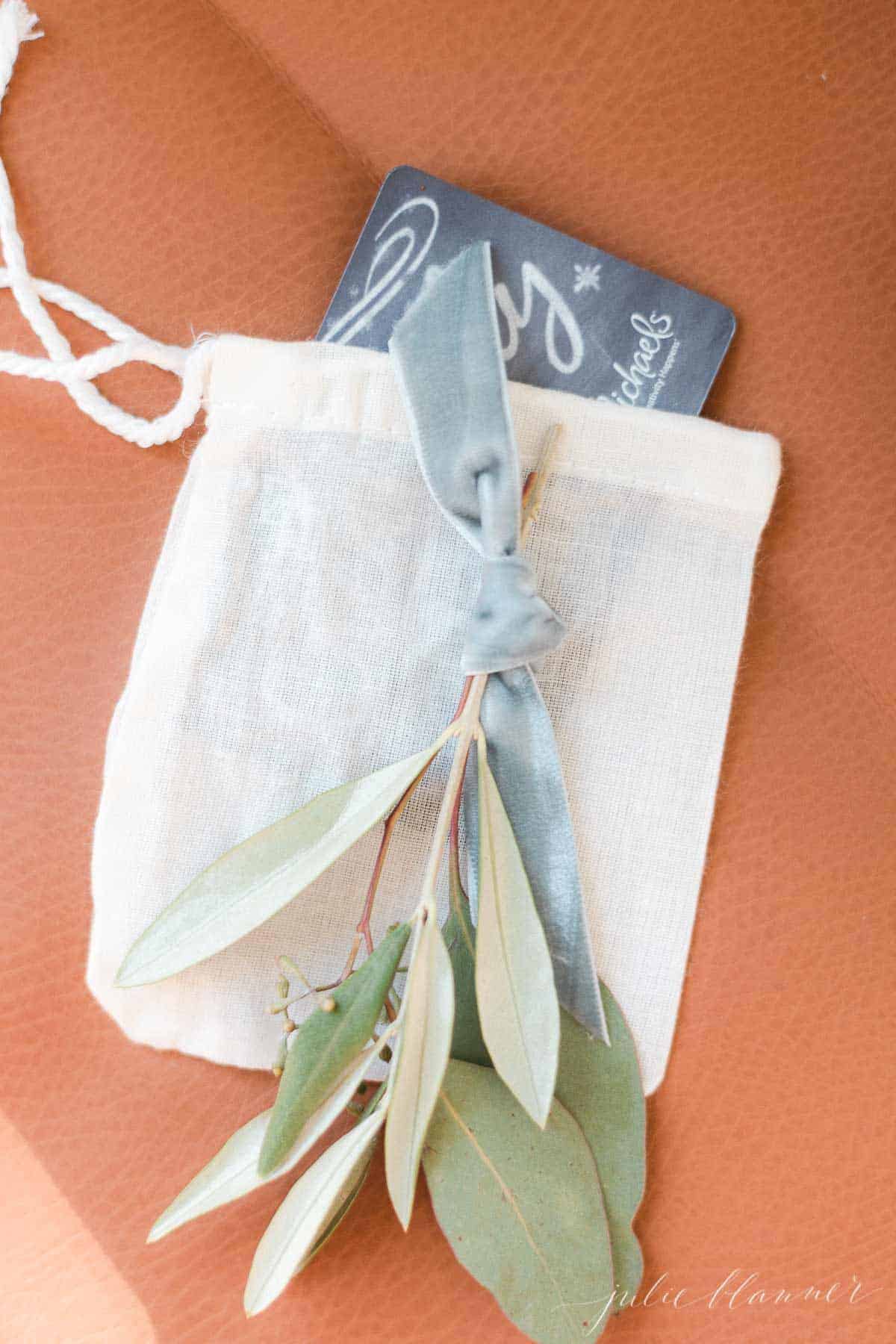 Muslin bags are really inexpensive and versatile! You can use them for gifting Mulling Spices and of course, gift cards! They look beautiful and can integrate into your theme by adding a ribbon!
Lunch Sack
White or kraft paper bags are easy to gift and customizable. Simply draw, print or stamp your bag, insert gift card and add a Gift Tag.
Gift Card Box
As simple as it seems, opening a box always feels special. Boxes are also easy to wrap! Win, win!
Use a jewelry box (higher quality) or a gift card box.
Luggage Tag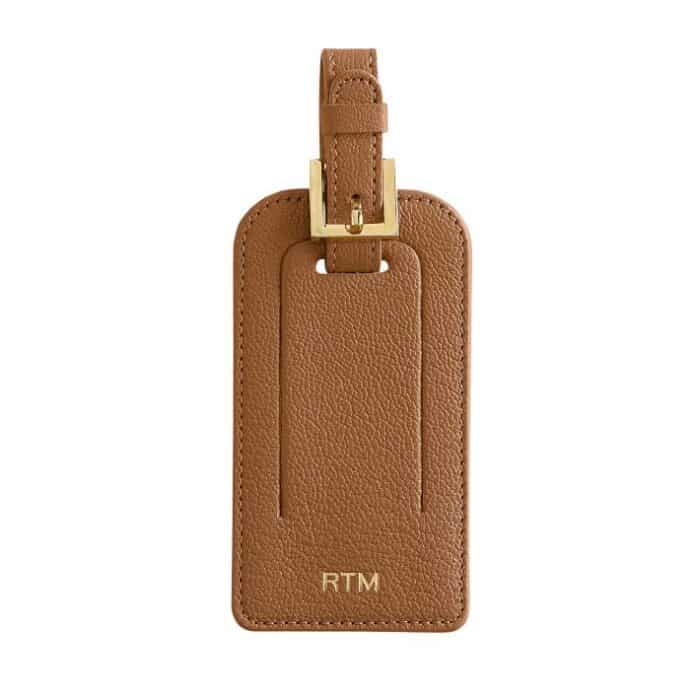 A gift inside of a gift! A personalized luggage tag is a simple, yet beautiful way to give a gift card under the tree or in a stocking.
Sweater Sleeve
Use an old sweater sleeve to give it a cozy look! It's a great way to repurpose. Later, it can be used around a candle holder!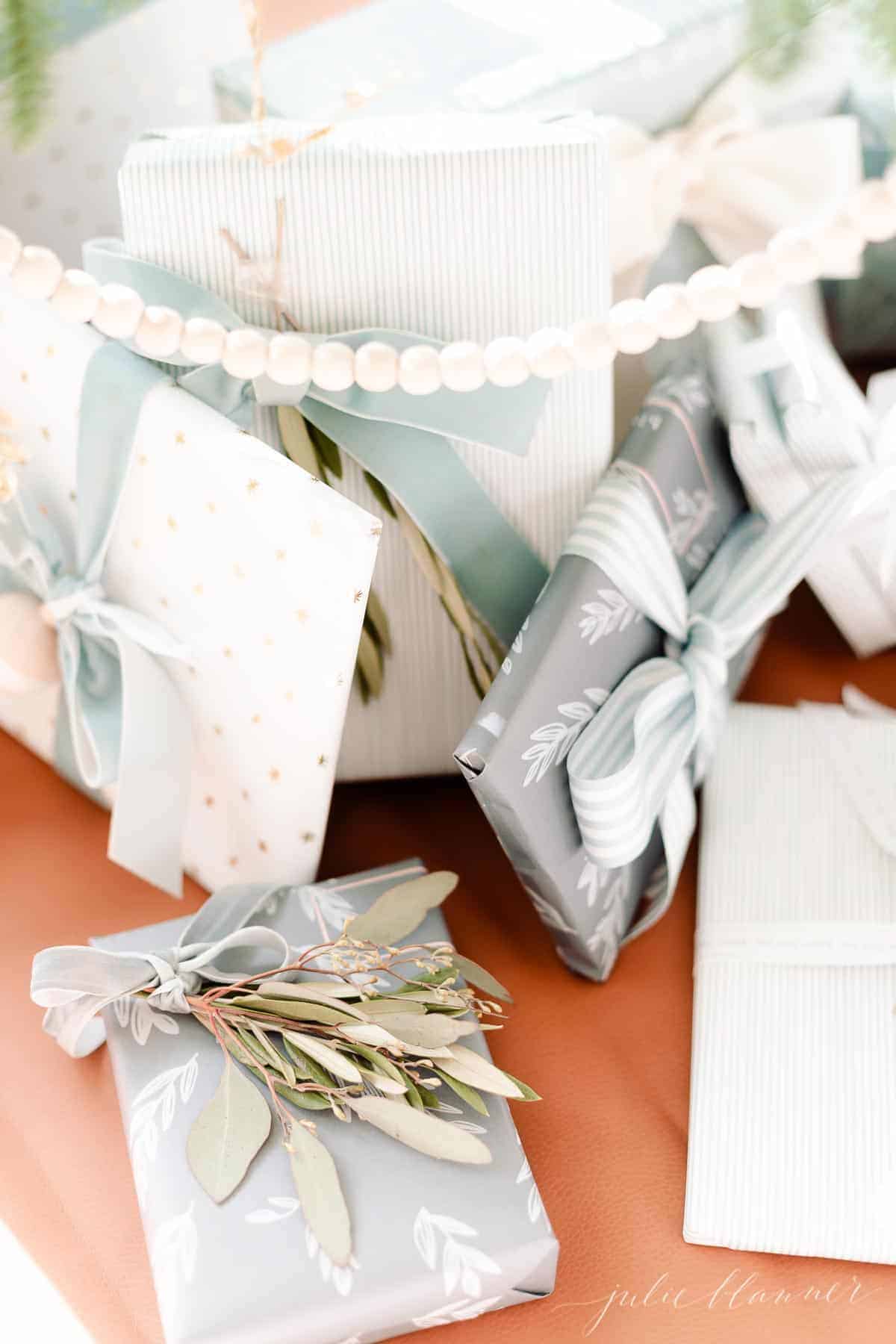 Inside Socks
Tuck your gift card into a pair of warm and fuzzy socks for a fun way to present. Sometimes the holiday socks even come with a spot for a gift card, like these!
Paper Envelope
Mini gift card envelopes are simple and inexpensive! You can find them in an array of colors or use kraft paper envelopes. Seal them off with washi tape for festive flair!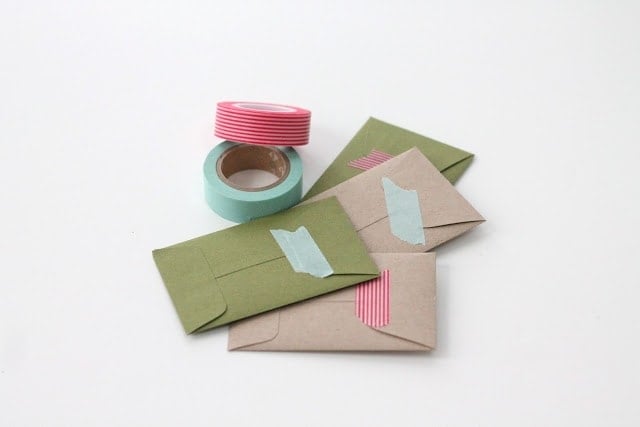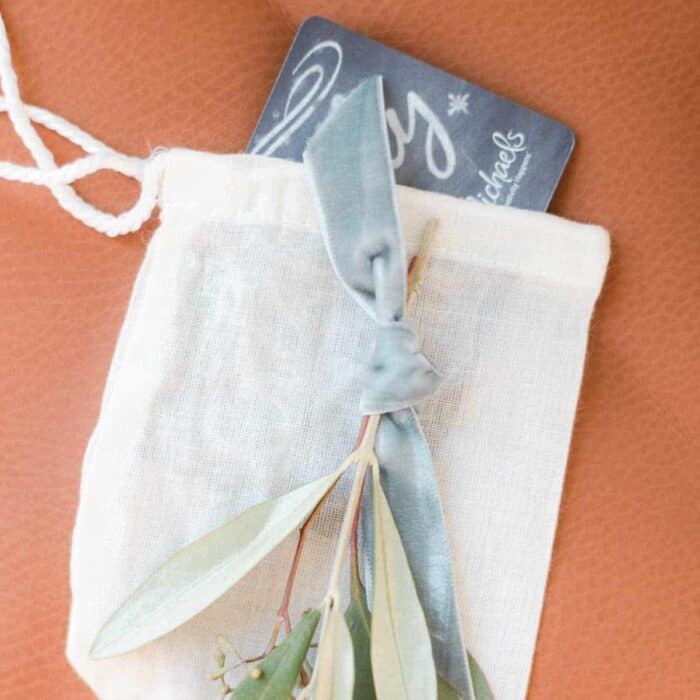 In a Cup
Giving a Stabucks gift card? When purchasing the gift card, request a cup, sleeve and lid. Tuck the gift card inside and wrap with a ribbon and gift tag.
Chinese Takeout Container
Chinese takeout containers make perfect thank you gifts! Tuck the gift card inside with a note "fortune-ate" to show your appreciation.
With a Coordinating Gift
Giving a coffee gift card? Wrap it in a coffee mug covered in a cellophane bag tied off with a ribbon. Movie gift card? Pair it with snacks in a popcorn container. Spa gift card? Pair it with milk bath, or sugar scrub!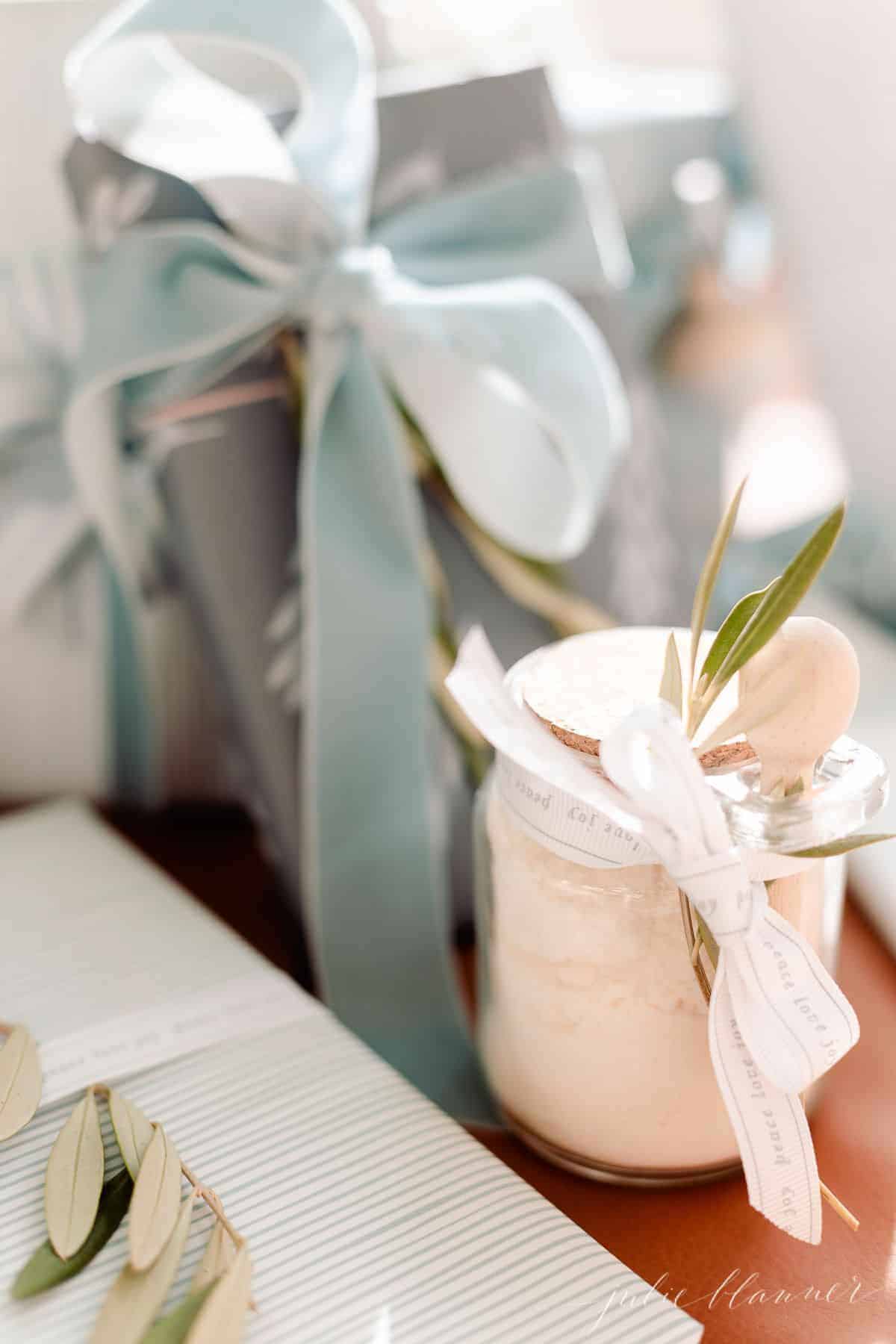 Make it Look Like Coal
Wrap in excessive crinkled black tissue paper in a ball, or make black salt dough.
Wrap in a Series of Boxes
Wrap in a series of boxes, one fitting into another to extend opening time and the fun! It keeps the recipient guessing!
Jar of Candy
Fill a jar with candy and insert gift card into the center so it's hidden!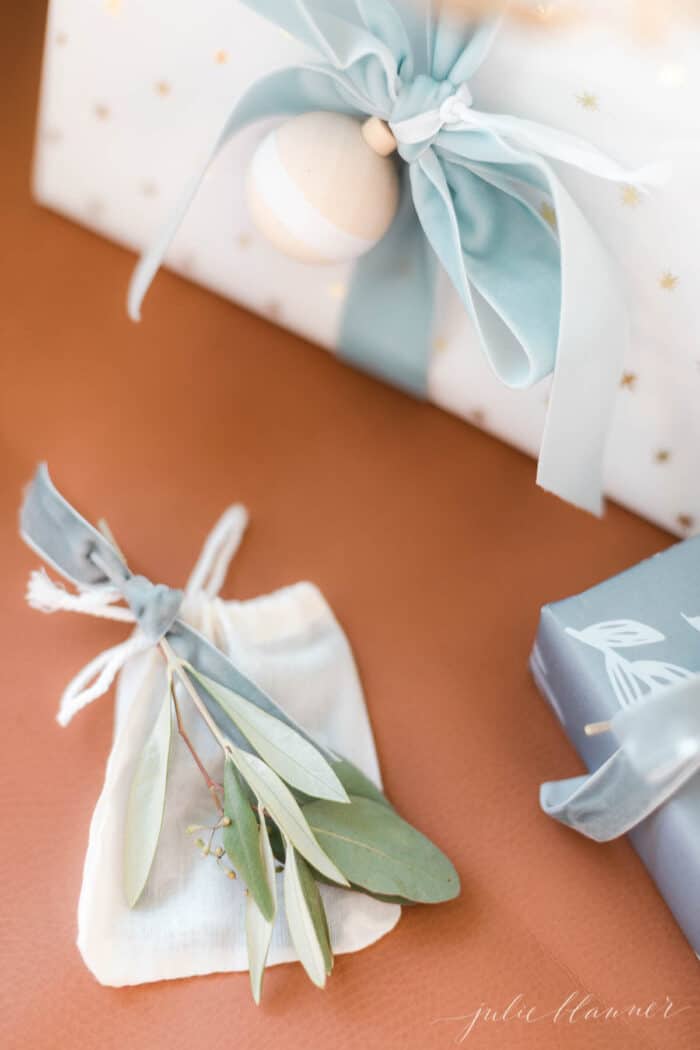 How do I give a gift card creatively?
I love a themed gift! Choosing a coffee shop gift card? Place the gift card in a pretty new mug or travel cup and tie with a pretty bow and personalized note. Another fun method is to decorate a gift bag with cute personalized doodles… it customizes the experience at no extra cost to you!
How do you make gift cards fun?
The most fun method to wrap a gift card is to do one box inside of the next! I've even seen people wrap 5 or 6 different boxes, one inside the other. It prolongs the fun and shows care and effort!
How do I make my gift card more personal?
First, try to choose a gift card for something specific to the recipient. Find out their interests and choose a place you know they'll love! Add a small gift to go with the gift card, and wrap it in a creative way. A personalized note to go along with the gift card also goes a long way!
I hope these gift card wrapping ideas make gift card giving, a little more fun!