I'll be honest, I love to give thoughtful gifts, and shopping for gift cards just doesn't excite me much. However, sometimes they're convenient, requested or the perfect gift for the recipient. Still, I want to wrap gift cards beautifully…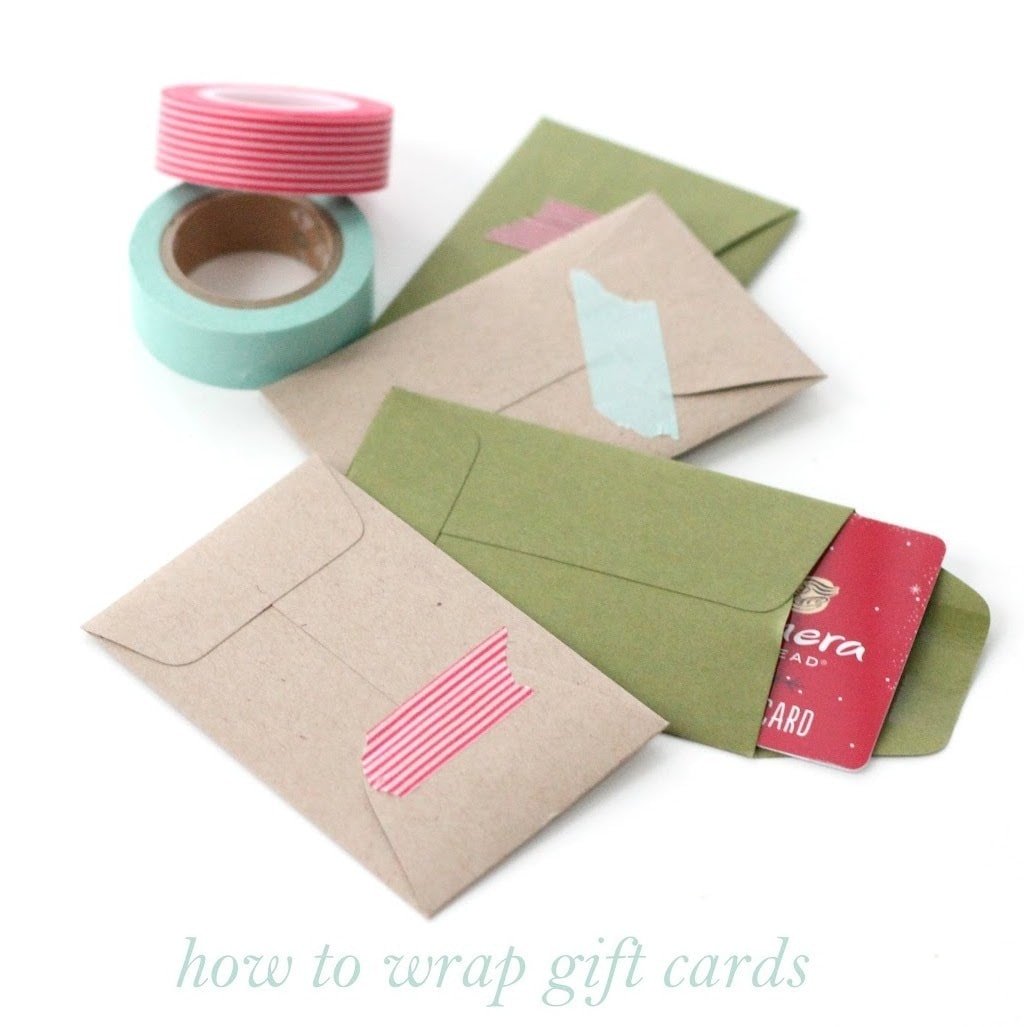 Paper Source miniature envelopes are the perfect size for gift cards. Mine are leftover from a three years ago! They are just a couple dollars for a package of 10. While they seal like a standard envelope, I used washi tape to add a fun element. The blue tape was purchased from cutetape.com and the striped from Paper Source. I have also seen it at Target and craft stores!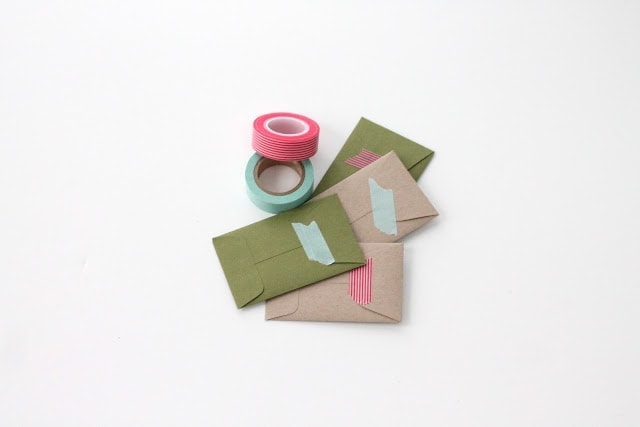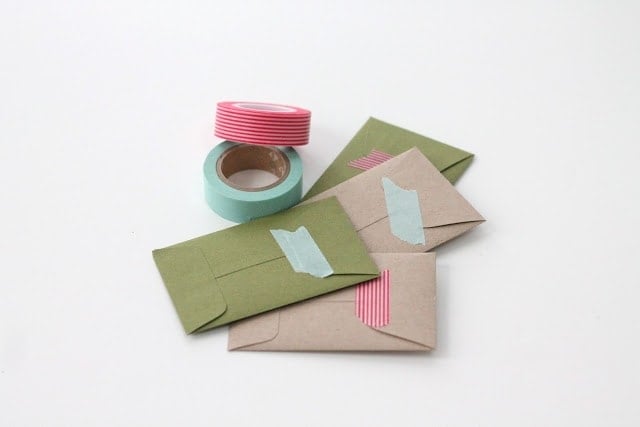 This quick little tip will make gift card giving, a little more fun!
Follow on Pinterest, like on Facebook, & subscribe