My New Year's resolution was to start doing video. It took me 8 months to muster up the courage to be on camera, but I finally did it. Over the past 3 months, I've shared several videos on Facebook and Youtube of my favorite recipes and spaces.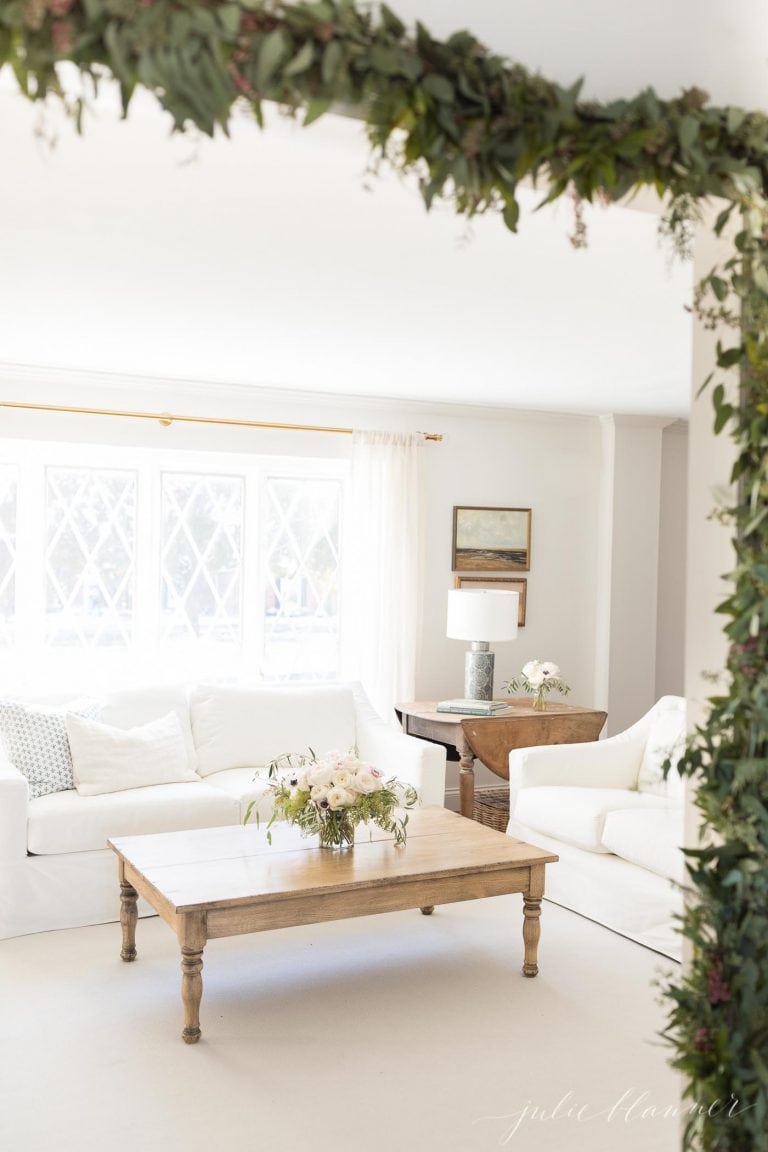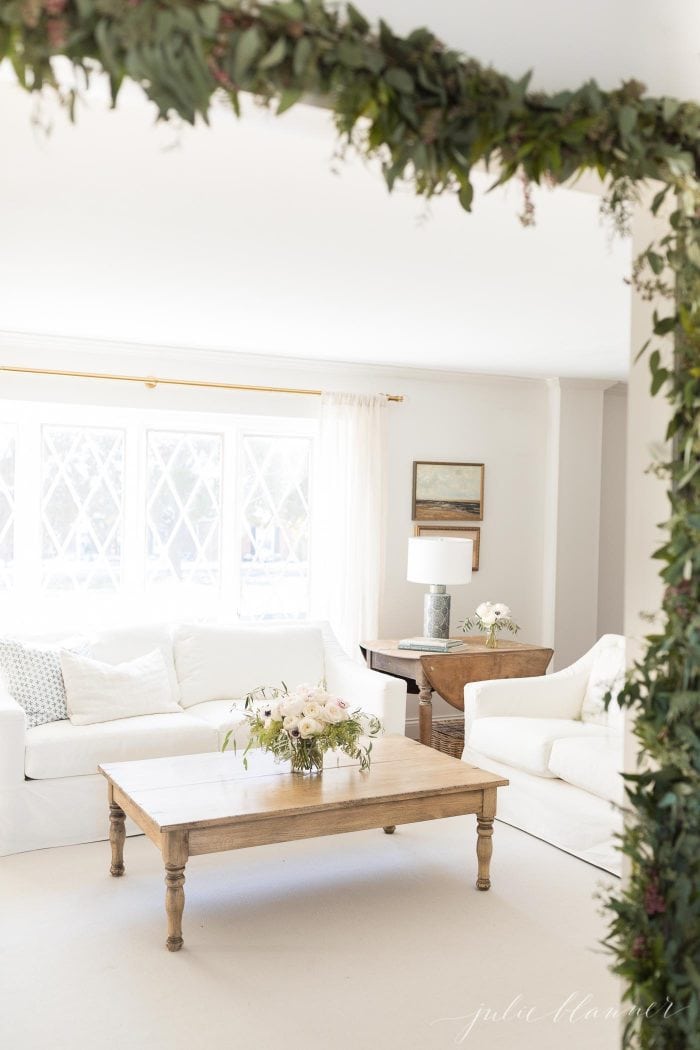 It has definitely been a learning curve and has taught me a lot about myself. I'm not especially proud of all of them as I have adjusted to speaking on camera, baking backwards and more, but each day I'm becoming more and more comfortable.
Despite a little discomfort, I really wanted to integrate video into my blog posts as another way to connect with you. I hope you enjoy them and appreciate your support.
My friend Lisa from Farmhouse on Boone has been so inspiring and helpful every step of the way so I'm especially excited to share our Christmas home tour via video – along with her and several others today.
If you haven't already, I would love for you to join me on this journey and subscribe on YouTube and Facebook where I'll be sharing two new videos  each week.
You may even get a sneak peek like you are today! My official home tour debuts right here Thursday, but you can get a glimpse here in my Christmas home tour video!
Thank you so much for following along – I truly appreciate it and love hearing from you. I hope you enjoy a beautiful holiday season!
For your convenience you can find products, tutorials and tips referenced in the video below:
TV / Art | TV Frame | Flowers and Garlands | Candles
How to Keep Garlands Fresh | Our Christmas Tree | How to Make Christmas Arrangements