Framed Christmas tree printable – art to integrate into your home for the holidays that easily transitions into winter.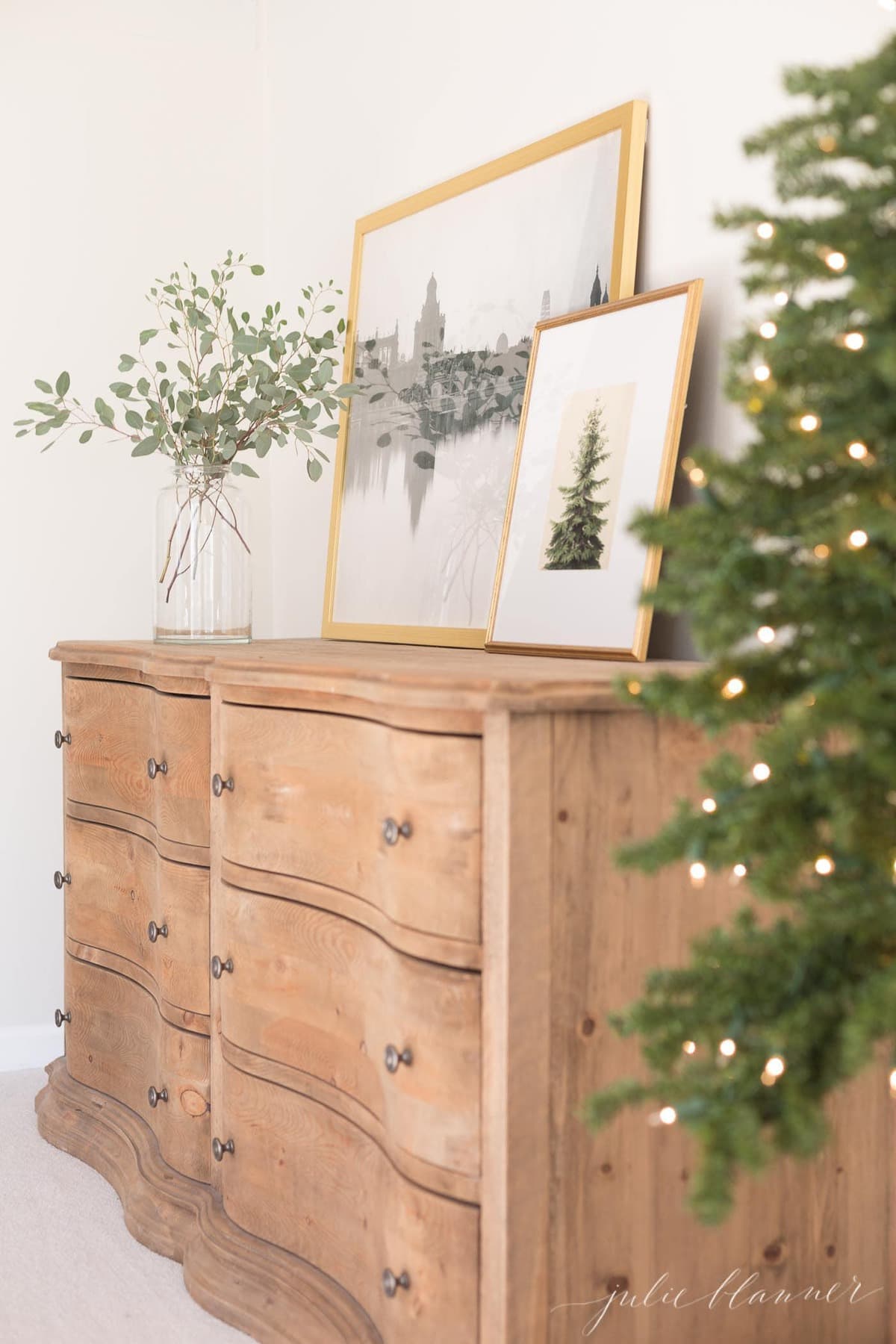 Each season year after year I update a few frames throughout our home to transition a room from one season to the next without a lot of effort and very little to no expense.
I have received so many inquiries about this framed Christmas tree from last year that I am sharing the tree printable with you to enjoy as well.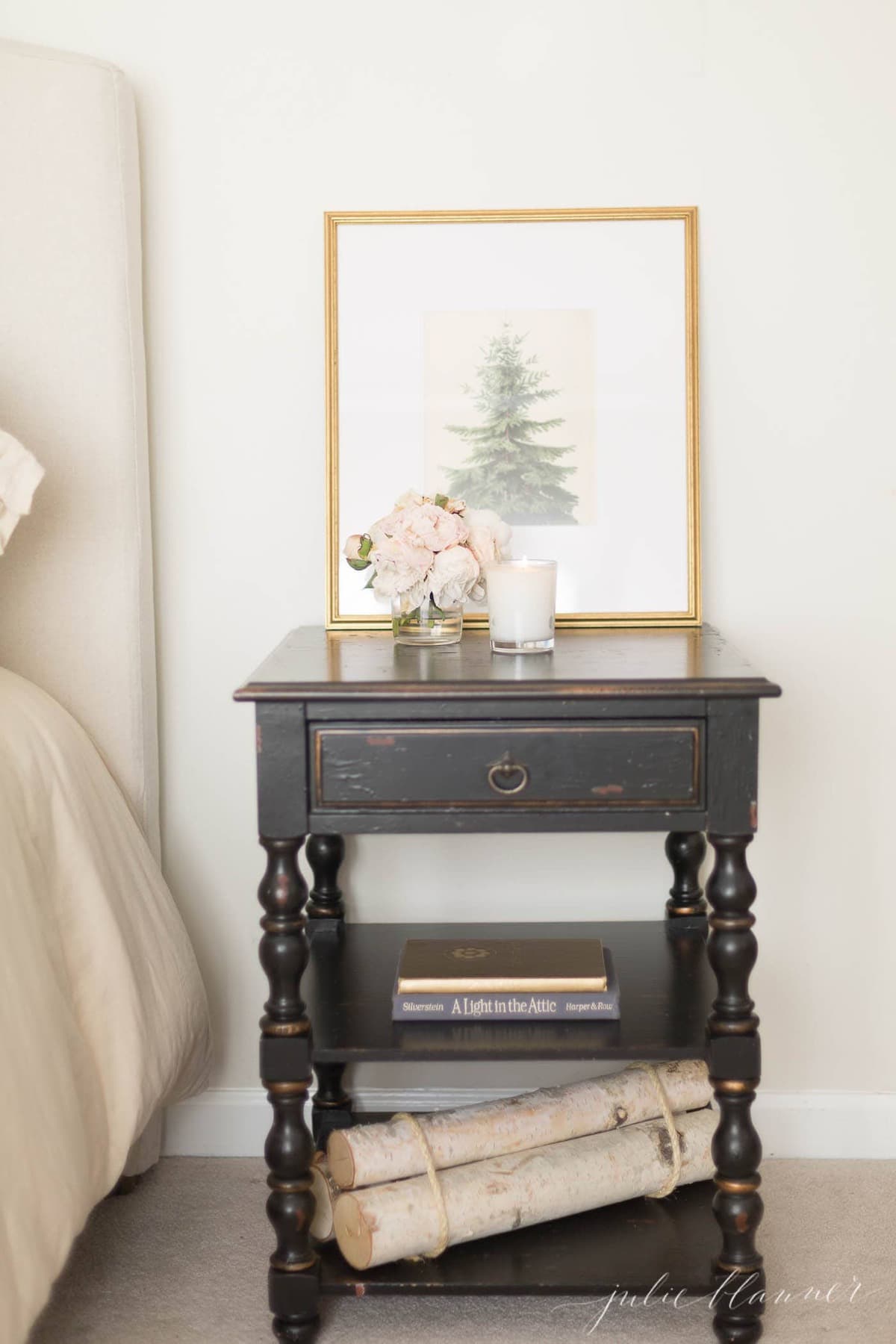 There are a lot of old images that out-of-copyright scientific illustrations that are easy to incorporate into your home at no cost. This tree printable has long been one of my holiday favorites. In fact, it remains in the frame, I just place one image in front of the next and rotate them so that they don't consume storage space and I can update effortlessly.
As is, this prints to a 9×14 – you can alter it if you wish to fit a frame or matte to size.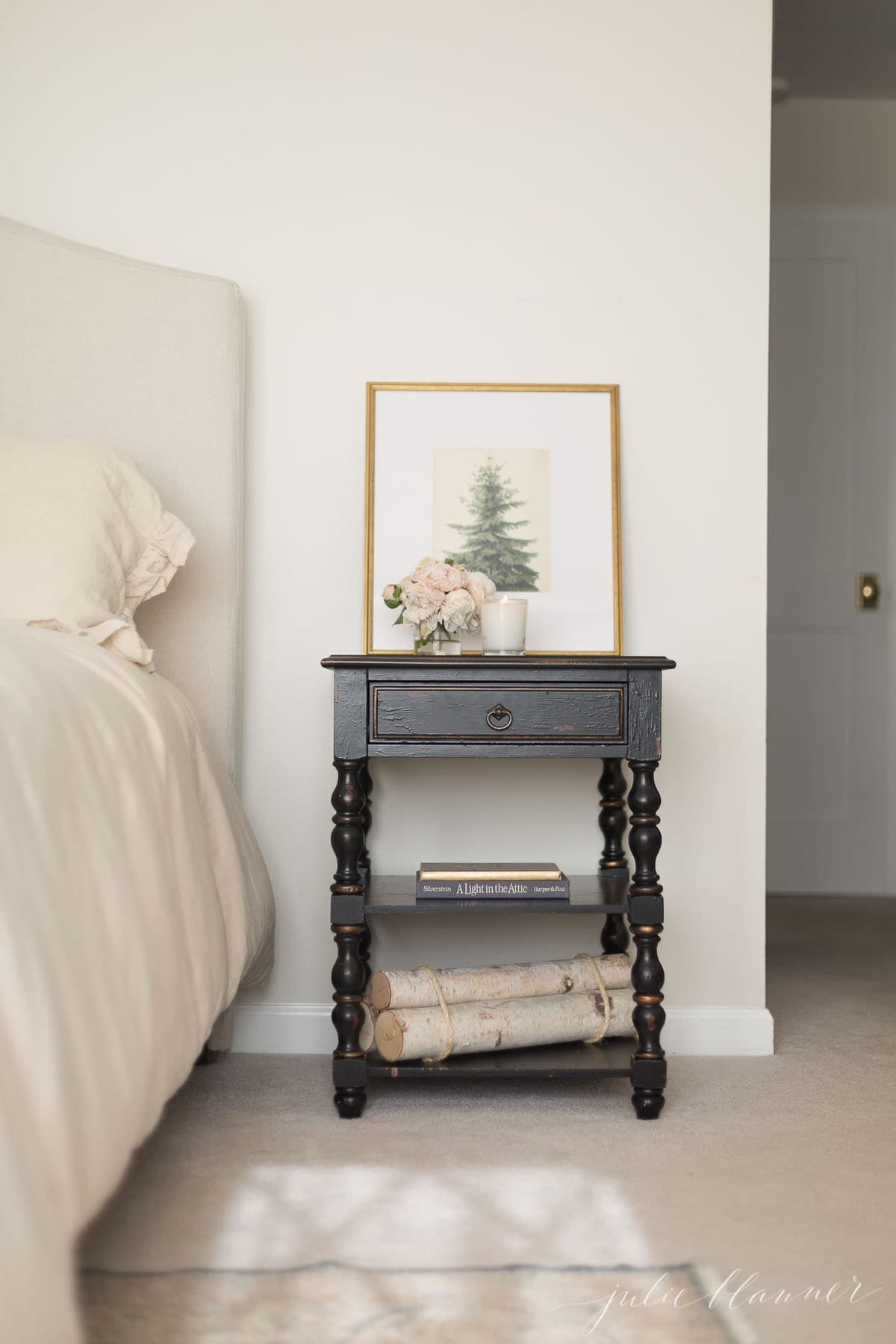 Yes, you may have seen this image available in shops on Etsy, pre-framed, etc, that's because this image is public domain. I hesitated to share this framed Christmas decor before because it is not owned. It is available for you to use, just read the *disclosure below before printing.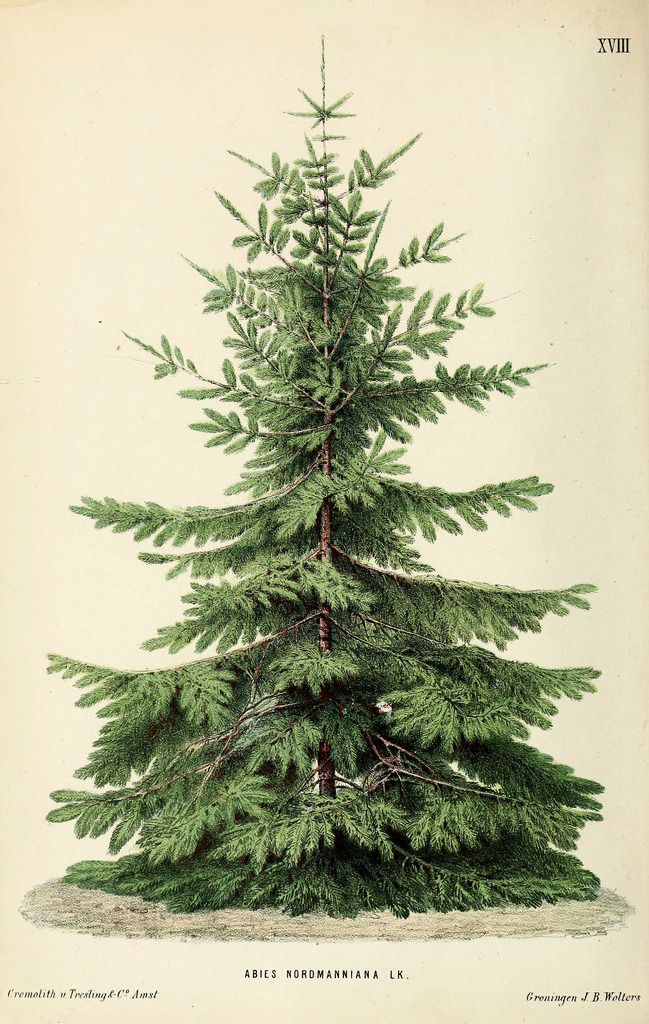 Free Printable Tree
Print, frame and enjoy!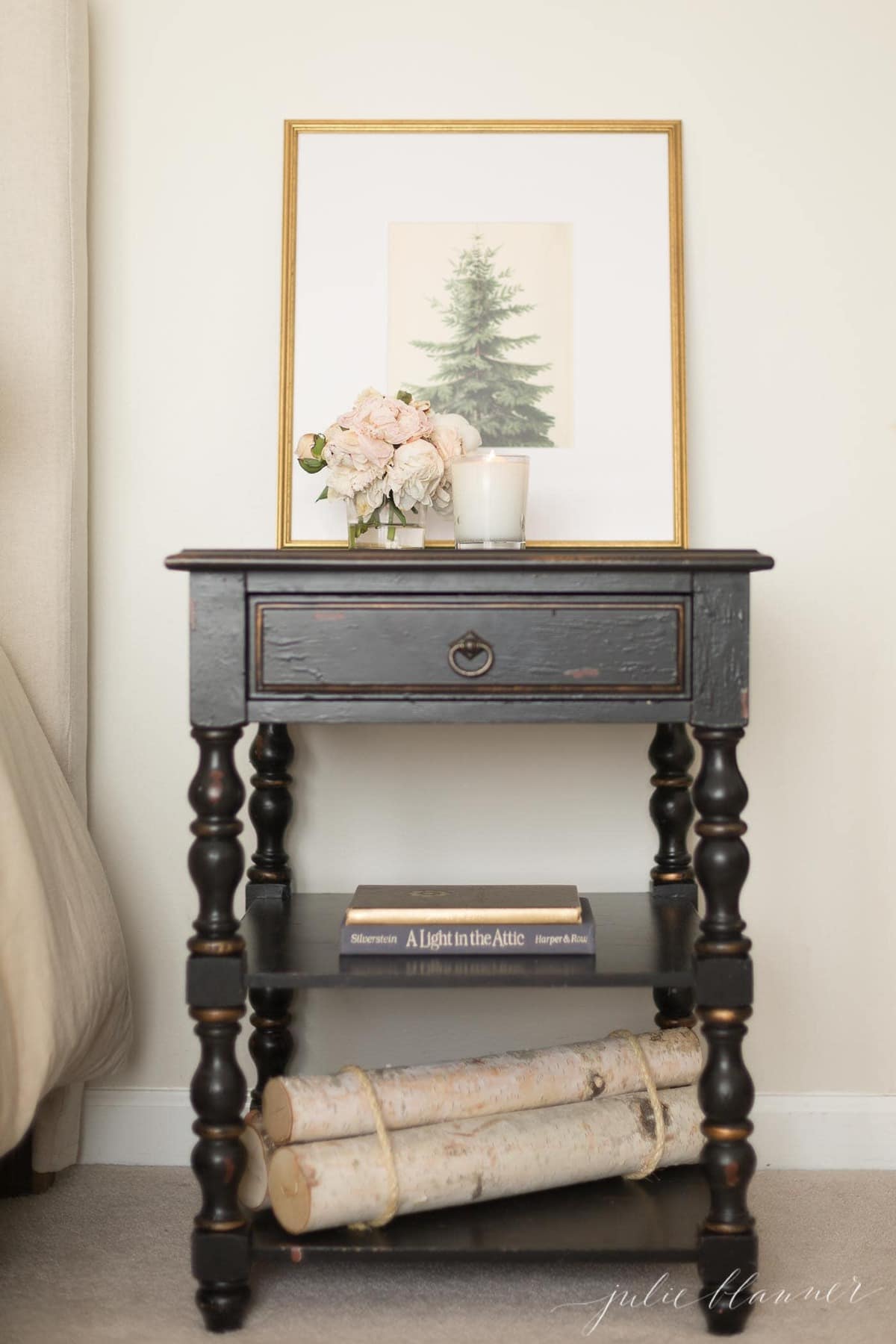 Download your tree printable here! I'd love to see / hear how you use it! Let me know if the comments below or tag me on Instagram!
As you can see, I've incorporated this framed Christmas tree hung over our nightstand and leaning up on our dresser, but it's the perfect addition to any room. I hope you and your family enjoy this framed Christmas tree printable as well!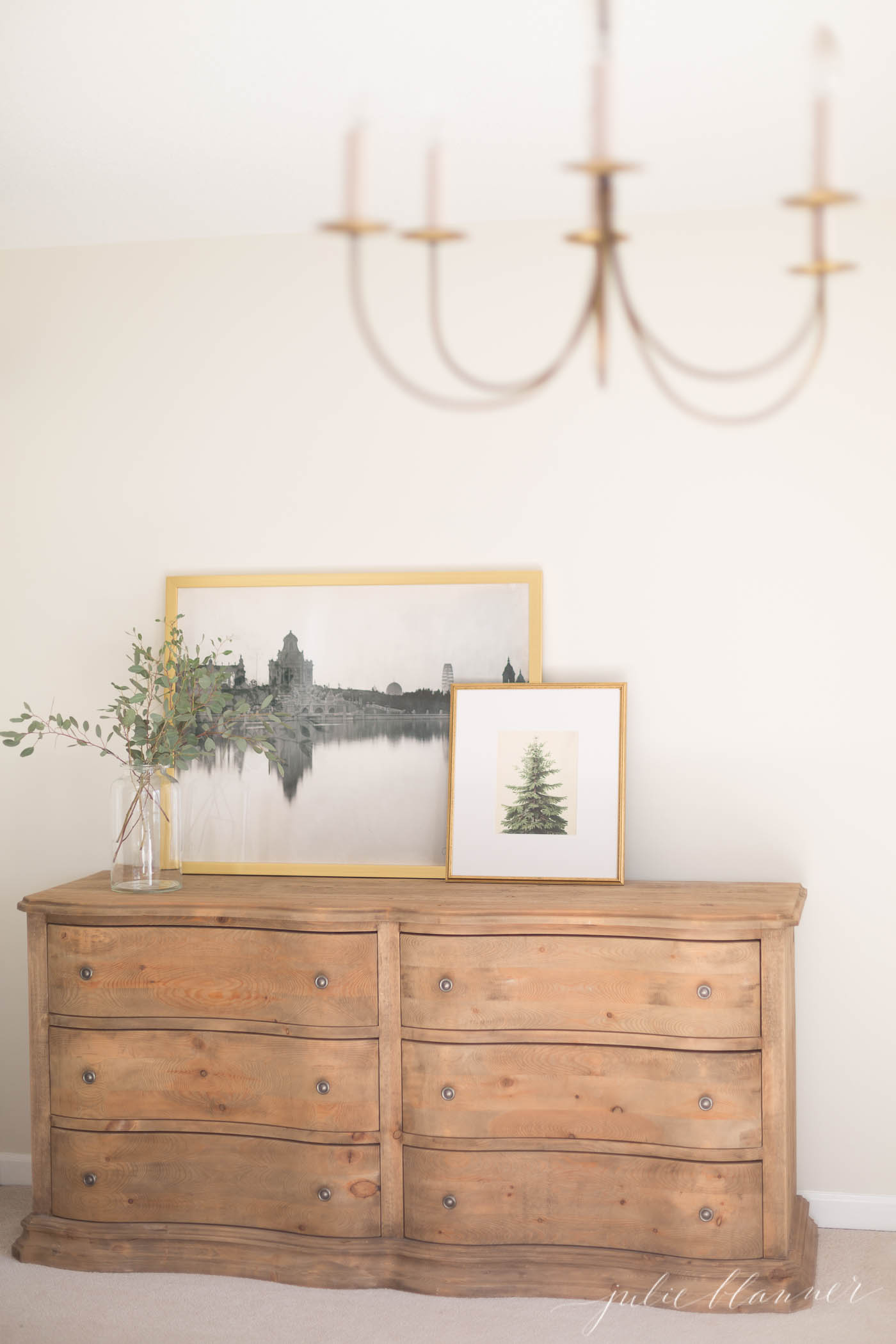 *There are no representations or warranties, including that the images actually are public domain or otherwise have no restrictions on use, or warranties of merchantability or any other kind of warranty. Each user is fully responsible for their own use of these images and recognizes Julie Blanner is not responsible in any way. You understand that we believe the images are free to use.