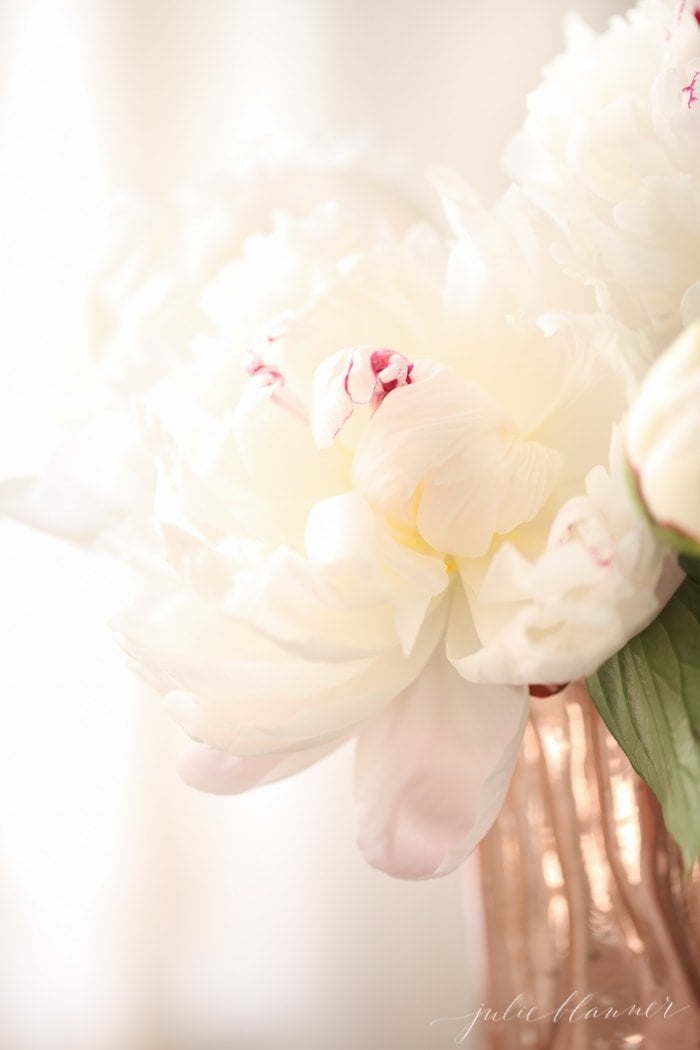 Last November, I visited Lowe's headquarters and previewed this year's holiday line. I had the opportunity to share my likes and dislikes to influence what would be sold in stores this year. So you can imagine how elated I was when I saw they included some of my favorite things, including nostalgic Christmas tree decor. Especially the beautiful blush mercury glass ornaments! I am so excited to incorporate them into our Christmas tree and beyond this year.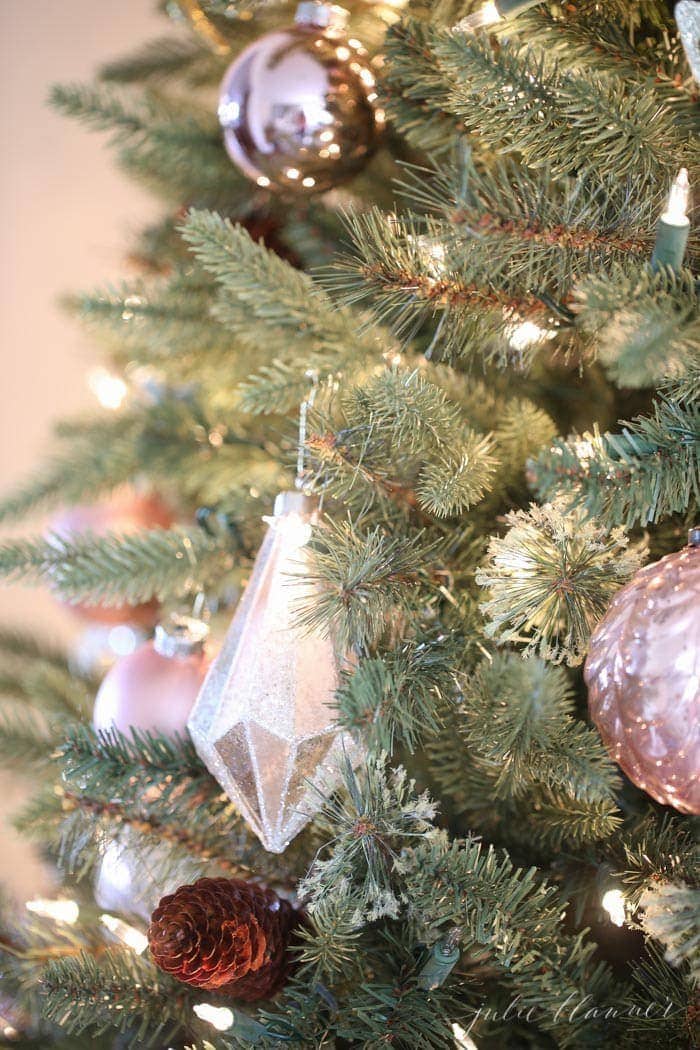 I always appreciate how thoughtful Lowe's is about how you might integrate something new into your decor rather than start fresh. They fill their aisles with plenty of staples you can use year after year and offer new collections you can mix and match to adapt your Christmas decor to make it feel fresh.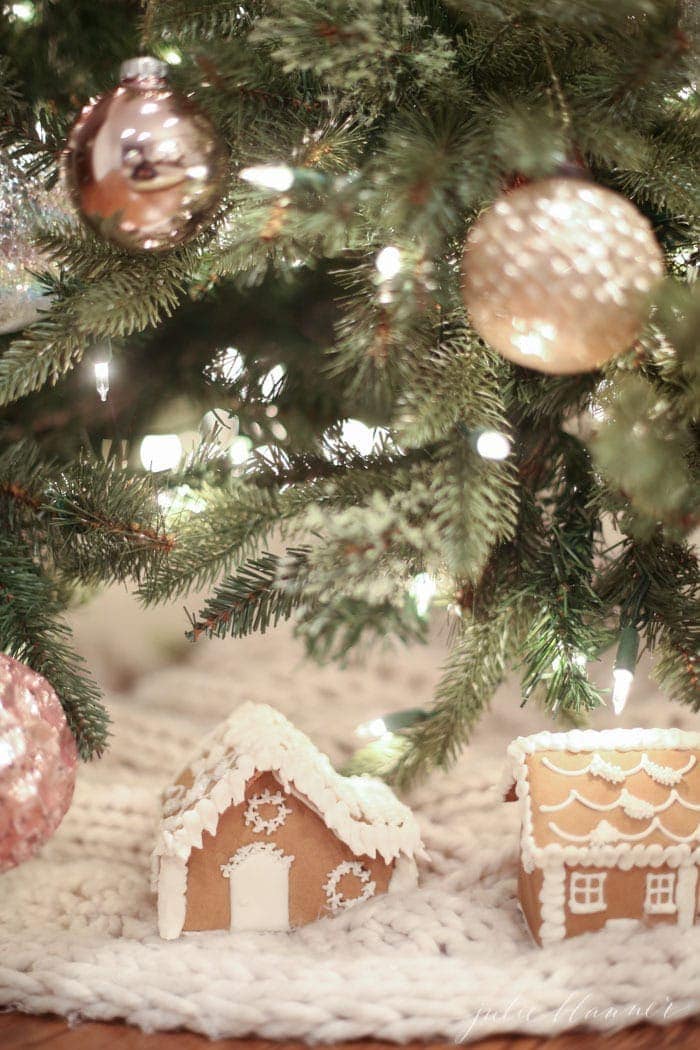 As you can see, I'm feeling a bit of nostalgia and whimsy this year. The weather has been mild this year, which influenced my decision to keep the color palette light and playful. I filled our tree with various shades of pink, integrating mercury glass ornaments with inexpensive classic ornaments on our Christmas tree. I also incorporated some antler ornaments, but removed the string and placed them on the branches. It's simple and sweet!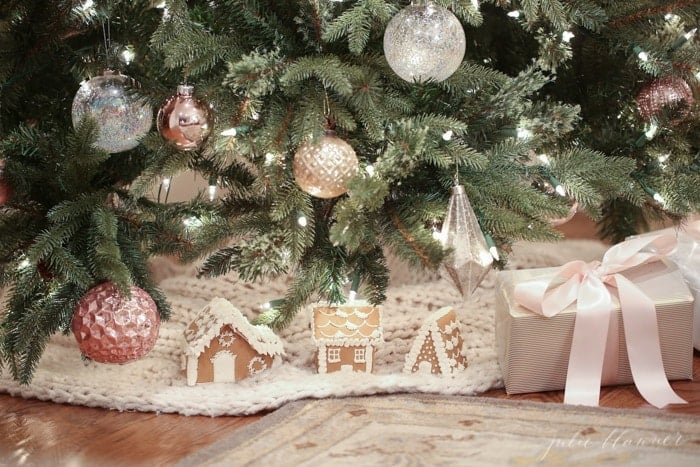 In lieu of a traditional tree skirt, I opted to wrap a cozy blanket around the tree to give it some warmth. It's makes a snowy backdrop for our gingerbread village.
One of my favorite things to display in December are amaryllis and paper whites – plant them now and you'll have beautiful blooms for the holidays. I anticipate their blooms almost as much as I do Christmas day! These always make beautiful holiday and hostess gifts.
Of course I can't resist fresh blooms, either. I added some peonies to this blush mercury glass vase.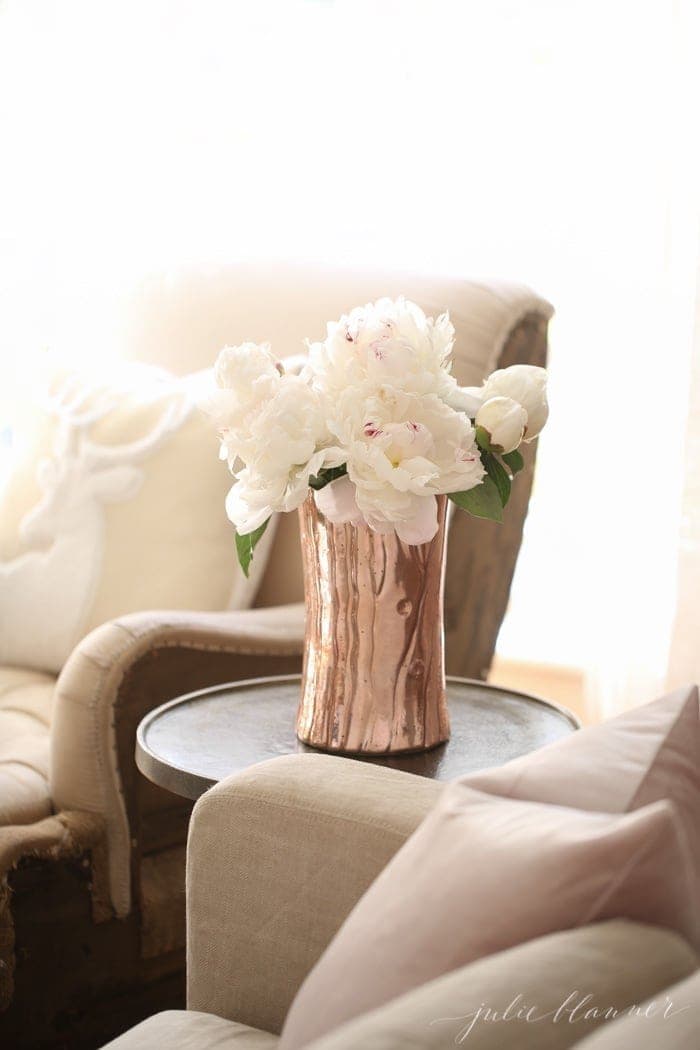 Last year, I filled our fireplace with candles, but this year I wanted to do something different, so I stocked up on firewood and filled the fireplace. Because our fireplace isn't square but rather a trapezoid, it was like putting a puzzle together. It really warms the living room up for winter!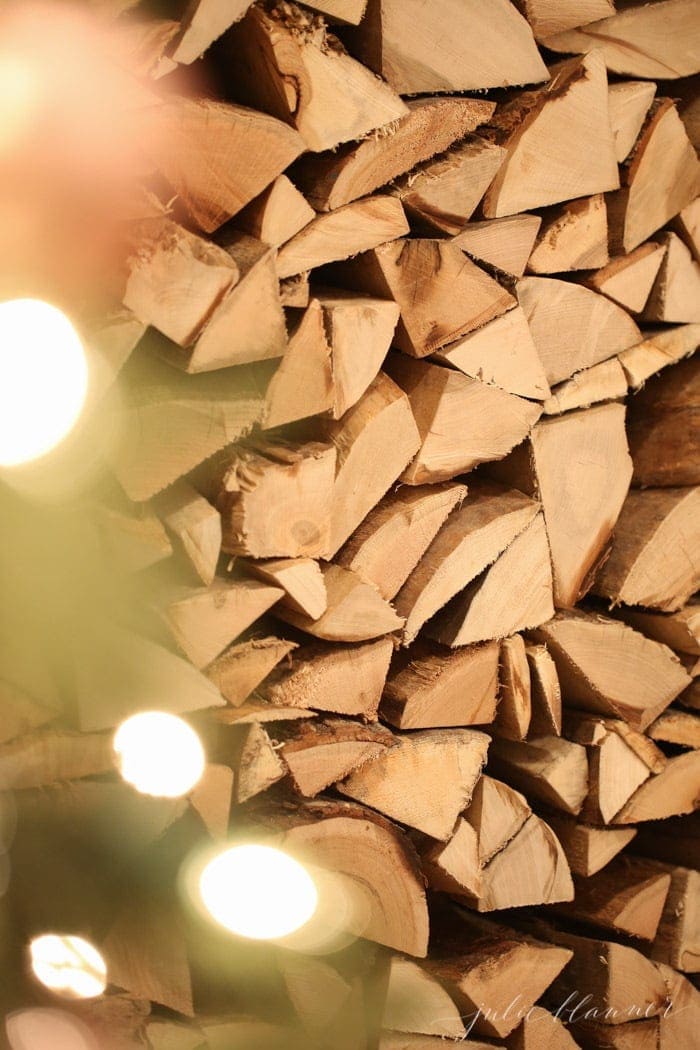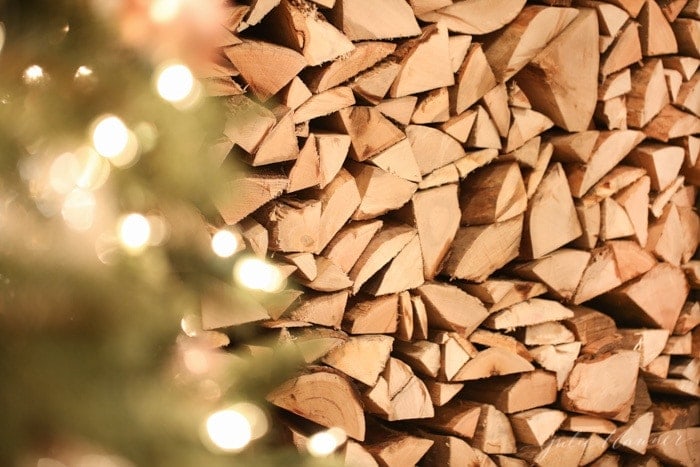 Starry string lights make anything and everything feel magical, don't they? I wrapped them around the gingerbread houses and village for an illuminating effect.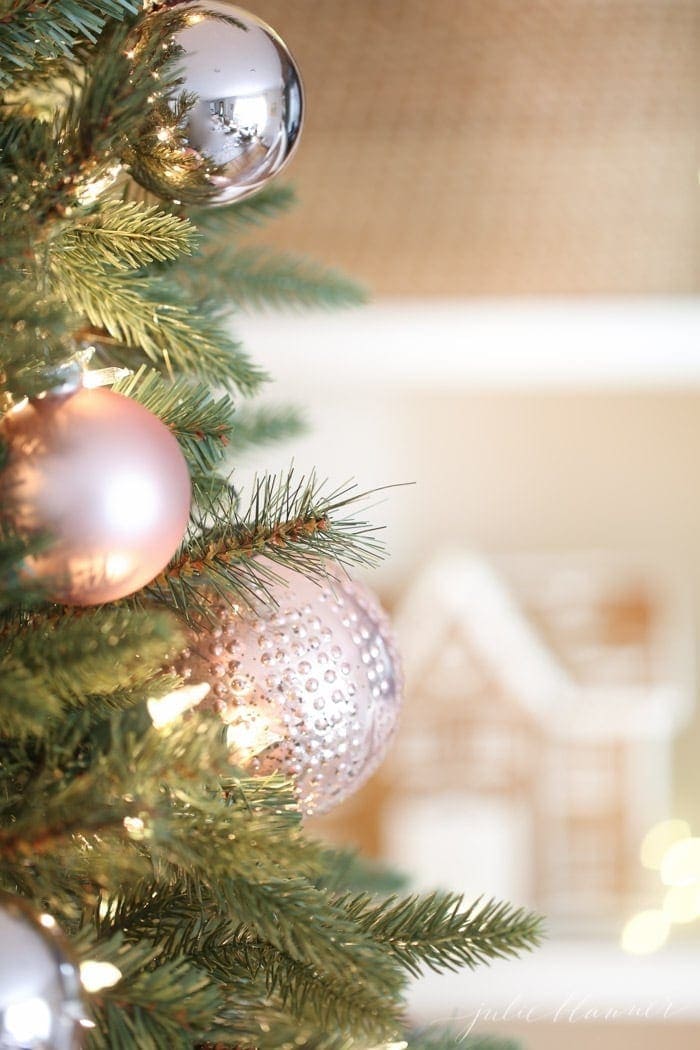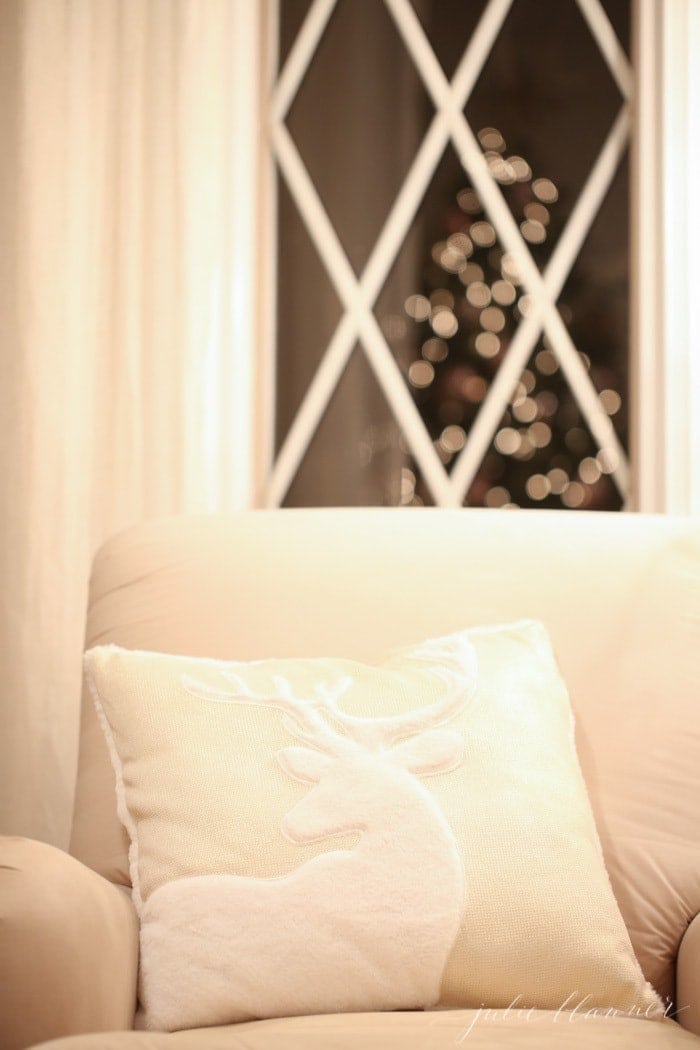 The girls' love the cozy reindeer pillows. The have each requested them for their bedrooms as well!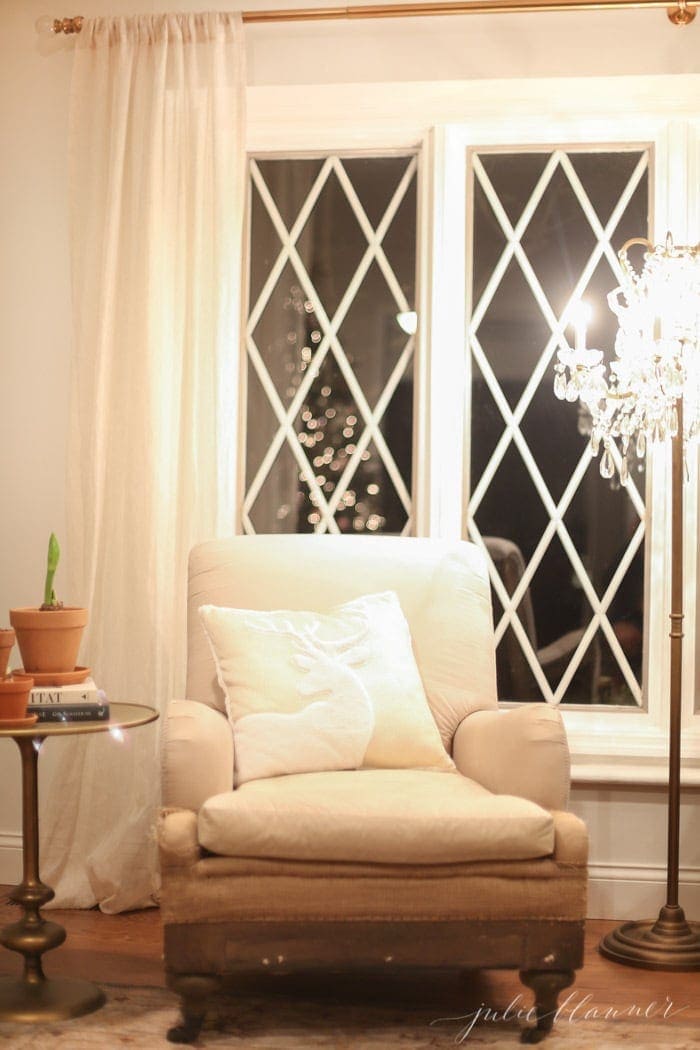 and a few more blushing details…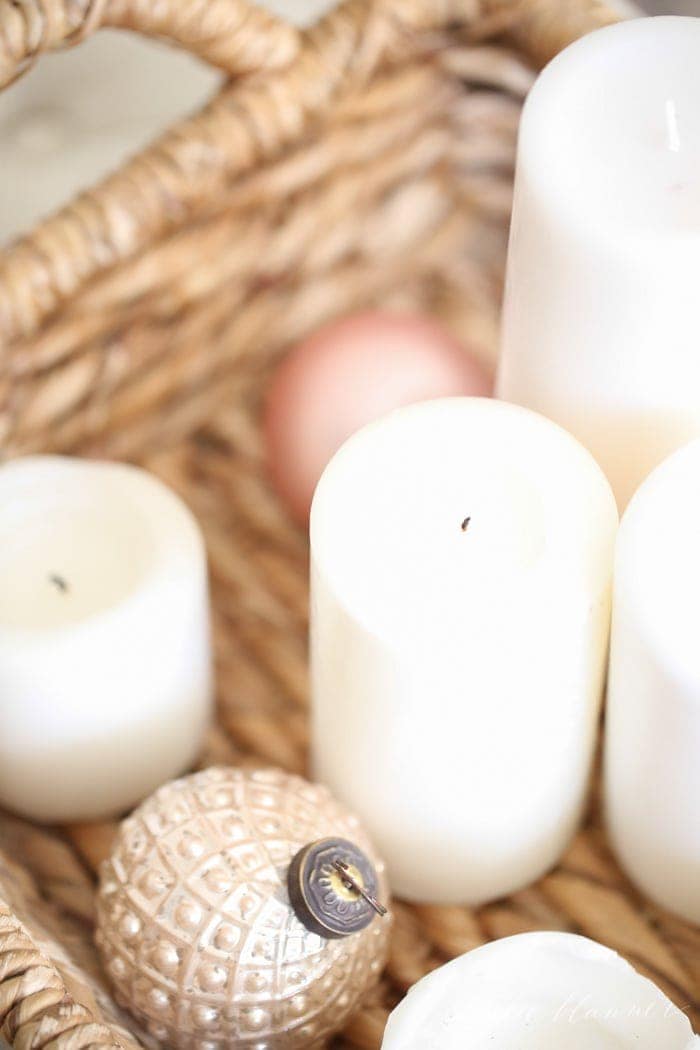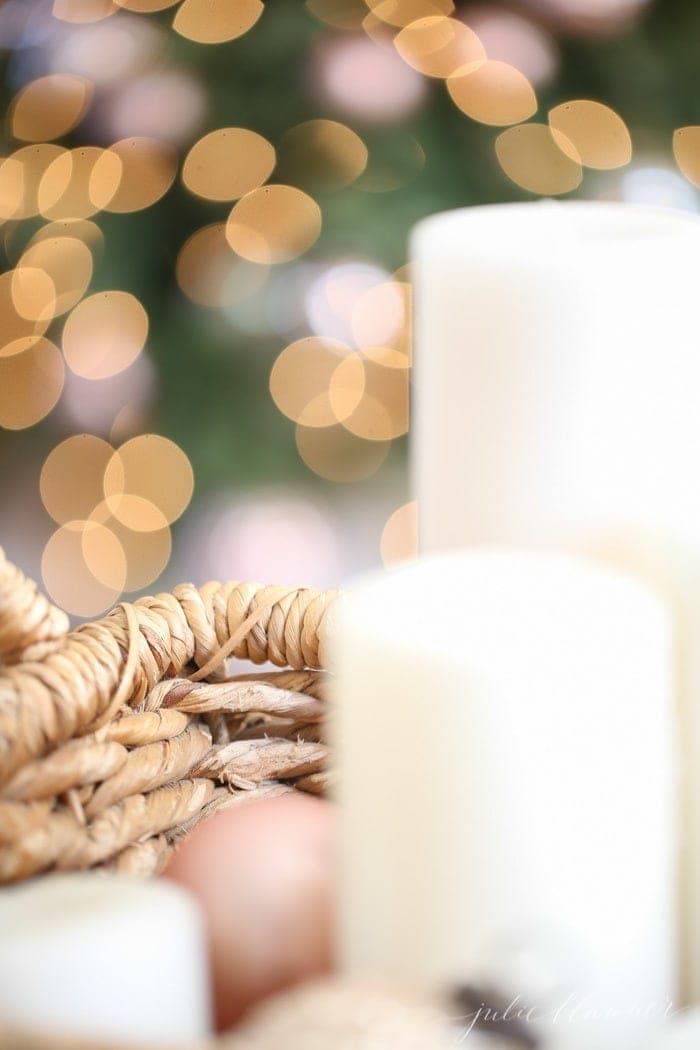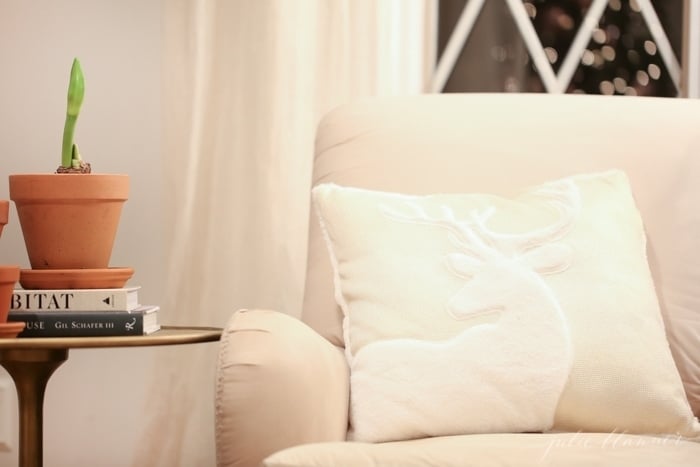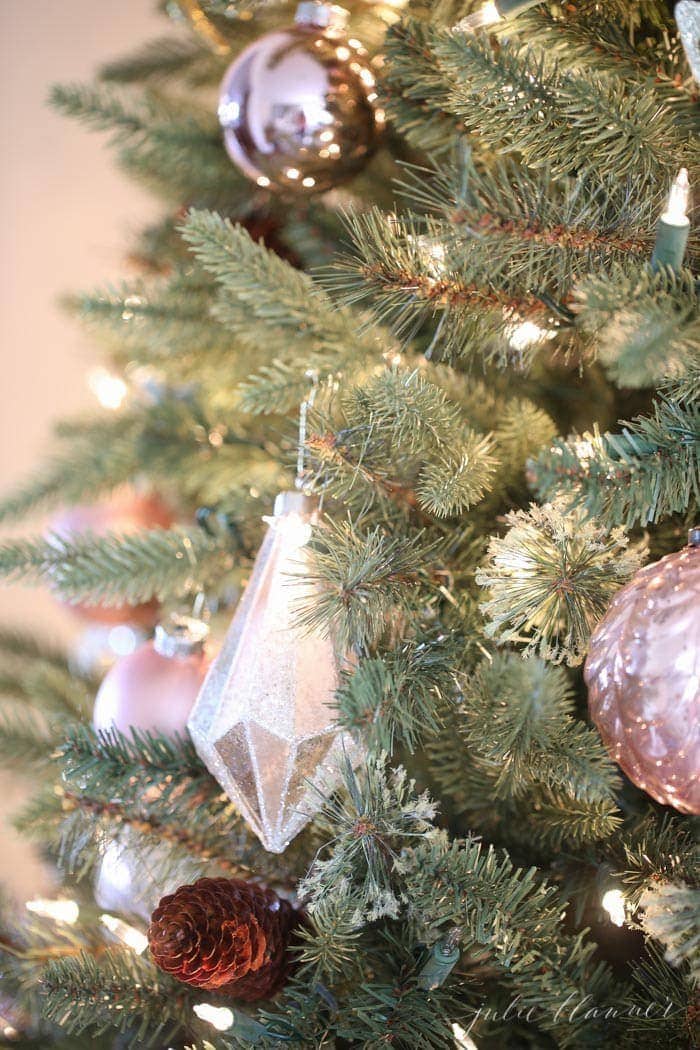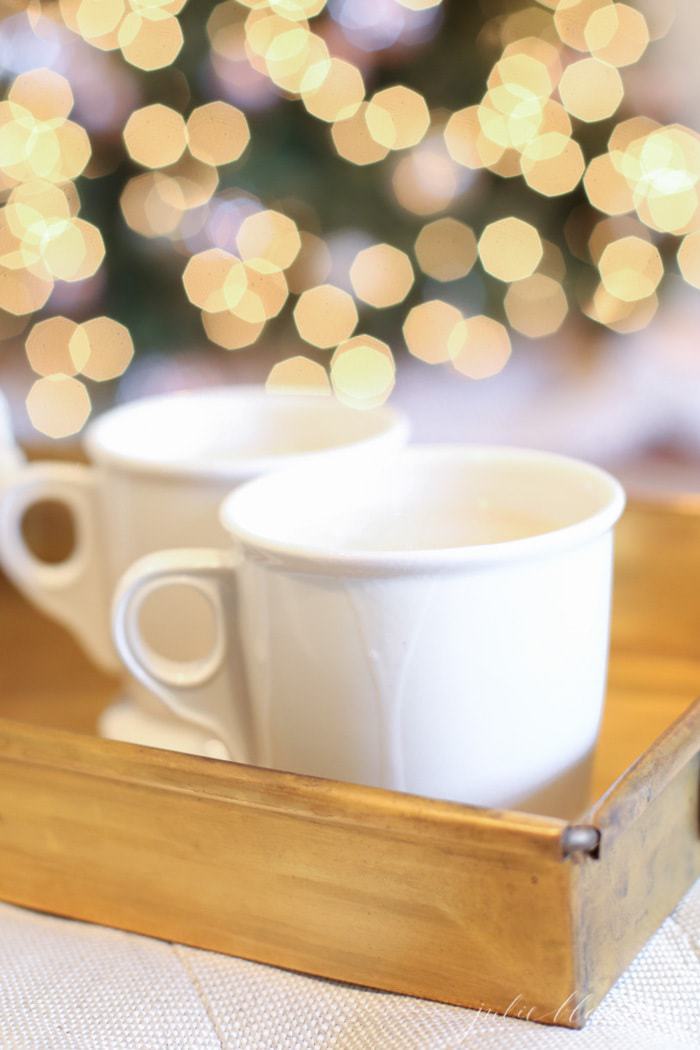 For your convenience, you can shop almost everything in this post by hovering over the photo below: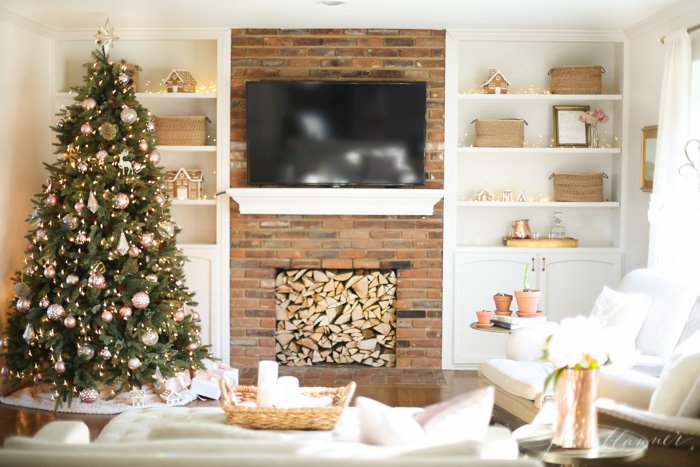 LET'S CONNECT!
instagram | newsletter | facebook | pinterest
Thank you to my long-time sponsor, Lowe's for giving me the opportunity to share fresh content with you regularly! Thanks for supporting the brands that support my site.