This post is sponsored by Serena and Lily
If you're looking to take your laid back, comfy and casual lake house decor to the next level, look no further! Updated lake decor is so easy to find these days. Now you're just steps away from clear blue skies, spectacular water views and the relaxation you've been craving – and you'll have the lake house interior design to match!
Luckily, lake house decor has moved far beyond the traditional, heavy and often campy style of decades past. It's stylish and sophisticated, elegant and beautiful, but still relaxed enough to be stress free.
Find all the beautiful lake house decorating ideas and inspiration you need as you head into summer. Lake living has never looked so good! Right now, it's all on sale – 20% off!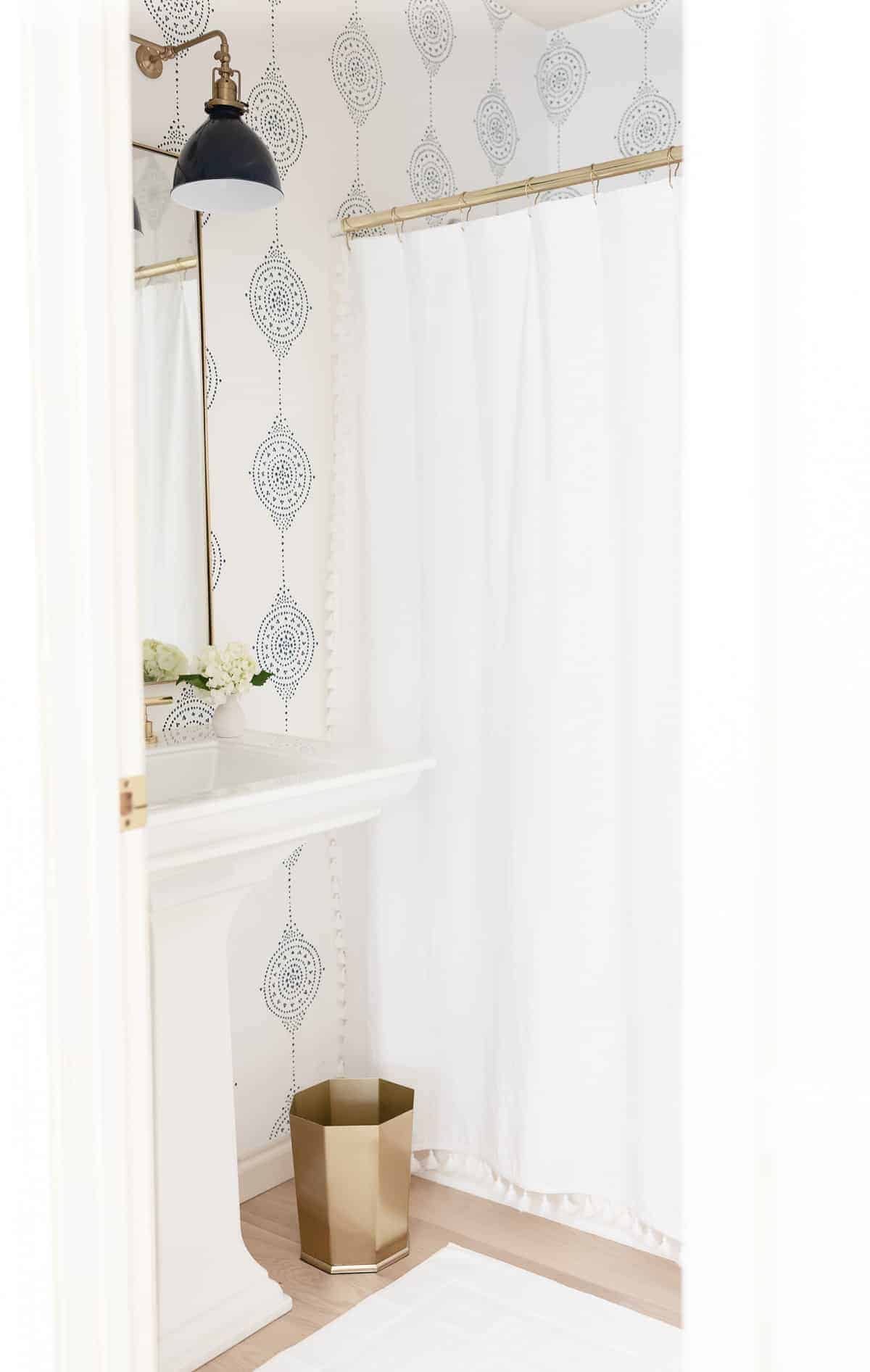 When we bought our lake cottage several years ago, we knew that it would need a lot of work. This modern lake house is the perfect home for us, with great views, an idyllic location and the right floor plan for our little family.
While we knew that much of our time would be spent dockside, we also wanted to make the home itself more updated, family-friendly and up to date. We enjoy splitting our time between both homes and we needed the spaces to work for our family and entertaining guests.
Lake house decor of years gone by was often dark, woodsy, lodge-inspired and yes… even a little kitschy. While the rustic style is part of the charm for many, I knew that I wanted a more Coastal Modern look for this home.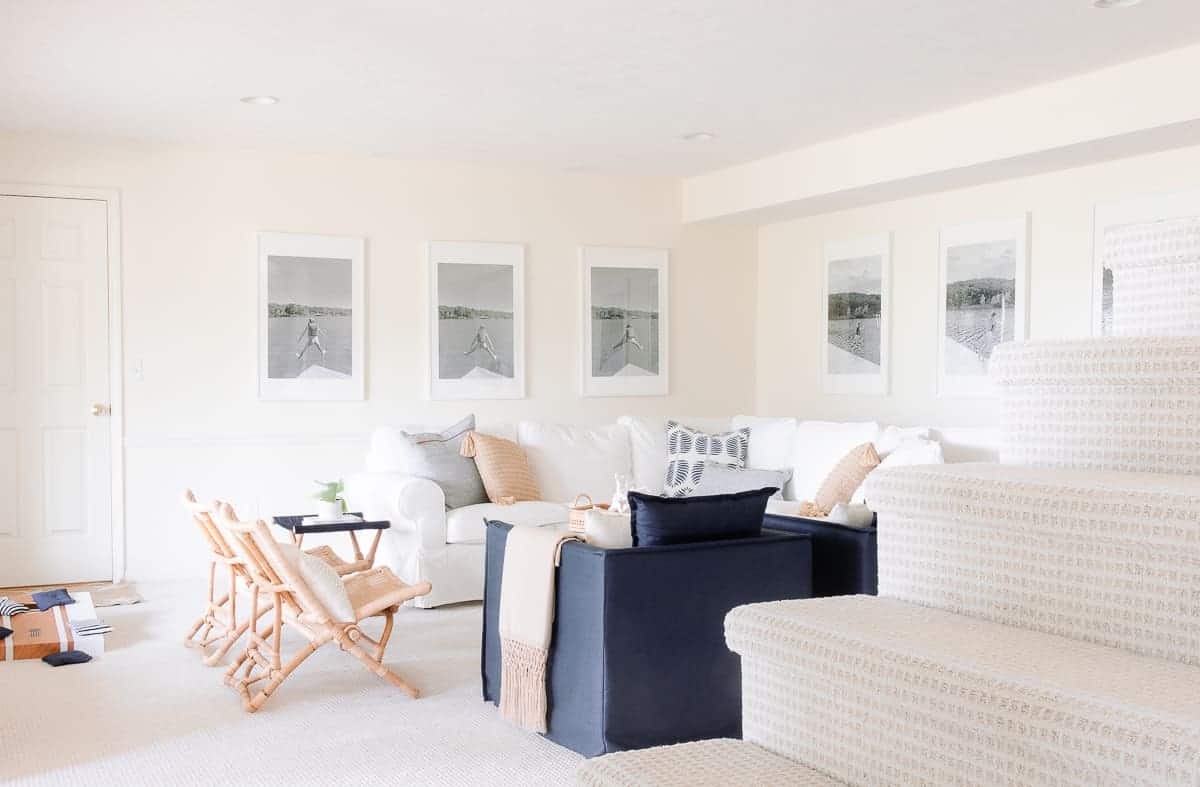 While our home in St. Louis is more traditional, the lake cottage has evolved into a home with clean lines, plentiful textures, and modern, simple styling. It's contemporary but still so inviting and comfortable… exactly what we always dreamed it could be!
It's a relaxing, neutral backdrop free of distractions, and it works beautifully to help us take a break from our busy lives… like a vacation every time we walk through the door! Learn more about how to get a vacation vibe at home.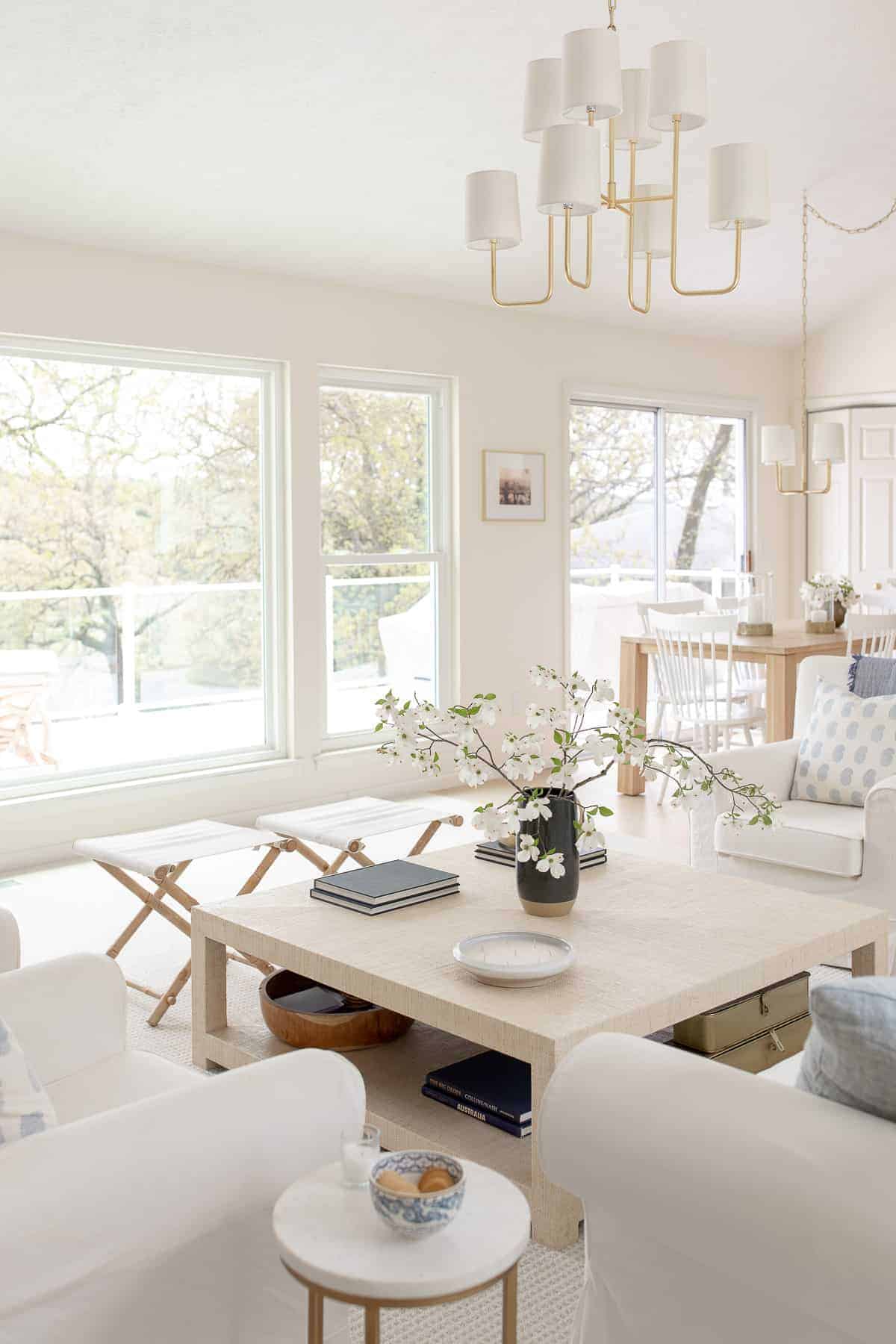 Lake House Decor
Long gone are those days of dark, rustic lake house decor! Now there are fabulous options that are light and bright, fresh and modern.
With a nod to nautical elements and lots of warm whites and cool blues, new lake decor is anything but dark. It's full of cozy textures, natural wood and rattan elements, and of course… all the stripes your heart could want!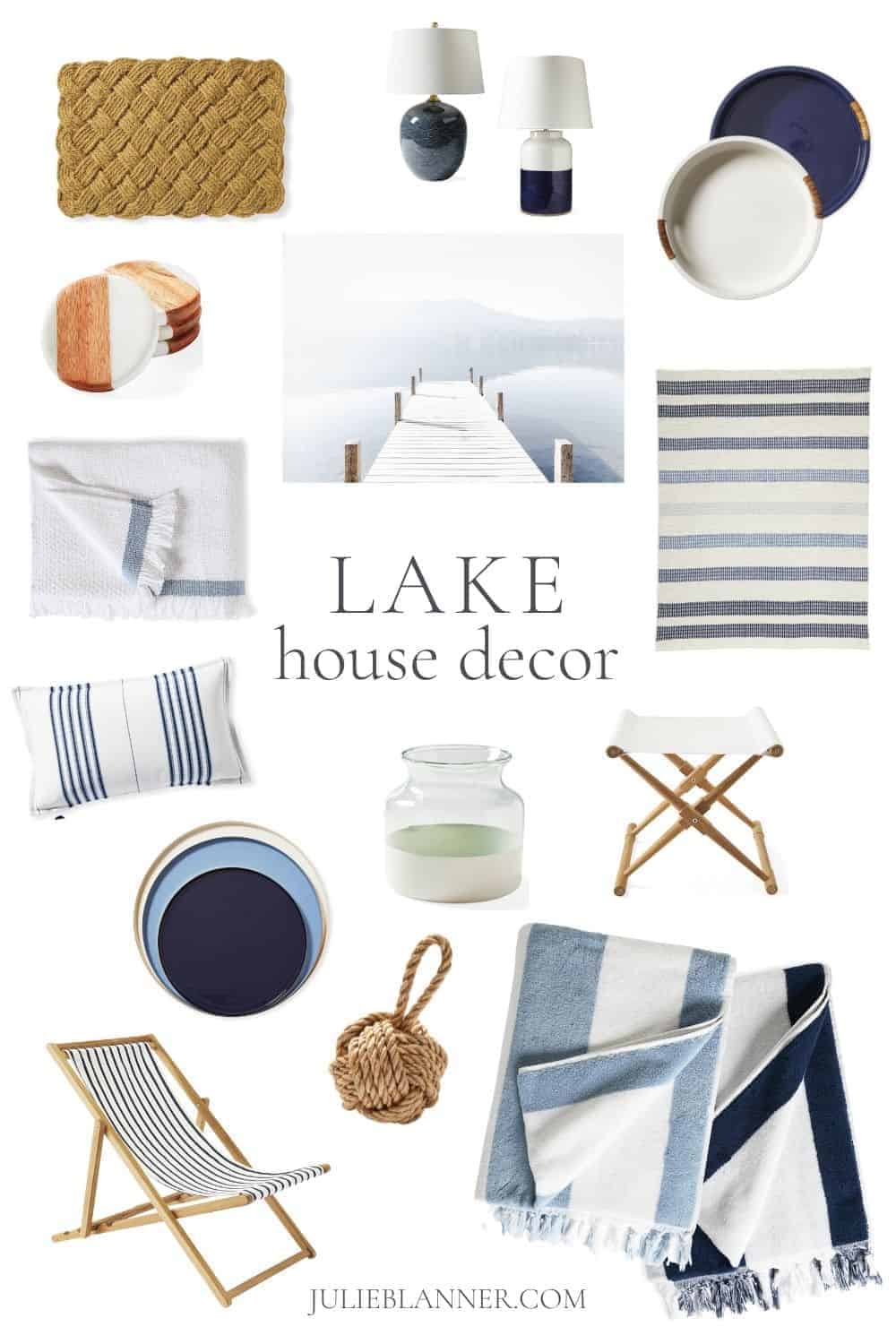 ---
Door Mat | Lamps |Trays | Coaster |Art | Throw |Rug |Pillow Cover | Vase | Folding Stool | Nautical Trays | Door Stop| Sling Chair | Towels
---
Texture
Texture adds a lot of interest and laid back vacation style to your lake house decor. Think of elements like grasscloth, rattan and raffia. These traditional, natural textures speak to the outdoor and of course, a little nod to the water and the islands.
We like to incorporate rattan into our lake decor in elements like a Rattan Bed, lighting, seating, accent furniture and more. It adds instant interest to any space, while still remaining light and bright, and so functional!
Rattan (and other texture) works both indoors and out. As you can see in our new Vinyl Deck with Glass Deck Railings, we used charming lanterns for styling along with a Bar Cart, Rattan Mirrors and Teak Outdoor Furniture.
The styles blend beautifully together but never look fussy!
---
bench | pendant light | counter stools | pitcher | coffee table | swing | bed | nightstands | lanterns
---
Texture matters so much in design – but especially when you're working with a modern space. When you are choosing a simplified color palette, texture goes a long way to create a warm and cozy home!
Adding textural elements like pillow covers, throws and even textured furniture can take your space to the next level. Create a lake home that guests will want to return to again and again!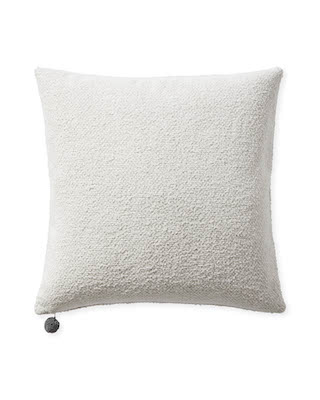 Weave a little texture in through linens – pillow covers and throws add depth and small comforts.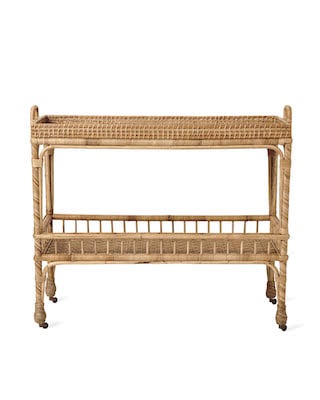 This versatile piece makes an excellent bar cart, side table, night stand and so much more!
Relaxed Linens
A linen shower curtain makes your home feel relaxed and spa-like while adding texture and depth.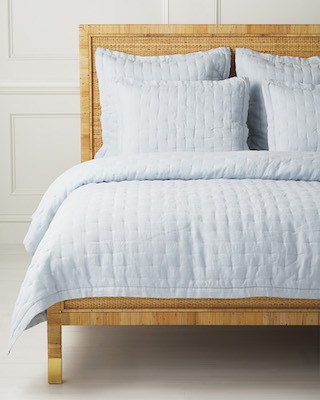 Add a touch of luxurious comfort to make your home feel relaxed like this airy poplin.
Crisp Whites
Clean whites look fresh and crisp while serving as a beautiful backdrop for pops of color. They feel clean, welcoming and spa-inspired.
I know white might feel like a leap for some… of course, it does show dirt a little more than other colors might. However, there are two important takeaways when balancing your love for a clean, bright white interior design element.
First, consider this: if you can see the dirt, you can clean the dirt. It's the reason higher end hotels often provide white bedding, robes and towels! Read more about Designing and Maintaining a Clean Home here.
And secondly, it's easy to incorporate white pieces that might not feel like quite as much of a risk! Choose easy-to-clean elements like this tree side table, hanging swing and stool for pops of crisp white that will leave you feeling at ease.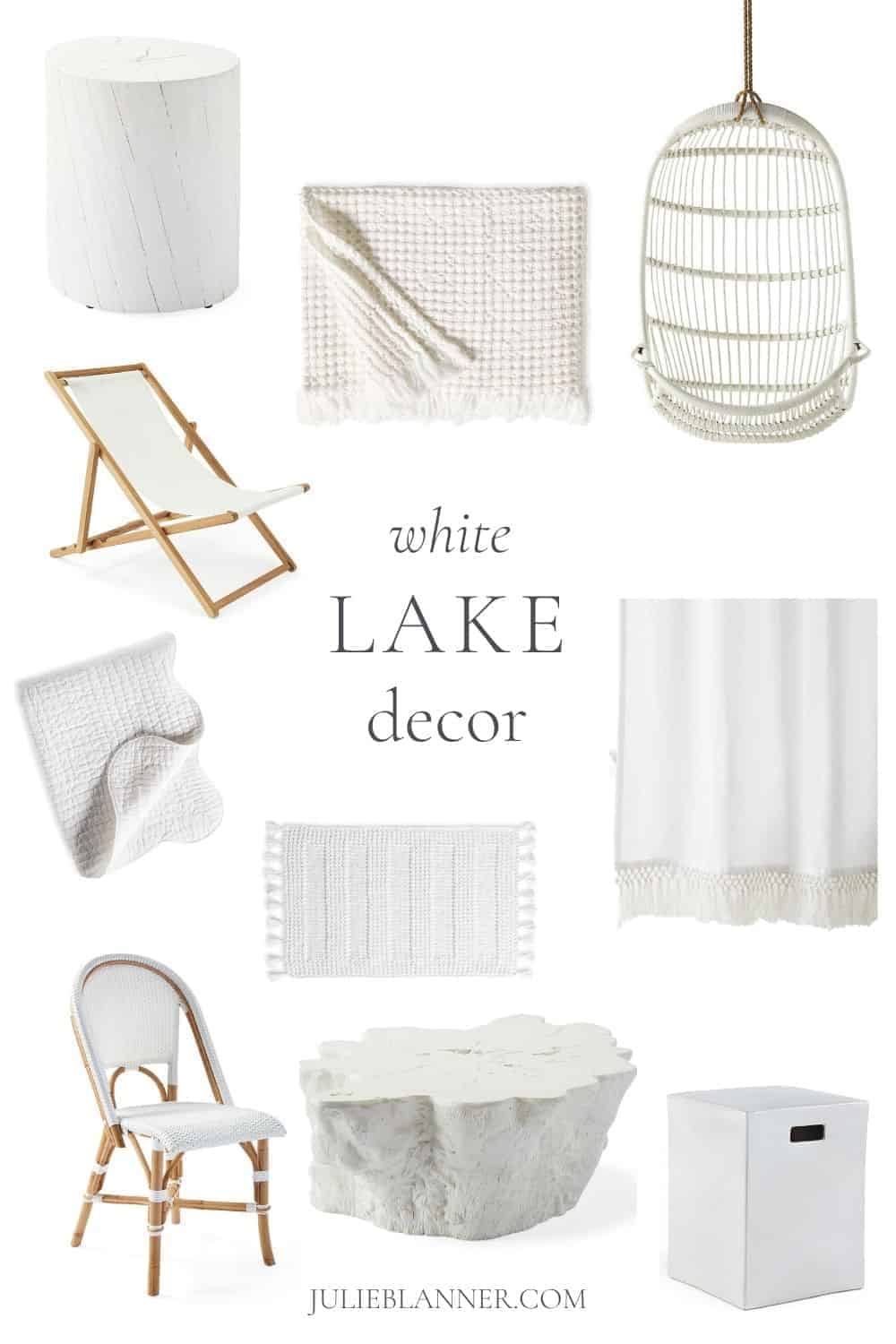 ---
tree side table| throw | swing | folding chair| bed linens | bath mat | shower curtain | dining chair | outdoor coffee table |stool
---
Crisp whites can be brought in in ways large and small. Even integrating white towels can make your home feel like a stay in a luxurious hotel!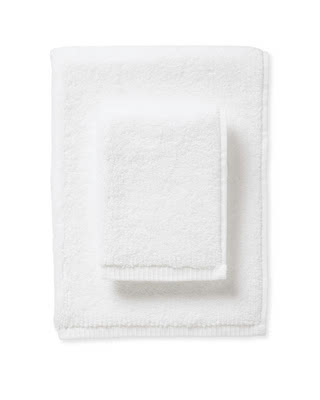 Plush white bath towels add a luxurious touch to your lake decor and comfort.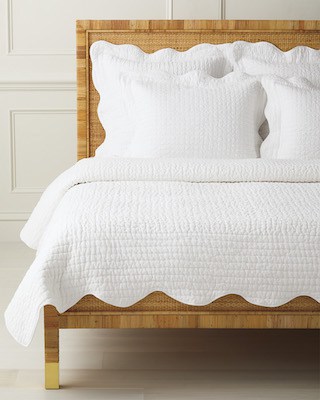 Add fun flair to your lake house decor with a crisp white scallop quilt.
Stripes
Stripes are a quintessential reference to everything nautical! They speak to summer and have such a happy, preppy feel that works beautifully in lake house decor.
Another benefit of incorporating stripes into your lake house interior design? They are truly timeless. Historic homes and resorts from decades ago were using stripes to welcome guests in a fresh, bold way… so why shouldn't we continue the tradition?
Much like a beach house, a lake house should reference the water in some way… and there's no better way to do that than with fresh, bold stripes!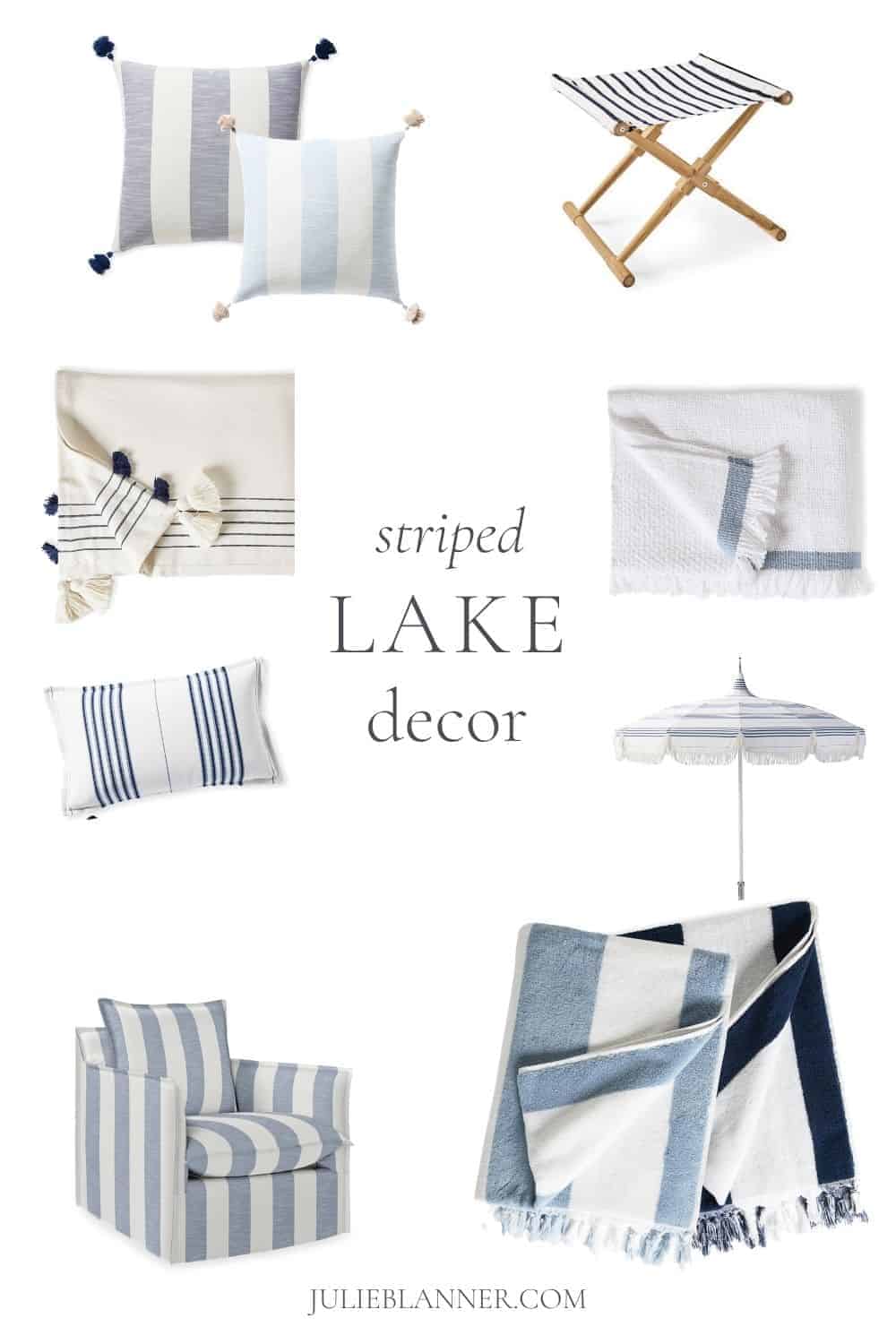 ---
Pillow Covers | Folding Stool | Throw | Umbrella | Chair | Towels
---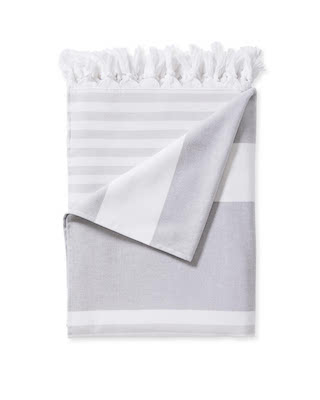 These oversized towels double as blankets and picnic blankets.
A striped rug adds a hint of nautical flare.
Details
Add in a few nods to lake life. Don't be afraid to integrate them, just remember to do so, sparingly.
Oars can give your home a sense of adventure. Hang above above a large window or replace a banister with one to make a unique handrail.
You can integrate boats, ropes, cleats and anchors in unexpected ways. Cleats make great towel hangers!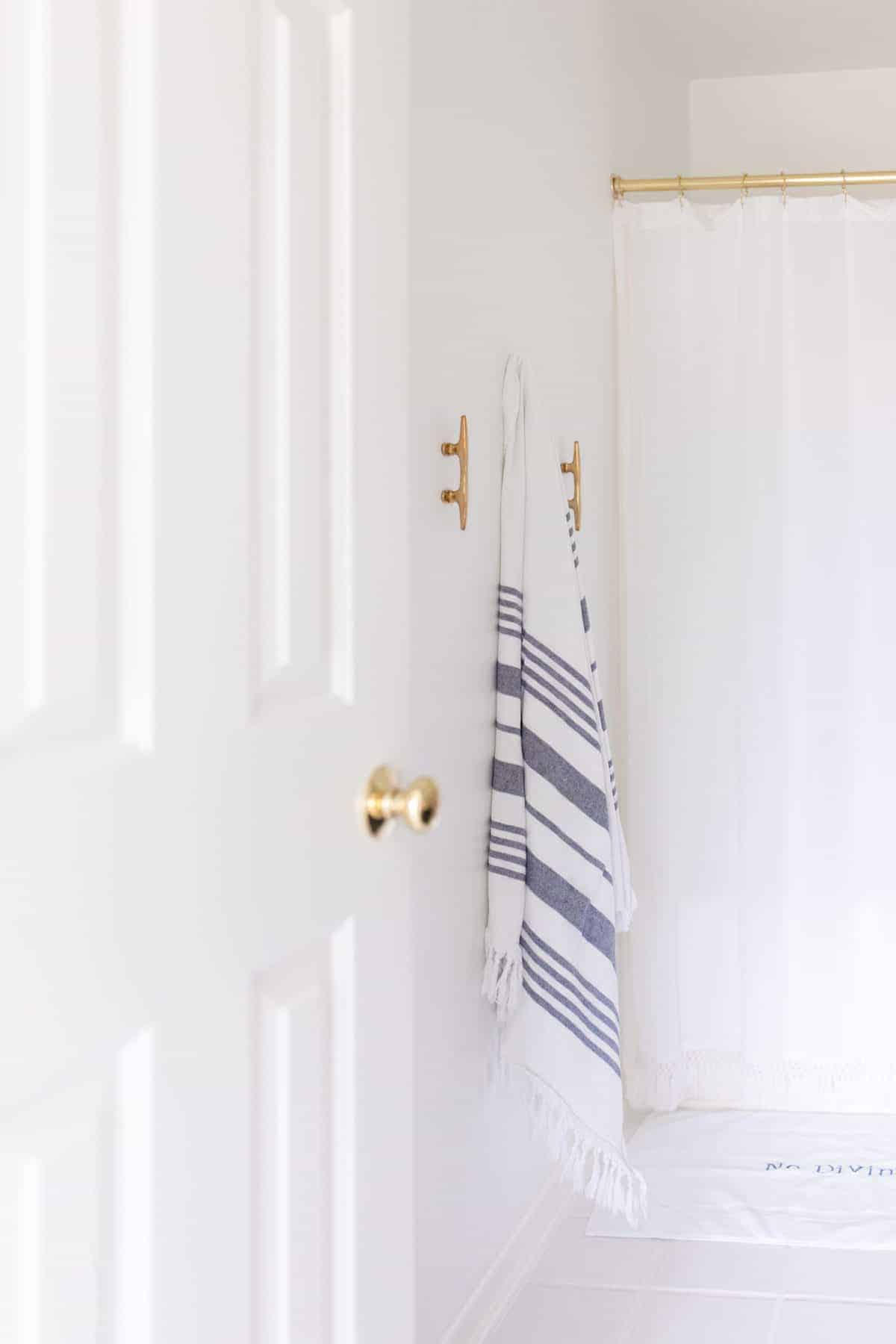 More Lake Decor Tips
Get all the fun of kitschy lake house decor without taking it quite so literally! A few nods go a long way.
Try a wooden oar or heavy duty nautical rope as your stair railing or even to hang curtains!
Incorporate natural, soft wood tones like our white oak floors to embrace the rustic lake setting.
Add a Bunk Room – there's nothing that feels more like a lake home than that!
Personalize your wall art with inexpensive photos of family time at the lake, or personalized maps that reference your location.
Create an nook under your stairs or anywhere – perfect for overflow guests and a great space for the kids to read on a rainy day!
Embrace the view. Frame it with your furniture, create nearby seating areas and keep windows unobstructed. It's the perfect space to create a window bench seat.
Don't forget outdoor spaces. Bring the comforts of home, outdoors! Lighting, rugs, side tables, coffee tables, cozy sofas and more!
A few details go a long way. You can integrate a nautical fixture or brass cleats, but tone it down with more subtle nautical nods like crisp whites and striped towels.
Add a pretty blue paint color! Benjamin Moore Silver Gray and Benjamin Moore Slate Blue are great options.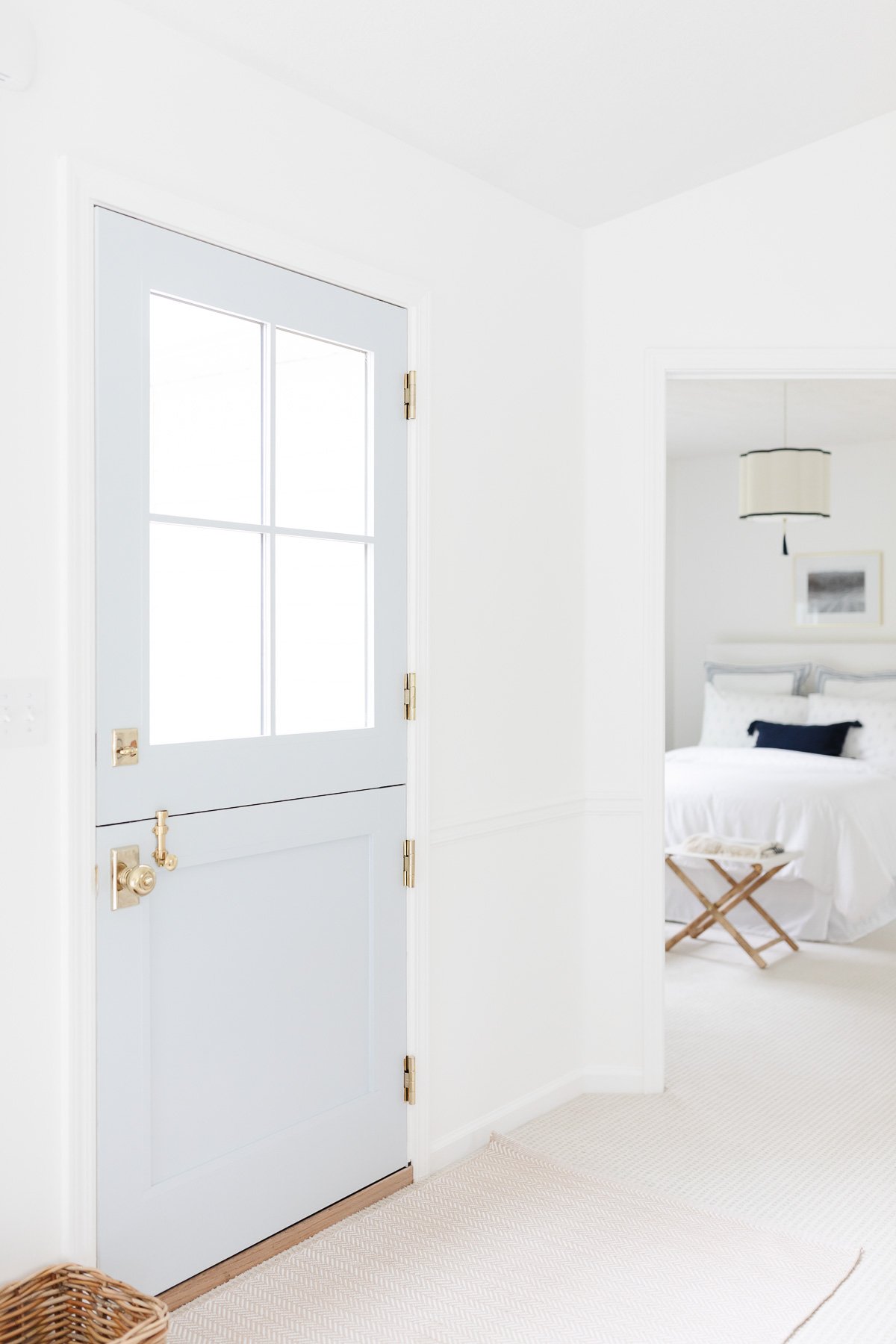 Looking for more lake house inspiration? Come see our new Quartz Countertops and Bridge Kitchen Faucet in the kitchen!
Let's keep in touch! Receive exclusive content, including never-seen-before photos, our favorite home decor DIYs and more!
Design Guides, Decor & Tips