Custom fit Bamboo Blinds elevate a space and add texture. They fit coastal traditional and transitional homes and make your space feel breezy. You can purchase and install them in just a weekend.
Lowe's Home Improvement makes custom window treatments effortless. There are so many beautiful options that you can have cut to size in store (and online!) The quality of these bamboo shades are unparalleled.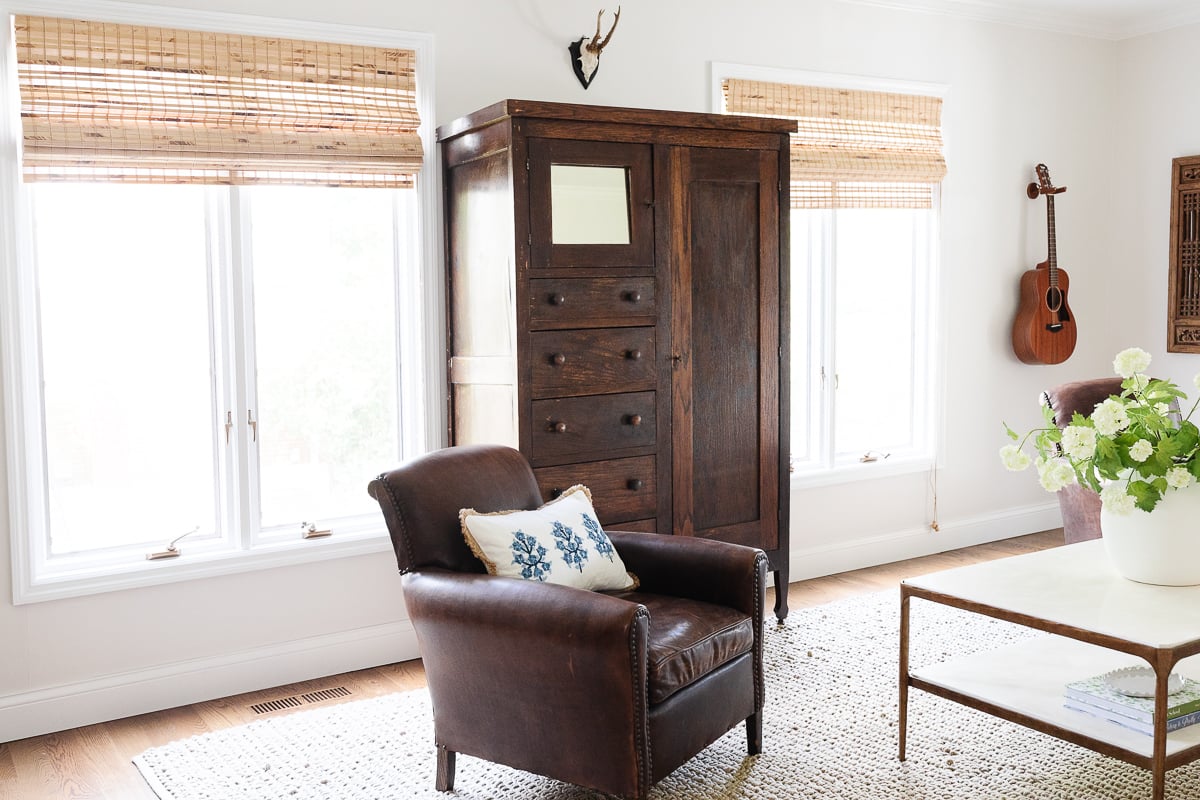 Bamboo shades can be incorporated indoor or outdoors. They block sunlight, provide privacy, and breathe a little natural texture into any space of your home.
They create a soft, neutral and textural style that blends with a wide variety of decor. Grand Millennial, Boho, Traditional, Transitional, Coastal and Farmhouse all work with this style of window shade. They are timeless, affordable and sophisticated.
You can save 40% on LEVOLOR and Bali custom blinds and shades at Lowe's through May 31.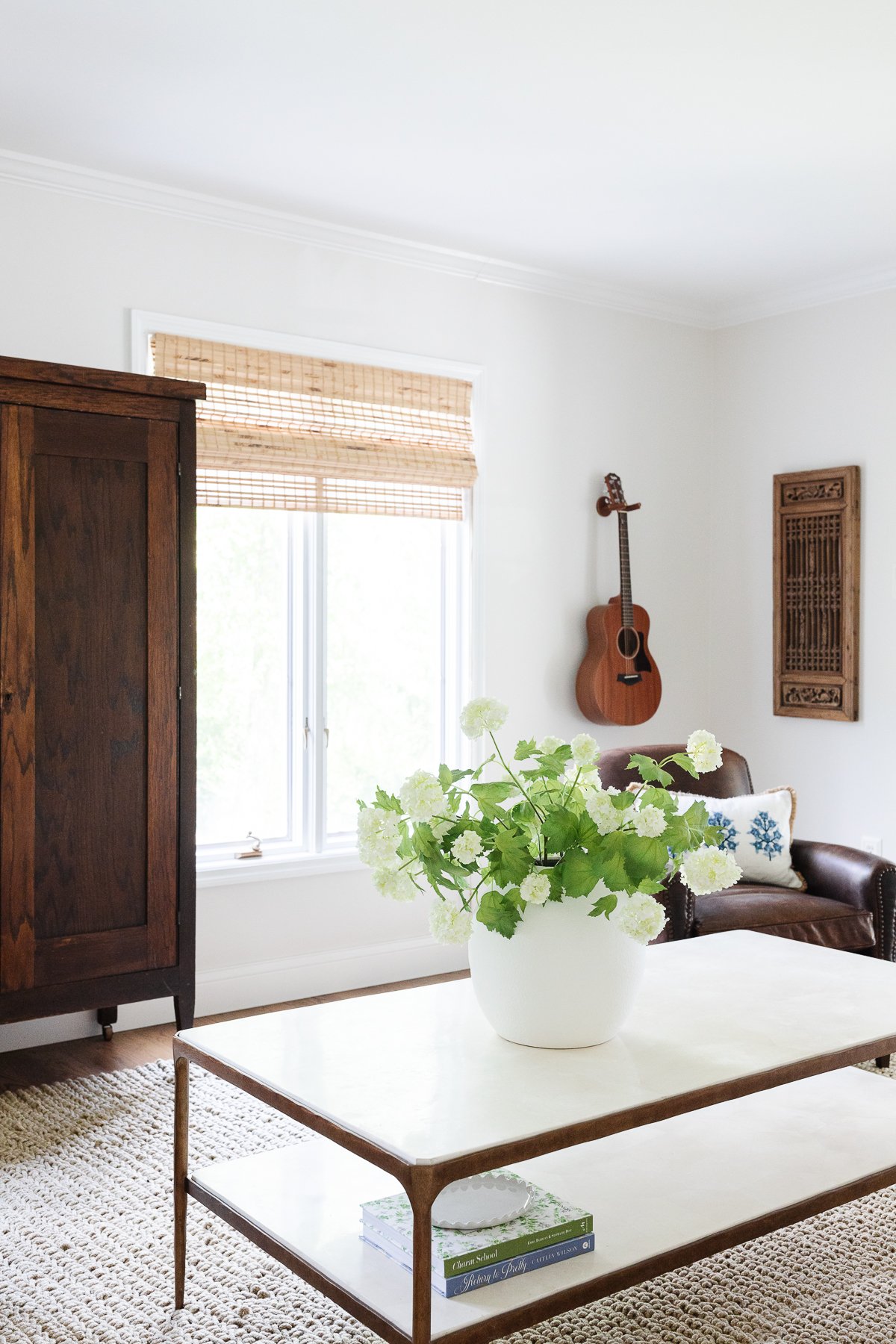 Bamboo Blinds
I love LEVOLOR blinds. It's one of the most inexpensive ways you can achieve a custom, high-end look. They're cut to custom fit your windows in store and online! quickly (and inexpensively) you can make them look custom to your home.
They trim them to the exact measurements of your window, with their exclusive machines at your local Lowe's.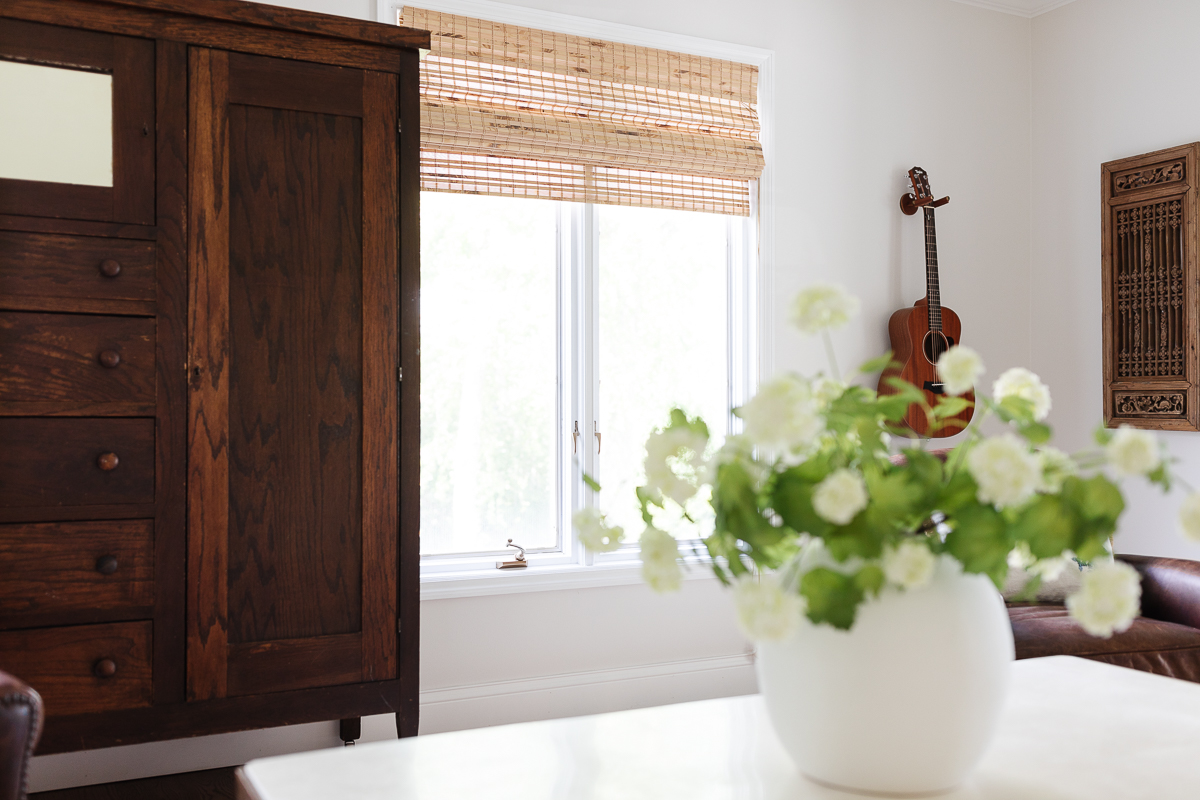 Bamboo Shades
There are two ways to shop for LEVOLOR woven wood shades: custom and in-stock sizes.
Mount them inside or outside of your window frame. The recommendation is 2.5-in of window depth for an inside mount.
Their bamboo shades are made of biodegradable natural material, which add a warm texture to your home.
Hardware is included with these blinds for easy installation you can accomplish in one afternoon!
Your purchase includes the LEVOLOR 5-year limited lifetime warranty, too.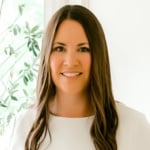 Tips
If you want lined bamboo shades for total privacy, you'll need to choose a custom option, which also means you'll need exacting measurements. Measure twice to ensure accuracy.
If your blinds are located in harder to reach spaces, consider a motorized option, available in the custom blinds department of Lowe's. Read more about Blackout Roller Shades here.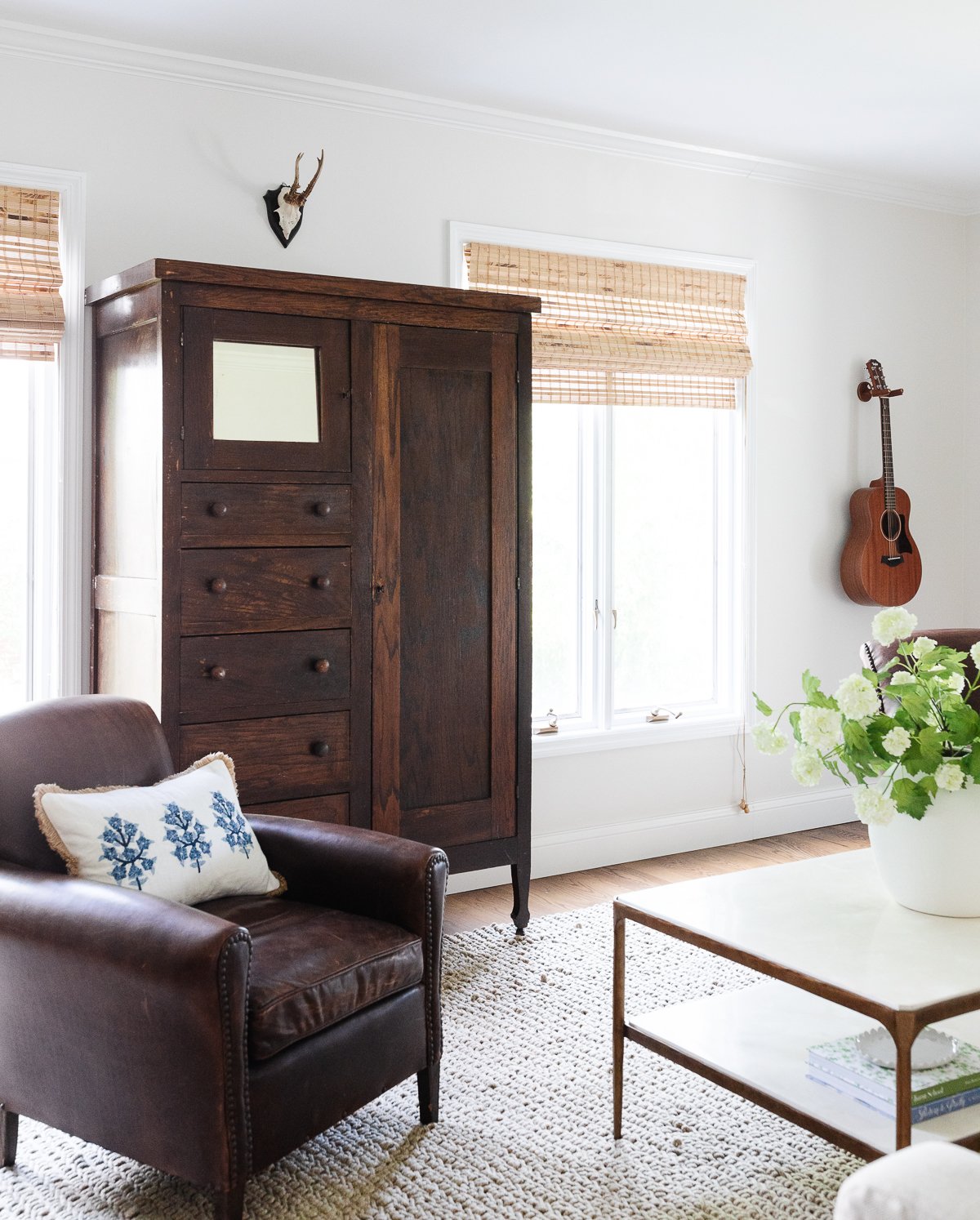 Frequently Asked Questions
What are the disadvantages of bamboo shades?
The most significant disadvantage to bamboo shades is that they are often not lined, so they do lack privacy. Considered to be light-filtering, they do offer privacy during the day, but they might not be enough for bedrooms and bathrooms, especially at night.
If you need full privacy and a room darkening finish, be sure to choose the fully lined option!
Do bamboo blinds keep heat out?
Like most window shades, bamboo shades do offer insulation, which saved you a little money on your energy bills in all seasons! Because they sit so close to the glass of your window, they block sunlight as well as hot and cold air.
Can bamboo blinds get wet?
Bamboo is moisture resistant, but you should still check with each manufacturer's suggestion for location ratings.
Are bamboo blinds see through at night?
While bamboo blinds do give privacy during daytime hours, they feel a little less private at night. If you're concerned about privacy, choose a bamboo shade with a full blackout lining.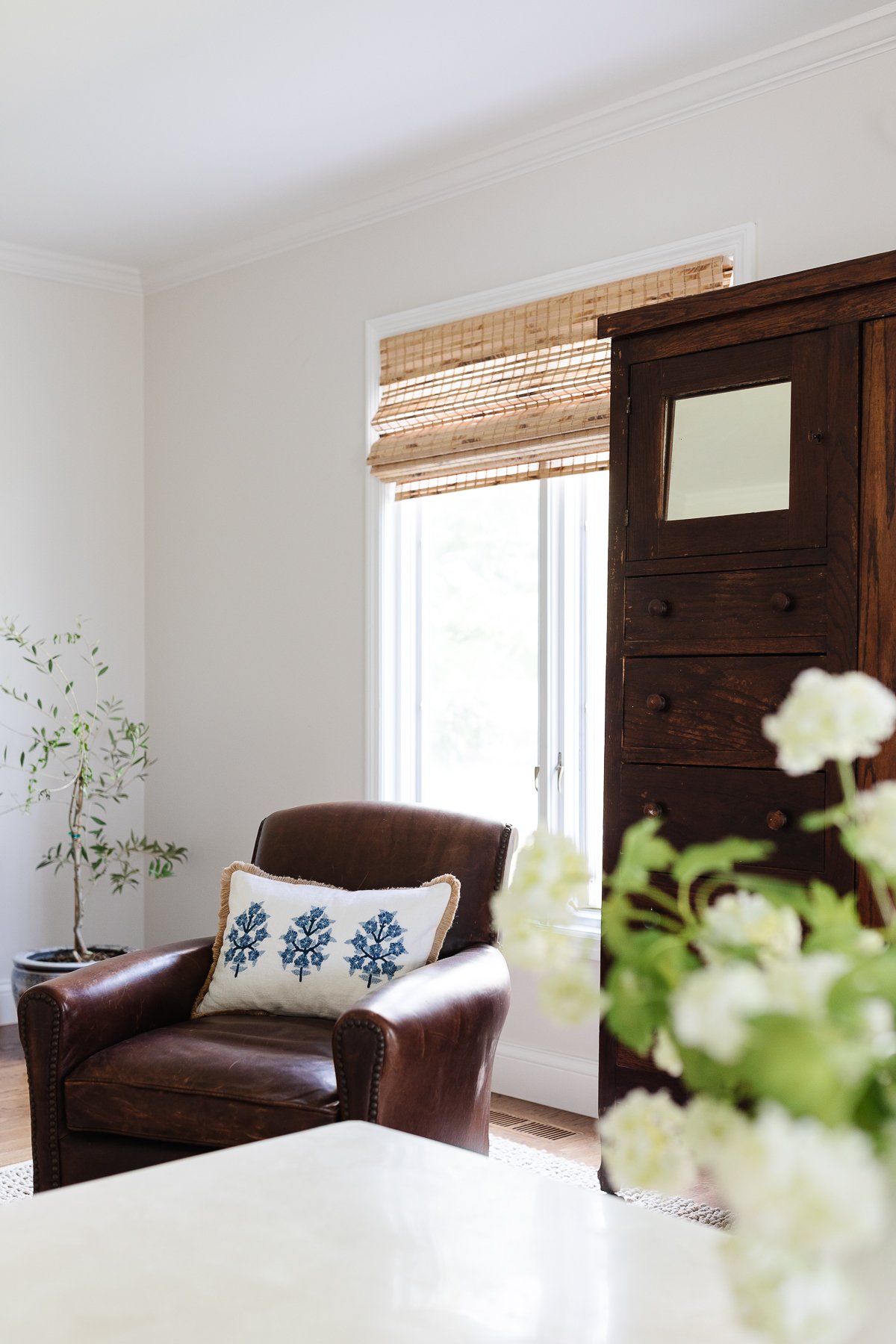 Shop the Post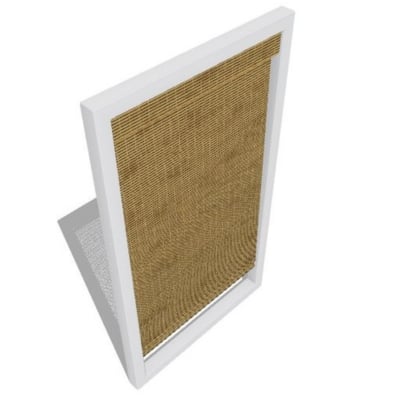 LEVOLOR Bamboo Shades
As seen in our family room in the Tatami shade.
The LEVOLOR bamboo blinds are my favorite, thanks to their easy in-store customizations and cord free style.
However, Lowe's offers several styles of bamboo shades at a variety of price point. Choose what works for you, your budget and your home!
Radiance Bamboo Shade
Loving this light and bright color, and it's so affordable, too.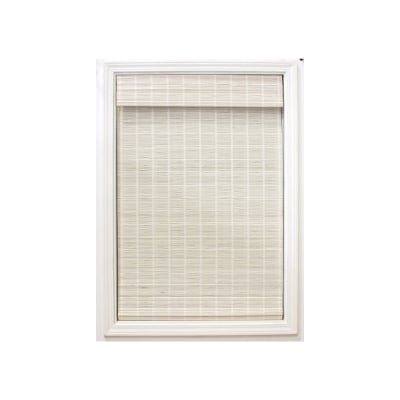 Custom Shades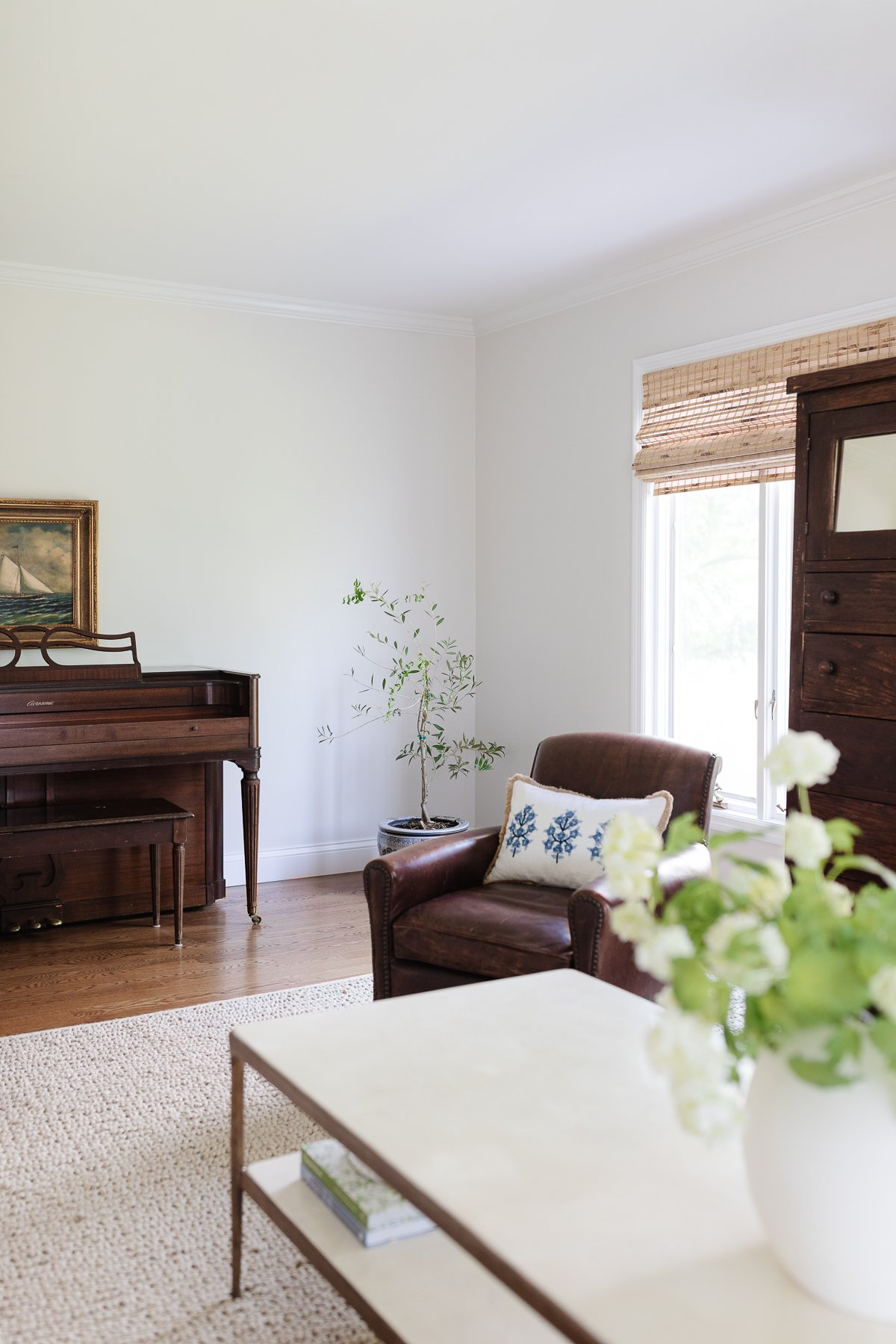 Design Guides, Decor & Tips