Block print wallpaper is the prettiest way to bring an organic yet modern statement into your home. It's charming, worldly, and simple enough to grace any wall.
We've gathered the prettiest options and made your shopping easy! Adding a block print to your walls is the perfect way to personalize your home.
With an incredible array of styles, colors and price points, there's a blockprint wallpaper for everyone.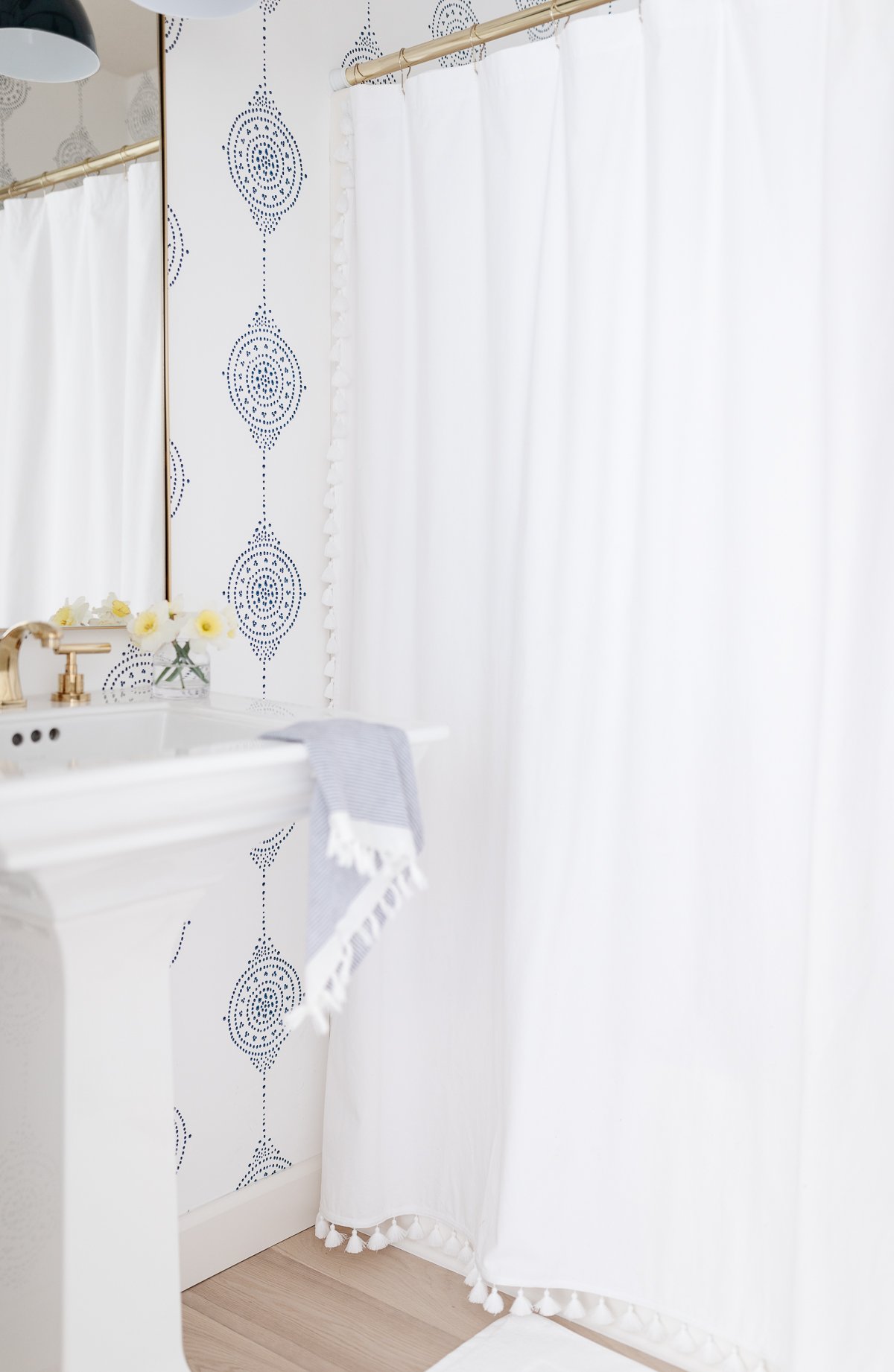 Recently we brought you a complete guide to Serena and Lily wallpaper, as well as Amazon wallpaper options!
Can you tell I'm on a wallpaper kick? We added the sweetest pastel powder room wallpaper this year, and we're wallpapering our primary bath at the lake, too. I can't wait to share!
I've shared my love for block print decor with you before. It's been a longtime favorite of mine. I love that it is often a quiet pattern, not too busy but still oh-so-interesting.
Block print feels organic, natural, and a little global, too. It's soft, often made in more muted and natural colors – though it can be bold as well!
I just love these pretty wallpapers and I hope you do too!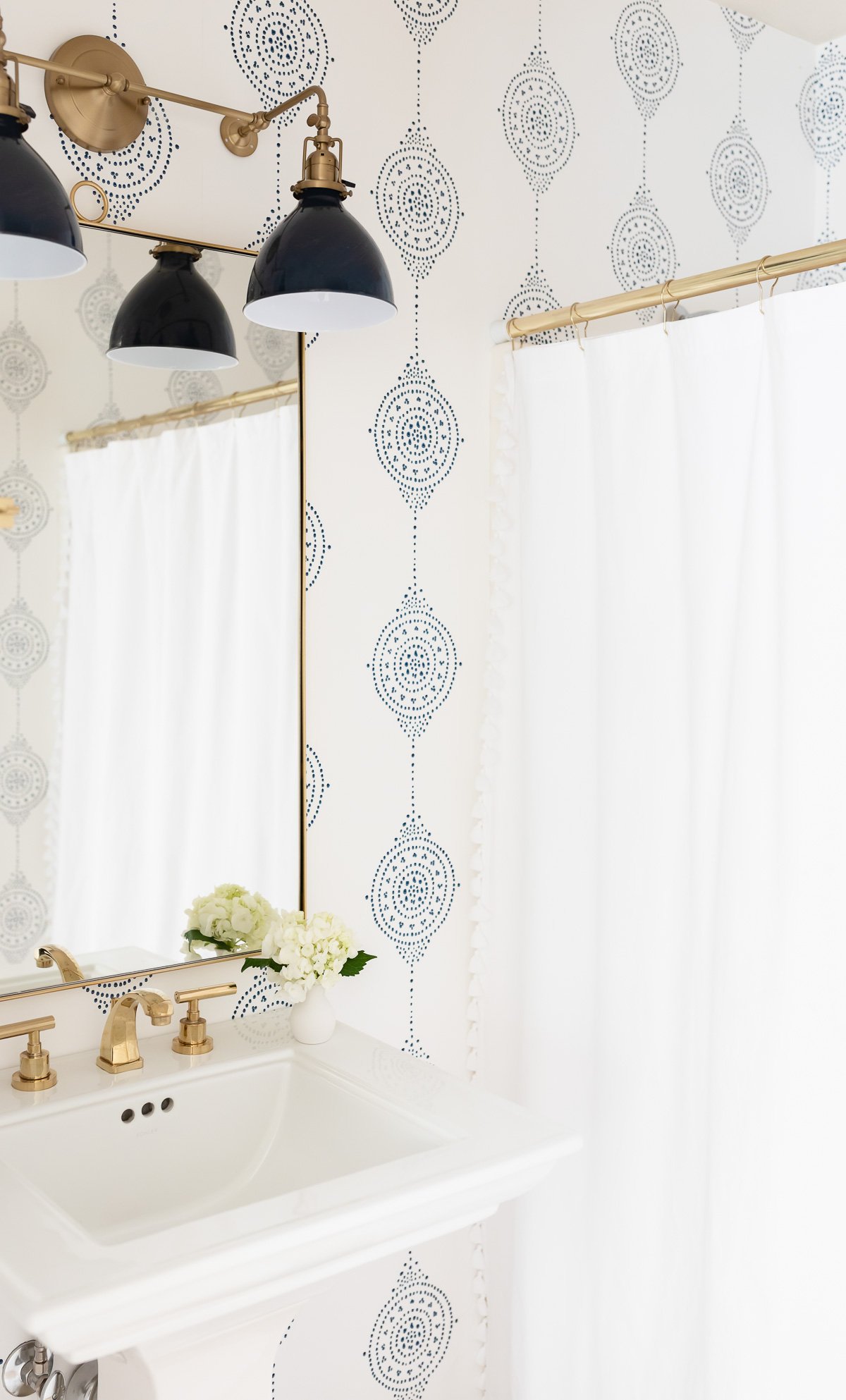 What is Block Print Wallpaper?
Block printing is an ancient technique, and it is a time-honored tradition that is still used today. It's special to have this style of artwork in your home, and I think it's important to understand the history.
Block print is also called relief printing. It's an ancient technique where an artisan carved a material (a block of wood, etc) into a design, and then printed an impression of that carved surface with ink. Textiles and papers have been commonly blocked printed for centuries.
This style of art is believed to have originated in East Asia. The patterns are carved into wood blocks and then pressed and printed onto objects (like wallpaper), creating the perfectly imperfect look that we love.
In order to print each individual color, a separate block is required.
Is your block print wallpaper hand blocked? While some high-end wallpaper is hand-blocked and handmade, you'll often find that the more affordable options are machine made, which replicates the look of block printing.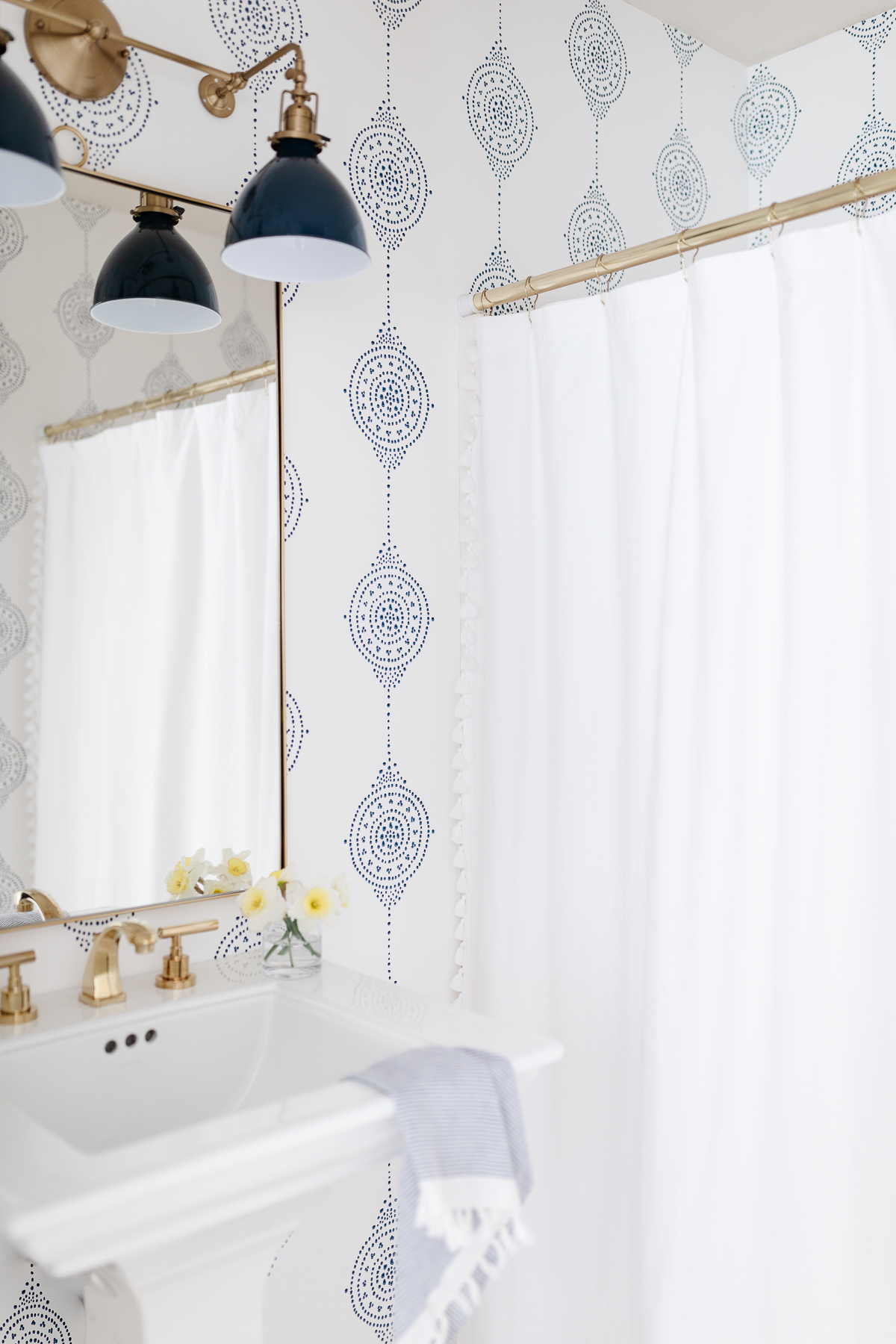 Why is block print expensive?
Block printing a labor intensive method of artisan printing. While the technique is simple, the method is only achieved with many hours of work.
What type of wallpaper is best?
That depends on both your budget and the space in your home where you'd like to use it. For a full bathroom, vinyl wallpaper is often best, as it's water resistant.
If your budget allows, hand-printed wallpaper that requires pasting is often the most beautiful and elegant when hung professionally.
Sources