I am so excited to share a little of our lake cottage with you today! We have spent so much time enjoying it, that I have found little time to photograph it. We wake to enjoy a golf cart ride around the cove to watch the lily pads at the pond nearby wake, swim off the dock and take the occasional boat ride before meeting neighbors at the cliff to watch the sunset followed by a little star gazing on the deck. This weekend, we took advantage of the "second Saturday" by putting together our patio furniture. Until now, we've been picnicking on the dock, the deck and sometimes indoors.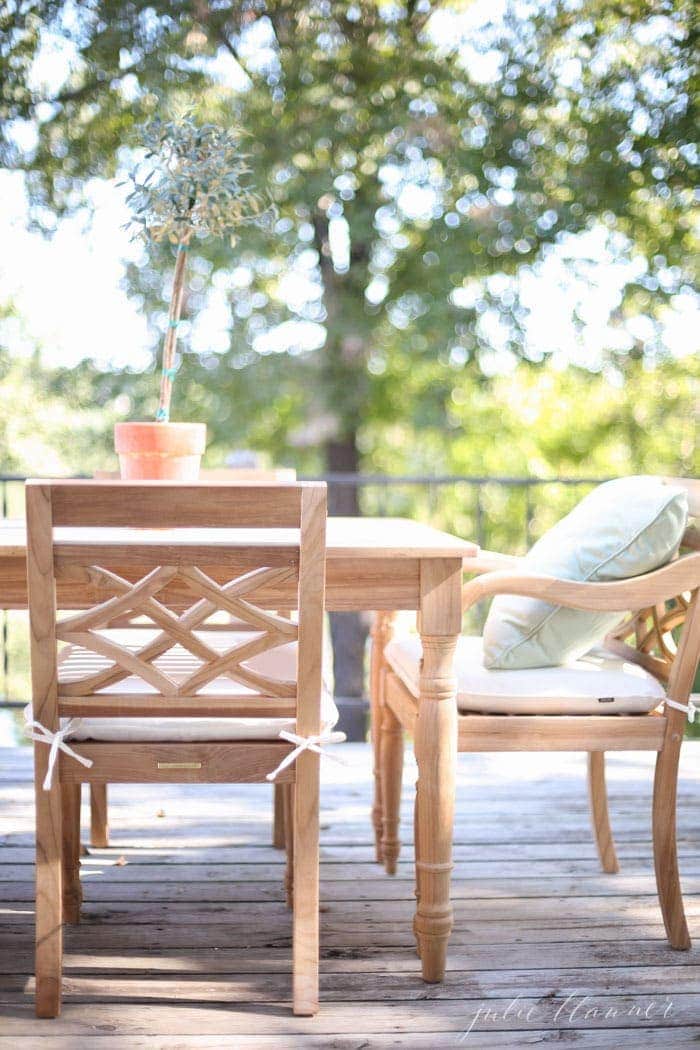 I've had my heart set on this beautiful patio furniture for a few years now because I love it's timeless design. As soon as we found #calmwatercottage, I ordered two beautiful chaise lounges and they exceeded my expectations. The teak is soft both in color and texture and the detail is stunning. I couldn't stop thinking about adding the dining set and wingback chairs, and well, here we are, and I'm one happy girl! We're now dining al fresco, taking in the beautiful lake views and fresh country air. Ready to admire with me?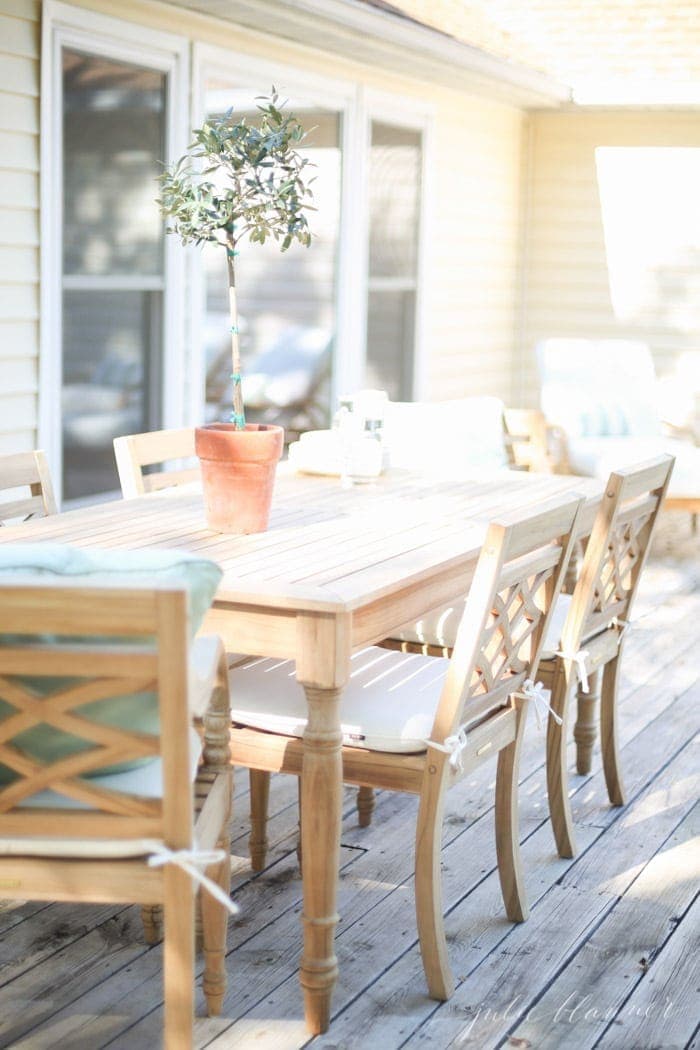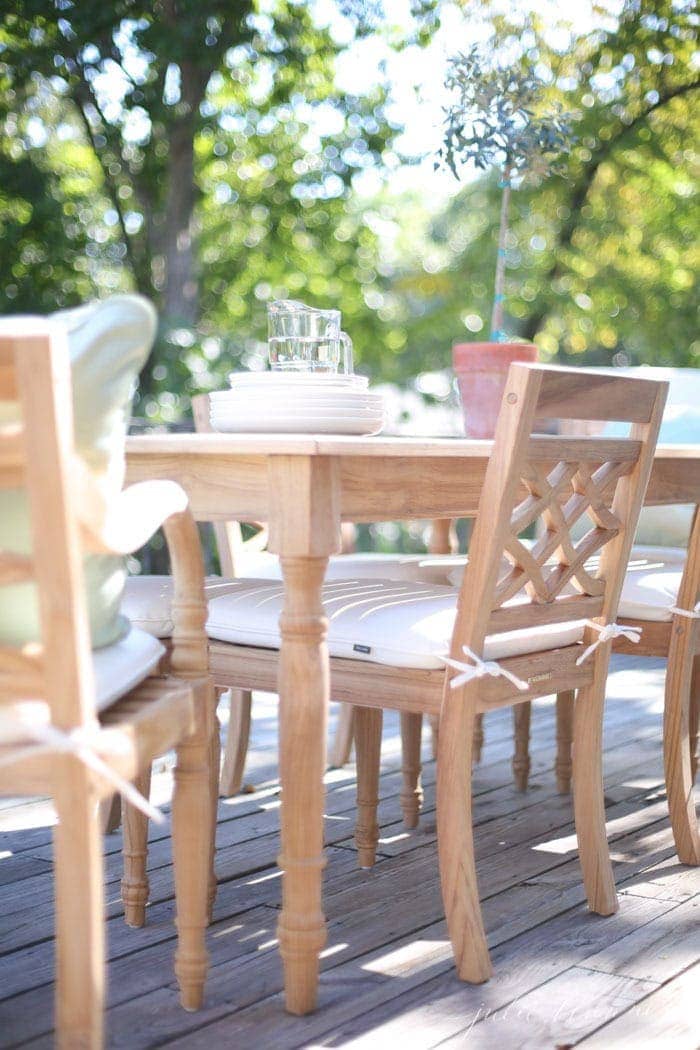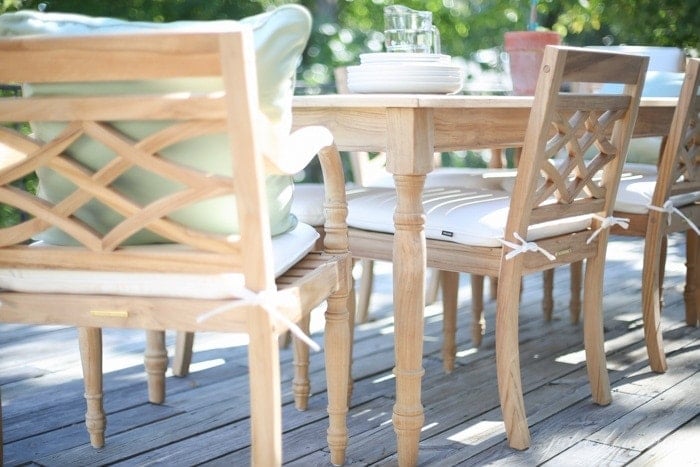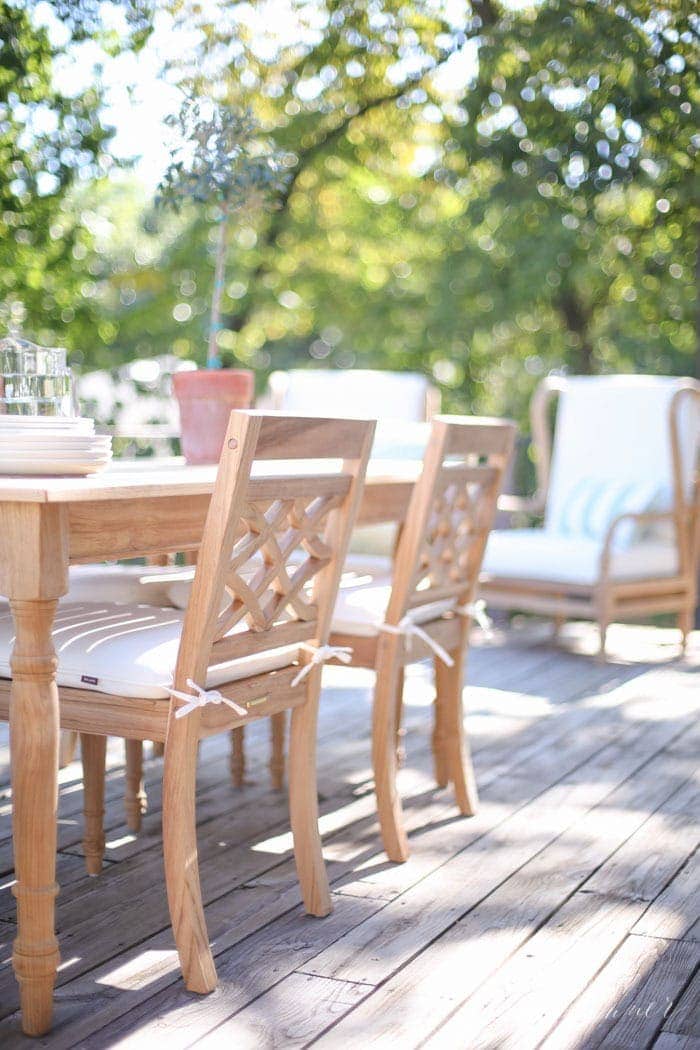 I positioned the dining set just outside of our kitchen for convenience and added two wingback chairs which are positioned for wooded views.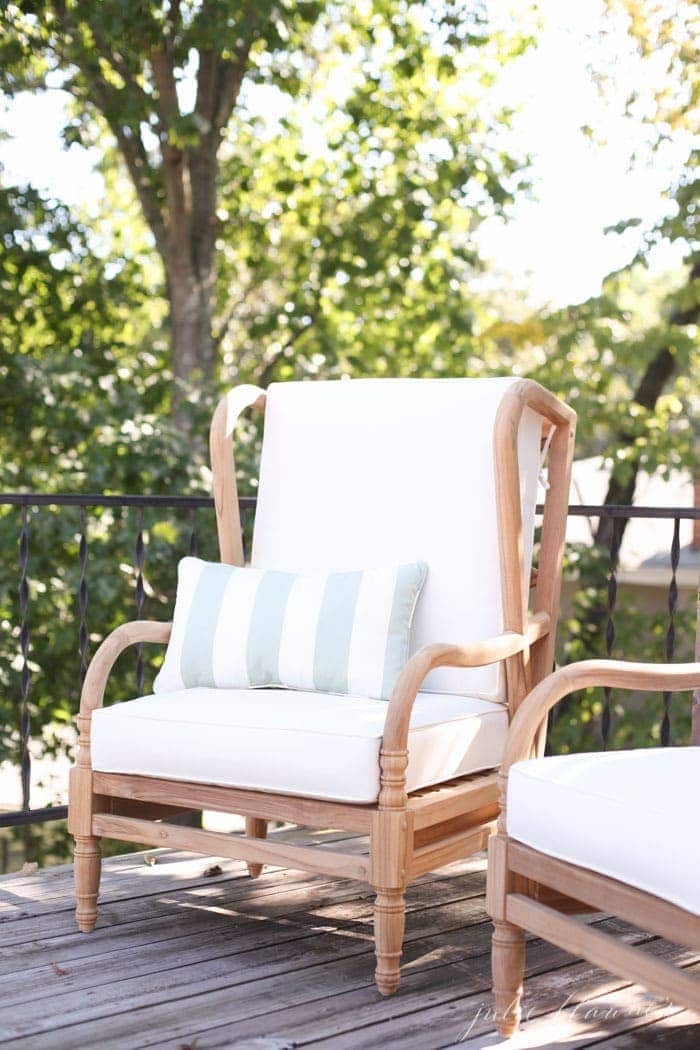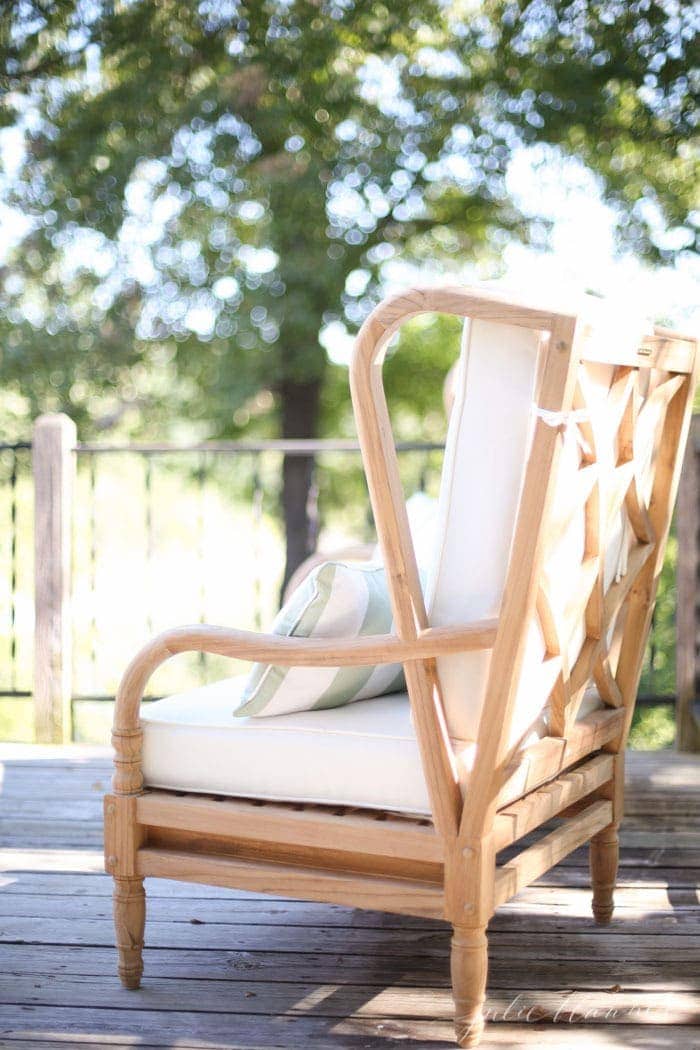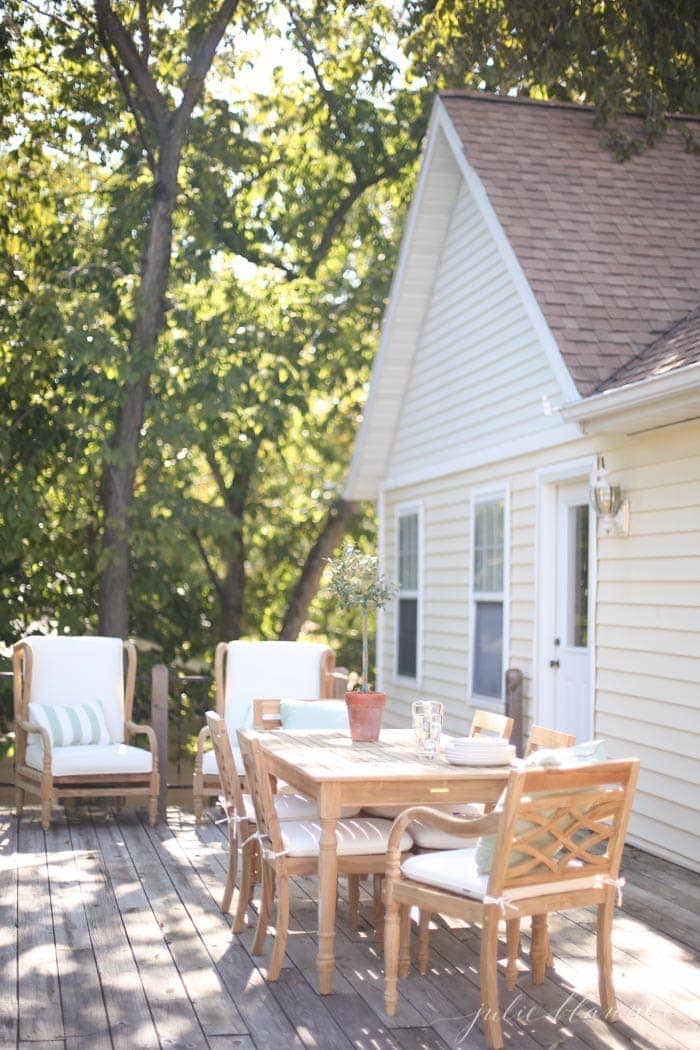 Our deck extends from the living room, kitchen and garage, so I placed the chaise lounges just to the side of the living room window facing the lake so that they don't obstruct the lake view from indoors, but still allow for beautiful views outside. One of the reasons I love this furniture so much is that the back is even more breathtaking than the front, so the little glimpse you do see from inside is beautiful.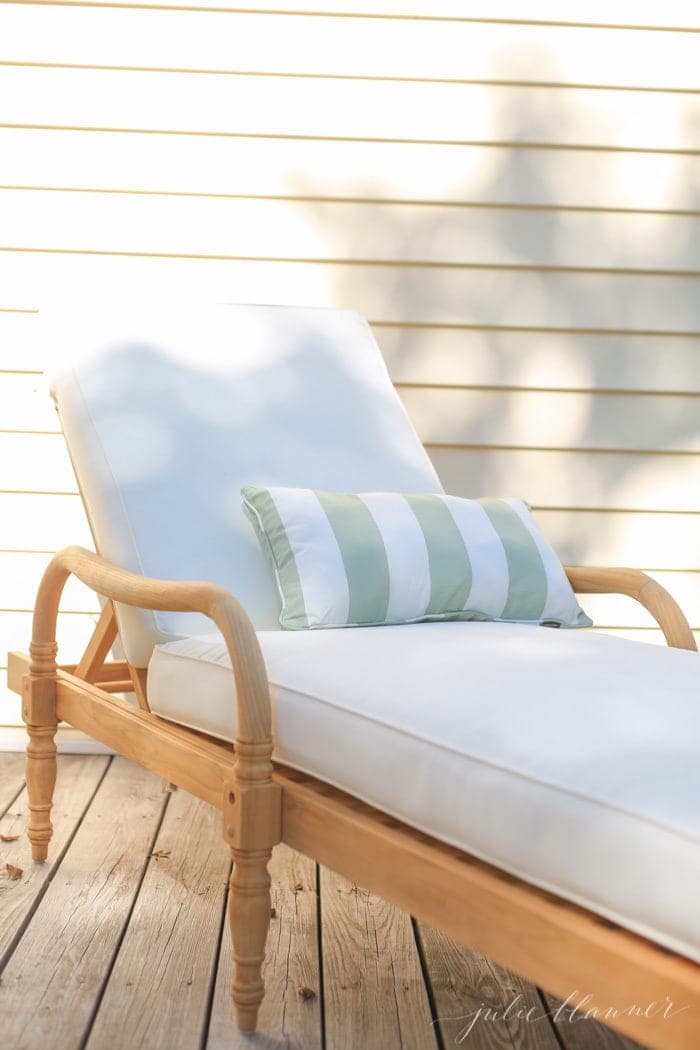 As you can see, the leaves are already beginning to fall. I think we're in for a beautiful surprise this fall! I look forward to seeing you tomorrow for my first fall table setting of the year, right here at Calm Water Cottage and later this week for a peek into the master bedroom as well!