Rattan is having such a big moment in interior design right now! Learn all about rattan mirrors, including what styles they work with and where to buy them.
A rattan mirror does more than just reflect light into a room – it adds depth, texture and interest to your home.
Rattan is a material that has been used in furniture and home design for centuries! Learn more about why you might want to add a gorgeous rattan mirror to your home.
No matter the style of your home, rattan mirrors can add so much to a room! Whether your style leans towards cottage, traditional, farmhouse or even midcentury or boho, there is a rattan mirror out there to fit your style.
I love wicker and rattan, and have used it frequently throughout both of our homes. We've chatted about rattan beds, rattan bar stools, rattan bar carts and wicker sofas, and now today we are focusing on the easiest, most affordable way to add this texture: mirrors!
Because this style meshes so beautifully with patio furniture, it's fun to use a mirror in your gardens and outdoor living spaces as well! In fact, we used a beautiful round rattan mirror in our patio makeover with Serena and Lily Outdoor Furniture.
This is a style that Serena and Lily does beautifully! Of course, I love a mix of high and low design, so don't skip this popular Serena and Lily dupes post. It's full of inspiration for the look for less.
Use the drop down Table of Contents menu to navigate this post with ease, and don't forget to pin and save for later!
Rattan Mirrors
Let's chat a little about rattan mirrors! I'm going to give you my best tips and tricks for where to use them and a little about the history of this material.
Rattan speaks to a tropical, relaxed and textural style of design. We wanted vacation vibes right in our own home, so we decorated it in a Coastal Modern style.

A rattan mirror can work with almost any design style, though.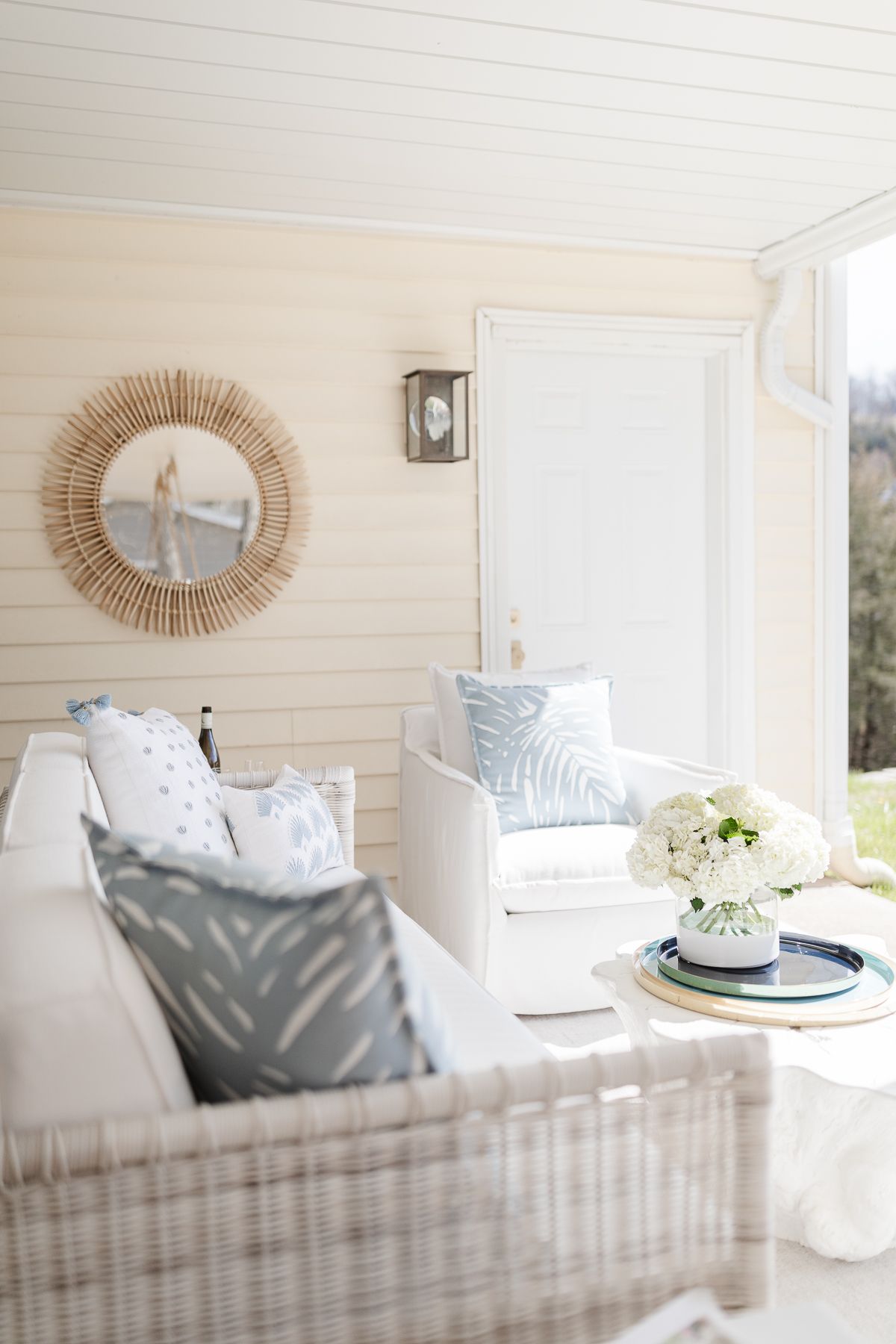 What is Rattan?
Rattan is a category of materials that includes a wide variety of solid timber vines. Generally these vines are grown in tropical, heavily forested areas like Southeast Asia and Indonesia.
Rattan and bamboo are not the same, although they do have similarities. Bamboo is a hollow material (a hole runs through the center), while rattan is solid.
Rattan is very flexible, but is also considered one of the world's strongest wood materials. hence the history of being shaped into furniture and accessories for home and living.
If you're wondering if your furniture is rattan or bamboo, just look for bent legs or curves. If your furniture bends at the edges, it's rattan.
Where to Use a Rattan Mirror
This beautiful texture can work anywhere in your home! Consider the following areas for this fun and textural design piece: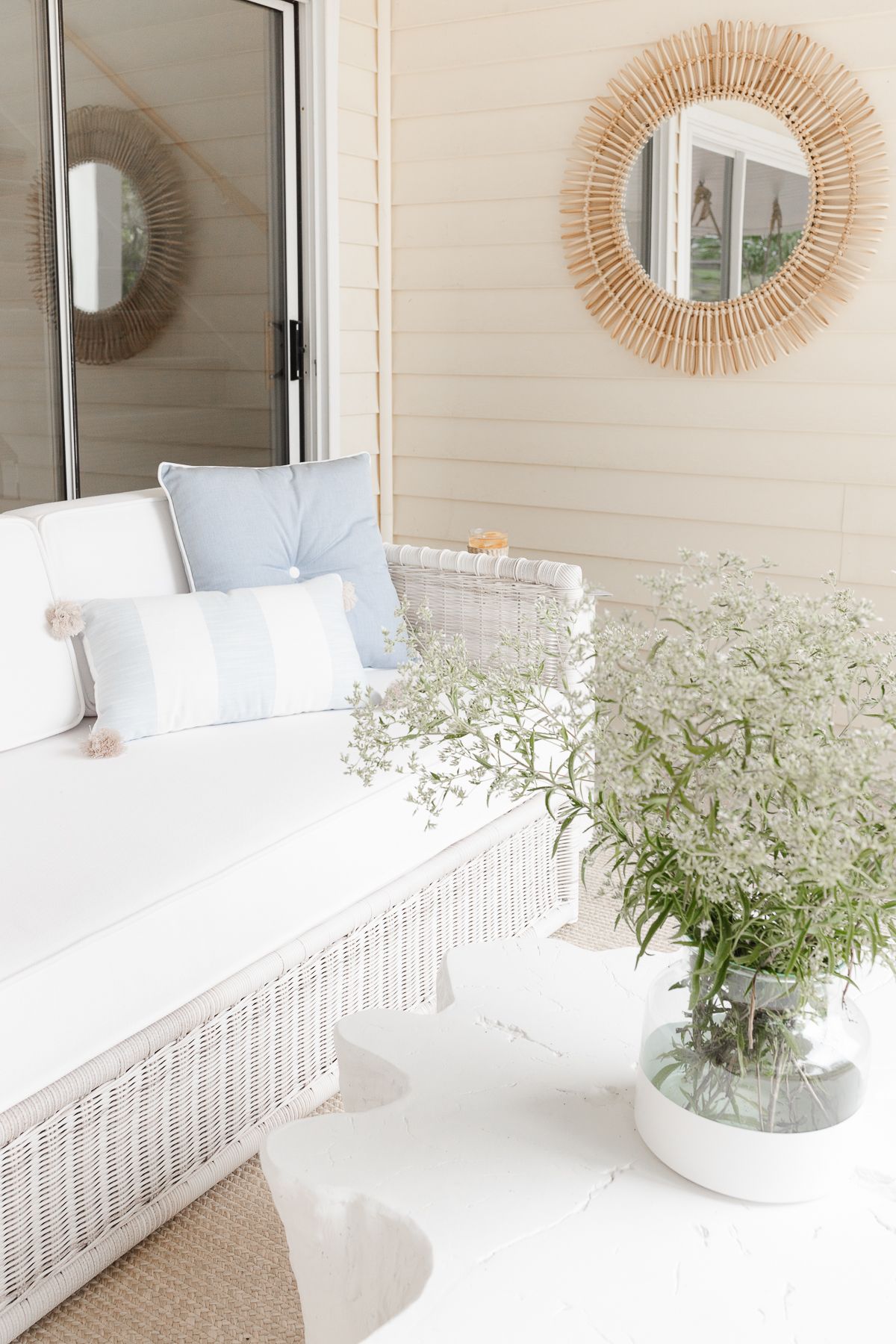 Styles They Work With
In fact, they can fit into a wide variety of interior design styles – even when they're a little unexpected. That's what makes them so much fun!
Boho
Cottage
Southern
Colonial
Modern
Traditional
Coastal
Transitional (Rattan is a signature of transitional interior designer Shea McGee – check out our Studio McGee at Target round-up!)
Frequently Asked Questions
What is difference between wicker and rattan?
Rattan is a material. Wicker is a style of weaving, and it can include rattan as a material. Wicker is often woven from rattan and many other natural and synthetic materials, which is why the two terms are often used interchangeably.
When did rattan furniture start?
In America, rattan furniture became popular during the Victorian era, beginning in the 1840s. However, the history of rattan and wicker weaving for baskets and furniture goes back centuries, deep into Asian and Egyptian history.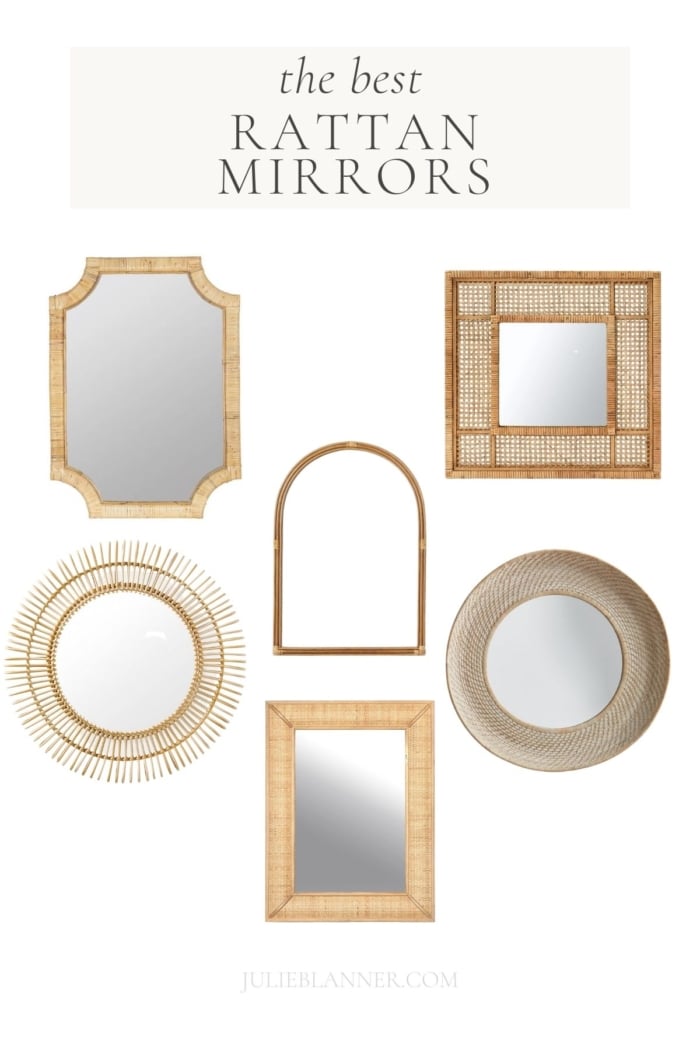 Rattan Mirror Sources
Starburst and Round Rattan Mirrors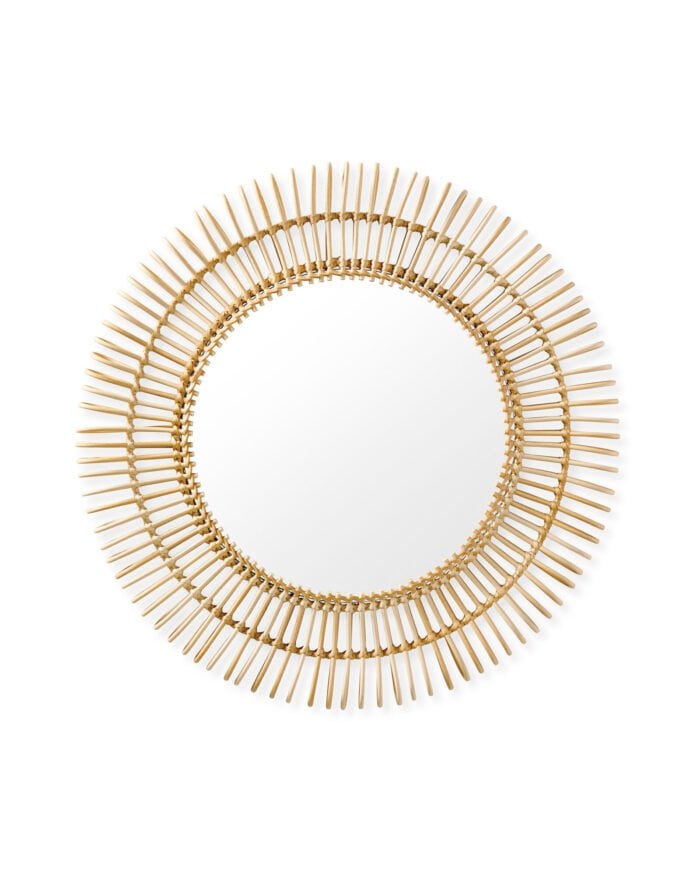 36"DIAM, $498 (as shown throughout this post)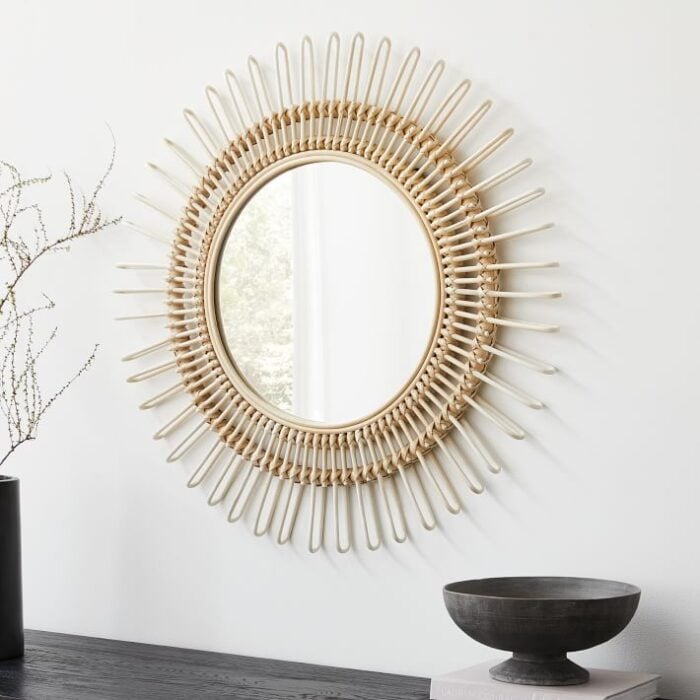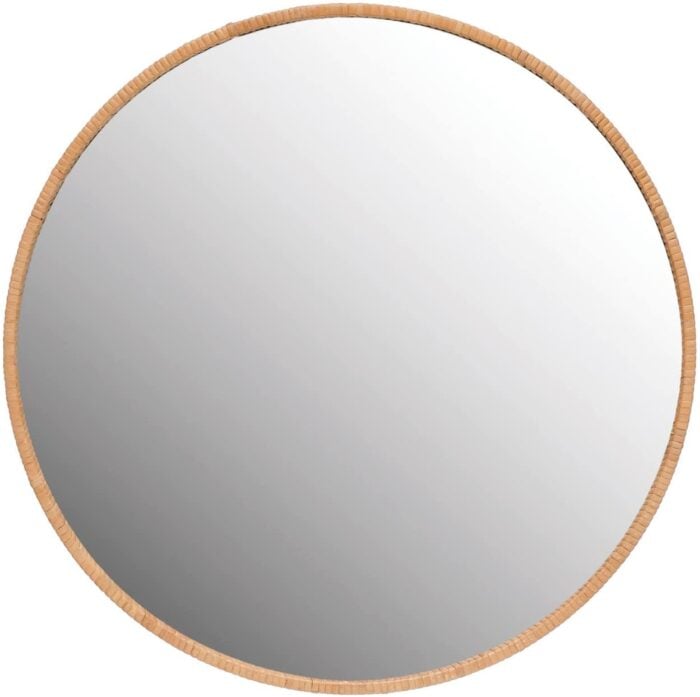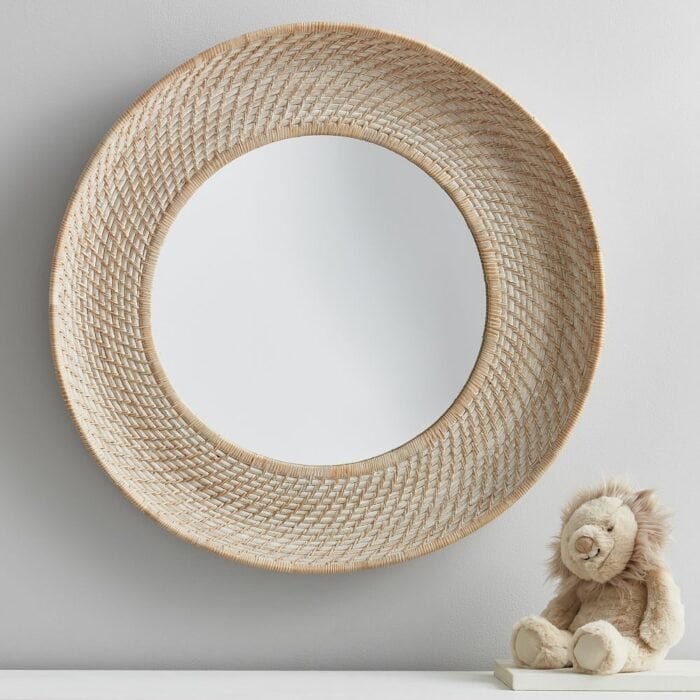 Arched and Oval Rattan Mirrors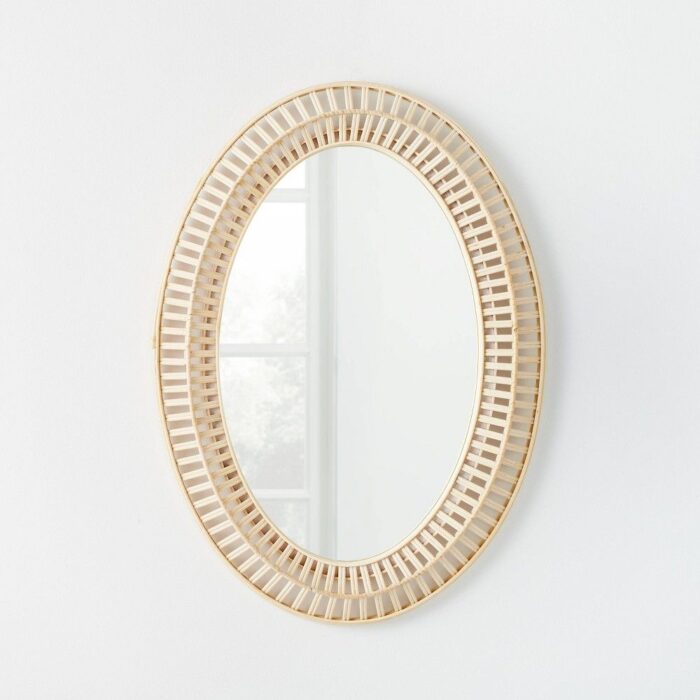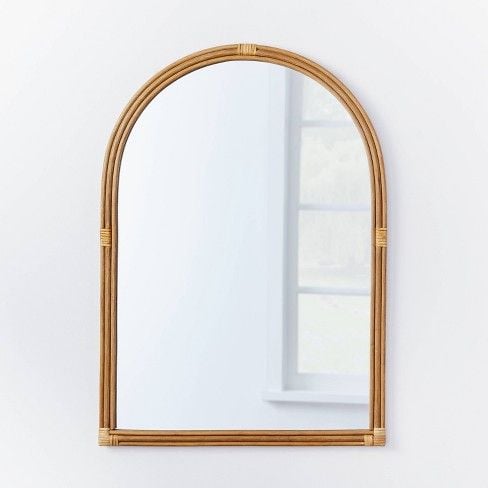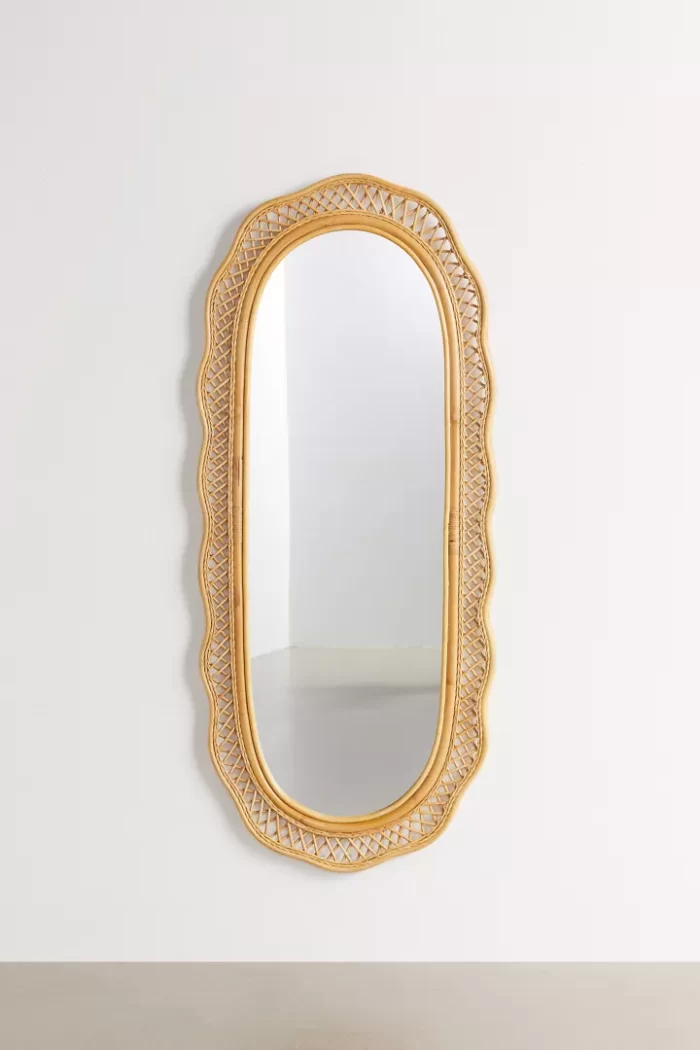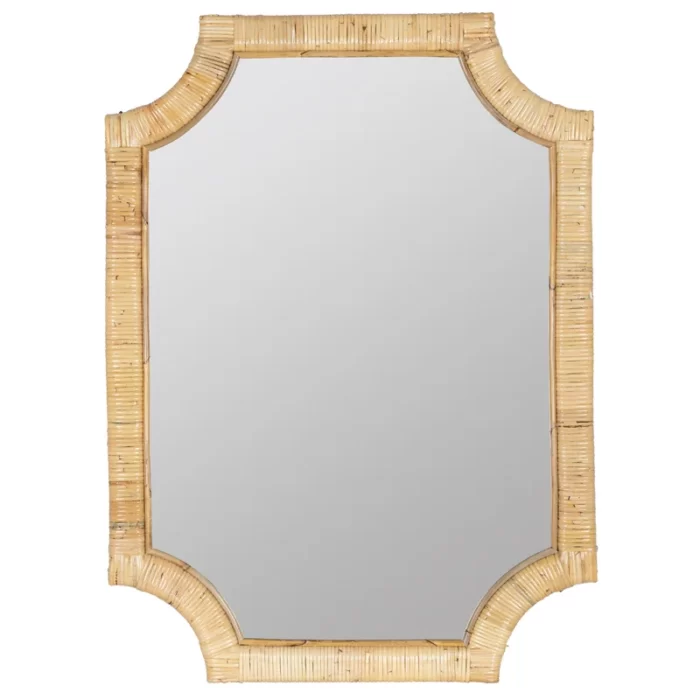 Square and Rectangular Rattan Mirrors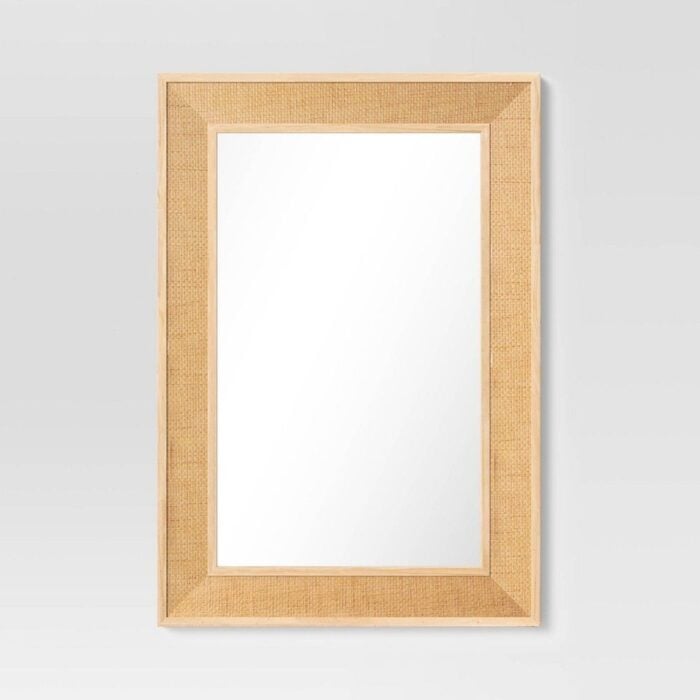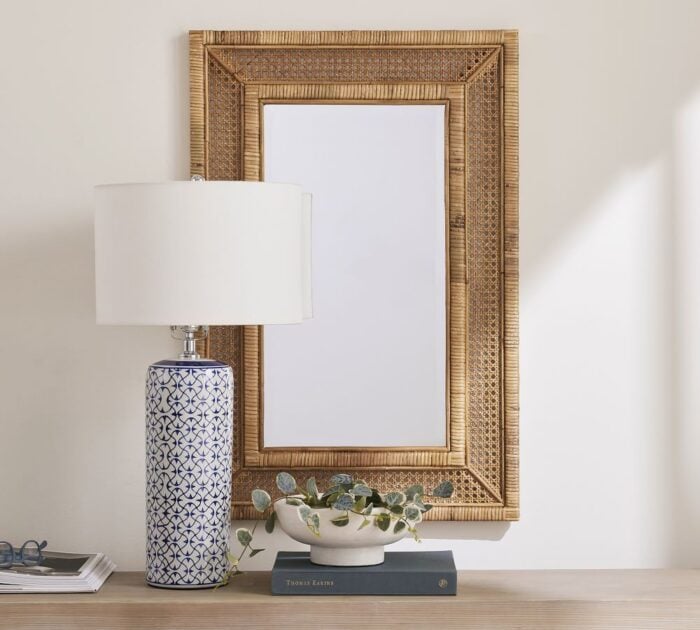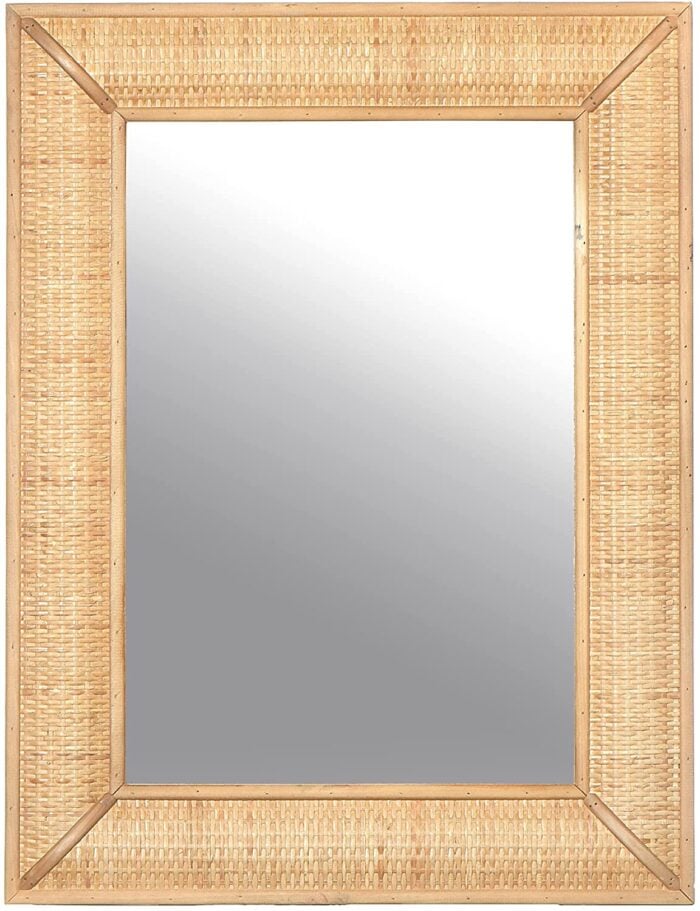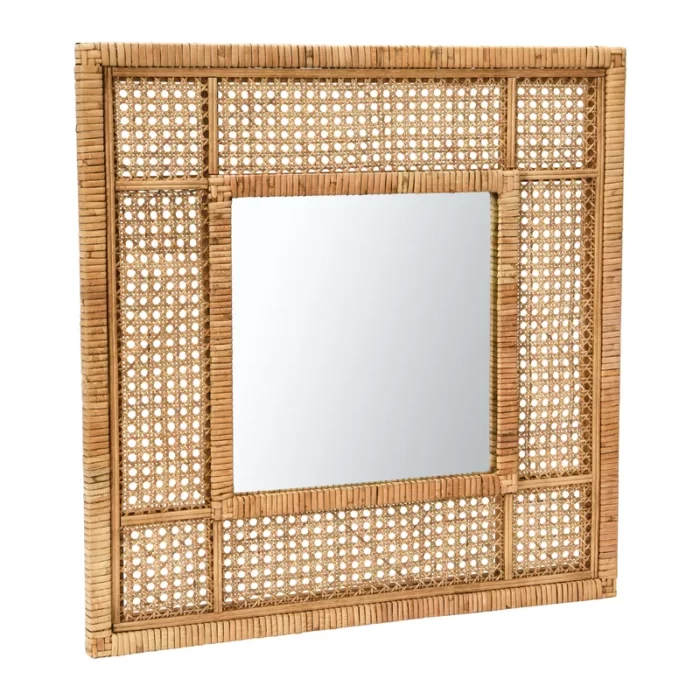 What do you think? I'd love to hear from you, especially if you plan to add one of these beauties to your home!