If you're shopping for rattan bar stools, you're in the right spot! Learn all about them and find sources for beautiful rattan stools (and rattan counter stools) at every price point!
We'll even narrow down the field with a curated collection of beautiful kitchen island stools. Your shopping just got so much easier!
Choosing the right bar stool is about more than style! You'll need to consider height, functionality for cleaning, comfort, and space.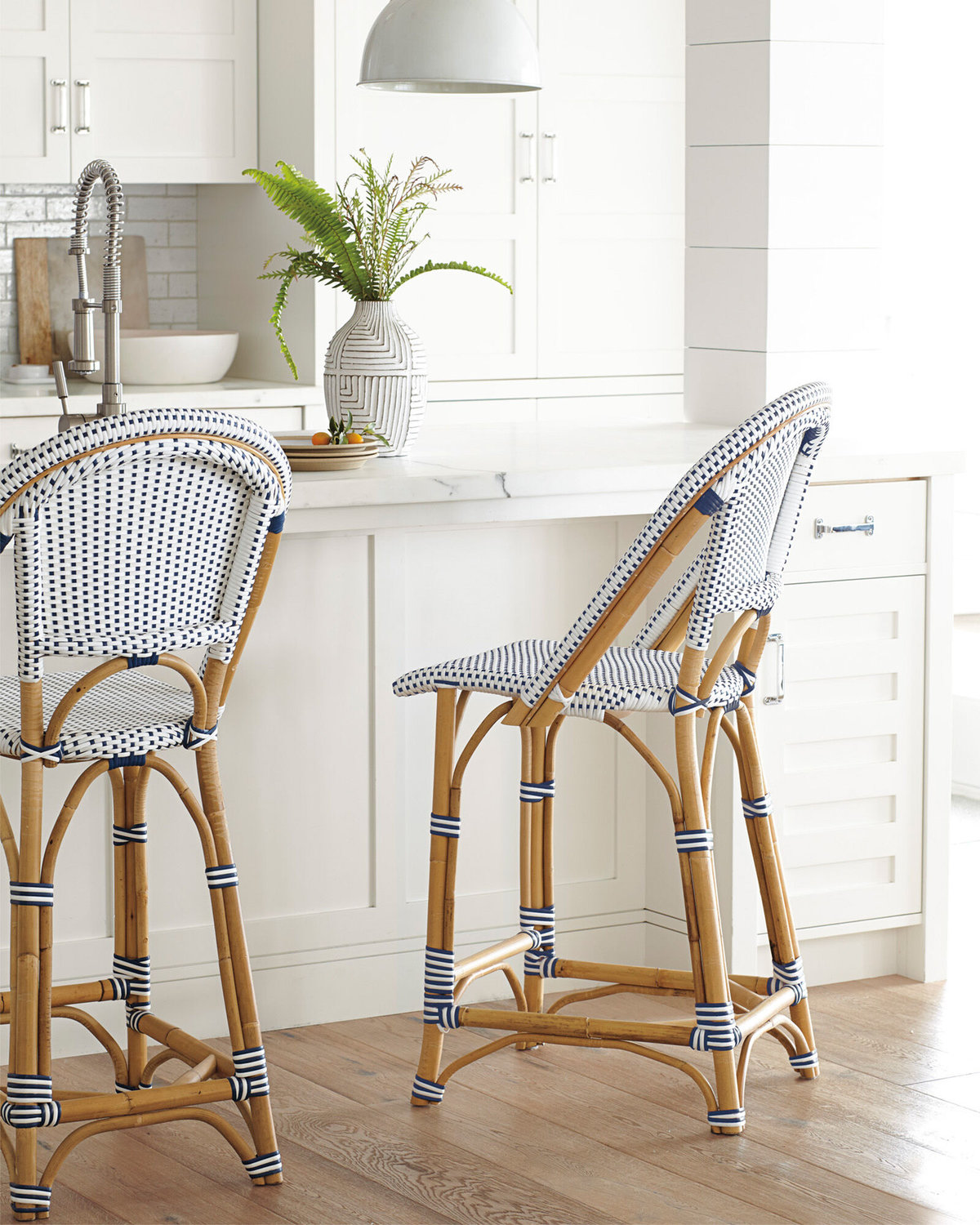 By now, I'm sure you know about my love for a Coastal Modern style. I love the cool, calm and collected look of our Modern Coastal Living Room at our Modern Lake House.
We've been slowly renovating the kitchen at the lake, step by step. We added Quartz countertops and new White Oak Flooring. It's a space that has evolved over time and I love the progress we've made!
While I love the layout of our little kitchen and the Eat in Kitchen space, one of the things I do miss is our kitchen island seating that we have in our primary home. Why? I think it's just because I love the look of rattan bar stools so much!
Luckily, even though we don't need them in our kitchen – I'm bringing all the information to you with this simple guide! Learn a little about rattan bar stools and find sources for the prettiest options at every price point.
Use the drop down Table of Contents menu to navigate this post, and don't forget to pin and save for later!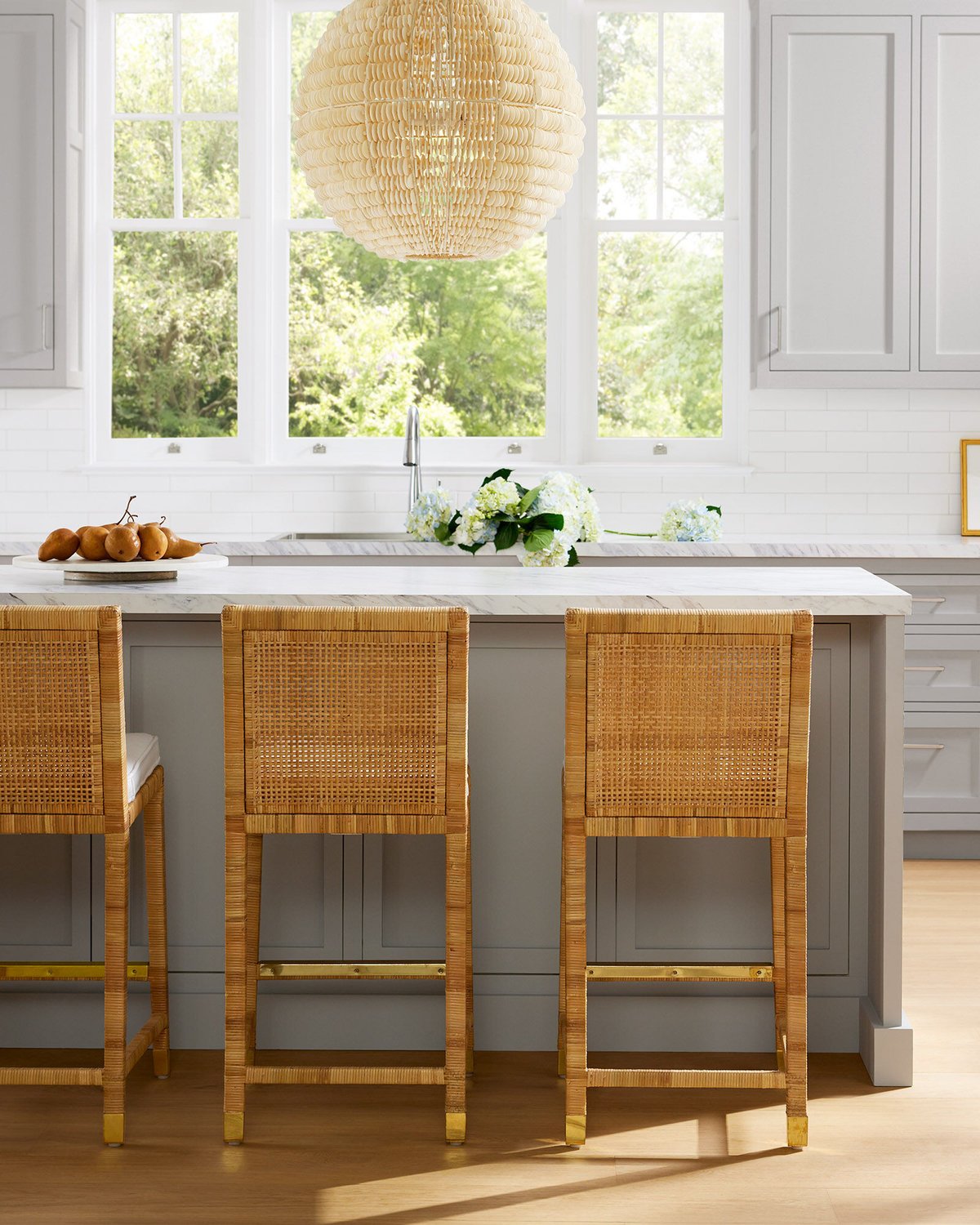 Rattan Bar Stools
As you know, we are big fans of rattan. We've written about our rattan bed, wicker sofa, rattan bar carts, rattan mirrors and so much more.
Why rattan? What's the appeal? Personally, I think it's the texture and warmth that it can bring to a space. It's neutral, but feels interesting and special – and it especially captures the coastal vibes that so many of us love in our interiors!
Rattan has been used in interiors for centuries. This material is made from a wide variety of solid timber vines, grown in tropical forests in areas like Southeast Asia and Indonesia.
Many (but not all) rattan bar stools can be used outside, too – they are for more than just your kitchen! They are such a great way to bring island vibes into your decorating, both indoors and out.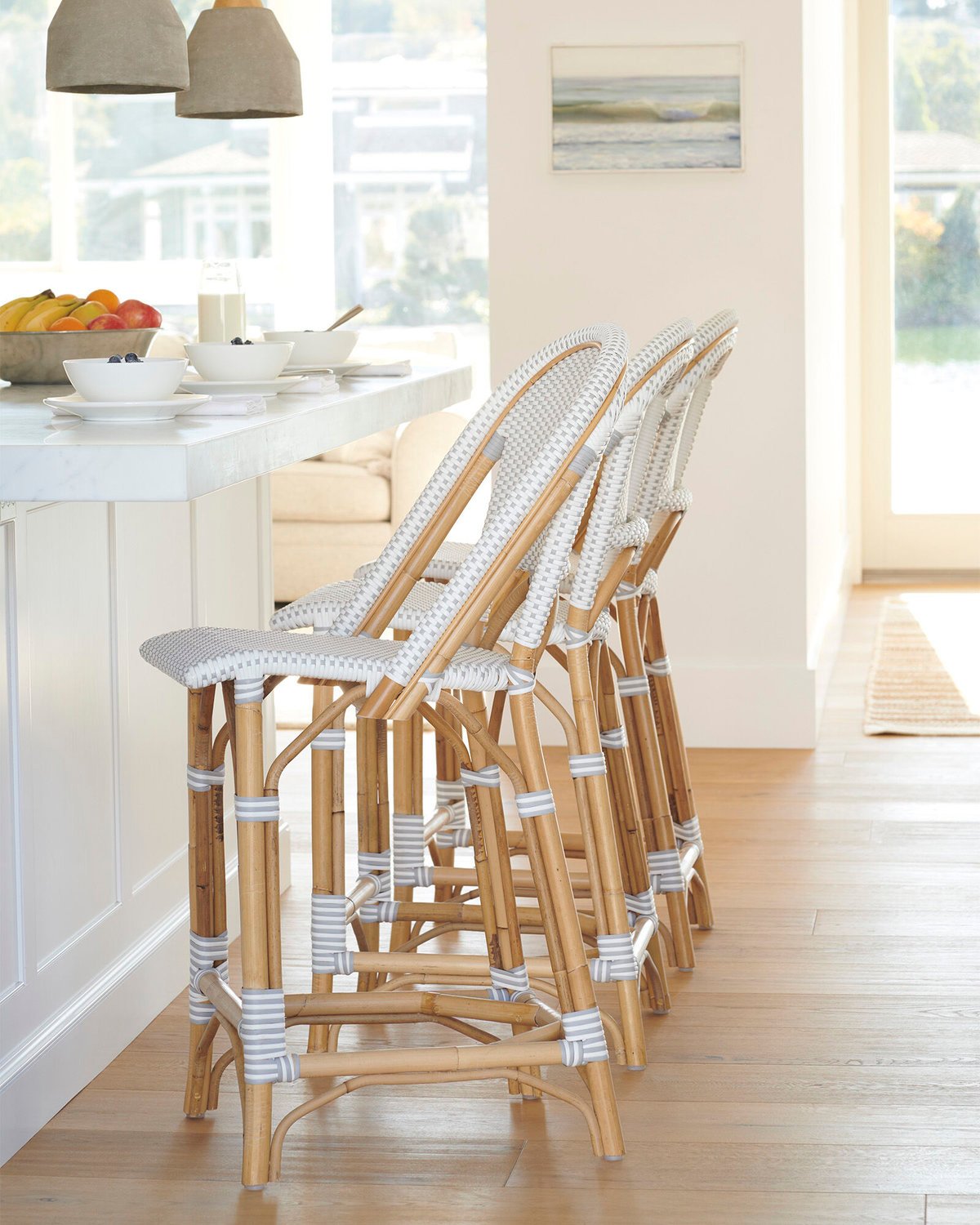 Tips
Do you want a a rattan bar stool with a back, or backless? While a back adds comfort, it takes up more space visually.
Wondering about sizes? Don't miss our complete guide to Bar Stools for Kitchen Islands – you'll learn the difference between bar stools and counter stools, how much space to allow, and more!
An easy way to spot rattan furniture: the corners can be bent, whereas bamboo furniture does not have bends.
You can read more about our island in this Kitchen Island Dimensions guide. It's a handy post to keep in your back pocket if you're planning a renovation, too!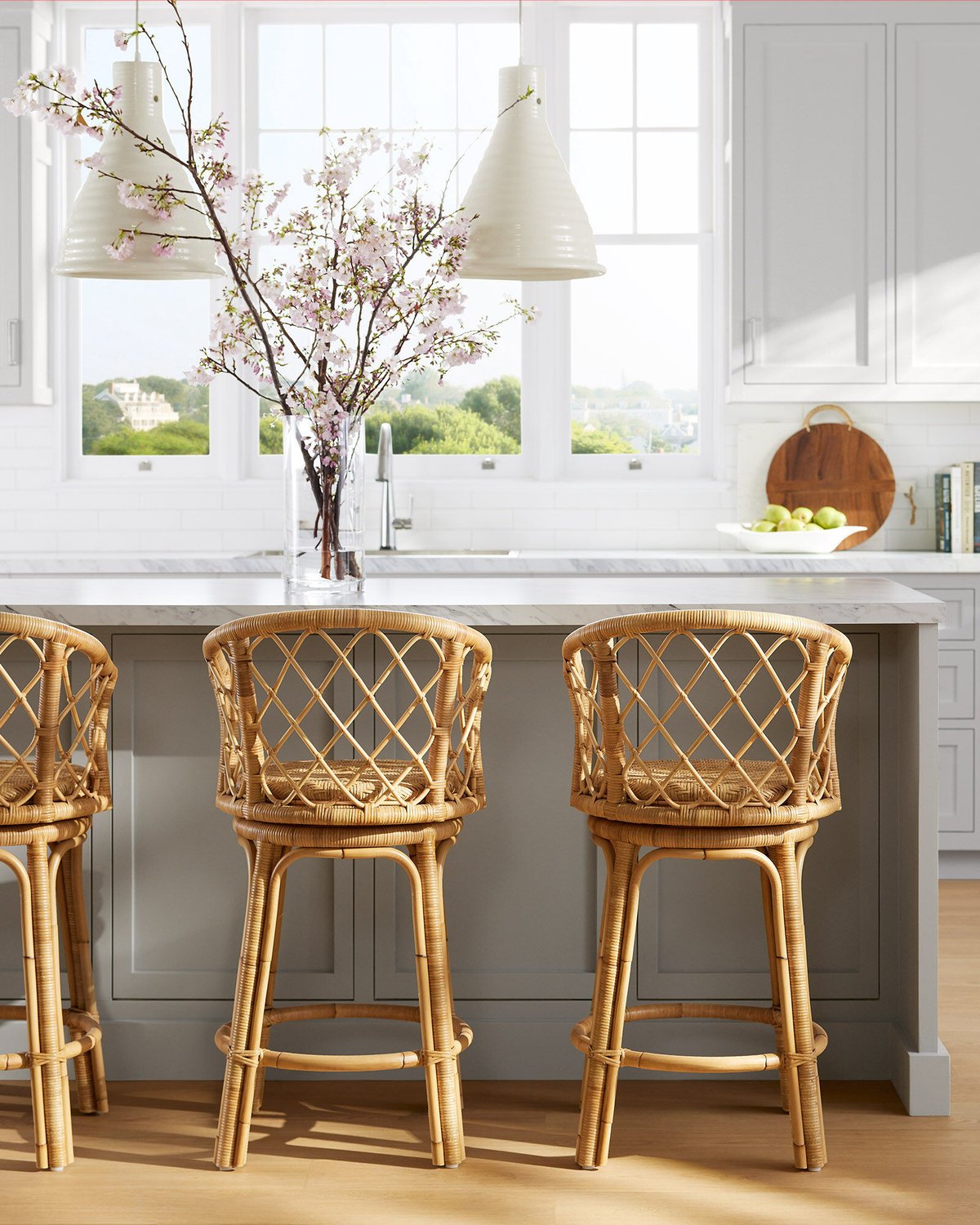 Frequently Asked Questions
Are rattan bar stools comfortable?
Wicker counter stools add warmth and texture to a room with mostly hard finishes in cabinets, counters, backsplash and appliances. They are also more comfortable than they look, even after hours of sitting on them.
What is the difference between wicker, rattan and cane?
Wicker is a technique, while rattan is a material. Wicker is a word that describes all types of woven furniture – so the term wicker can include rattan and cane. Cane is a thinner product that is a result of the process of stripping the rattan plant.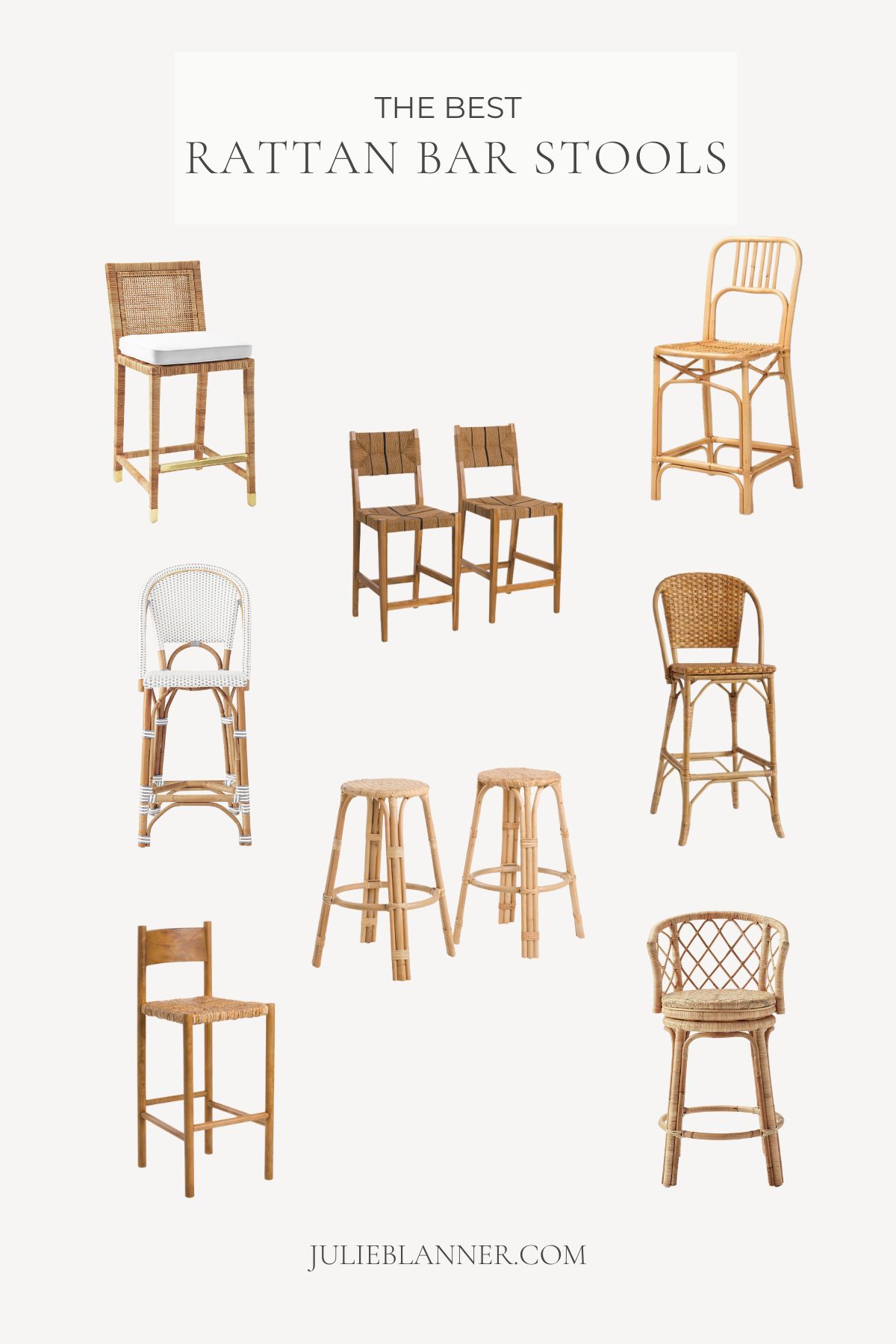 Sources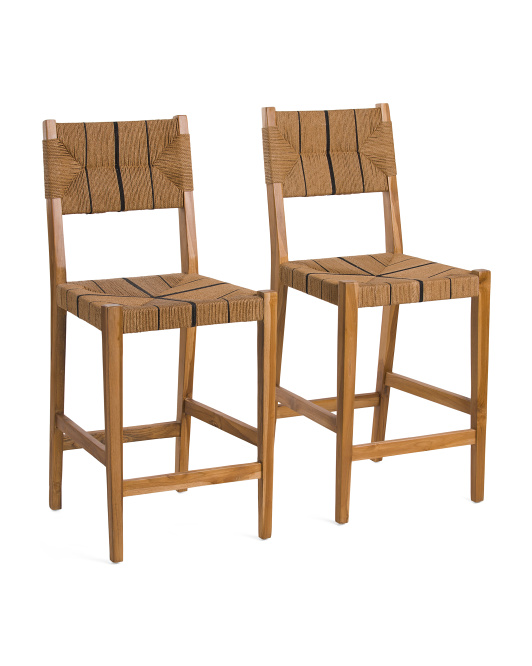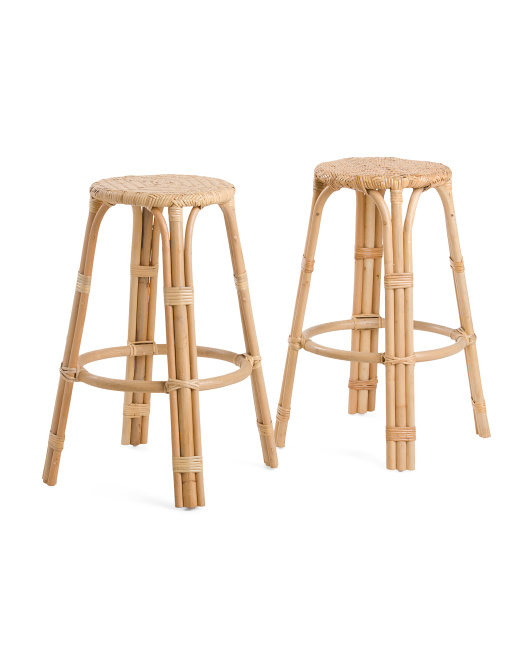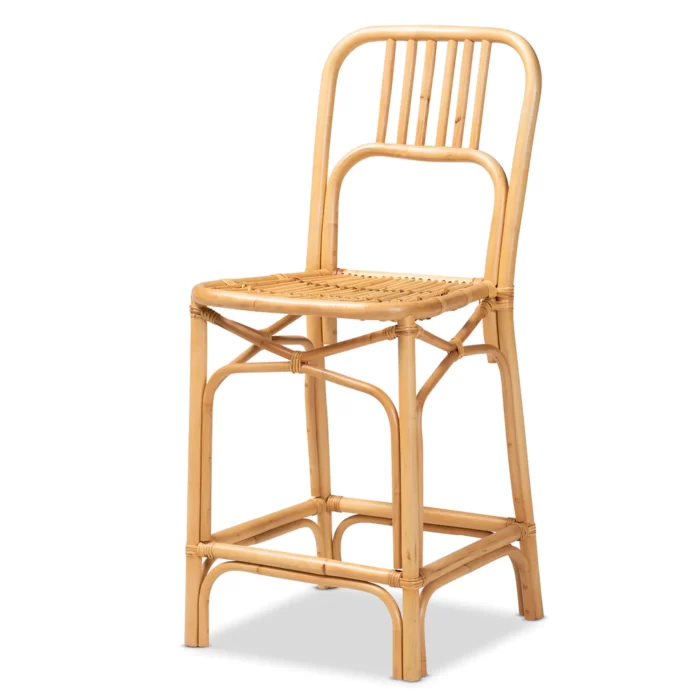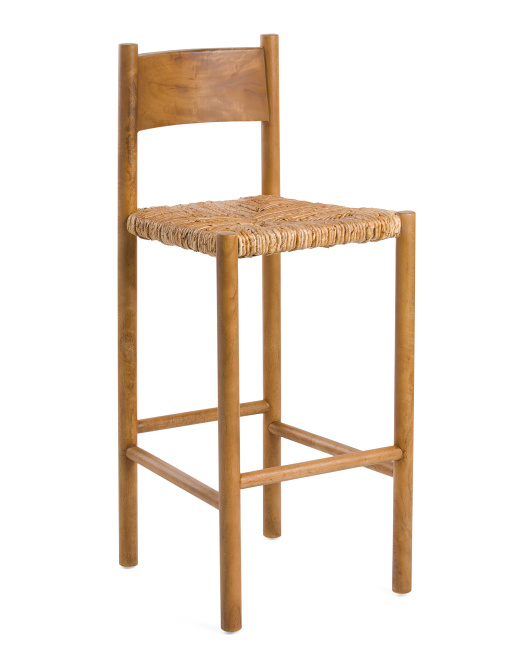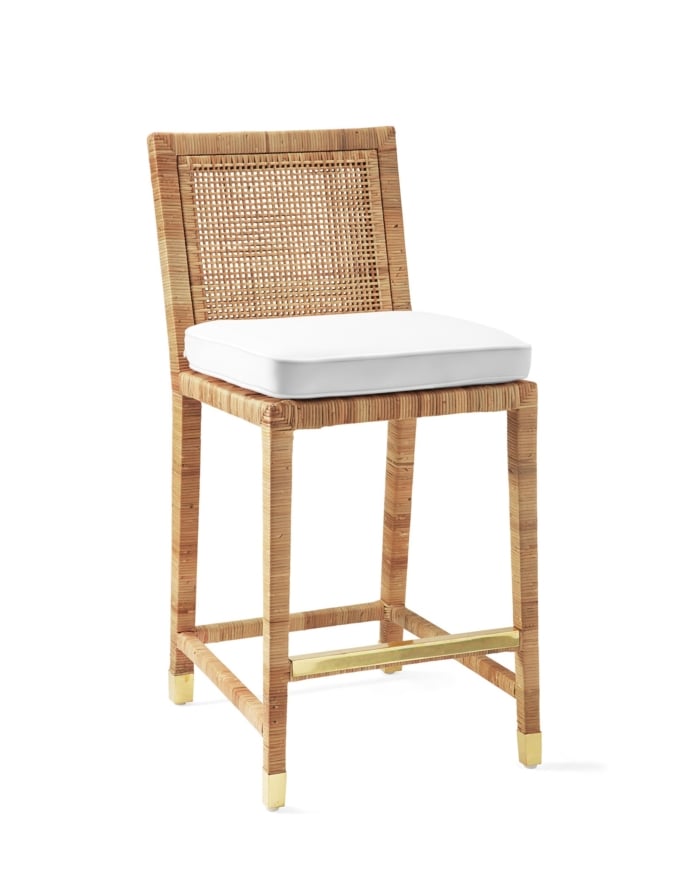 You can find even more decor, high end looks for less and furnishings inspiration in our Facebook group, Simple Steals!