Transitioning your home between holidays and seasons, seamlessly, without a lot of effort.
November can be a really confusing month – enjoying all the beauty fall has to offer and Thanksgiving, filled with anticipation and the wonder of Christmas.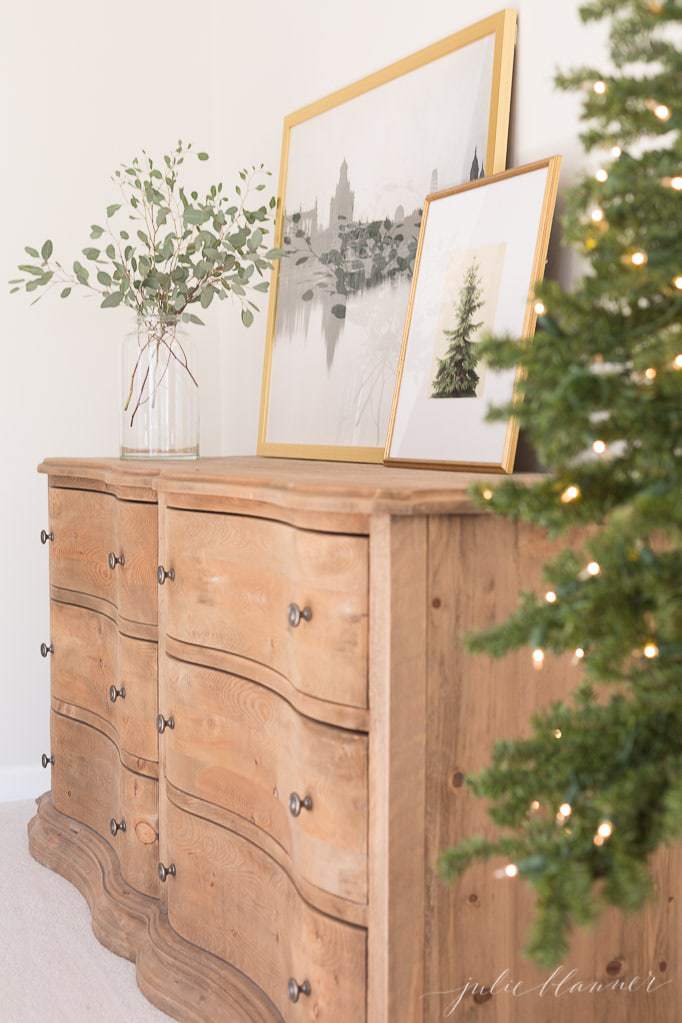 Many don't want to see or decorate for Christmas until after Thanksgiving while others excitedly start decorating the day after Halloween. Why should we have to choose?
There are so many easy ways to transition your home from fall to winter – Thanksgiving to Christmas, that can give you the best of both worlds.
With the success of this diy fall to winter topiary I created a few years ago, I wanted to share a few other ideas you've seen in our home, but may not have considered the versatility of. You'll also enjoy bringing the fragrances of the season into your home with eight ways to make your home smell great!
Slowly integrating your holiday decor can also allow you to enjoy the process with less stress.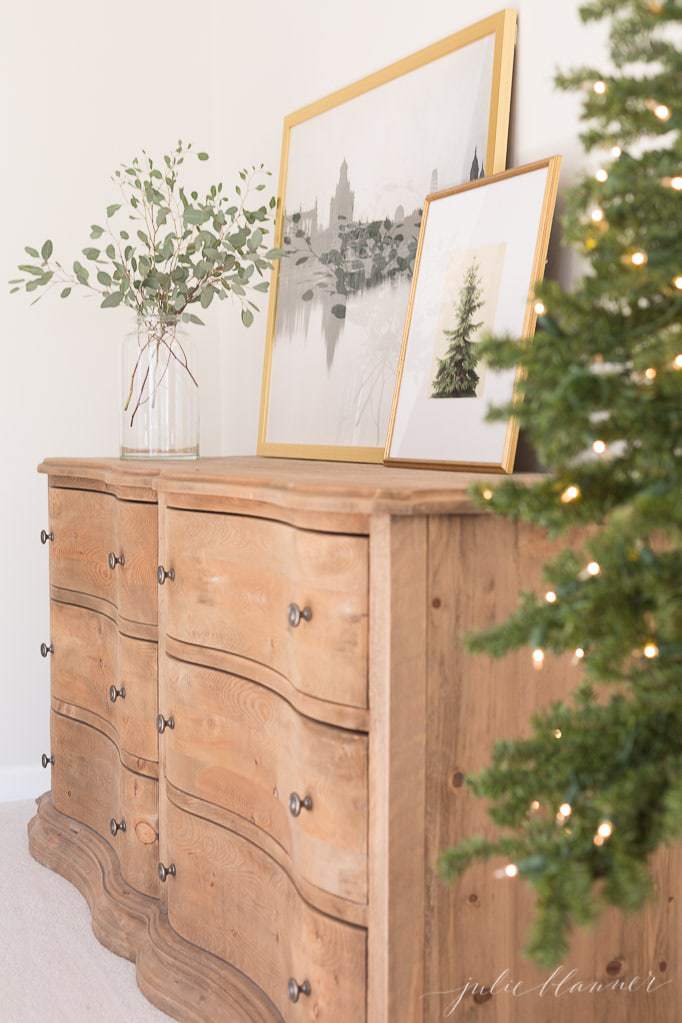 For example, in our bedroom, the tree to the right looks rather rustic without lights lending itself to fall, but when you're ready for the magic of the season, you can turn lights on. You'll be ready to decorate the tree the day after Thanksgiving if you want to keep your home fall themed until then.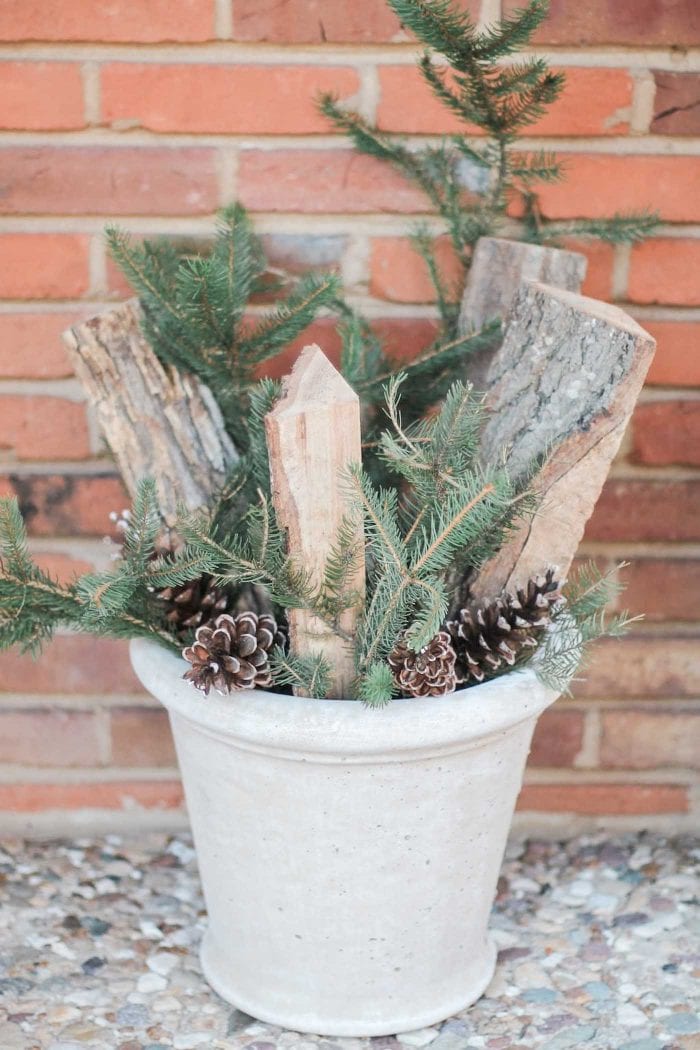 This fall to winter topiary was created with a few pieces of firewood and a little foraging. The addition of starry string lights transitions it for the holidays.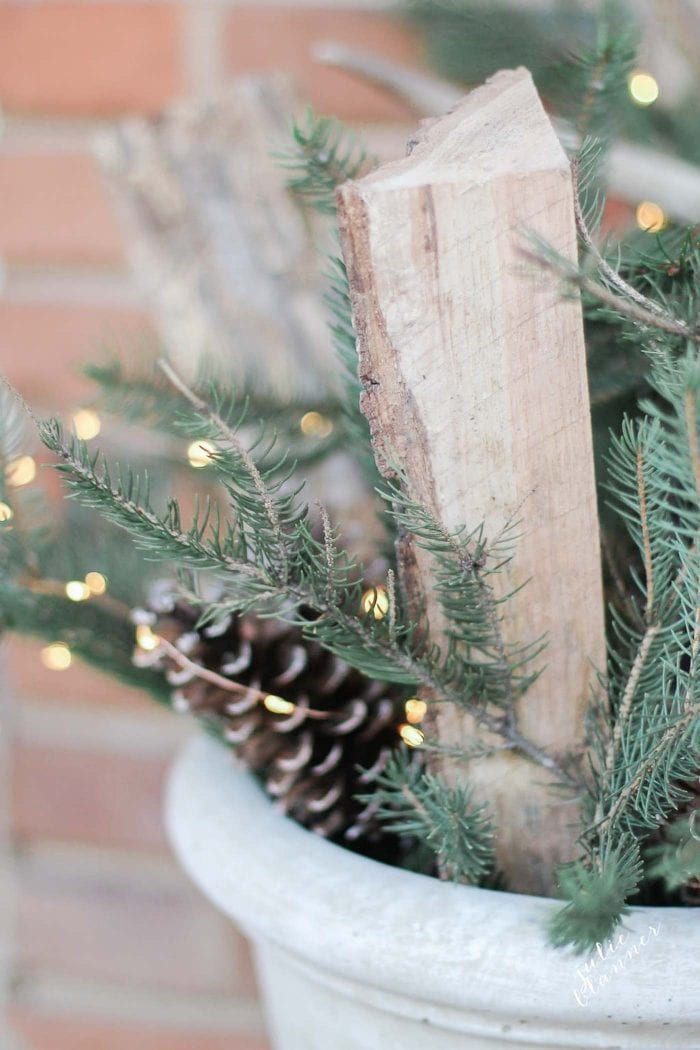 Magnolia is one of my favorite elements (either natural or faux) because it seamlessly transitions between seasons and holidays.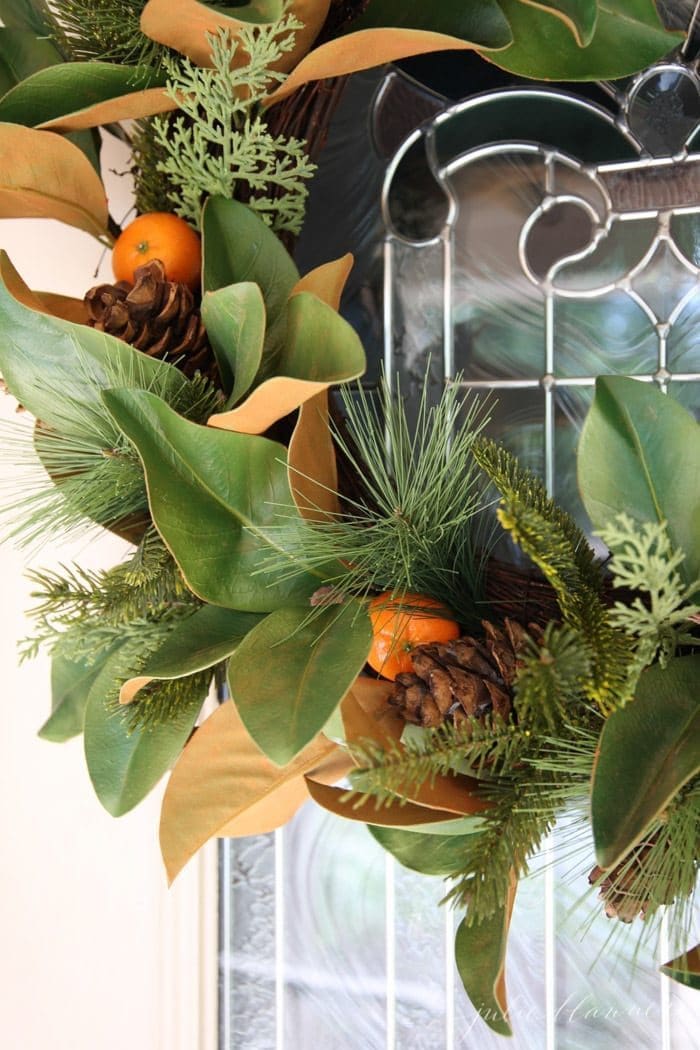 This faux magnolia wreath goes from fall / Thanksgiving to winter / Christmas with the addition of mandarin oranges!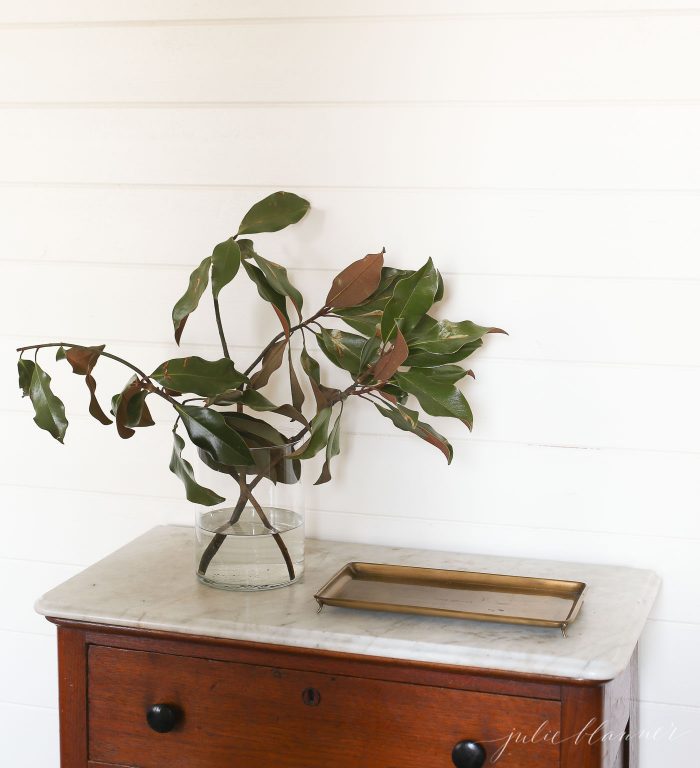 You can see how these magnolia branches worked their way from fall to winter last year in the mudroom!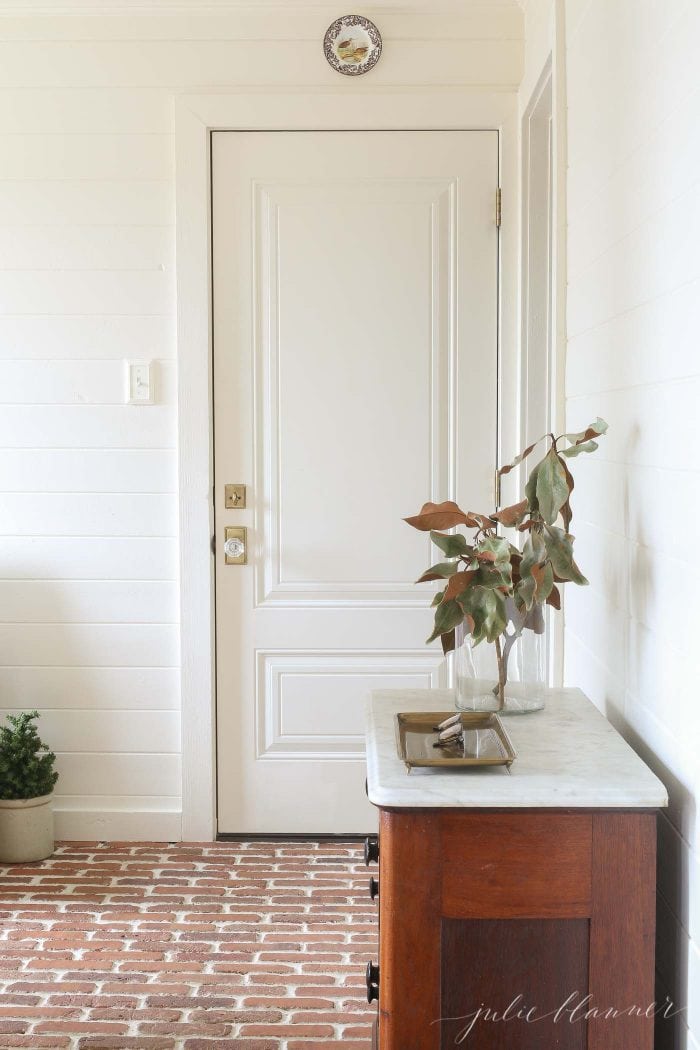 Antlers also work well in both fall and winter – just add a little wreath to update them!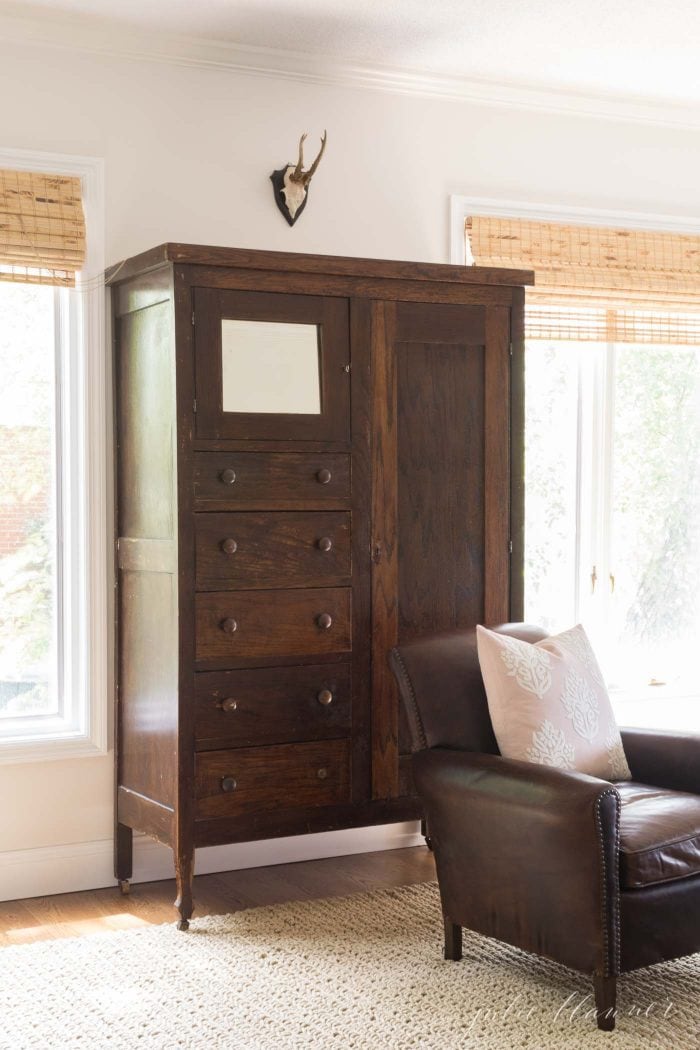 Do you like to work your way into the holiday season or decorate in a day?