Learn about my favorite easy house plants that you can't kill! This is a list of my six favorite low maintenance indoor plants – they might soon be your favorites, too.
You'll learn where to buy, how to treat them, and all the details about why I love them!
Need a plant that thrives on neglect? You're in the right place.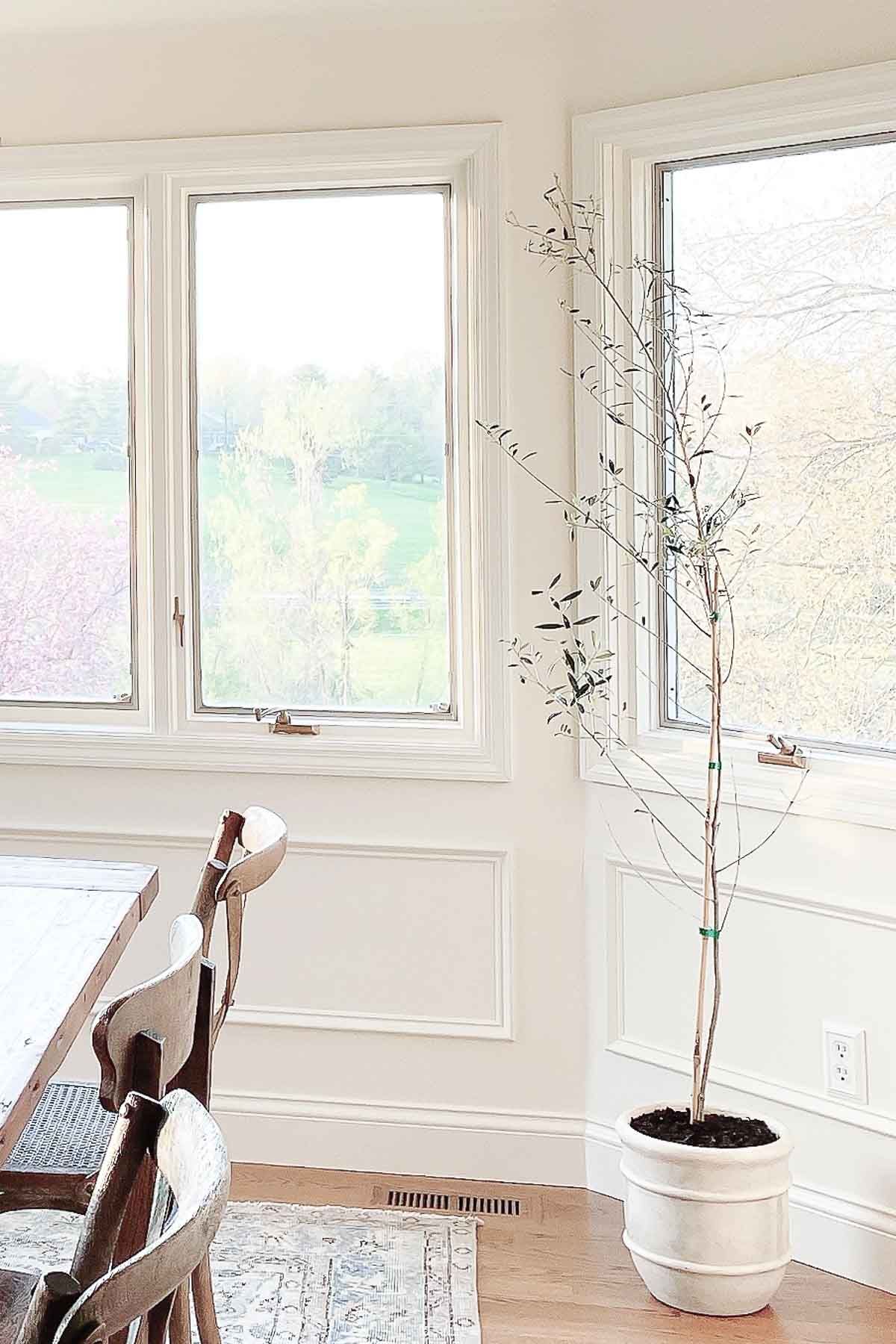 There was a time in my life where I had very few houseplants. In fact, it was a very long time. My joke was that I was doing all I could to keep the kids watered, and don't judge if I can't do the same for the plants!
I gifted a couple of them to friends when we moved from Kansas City to St. Louis, and I took a couple with me – and guess what? They're still alive… seriously! To say I am proud is not really saying enough!
Today I'm sharing my five favorite easy houseplants in hopes that you'll find joy in them as well. Add one to your coffee table, your nightstand, or your kitchen countertop – anywhere you add one, you're sure to fall in love!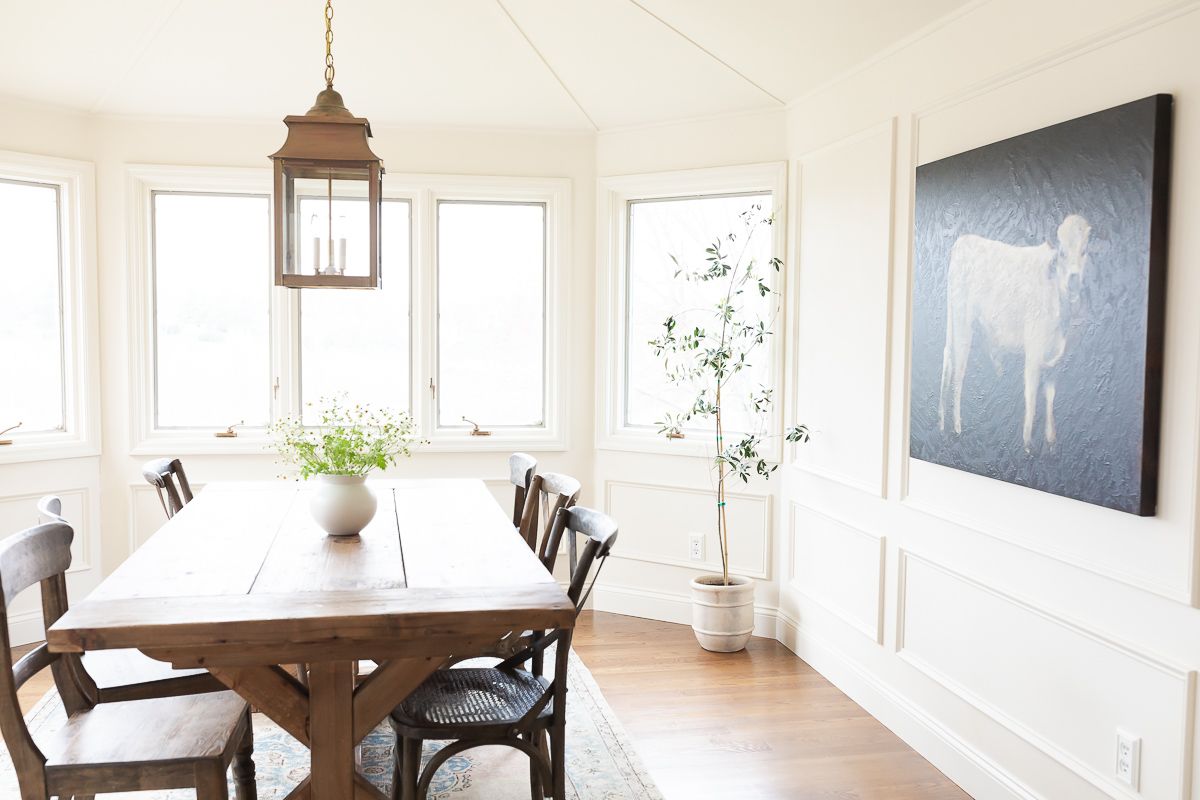 Use the Table of Contents tab to navigate this post with ease! You'll find sources for each easy care houseplant too – and before you know it, you'll be an expert. Don't forget to pin and save for later, too!
Easy House Plants
Everyone can benefit from the joys of houseplants! In fact, the benefits go far beyond aesthetics. Plants help to create calm and a sense of well-being.
A little touch of living, breathing greenery goes a long way! Adding a touch of something organic is one of my top tips for creating a warm and cozy atmosphere in your home.
Please note: I don't intend to deprive my plants of water and light, I just appreciate that they are easy to maintain. If you struggle with houseplants, keep in mind that they're often less expensive than a fresh cut bouquet.

Rather than try to bring one back to life, thank it for the joy it brought you while you had it and move on!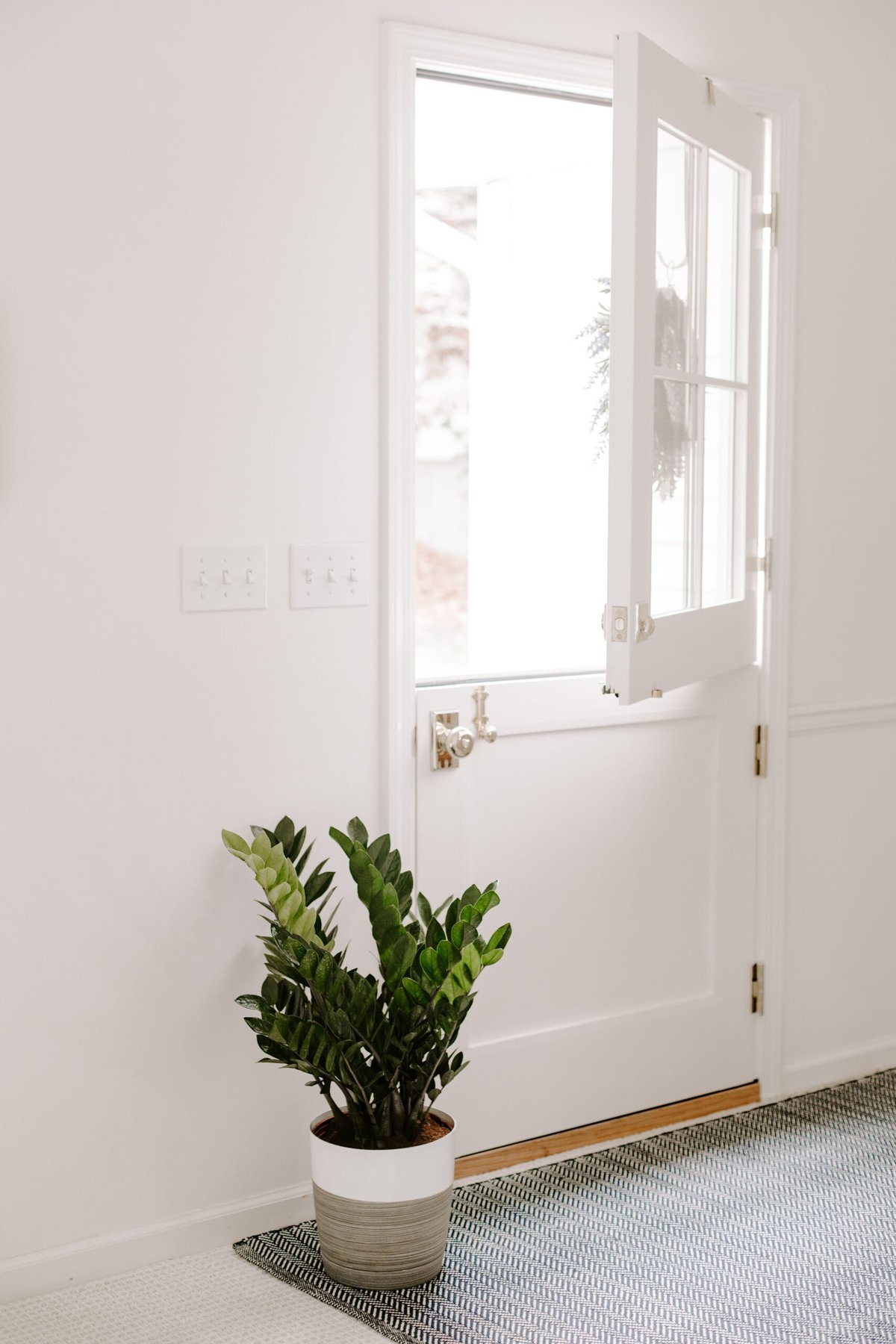 The Health Benefits of Low Maintenance Indoor Plants
Did you know that many low maintenance indoor plants actually have health benefits, too? Here's just a few of the ways that they can improve your health, and your life!
Increase oxygen levels
They reduce illnesses like colds by decreasing dust in your home.
Reduce carbon dioxide and provide clean air
Naturally increase humidity
Plants can reduce stress and even decrease your blood pressure!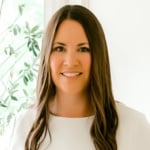 Tips
Fertilize sparingly – Be sure to ask the garden experts at your local nursery for advice on which fertilizer to choose for your houseplants.
Use a drainage tray – Any excess water can drain into your tray, and you can then eliminate the overflow.
Don't allow your plant to sit in water – It will damage the roots!
Water in your sink – If possible, water your houseplants right in your sink. They can drain easier this way, only absorbing the moisture they need.
Find all our favorite houseplants, planters, gardening tools and decor in our curated Amazon shop – it's filled to the brim with the best ideas!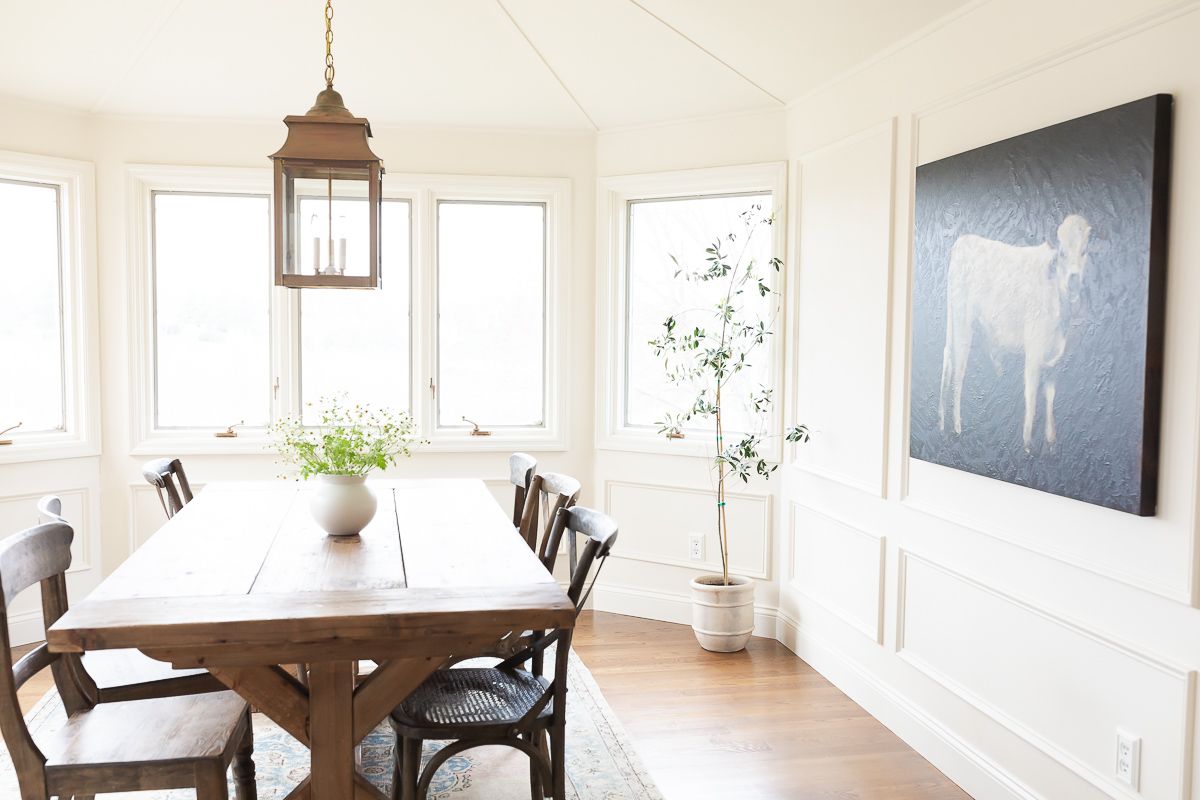 Frequently Asked Questions
How often should I water my plant?
This is a loaded question. Every houseplant has different needs. Under-watering and over-watering have both killed a lot of plants!
The best way to tell when your plant needs watering? When the soil feels slightly dry to the touch in the top inch or so.
Should I fertilize my house plant?
Generally, no. Most simple potted plants will not require fertilization if they are planted in a high quality potting soil.
However, if you've had a houseplant for many years, or you have one that might need a larger pot, ask your local garden center about their suggestions for fertilizer. Occasionally, a plant can benefit from a boost of nutrients!
My Favorite Easy House Plants
The ZZ Plant doesn't require a lot of water or care. In fact, it's rather drought tolerant.
Click through to the link for complete details about this easy care plant – it's truly near impossible to kill! (Ask me how I know!)
Purchase one of your own ZZ plants here!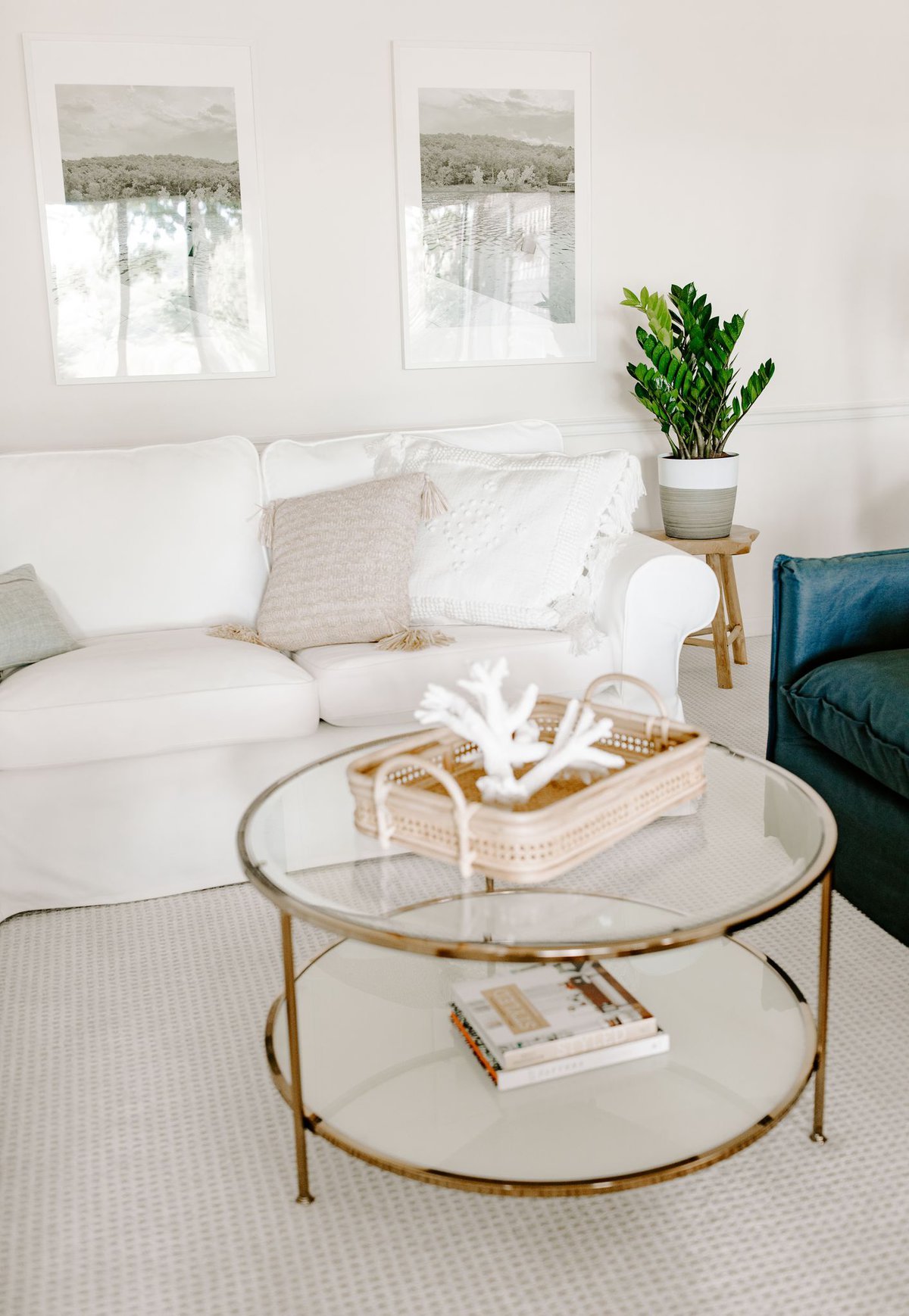 This pretty little olive tree traveled with me from St. Helena, California. I wanted to bring a little taste of Napa home with me beyond wine (okay, I always bring plenty of wine home, too).
The soft, silvery leaves and mossy pot feel so relaxed. I generally water it every 2-3 days & it receives some natural Northern light. I actually own two pretty little olive trees now and they just make me so happy!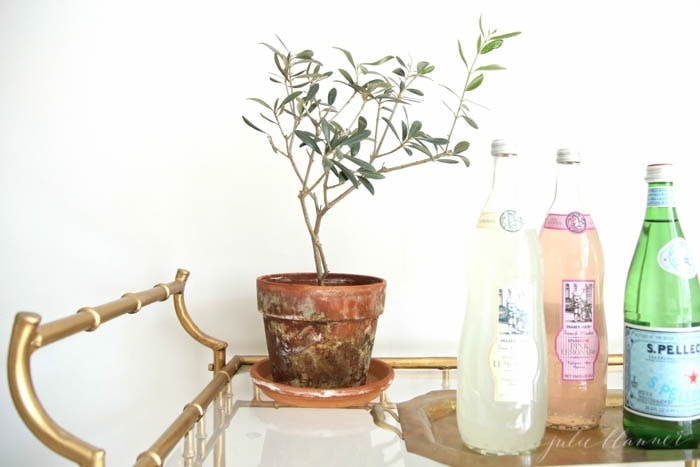 Get a small live olive plant here, or even a large olive tree!
Succulents
Yes, the plant we've all come to know & love for taking our neglect gracefully. They actually prefer it!
I water succulents once every other week.
This lil guy was so kind to forgive me for neglecting him for two months, forgotten in the guest bedroom. I watered it twice and he came back to his natural beauty, better than ever!
Buy your own little succulents here.
Ferns
There are so many types of ferns, and many are very forgiving. They often require minimal light – just keep their soil moist and they'll provide years of life and beauty in your home.
Ferns like indirect light- don't place them directly in a hot window.
Because many ferns are native to the tropics, they do enjoy a more humid climate. I like to mist mine occasionally to give them that extra dose of humidity because our homes are so much drier than they are used to.
Buy a 2-pack of Boston Ferns here, and my favorite bird's nest fern here!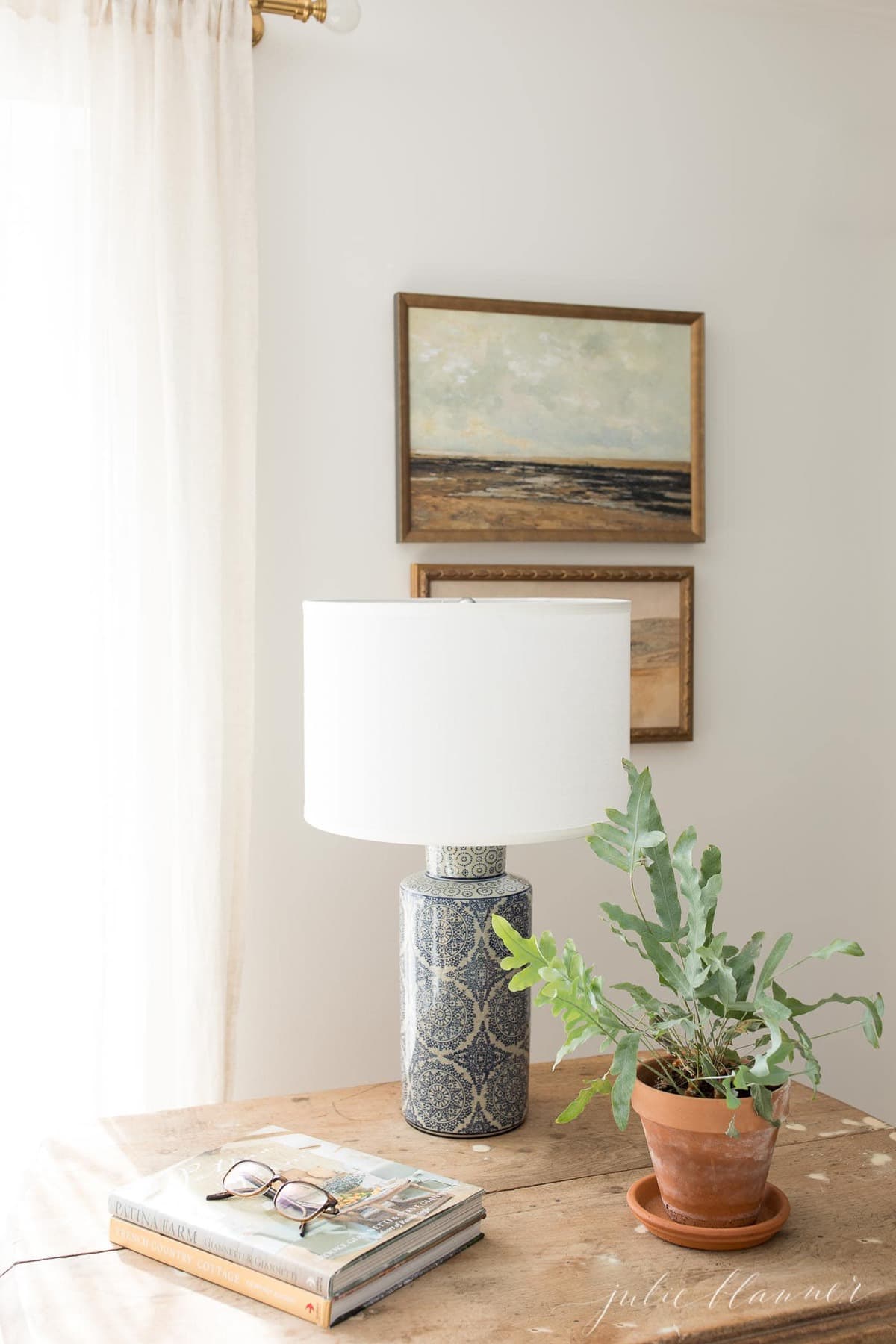 Cast Iron Plant
There's a reason for their name!
I once forgot to water our cast iron plant for two months and it didn't even droop. They can withstand a lot of neglect and require almost no light – truly they can handle any dark space in your home.
I water it about once a month. It's a great plant to add height to buffets, side tables and chests because they don't need to be in a window, full light area.
Buy your own Cast Iron Plant here!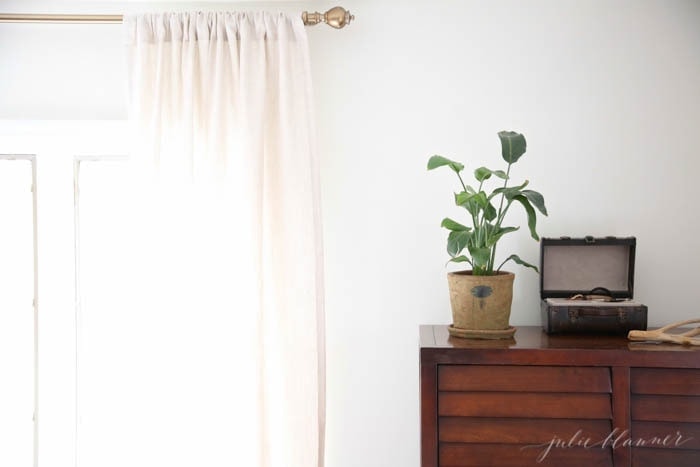 I know that some will argue that fiddle leaf fig trees aren't easy care… but if I've kept this one alive for so long, I promise that you can too!
Read all about this classic easy house plant at the link above. With just a little love and care, you'll be surprised at how easy these beauties are to maintain!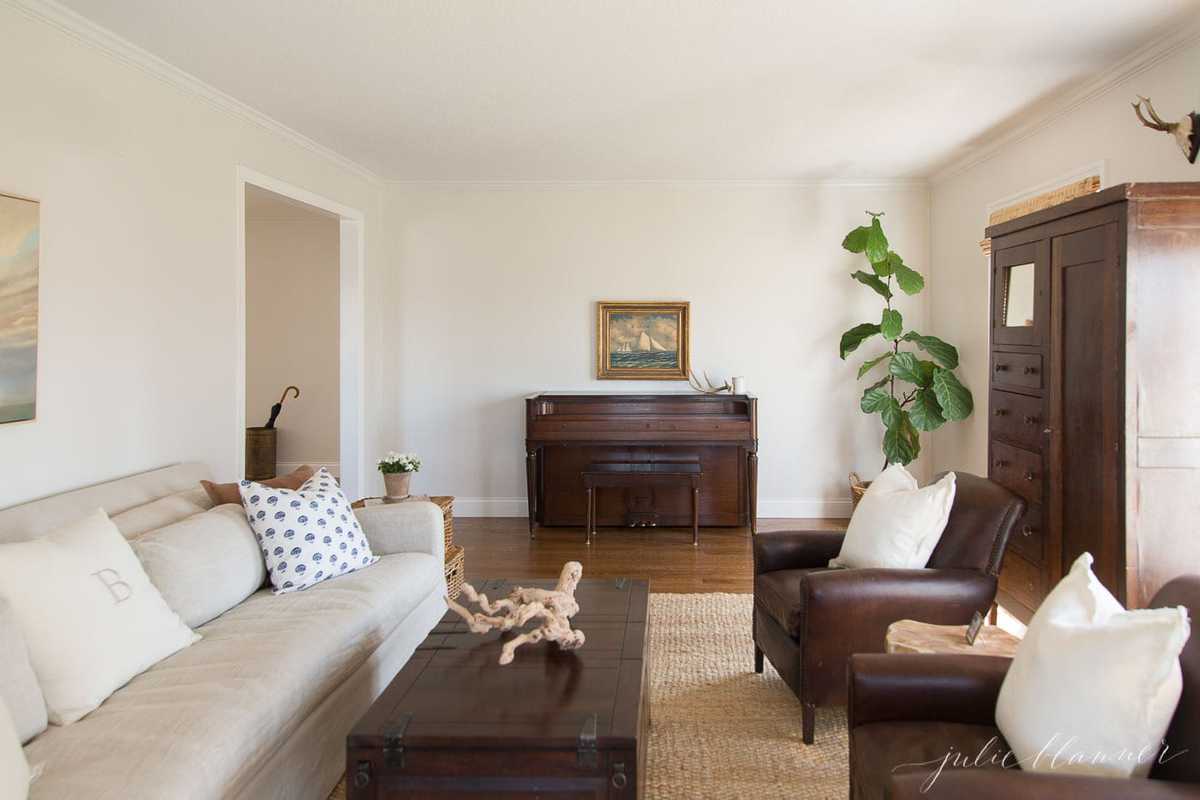 What are your favorite easy houseplants? I'd love to hear from you!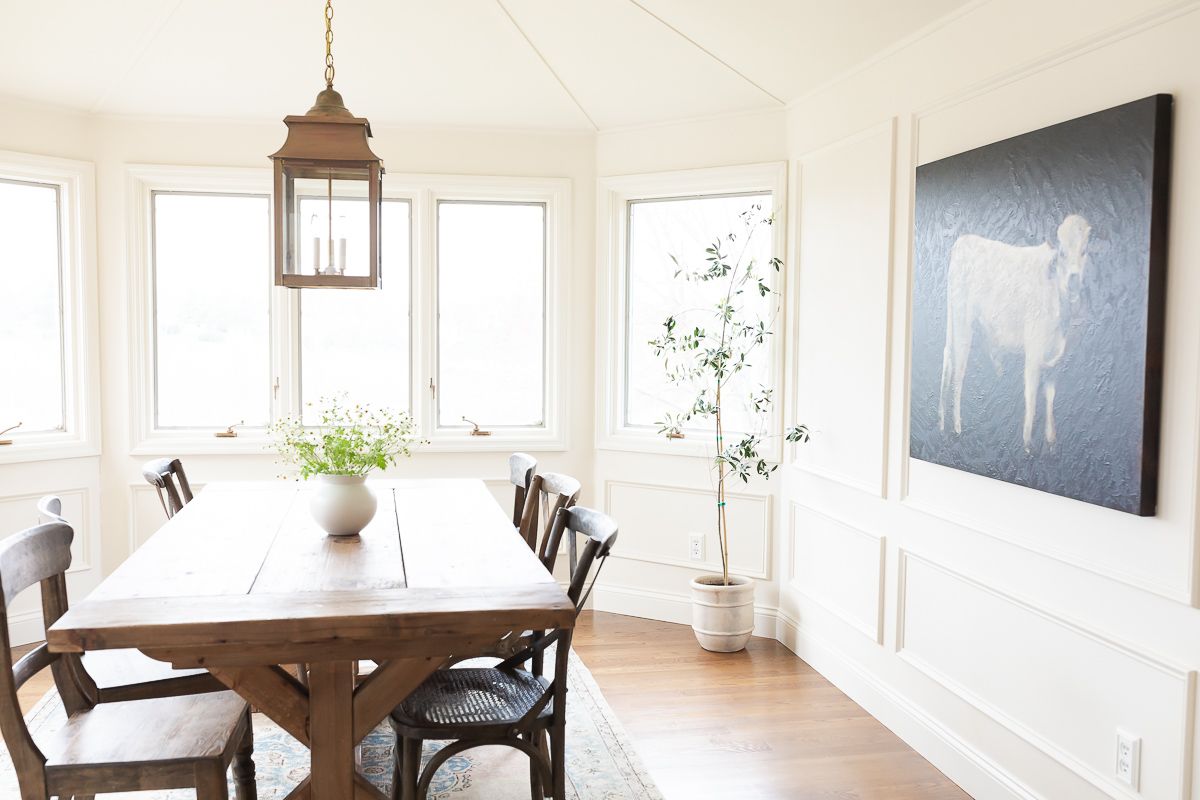 Let's keep in touch! Receive exclusive content, including never-seen-before photos, our favorite home decor DIYs and more!