If you love the look of Arhaus, but you're not such a fan of the price tag, this incredible round-up is for you! We've got all the best furniture and decor items inspired by Arhaus, in this complete shopping guide.
Find everything you need… from decorating accents to furniture, lighting and more. Get all my best tips for creating the cozy home of your dreams, for so much less.
Arhaus is filled with some of the most desirable looks for your home. You don't have to spend as much as you might think to get the style, though!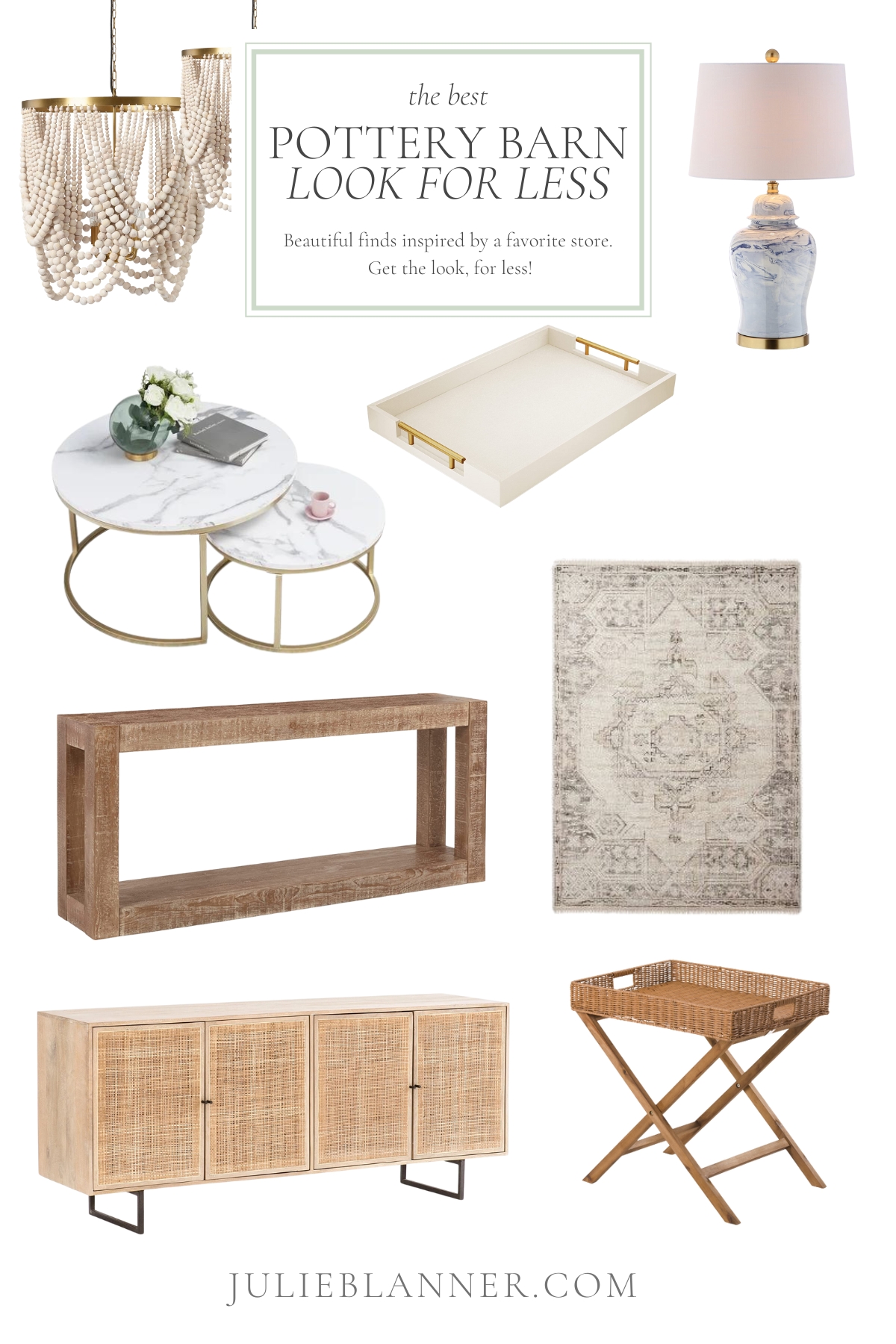 If you've been following this blog for long, you'll surely know of my love for getting the look for less! I genuinely enjoy the challenge of giving our home a high end look with the best designer dupes.
We received such great feedback on our Serena and Lily Look for Less and Pottery Barn Look for Less guides! Today, we're bringing you the most amazing pieces inspired by for your favorite Arhaus pieces. There are so many incredible items inspired by this brand – especially in lighting!
This post is divided into categories for ease. Use the drop down Table of Contents feature to hop around – and don't forget to pin and save for later!
Arhaus Look for Less
I'm always amazed at what we can find with clever shopping techniques! There are so many great pieces at Arhaus, and luckily we can feel inspired by this brand when shopping on a budget, too.
Note: prices are subject to change.
Bedroom
Desks, Consoles and Coffee Tables
Arhaus Dining
Lighting
Wall Decor
Arhaus Rug Style